Since its appearance at The Game Awards, all eyes have been on Square Enix's newest title Forspoken. Very little was known about the game besides its concept, notable for its unique gameplay style and story. The trailers boasted a satisfying, streamlined magic system and a fish-out-of-water plot that stands out against other RPG titles of late.
RELATED: Best RPG Boss Fights, Ranked
With little time to ramp up hype for the game, its release was met with mixed reception, as is par for the course. So what should you know before you decide to give the latest open-world RPG a try? After fifteen hours of exploring Forspoken's world, there are a number of crucial takeaways, good and bad.
Elden Ring, It Is Not
Luminous Productions, which developed Forspoken, is a subsidiary of Square Enix formed in 2018. The production company only has a couple of games under its belt, one being Forspoken and the other being Final Fantasy XV. It's important to note this since Forspoken definitely reflects Luminous' identity as a fledgling developer.
As far as the best medieval fantasy games and RPGs go, Forspoken is left wanting.
A Buddy Comedy Disguised As An RPG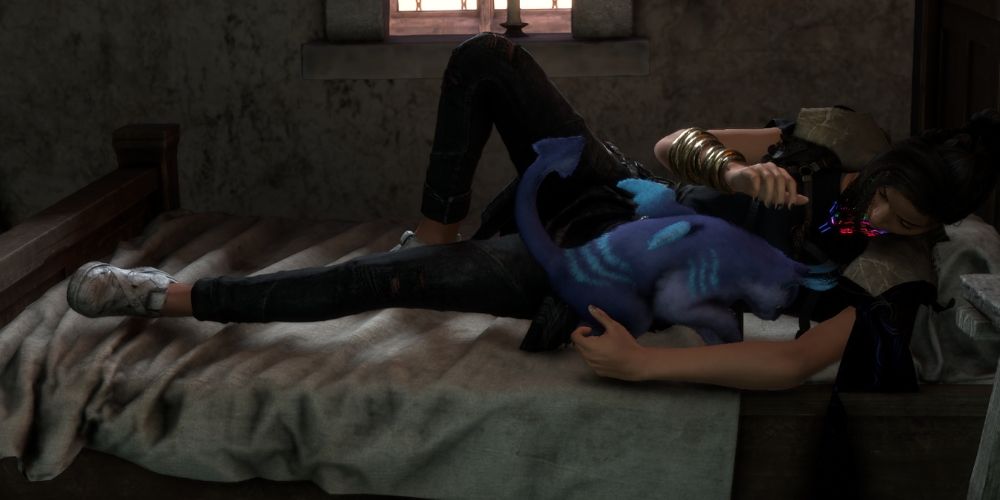 If you're looking to brood around roleplaying as a lone wanderer, this might not be the game for you. Protagonist Frey is in the constant company of Cuff, the sentient bangle on her right arm. It's magically imbued with a mysterious spirit who makes cheeky comments throughout their journey.
Their back-and-forth is cute and helps break up the monotony when grinding experience or traveling to the next quest. Of course, the snarky conversations get repetitive, and some of the humor falls flat, but it's still pretty entertaining.
PC Optimization? We Give It a C-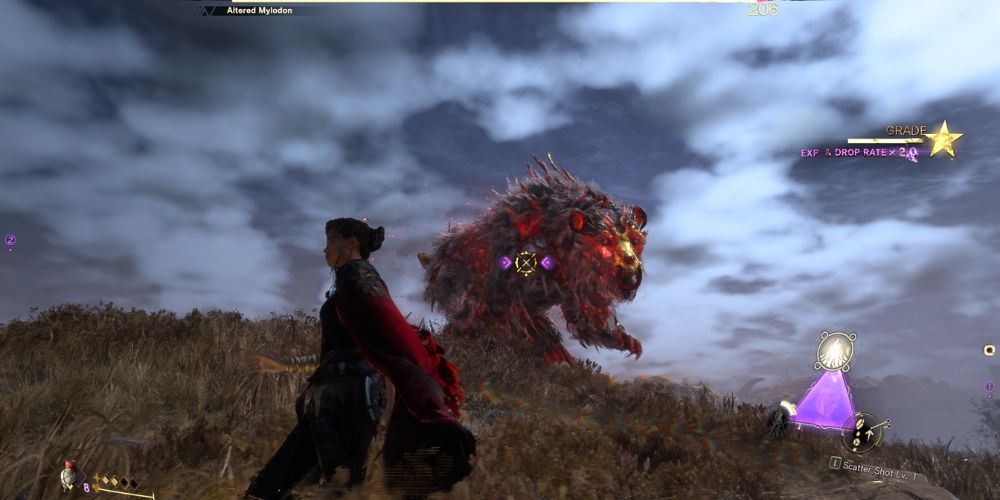 One of the biggest complaints from Steam users so far is the poor optimization for PC. With an NVIDIA RTX 3070, Forspoken still stutters in some places. This mid-range graphics card can run Cyberpunk 2077 at 60 frames per second, but Forspoken struggles to get there in some places, especially when loading in a large environment.
RELATED: Best Square Enix Games Released In 2022
With NVIDIA DLSS on at 100% sharpness, the game runs pretty smoothly, but texture resolution breaks down at the drop of a hat. That's not to say the experience is different for AMD users, but there's a surprising amount of graphical tweaks that must be made in order for the game to run properly, which it does eventually. As always, players anxiously await the game's first set of patches.
Visuals That Do The Job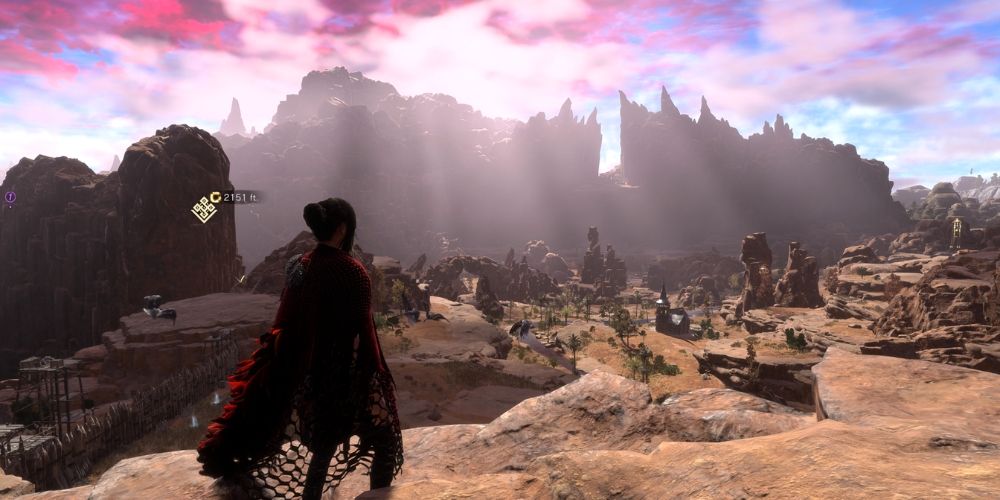 Rather than a world to explore, the land is a space to traverse. Sprawling fields and romanesque cities might make your eyes glaze over, but basking in the meticulous design of these locations doesn't seem like the goal for Forspoken's developers.
Getting any kind of bird's eye view makes pretty obvious the purpose behind the design: it's to single out objectives and get you where you're meant to be. Forspoken's visuals aren't necessarily ugly, but they won't leave you gawking in awe.
Hardcore Parkour That's Surprisingly Fun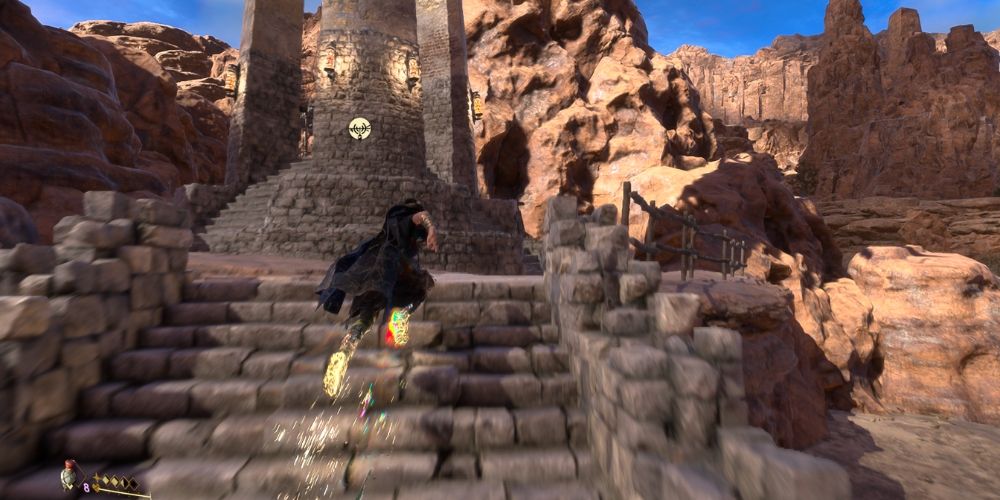 The parkour in this game functions a little bit like the wraith sprint in Shadow of Mordor. Limited by Frey's stamina bar, you can move quickly over any terrain. This is no doubt by design, as Forspoken's gameplay focuses on following points of interest.
Jumping from rooftop to rooftop, leaping into a crowd of enemies, and sprinting through dungeons is a fun way of adding some variety to the gameplay.
Flowing Combat Is Just As Advertised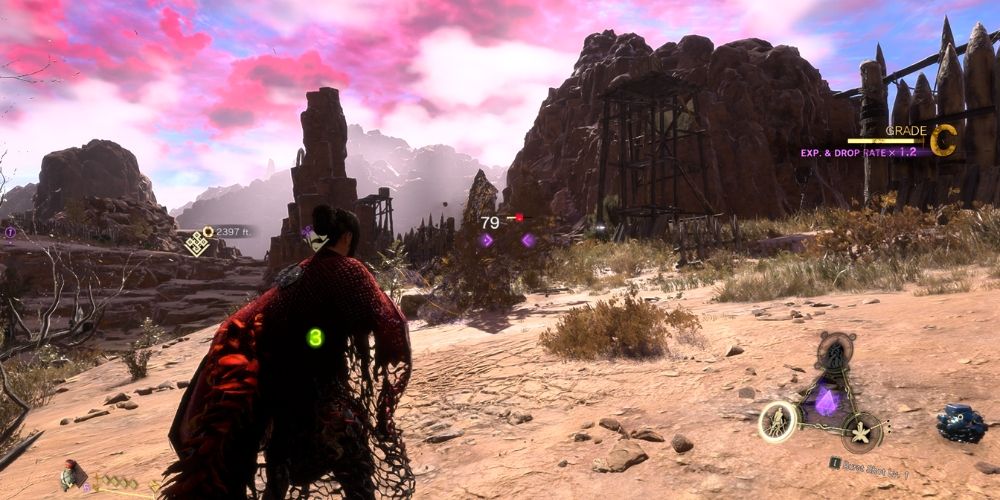 Combining parkour with spell-casting creates an enjoyably smooth combat experience that's easy to switch up at any time. The game gives you a couple of different spells to work with at the start, and the in-combat method for switching up your style is painless and unobtrusive.
RELATED: Best Open-World RPGs Of All Time
Dodging, climbing, and jumping all function seamlessly with your method of spell-casting, even if they take a bit to get the hang of. It makes for a satisfying fighting experience with few annoying kinks.
Magic System Is A No Stress, No Mess Situation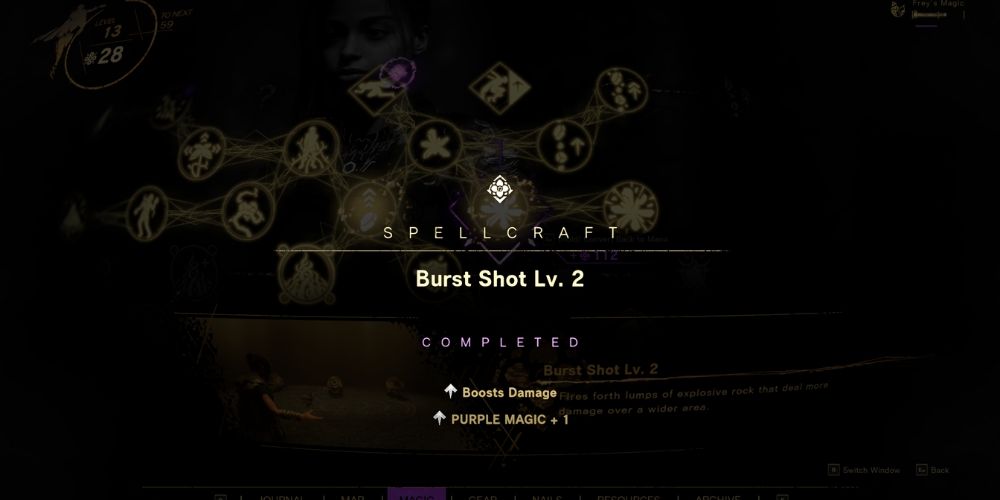 The magic system in Forspoken relies on upgrading a skill tree that adds unique flavors to your spells. Experience points come in the form of mana, which can be collected in a variety of ways, so your focus is on acquiring new gear and upgrading your current spells.
There are a couple of ways the game adds challenge and personalization to the upgrade system. You may even find yourself considering what to upgrade next based on your fighting style.
Easy To Pick Up & Put Down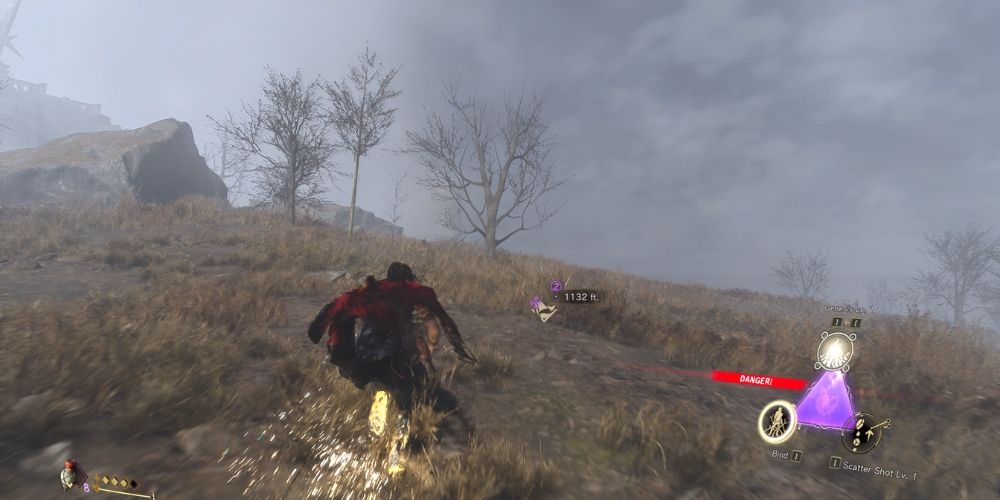 What makes Forspoken enjoyable is how cut-and-dry the gameplay experience is. Pick up the controller, beat a dungeon and discover a couple of areas for building experience, and put the game away.
The autosave feature doubly serves this manner of engagement, and there's enough of a connecting thread from point to point such that you aren't completely lost when you jump back in. There's little need for backtracking or grinding, and some of the challenges are endlessly replayable.
Strap In For A Lengthy Introduction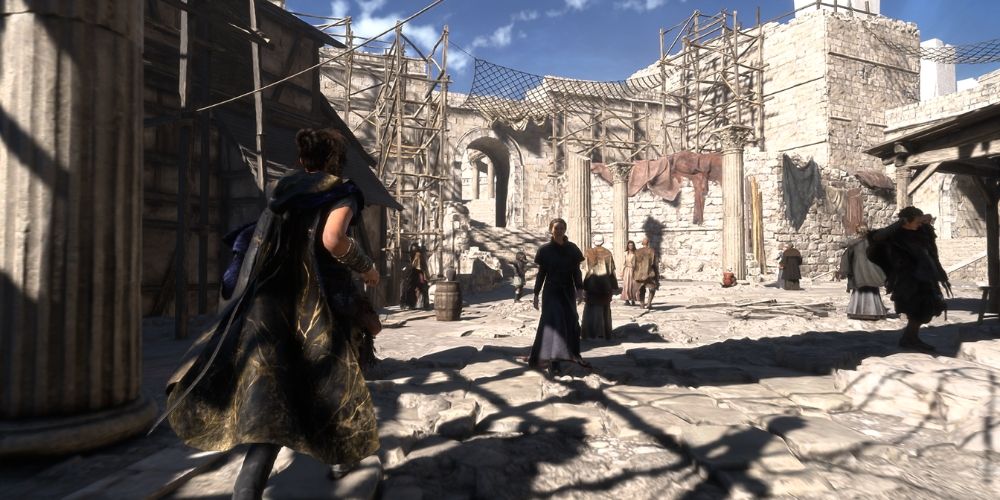 Put simply, Forspoken takes about two and a half hours to release you from the introductory segment. About 30 minutes in it hands you the reins for a combat tutorial, but slow-moving, dialogue-heavy scenes might leave you restless.
The game is front-loaded with a great deal of exposition, followed by a constant trickle of lore throughout your journey that does add intrigue and mystery to the experience. But by the time you're released from the intro, you may find yourself a little dismissive of the story.
Charmingly Awkward, But Under-Baked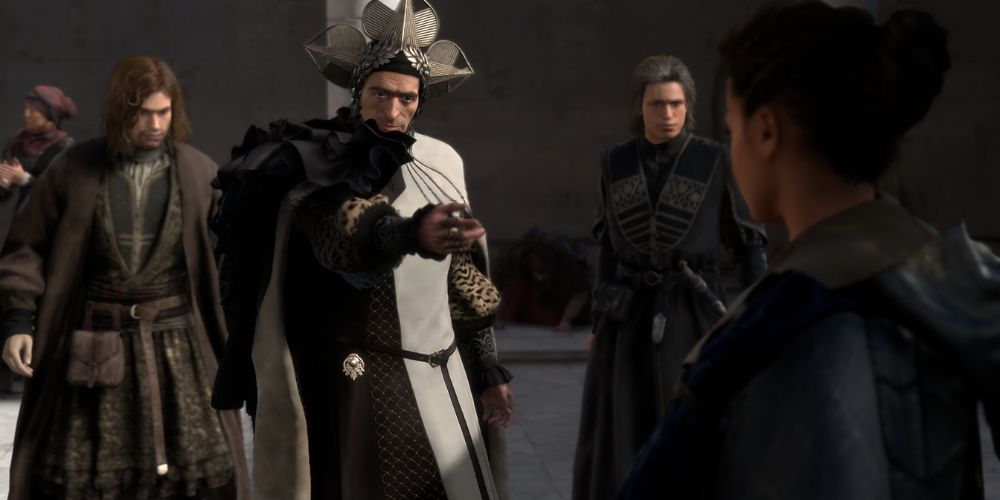 Most of the characters feel pretty stale, like they're written as fantasy archetype placeholders. The game's focus on lore indicates a desire to build out a lively world, but you may find it difficult to care when every character is stiff and two-dimensional, completely unlike some of the other iconic NPCs in RPGs.
Interacting with NPCs is the majority of work in character-focused "detours" or side quests. As such, those side quests can be a bit of a chore. There's every indication that this aspect of the game, tied with its lore, could be pretty interesting when further fleshed out.
NEXT: Most Anticipated RPGs Coming In 2023
Denial of responsibility!
Gamers Greade is an automatic aggregator of the all world's media. In each content, the hyperlink to the primary source is specified. All trademarks belong to their rightful owners, all materials to their authors. If you are the owner of the content and do not want us to publish your materials, please contact us by email –
[email protected]
. The content will be deleted within 24 hours.