Fortnite is nowhere near shy when it comes to introducing different crossover skins into their game. With hundreds upon hundreds of different outfits for players to make use of, crossover skins make up a plentiful percentage of those outfits. One of the most popular crossovers that Fortnite has done is their collaboration with Star Wars.
RELATED: Fortnite: Who Are All Members Of The Seven
Fortnite has brought in many outfits inspired from the galactic franchise; characters from the Sequel Trilogy, Original Trilogy, and newer Disney+ shows have made appearances — and some have even been battle pass exclusives. Some Star Wars skins definitely outshine some others, though, whether because of extra styles or simply because of how cool they look.
10/10

Imperial Stormtrooper

The Imperial Stormtrooper outfit is definitely one of the most nostalgic as fans would've seen this recognizable soldier back in the 70s! This outfit was Fortnite's very first Star Wars skin that they introduced, and it is simply one of the best.

This skin was released for players in 2019, but the Imperial Stormtrooper has returned to the game's item shop several times since then. Players should be on the lookout for this outfit when Star Wars skins make their way into the item shop, because this outfit seems to always follow. It's pretty threatening for players to see the Stormtrooper build 90s all around the player.
9/10

Fennec Shand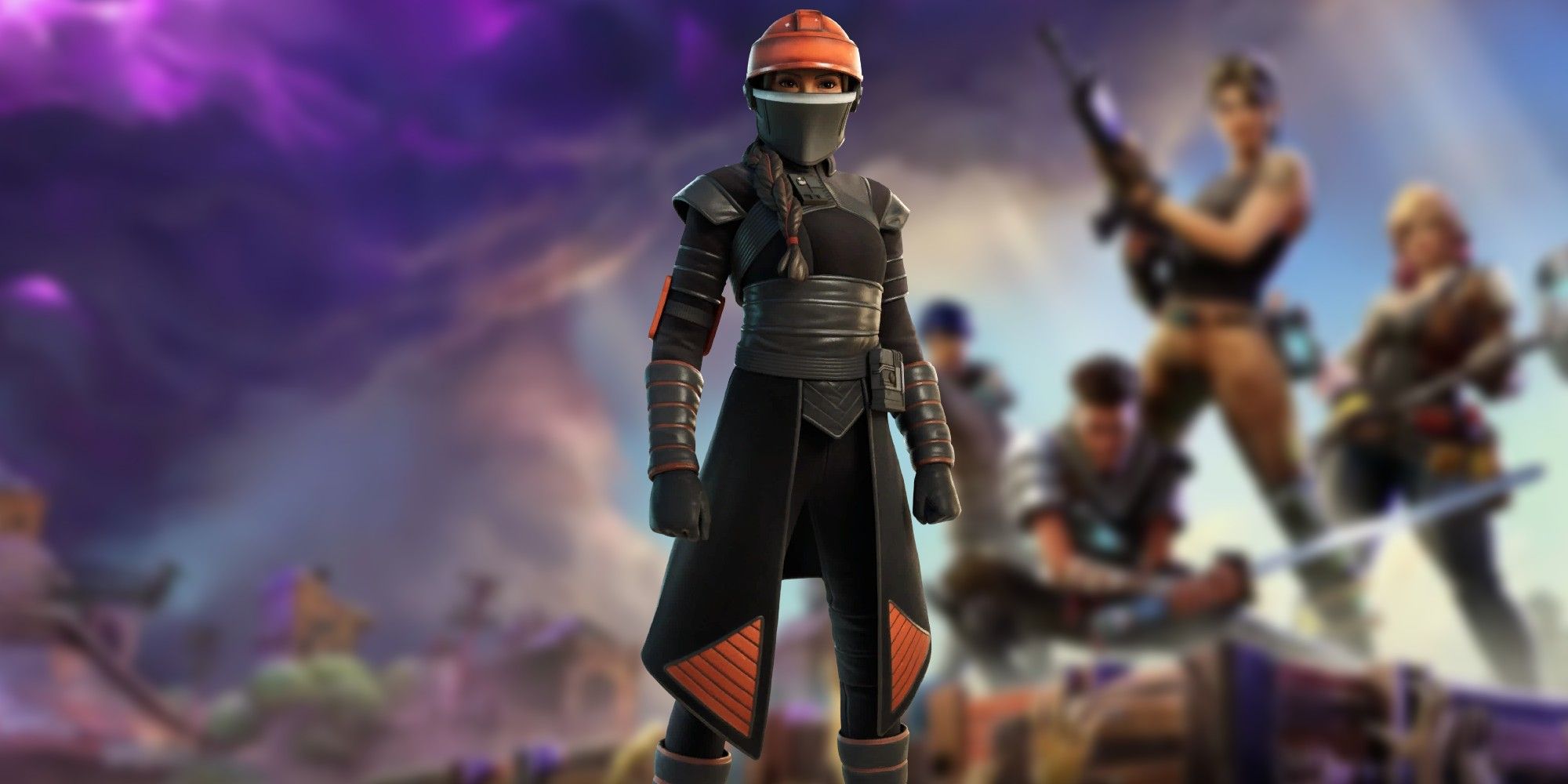 Fennec Shand made her way into the combative game of Fortnite shortly after Boba Fett was announced to appear in the game. Being an instant fan-favorite ever since her first appearance back in the Mandalorian, most fans enjoyed seeing her get her own outfit in Fortnite.
Fennec's skin in Fortnite has her wearing her iconic outfit featuring her unique helmet. Fennec will occasionally appear in the item shop, usually arriving once other Star Wars outfits have made their way into the store.
8/10

Boba Fett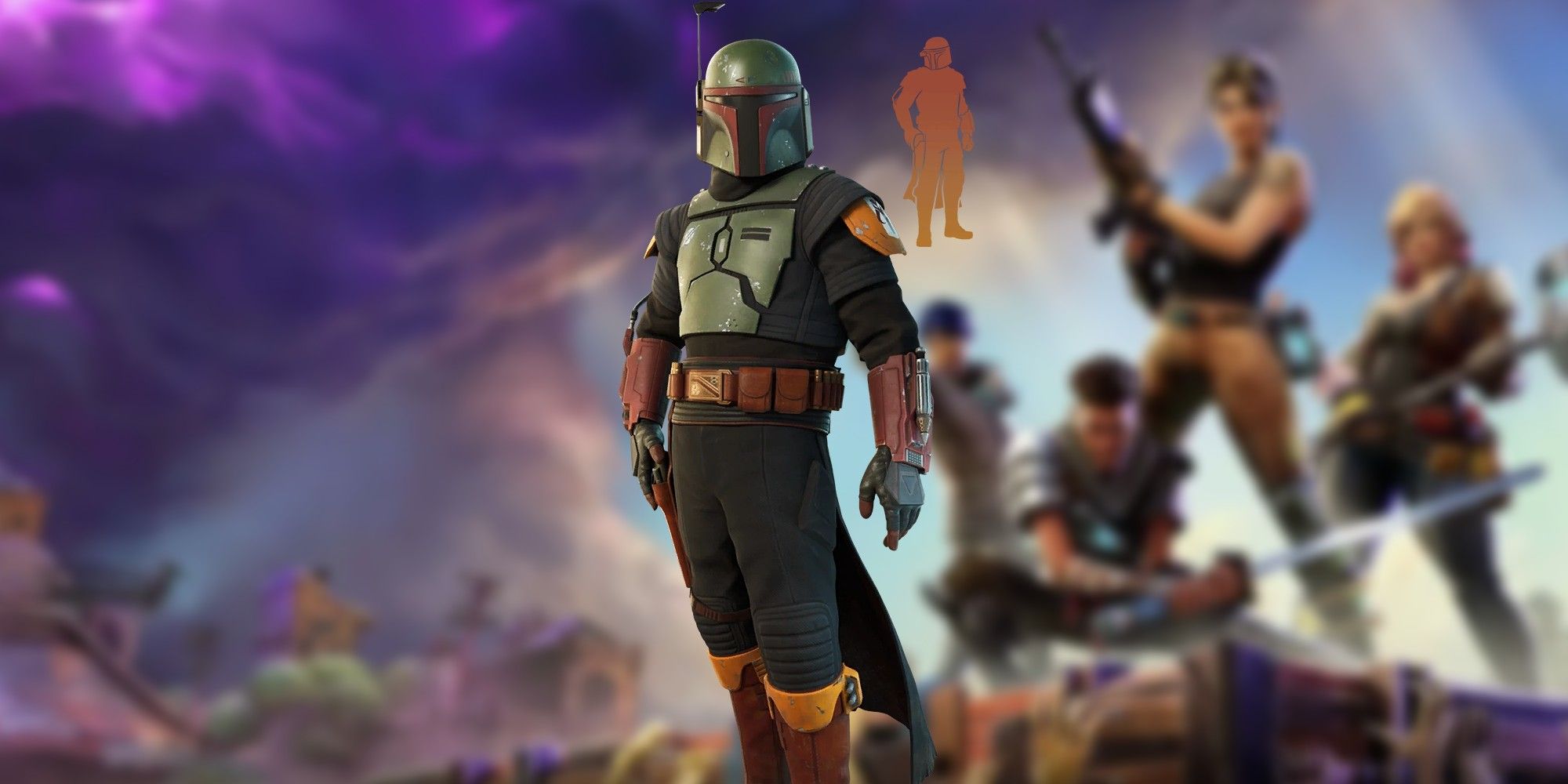 Boba Fett was announced to appear in Fortnite alongside his Disney+ show, and the bounty hunter appeared as if he was taken straight out of the show. Boba Fett's outfit is identical to his appearance in his solo series, and the outfit even comes with its own built-in emote.
This will have Boba Fett utilize his targeting sensors that are on his helmet; a nice feature for Fett fans. Boba Fett also has his own glider, which is his ship, and his own harvesting tool. This outfit hits the item shop sometimes, usually alongside other Star Wards skins.
7/10

Kylo Ren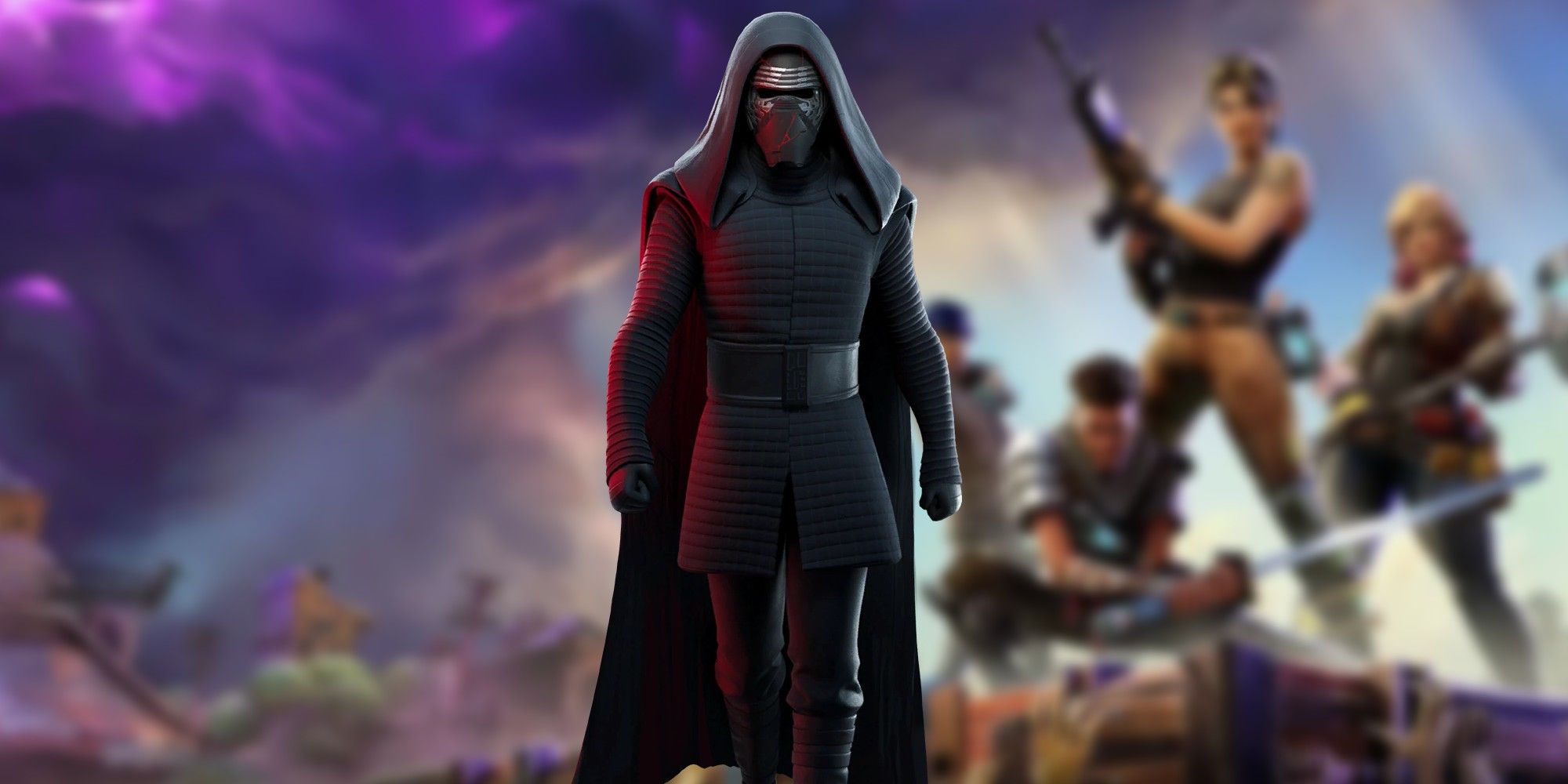 The antagonist of the Sequel Trilogy found his way into Fortnite along with Rey and Finn. Kylo Ren easily became the favorite of the three. Kylo Ren is featured in his entire costume, and he even has his own cape that completes his entire look.
He's shown with his helmet on, and it has the red cracks along the outer shell from The Rise of Skywalker. This skin is yet another skin that players can find in the item shop, also arriving with Star Wars outfits.
6/10

Obi-Wan Kenobi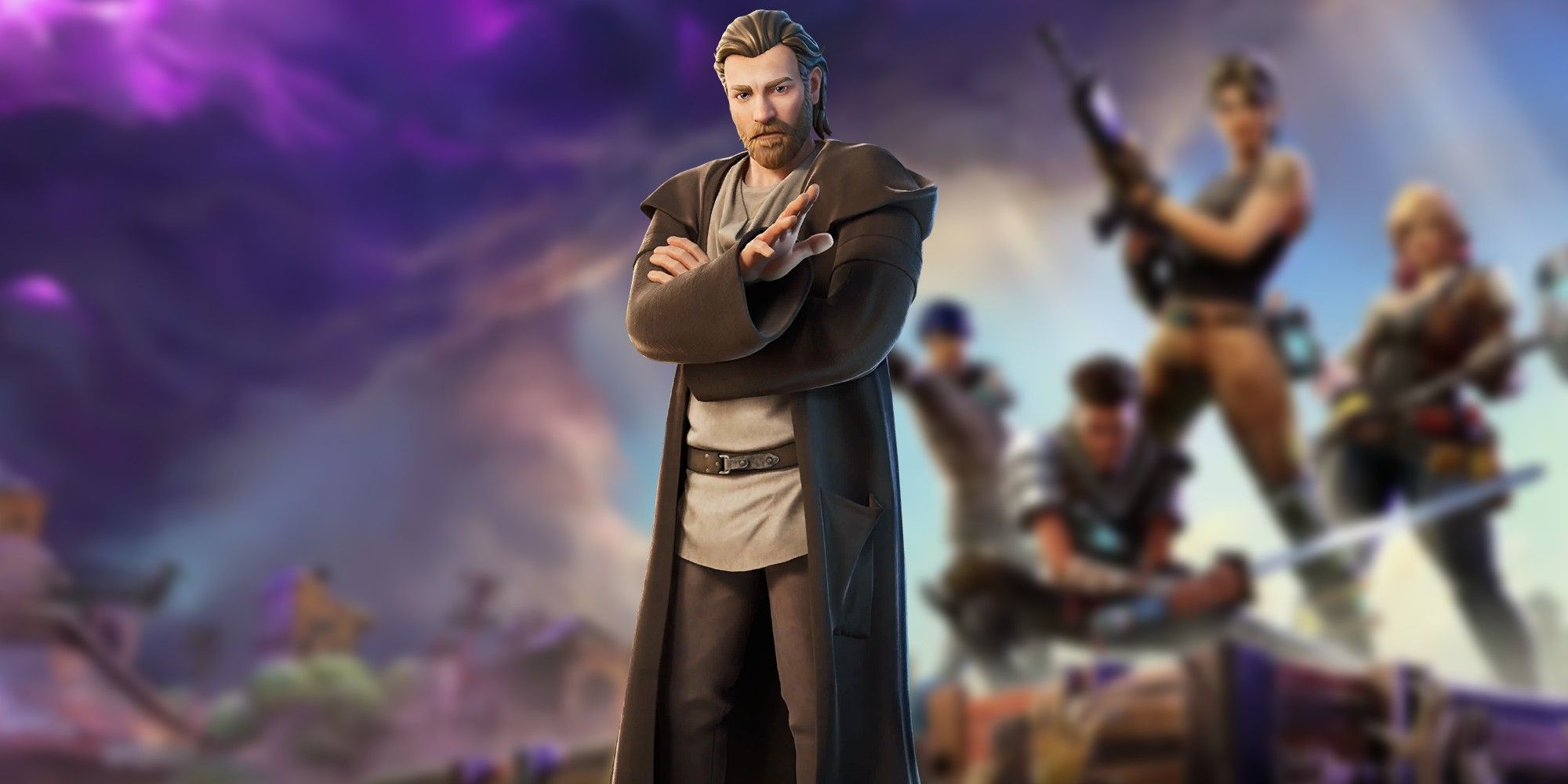 The legendary Obi-Wan Kenobi made his way into Fortnite after his Disney+ series was released. Players could obtain Obi-Wan through the item shop at the time. Obi-Wan Kenobi is featured in his younger years, modeled to look like his appearance in his solo series.
RELATED: Best Competitive Multiplayer Games
He has his own back bling that showcases his harvesting tool as well, which is a simple dagger. Players can also cover Obi-Wan with his memorable cloak if they so choose. Obi-Wan Kenobi sometimes appears in the item shop for players to obtain.
5/10

Leia Organa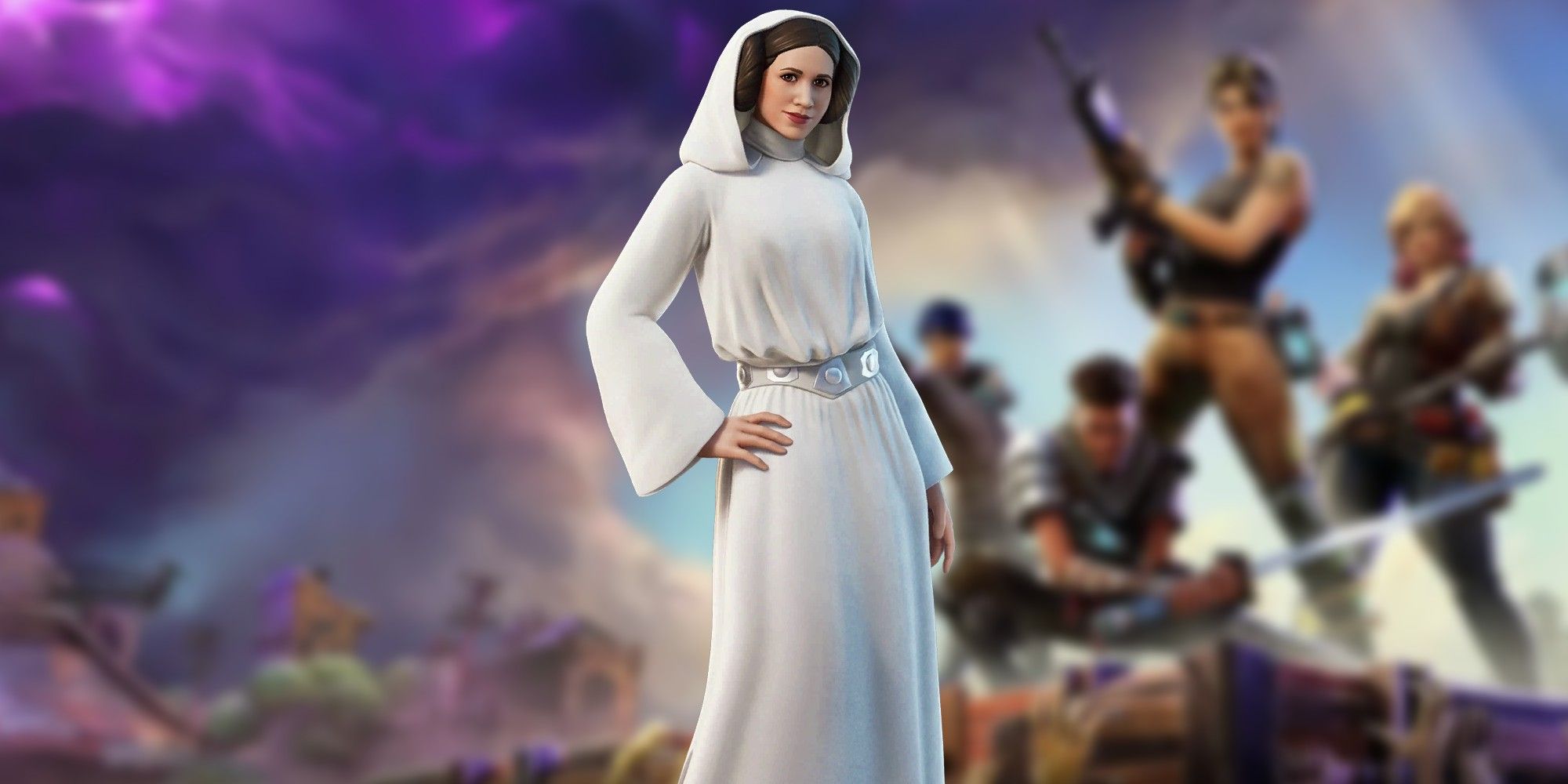 Leia Organa arrived in Fortnite's item shop during Skywalker Week of 2022, just shortly after Black Adam's arrival. She was featured along with Luke Skywalker and Han Solo to celebrate the Original Trilogy. Leia Organa has three different styles, including an option for her head apparel.
Initially, Leia is featured in her A New Hope outfit — an all white dress with a head covering. In her second style, Leia is seen in her Boussh disguise from Return of the Jedi, and she even has the helmet she sported. The third style simply removes the cape that comes with the Boussh disguise. Players can also remove her headgear if they wanted to. The skin also comes with a fantastic R2D2 back bling.
4/10

Han Solo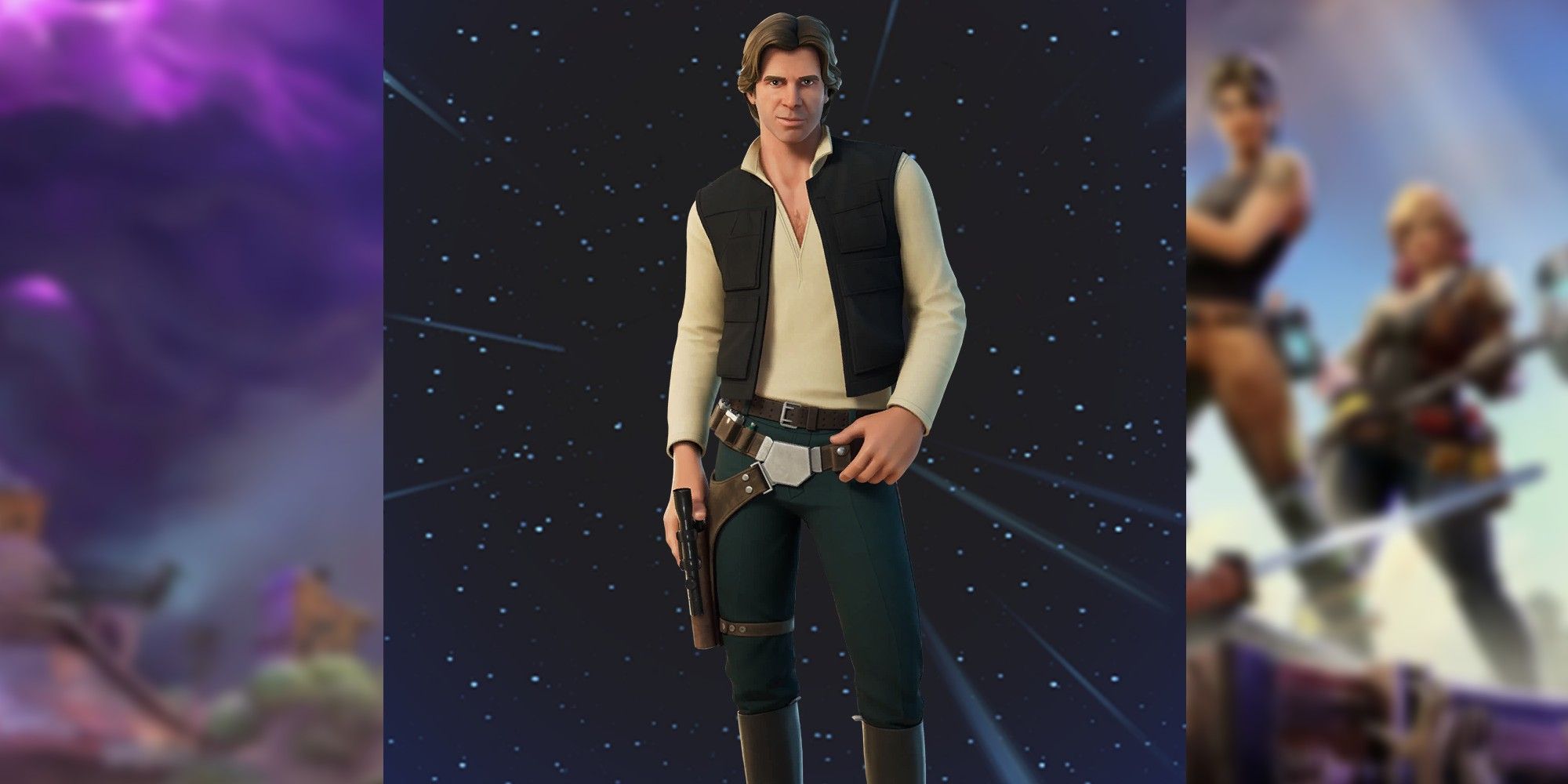 Han Solo also arrived during Skywalker Week in 2022 alongside Leia Organa. Han Solo also has three different styles. His first style features Han Solo in his original attire, first seen in A New Hope. The second style features Han Solo wearing his duster from Return of the Jedi. The third style is simply a color change as it matches his Rebel leader outfit.
Han Solo's black bling is a neat touch to the outfit, as it is a mini replica of the Millennium Falcon, which also has Han's dice hanging from the cockpit. Player's who obtained the Millennium Falcon glider will find a nice combo with this outfit.
3/10

The Mandalorian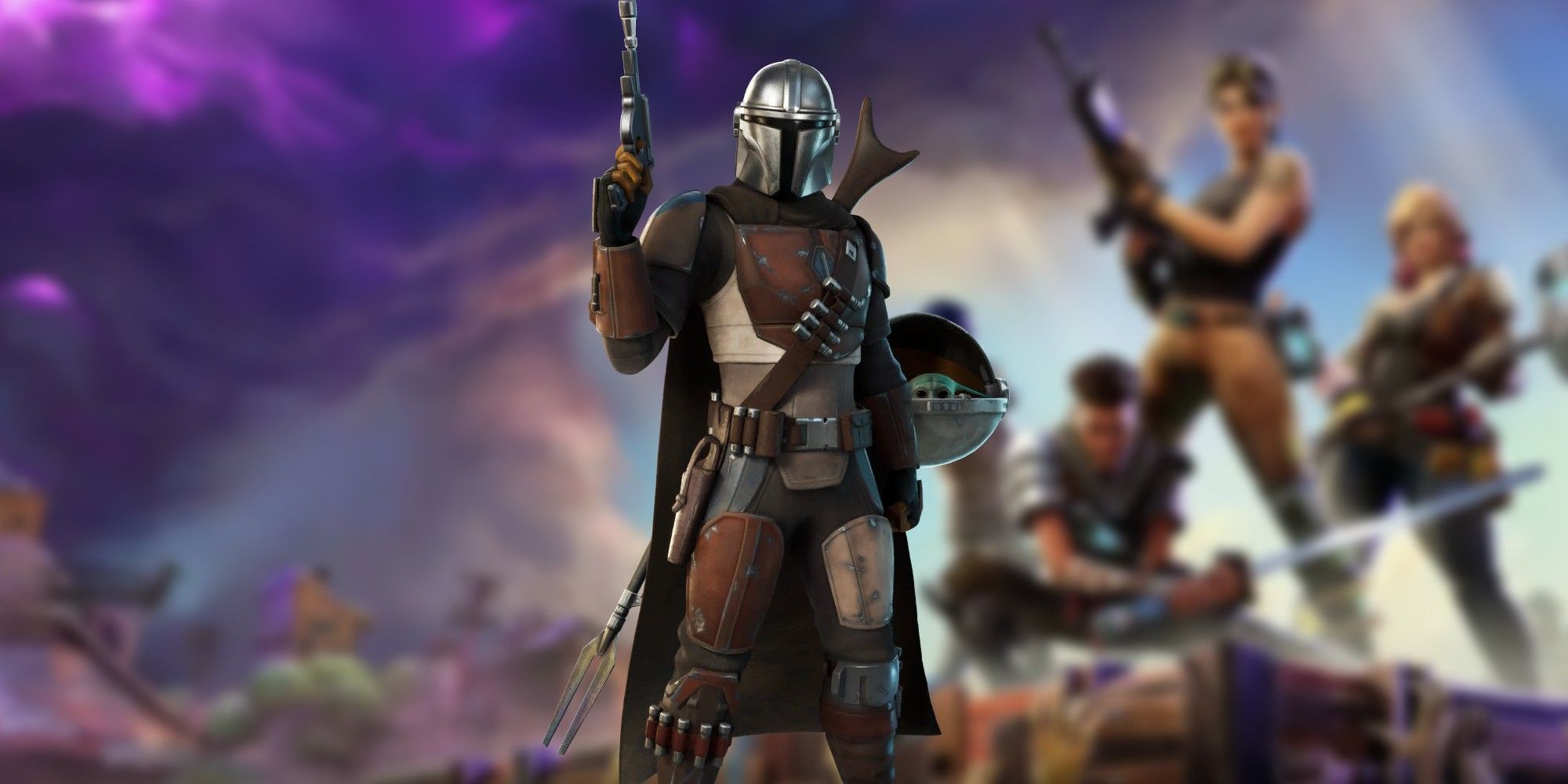 The Mandalorian was Fortnite's very first battle pass exclusive Star Wars outfit, and he was the easiest to obtain. The Mandalorian was only obtainable in Chapter 2: Season 6 in the first tier of the battle pass.
Players started out with Mando in his original piecemeal armor, but players could have completed many missions to acquire Beskar armor pieces to reinforce his look. Fully completing Mando's Beskar armor will have the Mandalorian shine with the silver metal. The Mandalorian also came with Grogu in a floating pod as his back bling; a beloved feature.
2/10

Darth Vader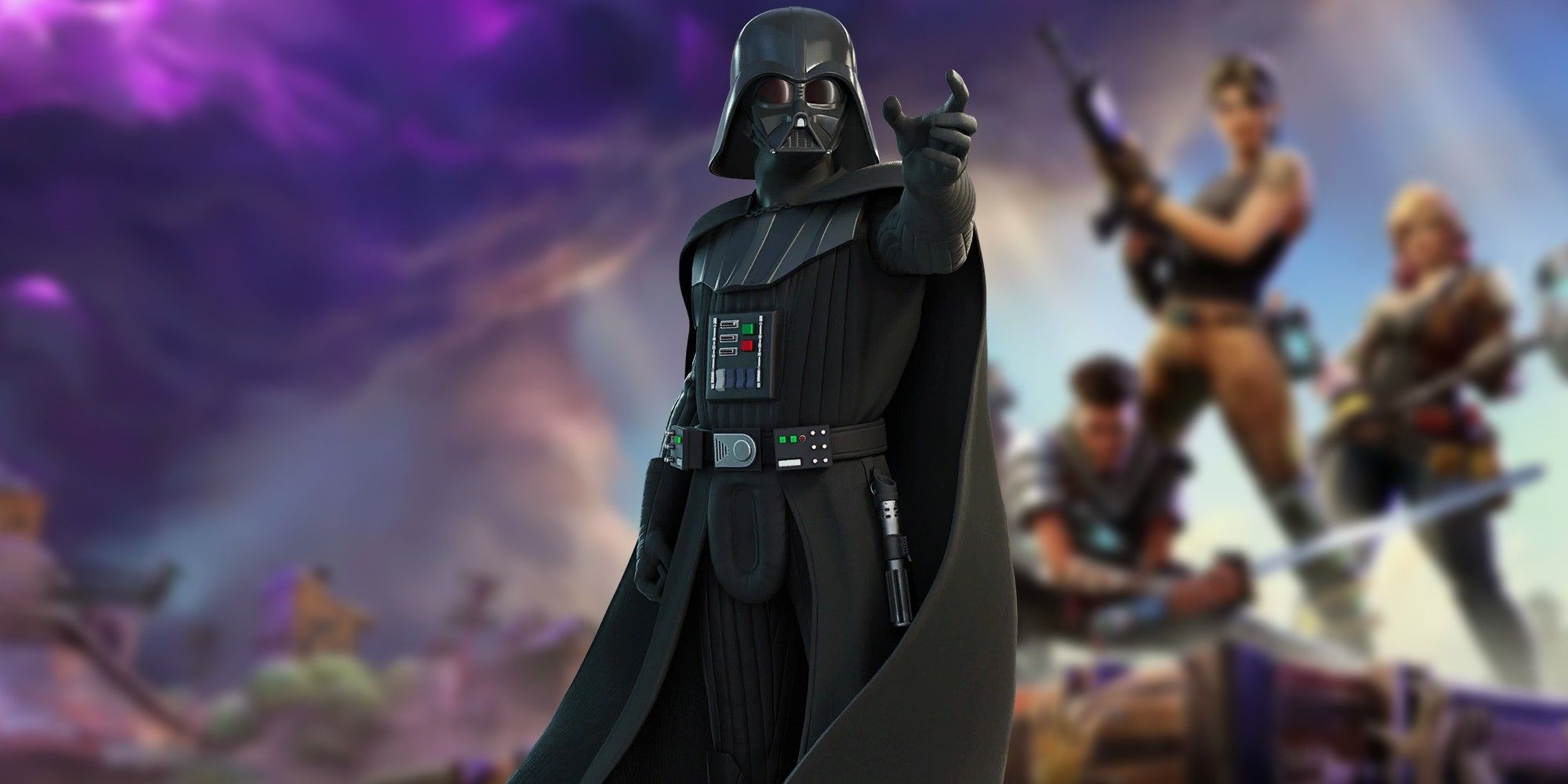 Darth Vader was the second Star Wars skin to beonly obtainable within Fortnite's battle pass. This time, Darth Vader was the tier 100 skin in Chapter 3: Season 3's battle pass. During this time, players could even encounter the character on the island and obtain his lightsaber. He also played a part in Fortnite's story at this time.
Darth Vader's locker set is accompanied by a sentry droid, an empire-themed harvesting tool, and Darth Vader's very own ship for players to glide through the sky with. Darth Vader even has his own weapon skin, satirically named, "Darth Shader."
1/10

Luke Skywalker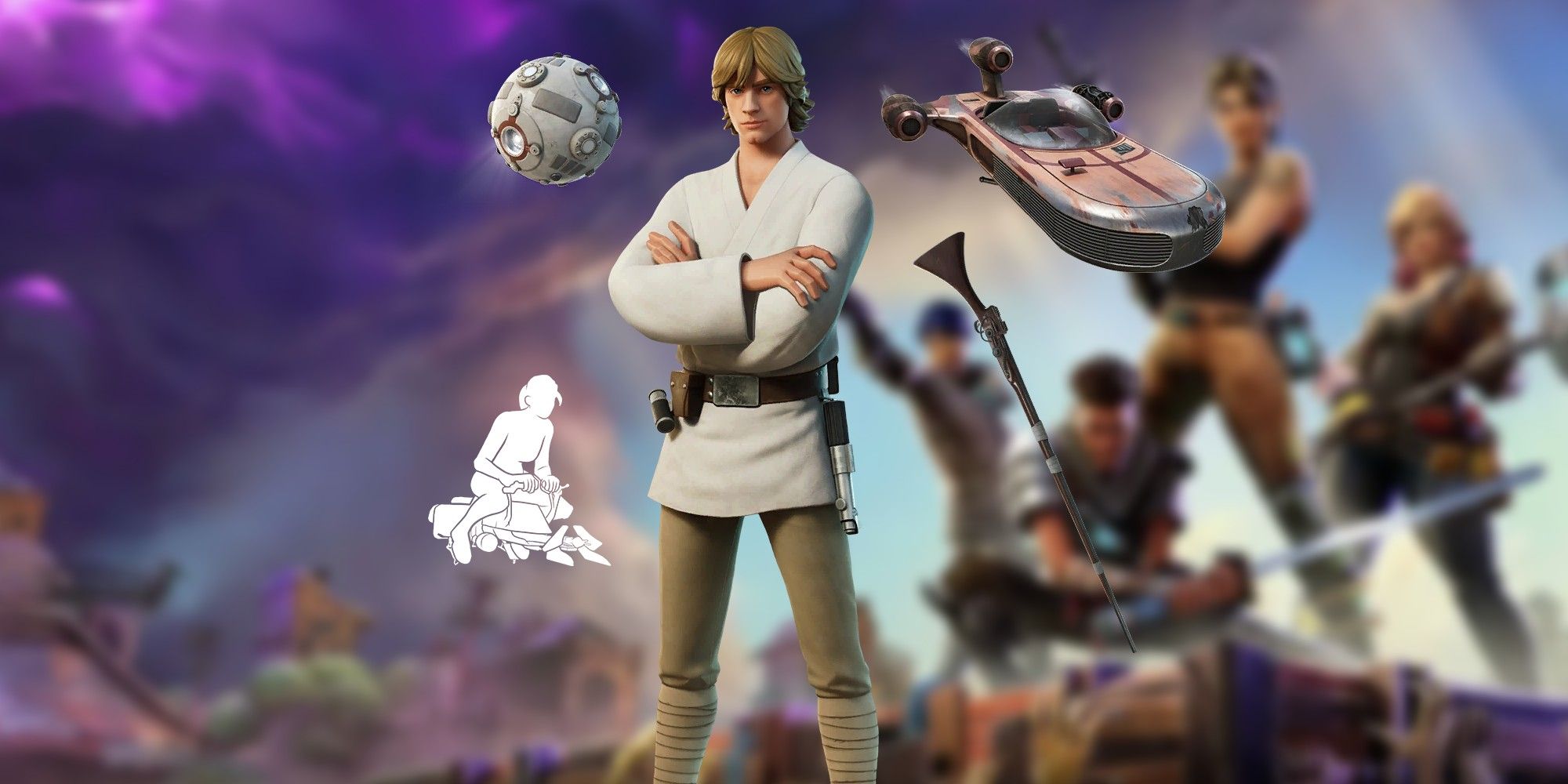 Star Wars fans have been long awaiting this Jedi's arrival in the game of Fortnite — ever since the very first Star Wars outfit made its way into the game. Luke Skywalker finally found his way into Fortnite during Skywalker Week in 2022.
Luke was accompanied in the item shop with Leia and Han, and he came with three different edit styles. His first style features his white and tan outfit from A New Hope, and his second and third both feature his iconic black outfit from Return of the Jedi, with the third style including a brown robe over that.
NEXT: Fortnite: Best Marvel Skins, Ranked
Denial of responsibility!
Gamers Greade is an automatic aggregator of the all world's media. In each content, the hyperlink to the primary source is specified. All trademarks belong to their rightful owners, all materials to their authors. If you are the owner of the content and do not want us to publish your materials, please contact us by email –
[email protected]
. The content will be deleted within 24 hours.