Few would question that Geralt of Rivia is the star of the Witcher franchise. Whether we're talking about the original books, the video games, or the popular Netflix show, the White Wolf has always been central to the Witcher universe and the stories told within it. Basing the games on a deep and well-established book series comes with advantages — we even named The Witcher 3 the best video game based on a book — but playing as a fixed character also creates a large number of limitations.
So with development of The Witcher 4 now underway, I think it'll be time for CD Projekt Red to let us create our very own custom witcher.
Now, don't get me wrong; I absolutely love Geralt. His gruff, no-nonsense demeanor and monster-hunting expertise perfectly showcases that he is in fact a tired (if horny) old man in much younger body. The way he pretends to lack emotions only to proclaim his love for every sorceress that crosses his path never ceases to be endearing. His loyalty to Ciri, Yennefer, Triss, Dandelion and others is unquestionable and pure, despite the fact that he's often accused of being an "unfeeling" mutant who makes a living through blood and broken bones. But we've had three games with Geralt now, including an absolutely massive one with the Witcher 3, and the character has been so thoroughly explored at this point that we really need something fresh for the next untitled game in the series.
So, what would be the advantage of having a new player character in The Witcher 4? Well, there's one obvious thing gamers can't get enough of: character creation. Imagine booting up the next Witcher game and getting to design every aspect of your witcher's appearance. CD Projekt Red has already proven that it can make a great character crzzzzzzzzzzzzzzzzzzzzzzzzzzzzzeator with Cyberpunk 2077, but it hasn't done it with its beloved medieval fantasy series. Adjusting sliders to get your character's proportions right is important, and we would need a full range of body types, hair and beard styles, and plenty of monster-themed tattoos.
There's a lore-friendly reason why Kaer Morhen would open its doors to any and all that are willing to take up the silver sword.
There's an unfortunate problem here, though: aren't all witchers human men? Ciri might be considered the one exception to this rule and is an amazing character, but she never went through the trials and became a true witcher.
Luckily, it isn't actually a hard rule in the lore that they have to be men. The vague, and oft-criticized, reasoning around this fact is that any woman who has attempted the Trial of the Grasses did not survive because the process was designed for men. But assuming the game is set after The Witcher 3, it will be far enough past the established lore that we could be entering a new era where all sexes, gender identities, and even other races like elves and dwarves, can become witchers. Their numbers were greatly depleted during The Witcher 3 after all, so there's a lore-friendly reason why Kaer Morhen would open its doors to any and all that are willing to take up the silver sword.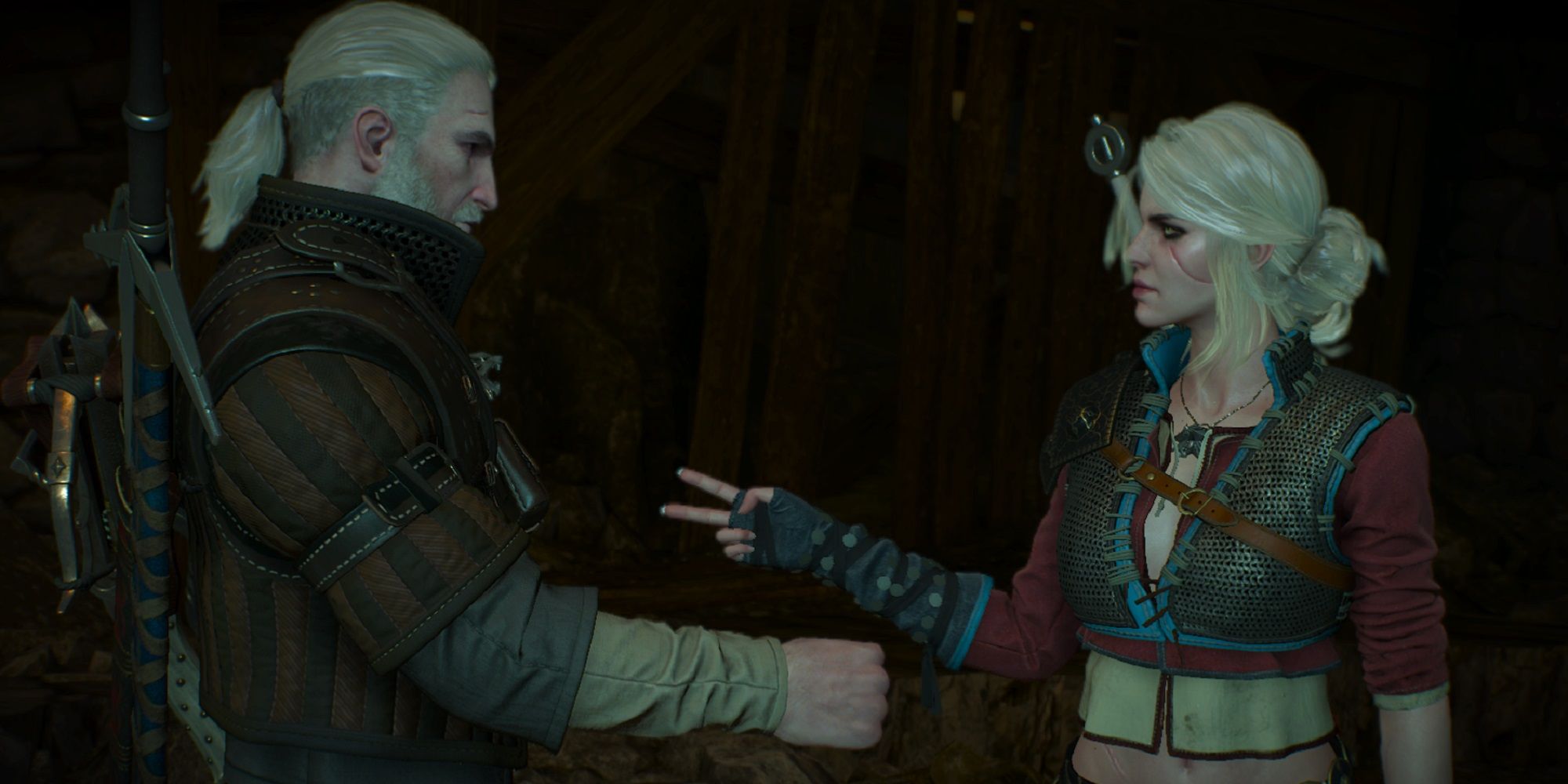 A custom character in The Witcher 4 could also have any sexual identity, which would be a first for the franchise. Geralt was straight in the books and CD Projekt Red stuck to the source material in the games, but a custom witcher could explore their place in that world without such restrictions. The only thing holding us back from that freedom is unfortunately our beloved White Wolf. Of course, the people of the Continent are not exactly tolerant, as seen through certain quests that touched on gay characters ostracised from their communities, so it'd be fascinating to see how the world would interact with characters of diverse sexual and gender identites.
RELATED: Best Gwent Cards In The Witcher 3
Now that you've decided on your witcher's appearance and have an idea of who you want them to be, how can the game allow you to experience your character in a way you couldn't as Geralt? CD Projekt Red has allowed for an abundance of player choice in its games, but in The Witcher, the company never allowed for the player to do anything that their posterboy wouldn't do. Despite being knwon as the Butcher of Blaviken, Geralt was unquestionably good and always fought on the side of the righteous. It would be easy to assume this is just how witchers are, but we've had examples of witchers who weren't quite so noble, like Letho of Gulet, both a witcher and a hired assassin in The Witcher 2.
Creating our own witcher would free us up to make all sorts of decisions we couldn't as Geralt: Maybe when someone tries to hire us to assassinate a political rival, we don't shrug it off as "not witcher work." Maybe when haggling for more pay, we use the Axii Sign to get our client to think we already finished the job, and deceive them into handing over all their Orens (or screw it, simply extort hapless peasants for their money). Maybe when our horse decides to run into a tree even though we very clearly steered them away from it, we abandon that horse and go buy a donkey to ride instead.
Come to think of it, the best thing about saying goodbye to Geralt might be saying goodbye to Roach. Sorry, old friend…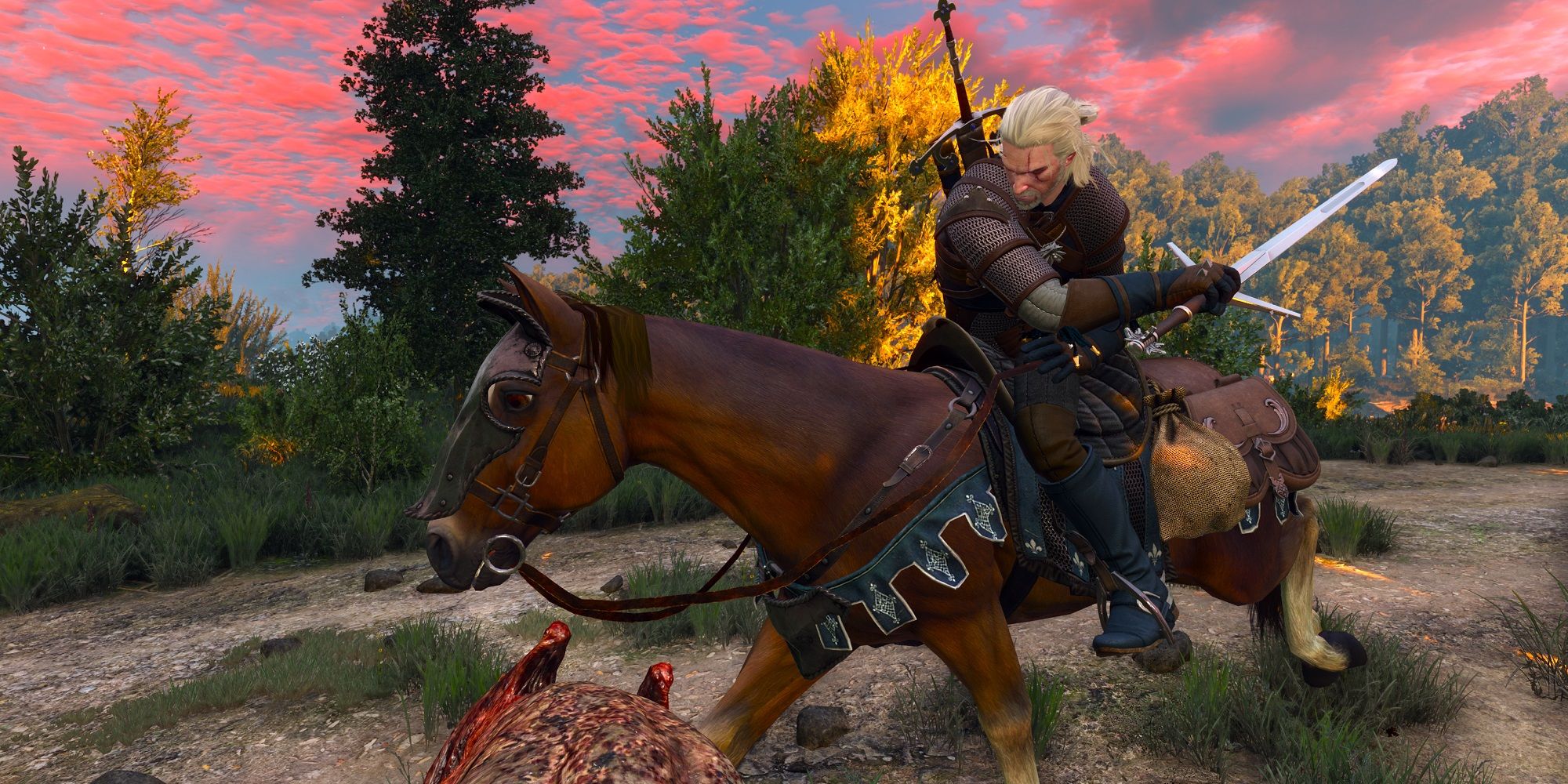 The possibilities here are truly limitless. As a custom character, we could actually experience witcher creation (in a much better way than The Witcher: Blood Origin, please), we could learn to hunt our very first werewolf, and make mistakes along the way that the experienced Geralt never would. We could have fresh starts with fresh characters, and none of us would ever have to encounter another "old friend" we don't recognize because we never read the books. We could forge our relationships from the beginning — something that's been proven to be engaging in other game franchises, like Mass Effect and Dragon Age.
Most importantly, we could be whoever we choose to be as we explore the Continent and hunt some monsters.
NEXT: The Witcher 3: Amazing Pieces Of Cut Content
Denial of responsibility!
Gamers Greade is an automatic aggregator of the all world's media. In each content, the hyperlink to the primary source is specified. All trademarks belong to their rightful owners, all materials to their authors. If you are the owner of the content and do not want us to publish your materials, please contact us by email –
[email protected]
. The content will be deleted within 24 hours.