Looking to take on Gotham Knights' Man-Bat and need some help? This guide can assist you.
In Gotham Knights, players take on the role of Batman's proteges – Batgirl, Nightwing, Robin, and Red Hood – as they work to protect Gotham City from a variety of dangerous villains. One of the toughest challenges players will face is defeating the formidable Manbat.
RELATED: Gotham Knights: How To Craft New Suits
This guide will provide a detailed, step-by-step guide on how to effectively take down this formidable foe, including strategies for combat, location tips, and recommended weapons and gadgets. Whether you're a seasoned veteran of Gotham Knights or new to the game, this guide will give you the knowledge and techniques you need to emerge victorious against Manbat and restore peace to the city.
Locating Man-Bat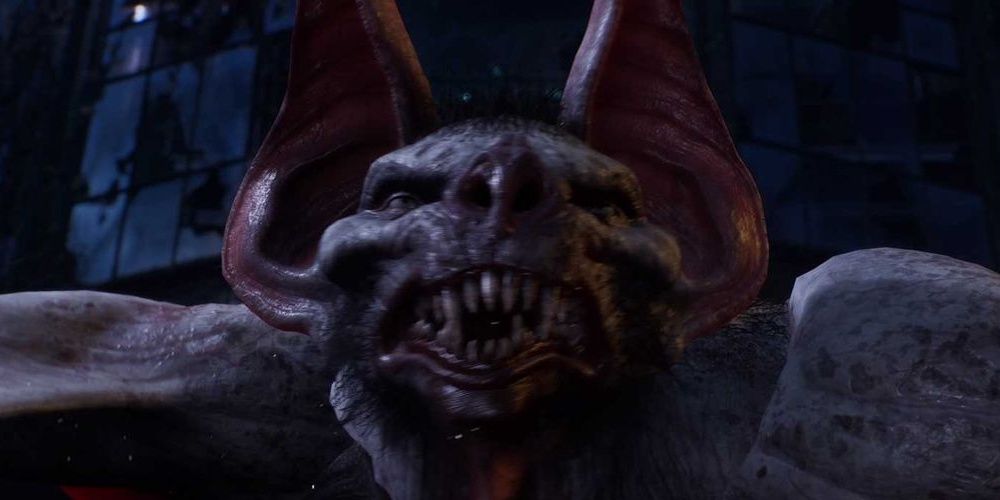 You will be tasked with finding and defeating three different Man-Bats located in three different locations in Gotham City. Here is a step-by-step guide on how to find and defeat each Man-Bat:
The first Man-Bat can be found at the Elliot Center in the Financial District. It will be located on the very top of the large building. To reach the location, you can either fast-travel to the nearby fast-travel point or use one of your heroes' traversal abilities to reach the rooftop.
The second Man-Bat can be found at Gotham City General Hospital in West End in New Gotham. Like the first Man-Bat, it will also be on the rooftop of the building. Use your map to find the location of the hospital and head to the rooftop to engage the Man-Bat in combat.
The final Man-Bat can be found at Waynetech. It is located in the south of Lower Gotham. Look for a tall building in that area. Once you find the building, head to the rooftop to fight the Man-Bat.
This can be a task during main mission 8.1 Dangerous Skies or you can unlock the The Man-Bat Family achievement by defeating 10 Man-Bats in Gotham City. This achievement can be unlocked by completing the story and not starting New Game Plus but instead roaming the city. Each night you start has a chance to spawn one at each of the Man-bat location.
RELATED: How Long Does It Take To Beat Gotham Knights
Defeating A Man-Bat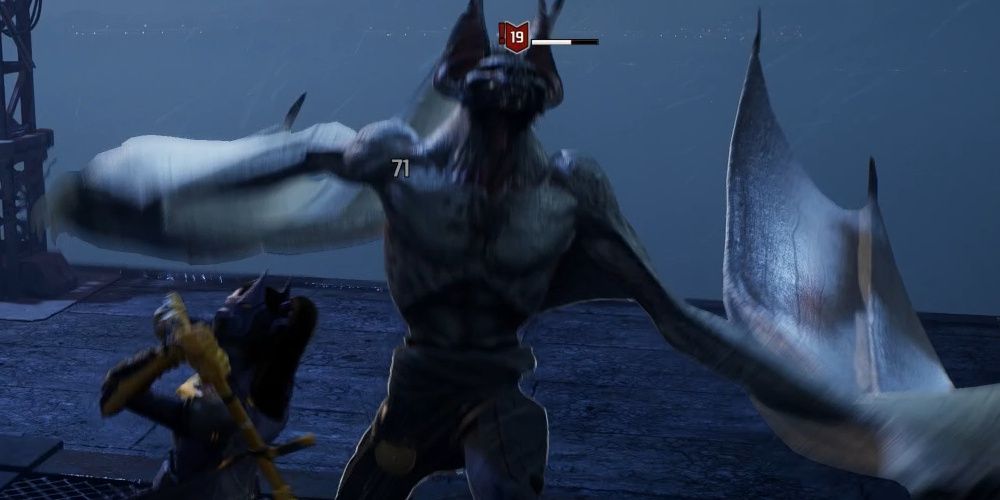 Understand Man-Bat's attack pattern – Man-Bat has a variety of melee and ranged attacks that you need to be aware of. He has a fast-moving claw attack that can be dodged by rolling away, and a ground pound attack that will indicate with a red circle on the ground. Additionally, Man-Bat can also shoot projectiles and summon a swarm of bats to attack you.
Positioning is key – To defeat Man-Bat, it is important to keep your distance and avoid getting hit by his melee attacks. Use your cape stun or ranged gadgets such as Batarangs or a grappling hook to keep a safe distance from him. Look for opportunities to hit him with ranged attacks when he is recovering from a melee attack, or when he is summoning the bat swarm.
Use the environment to your advantage – The environment in the fight can be used to your advantage. Man-Bat can be stunned by interacting with certain objects in the environment such as electric panels or explosive barrels. Use them to your advantage and take the opportunity to hit him with melee attacks or ranged gadgets.
Focus on dodging and counterattacking – Man-Bat is a tough opponent, and you will need to dodge and counter his attacks to defeat him. Pay attention to the red circles indicating his ground pound attack, and roll away to avoid taking damage. Additionally, when you see an opportunity, attack Man-Bat with heavy melee attacks.
Repeat the process – Man-Bat is a difficult enemy and will require multiple attempts to defeat. Repeat the process of positioning, using the environment, focusing on dodging and counterattacking, and using ranged gadgets to chip away at his health. Be patient and keep your cool, and you will be able to defeat him.
Bonus tip – Try to fight man-bat when he's alone. Fighting Man-Bat with other enemies can make the fight more difficult, so try to take him out when he's alone.
Note that the above guide is a general strategy and it may vary depending on the difficulty level, your character's build and play style, and your own preferences. Be patient and don't hesitate to try new strategies or experiment with different gadgets. With the right approach, you will be able to defeat Man-Bat and protect Gotham City.
Conquering the Man-Bat boss in Gotham Knights is a challenging task, but with a well-thought-out plan and the proper tools, victory is possible. By keeping a safe distance and utilizing a combination of ranged attacks, evasive maneuvers, and focused heavy melee strikes during key moments, players can gradually wear down Man-Bat's health and claim victory. Additionally, targeting Man-Bat's weak points and utilizing gadgets like the Batarang and Disruptor to deal extra damage will greatly increase the chances of success. With this guide in mind, players will be fully prepared to take on the Man-Bat and continue their journey through Gotham City as true protectors of the city.
NEXT: Gotham Knights: How To Level Up Fast
Denial of responsibility!
Gamers Greade is an automatic aggregator of the all world's media. In each content, the hyperlink to the primary source is specified. All trademarks belong to their rightful owners, all materials to their authors. If you are the owner of the content and do not want us to publish your materials, please contact us by email –
[email protected]
. The content will be deleted within 24 hours.