FromSoft games are notoriously hard, but if you play their games right, they don't have to be. Elden Ring is no exception. As long as you're in the right mindset and know how to play to your strengths as a gamer you will be able to succeed and have a wonderful time while doing it. There is truly no wrong way to play the game and almost too many right ways. It can be overwhelming to have so many choices!
RELATED: Elden Ring: Best Tips & Tricks For Beginners
One of the most helpful tools you'll come across in your journey in The Lands Between are Spirit Ashes. There are dozens of them, and all of them can be useful depending on how you like to play the game. Whether you want a single companion to help you cut through foes, or a group of smaller allies to draw the aggression of your enemies, the game has plenty of options. The ones here comprise the best of the best, ranging from early-game gifts to hard-won conquests.
Updated by Madeline Virtue on November 31, 2022: Elden Ring is a game that is certain to be played for years to come. Several sentences in this article were rewritten for readability and clarity, and formatting was updated to current on-site standards.
10/10

Skeletal Militiaman

If you've come across skeletons in Elden Ring then you know how annoying they are. You think you've killed them, but then their bones reform and they're ready to kill you all over again. The Skeletal Militiamen work the same way, so your enemies will have to deal with that frustration this time around.

Unfortunately, you'll have to brave the undead to reap the rewards, as these ashes are in Summonwater village. You've got to defeat the Tibia Mariner in order to pick these bad boys up. The skeletons you'll face on the way are killable – just make sure to stab the bright light that emanates after you feel them and get rid of them until you next touch grace.
9/10

Mausoleum Soldiers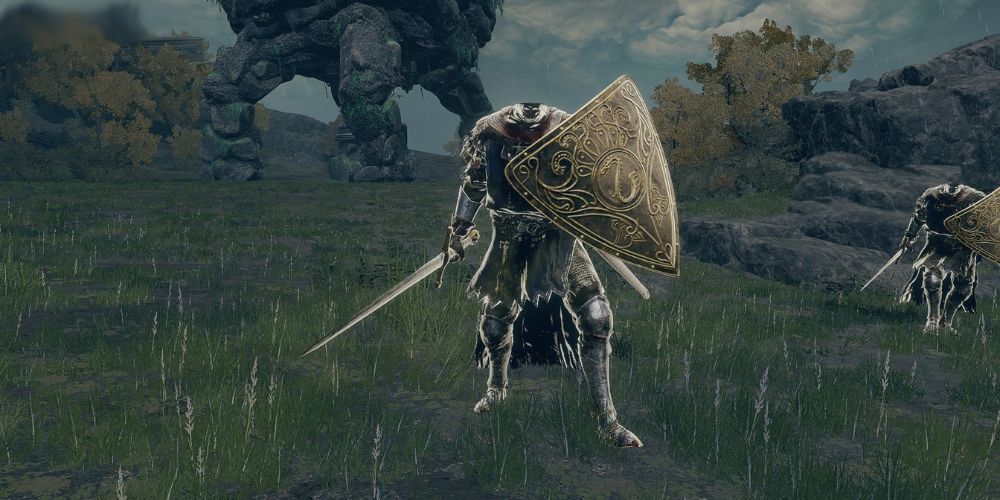 You wouldn't think some headless brutes could pack such a punch, but they really do. If you've come across the wandering mausoleums in your exploration, you've faced off against the Mausoleum Soldiers. They come in groups and it's easy to get overwhelmed by them.
RELATED: Elden Ring: Hardest Enemies
The Mausoleum Soldiers' Spirit Ashes are in Deeproot Depths. They're not too hard to find, as they are near the Nameless Eternal City site of grace under a small dead tree sitting on a cliff, but you'll have to slog through some tough enemies and a few bosses to get them.
8/10

Lone Wolf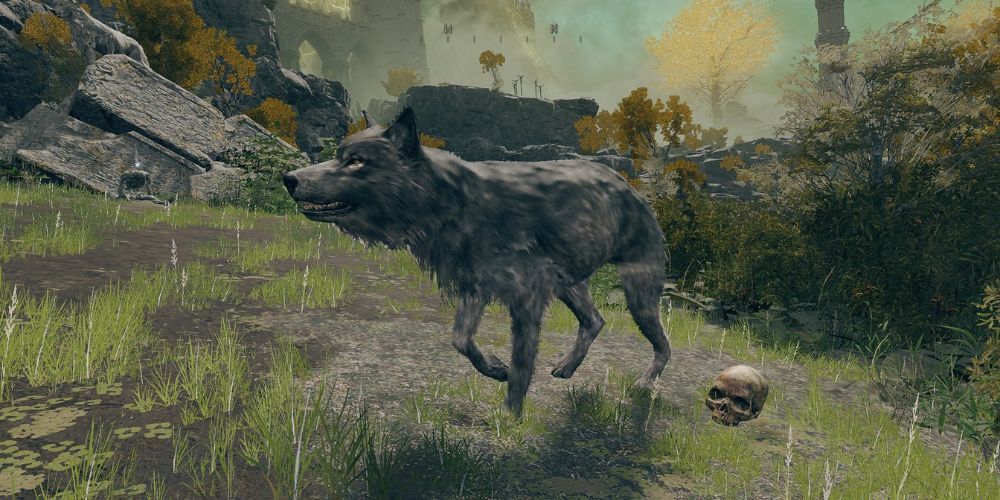 It's likely that the Lone Wolf Spirit Ashes are the first ones you received in the game. Once you've been killed by the Tree Sentinel once, Ranni, introducing herself as Renna, will be at the Church of Elleh with a gift for you. She gives you the Spirit Calling Bell, and the goodest of boys to help you on your journey.
It's possible you didn't use them, or you fell out of using them when you found other Spirit Ashes, but they are actually one of the best allies in the game. If you upgrade them as you continue leveling, these wolves will truly earn the title of "Tarnished's Best Friend."
7/10

Nepheli Loux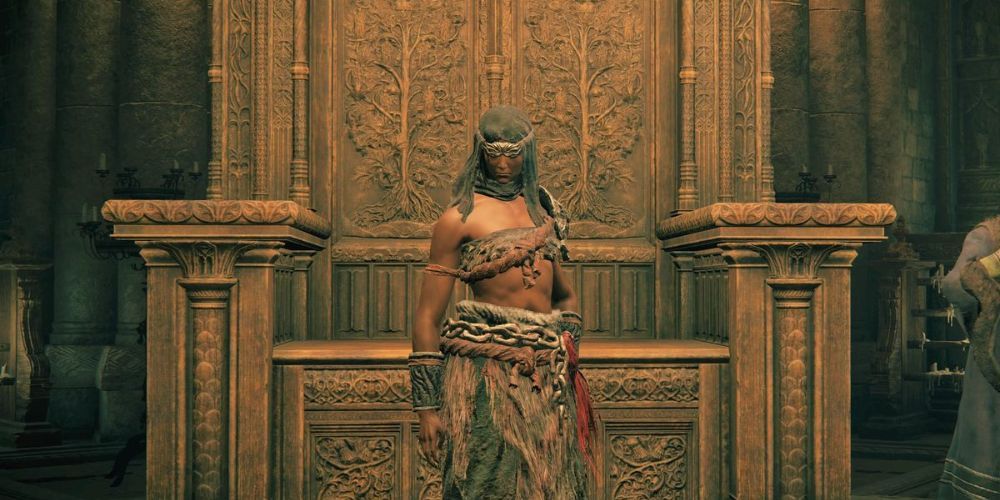 You can meet Nepheli Loux just before the Godrick the Grafted fight, and if you speak to her she'll give you a massive hand taking him down. If you manage to keep her from dying, she'll help you with some other bosses down the line and give you some neat items.
Without spoiling things, Nepheli Loux Spirit Ashes (which are a special puppet type) are one of several possible Ashes, and which one you are able to get depends on who you give Seluvis's Potion to. While she is an incredibly powerful ally if you're attached to her as a character maybe don't give her the potion and instead make her royalty.
6/10

Aurelia (Jellyfish)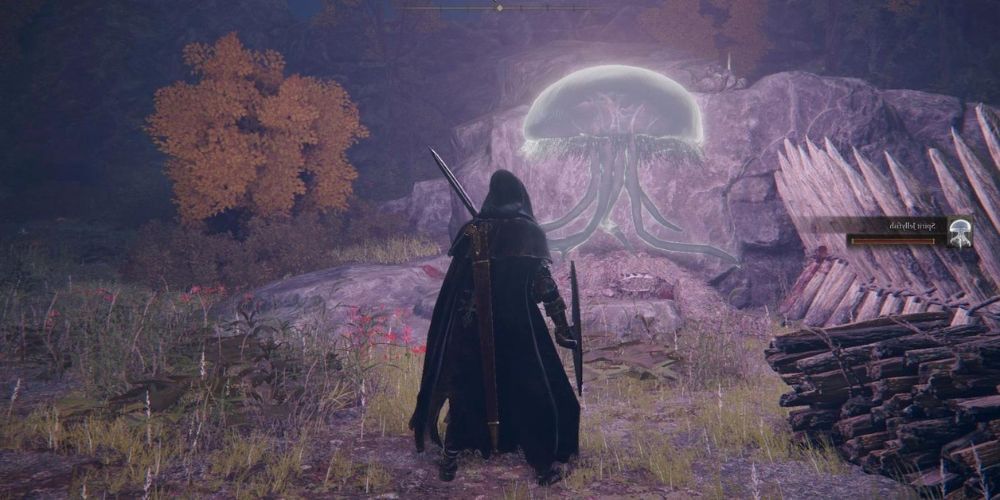 Another early Spirit Ashes, Aurelia (yes, that is her name) is given to you in the Stormhill Shack, which is a decrepit little building right by the site of grace. Roderika gives her to you, hoping you will be a better master to her. Our little jellyfish friend has a small side quest attached to her, so if you're up for having a bit of a cry take a quick trip to Stargazers' Ruins with her.
RELATED: Elden Ring Fan Makes Strange Discovery At The Bottom Of The Erd Tree
At first, Aurelia isn't too much help as her attacks take a long time to build up. But once you've leveled her up a bit she is a great partner to have by your side in battle. Her attacks cause poison build-up and are ranged, so if you're a melee build you can draw enemy aggro away from her to let her play to her strengths.
5/10

Dung Eater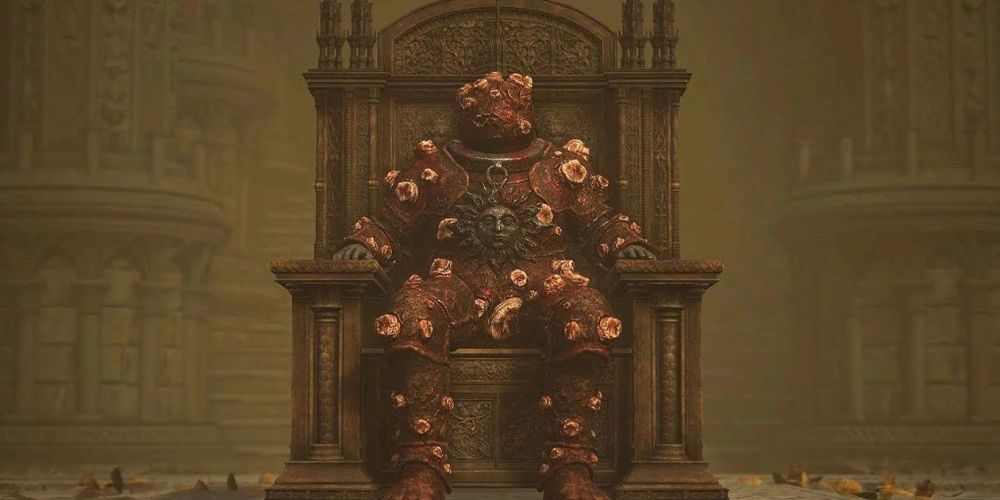 The Dung Eater's Spirit Ashes are another Puppet, which you can acquire through force-feeding Seluvis's potion to the Dung Eater's body. Thankfully, the Dung Eater is a more reprehensible character than Nepheli Loux so you might be more inclined to turn him into a puppet rather than complete his storyline.
He's a powerful Spirit, with his spine sword and large body, and you might get a sick sense of satisfaction in making him do your bidding after all that he's done in the world of Elden Ring. However, getting his Puppet takes a lot of work and keeping track of two different quest lines, so he might not be the right Spirit for you.
4/10

Stormhawk Deenh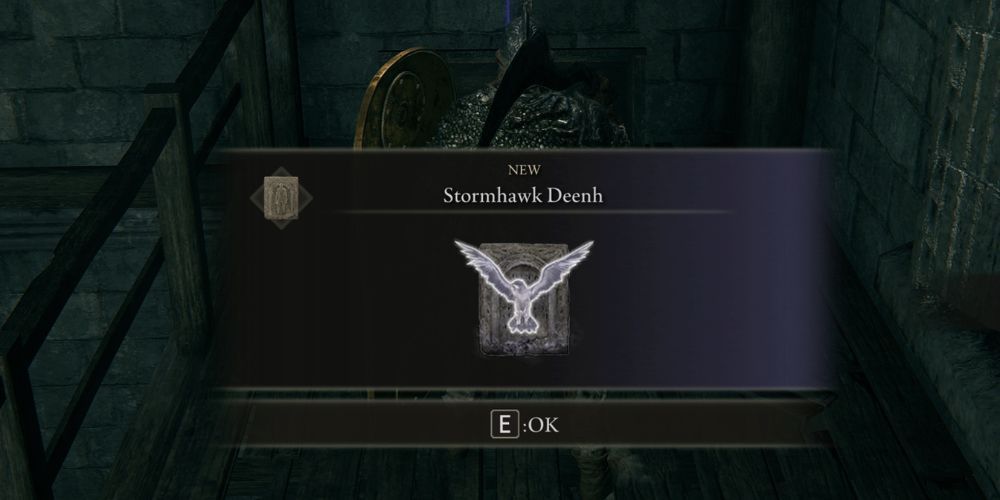 The Stormhawks are encountered as enemies in Stormveil Castle, and you'll have to deal with a bunch of them if you head up the correct (less instant death) way. They've got knives on their feet that cause blood-loss buildup, so if they drop those after death you'll want to hang on to them just in case. Or just summon the whole bird for yourself.
You can find Stormhawk Deenh's Spirit Ashes in the Chapel of Anticipation when you're able to return to that location. It's up high, no surprise, but there are no real hoops to jump through. Once summoned, Deenh will stick close to you and provide aerial backup. No matter what your build is, you can always use a flighted friend.
3/10

Banished Knight Oleg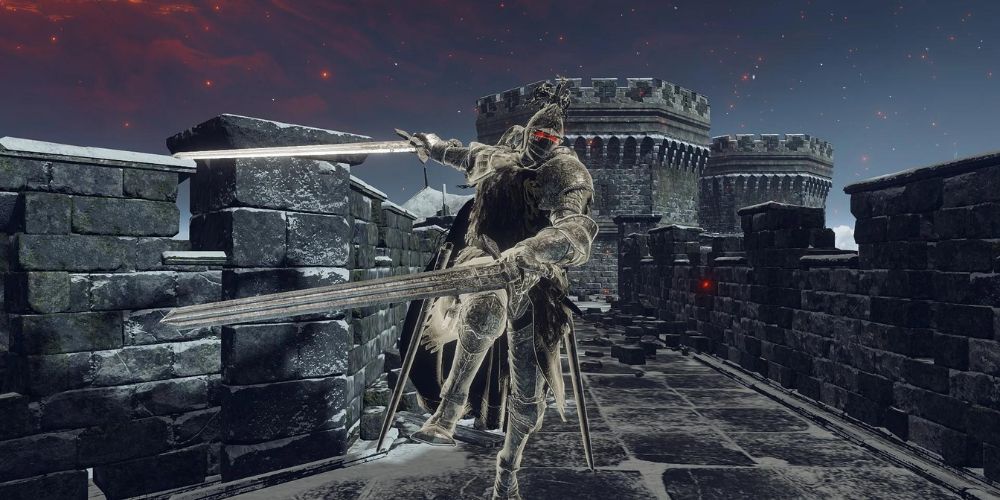 Using two Stonesword Keys on the imps near the Stranded Graveyard site of grace will grant you access to Fringefolk Hero's Grave. The area is heavily trapped and has a host of ghosts you'll need to fight off in order to get to the botanical boss fight needed to earn these Spirt Ashes.
Oleg has some interesting lore attached to him and is a big beefy boy to call upon in times of trouble. He's got two big swords and full armor, which makes him harder for enemies to take down. He'll cost you 100 FP to summon though, so you'll want to pump your Mind if you're planning on summoning him.
2/10

Black Knife Tiche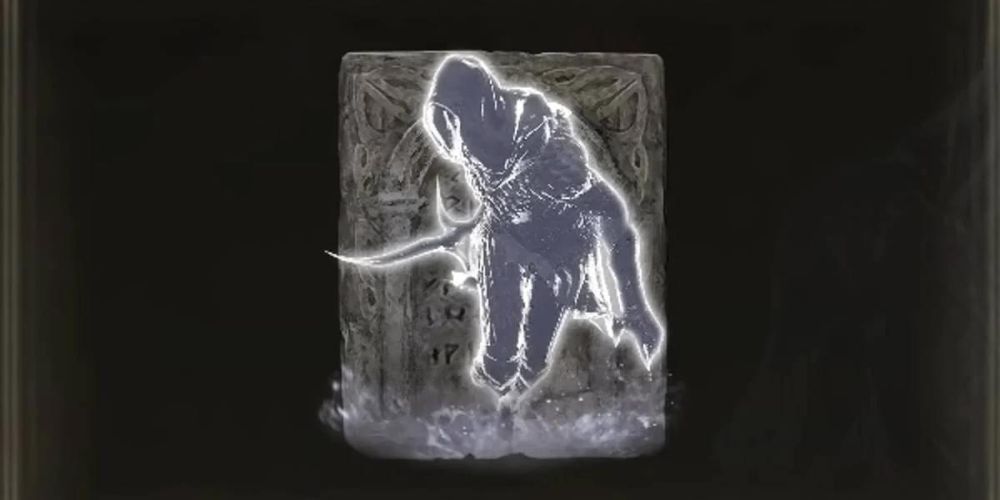 Tiche's Spirit Ashes are in the Legendary Category, and you can find them by defeating her father, Alecto, in his Evergaol in Liurnia. If you're invested in the lore, you might be very interested in having Tiche on your team, as she has a history of taking down big foes.
RELATED: Elden Ring: Where To Find All Evergaols
This knowledge will stand you in good stead when figuring out the best ways to utilize her. She's not one to bring out for breaking through hoards, but if you're tackling a stand-alone boss she's the gal you want with you. Treat her more like an NPC summon and you're on the right track.
1/10

Mimic Tear Ashes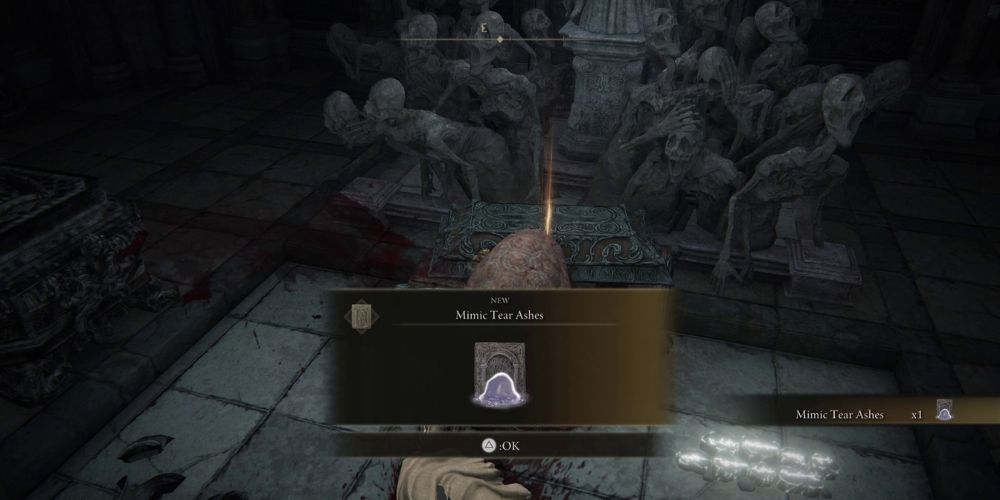 If you've ever been tackling an area, or a boss, and thought "wow, if only there were two of me," you're in luck. Behind an Imp Statue Door in Night's Sacred Ground lies the Mimic Tear Spirit Ashes, and it is the greatest tool in the game. It costs HP, not FP, to summon and it creates a duplicate of you.
Since the release of the game, the Mimic Tear Spirit Ashes has been nerfed, to put it plainly. But that doesn't mean it's not the strongest Spirit Ashes available. The Spirit will be wearing the same armor, and have the same equipment as you do at the moment of summoning, so you'll be prepared to be double trouble for anything that comes your way.
NEXT: Elden Ring: Best Talismans
Denial of responsibility!
Gamers Greade is an automatic aggregator of the all world's media. In each content, the hyperlink to the primary source is specified. All trademarks belong to their rightful owners, all materials to their authors. If you are the owner of the content and do not want us to publish your materials, please contact us by email –
[email protected]
. The content will be deleted within 24 hours.