Part of what makes the world of Elden Ring so darn enthralling is its unrelenting amount of unique environments. New points of interest, locations, and more are constantly thrown in the player's face. Just when you think you've seen it all, From Software reveals a new sprawling environment for players to explore!
RELATED: Elden Ring: Best Shields, Ranked
The world designers and artists certainly knew what they were doing, masterfully crafting both stunning visuals and breathtaking scenes. For once, Elden Ring's fantastic gameplay takes a backseat — Here are some of the most stunning locations in all of The Lands Between.
10

Nokron, The Eternal City

Nokron is a massive underground city, the aesthetic of which seems to be entirely fresh and unexplored! Players will get a small glimpse of The Eternal City early on if they reach Sofria's River, but even that couldn't possibly prepare them for the true majesty of the environment!

Nokron is impossibly large. So large, in fact, that its dense, star-filled sky could easily be mistaken for the outdoors! Players can easily spend several hours in the city, exploring every nook and cranny and taking in the sights. But when all is said and done, be sure to pick up some of the fantastic loot before you leave!
9

Raya Lucaria Academy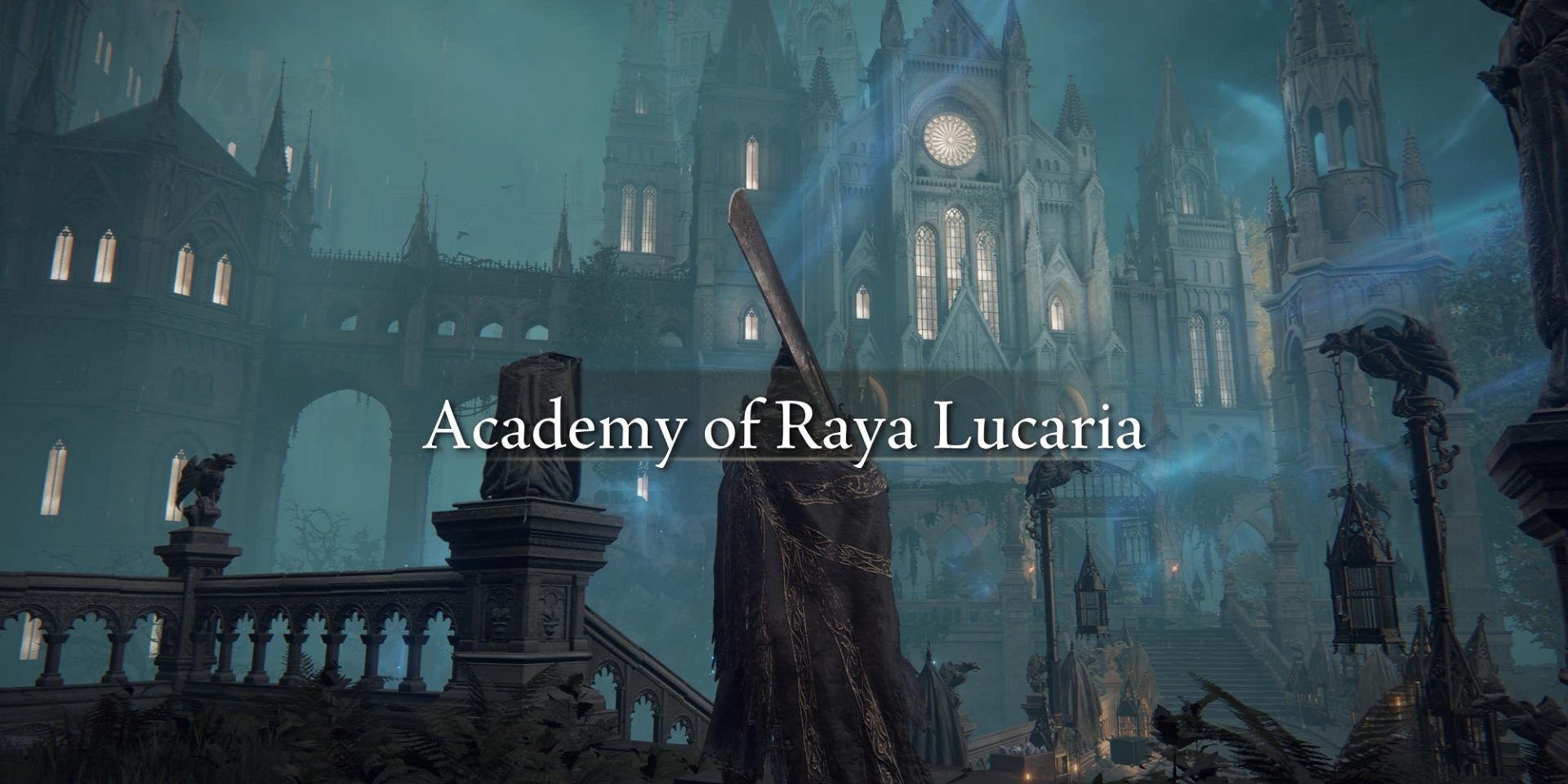 If this place doesn't give off some massive BloodBourne vibes, then nothing will! The gothic horror architecture of the Raya Lucaria Academy is truly impressive, and for a good reason. The Academy's colossal size means that players are going to be spending a whole lot of time here.
The Raya Lucaria Academy is also home to some of the most iconic enemies in the game – the Raya Lucaria Sorcerers. These starkly recognizable foes prove to be useful, though, as their armor is optimal for a good chunk of intelligence builds! Likewise, the Academy is also home to some weapons and talismans that you really don't want to miss out on.
8

Stormveil Castle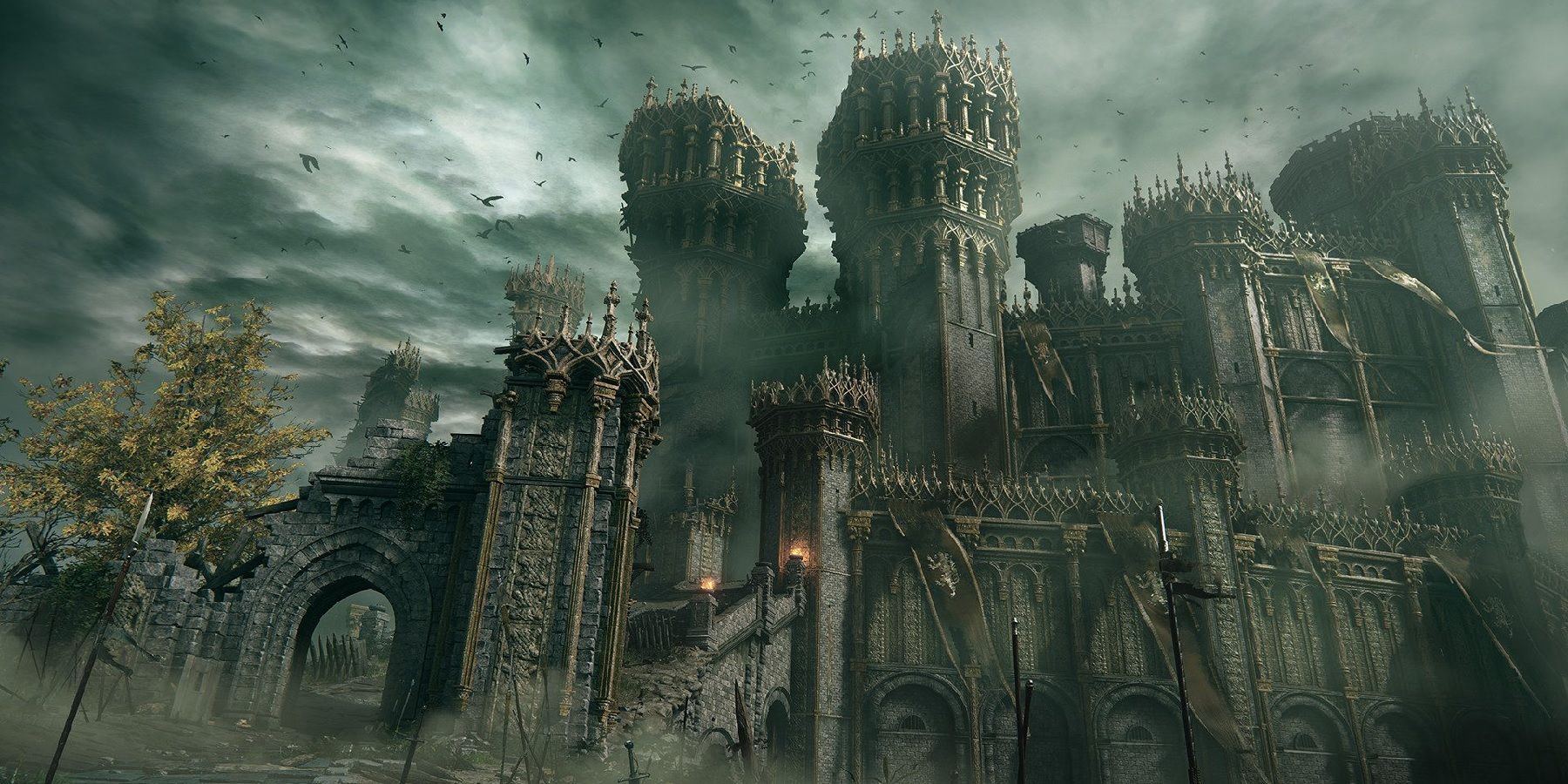 Stormveil is one of the first truly remarkable locations players will come across in a new playthrough. Seeing the gargantuan fortress loom in the distance acts as a great motivator for players to level up and acquire new gear. It is truly intimidating at first!
But It's not just the outside view because within the castle walls lies a work of art. Not only is Stormveil Castle an astonishing depiction of a fantasy kingdom, but it is also a fantastic piece of level design (Aside from the courtyard where painful deaths are horrifically abundant).
7

Crumbling Farum Azula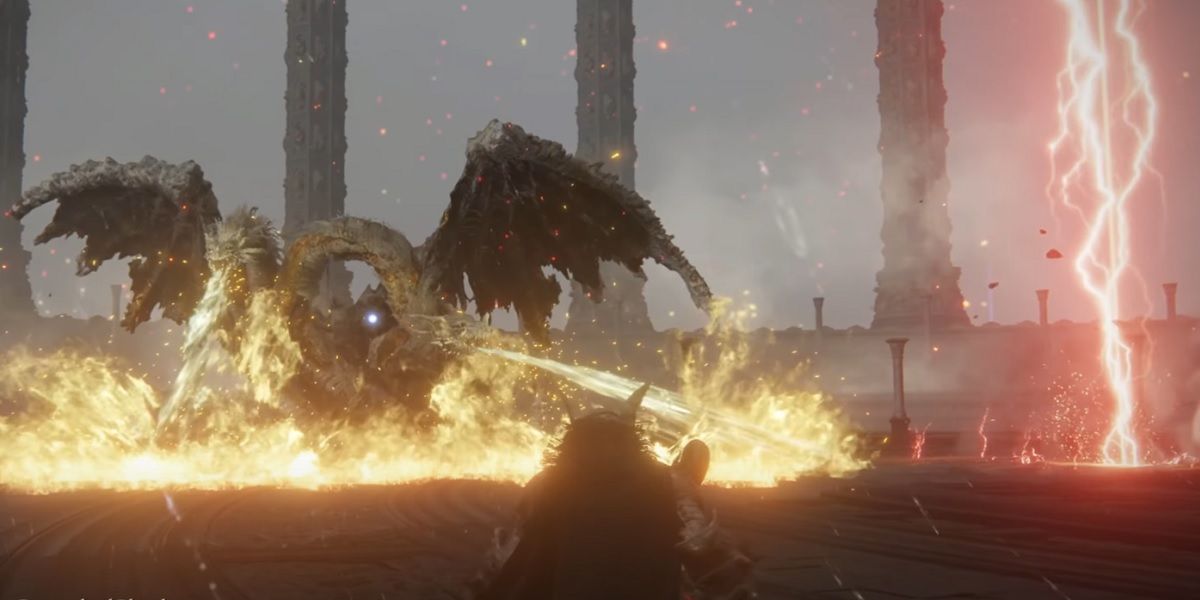 FromSoftware does it again – beautifully crafting an environment that is drastically different from anything that gamers have ever seen before. While not only technically impressive, Crumbling Farum Azula will make you wonder what mastermind was able to conjure up such an ingenious idea for a stage!
To get a particularly stunning view of the area, head over to the Four Belfries in Liurnia Of The Lakes. Use a Stonesword key on the lowest of the shrines and head through the portal! The other side offers a spectacular perspective of the area like nowhere else.
6

Grand Lift Of Dectus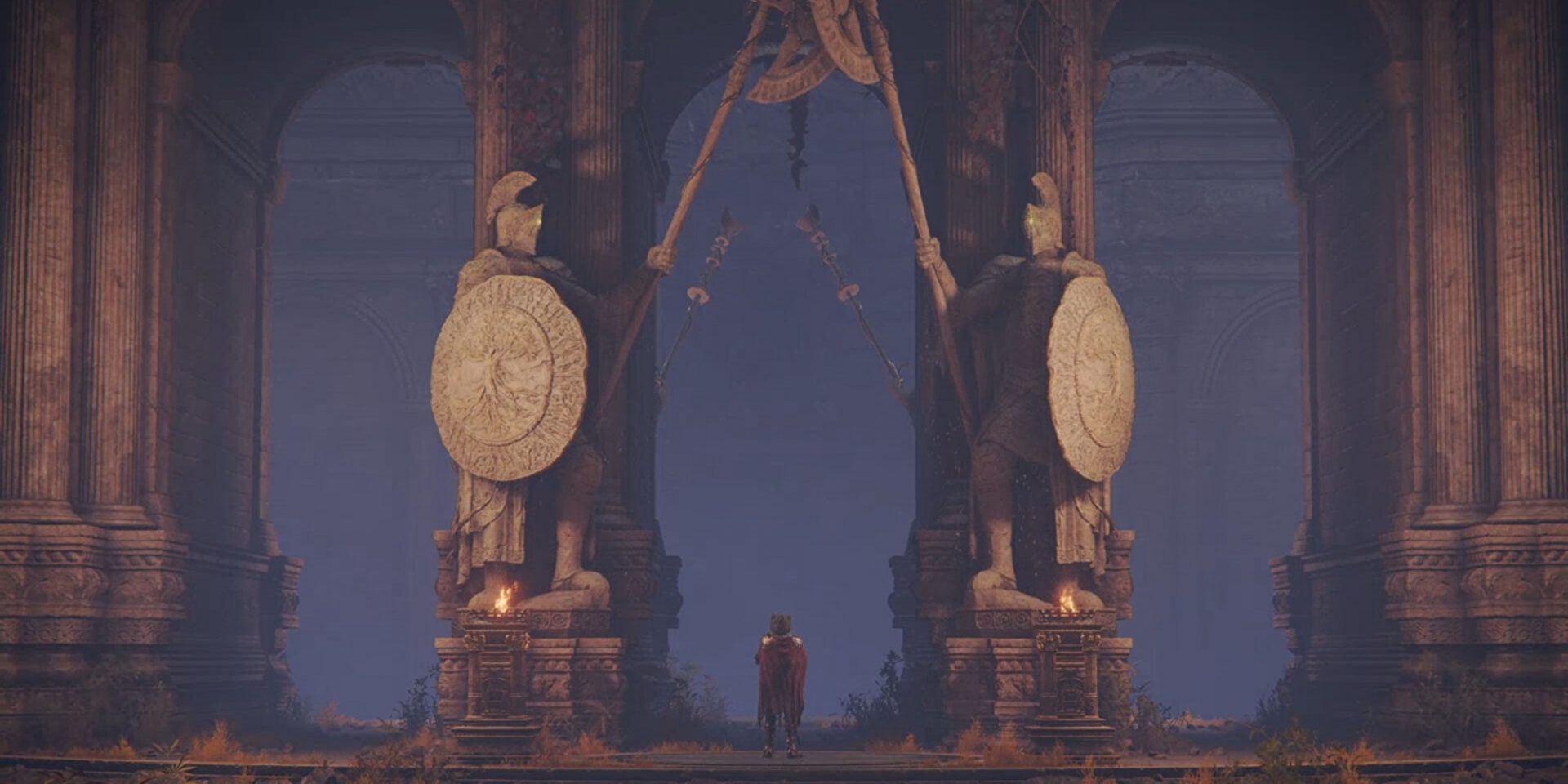 In comparison to many of the other entries on this list, the Grand Lift of Dectus falls behind in terms of the overall scale. Don't misunderstand because this massive contraption still takes up a massive portion of the cliff wall! It simply isn't quite as sprawling as other notable areas.
That being said, the Grand Lift Of Dectus is built from the ground up with deeply satisfying architecture, bearing a stark resemblance to many real-world locations! The glorious nature of the lift makes sense, given it is the only route of passage over the massive wall that splits the Lands Between in two.
5

Ainsel River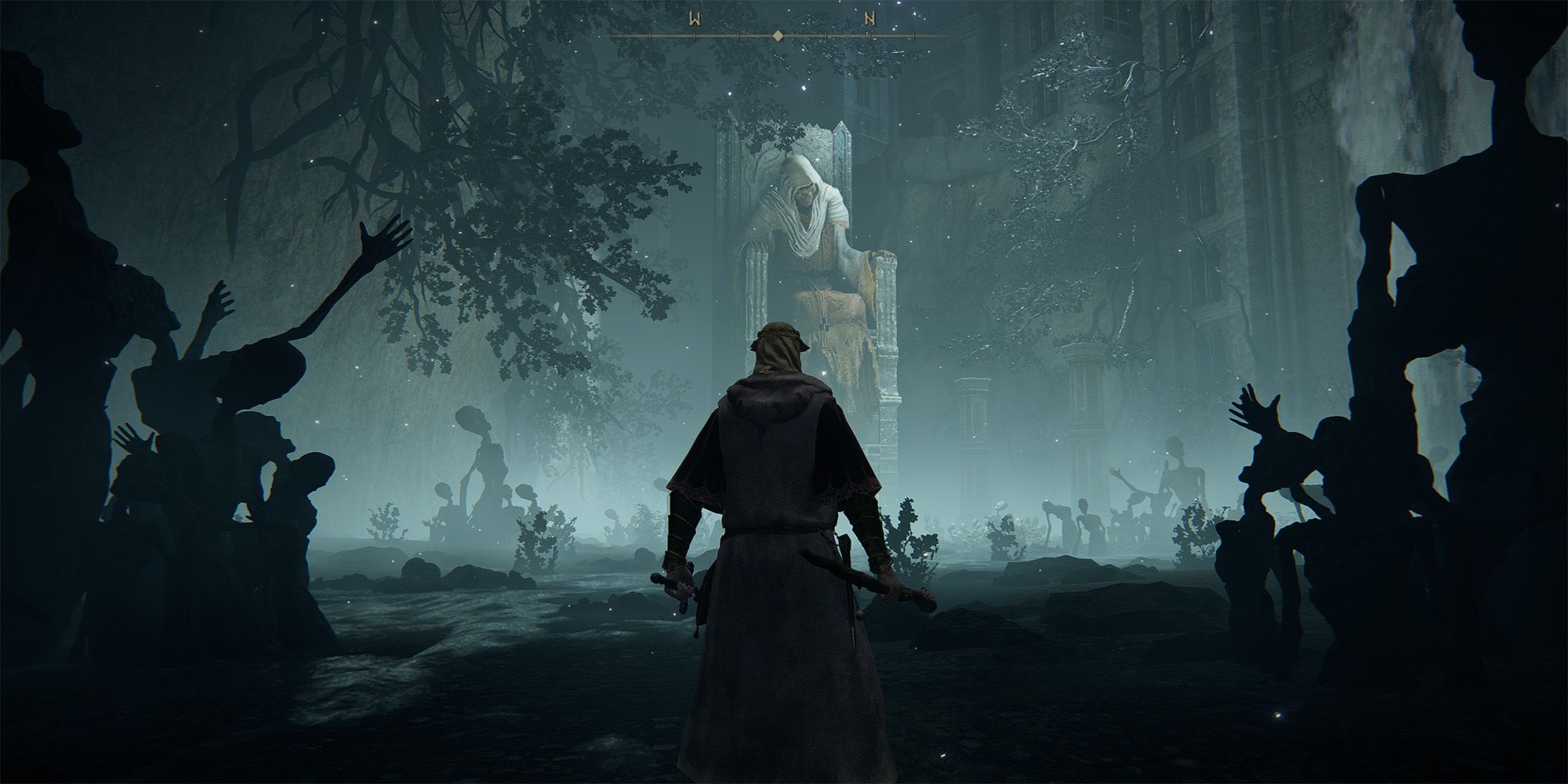 It is up for debate which of the two underground rivers is more impressive, but it is objectively true that both Sofria's River and Ainsel River are stunning in their own right. Ainsel River is generally a more late-game area, but still early on enough that it shouldn't prove to be too difficult for most players to navigate.
RELATED: Elden Ring: Every Crossbow Ranked
While the whole area is a pleasure to look at, it is the throne room that truly takes the cake. Dealing with a fairly tough boss while a titanic rotting corpse looms over you is rather intimidating, but it effortlessly makes for one of the coolest boss arenas in the entire game!
4

Mountaintops Of The Giants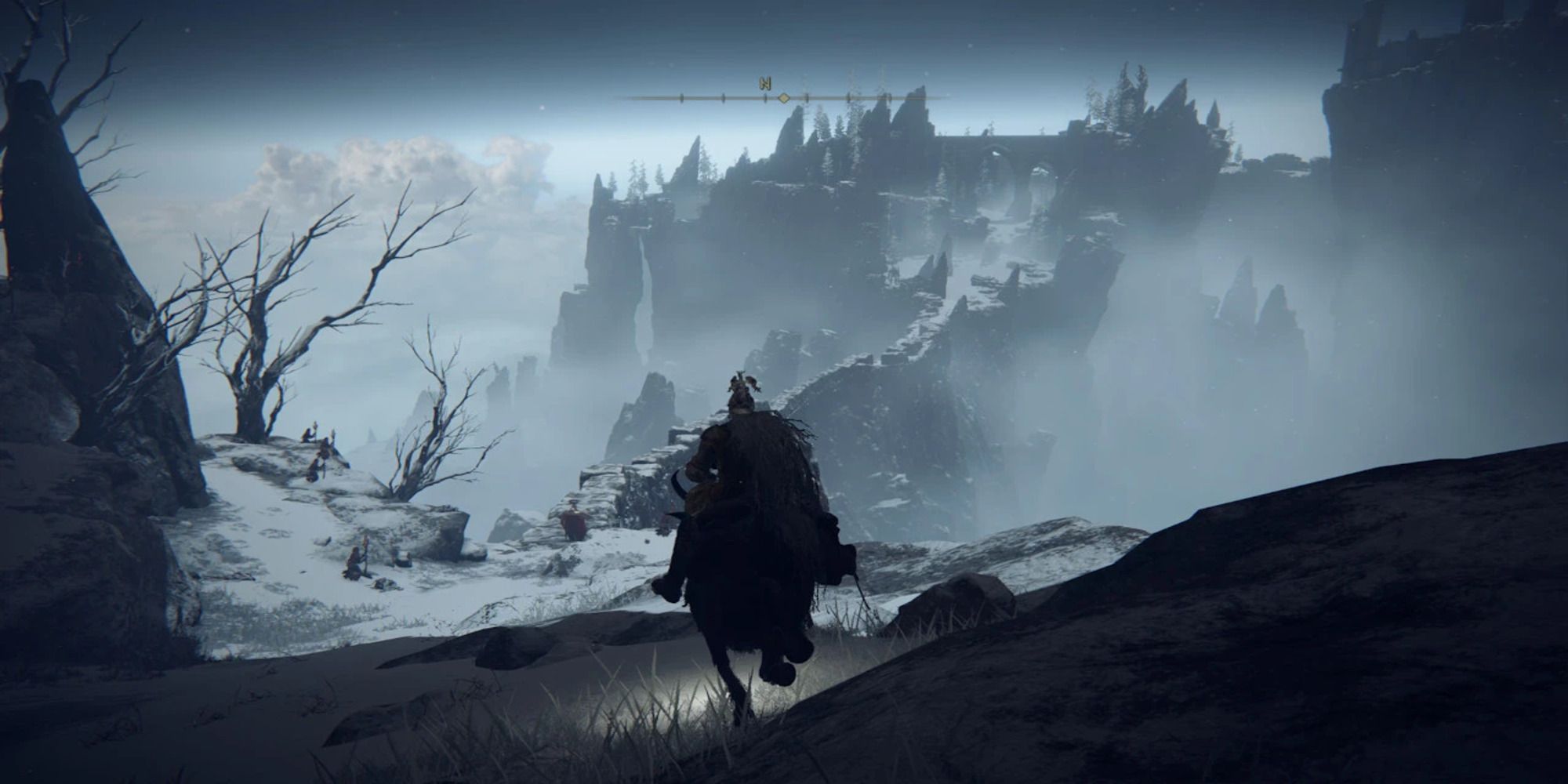 Mountaintops of the Giants is the final stretch of Elden Ring's open world before the final fight for lordship. While certainly not the most visually impressive area in the game, it marvelously sets the tone for what lies ahead for the player. Here, the game becomes linear, allowing you to fully take in the surrounding sights.
The area is reminiscent of the Dark Souls 3 Ashes of Ariandel DLC, plunging players into a melancholy, snowy landscape. Sure, we can all agree that the Fire Giant boss fight is rather atrocious, but that hardly makes a dent in the overall success that is the Mountaintops of the Giants.
3

Miquella's Haligtree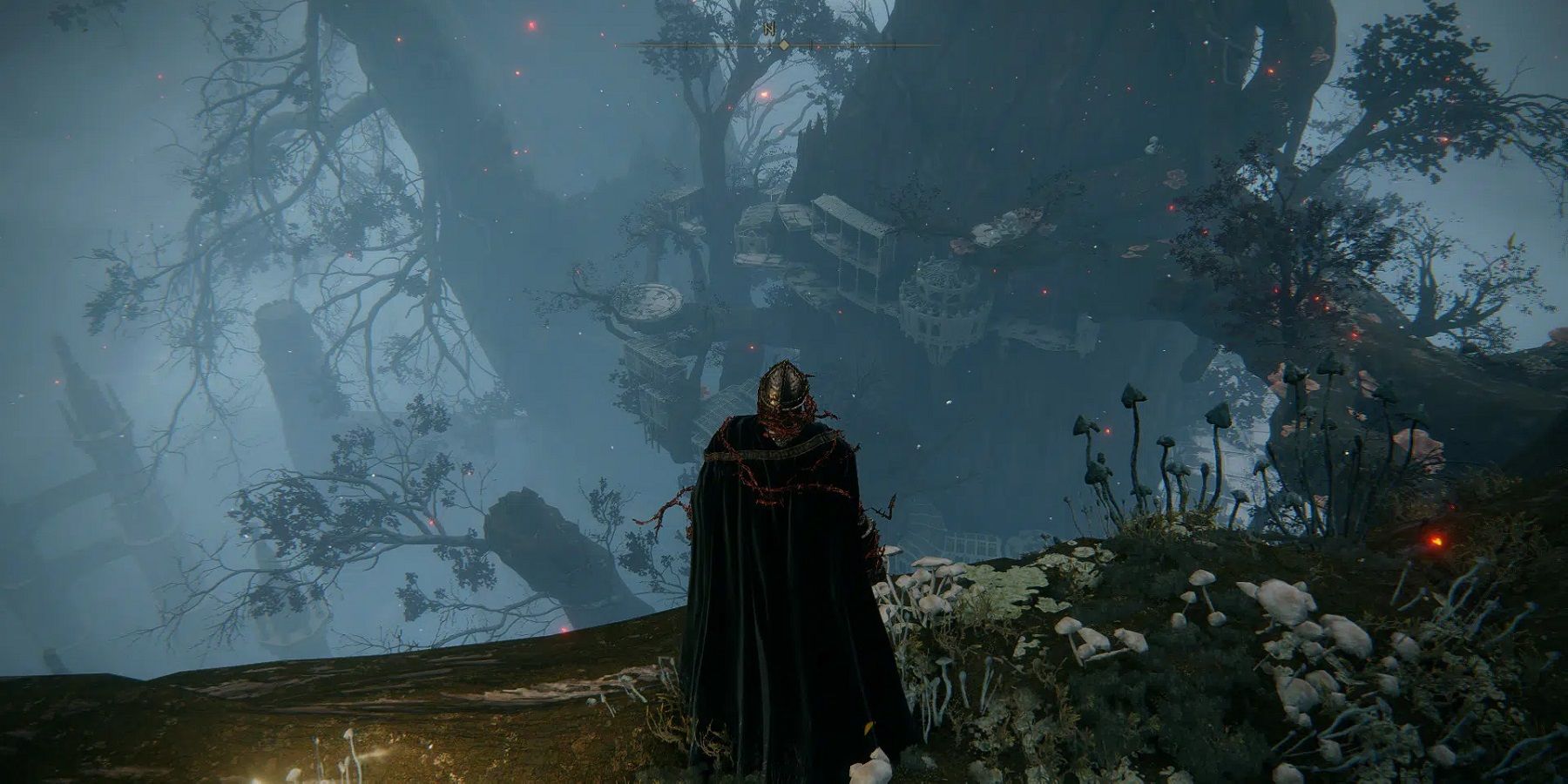 To be quite frank, Miquella's Haligtree feels much more like a legacy dungeon than an optional one. While it is not exactly easy to miss, it is a shame that players even have the option of skipping such a masterpiece! The verticality of Miquella's Haligtree will make your stomach twist, and it all culminates into what is arguably the most ruthless boss fight in the entire game.
Players should definitely take their sweet time at this dungeon because its aesthetic and vibe are different from anything else in Elden Ring! In fact, it feels like a reimagining of many of the original Dark Souls' areas, only built for a game where exploration is of the utmost importance.
2

Limgrave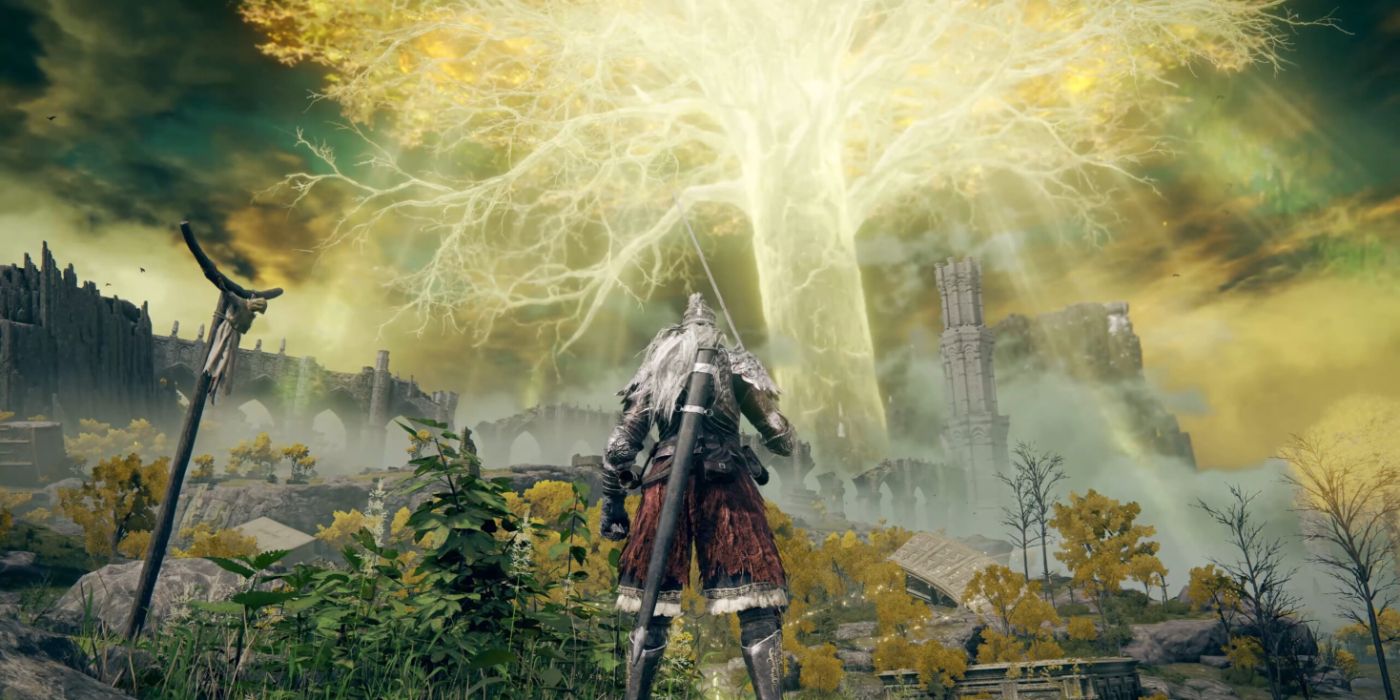 Limgrave is almost assuredly one of the greatest opening areas in video game history. We tend to take its immaculate design for granted simply because of how much time is spent here for the first several hours of the game! But let's be real – if Limgrave showed up at a later point in Elden Ring, it would certainly be a fan-favorite.
But not only is the environment wonderful, but Limgrave's accompanying soundtrack is utterly phenomenal, adding a dream-like quality to the world and emotions of the player. It is safe to say that Limgrave is single-handedly responsible for sucking in a whole slew of new and returning FromSoftware fans.
1

Leyndell, Royal Capital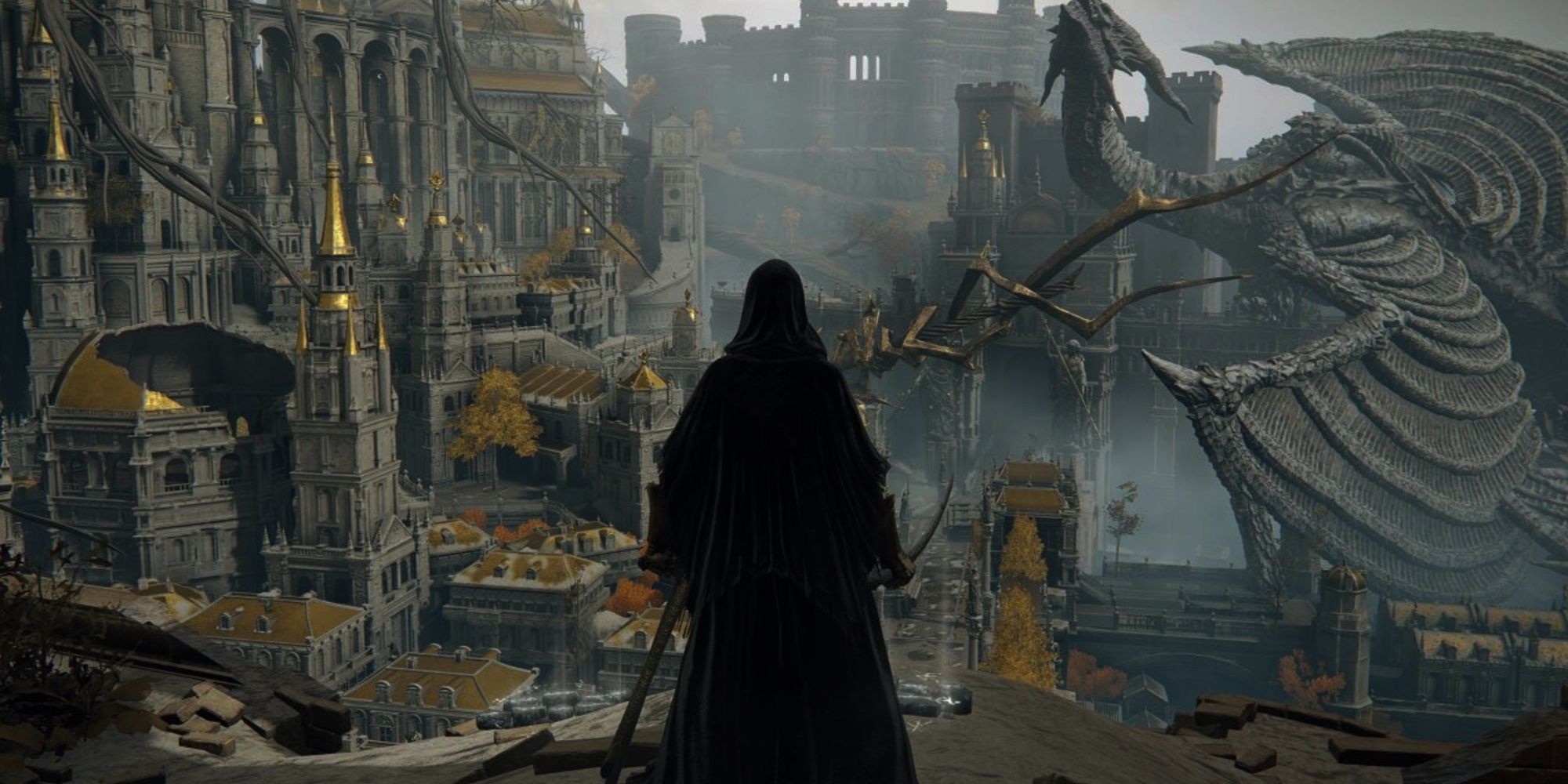 Leyndell, Royal Capital might be FromSoftware's most impressive city to date – and they certainly know a thing or two about building cities! The architecture is unlike anything players have ever seen – massive, ornate, and downright gorgeous! The Royal Capital certainly does its name justice.
The Royal Capital is also home to many of the most iconic boss fights and items in Elden Ring, meaning it is absolutely worth exploring. Don't be afraid to sink some real time into here because you will almost certainly get lost in its size! There is a very strong case to be made that Leyndell, Royal Capital, is the most stunning area that From Software has ever created.
NEXT: Elden Ring: Best Intelligence Scaling Weapons
Denial of responsibility!
Gamers Greade is an automatic aggregator of the all world's media. In each content, the hyperlink to the primary source is specified. All trademarks belong to their rightful owners, all materials to their authors. If you are the owner of the content and do not want us to publish your materials, please contact us by email –
[email protected]
. The content will be deleted within 24 hours.