Editor's Note: The following contains spoilers from Season 3 of The Mandalorian.
The Mandalorian has recently come back for its third season, and now more than ever, it seems as though the show is pushing for serialized stories that are connected episode to episode. If the filmmakers behind the scenes decided to take this approach full-on, the show will end up very different from the way that it began. The first season of The Mandalorian, and even a lot of Season 2, told simple stories following the titular Mandalorian, Din Djarin (Pedro Pascal), and Grogu making their way through the galaxy and encountering new friends and foes with each episode. Now, the stories involve deeper cuts of the Star Wars canon, delving hard into the Mandalorian mythology, bringing in franchise characters like Luke Skywalker (Mark Hamill) and Ahsoka Tano (Rosario Dawson), and giving the series story arcs that stretch out over multiple episodes. Is this a good thing though? Should The Mandalorian become more complex, or should it stay episodic?
RELATED: 'The Mandalorian' Season 3 Makes Grogu Feel More Like a Meme Than a Character
Is 'The Mandalorian' Becoming Serialized?
If the team behind The Mandalorian does decide to take the series into new territory and take on a long-form narrative, this could be a good thing. The world of Star Wars is vast, so rich and full of endless avenues and potential storylines to follow. Perhaps by being an episodic show, The Mandalorian would almost sell the world and franchise that it inhabits short. Season 2 is where we first saw what this series is seriously capable of. This is where it became clear that being a TV show wouldn't hold this show back — the narrative possibilities were still endless for Star Wars on the small screen. You're telling us that Luke Skywalker can show up and interact with these characters? Classic Luke, at that?
But somehow, Luke's appearance just didn't feel right. The Mandalorian was conceived with the idea of telling fresh, small-scale Star Wars stories that would start from the ground up every week. That's what made it great in the first place!
It's obvious that Star Wars is a huge universe for creative minds to play in — it always was… until The Mandalorian came along. Remember how refreshing it was to see the tiny corners of this world up close and personal? This world that had mostly tracked the stories of massive battles, high-up governmental figures, and most importantly, a specific family's destiny to defeat the ultimate evils of the galaxy? Everything Star Wars-related has always been big — and then The Mandalorian came along and veered audiences into the blue-collar parts of the universe. Each episode introduced somebody new, and their title hardly ever took on any sort of greater galactic importance. Sure, familiar shades of the Star Wars universe reared their heads with your occasional stormtrooper or various alien species appearing, but there never were any classic characters that connected The Mandalorian to any larger narrative… until Season 2.
The Heavy Filoni-ization of 'The Mandalorian'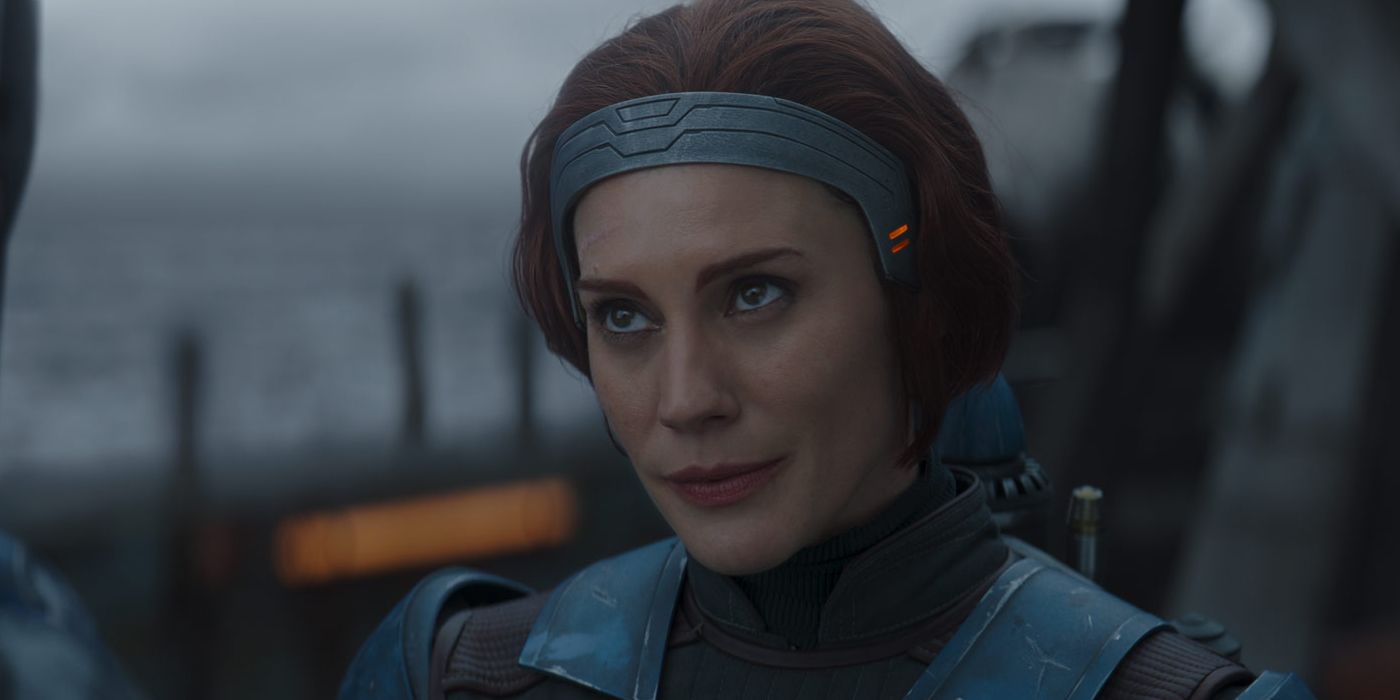 With Season 2, now Lucasfilm vet Dave Filoni seemed to make it his mission to bring The Clone Wars and Star Wars: Rebels, two animated shows that he was heavily involved in, to life. Here, characters from Filoni's projects like Ahsoka Tano (who is also getting her own show, by the way) and Bo Katan (Katee Sackhoff) were brought into the mix to go on adventures with Din and Grogu. If you're a fan of these shows, then that's probably very exciting, but if you're like the majority of audiences and you haven't sat through the numerous seasons of Clone Wars or Rebels, you probably don't feel too strongly about these characters being introduced into this show. You most likely don't feel the importance of it, because you have no attachment to these characters.
If you want to be in on everything happening in every episode of The Mandalorian and know the backstory of every character that Filoni brings into live action, that means you have to go back and watch all the way through a couple of animated shows. At the very least, you'll have to do your research by digging up Wikipedia articles on who someone like Ahsoka is and why it matters that she's showing up. It sounds like our once-simple Star Wars show is giving us homework. Is that what we really want?
'The Mandalorian' Is Giving Us Homework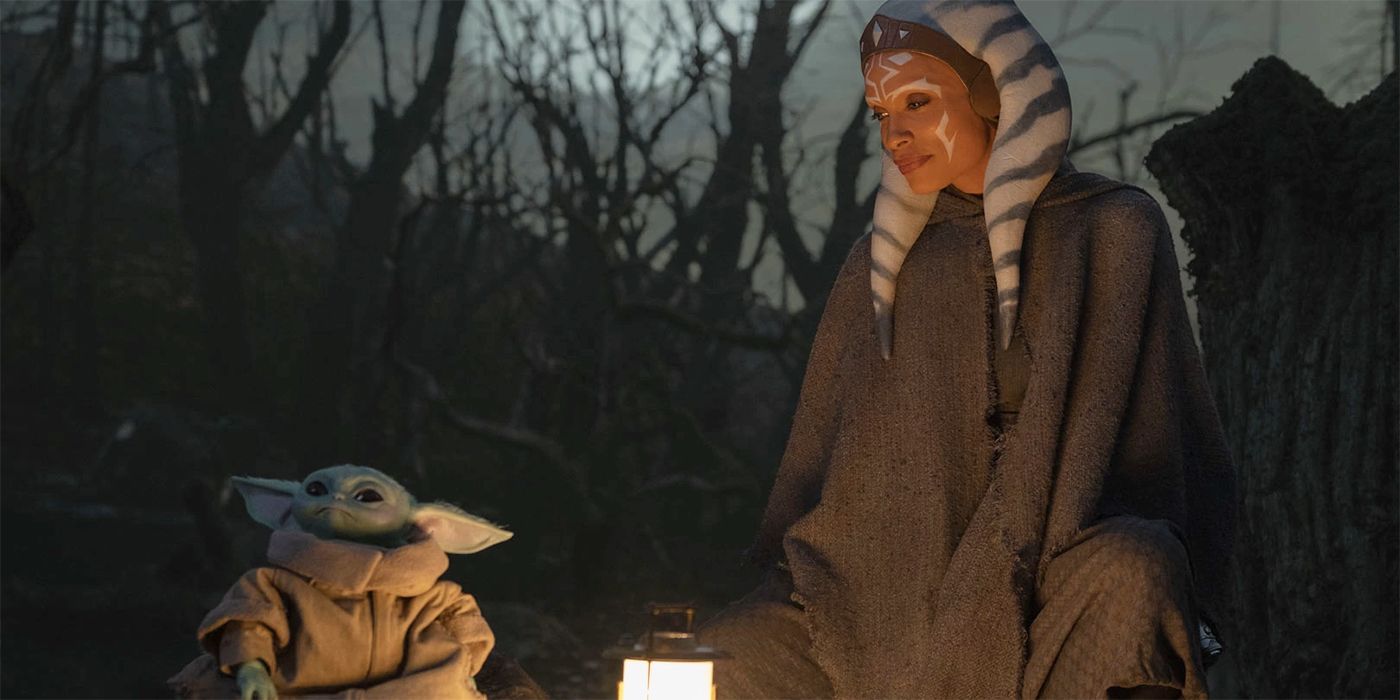 With bringing franchise characters into The Mandalorian, Filoni and series showrunner Jon Favreau began to give their show multiple episode story arcs. Well-known characters being brought into the mix means more weight to the stories, stories that can't be told in a short 30-minutes. With Season 2, The Mandalorian was no longer about helping farmers out or running from galactic crime syndicates, with the second half of the season evolving into one big, sprawling story. Each episode became closely connected and picked up directly where the last left off. This obviously could lead to greater character growth for the main characters, but it also cuts away from the show's original charm. Had Season 2 been a bit of a one-off in which Filoni and Favreau brought in some legacy characters and stretched storylines across multiple episodes, that'd be one thing. The second half of The Book of Boba Fett essentially turned into Mandalorian Season 2.5, so now if you really want to be in on everything Din and Grogu, you have to go watch other shows as well. As for The Mandalorian itself, Season 3 has really only been telling one story across two episodes so far, so it seems as though its old narrative approaches may be a thing of the past.
There Are Barely Any Small Scale Stories in 'Star Wars'
There are nine Skywalker saga Star Wars films, two live-action spinoffs, an animated film, multiple shows, an endless number of books, tons of video games, and so much more that almost all revolve around large-scale threats. The Empire is taking over the galaxy, the balance of the Force is being disrupted, a group of rebels has to go steal the plans for the Death Star, so on and so on — it's easy to know the kind of story you're getting when you're throwing on anything Star Wars. Then there's Season 1 of The Mandalorian, where you can take a quick trip into a galaxy far, far away for a peek into the lives of characters that, in any other Star Wars story, would be background characters. You get into some trouble with Din and Grogu, solve the conflict in a fast-paced 30 to 40 minutes, then move on to the next thing a week later. It was an easy, fun, comfort watch.
Not every movie or TV show in the franchise needs to feel like it will forever redefine the Star Wars mythos or shake the foundation of the galaxy forever. Hopefully, the day comes again when the stakes of a Mandalorian episode revolve around something like retrieving an egg for a couple of Jawas or saving some farmers from enemies raiding their village. The galaxy doesn't have to be at stake in every movie and TV show — let's go back to the simpler times of taking little Star Wars escapades in The Mandalorian!
The Mandalorian is streaming on Disney Plus with new episodes releasing every Wednesday.
Read More About 'The Mandalorian'
Denial of responsibility!
Gamers Greade is an automatic aggregator of the all world's media. In each content, the hyperlink to the primary source is specified. All trademarks belong to their rightful owners, all materials to their authors. If you are the owner of the content and do not want us to publish your materials, please contact us by email –
[email protected]
. The content will be deleted within 24 hours.