To say 2023 has been rough for live service gaming would be the understatement. Apex Legends Mobile, Rumbleverse, Knockout City, CrossfireX, and more have gone the way of the dodo and shut down. These closures are undoubtedly bad for those playing and working on these games, but nobody can say that this is a surprise.
The live service racket has always been walking a tightrope over calamity, with new titles competing in an increasingly oversaturated market wherein every game is trying to keep players coming back every day for years to come — not to mention how demanding running such an enterprise can be.
One game that hasn't shut down, yet is by no means exempt from the year's warpath, is the Smash Bros-style brawler MultiVersus. I remember the game causing some buzz in July of last year; the Warner Bros. themed fighter that has Bugs Bunny throw down against Arya Stark certainly looked appealing.
The game has seen a good couple additions to its roster already, as well as winning numerous awards — it was all looking like MultiVersus was going in a good direction. However, 2023 has been rocky for the game, continuing the trend of its playerbase repeatedly shrinking. MultiVersus peaked with 153,044 concurrent players in July 2022 and has only gone in a tailspin since. Just how bad is the data for MultiVersus, and how did this happen to a game that showed such promise?
To answer the first question, the data is pretty bad for MultiVersus, at least on PC. Below is a diagram from SteamDB that demonstrates over a 99% drop in the game's playerbase.
Now this might just be Steam, but such a heavy fall on one of the game's core platforms is quite drastic. Remember, the game came out in July and has only seen a drop in retention since July. The game is also on Xbox and Playstation platforms and we can't necessarily infer that Steam is indicative of the game's performance on those other platforms, and console players do tend to stick around a bit longer with titles they're invested in, but PC gaming is a massive part of the current ecosystem. It's also fair to presume that other platforms are at least feeling the impact of this decline on PC.
The game has also seen a couple incidents that, whilst not on the level of incompetence cavalcades such as Fallout 76, are worth noting. The game's second season of content was extended to March 31st — heightening fan dismay with the game's content drought. This has been followed with Morty getting banned from the game's ranked mode because of an exploit (according to Dot Esports). This is undoubtedly the right decision, but it not only points to the game's unpolished aspects — something to keep in mind for later — but the fact that one of the few additions to the game during a content drought is being removed isn't exactly good for the brand.
So MultiVersus isn't dead — but it's nowhere near its gangbusters success last year. What could be causing this decline? Quite a few.
RELATED: Most Beginner-Friendly Fighting Games, Ranked
Starting from a conceptual standpoint, MultiVersus undeniably bases much of its marketing on the game's collection of IPs, leading to the zaniness of Superman getting pummeled by Jake the Dog and other such crossover matchups. This isn't bad conceptually, but it's got a couple problems.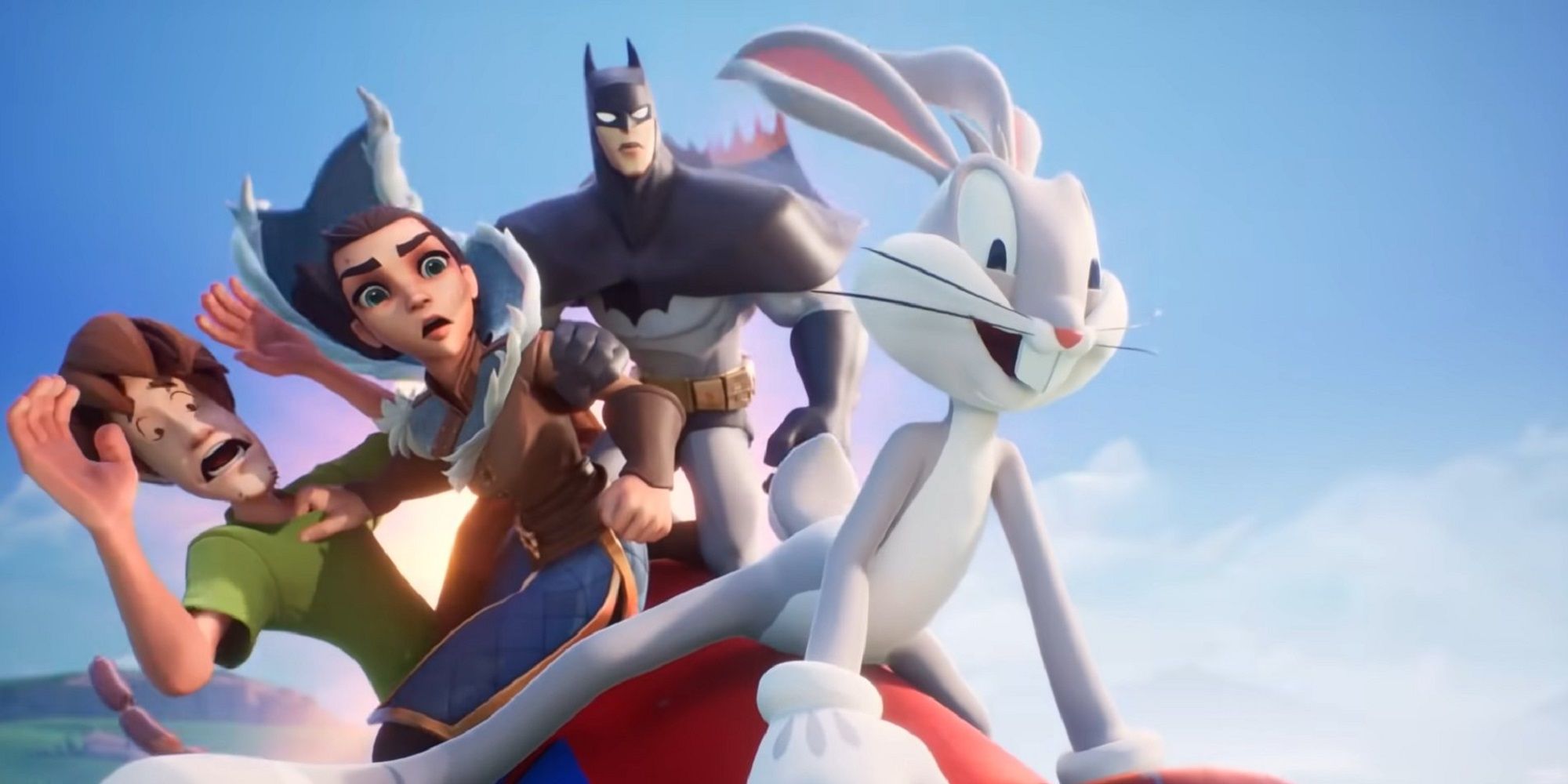 Firstly, and this might just be me, but 'Warner Bros.' doesn't have quite the cohesive cultural cache like some companies. Sure, Smash Bros. has characters from wildly different genres of gaming — but they're all game characters. If the game was themed around Cartoon Network characters, who make up most of the roster, it'd make more sense. However, DC Superheroes, Game of Thrones, Gremlins, and more being thrown in muddle who the target audience is.
As for the game itself, the live service route isn't doing MutliVersus any favors. That's not just because I'm highly skeptical of the concept but because the market is incredibly saturated. The reason so many live service games are dying this year is, to some degree, because the model requires users committing a huge amount of time to them. The main monetization vehicle of these games is the Battle Pass, which incentivizes players to stick around and play through constant FOMO-generating storefront changes. Live services are all about keeping players around — but because we all have lives to attend to it's unlikely that anyone can commit to more than one or two at a time.
Furthermore, MultiVersus has minimal singleplayer offerings as opposed to SSBU's robust solo campaign — offerings that remain in testing, no less, despite the game having microtransactions. There's certainly some appeal to having features be available for the community to test, but it does ring symptomatic of how many of these live service titles release unfinished, with mixed priorities.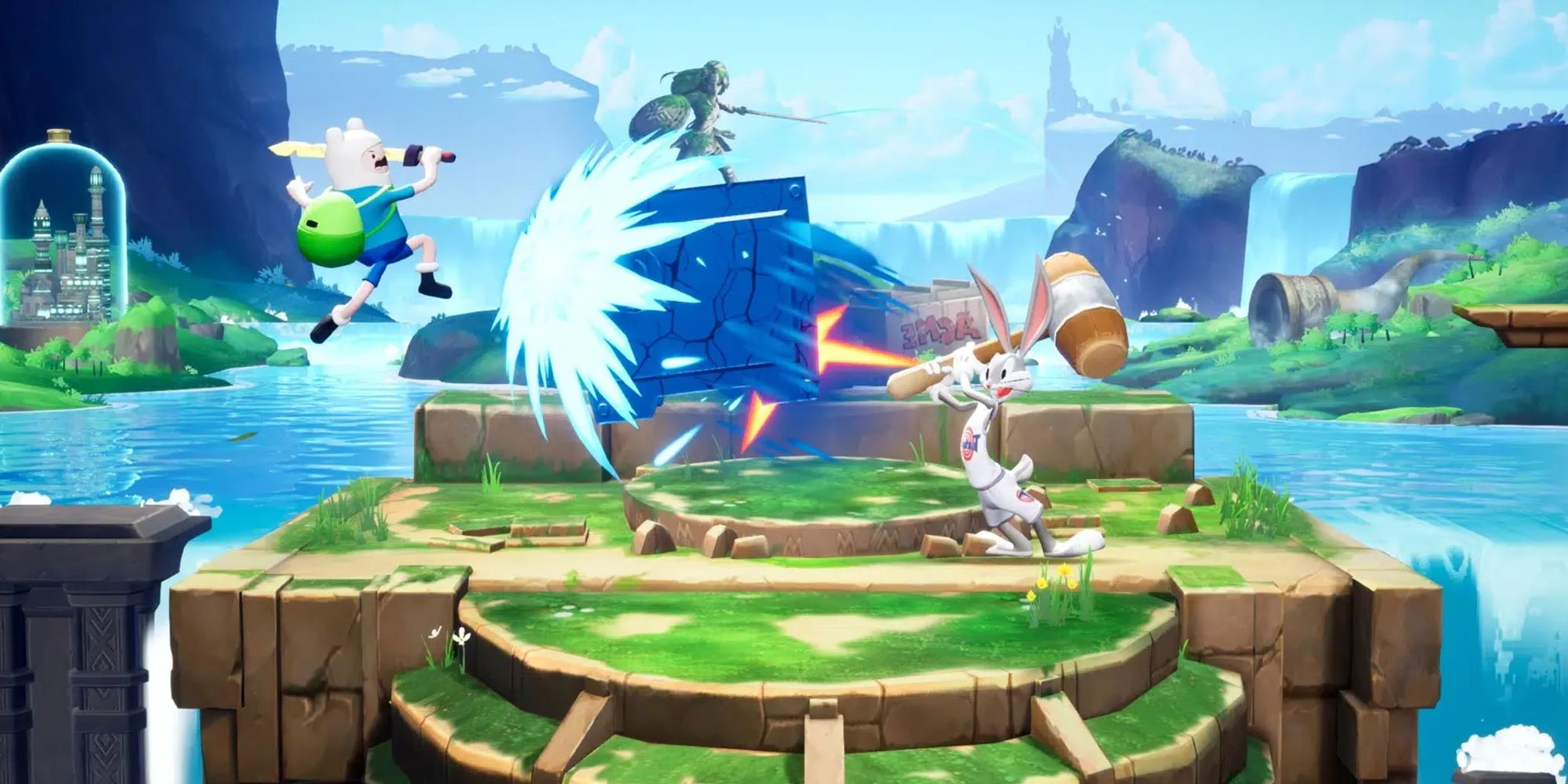 As I said, MultiVersus isn't dead yet. It recently released a big patch, the roster continues to see updates, and figures for platforms other than Steam are still up in the air. It's entirely possible that a live service such as this can bounce back — but, in regard to the initial question, MultiVersus is certainly in a downward spiral. It may not die, but it is dying to some extent.
The game faces multiple oversaturated markets, not only in live service gaming but in terms of media crossovers. I'm no industry bigwig, but I reckon that the game would've been better off going a similar route as Smash Bros. rather than going for that live service gold, a market that requires high risks going in and an ongoing strain on a game's developers as content is demanded consistently — all whilst the time commitment asked of players goes unseen as established titles snap up a new entry's audience. Time will tell if MultiVersus' winter is coming, or if the dark knight of Smash clones will rise above the turmoil.
NEXT: Multiversus: How To Play Rick Sanchez
Denial of responsibility!
Gamers Greade is an automatic aggregator of the all world's media. In each content, the hyperlink to the primary source is specified. All trademarks belong to their rightful owners, all materials to their authors. If you are the owner of the content and do not want us to publish your materials, please contact us by email –
[email protected]
. The content will be deleted within 24 hours.