In 2008, at the tender age of 19, I played Dead Space for the first time. Well, I tried to play Dead Space for the first time. I turned off my lights, put on my headphones, and set out with my plasma-cutter in-hand. I was ready to take on anything the game could throw at me.
Well, until a seemingly dead body jump-scared me so hard that I knocked over my drink, startled my cat, and scrambled to put the lights back on. So, yeah, that happened. I made another attempt at playing with the lights on, but every step was filled with dread. I was moving at a crawl. After a few more scares, I bailed. Dead Space would forever be labeled not for me.
As the years went on, I became friends with someone who loves the horror genre. The only catch is that she, like me, is also big chicken disguised as a human. One day, she suggested we play these scary titles together. We could pass the controller back and forth if we got too jumpy.
RELATED: Freebie Spotlight – The Evil Within 2 Has The Horniest Boss In Gaming
Our strategy worked. We explored every inch of The Evil Within 2's open-world. We took on every zombie in the Resident Evil 2 Remake. We saved as many teenagers as we could in Until Dawn. An entire genre of thrilling delights unfolded before our eager eyes. Instead of feeling dread, jump scares became pleasant surprises. It became fun to be scared.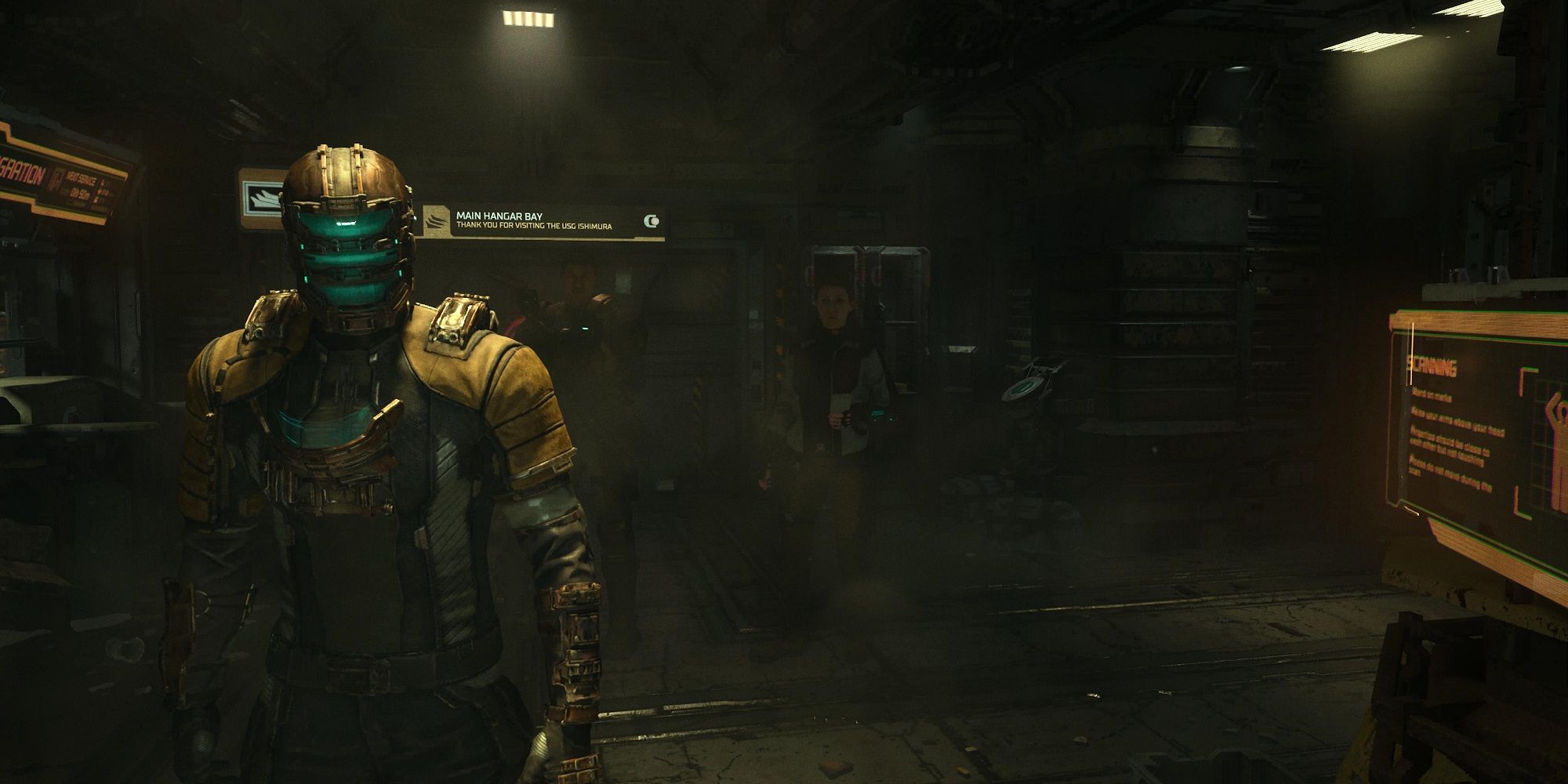 When the remake for Dead Space was announced, I was immediately filled with excitement. This would be my moment. I would finally get my rematch with a horror classic. We would meet on the next-gen battlefield and I would be victorious. I'm a different person than I was in 2008.
Y'all, this game is scary. Have I knocked over a drink and traumatized my cat? No. But I've had to pause plenty of times to take a few deep breaths before diving back in. I'm playing with headphones on and the sound design constantly sends chills down my spine. When things get tense, you can hear the protagonist's heart pounding along with your own.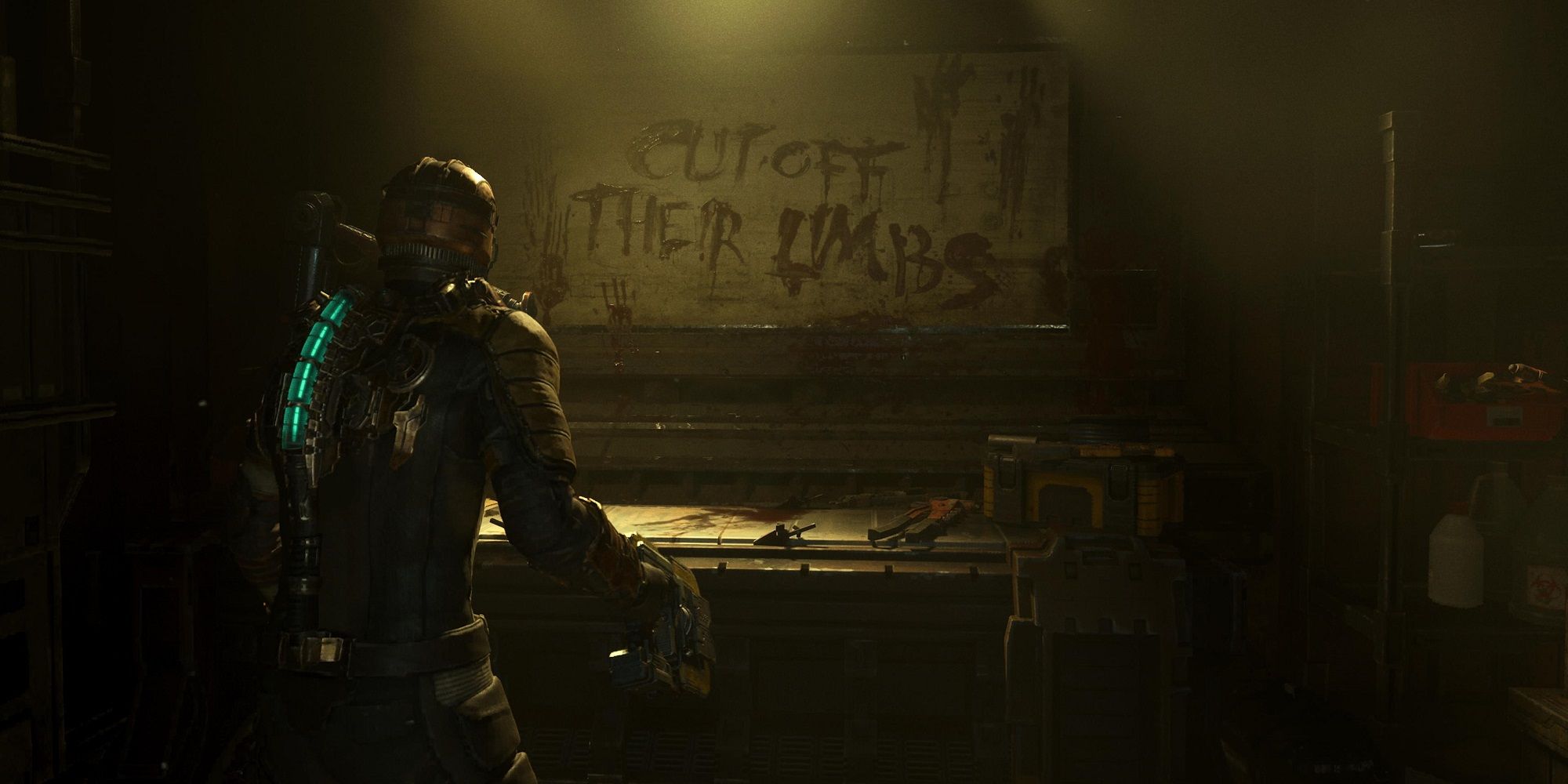 The game is at its best when it asks you to make an uncomfortable choice. During one mission, my objective was to reroute the power in the room. In order to do this, I had to shut off life support or the lights. What a choice! Do I race against the clock as my oxygen supply dwindles, or do I face every Necromorph in the room with nothing but a flashlight to guide me? The choice was so dastardly I couldn't help but smile. I turned off the lights.
Somehow, the Necromorphs are even scarier than I remember. These things just don't stop coming for you. Take an arm off, and they'll leap at you. Take a leg off, and they'll crawl toward you. The game asks you to dismantle these nightmares piece by piece as you try not to get backed into a corner. But you don't have unlimited ammunition, so you need to be steady, if not calm. You have to make every, single, shot, count.
At one point I entered a hallway only to be grabbed and dragged by an enormous tentacle. I was frantic! What do I shoot? Where do I shoot? I must've swapped guns three times before the death scene rolled. Try again. The second time I wasn't caught off guard, but I was still fumbling to get the right gun and take my shots. Even when you know what's coming, this game does a great job of keeping the tension high.
More than once, a body I thought was dead sprang up and startled me so hard that I couldn't help but pause the game and chuckle at myself. It's just like when I played for the first time those many years ago. I'll think they really got me there, but unlike 2008 me, 2023 my enjoys those moments. It's fun to get scared. And let me assure you that 2023 Dead Space brings the fun!
NEXT: Dead Space Remake Review – An Open Return To The USG Ishimura
Denial of responsibility!
Gamers Greade is an automatic aggregator of the all world's media. In each content, the hyperlink to the primary source is specified. All trademarks belong to their rightful owners, all materials to their authors. If you are the owner of the content and do not want us to publish your materials, please contact us by email –
[email protected]
. The content will be deleted within 24 hours.