Above all, video games are supposed to be fun. They are supposed to be relaxing and amusing experiences that allow gamers, regardless of their age, to just have a good time. That's what LEGO titles are all about. It doesn't matter whether their main focus is putting a silly spin on some classic franchises or allowing gamers to build to their heart's content, LEGO games consistently deliver on their promise.
RELATED: Lego Star Wars: How To Turn On Mumble Mode
However, they weren't always as in-depth and content-rich as the releases that hit the shelves today. The first LEGO games were somewhat basic and got to the heart of what LEGO embodies, but that doesn't make them any less worthy of praise. It even worked in their favor. Here are some of the best LEGO titles to have been released so far.
10

LEGO Indiana Jones: The Original Adventures

Indiana Jones triumphed by injecting humor and levity into some of cinema's most nostalgic and action-packed adventures. The gameplay was fairy basic compared with LEGO games today, but the clever wit used during its cutscenes made LEGO Indiana Jones a whip-cracking hit. It allowed players to run from giant boulders and avoid LEGO snakes just like Harrison Ford.

The college where Jones worked acted as a home base. This feature was lost in the sequel, but it still set up a hub world formula that future releases would follow for years. The games would become rather more refined as the franchise went on, but LEGO Indiana Jones: The Original Adventures is still fondly remembered and as playable as ever.
9

LEGO Harry Potter: Years 1-4
There's something magical about LEGO games to begin with. Plastic characters are able to somehow build complex objects using plastic bricks in a matter of seconds. So it makes perfect sense to incorporate the magic of Harry Potter in this world, with its wide range of spells utilized in several puzzle-solving mechanics.
Of course, Harry Potter wasn't the first franchise to get the LEGO treatment. Tons of movie series came before it, especially (arguably) more iconic and historic ones like Star Wars. However, LEGO games work best when there is already a string of sequels in place. In this regard, the Harry Potter films were pretty much locked and loaded, just waiting for their turn in the LEGO world. The streamlined story from the early films meant that LEGO Harry Potter: Years 1-4 was a rather more digestible experience than its follow-up. The wonder of seeing that painstakingly recreated LEGO Hogwarts, too, matches the vibe of the early movies perfectly.
8

LEGO Pirates of the Caribbean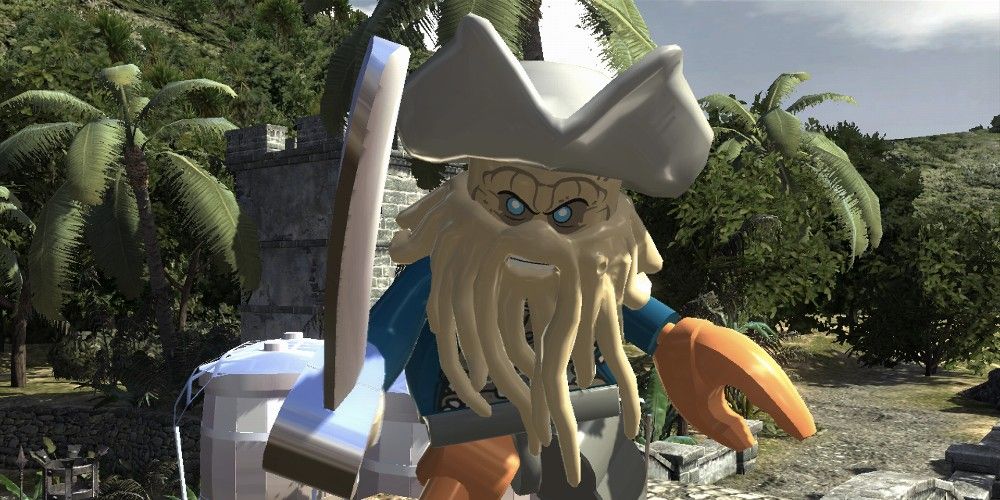 One of the best things about LEGO games, specifically the movie adaptations, is that they are able to take mature, violent, and often dark content and soften it for a younger audience. By all accounts, the Pirates of the Caribbean films can be quite gruesome with grotesque, haunted characters and violent action sequences. Yet the LEGO adaptations of these films make the most horrific parts of pirate life fun, even taking the undead pirates onto the ocean floor.
In fact, the LEGO version of Davy Jones might just be the most adorably hideous villain in franchise history. It's this wide range of characters that makes up for the smaller brand name the franchise has in comparison to something like the might of Marvel or Star Wars. The swashbuckling-by-necessity gameplay is a little less varied than other entries, however.
7

LEGO DC Super-Villains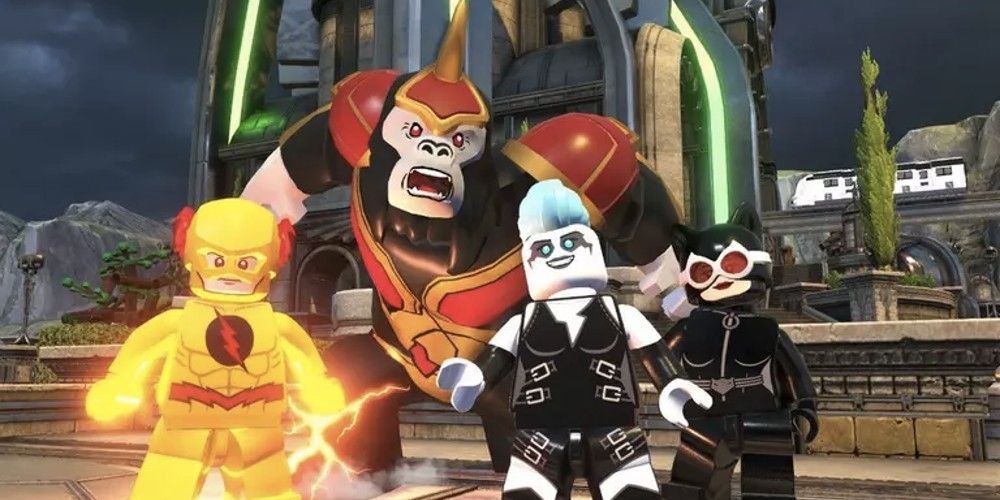 After so many installments focused on the heroes, it was a breath of fresh air to have a game all about DC's villains. The concept was simple and pretty much taken right from the comics: a group of evil Justice League members from another universe pose as heroes, and it's up to the villains to stop them.
RELATED: Best DC Superhero Games, Ranked
By the time this game was released in 2018, LEGO games had worked out a lot of their kinks and created an even smoother and more enjoyable experience. LEGO DC Super-Villains showcases familiar characters in fun settings, which is what the entire franchise is all about. Unfortunately, limiting the game to just villains prevents it from ranking higher, and it didn't reinvent the LEGO wheel.
6

LEGO Marvel's Avengers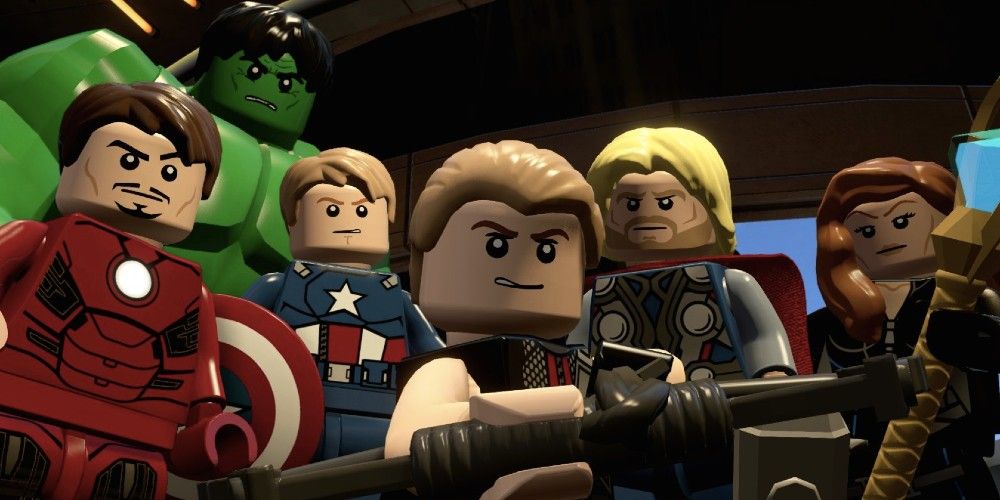 While there's another LEGO game dedicated to the franchise's version of Marvel characters, The Avengers focuses on the Marvel Cinematic Universe version of the characters. It basically gives them the same treatment that's seen in other popular movie franchises that have gotten the LEGO treatment.
Robert Downey Jr's ever-formidable Iron Man and Chris Hemsworth's Thor get their own LEGO figures, while reenacting some of the most iconic scenes from the first Avengers film and Avengers: Age of Ultron. It's so good that it's surprising DC films haven't gotten a similar title. The action is a little simple, though, so it doesn't top LEGO's own version of the characters.
5

LEGO Worlds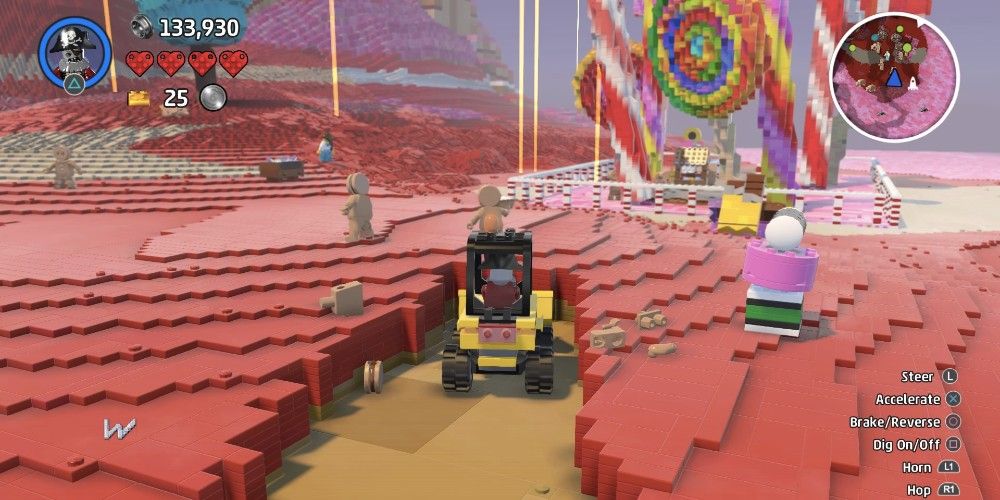 It's obvious that LEGO is all about building. However, a lot of the games (especially those based on movies), don't feature too many building mechanics. Perhaps Minecraft dominates the video game industry when it comes to creation. However, LEGO Worlds challenges that notion in its own right. It's a fun game that allows players to craft their own LEGO fantasies using different characters and models across an assortment of planets.
It might not have the range or nigh-unlimited potential of Minecraft (with its incredibly popular servers), but it's still a worthy entry in the LEGO gaming space.
4

LEGO Batman: The Videogame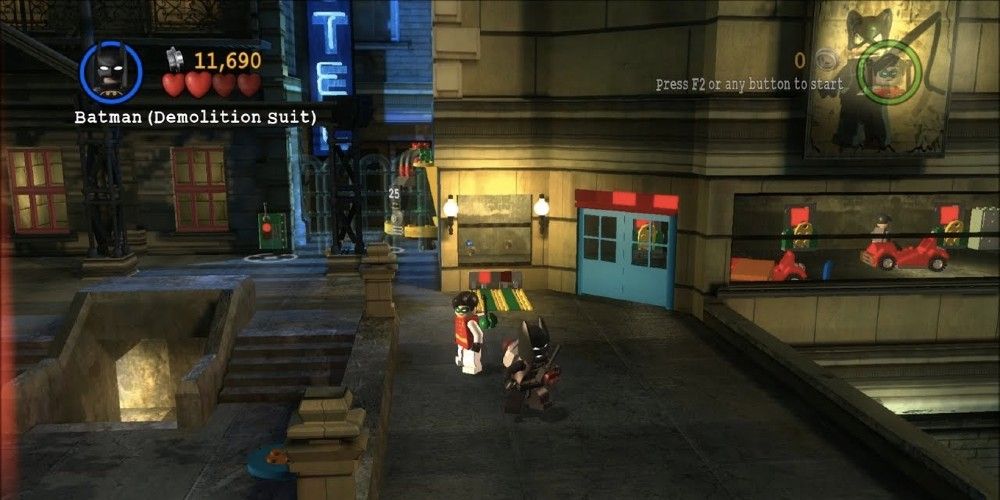 As a franchise, LEGO Star Wars might be bigger than both LEGO DC and Lego Marvel. As a singular character, though, nobody is bigger than LEGO Batman. After all, he was a main character in The LEGO Movie and had his own standalone spin-off film. He's even had his own trilogy of games, which started from very humble beginnings.
RELATED: Batman Games, Ranked
By the third installment, Batman was headed to space. However, the first game in the series showed what LEGO games were like at their roots, and remains a fun time in Gotham City. It even lets you play the levels from the villainous perspective, too, meaning that despite the many releases that have come since, it still has something unique to offer. LEGO Batman: The Videogame remains as good as ever.
3

LEGO Marvel Super Heroes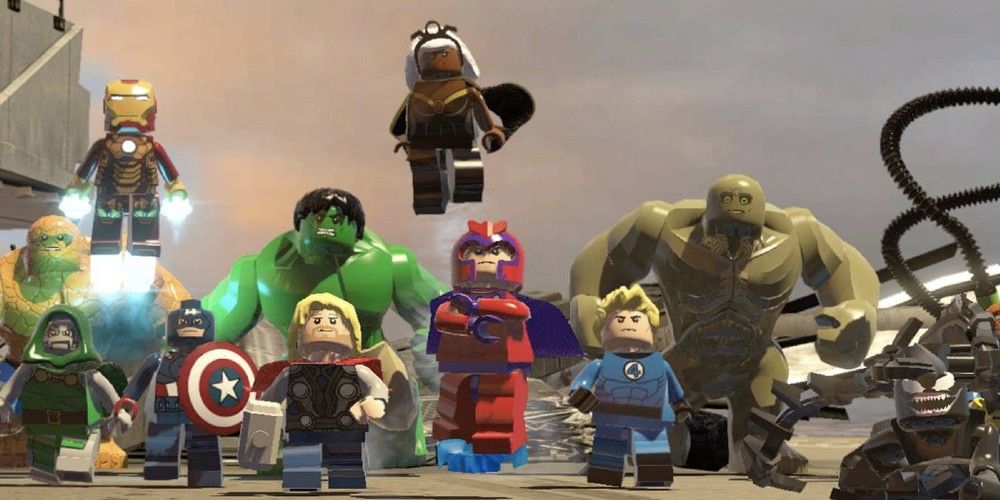 In the rivalry between Marvel and DC, Batman struck first with a stellar series of LEGO games. However, Marvel started strong right out of the gate with a game not focused on a single hero like Spider-Man but the entire Marvel Universe. This game took over all of Manhattan, including a helicarrier in the sky and an area of upstate New York where the X-Men mansion is located.
The sheer amount of characters in this game, from villains to heroes, is immensely impressive. With the pick-up-and-play fun the series is known for and the immense fanservice, few LEGO experiences top this one.
2

LEGO Star Wars II: The Original Trilogy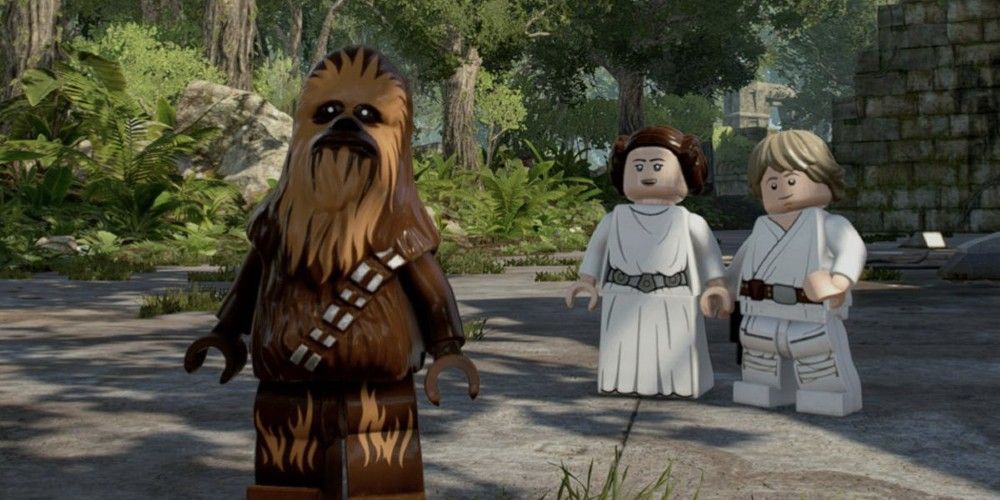 It's hard to get bigger than Star Wars. LEGO was so quick to adapt the Star Wars films into games that they continually had to release new additions to keep up with the later installments that emerged in their wake. However, they pale in comparison to the original trilogy of films (as any Star Wars movie fan will tell you).
Beloved scenes from Tatooine, Cloud City and so many more were brought to life in hilarious yet faithful fashion. The settings are brilliantly varied, the action tempered by relationship-building between the characters (which succeeds even in block form). The LEGO and Star Wars relationship might be the strongest out of all the film adaptations.
1

LEGO City Undercover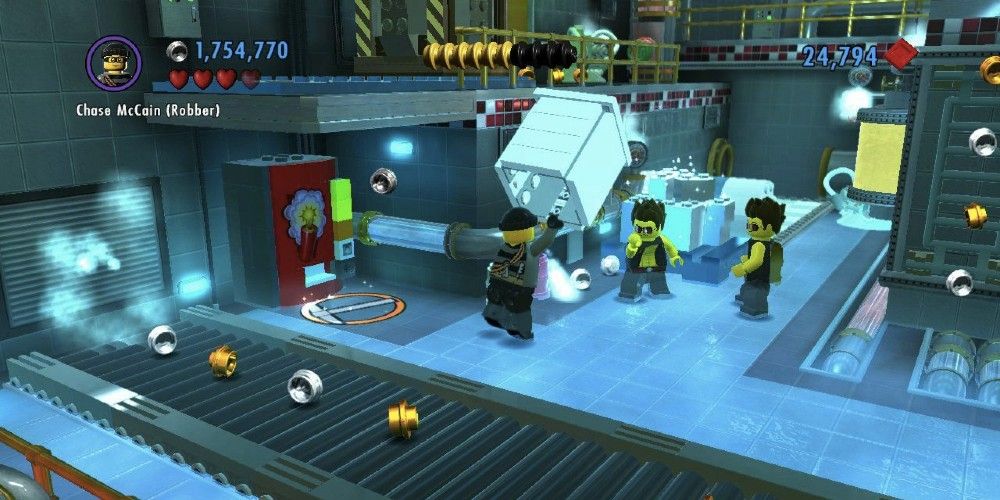 There's something liberating about Grand Theft Auto. It allows players to roam a city at their discretion, hijacking cars and interacting with criminals as part of a larger storyline. LEGO City Undercover is essentially the family-friendly version of that. It takes all the cops-and-robbers action of the Grand Theft Auto franchise and removes the gratuitous violence and other adult themes.
Throw in some hilarious dialogue and trademark LEGO antics, and this game is an all-around solid adventure. The fact that it accomplishes this while depicting an original story and characters (from a staple LEGO brand) rather than adapting an existing franchise earns it the top spot.
Next: Is Lego Bowser Really Worth $270?
Denial of responsibility!
Gamers Greade is an automatic aggregator of the all world's media. In each content, the hyperlink to the primary source is specified. All trademarks belong to their rightful owners, all materials to their authors. If you are the owner of the content and do not want us to publish your materials, please contact us by email –
[email protected]
. The content will be deleted within 24 hours.