Action Figures in Destiny 2 are collectables introduced in the Season of Defiance.
These Action Figures are of Cloud Strider and, by collecting them all, you'll earn the They're not Dolls Triumph in Destiny 2.
First, however, you need to know all of the Action Figure locations in Destiny 2 if you want to collect them all and earn this new Triump!

On this page:
Action Figure locations:
Where to place Cloud Strider Action Figures in Destiny 2

The Action Figures all belong in a small room near Nimbus in Neomuna. When you load in, look to the nearby building down and to your right. Jump down, and find the door at the front.
Inside you will see markers, with clues that lead to each of the Action Figures. As you find each one, you will be able to place them here. Each bestows a large amount of REP, and if you collect them all you will complete the They're not Dolls Triumph.
Destiny 2 Ahimsa Park Action Figure location
To find this Action Figure in Destiny 2, head to the Ahimsa Park region of Neomuna. Once there, look for the tall building near the center. The rounded corners on top are a giveaway.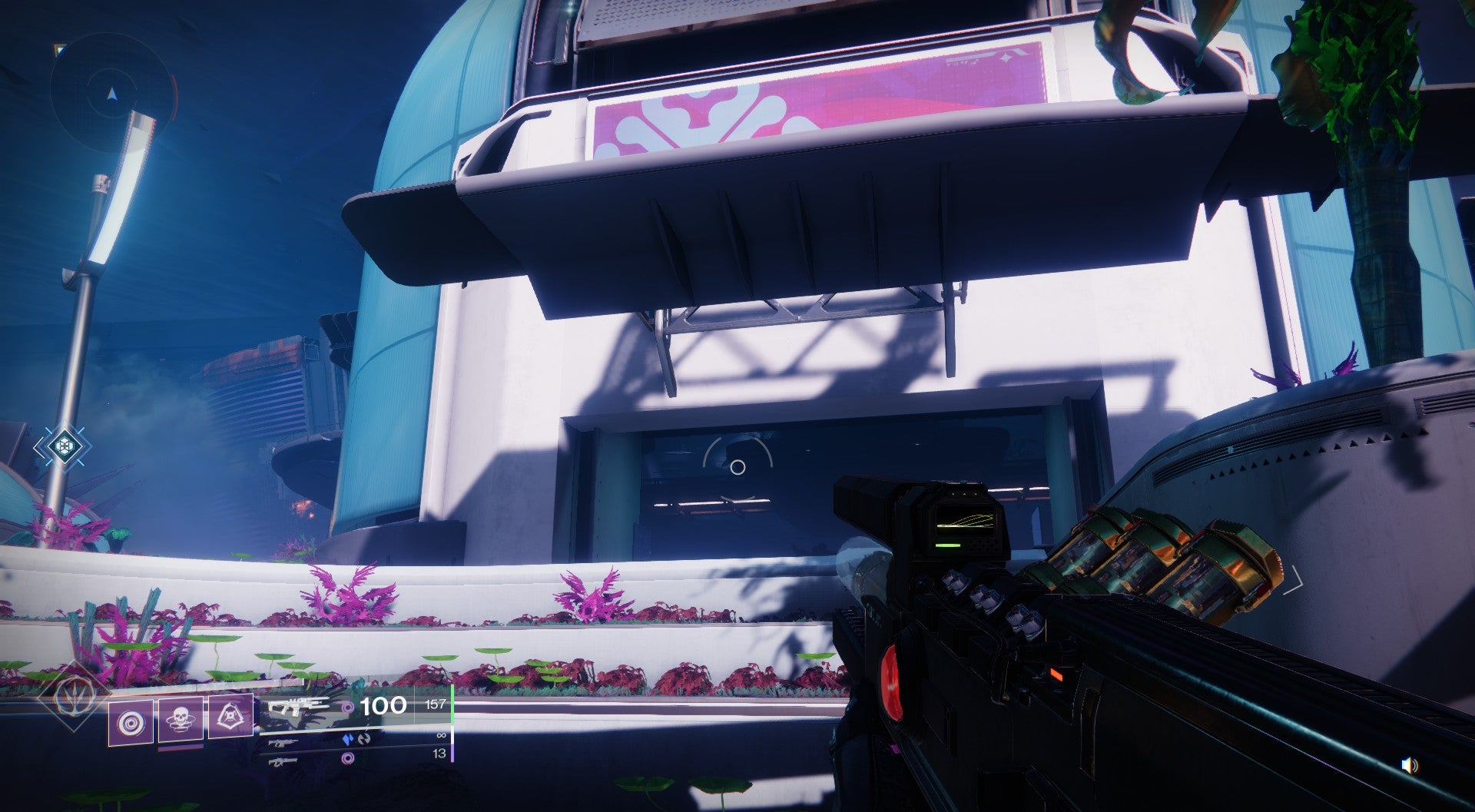 Enter the building, jump down of the platform, and turn around. There's a small gap you can wriggle through, and the Action figure will be waiting for you on the ground, in a corner.
Destiny 2 Irkalla Complex Action Figure location
From the landing near Nimbus, head west to Zephyr Concourse to begin your search for this Action Figure in Destiny 2. Find the exit on the west of this area, where you will pass some turnstiles on your way down a hallway. Once you reach an open area, head left, and cut through the building. When you hit daylight again, platform your way forward until you see a portal. Enter it, and you will be deposited in the Iskralla Complex.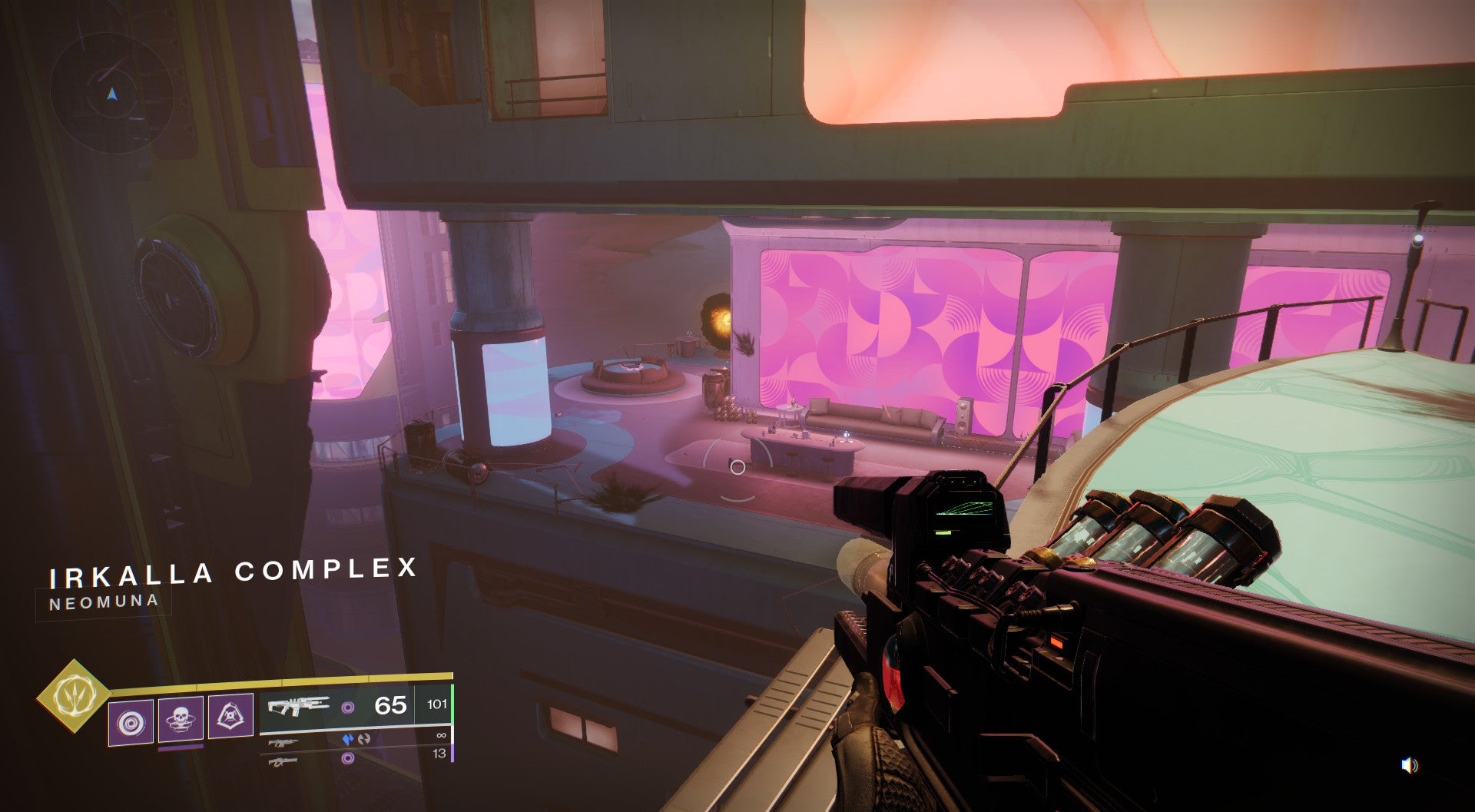 Walk through the ruined building until you reach an outdoor area with a pair of ramps. Turn around and jump your way to the top of the structure. Climb atop the right most turret, walk all the way to the front of it's barrel, and aim down the site of your weapon. A floating diamond will appear. Shoot it.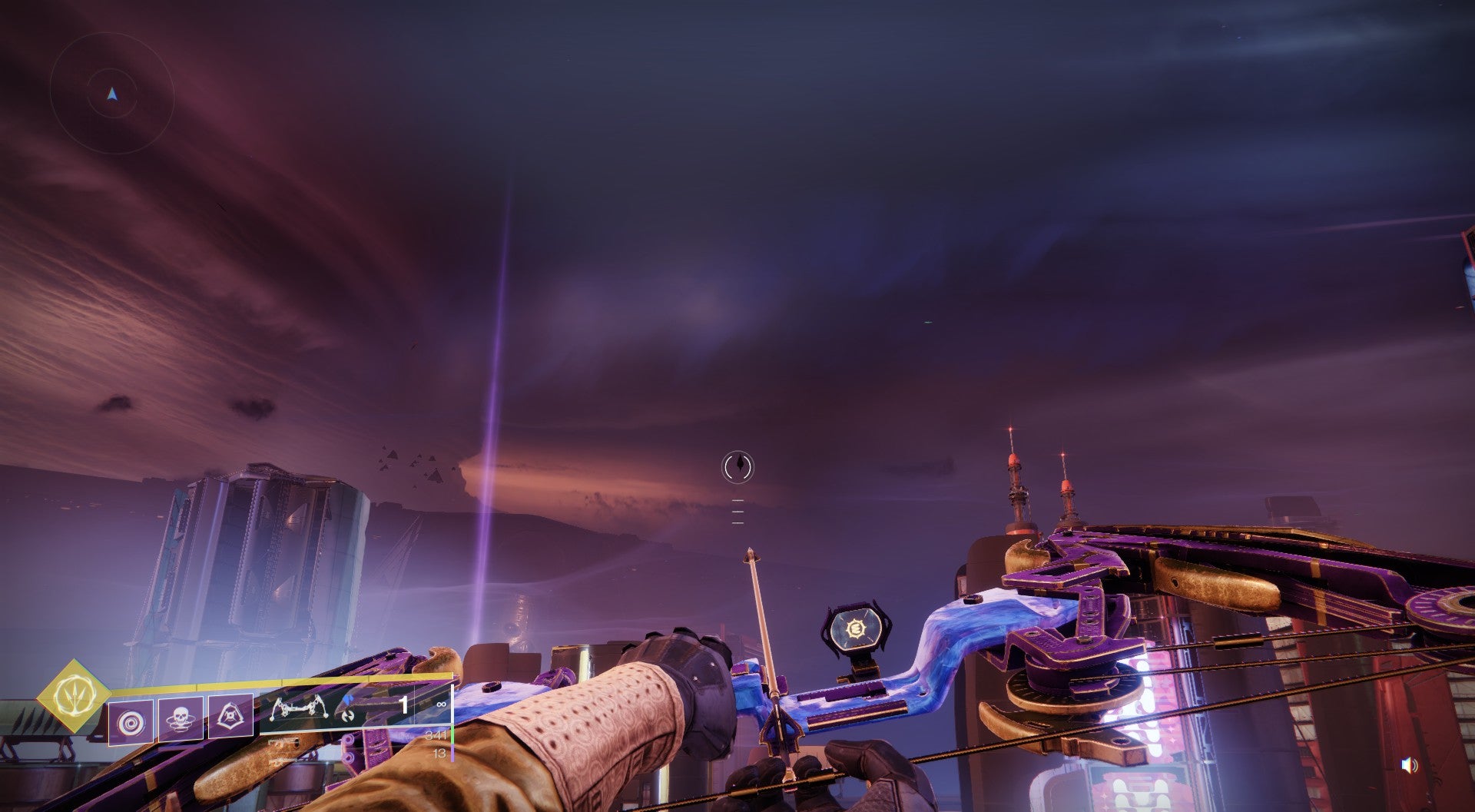 Repeat for the middle and left most turrets. The Action Figure will appear at your feet once.
Destiny 2 Zephyr Concourse Action Figure location
The frist step in finding this Action Figure in Destiny 2 is to load in near Nimbus, and travel to the Zephyr's Concourse area. Keep to the left when you arrive, and go up the stairs to find a small bar. There's a tablet sitting near some bottles. Activate it, and thirst 'Patron' will start rushing the bar, one at a time.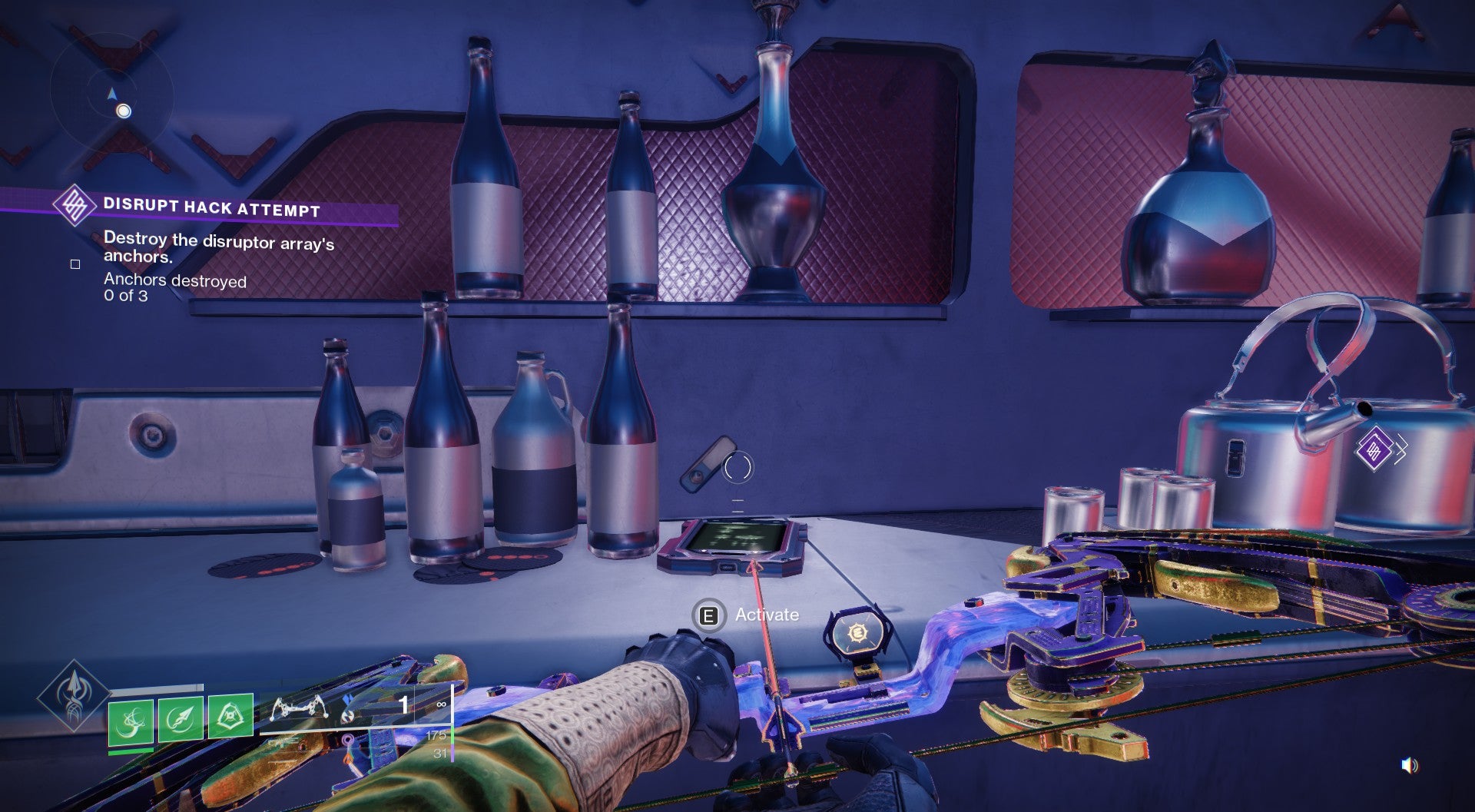 Your job is to defeat each one. If any reach the bar, you will need to restart. Keep an eye on your radar, they come from all different directions. Eventually you will take out a Rumbling Patron. Once it goes down the action figure will appear next to the tablet.
Destiny 2 Maya's Retreat Action Figure location
To find this Action Figure in Destiny 2, you first need to fast travel to Liming Harbour. Go through the cave to the right to reach Maya's Retreat. Fight or run through the vex until you reach a bit of platforming leading to a cave at the rear of the area. Enter the cave, and follow the left wall until you see a large Brazier. Light it.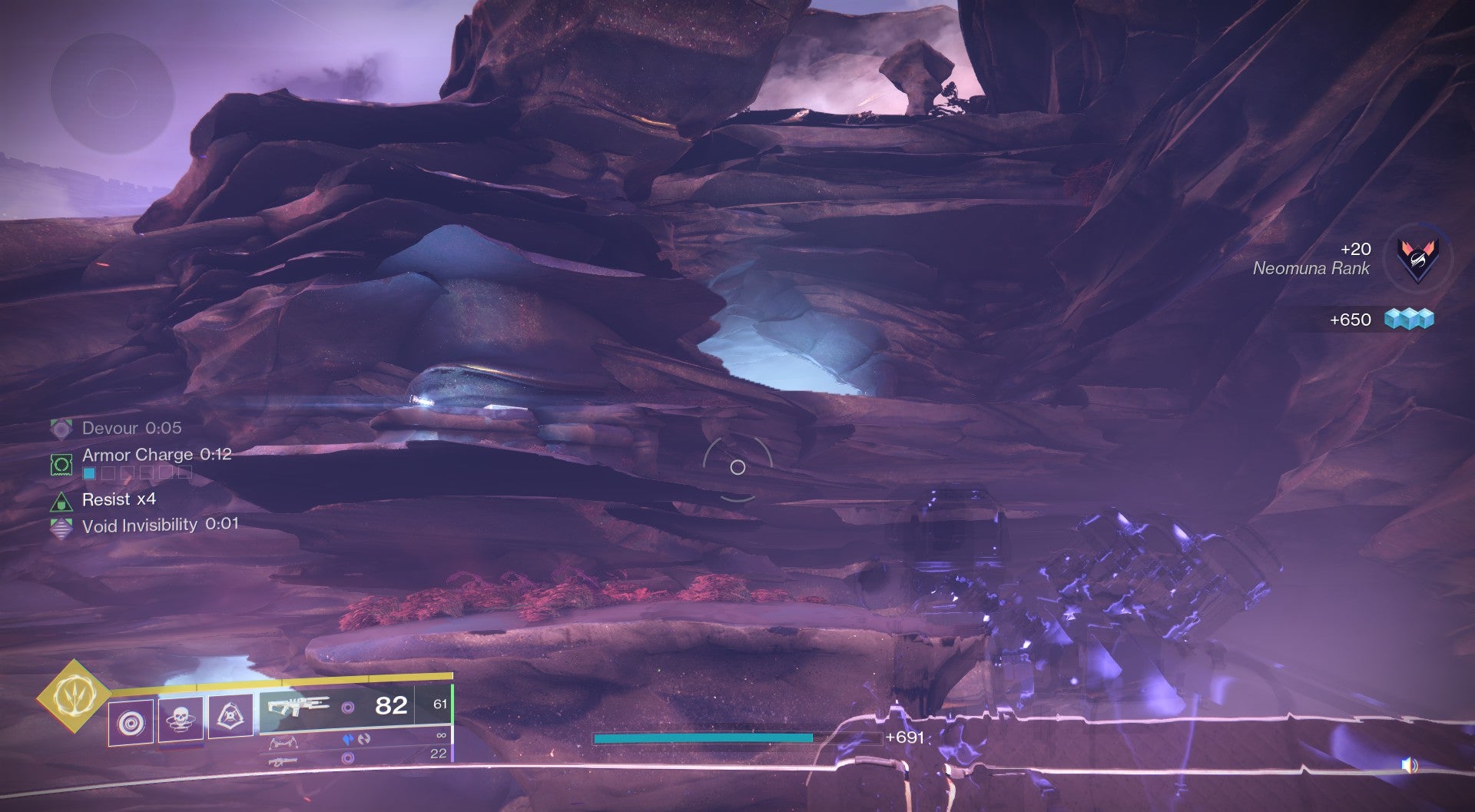 Now exit the way you came in. Once you are outside of the cave turn right. There's another cave below, against the rock wall. Enter, and light the second flame.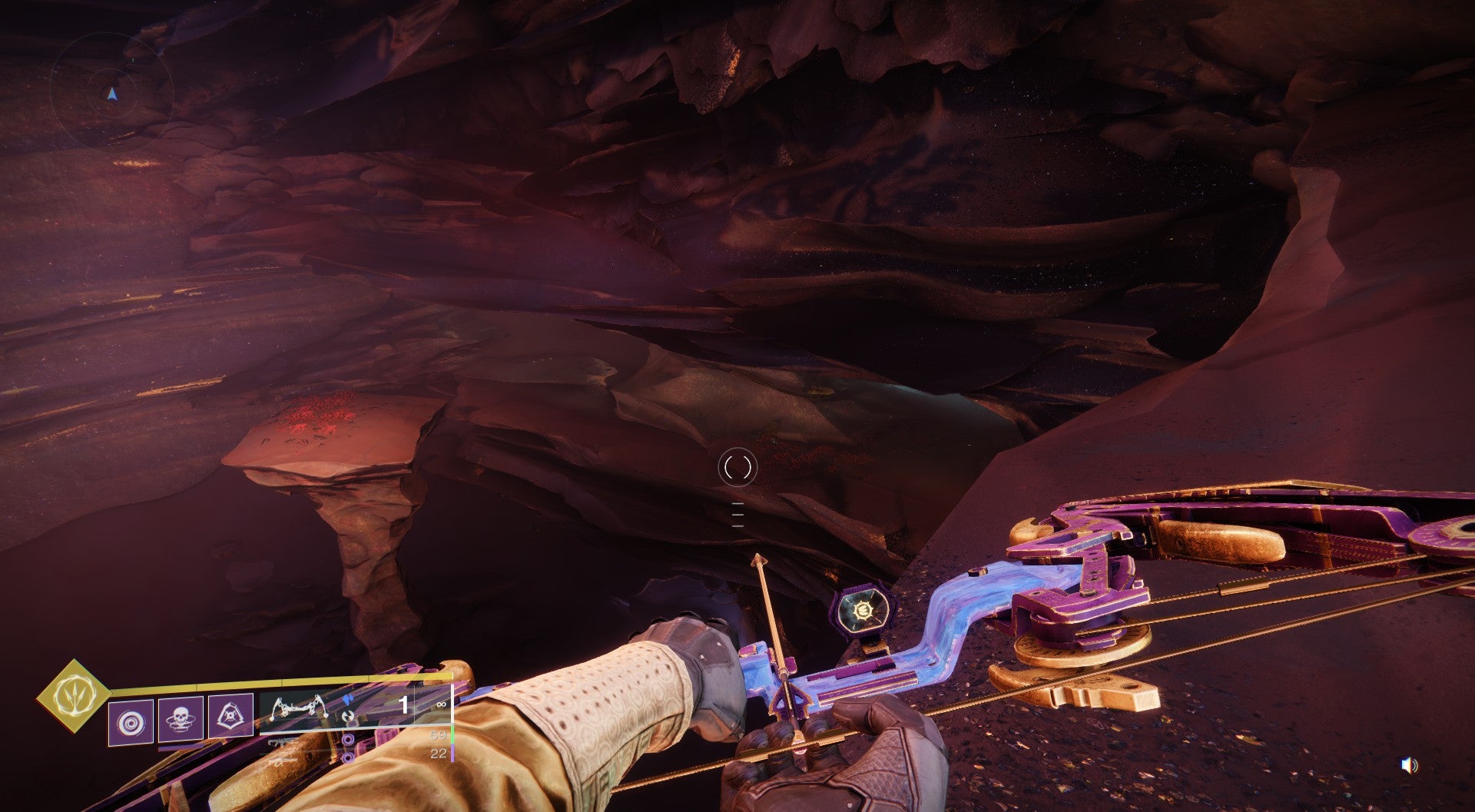 Pass through the cave with this second flame to reach another bit of platforming. Eventually you will reach a chasm. This gap is too far for most jumps, so equip your strand subclass and use the grapple to help you clear the distance.
Light the final flame here, and the Action Figure shall appear.
Destiny 2 Esi Terminal Action Figure location
If you want to find this Action Figure in Destiny 2 return to the Eli Terminal area, west of Zephyr Concourse. Turn left, then turn right down the alley before you reach a mural of an eye. There's an open door down to the left. Enter it, and work toward the rear right corner of the building. Look for a sink that lets you activate it.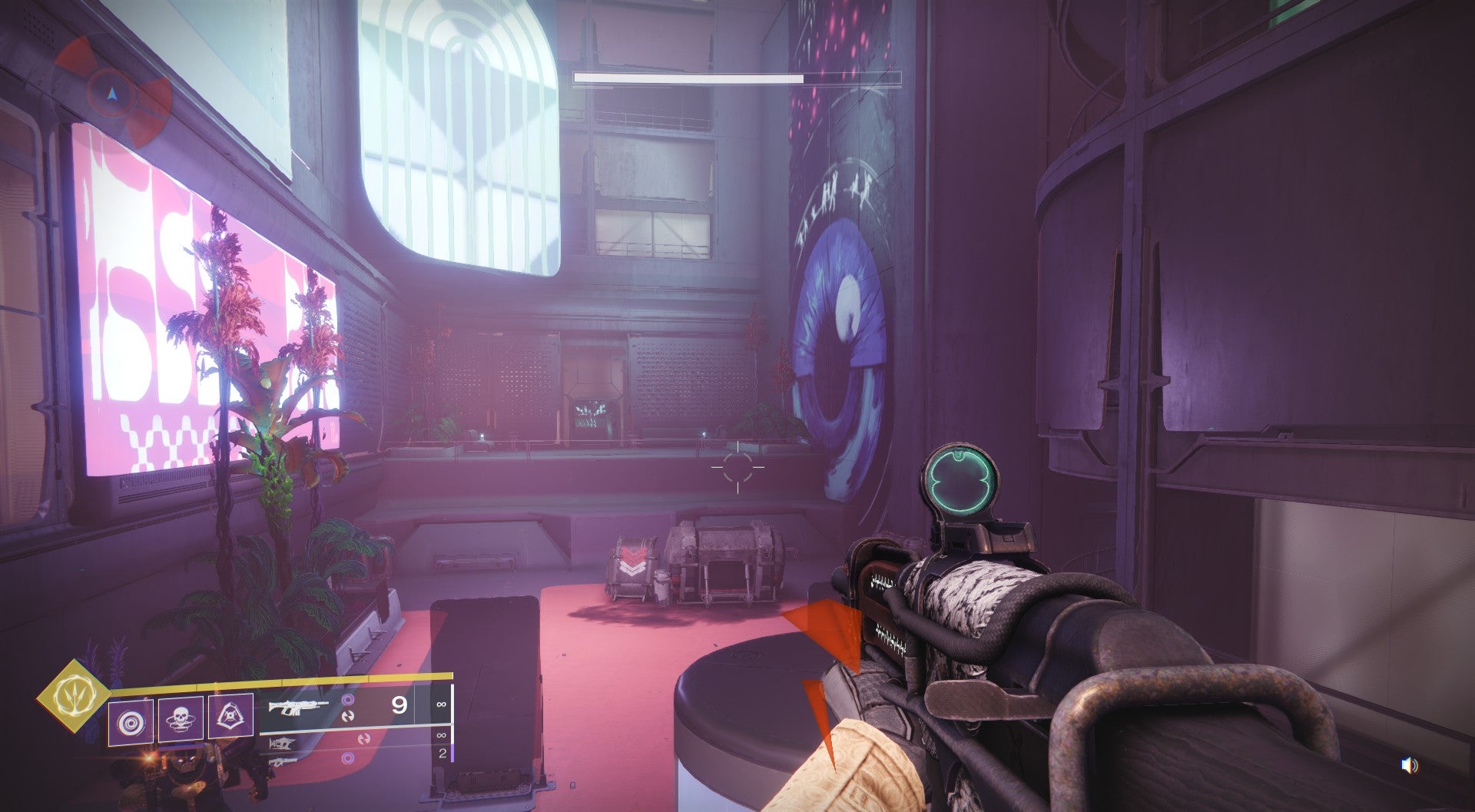 Your job is to collect 'dishes'. These are blooms of light. They are clearly labeled in your HUD, grab them one at a time and bring each one back to the sink. Some invincible gladiators will spawn, take advantage of the tall ceiling and use high jumps to avoid them. Once every bloom has been captured, the action figure appears and the enemies despawn.
Destiny 2 Liming Harbor Action Figure location
To find this Action Figure in Destiny 2, first fast travel to Liming Harbor, and then turn left. There will be a building straight ahead, go inside, and enter the doorway to the right. Look for the security desk, and activate the terminal. Congratulations! You just signed up to be a security guard.
Various Vex miscreants will attempt to run past you, through the doors to your rear. If any succeed, or if you leave the desk, you fail and need to restart. Defeat all the enemies, and the Action Figure will appear on your desk.
Destiny 2 Typhon Imperator Action Figure location
The first step is finding this Action Figure in Destiny 2 is to fast travel to Liming Harbor. Your destination is the Typhon Imperator, Calus's flagship. It's easy to spot from here, just drive towards his giant face. When you arrive, enter the ship, and proceed forward like in the "" story mission. Once you infiltrate deep enough, you will come across a large Calus statue. In front of it is a portal, go inside.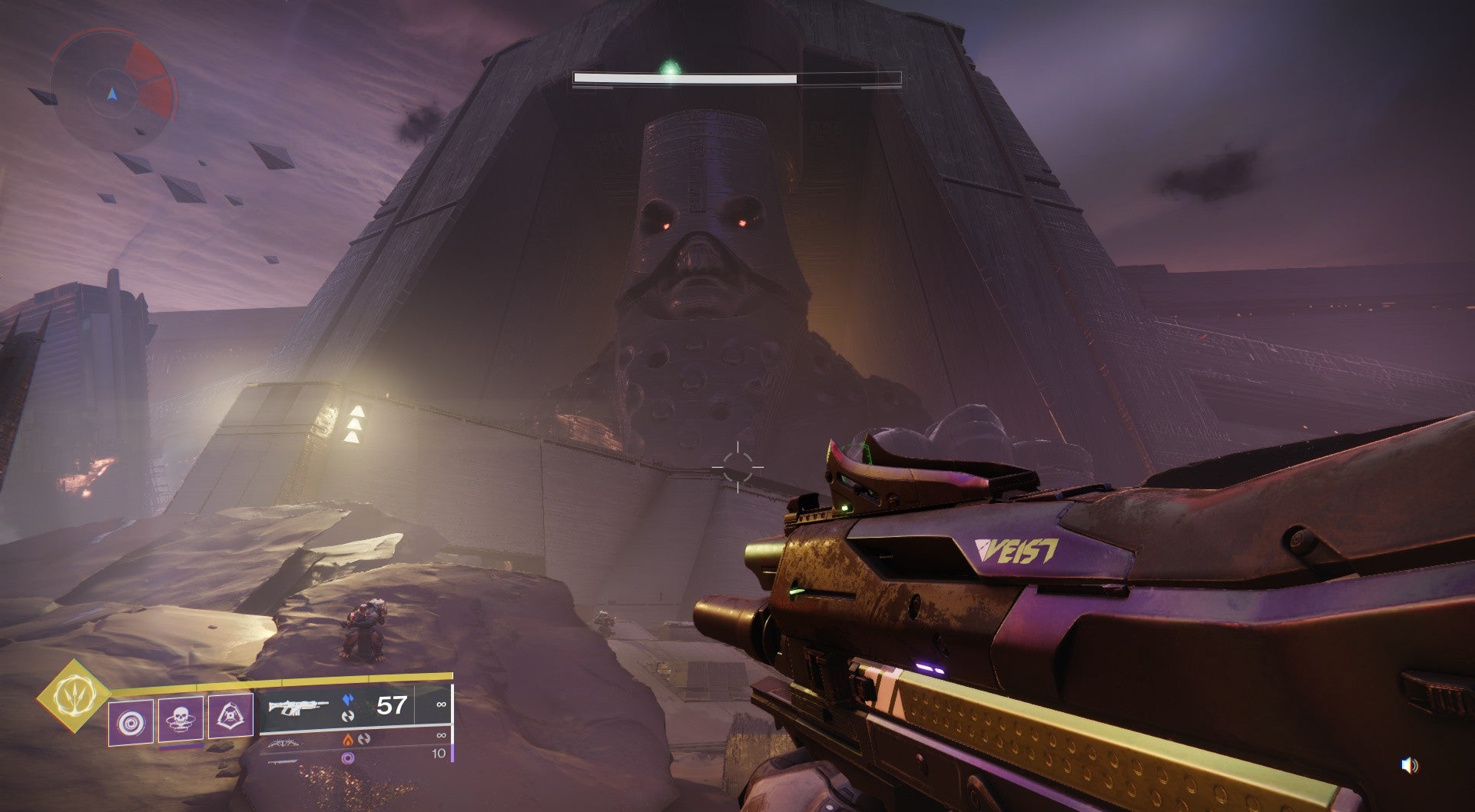 This will take you to a large open room. If you follow the wall to your right as soon as you enter, there will be shelves covered in jars. Near the left side is a button to activate it. Once you do, bits of lights will appear. This is a race to collect all of them before time runs out. Succeed, and the action figure appears. Fail, and you have to restart.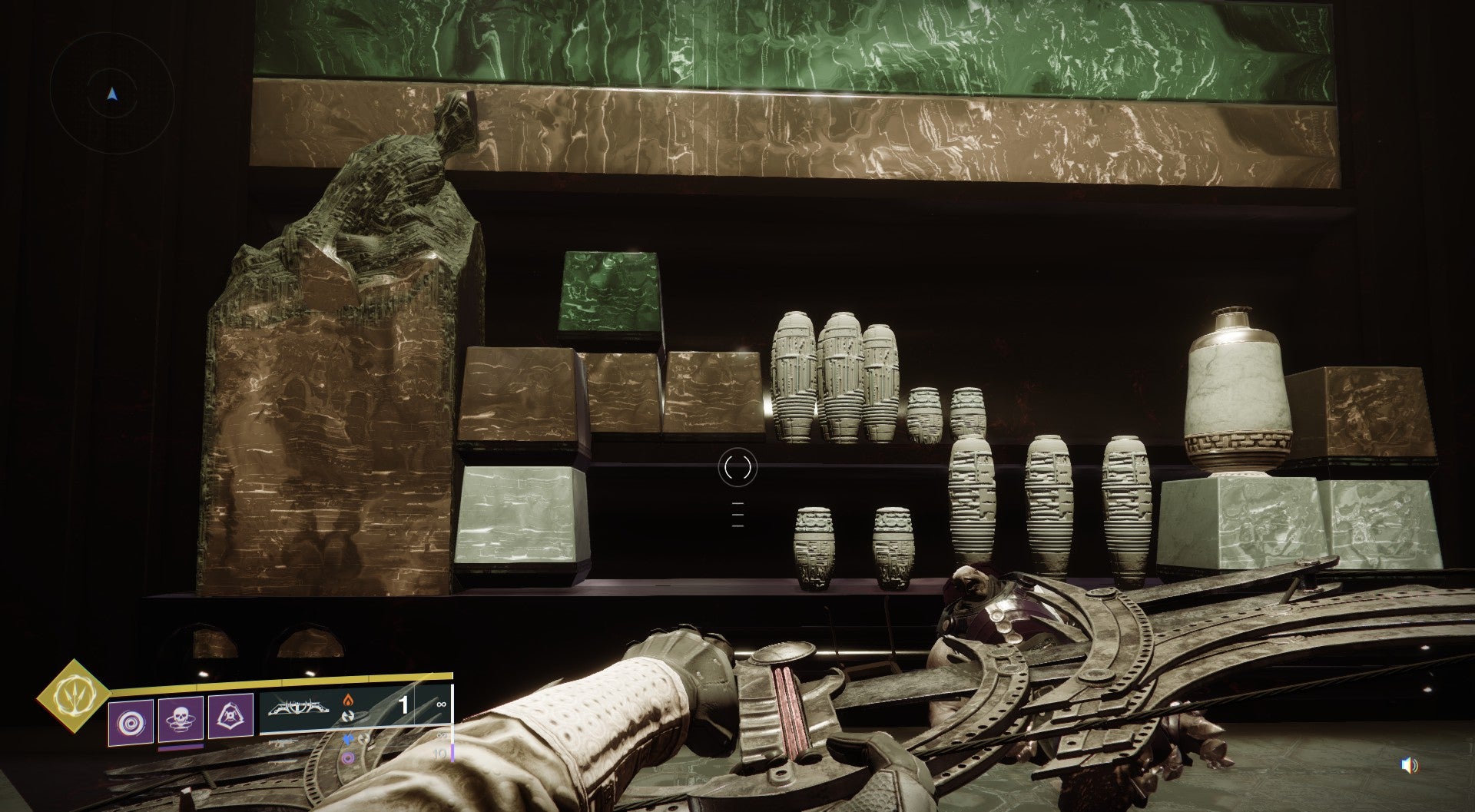 There are some enemies in the room; it may be a good idea to eliminate them all before starting, and strand powers can help speed you up quite a bit, but aren't required.
Destiny 2 Radiosonde Action Figure location
To find this Action Figure in Destiny 2, you, once again, need to fast travel to Liming harbor, turn left, and head towards the tunnel that leads to the security desk. This time jump up and to the left. Follow the path through Radiosonde until you reach a large chasm. Use the platform to jump across and enter an opening. Keep moving forward, smash through the glass door.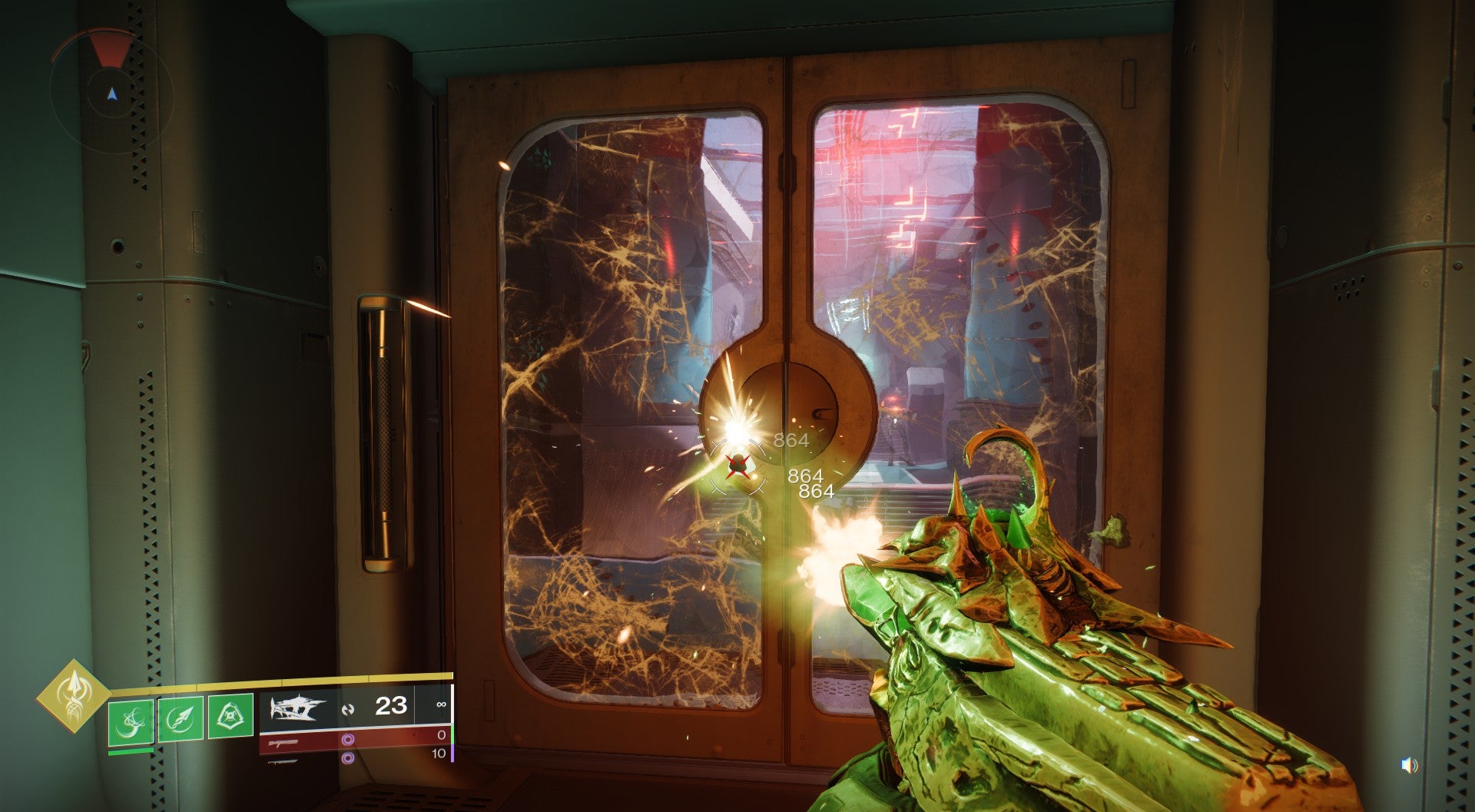 Work your way to the back of the room and up, killing vex as you go to open the doors. After some tunnels and platforming you should eventually come to a room with some distinct machinery.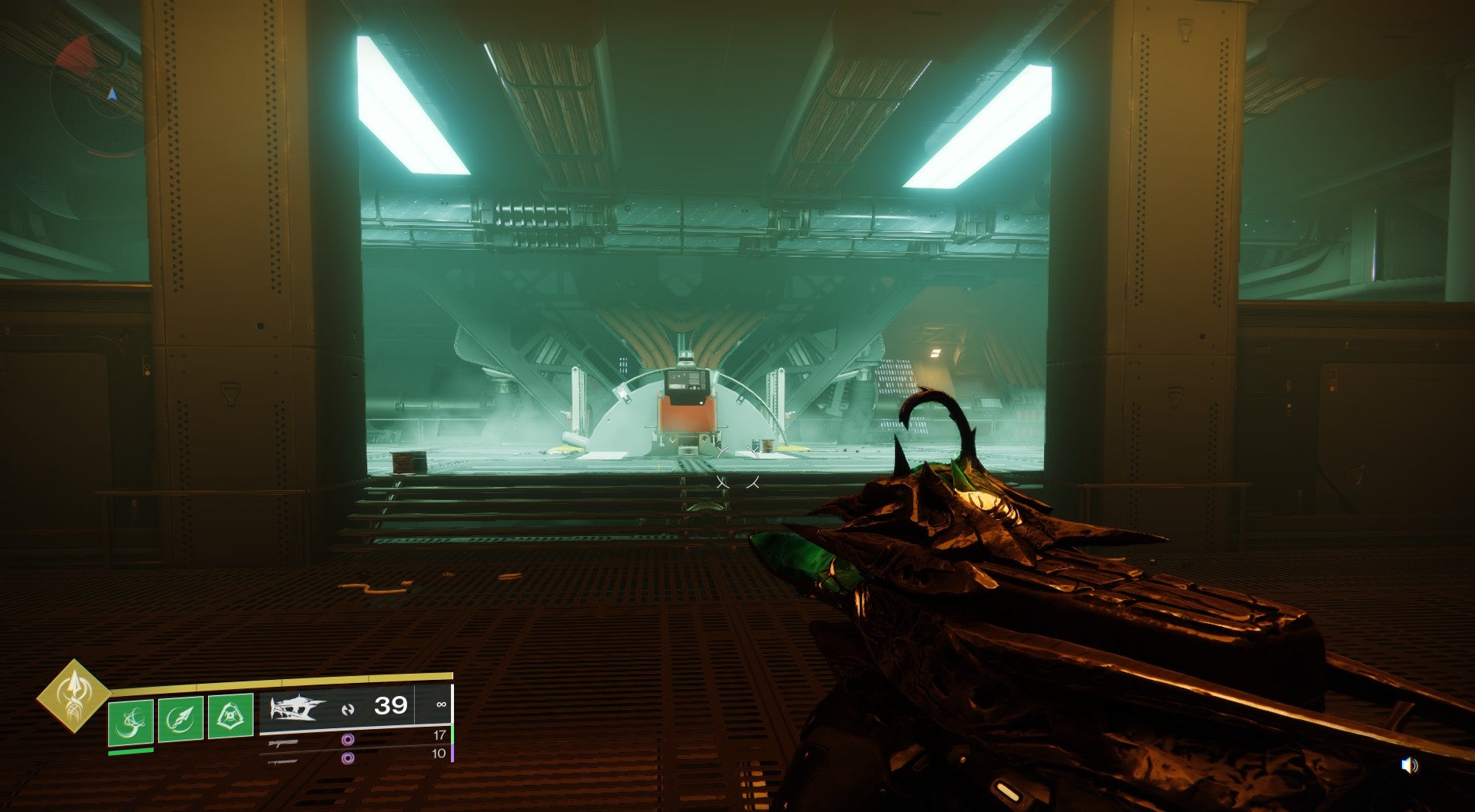 Activate the machine, and turn around. A series of lights will appear high on the ceiling. These correspond to the circles below on the wall, and tell you which order to shoot them in. If you number them left to right, 1-8, then correct order is: 6, 8, 4, 5, 2, 7, 3, 1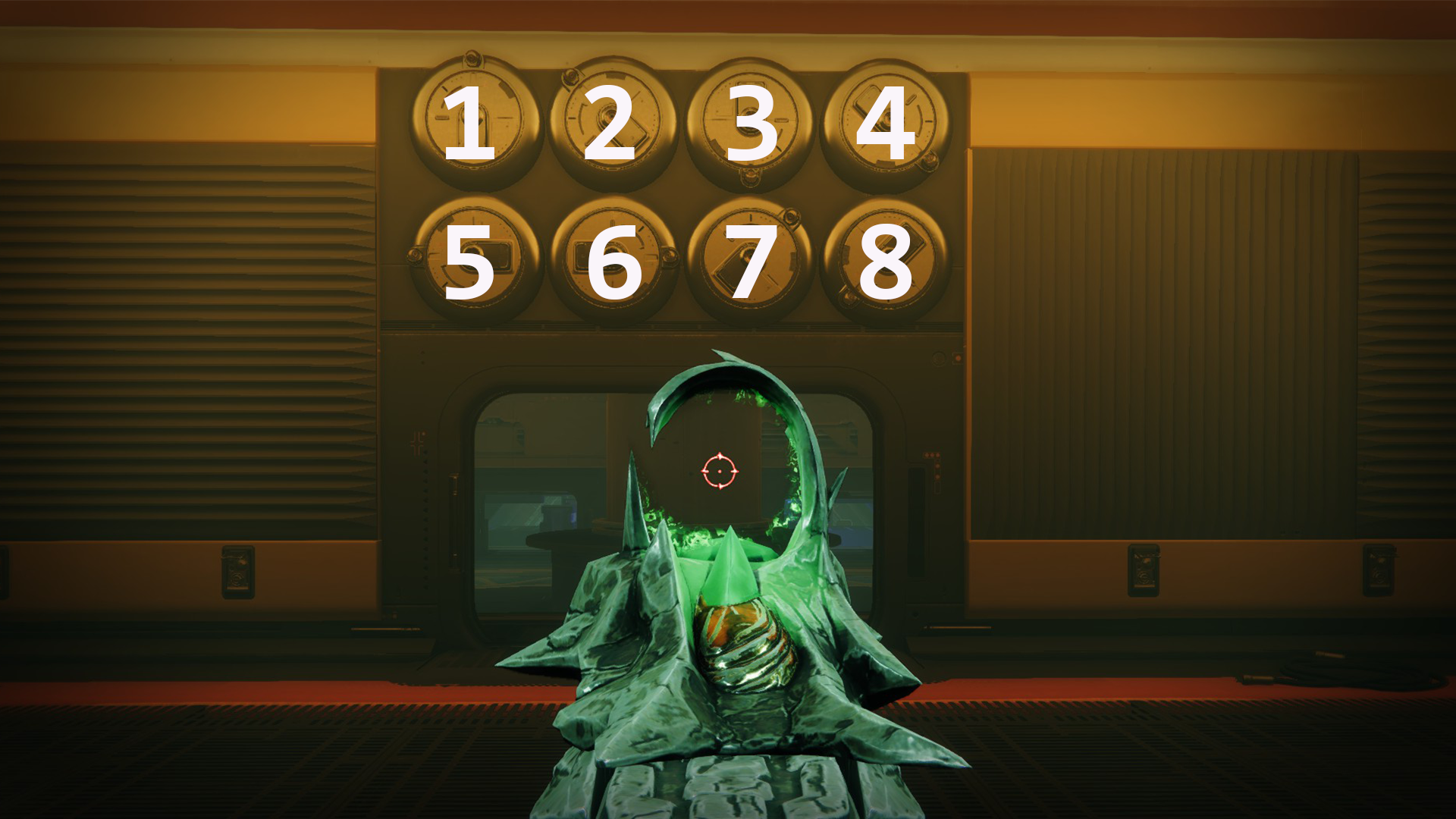 Once you shoot them the action figure will be yours.
Destiny 2 Strider's Gate Action Figure location
The first step in finding this Action Figure in Destiny 2 is fast travelling to Stiders gate. Jump down, and enter the doorway of the gold colored building to your right. On the right hand side are some arcade machines. Activate one, and you will be pulled into a shooting challenge.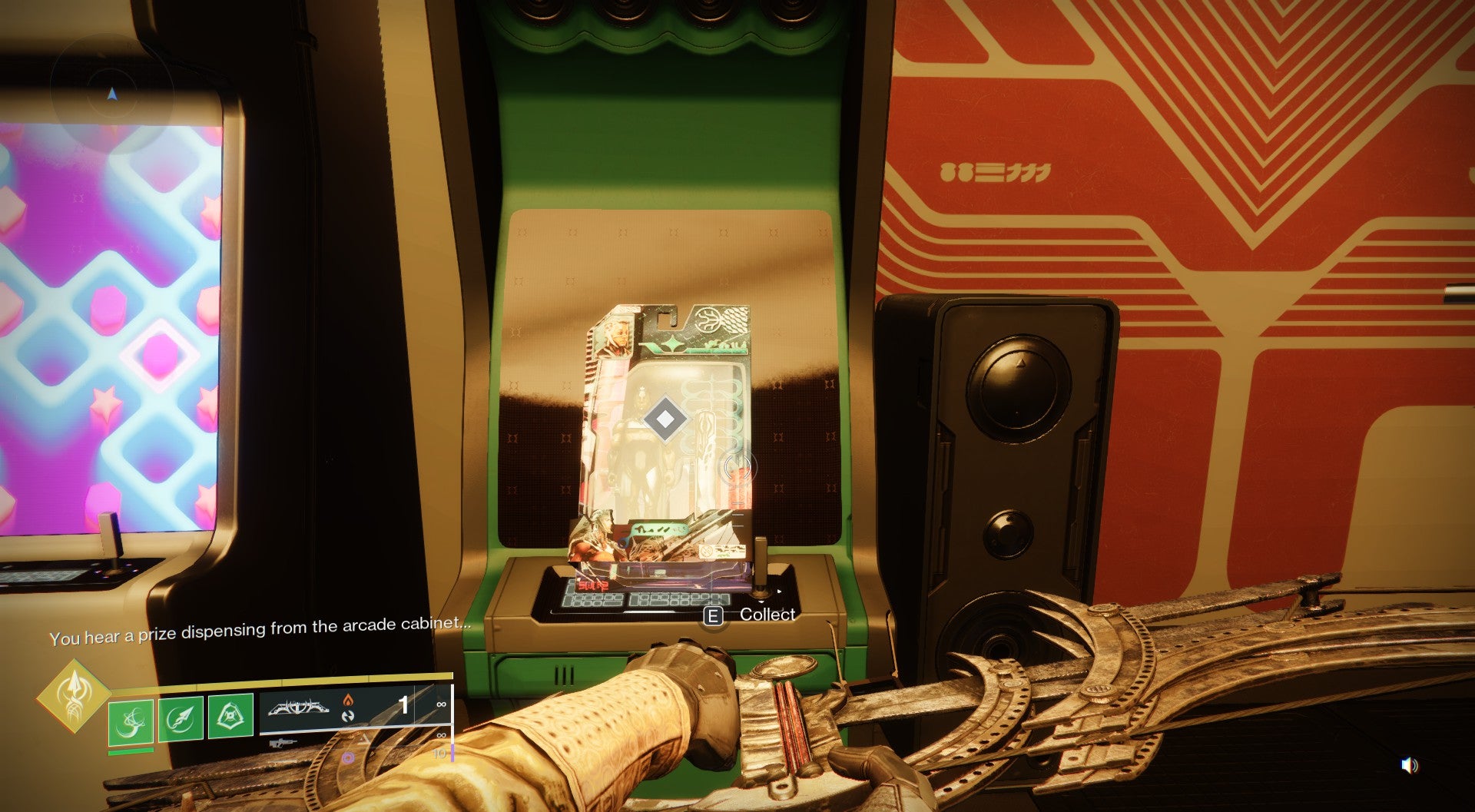 Your job is to shoot the red explosives that appear around the area. They are at long range, so equipt a scout or bow to hit them accurately. There is a timer, represented by the disappearing diamonds at the back of the arena, but you can extend it by shooting the floating crystals that appear periodically.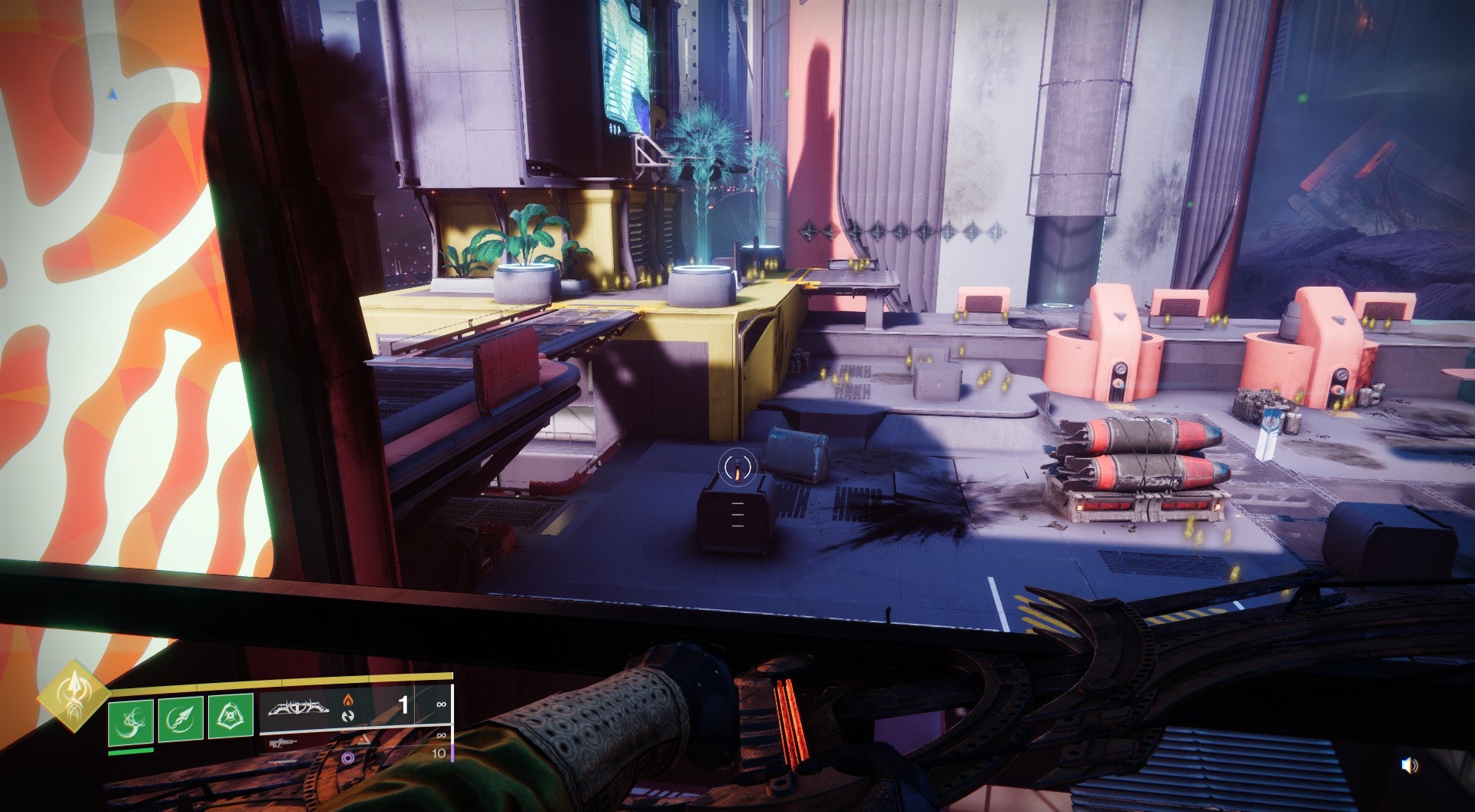 After several rounds you will clear the challenge. You will be transported back to the room, and the action figure will be waiting for you.

Good luck finding all of the Cloud Strider Action Figures!

To see this content please enable targeting cookies.


Denial of responsibility!
Gamers Greade is an automatic aggregator of the all world's media. In each content, the hyperlink to the primary source is specified. All trademarks belong to their rightful owners, all materials to their authors. If you are the owner of the content and do not want us to publish your materials, please contact us by email –
[email protected]
. The content will be deleted within 24 hours.