Today, XYZ Films shared with Collider an exclusive poster for You Can Call Me Bill, a highly anticipated documentary, especially for Star Trek fans. The feature documentary chronicles the life story of William Shatner, who became world-famous after playing Captain James Kirk, one of the most famous characters in sci-fi history. The poster is an SXSW exclusive, which means you won't get to see it once the movie makes it to the cinema circuit.
The elegant and minimalist poster puts the younger and older Shatners side to side while facing opposing directions. The younger Shatner is bathed in blue light and bears the unmistakable Kirk hairdo, while the older Shatner is shown in black and white. Their outlines are shown like drawings, which play with light and shadow in a way that mostly hides them but shows just enough for you to realize who is who in the poster.
You Can Call Me Bill Has Shatner Himself Summarizing His 90 Years Alive
Shatner played Captain Kirk for several seasons of the 1966 Star Trek series, as well as the seven spin-off movies. Aside from that, he's also starred in other successful TV series such as The Practice, its spin-off Boston Legal, and T.J. Hooker. In 2021, Shatner became the oldest person to fly into space when Amazon boss and Star Trek long-time fan Jeff Bezos took him to ride a suborbital rocket capsule. In the documentary, Shatner himself will talk about all of that in his own words—which is always fascinating to hear him talk about.
RELATED: William Shatner on 'Shatner in Space,' Jeff Bezos' Vision For the Future, and Flying to Space Aboard Blue Origin's New Shepard
Shatner Explains Why He Only Now Decided to Tell His Story
In an interview with Variety, Shatner himself explained why he decided to tell his 90-year-old life story only now, even though he received many other proposals to do it in previous years. His reason was very direct and blunt, as he put it:
"I've turned down a lot of offers to do documentaries before. But I don't have long to live. Whether I keel over as I'm speaking to you or 10 years from now, my time is limited, so that's very much a factor. I've got grandchildren. This documentary is a way of reaching out after I die. […] I'm trying to discover something I've never said before or to find a way to say something I've said before in a different way, so I can explore that truth further. […] The sad thing is that the older a person gets the wiser they become, and then they die with all that knowledge. And it's gone. It's not like I'm going to take my ideas or my clothing with me
You Can Call Me Bill will have its very first screening at SXSW this Thursday, March 16, in the festival's Documentary Spotlight category. You can check out the exclusive poster below: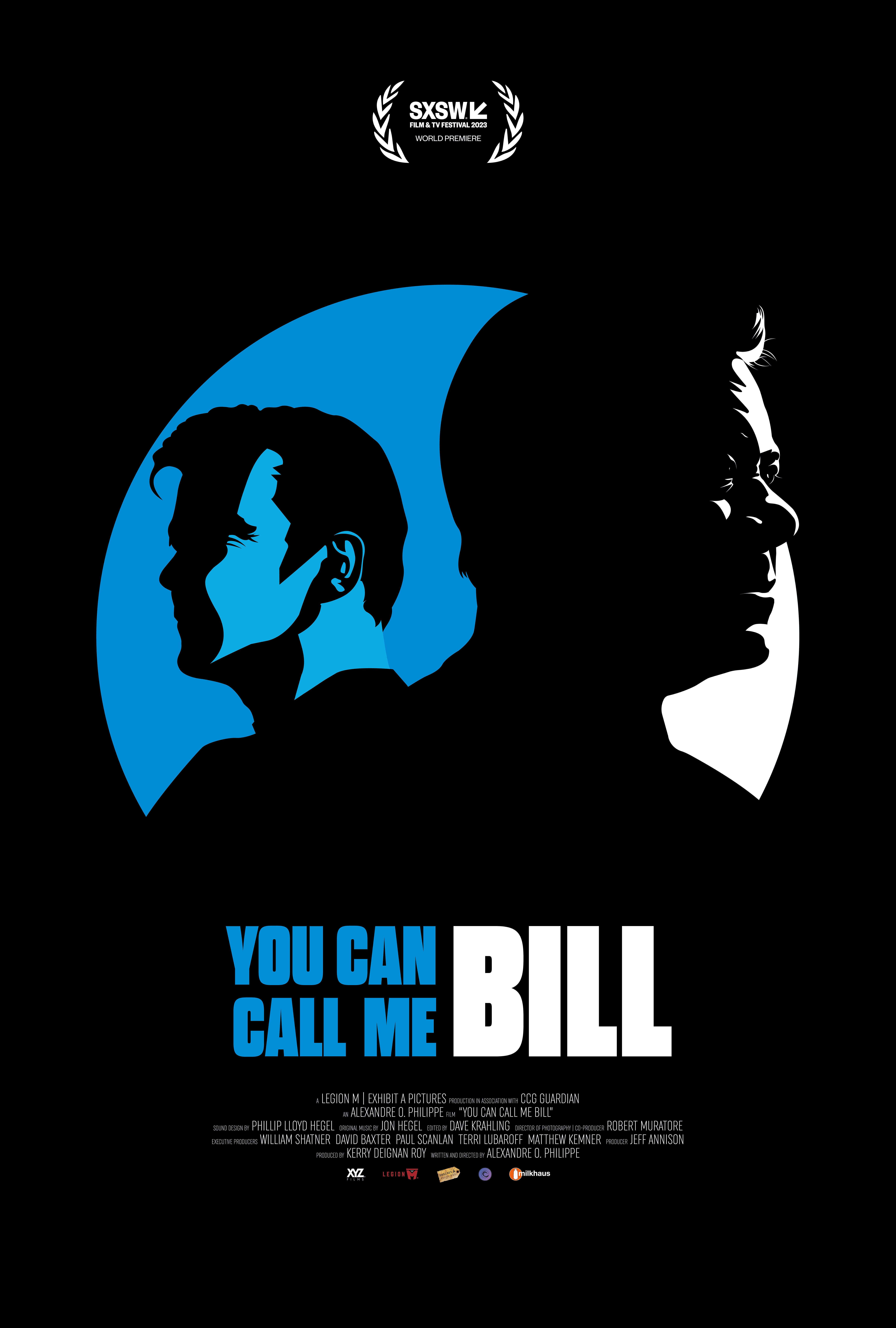 Read the official synopsis here:
An intimate portrait of William Shatner's personal journey across nine decades of a boldly lived and fully realized life, You Can Call Me Bill strips away all the masks he has worn during his storied career, to reveal the man behind it all.
Denial of responsibility!
Gamers Greade is an automatic aggregator of the all world's media. In each content, the hyperlink to the primary source is specified. All trademarks belong to their rightful owners, all materials to their authors. If you are the owner of the content and do not want us to publish your materials, please contact us by email –
[email protected]
. The content will be deleted within 24 hours.