Wild Hearts is a hard game, and the last thing you want to do is try to beat it with a weapon you hate. Whether you're deciding which weapon to use or are fed up with trying to make the Nodachi work, it can help to look at all the weapons and answer that lingering question: which one is the best?
RELATED: Wild Hearts' Karakuri Give It That 'Breath Of The Wild' Feel
Each weapon brings a unique play style to the game, and if you're skilled enough, you can beat the game with any of them. However, they all have clear advantages and disadvantages that change how, when, and how well you can use them. If you're looking for the right weapon, you'll need to know all this and more, so without further ado, let's rank each weapon in Wild Hearts.
8
Cannon
The Cannon is a slow ranged weapon that packs a punch. It fires a steady stream of shells that build up an overheat meter, and when it's near full, you can launch a bomb and empower your weapon to access a massive laser. As fun as this is, the cannon ranks the lowest of all the weapons because its downsides simply cannot be ignored.
Unlike the Bow, the Cannon consumes energy while shooting, and to reload, you have to create small zones that replenish this energy. This mechanic keeps you rooted in one place, and while that may work fine on an opponent like Sapscourge, it won't work on the vast majority of kemono in the game, making using the Cannon well an uphill battle.
7
Nodachi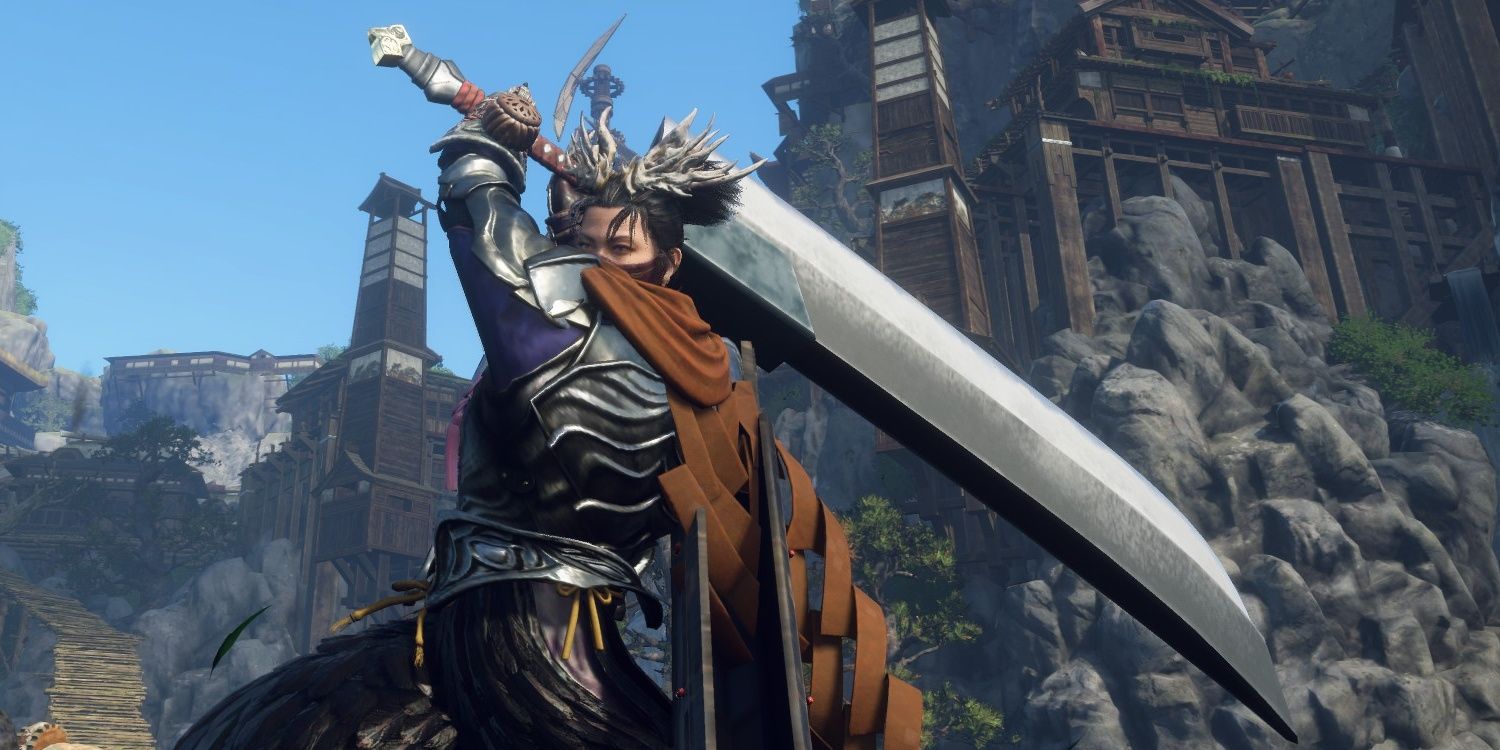 The Nodachi is an oversized blade with a mean bite. It has a simple move set and a powerful charge mechanic that lets you unleash devastating blows one after another, and it pairs very well with many of the basic karakuri in the game. However, you may find it harder to land those deadly blows than you thought.
RELATED: Wild Hearts: How To Beat Ragetail
All that metal has to weigh a ton because all your moves with the Nodachi feel sluggish and shift your character very little compared to the other weapons in the game. While you can compensate for this with some patience and grit, you can't make up for the lack of options with this weapon. All the attacks hit in a very similar manner, and there isn't much to be had in the way of combos. This means it can be incredibly difficult to deal with opponents who simply don't leave good openings for the Nodachi's move set.
6
Bow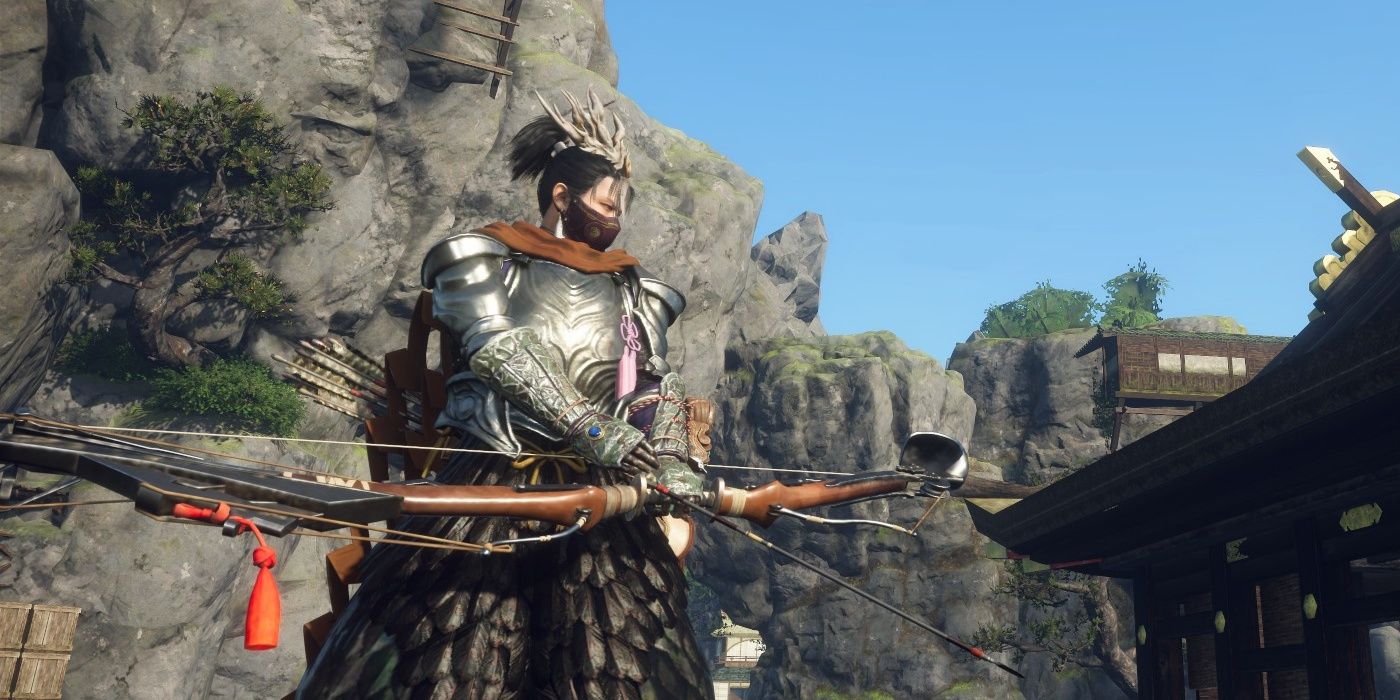 The Bow is an excellent, quick-ranged weapon that can easily switch between devastating power shots and agile volleys. Instead of a charge mechanic, your heavier arrows will cause the lighter arrows stuck to the kemono to explode, allowing you to set up deadly chain reactions while you keep your distance. The Bow has excellent evasive options, great utility, and can utilize the advantage of ranged attacks much more than the Cannon, but it's not without faults.
Namely, the Bow asks you to take risks to deal damage. The lighter arrows are easy to use while staying safe, but they barely do any damage. On the other hand, heavier arrows can really bring the pain, but they have a longer charge time that leaves you exposed. This risk can be mitigated a bit if you let your fellow hunters or your Tsukumo take the kemono's attention, but that can't last forever.
5
Maul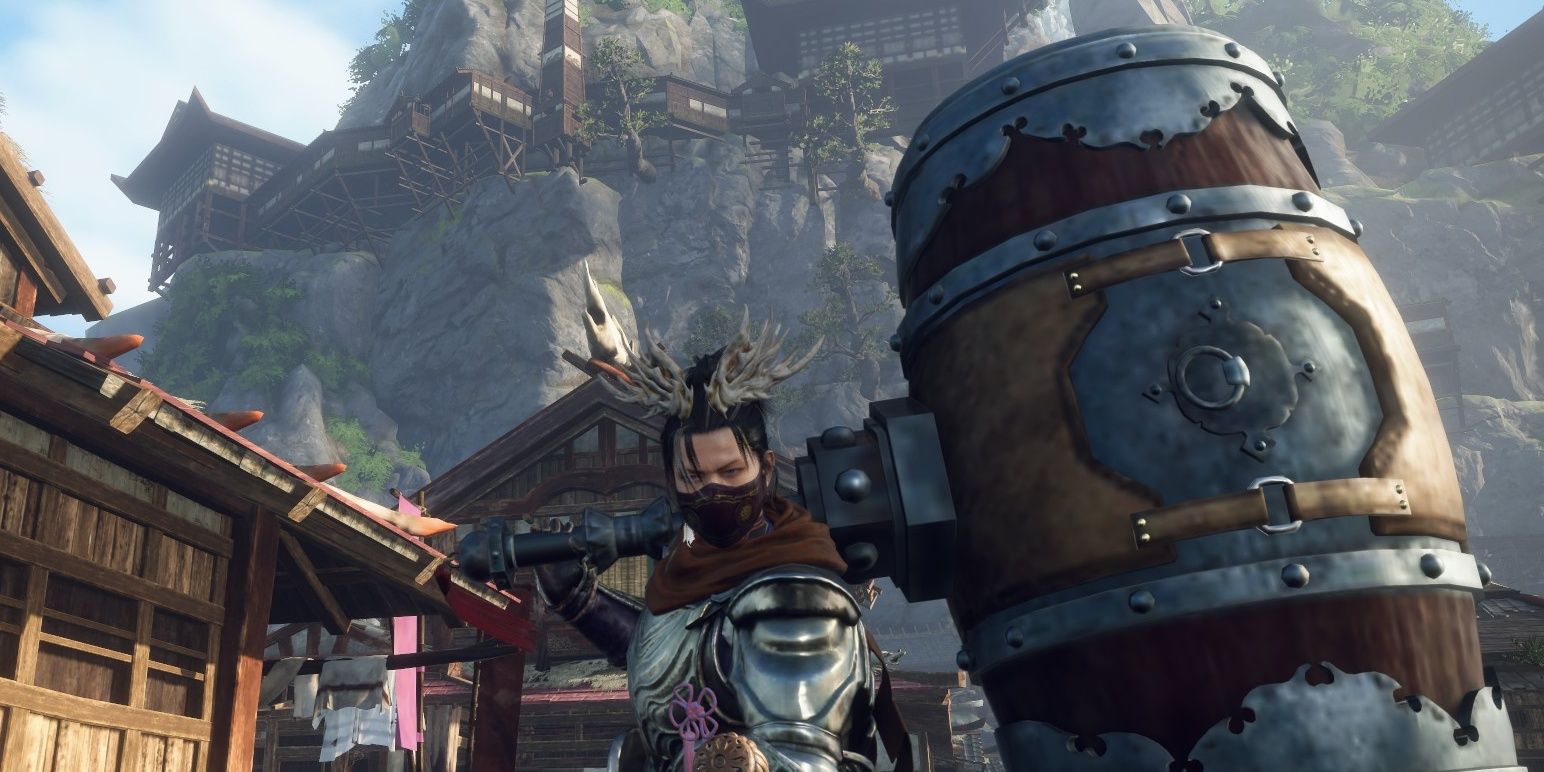 The Maul is perhaps one of the hardest weapons to master, being both a slower weapon and relying on timing-based combos. The Maul packs as much of a punch as the Nodachi but has all the combo complexity of lighter, faster weapons like the Karakuri Katana. Its diverse attacks bring a lot of variety to the table, and each one comes with a wide effective range. The Maul can even hit airborne enemies with surprising ease, but making this weapon as versatile as it can be isn't an easy task.
The biggest issue with the Maul is that most of its powerful moves are locked behind very strict combo timings or repeated slow attacks. To get the most out of this weapon, you need to absolutely master the combo timing and be able to nail it every time. Missing it at a key moment will bring your attack chain to an end and put you in a tough spot.
4
Karakuri Katana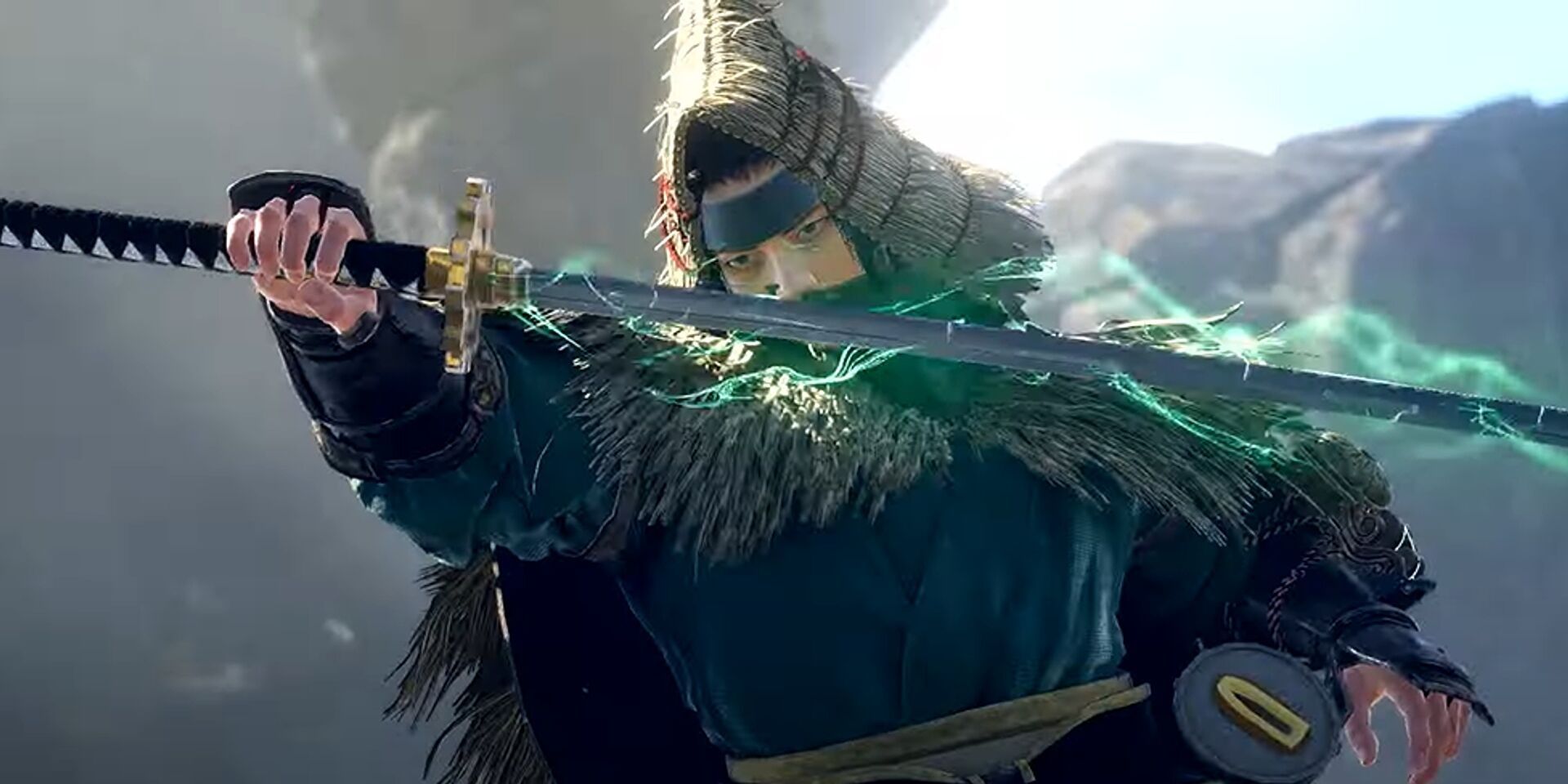 The Karakuri Katana is an easy-to-learn blade with a nice diversity of high-damage combos and mobile attacks. Its attacks seamlessly flow into each other, letting you switch between combo chains and choose your finisher at will. The basic combos built into the Karakuri Katana make it very flexible, and they can deal a respectable amount of damage if they land. Instead of having any glaring flaws, this weapon leaves a bit to be desired once you've mastered it.
RELATED: Wild Hearts Hands-On: A Lean, Mean, Monster Hunter With Pinch Of… Fortnite?
The Karakuri Katana is a very well-rounded weapon, but it really is a master of none. Its mobility isn't as high as other weapons, and it won't deal as much damage as Mauls or Nodachis. If you spend a lot of time with this weapon, you might also find yourself running out of ideas and ways to improve. The basics of the Karakuri Katana are solid, but they leave little room for experienced players to really show off their skills.
3
Bladed Wagasa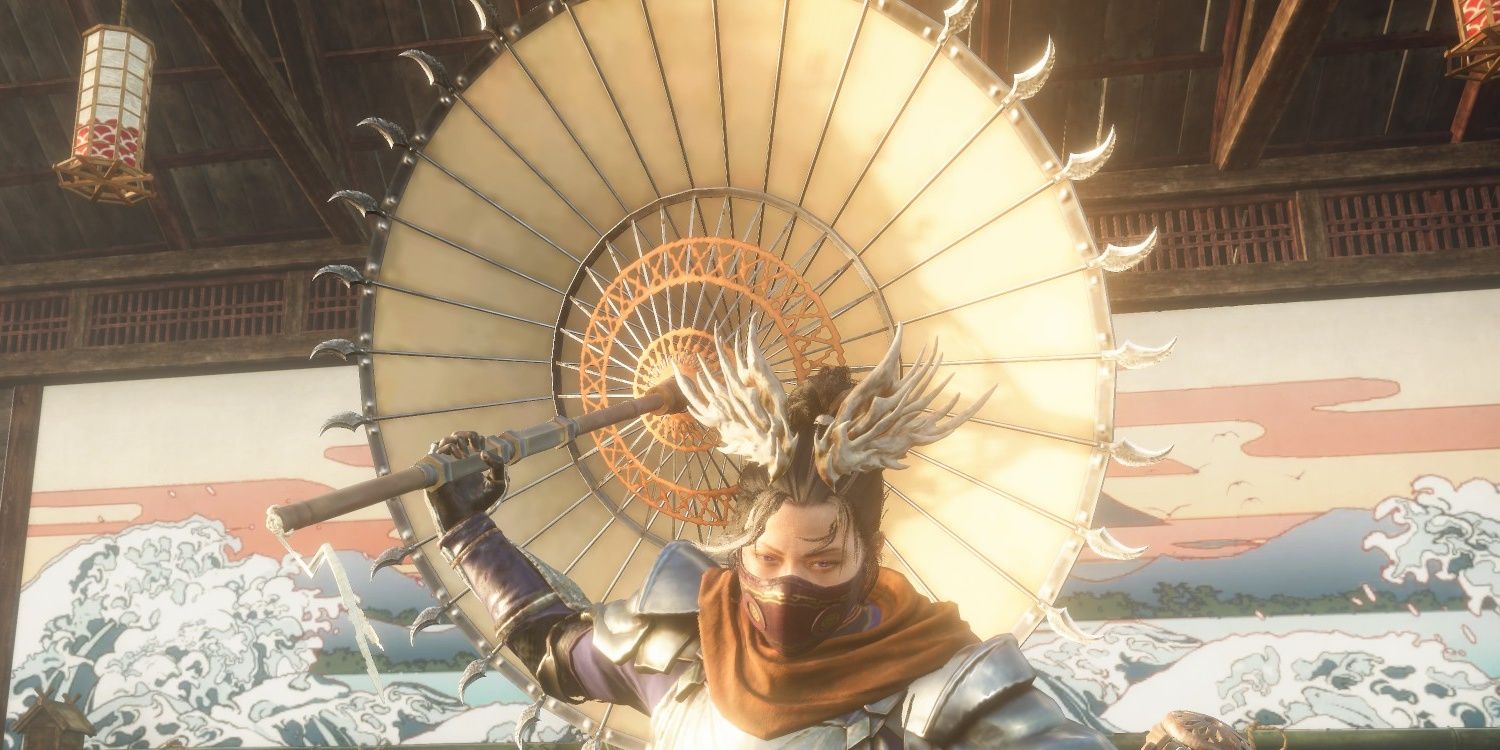 The Bladed Wagasa is a formidable umbrella that excels at delivering constant attacks and deflecting powerful blows. Strangely enough, this weapon has the highest defensive potential in the game as it comes with a parry move that rewards you with both increased damage and a few devastating counters. On top of that, the weapon boasts impressive combo potential and has the ability to take fights into the air if need be, but all this potential comes at a price.
This sharpened umbrella may be the hardest weapon to use in the game. Not only is the parry timing very difficult to master, but it's almost a requirement to start dealing damage. The Bladed Wagasa has a meter that increases by a bit whenever you hit an enemy or by a lot when you parry an attack. Without a high meter, you might as well be attacking with a feather, meaning you'll have to keep the pressure on and go for those risky parries.
2
Claw Blade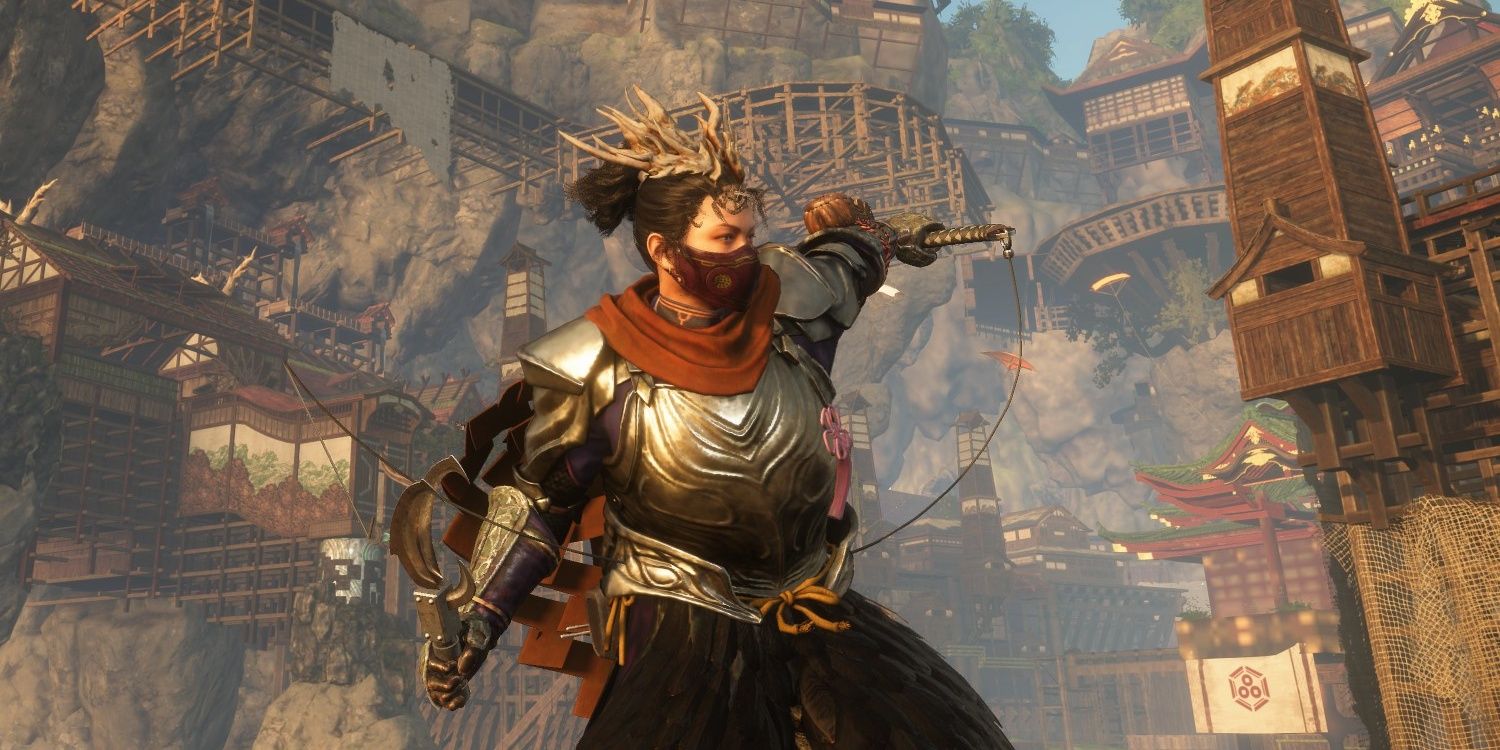 The Claw Blade is a strange entry in the weapons of Wild Hearts, offering the player unparalleled access to aerial attacks. The grounded moves leave much to be desired, but in the air, this weapon shines as it strings together attack after attack and leaps over kemono to get to safety. While latched on to a target, this aerial potential grows significantly, allowing the player to swoop around the target and zip in for devastating attacks. This weapon truly brings a great blend of quick attacks and evasive movement, but there's a reason it's not number one.
Similar to the Bladed Wagasa, the Claw Blade charges as you chain uninterrupted attacks together, so it relies heavily on your ability to dodge. While the weapon gives you extra tools to do so, there are some attacks that these tools simply cannot help you with. Since you spend most of your time in the air with this weapon, you may have an easier time against enemies with few attacks that hit above their heads, like Kingtusk, but you'll pay for that against other kemono with more aerial-focused moves.
1
Karakuri Staff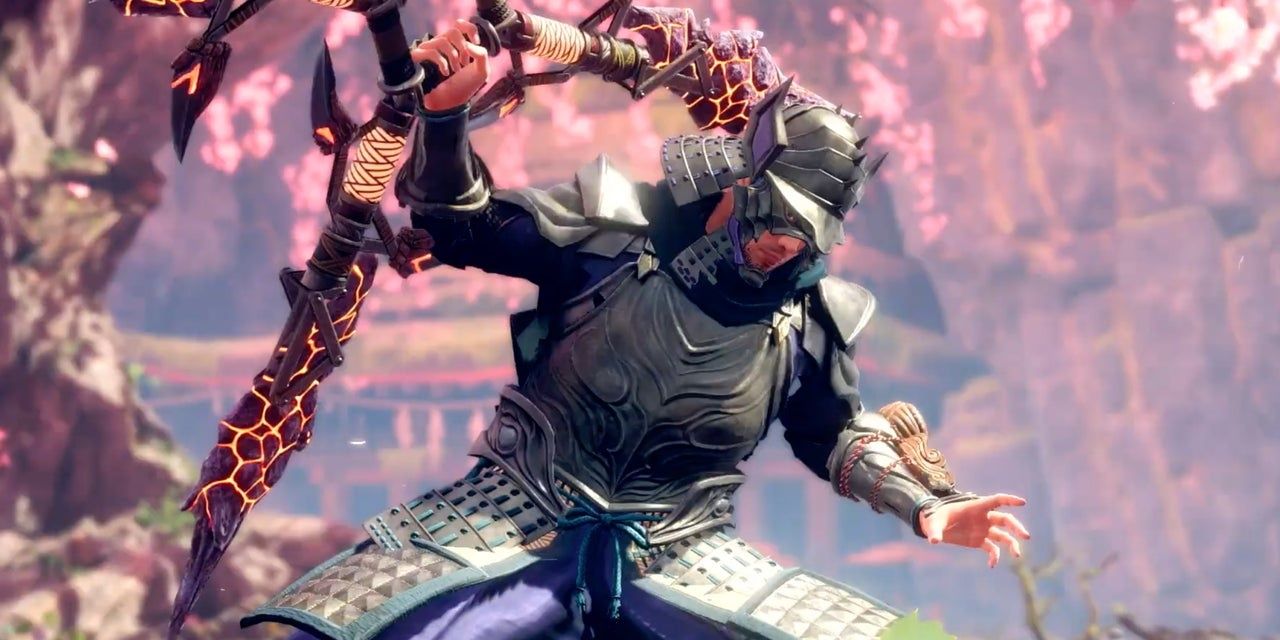 The Karakuri Staff is a shape changer of a weapon, taking on a handful of different forms with all different move sets. One big advantage of the staff is its unrivaled versatility which means that you'll always have the perfect move somewhere between your weapons. On top of that, you can build charge by switching forms after an attack, and once fully charged, this normally lightweight weapon unleashes one of the heaviest attacks in the game.
If there's any downside to be had about this weapon, it's that it doesn't have as many mobility-focused movesas other relatively quick weapons, and while it can take the form of many weapons, each of those weapons has very few moves available to them. However, these issues pale in comparison to the weapon's potential to answer any situation and charge up for devastating blows when larger opportunities present themselves. It's not even that hard to pick up either!
NEXT: Best RPG Boss Fights, Ranked
Denial of responsibility!
Gamers Greade is an automatic aggregator of the all world's media. In each content, the hyperlink to the primary source is specified. All trademarks belong to their rightful owners, all materials to their authors. If you are the owner of the content and do not want us to publish your materials, please contact us by email –
[email protected]
. The content will be deleted within 24 hours.