Entertainment
Why Fans Think Vice City's New Concept Map Is The Best Yet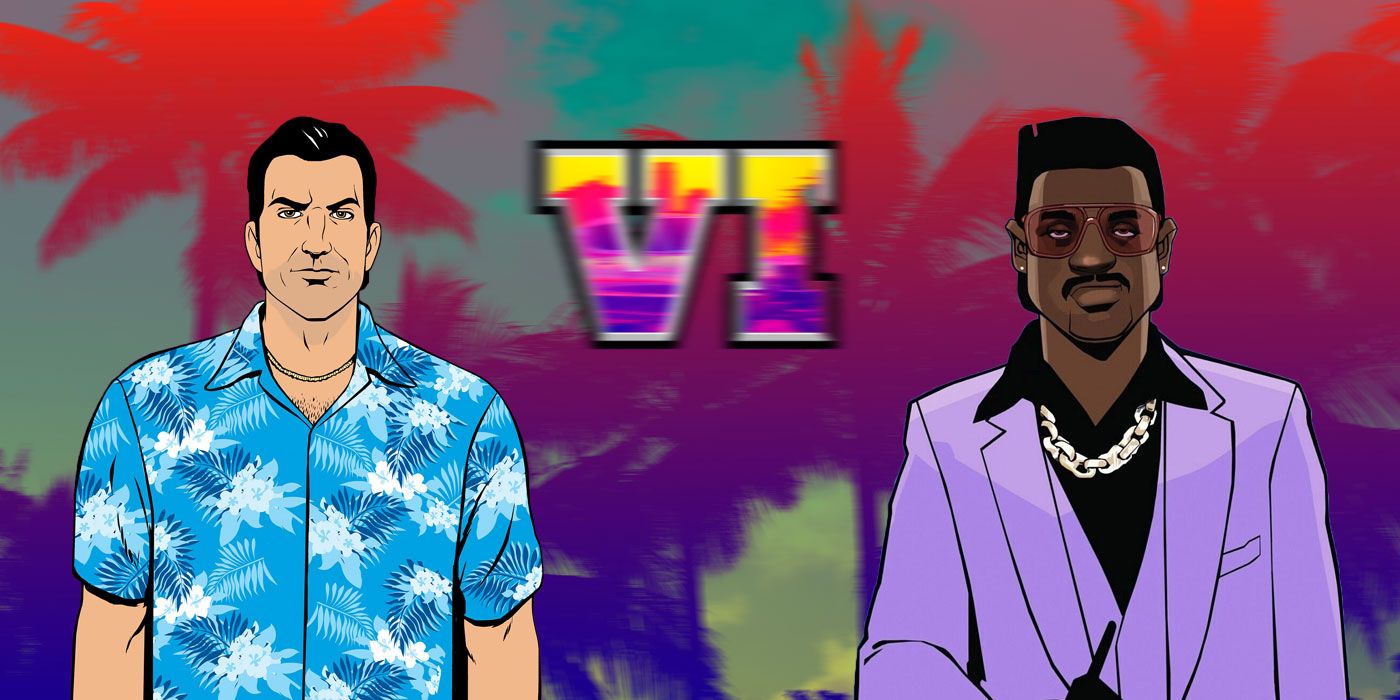 A Grand Theft Auto 6 concept map was posted online and fans think it's the best one yet. Here's why gamers think it's the best and want it to be real.
Grand Theft Auto 6 has been one of Rockstar Games' most closely guarded secrets of all time. Even eight years after the launch of GTA 5, the company has yet to say a word about the next chapter of its open world series. Fortunately for GTA fans, a steady trickle of rumors has given them a glimpse at what Rockstar could be planning for the monumental release. An allegedly leaked GTA 6 map bolstered gamers' confidence that the company could be planning a return to Vice City (fictional Miami). One excited fan has created one of the most striking GTA 6 map mockups in recent memory.
Currently, there's no way to confirm that Rockstar's GTA 5 follow-up will look anything like fans believe it will. The most concrete information that has surfaced about GTA 6 is that it's still in early development. Information about the setting of Grand Theft Auto 6 is nothing more than speculation at the moment. Still, a Redditor's GTA 6 map concept has been praised online as being the "best" theorization of what Rockstar's next sandbox adventure could look like.
Continue scrolling to keep reading
Click the button below to start this article in quick view.
Related: How Dan Houser & Lazlow's Departure Will Change GTA 6
Redditor coryharris0715 posted a design of what they believe a Vice City comeback could look like on January 19. The image is a silhouette and didn't include any major cities, topography, or nature models. Instead, it contained main roadways, waterways, and island chains, which is consistent with the type of geography present in Florida if Rockstar chooses to return to Vice City. Many past maps have lacked environmental details, making coryharris0715's design a breath of fresh air for GTA 6-craving fans. But how likely is it that GTA 6's final map will look anything like this?
GTA 6 Map: What Could It Actually Look Like?
For starters, there's a chance that GTA 6 won't be set in Vice City at all, which would mean the final map wouldn't look anything like the image seen above. Assuming that Rockstar is planning on bringing back Vice City, its final map design might be unlikely to resemble coryharris0715's mockup. That's because the sketch appears to be far too similar to the Southern tip of Florida.
The fan-made map is essentially a compressed version of the lower part of the Florida peninsula. That might seem like a logical design since Vice City is fictional Miami, after all, but Rockstar has never mirrored the real-life shapes of the states or cities that the previous GTA installments took place in. The maps of Liberty City and Vice City shared some loose similarities to the real-life locations they were inspired by, but this Reddit map contains explicit Florida landmarks, like Lake Okeechobee, the Keys, and Cape Coral.
Of course, GTA 6 may be the first time that Rockstar tackles realistic map creation to push the series forward, which would be an ambitious way to set the new installment of the franchise apart. While past alleged map leaks have suggested that Grand Theft Auto 6 could be a complete facelift of the series, Rockstar's continued commitment to GTA Online has hinted that the next phase of GTA might not be too different from GTA 5. Fans will need to wait for an announcement or teaser to know for sure, but until then, this map will let them imagine what could be.
Next: Every Grand Theft Auto Playable Character, Ranked Worst To Best
Source: coryharris0715/Reddit
Minecraft Hogwarts Build Captures Harry Potter Movie Magic
Follow us on Google News
Source