Several Devils with unique powers have made their debut in Chainsaw Man since the first episode, starting with the Zombie Devil. But, till now, no Devil was powerful enough to make our heroes sweat as much as the Eternity Devil. Of course, Gun Devil is even more powerful than the Eternity Devil, but he didn't make an appearance in the series so far.
RELATED: Chainsaw Man: Interesting Facts You Should Know About Makima
What we have seen of the Eternity Devil as of now is that he is a huge pile of flesh with mostly human faces attached to it. But the devil himself confirms that it is not his true body that they are seeing, and they are trapped in their stomach. He didn't seem to have any grudge toward the Devil Hunters either, and all he wanted was to consume Denji.
**This post contains SPOILERS for Chainsaw Man manga**
Introduction To Eternity Devil
The first introduction to Eternity Devil can be traced back to chapter 14 in the manga and episode 5 of the TV series. As the name suggests, Eternity Devil embodies the fear of eternity, and his core can be seen resembling the infinity sign. Just like every other devil, Eternity Devil also hates humans and finds pleasure in their pain and suffering.
Initially, he seems small and weak, but with time, he grows larger and larger. As seen in the series, Power slashes the body of Eternity Devil, which looks like a head. But later, he grows large enough to completely cover up one side of the corridor and continues to expand even further.
Why Eternity Devil Wants Denji?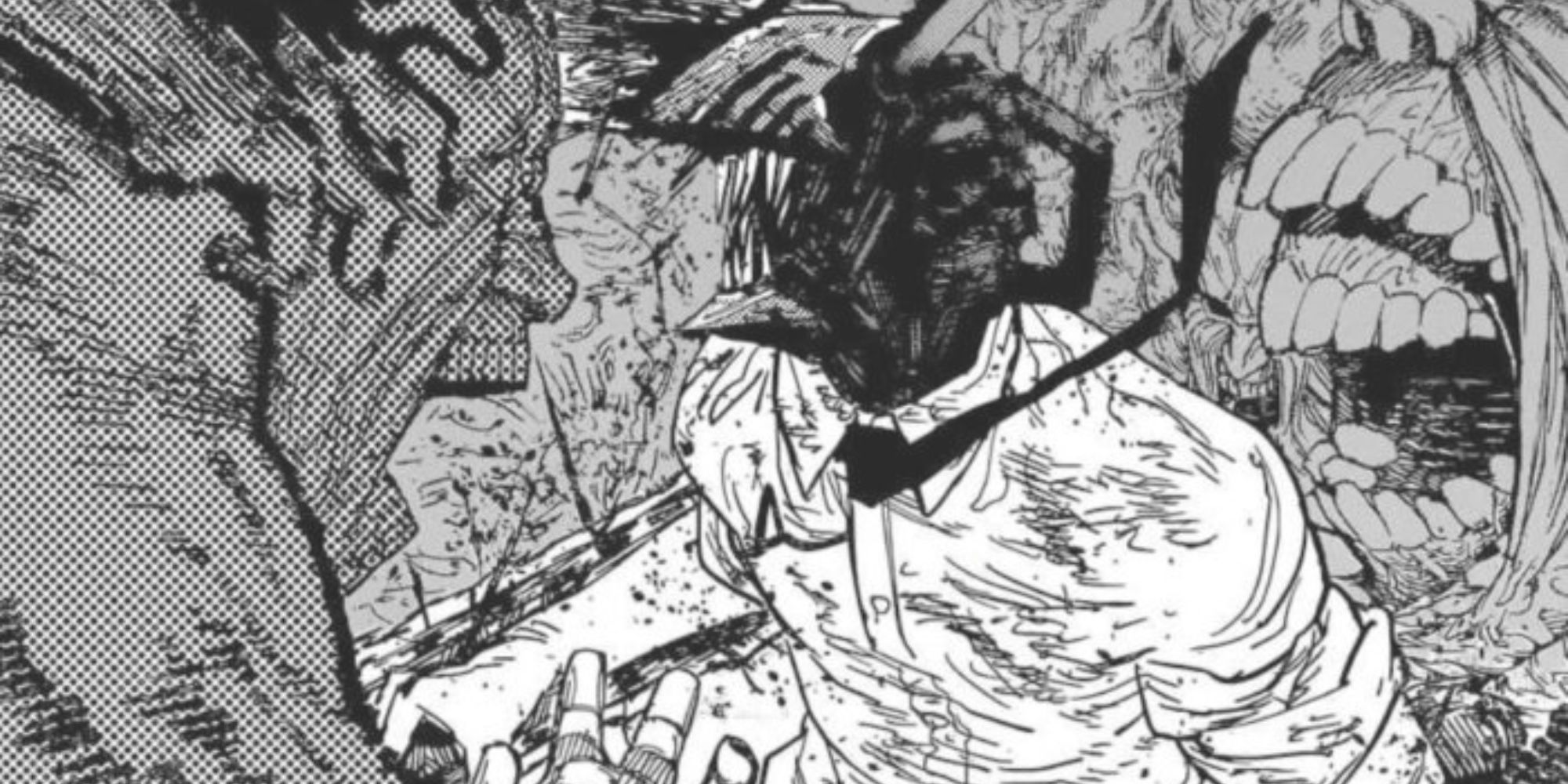 If you were introduced to Chainsaw Man with the anime adaptation, then you might not be aware, but Chainsaw Devil is a special case among the Devils. That's why most Devils desire to consume him, and Eternity Devil is no different. The reason why Eternity Devil wants to consume Denji so desperately is two-fold.
Chainsaw Devil is the only known Devil who can permanently erase another Devil from existence. It means once Chainsaw Devil consumes someone, they are permanently erased from everyone's memory. The only way to bring them back to reincarnation is by extracting them from Chainsaw Devil's stomach. Eternity Devil knows this fact, and that's the reason why he wants to get rid of him so desperately.
Eternity Devil wants to consume Denji because he is the most feared Devil of all. This means consuming the Chainsaw Devil would bring immense power to any Devil who consumes him. It can also be noticed that Eternity Devil fears Chainsaw Devil greatly, which is why he wants others to offer him his body instead of fighting Denji himself.
What Are Eternity Devil's Powers?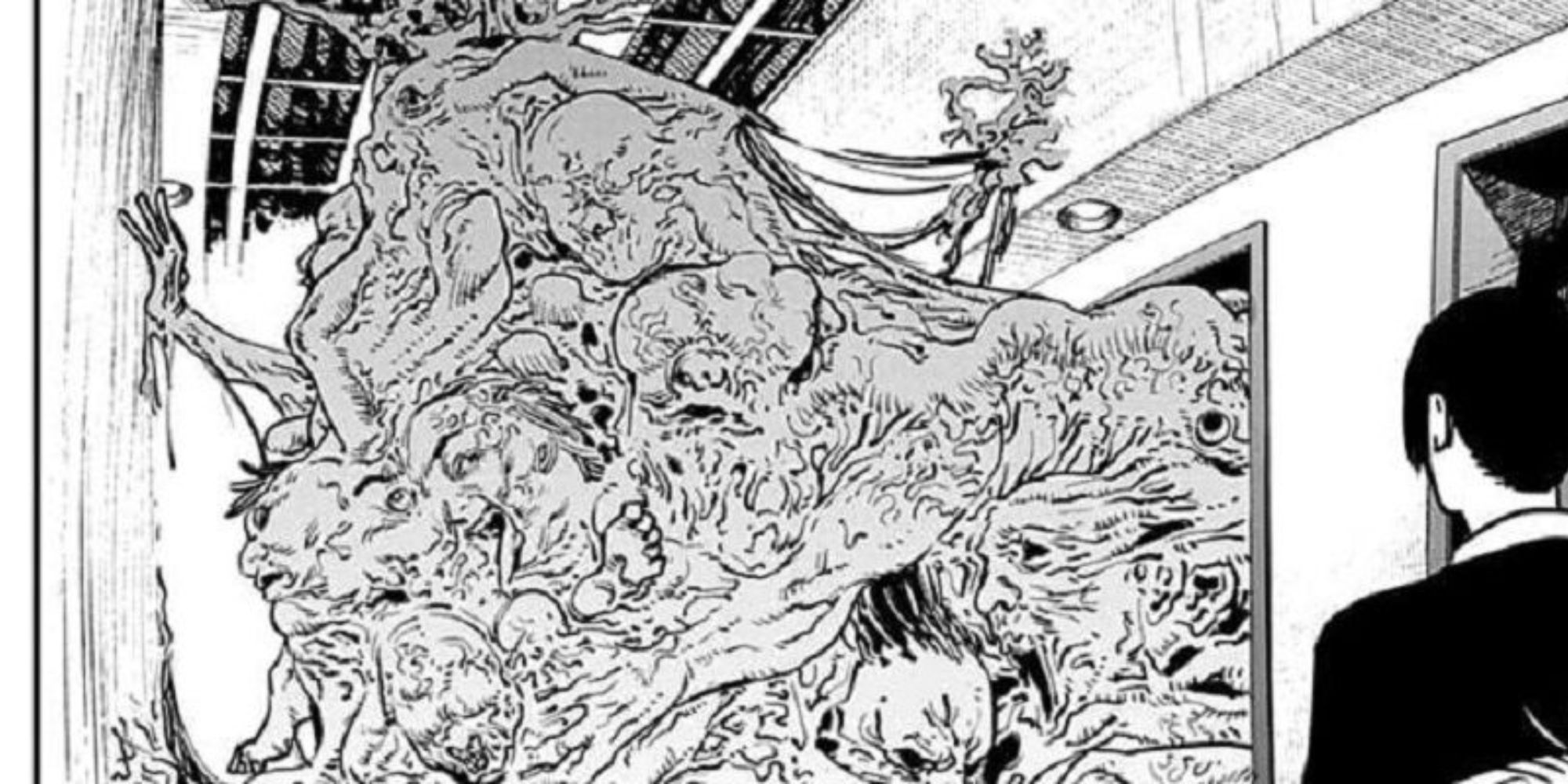 The major power of Eternity Devil is the ability to create an eternity loop, which makes his enemies stuck in a three-dimensional space for a lifetime. The space where his enemies are stuck is actually Eternity Devil's stomach. This power is evident in the hotel where Aki and his teammates are stuck on the 8th floor.
Another of his power that is also evident in the series is stopping time in any particular space. While they are on the eighth floor, Aki notices that the time is stuck at 8:18. Lastly, he has the ability of body manipulation, using which he can grow his body immensely in size. His physical strength shouldn't be underestimated either, as he is able to tear apart Denji even after his transformation.
Will Eternity Devil Die?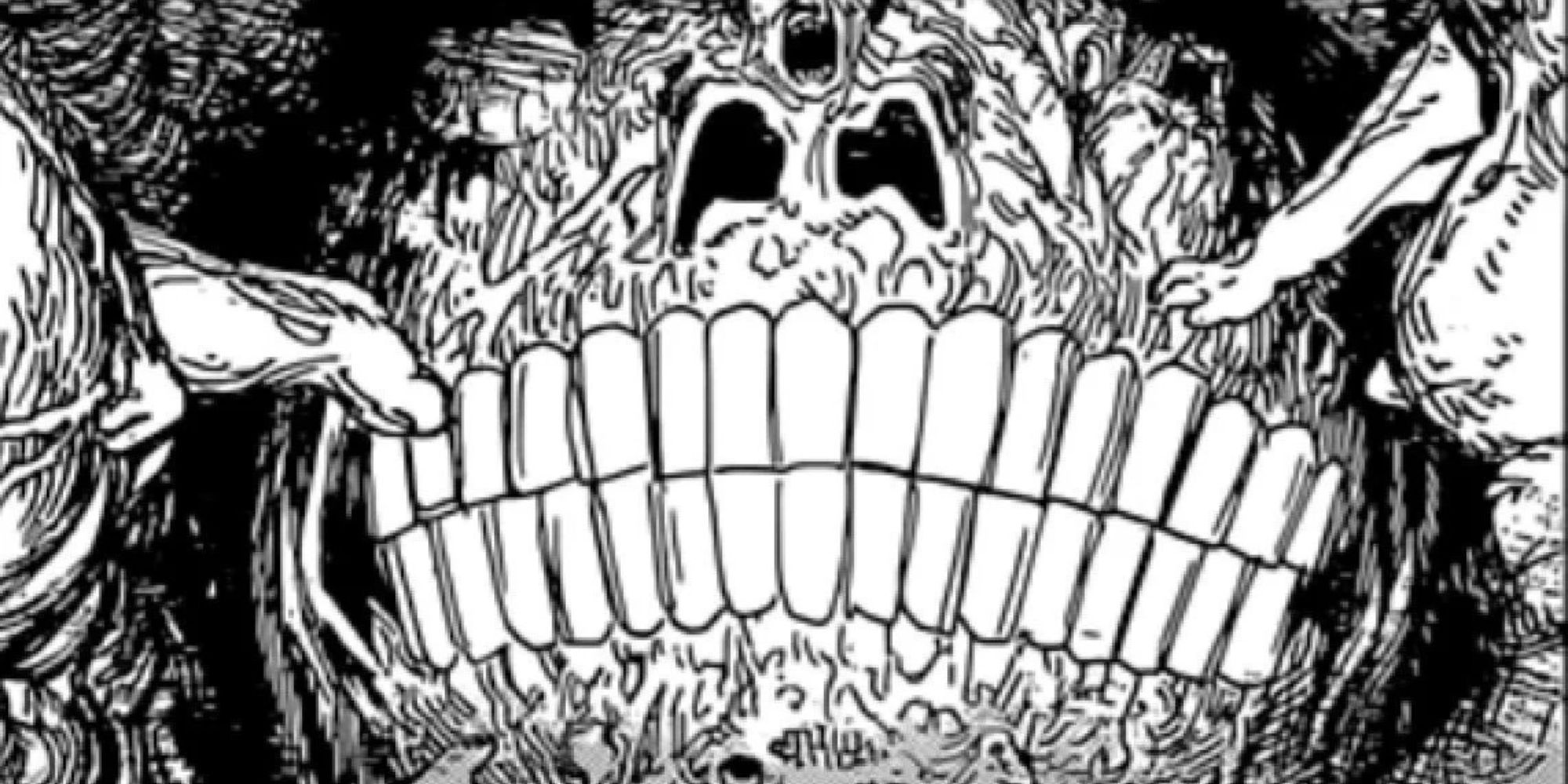 At the end of Episode 6, we see Denji getting ready to fight the Eternity Devil, and he plans to inflict so much pain on him that he will beg for his death. Well, Denji stands true to his words, as we will witness an intense battle between the two in the series. After three days of continuous battle between the two, Eternity Devil eventually succumbs to the pain and reveals his core to Denji, begging for his death. Denji will then cut the core into two halves, killing him permanently.
NEXT: Chainsaw Man: Interesting Facts You Should Know About Power
Denial of responsibility!
Gamers Greade is an automatic aggregator of the all world's media. In each content, the hyperlink to the primary source is specified. All trademarks belong to their rightful owners, all materials to their authors. If you are the owner of the content and do not want us to publish your materials, please contact us by email –
[email protected]
. The content will be deleted within 24 hours.