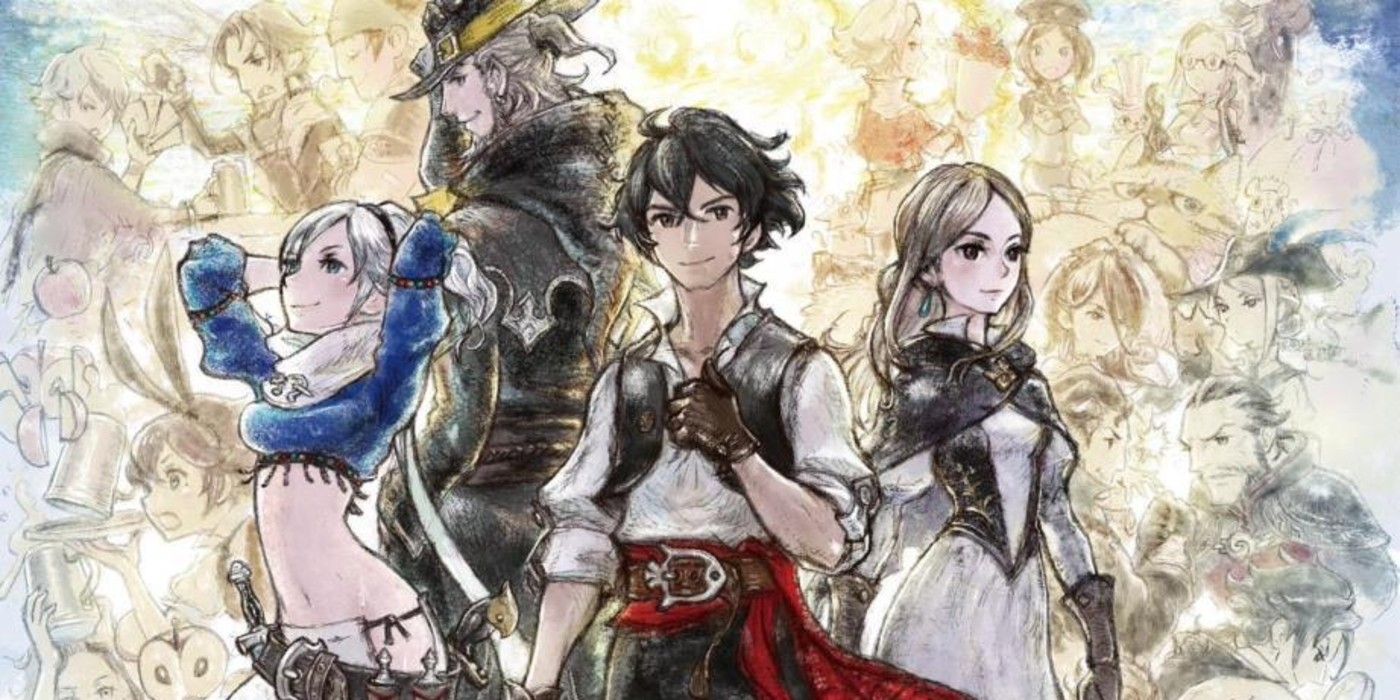 The story of Bravely Default 2 focuses on four main playable characters. Here's what fans should know about each one before playing the game.
As one of the most anticipated RPGs of the year, Bravely Default 2 introduces players to a cast of colorful characters over the course of its sprawling narrative. There are four main characters in the game who are playable. Here's what fans need to know about each one before playing the game.
While Bravely Default 2 has some colorful side characters and even antagonists, the main story focuses on four playable characters: Seth, Gloria, Elvis, and Adelle. Each of these characters can take on the various job classes in Bravely Default 2, and be controlled during the game's turn-based combat system. The main protagonist is named Seth, a young sailor who washes up on the shores of Excillant after the Crystal saves him from a storm at sea. Not long after these events, Seth meets up with another main character: Gloria.
Continue scrolling to keep reading
Click the button below to start this article in quick view.
Related: How Bravely Default 2 Connects To Final Fantasy
Gloria is the princess of Musa, a kingdom that watches over the safety of the Crystals but is destroyed after the Crystals are stolen. These events send Gloria on a mission to restore the Crystals, where she meets up with Seth. Eventually, these two cross paths with the other confirmed playable characters in Bravely Default 2: Elvis and Adelle. Meeting up with them rounds out the full four-member party.
Bravely Default 2's Main Characters Seth, Gloria, Elvis, & Adelle Explained
Adelle is a mercenary who is hired by Elvis for protection. Elvis is a scholar who's trying to decipher a book he inherited, which leads him on quest to find Asterisks. These mysterious gems decide a person's job in Bravely Default games, so it looks like Elvis will play a major role in Bravely Default 2's job system. It will be interesting to see how Adelle and Elvis remain with Gloria and Seth, when their motives are so different.
A surprise demo for Bravely Default 2 released last year, and a final demo debuted only a few months ago, so fans have gotten to spend plenty of free time with these characters already. As expected in a sprawling RPG like this, character development and revelations are a given. It will be interesting how these characters interact with each other over the course of the story, and how much they change by the game's end. Overall, though, the cast for Bravely Default 2 seems like a likable, diverse bunch.
With just a week until release, fans are undoubtedly excited to finally get to experience everything Bravely Default 2 has to offer. The four main playable characters are Seth, Gloria, Adelle, and Elvis. The game releases on the Nintendo Switch on February 26th, 2021.
Next: How Project Triangle Strategy Compares To Final Fantasy Tactics
Source: Bravely Default 2/Nintendo
Mortal Kombat: Smoke Is The Lin Kuei's Most Tragic Ninja, Not Sub-Zero
About The Author
Follow us on Google News
Read original article here