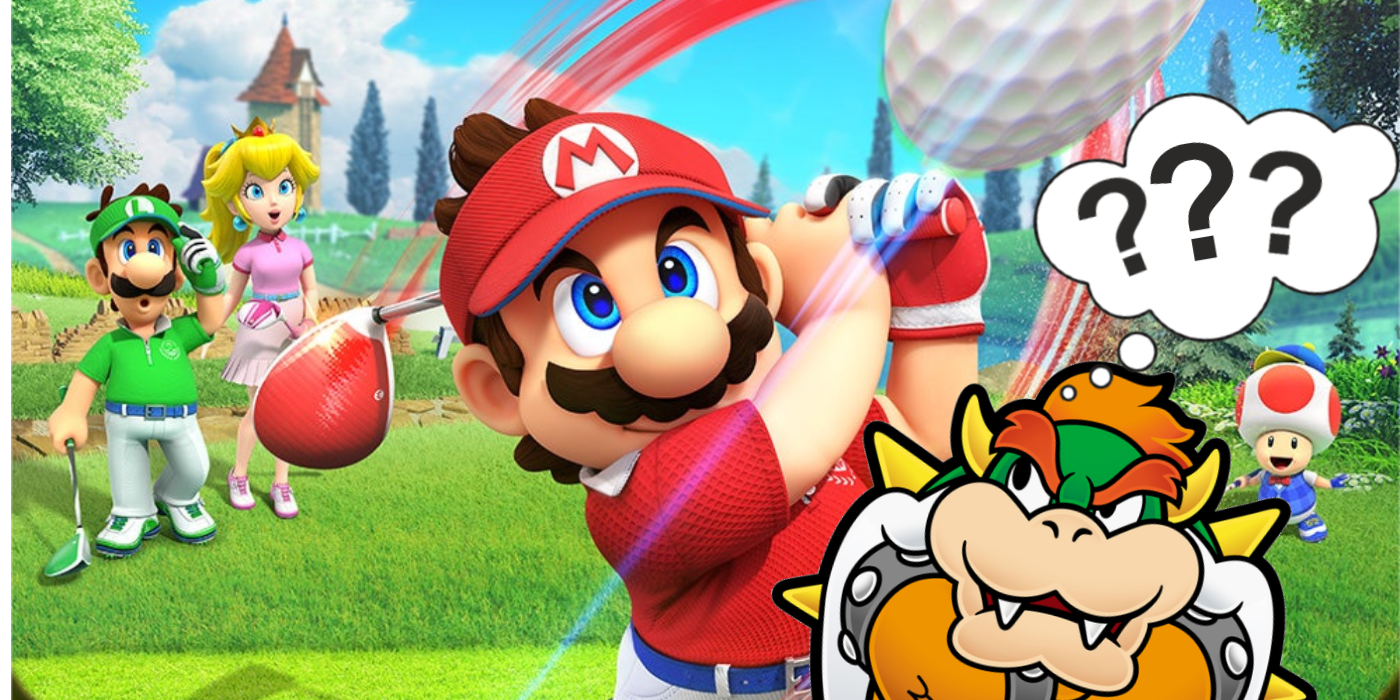 Mario Golf: Super Rush was announced in the latest Nintendo Direct, and its release could signal the future of Nintendo's next Mario game.
The February 2021 Nintendo Direct revealed the next Mario sports game on Switch is Mario Golf: Super Rush, and this may have important implications for the immediate future of the Mario series. Fans of the series were likely thrilled to see Mario Golf's return after its seven-year hiatus, but some were hoping for a different Mario sports game.
In 2018, Nintendo released Mario Tennis Aces on Switch, which received positive reviews from both fans and critics. Players appreciated how competent of an arcade tennis experience it was, while still offering enough chaotic elements to warrant the Mario title. It was a good push forward for the series, but it's shocking the Switch has yet to see other Mario sports games on Switch until now. Most Nintendo consoles since the N64 featured Mario sports games of all kinds, but so far, the Switch is dedicated exclusively to tennis and golf.
Continue scrolling to keep reading
Click the button below to start this article in quick view.
Related: What Mario Golf's New Story Mode Is
One of the more interesting Mario sports titles is the Super Mario Strikers soccer series, which last had a game released in 2007 on the Wii. Strikers was more edgy and intense than most Mario games, in general, and its spin on arcade soccer made the series quite beloved. However, the announcement of Mario Golf: Super Rush has decreased the chances of the next Mario soccer game releasing anytime soon.
Why A New Mario Strikers Soccer Game Likely Isn't Coming
While Mario Golf and Mario Tennis are created by developer Camelot, Mario Strikers was made by Next Level Games, which has also worked on other Nintendo games, like Luigi's Mansion 3 and the Wii's Punch-Out!! With Luigi's Mansion 3 released two years ago and Next Level Games recently acquired by Nintendo, the developer is likely nearly ready to reveal its next Switch game, but it probably won't be Strikers.
Mario Golf: Super Rush is slated for summer 2021, so it's unlikely Nintendo would want a Super Mario Strikers game – or any other Mario sports game, for that matter – to compete with Mario Golf in the same year. Additionally, Next Level Games worked on Metroid Prime: Federation Force between Luigi's Mansion: Dark Moon and Luigi's Mansion 3. If its still following this pattern, the company may be taking another break from Mario-related projects to work on something different.
If there isn't another new Mario sports game the Switch's near future, then what will Nintendo's next Mario game be? Heavy-hitting sequels like Splatoon 3 and Breath of the Wild 2 both prove Nintendo is willing to release multiple titles from a one franchise on Switch, which indicates Nintendo could release a sequel to an already established Mario Switch game. Super Mario Odyssey 2, Super Mario Maker 3, Mario Kart 9, and Super Mario Party 2 are all possibilities. The latter two seem most likely, since those franchises have gone a long time without a new game or even a DLC expansion. Whatever Nintendo decides is right for Super Mario after Mario Golf: Super Rush, fans can rest assured there's plenty of Switch content to keep them busy until the next Mario game.
Next: Super Mario 35 Event Wants Players To Kill 350 Million Goombas
Red Dead Redemption Is Hard To Distinguish From Real-Life Photo
About The Author
Follow us on Google News
Read original article here