Entertainment
WandaVision Episode 8 Is Reportedly Show's Longest So Far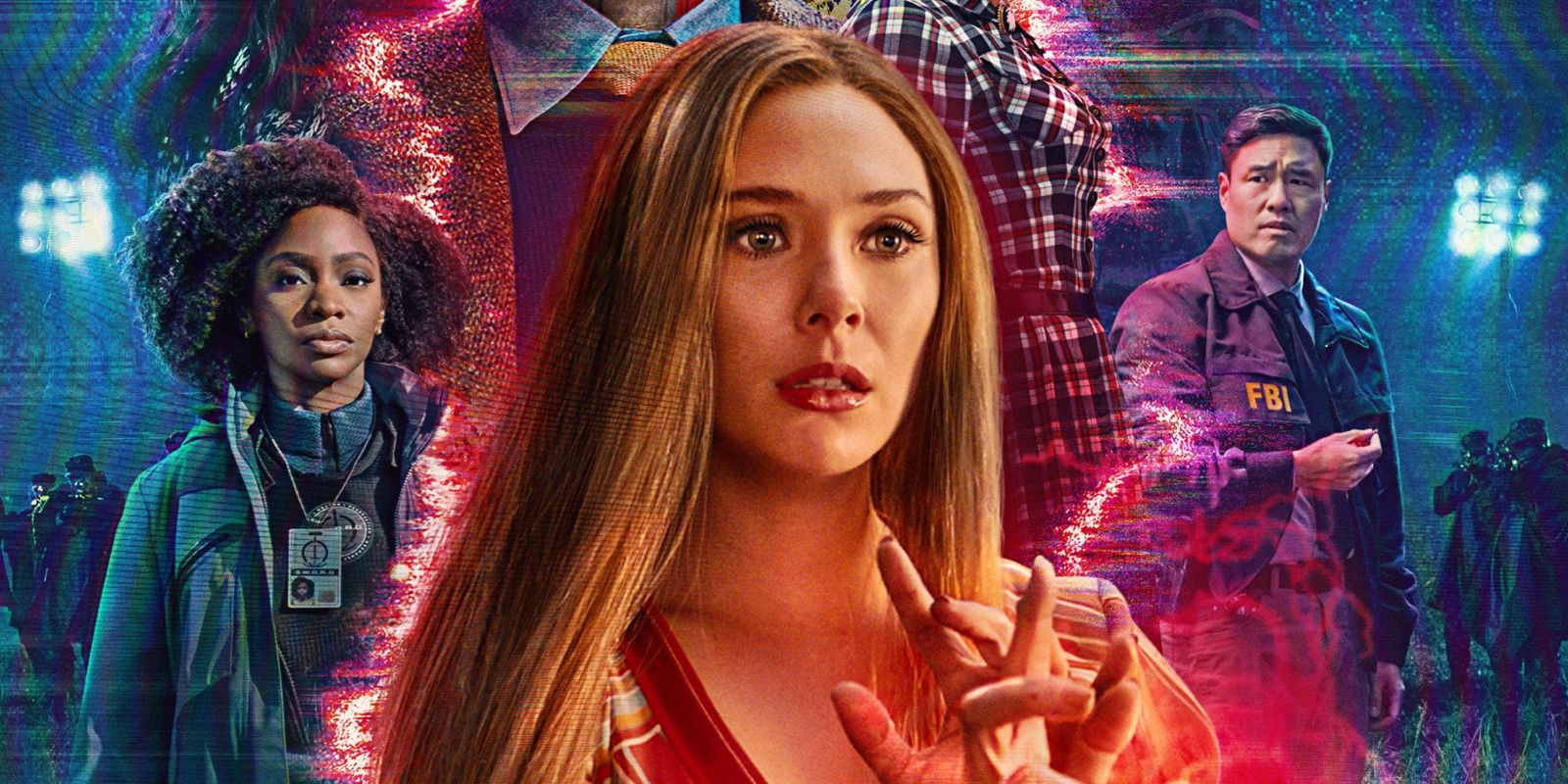 WandaVision is moving into its final episodes, and the runtime for episode 8 reportedly reveals it may be the show's longest episode yet.
The runtime for WandaVision episode eight has reportedly been revealed, and, if accurate, it will be the show's longest entry yet. The MCU's first Disney+ series is moving into its endgame with its final two episodes. Those involved with the show have repeatedly touted what are said to be some mind-blowing last episodes with an MCU movie scale. WandaVision's been criticized for various reasons, including episode length and pacing.
After the events of WandaVision episode seven, though, things are finally heating up in Westview. Monica Rambeau finally made her superhero debut after going through the Hex wall for the third time. Wanda's world is crumbling around her, out of her control. In the biggest twist, depending on who you're asking, WandaVision also may have finally revealed its big bad. Kathryn Hahn's nosy neighbor Agnes was finally confirmed to be none other than sorceress Agatha Harkness.
Continue scrolling to keep reading
Click the button below to start this article in quick view.
Related: Agnes' House Bug Explained: How It Teases To WandaVision's Villain Plan
While it's unlikely that all of this will be resolved in WandaVision episode eight, things are finally coming to a head, and it seems like the series will have an outsized episode to compensate for that. According to Reddit user u/Plenty_Echidna_544, WandaVision episode eight will run for 47 minutes. The same user accurately revealed the runtime for last week's episode, "Breaking the Fourth Wall," which clocked in at 37 minutes.
Even at 47 minutes, WandaVision episode eight will only clock in at around 40 minutes with its over-sized credit sequence, another source of criticism leveled at the series. Even with the credits sequence, and another possible mid-credits surprise, the episode should run about forty minutes long. That puts it at several minutes longer than WandaVision's second-longest entry, with episode five, "On A Very Special Episode…" running 41 minutes with credits included. With how much ground WandaVision needs to cover, fans will take as much as they can get.
Even with WandaVision's big Agatha Harkness reveal, some are still skeptical about who the series's real villain could be. Mephisto or Nightmare could still be lingering in the background, and, seeing as Agatha is usually more ally than foe to Wanda, a reveal like that would make sense. On top of that, WandaVision reverted to MCU tradition with its mid-credits sequence that showed Monica meeting "Pietro" for the first time. All of this indicates that WandaVision is gearing up for the explosive ending and longer episode runtimes certainly hint at the scale of the impending showdown.
More: Who Is Agnes? Kathryn Hahn's WandaVision Comic Character Explained
Source: u/Plenty_Echidna_544
Black Widow (2021)Release date: May 07, 2021
Shang-Chi and the Legend of the Ten Rings (2021)Release date: Jul 09, 2021
Eternals (2021)Release date: Nov 05, 2021
Spider-Man: Homecoming 3 (2021)Release date: Dec 17, 2021
Doctor Strange in the Multiverse of Madness (2022)Release date: Mar 25, 2022
Thor: Love and Thunder (2022)Release date: May 06, 2022
Black Panther 2 (2022)Release date: Jul 08, 2022
Captain Marvel 2 (2022)Release date: Nov 11, 2022
90 Day Fiancé: Julia Explains Background Information About Her Son
About The Author
Follow us on Google News
Read original article here