It's been over 24 years since Cowboy Bebop first aired, and yet there is something timeless about the series. A remake on Netflix tried and failed to recapture the energy of the original, but the original series remains vibrant and engaging, as meaningful today as when it first premiered — even as its future technology looks more dated.
RELATED: Best Anime Movies Of All Time, Ranked
The highly episodic structure of the series means that in many ways the series is 24 self-contained outings (the two-part episodes are contiguous), which of course means that some will hit just a little bit better than others. The whole series is worth watching, but there are definitely episodes that stand out from the rest.
10/10

Gateway Shuffle

Cowboy Bebop is in part defined by its memorable antagonists, and Maria Murdoch certainly qualifies… but what elevates this episode is neither Murdoch nor her scheme, with the slight body-horror twist put on it.

Gateway Shuffle is the first episode that features Faye acting not as an antagonist toward Spike and Jet but as an uneasy ally, and in that regard it sets the tone for the dynamic that will inform the three most developed characters in the cast for the rest of the series. Concluding with her functionally inviting herself to move in, it's a memorable and catchy episode even with its early placement.
9/10

Mushroom Samba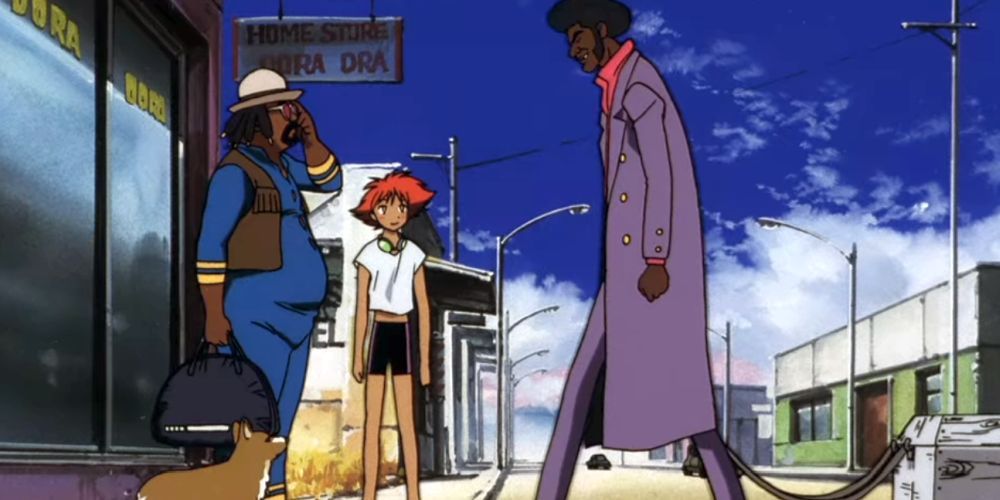 Ed was the most underdeveloped member of the main cast on the Bebop, usually serving as comic relief and frequently in unexpected, bizarre fashions. So Mushroom Samba gives her an entire episode focused on her… and the entire plot becomes a strange stream-of-consciousness nightmare where Ed's actions seem to fit in quite naturally.
RELATED: Best Joke Characters In Gaming
Much like Ed herself, the jokes of this episode are not going to land for everyone, but the insane pile-up of would-be antagonists and the sidelining of the rest of the cast makes this episode both unique and memorable. And, if the humor lands for the viewer, it's a non-stop ride of laughter right down to an ending that shows that even when the protagonists get a win, they don't wind up actually getting what they want.
8/10

Ballad Of Fallen Angels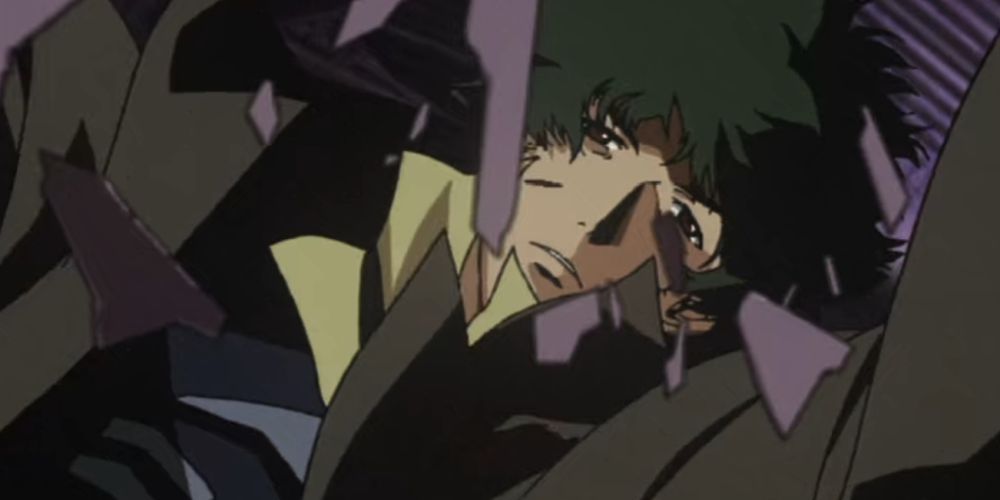 Only a few episodes of the series deal with the ongoing plot between Spike and the cold-hearted Vicious and their mutual antagonism. Yet Vicious is easily remembered as a main character despite his scant appearances, helped significantly by first appearing in the sharply escalatory Ballad of Fallen Angels.
This episode devotes most of its second half to an extended action sequence, showing the amount of care and danger that could be communicated while also raising the stakes on the series as a whole. Watching Spike's fall through stained glass while Yoko Kanno's "Green Bird" plays in the background is a signal of some of the weight that the show will grapple with and an early warning for the overall tone and intent.
7/10

Sympathy For The Devil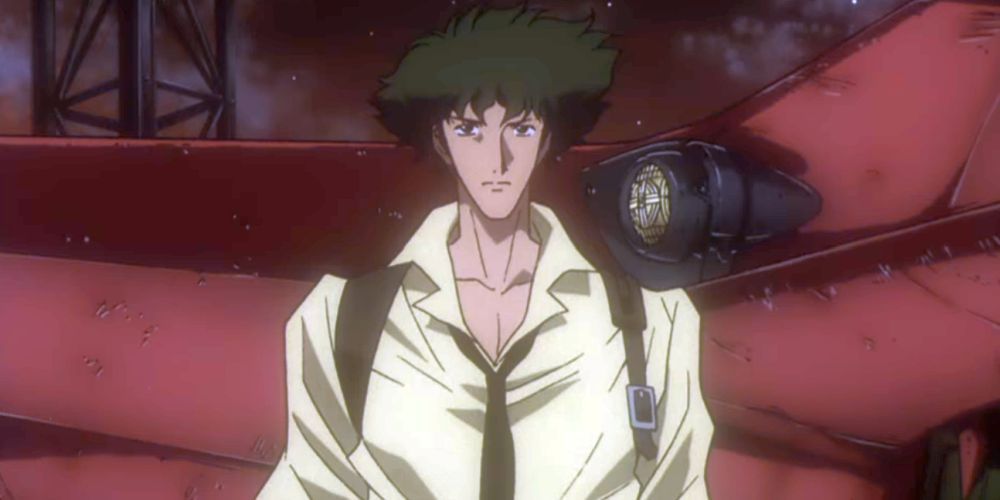 Spike is a character who resists most efforts to get inside his head, but there are glimpses of who he is spread throughout the series. Sympathy for the Devil definitely highlights him, starting with the fact that the obvious bounty the characters are hunting is removed very early on, but Spike still seeks and needs answers.
RELATED: Best Shounen Anime, Officially Ranked
It's a fascinating episode that leaves a lingering question of what Spike himself saw as his role in this particular set of events, whether he was a savior of a victim, an avenging angel, or just the one person who was willing to care about this when there was no money in it. No matter how you read it, it's a powerful and thought-provoking episode.
6/10

Toys In The Attic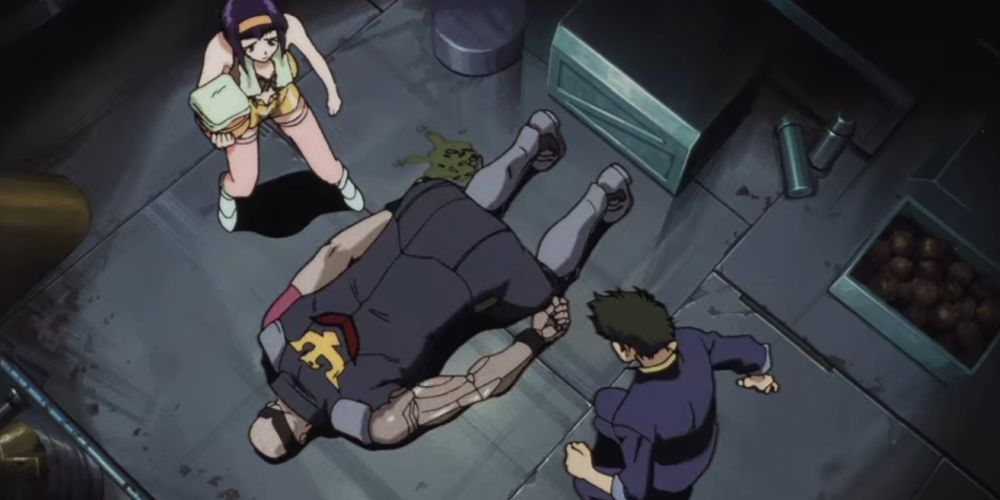 There's a sense of humor all through Cowboy Bebop, but there are only a handful of episodes that could really be called comedic. Toys in the Attic definitely qualifies, being an odd parody of the classic film Alien (which has much less comedic and more scary game options) with the crew of the Bebop in which nothing feels quite safe or grounded.
For a strange episode that possibly ends with most of the cast incapacitated, there's little to say beyond observing that it mostly shows to demonstrate how poorly these otherwise competent characters handle a fairly simple problem. But, how can you not love an episode that ends with a moral lesson of "clean out your refrigerator?"
5/10

Cowboy Funk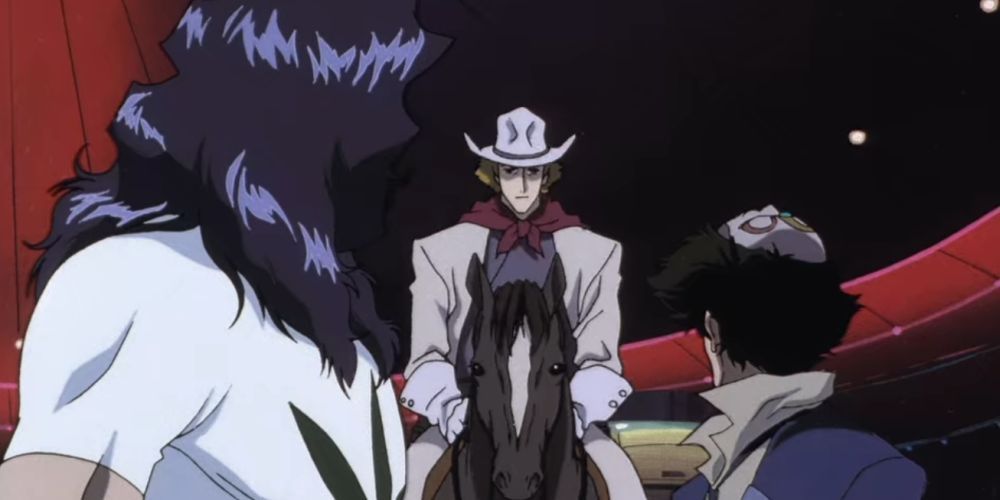 Not only is this episode not actually about the bounty target (a man planting bombs inside of teddy bears), it's actually an oddly light-hearted episode — despite the fact that it features a great deal of destruction wreaked by both the bounty target and Spike and Cowboy Andy in their episode-long feud.
While other episodes make it clear that Spike mostly considers bounty hunting to be a thing to do while waiting for things that are more important to him, the comparisons between him and Andy cause him constant irritation, right down to the implication that it's a hobby of sorts for both of them. It's a nice chance to see Spike being genuinely ruffled despite his usual unflappable persona.
4/10

Waltz For Venus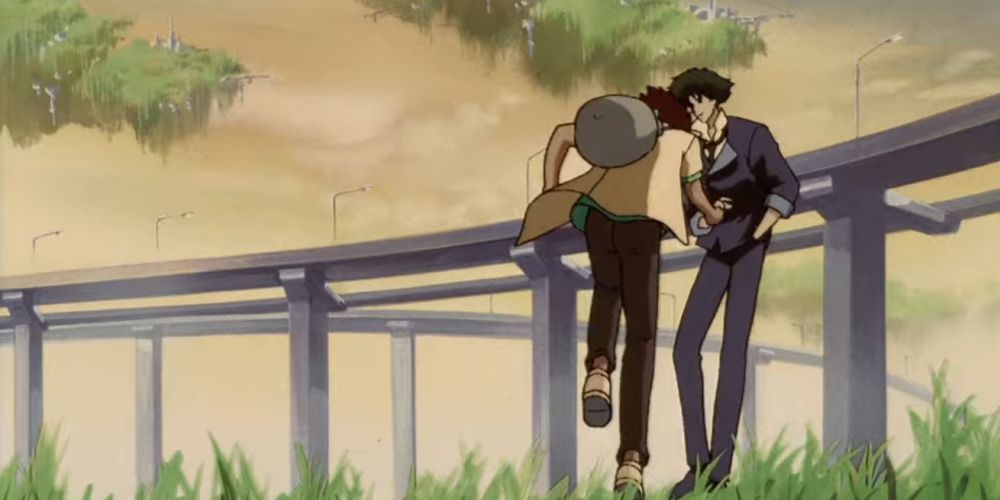 Lots of episodes demonstrate the fact that Spike has more compassion than he might admit, but Waltz for Venus is the episode where it's made clearest. Spike meets young aspiring gangster Roco and takes a shine to him, ultimately giving a lot of time, effort, and even money to helping Roco and his blind sister Stella.
A good part of the subtext of the episode is about moving on from loss — which ties into Spike's own inability to do the same even as he recognizes the problems it causes him. A sweet and quiet episode with a bittersweet ending, but it's all the more effective for it.
3/10

Ganymede Elegy
One of the most important parts of understanding Cowboy Bebop as a whole lies in understanding that every character in the main cast is in some way damaged or hurting from something important that they have lost. This is as true for Jet as it is for the rest of the cast, and while Ganymede Elegy isn't the only episode that delves into his past, it's easily the best.
RELATED: Best Romances In Anime, Ranked
A quiet and mournful episode, it centers around Jet reuniting with his girlfriend Alisa who left him many years before (this is not a romantic series), only to discover that her new life puts her in his crosshairs as a bounty hunter. Even by the show's standards, it's a mature episode centering around loss, moving on, and understanding the distances between people.
2/10

Speak Like A Child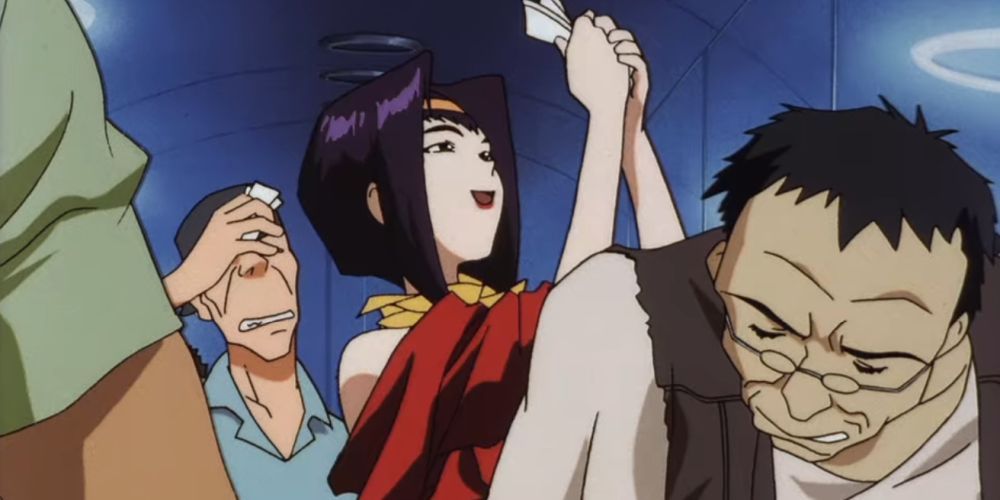 Faye, for most of the series' run, is a character who is searching for her past and what her history means. It's thus very important when this episode provides her with answers about precisely that… only for Faye to realize that she no longer has any recollection of the person who she was.
The plot centers around Spike and Jet trying to find a way to play an old videotape sent to Faye while Faye herself avoids them and the Bebop out of fear of consequences for her past actions. Seeing her emotional breakdown at the ultimate revelation of who recorded the tape in the first place ends the episode on a contemplative but impactful note that resonates through the end of the show.
1/10

The Real Folk Blues (Parts 1 & 2)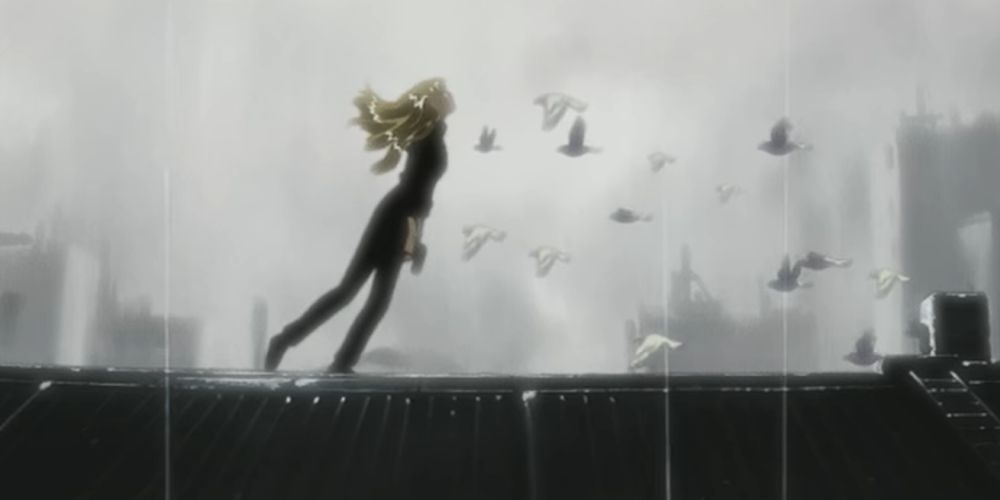 The only real criticism one can level at Cowboy Bebop's finale is that you really need to watch the rest of the show for it to make sense, and it doesn't work as a standalone piece. But, in every other respect, from start to finish, the series finale serves as a testament to the emotional impact of the show and the arc of its characters.
A finale for Spike and Vicious as much as anything, the final episodes explore not only what it means to deal with your past but to be unable to move on from it, and all of the consequences that brings. It's an emotional finale that ends with five words that echo to any fan of the series, now as much as ever: you're gonna carry that weight.
NEXT: Best Shoujo Anime, Ranked
Denial of responsibility!
Gamers Greade is an automatic aggregator of the all world's media. In each content, the hyperlink to the primary source is specified. All trademarks belong to their rightful owners, all materials to their authors. If you are the owner of the content and do not want us to publish your materials, please contact us by email –
[email protected]
. The content will be deleted within 24 hours.