Titanfall 2's matchmaking gets quietly fixed, reigniting hopes of Titanfall 3 amid cryptic Apex Legends teaser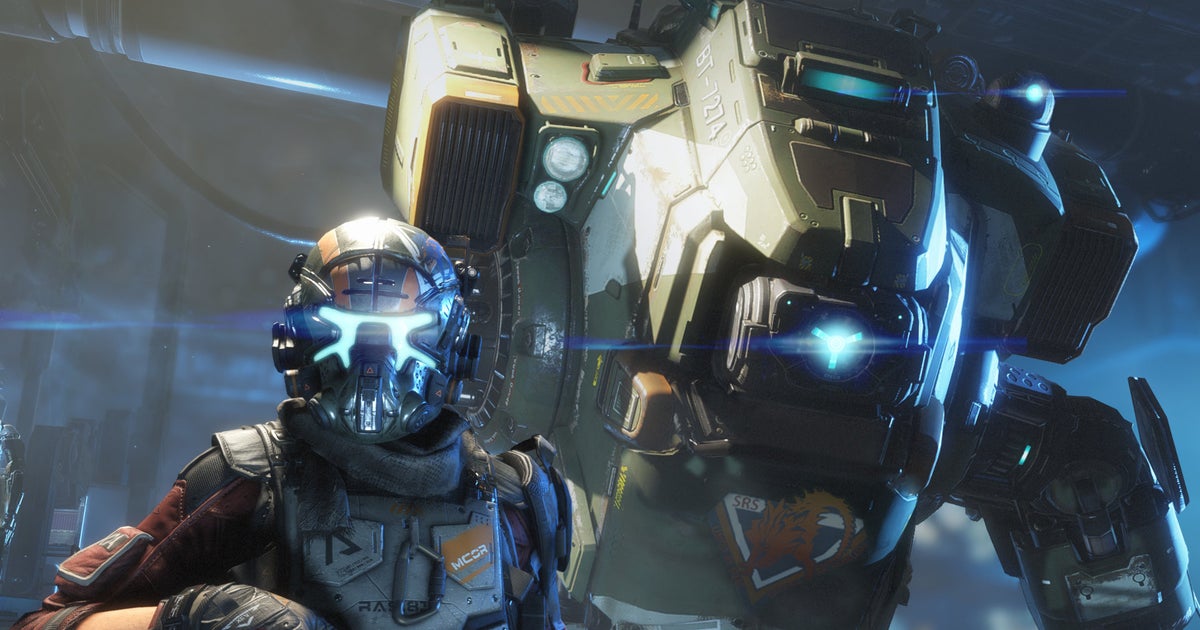 Could Titanfall 3 finally be on the way? It's a hope that fans of Respawn's beloved shooter have been holding onto for the best part of a decade now, but recent evidence in the form of quiet updates to Titanfall 2 and a cryptic teaser for its spiritual successor Apex Legends has given them renewed hope that something new might be on the way.

Titanfall 2 came out all the way back in the misty past of 2016, before its universe of manoeuvrable mechs and pilots was repurposed by Respawn for the multiplayer battle royale spin of Apex.

In the seven years since, Titanfall proper has been left dormant, with its outstanding single-player campaign tied to slightly wonky multiplayer plagued by disconnection and matchmaking problems, as well as hackers, exploits and DDOS attacks.

While Respawn addressed some of the issues several years ago – including fixing disconnections during games and eliminating server lag – and reassured players in the wake of reported security vulnerabilities back in September 2021, Titanfall 2's multiplayer has largely sat untouched for the two years since.

For that reason, it raised eyebrows when the game's ongoing problems with disconnecting during matchmaking were quietly fixed last week, as spotted by Reddit user GeckoEidechse. On top of the matchmaking fix, a number of other bugs and other minor issues are reported to have been fixed on the sly, with no word from Respawn about the update.

If that wasn't suspicious by itself, it looks like the featured playlist for multiplayer modes has also been updated recently, cycling between a number of featured-only modes, and the weapon selection in the one-on-one Colosseum mode has been changed.

If you're still not quite convinced it's more than a coincidence, there's another part of the puzzle to consider. Apex Legends' most recent patch notes update ends with what appears to be a teaser involving the Titanfall games, including strings of numbers that clever-clogs internet detectives quickly determined to be the release dates for the original Titanfall, Titanfall 2 and Apex Legends expressed in Unix time.

On top of that, the teaser's reference to "Subject: Nessie" nods to an Easter egg first seen in the Titanfall games, where players could collect plush Loch Ness Monsters. The plushies later popped up in Apex Legend's Kings Canyon arena and other maps, as well as a player emote, sprays and weapon charms.

In other words, it seems like something's up – with theories ranging from a Titanfall map headed to Apex to, yes, the ever-requested Titanfall 3.
Apex's latest update ends with:

"Incoming Transmission…. Subject: Nessie….

1394521200

1477638000

1549267200″

If you search for these numbers, each one depicts the release date of Titanfall 1, Titanfall 2, and Apex Legends in Unix time.

What the actual.. pic.twitter.com/37d8mRrJcZ

— Iniquity/Derek (@Iniqu1ty) September 14, 2023

To see this content please enable targeting cookies.



Of course, it's not the first time that suggestions of a return for Titanfall have been raised in the wake of Apex Legends' success. Just earlier this year it was reported that a single-player crossover between the two games codenamed Titanfall Legends had been cancelled, while way back in 2019 Respawn CEO Vince Zampella said that the studio wasn't done with Titanfall just yet.

In June, Titanfall 3 was revealed to have been in the works for close to a year before being cancelled so that the team could shift to working on Apex Legends. Could now be the time to return to the series? We'll presumably find out in due course.

Whether Titanfall 3 ever happens or not, Titanfall 2 still appears to be holding strong, recently recording its second-highest number of concurrent players ever, with over 23,000 people online according to SteamDB – no doubt helped by the game's recent price cut on Steam. That's more than it had shortly after release, and not far off its nearly 28,000 peak in the spring of 2021 – an impressive feat for a game that's remained largely untouched since.
Denial of responsibility!
Gamers Greade is an automatic aggregator of the all world's media. In each content, the hyperlink to the primary source is specified. All trademarks belong to their rightful owners, all materials to their authors. If you are the owner of the content and do not want us to publish your materials, please contact us by email –
[email protected]
. The content will be deleted within 24 hours.