The knave. The squire. The girl who swings her flail and somehow gets 12k healing and damage in a 2-minute match. Whatever you want to call her, Brigitte is back and people are wondering how to play her.
RELATED: Overwatch 2: Tips & Tricks To Play Genji
With new fans coming into the game and old fans wondering how the game functions without stun, this is a perfect time for us to fill you in on everyone's most remembered tank healer.
The Basics
First things first. Brigitte is one of the more unorthodox healers to be released with Overwatch 2. She has something called a repair pack which can heal up to 110 health for 2 whole seconds. She gets three of these on a cooldown. These are great for ally DPS flankers or for when the main source of healing isn't enough.
Her main tool to heal is her weapon. Something about seeing this aspiring mechanic bashing a metal flail over people's heads makes your team forget they were shot. That was not a joke. Her passive, Inspire, allows all teammates in a 20-meter radius to slowly regain 75 HP. That is 15 HP for 5 whole seconds. All you have to do is hit something. The enemy, their shields, or their turrets. Keep swinging and pretty much everyone on your team is going to be fine.
Positioning & Composition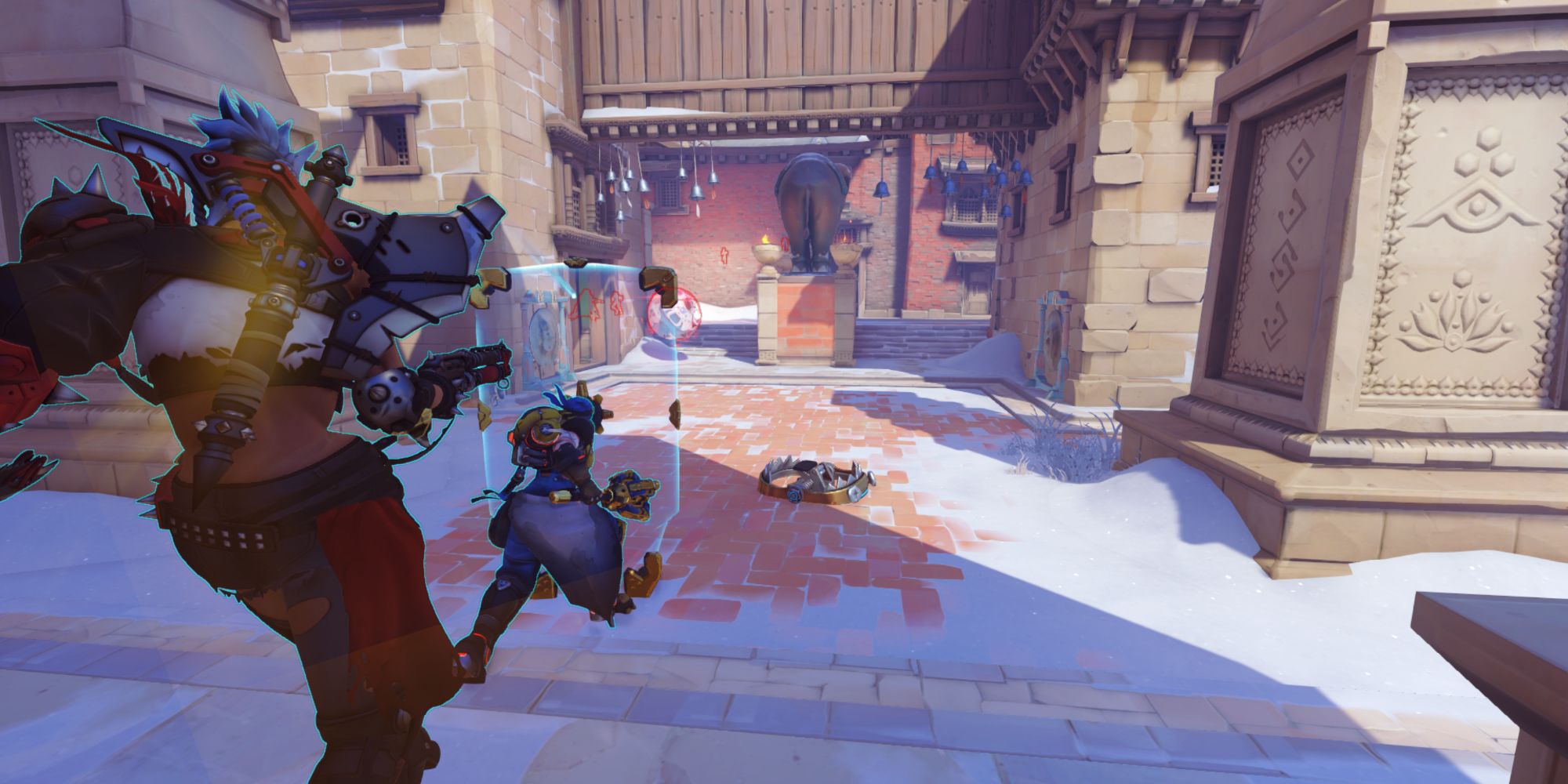 Brig advancing with her team
One of the downsides to playing Brigitte is that her main tool for attacking and healing is a short, close-range weapon. This means that in order to do what she does best, the player has to actively engage with the enemy while still being close to their team. And perhaps more importantly, also stay alive.
This may seem like a no-brainer, but it is important to move in with allies and not go out on solo flanks. Attack as one and fight as one. Dive and brawl comps are the best for her as they support her more up close and aggressive gameplay style while still sticking close to allies. And she is best suited to capture and push maps.
Rocket Flail Uses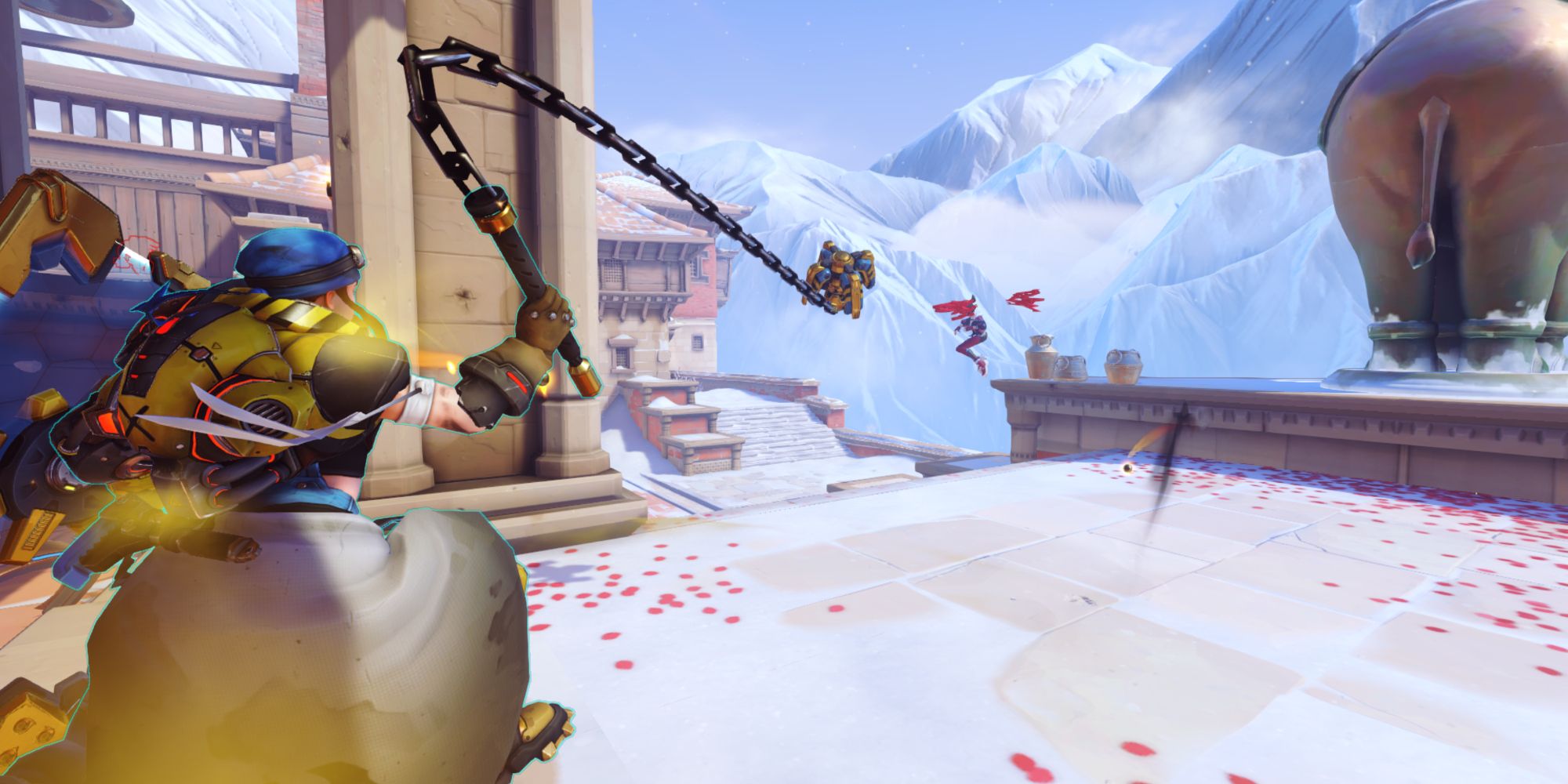 Brigette using her rocket flail
Another of Brigitte's abilities is her trusty rocket flail. It deals a decent 35 damage, but it is not a tool to use when engaging an enemy. 35 damage is relatively small so should a player want to use it aggressively, it would be best to use it on a low HP escaping enemy.
RELATED: Overwatch 2: Tips And Tricks To Play Kiriko
But the flail has other uses too. The rocket flail can push enemies away. This means that, like Lucio and Zenyatta, Brig can also push people off of the environment for some sweet, easy eliminations. Not only that, but it can also be used defensively. When an enemy or opposing B.O.B. is trying to rush to the point in overtime, players can boop them away before they get the chance.
Shield Bash Distance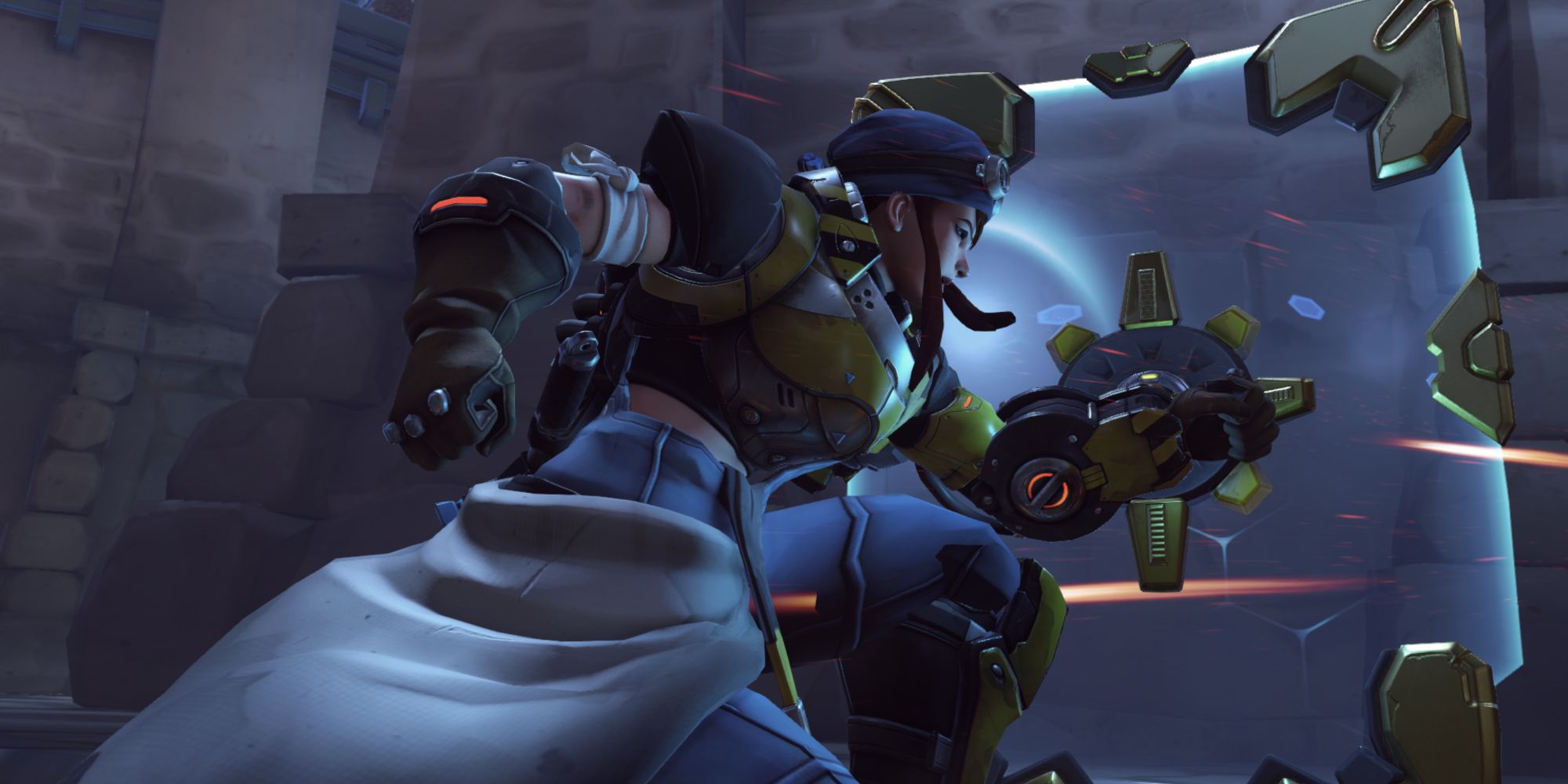 Brigitte blocking damage with her shield 
Long gone are the days Brigitte could fly around the map using shield bash, but she can still use it to gain distance faster. Shield bash is an effective tool for Activating shield bash and jumping will carry the momentum and let the player move faster than they would normally. Alternatively, players could jump and then shield bash but unless there is an upward incline, this actually gives less distance than the former.
RELATED: Overwatch 2: Tips and Tricks To Play Echo
But shield bash isn't just about distance. This move deals 50 flat damage and is an easy way to finish off low-health opponents or get them there. When not in a fight, advance to the opponent while keeping the shield up. It is a shield after all and is an easy way to mitigate incoming damage. And finally, if an enemy Reinhardt is pinning an ally or is trying to, a shield bash is still able to stun him. It is a tradeoff but sometimes necessary to save an ally.
Prioritize Non-tanks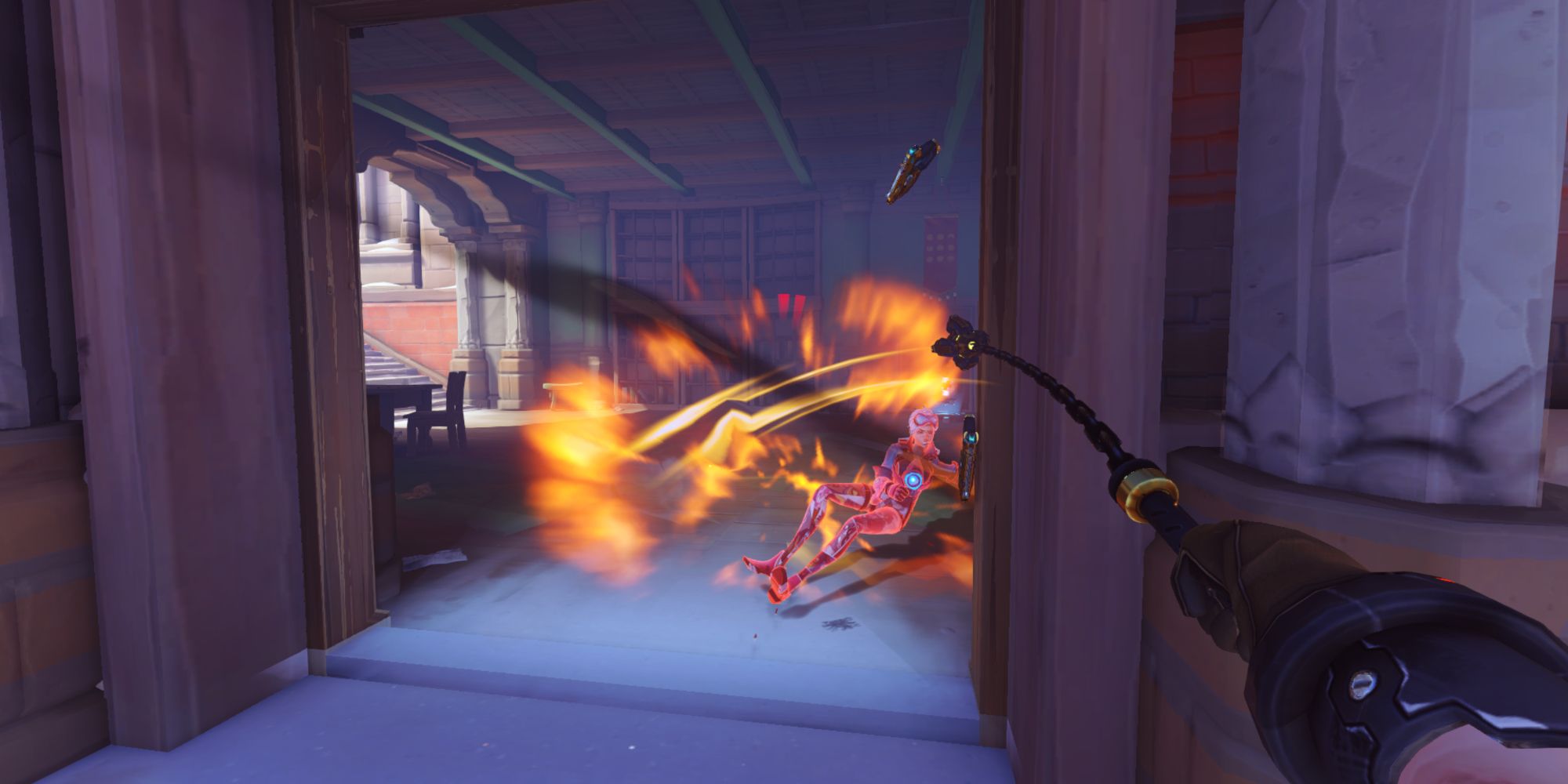 Brigitte attacking DPS
Brigitte is great against DPS and enemy healers. They are relatively squishy. Like Brigitte. Tanks are not. Unless needed, or they are low, do not solely swing at the Sigma!
While they do make for great targets to farm Inspire healing, Brigitte is more likely to take down someone her own size if she's alone.
Disrupt The Enemy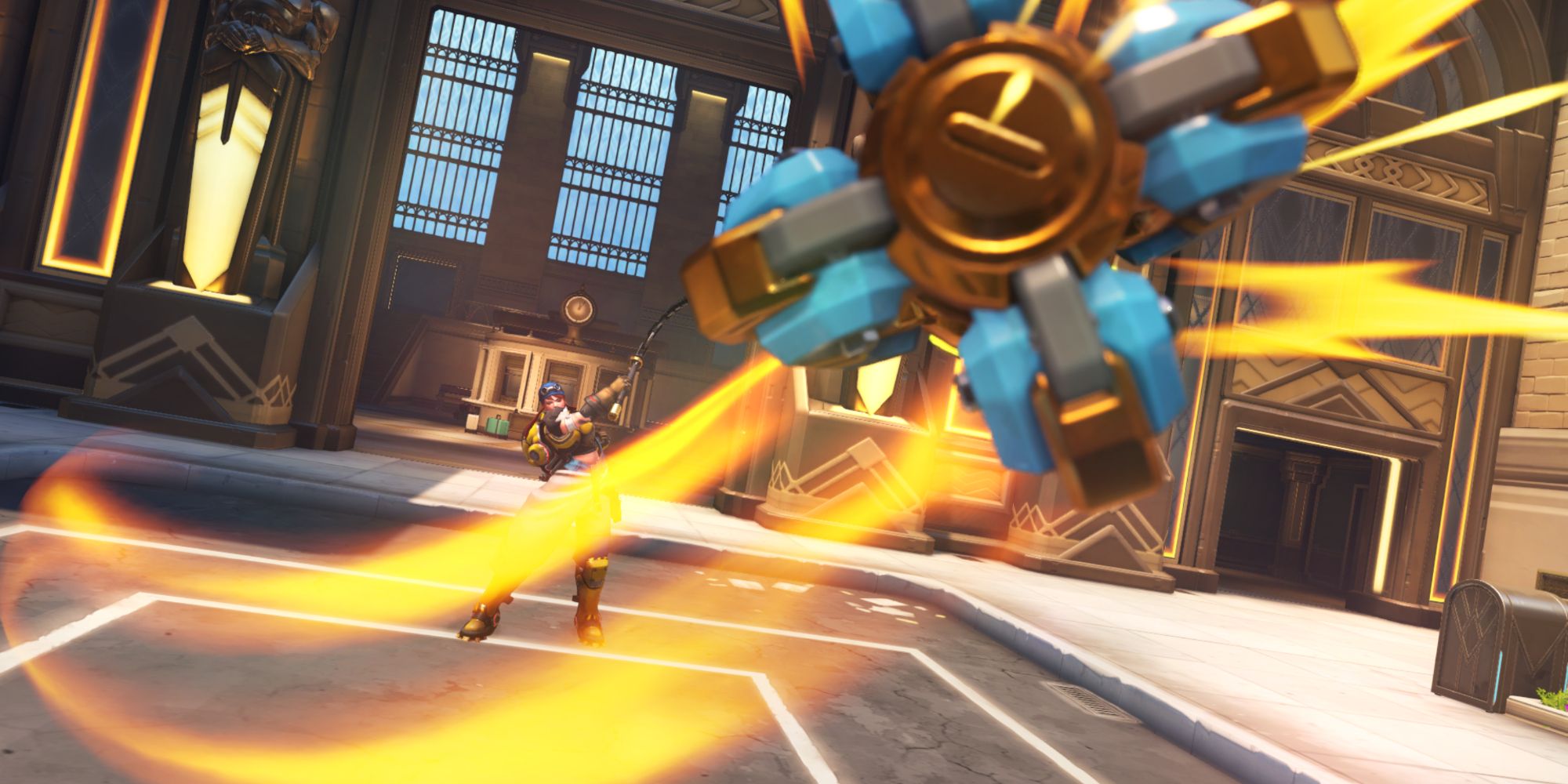 Brigitte using her flail
As mentioned before, Brigitte's rocket flail can boop away enemies. With the absence of stun abilities, this is now arguably the most annoying thing in the game, and it is Brig's job to abuse that.
Perhaps one of the most important uses of this is to push an enemy away from Brig and her team if they capitalize off being very close. If Reaper, D.Va, or Reinhardt start advancing near a team member, push them away to make it harder for them to kill your team. Even Mercy reviving a foe is thwarted by pushing her away with this thing.
Rally To Me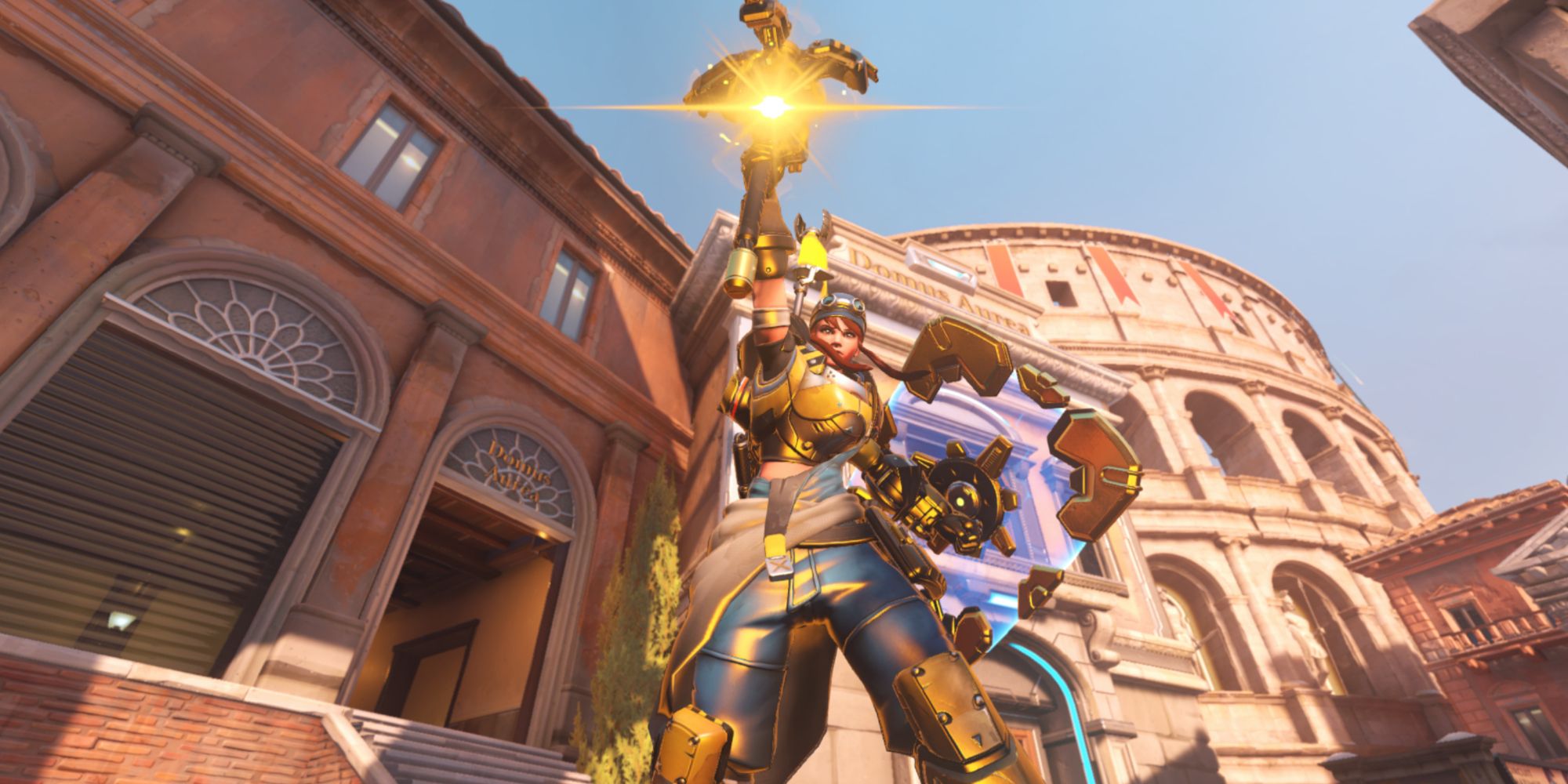 Brigitte using rally during a highlight intro
Rally can be used in many ways. Some would say to use it selfishly to boost your own armor. Others would say to pop the ult just as a brawl starts and jump in with your Rally.
However, when the player chooses, Brig's rally can be a useful tool when it's time to swing the flail. It is arguably best used in one of the two styles mentioned. Because it gives Brig and her team armor with every swing, it is always more effective to pop ult once the fight has actually started.
NEXT: Overwatch 2 Hanzo Tricks Tips Guides How To Play
Denial of responsibility!
Gamers Greade is an automatic aggregator of the all world's media. In each content, the hyperlink to the primary source is specified. All trademarks belong to their rightful owners, all materials to their authors. If you are the owner of the content and do not want us to publish your materials, please contact us by email –
[email protected]
. The content will be deleted within 24 hours.