Entertainment
The Simpsons Recasts Harry Shearer's Dr. Hibbert Role With Black Actor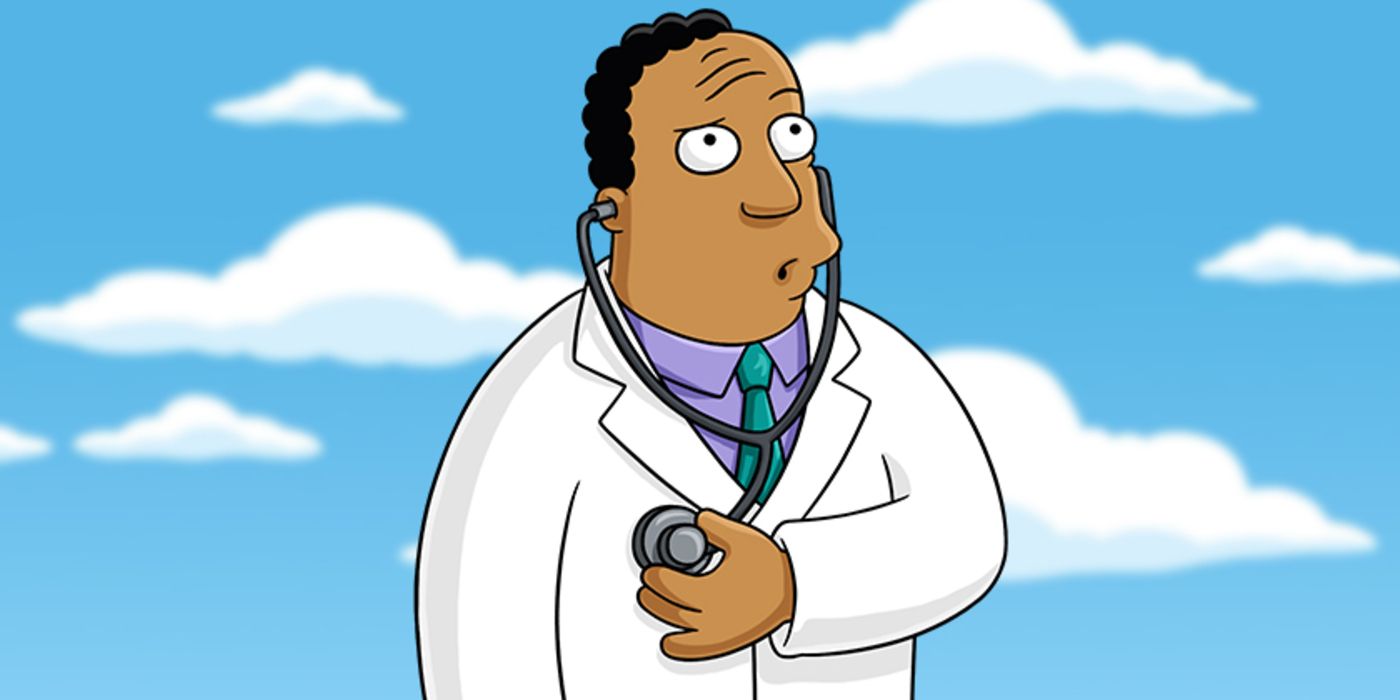 Kevin Michael Richardson is the new voice of The Simpsons' Dr. Hibbert, a character who white actor Harry Shearer voiced for over 30 years.
The Simpsons has finally recast yet another non-white character who, up to this point, was voiced by a white actor. Many popular cartoon series, including Big Mouth, Bob's Burgers, The Simpsons, Central Park, and Family Guy have recently come under fire for continually allowing white actors to voice animated people of color. In response to the criticism, multiple actors and actresses like Big Mouth's Jenny Slate (Missy), Central Park's Kristin Bell (Molly), Family Guy's Mike Henry (Cleveland Brown), and The Simpsons' Hank Azaria (Carl Carlson, Apu) stepped down from their roles, thereby forcing the shows to recast more racially accurate voice actors.
Continue scrolling to keep reading
Click the button below to start this article in quick view.
Following Azaria's departure, The Simpsons producers announced that they would no longer have white actors voice characters of color on the show. That meant recasting Carl Carlson (who is now voiced by Alex Désert), Apu (whose replacement voice actor is yet unknown), and Dr. Hibbert. Harry Shearer has voiced the latter for over 30 years and also lends his voice to Mr. Burns, Ned Flanders, and Principal Skinner, among other characters on the show.
Related: The Simpsons: How Homer & Mr. Burns Are Related
According to TVLine, Shearer is officially leaving behind his role as Dr. Hibbert on The Simpsons and will be replaced by Kevin Michael Richardson. Shearer, who previously argued that white actors should be allowed to voice non-white characters, will reportedly continue to voice his other roles on the show. But his final episode as Dr. Hibbert, titled "Diary Queen" aired Sunday, February 21 and Richardson's first episode as the iconic doctor, titled "Wad Goals" will air Sunday, February 28.
Richardson is well-known in the voice acting world, with credits like Family Guy, American Dad!, Teen Titans, Teenage Mutant Ninja Turtles, the Guardians of the Galaxy TV series, The Batman, and Avatar: The Last Airbender to his name. He's also voiced smaller roles in The Simpsons since 2009. His casting marks a step in the right direction for POC representation both on and off screen and will hopefully stop The Simpsons from perpetuating harmful stereotypes.
But the fact that these kinds of casting changes are only just being made reveals that there is still much work to be done in the fight against whitewashing in Hollywood. Fans may argue that The Simpsons is an older show and times have changed since its conception, and while that may be true, newer shows like Big Mouth, Central Park, and BoJack Horseman have all made the same casting mistakes. Clearly the tide is only just beginning to turn, but at least Richardson's casting brings the film and TV industry one step closer to truly embracing diversity, as it claims to be striving to do.
Next: The Simpsons' Hidden Mad Max 2 Cameo Explained
Source: TVLine
Space Force: Why General Naird's Wife Is In Prison
About The Author
Follow us on Google News
Read original article here