I'm not sure there's a single piece of gaming hardware in existence that's more quintessentially 90s than the PS1 gaming mouse. Honourable mentions go to the Nintendo Power Glove, memory cards, and any kind of multitap, but the PS1 mouse absolutely trounced the competition with its sheer understated mundanity.
This being a time when consoles were trying to distinguish themselves from ostensibly drab PCs in every way possible, you'd have expected Sony's official mouse for the original Playstation to be in some way, well, original, wouldn't you? Additional buttons in strange places, a glowing Playstation logo, a secret Turbo function activated by pressing both buttons at once? . But no, the official Playstation mouse, released in 1994–a two-buttoned cement grey egg-shaped mouse that wouldn't look out of place in the administrative office of a paperclip supply merchant.
In fairness, it's only in the late 90s that mice started doing flashy things like extra buttons, clicky scroll wheels, and other doodads, but the PS1 mouse didn't exactly scream 'radi-cool edgy games console' like the rest of its branding did.
And yet, there was something magical about its functionality. I remember buying my PS1 mouse with a copy of the quirky (and unthinkably difficult) landlord management/building game Constructor.
RELATED: The PlayStation 1 Platinum Collection Was a Beautiful Thing
A memory that's stuck with me about this mouse is the shortness of its cable. I remember my chunky old CRT TV was perched on the edge of a long desk with the PS1 next to it, and I'd usually play maybe six to seven feet away (in a jade green inflatable armchair, of course). The PS1 mouse cable was so short however, that by the time it reached the ground from the desktop there was hardly any slack left. This meant I had to be right up close to the screen, craning my head up much like that one time you sat in the front row at the cinema before the subsequent neck ache made you swear to yourself that you'd never do it again.
So it wasn't exactly a comfortable experience, at least not until I got a cable extension, but to be able to play strategy games and point-and-clicks–normally reserved for the small screen of PCs–on a full-sized TV felt really special. Sure, you could play these PS1 games without the mouse, but I salute anyone who managed to eke a good time out of playing Command & Conquer using the PS1 controller. Replace the controller with a mouse, however, and you could have uncompromised and uniquely cinematic experiences.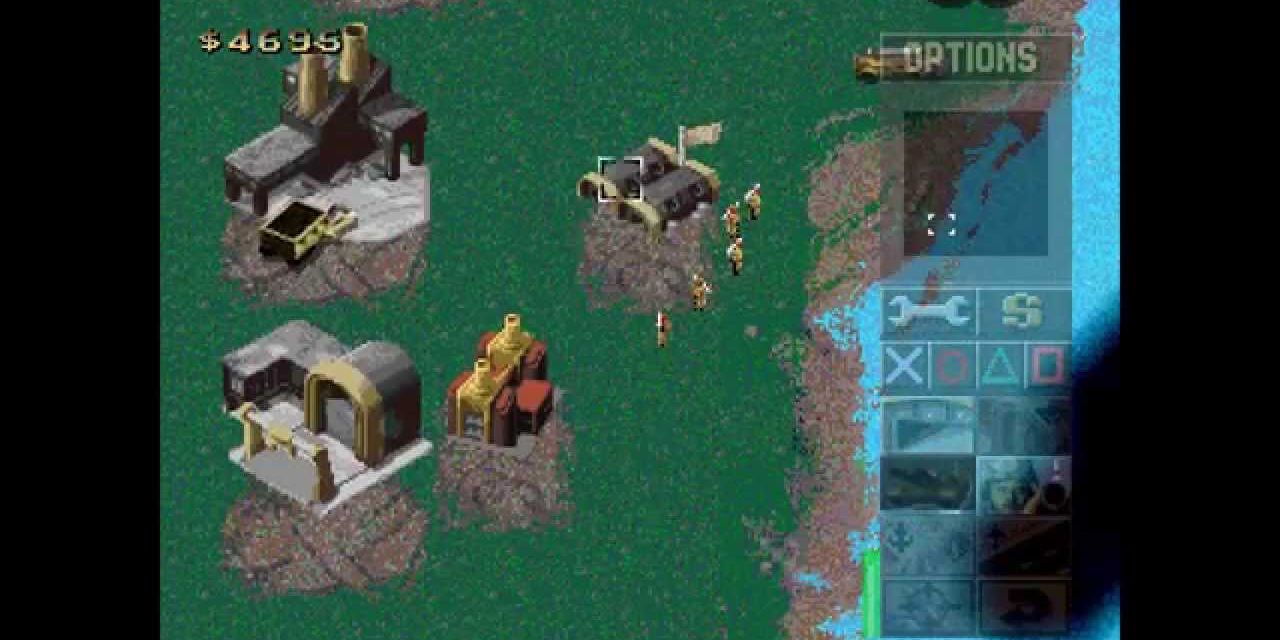 The scale of battles in the bespoke PS1 version Command & Conquer: Red Alert suddenly felt so much more majestic–I couldn't care less if the resolution turned everything into a painterly blur. I vaguely recall playing some football management game too, but my greatest joy of playing mouse-based PS1 games was the fantastic SimCity 2000. Building up a metropolis with PC-like precision, seeing those red, green, and blue zones evolve into bustling districts, watching the roads fill with ant-like cars before, many hours later, zooming out to watch it all flowing on my bulbous JVC TV.
Of course, I'd call my parents into the room to admire my creation, and of course, they'd humour me while at the same time plotting ways to pull me away from the screen.
Beyond my fairly limited yet impactful experiences of the PS1 mouse, it was actually compatible with a deceptively large library of games, many of which would almost certainly have been vastly improved with mouse input. Point-and-click adventures (a genre whose very name practically implores you to use a mouse) like Broken Sword, Clock Tower, and Discworld Noir were compatible with it, as were plenty of strategy games of course, and if for some reason you were one of those people who owned lightgun games like Die Hard Trilogy without an actual lightgun, then the PS1 mouse was the next best thing. There were even some first-person shooters like Final Doom, Quake 2, and–our Elijah's favourite–Alien Resurrection that supported the PS1 mouse, making for this weird hybrid style of play where you'd use the controller in one hand and the mouse in the other.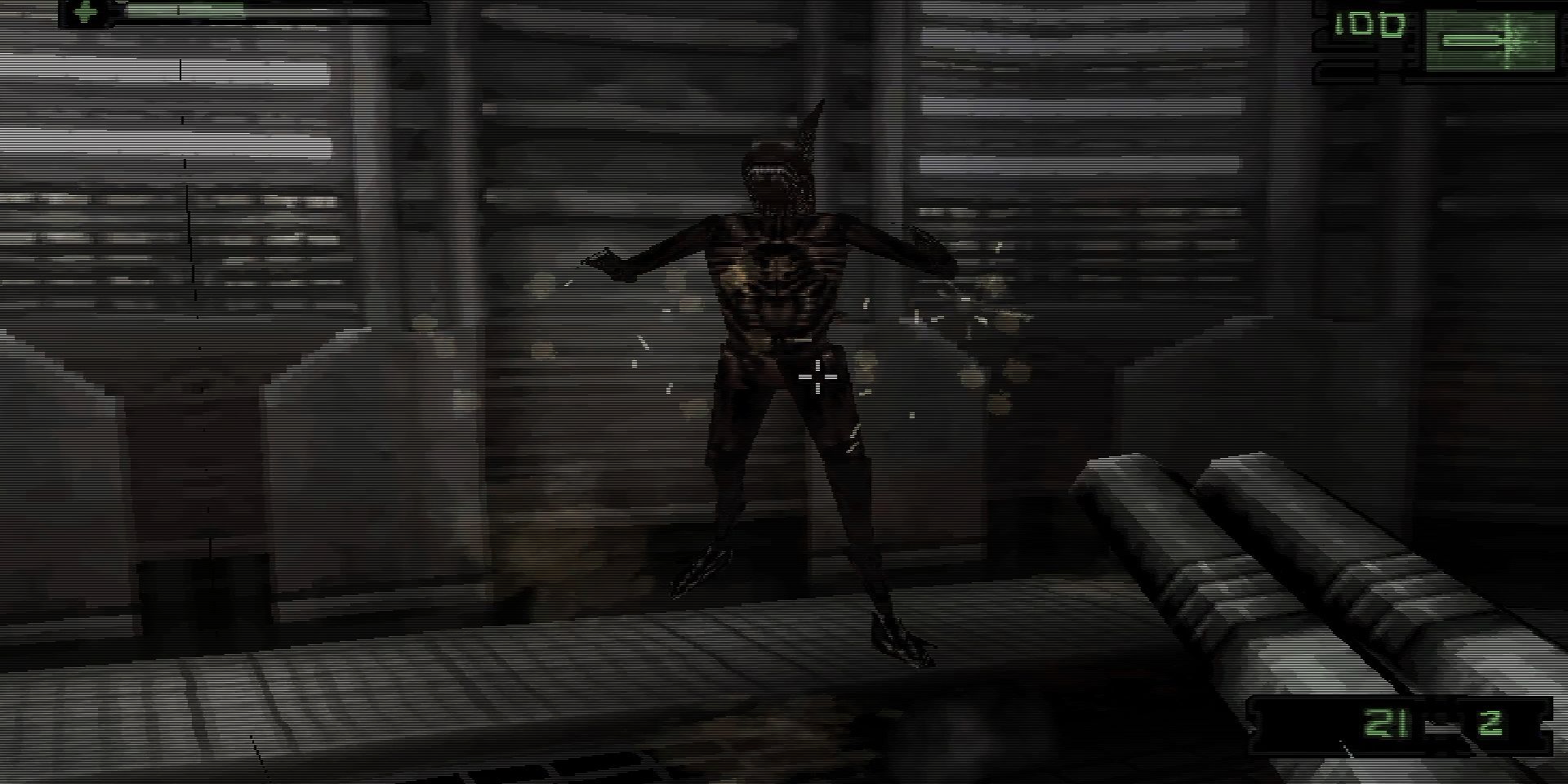 The PS1 game library was vast, with developers keen to squeeze the kind of games you'd normally only see on PC–like point-and-clicks, strategy, and management games–onto the console. Many of these games were redesigned specifically for the console, but even with those ostensibly console-friendly UI elements, the mouse still reigned supreme.
It was a relatively niche tool however, and despite its great functionality the PS1 mouse was not enough to convince developers that the above-mentioned genres really worked as console games. Throughout the PS2 and PS3 eras, strategy games, point-and-clicks, and other more mouse-dependent genres largely disappeared from consoles, before making a pretty triumphant return towards the end of the last generation. Who knows? Maybe if the PS1 mouse was made to look like more of a gaming mouse than it ultimately was, then it would've ended up in more hands and the worth of the PS1 and its successors as consoles for these kinds of games would've been more apparent.
NEXT: The PS2 Controller's Secret Feature Paved The Way For The DualSense
Denial of responsibility!
Gamers Greade is an automatic aggregator of the all world's media. In each content, the hyperlink to the primary source is specified. All trademarks belong to their rightful owners, all materials to their authors. If you are the owner of the content and do not want us to publish your materials, please contact us by email –
[email protected]
. The content will be deleted within 24 hours.