Comics
The Next Batman's New Sidekick Completes Gotham City's NEW Dynamic Duo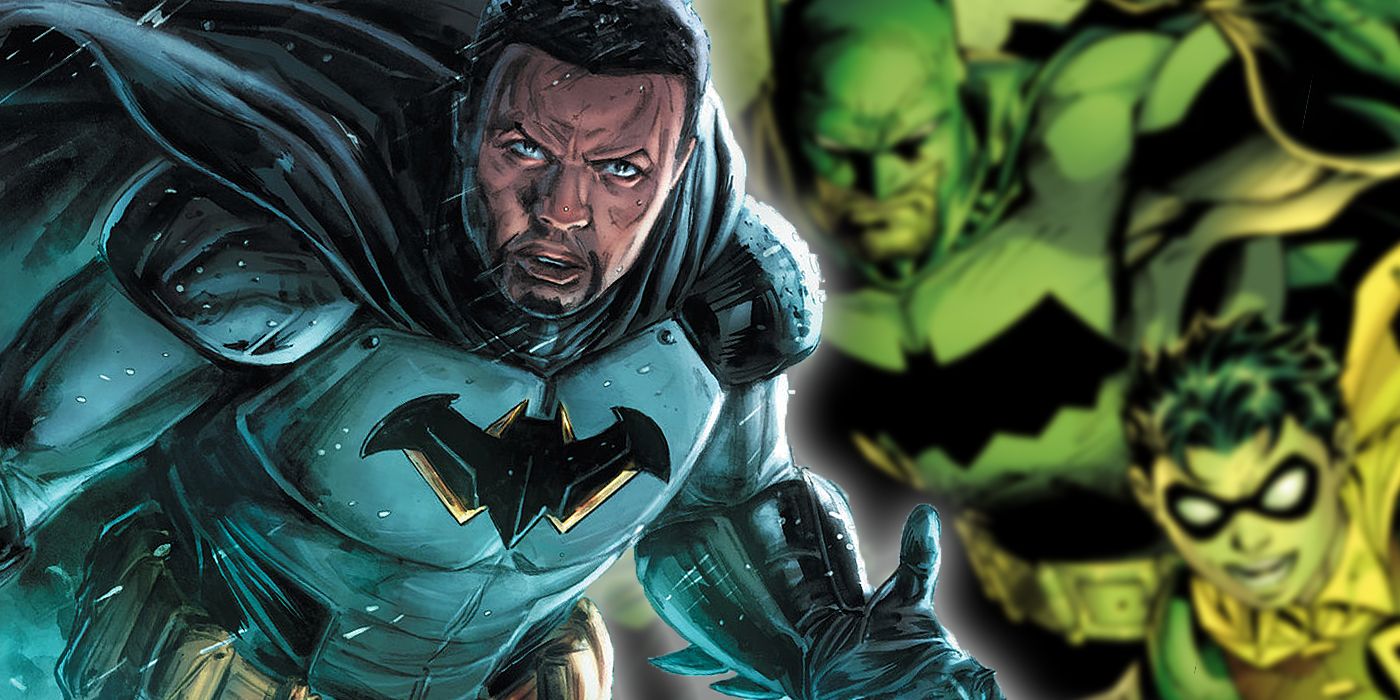 Batman: Black & White reveals the best crime-fighting partner that DC's Next Batman could ever ask for in the world of DC Future State.
WARNING: The following contains spoilers for "The Cavalry" from Batman: Black & White #3 by John ridley, Oliver Coipel & Deron Bennett, on sale now.
Even if the Dark Knight can feel like he's fighting a singular war on crime, Batman has always had allies fighting alongside him in some capacity. This ranges from behind-the-scenes backup from the likes of Alfred and Lucius Fox, to all the heroes who've fought alongside Batman over the years, including the various people who've taken over the role of Robin.
This is an unspoken tradition that even continues with different people behind the mask of Batman. Jace Fox's Future State Batman has an unexpected partner in his younger sister Tiffany, who dons her own mask in Batman: Black & White #3 and effectively serves as his sidekick.
Continue scrolling to keep reading
Click the button below to start this article in quick view.
RELATED: Batman: Future State May Have Given One Villain His Ultimate Revenge
The Future State era of the DC Universe has been in part defined by the various new heroes who've taken up the mantles of now-vacant legacies like Batman. With the original Dark Knight and Bruce Wayne largely believed dead by Gotham City, Jace Fox has taken up his own work as the Dark Knight, fighting to protect a Gotham City that largely wants him dead thanks to the anti-vigilante laws of the Magistrate and his forces.
However, it turns out Jace doesn't have to fight alone. "The Calvary" largely focuses on the new Batman's confrontation with the Igloo Bois, a group of ex-Penguin henchmen who've become independent gun traffickers since the Magistrate "took out" their old boss. While trying to save a kidnapped officer from them, Batman is captured and beaten by the racist criminals.
But he gets an opening to escape when Tiffany arrives on the scene in her own costume. Wearing a mask and wielding Batarangs, a baton and a staff, Tiffany essentially operates as Jace's Robin in everything but name. The two take shelter together from a barrage of gunfire and quickly figure out a new plan, moving in sync like a well-oiled machine. Tiffany proves more than capable of holding her own, fighting the majority of the gang on her own while Batman brings down their leader, who is by far the most dangerous threat. Within minutes, the duo has brought down all 16 criminals and are able to evacuate before the police arrive.
RELATED: Batman: Gotham's Future Officially Confirms Which Villain Is the Dark Knight's True Love
Jace and Tiffany's tight partnership is an exciting development for the Future State Batman that could reverberate all the way into Jace's forthcoming adventures in Infinite Frontier.
Tiffany gives him at least one dedicated ally, which he desperately needs in the Future State-era of Gotham City. The pair clearly work well together, with Tiffany quickly proving to be potentially an even more capable fighter than many of the Robins did in their prime. Jace and Tiffany's experience together and bond as a family means they're able to work together with relative ease. The biggest concern Jace expresses is if something were to happen to both of them, what would it do to their family. But Tiffany makes the argument that they just have to live up to the destines they've ended up with — and that for them, that means fighting to protect Gotham, despite what their parents would say.
Tiffany is the perfect sidekick for Jace's Batman, with the pair quickly proving to be worthy inheritors to the position that Batman and Robin once filled in Gotham City.
Strangely enough, their dynamic is quite similar to another potential pair of defenders of a future Gotham City: Terry McGinnes aka the Batman of the Batman Beyond timeline. After taking up the mantle of Batman, he eventually was joined in his war on crime with his younger sibling Matt as his sidekick. This isn't even the first version of Tiffany Fox to become a masked hero, with the "Futures End" Tiffany being a member of the League of Batgirls and playing a major role in the Telltale Games Batman series.
While Tiffany is distinctly not called Robin in the story, it's clear that she fulfills a similar role as Jace's partner, and her presence proves that there's still a place for a true Dynamic Duo on the streets of Gotham, even in DC Future State.
KEEP READING: Batman's New Future Sends Catwoman On A Mission That Could Save Gotham
Spider-Man Had a Darkly Guilty Reaction to the Death of a Friend
Follow us on Google News
Read original article here