The second major content update for Call of Duty: Modern Warfare II and Warzone 2.0 has been delayed. It's only by two weeks, but it's now more clear than ever that this is a reoccurring problem at Activision and its development studios.
But before we get into the nitty-gritty of exactly why the delay of Season 2 is a bigger deal than you might think, first we must cast our minds back to January 19th, 2022. It was on this date that Call of Duty confirmed the Season 2 update for Call of Duty: Vanguard and Warzone had been delayed by two weeks, from February 2nd to February 14th.
READ MORE: Warzone 2 Has Reportedly Seen A Drastic Decrease In Player
The almost identical delays following the release of a new mainline Call of Duty could be nothing more than a coincidence. But in my eyes, two's a pattern, and both of the aforementioned delays come down to two things: Activision is rushing new releases–whether that's brand new titles or new content updates–and Activision is disregarding community feedback, which results in changes being u-turned just months later.
We'll start with the former issue, and use the release of Call of Duty: Vanguard and its integration into Warzone as our case study. Vanguard launched on November 5th, 2021 and its integration into the original Warzone came around a month later with Season 1 on December 8th. A whole new era of Warzone was beginning, rebranded as 'Warzone Pacific.' It was goodbye to everybody's favourite Verdansk and hello to Caldera, a new Battle Royale map set "somewhere in the Pacific."
Raven Software said that Caldera was "built on learnings from the community," despite being the exact opposite of Verdansk, a map that a large portion of the community would have back in a heartbeat. Caldera divided the community, but there was one thing we could all agree on–it was a broken mess. Rendering issues, freezes, crashes, and clipping through the map were just some of the issues that were present from launch. It didn't take a brain surgeon to work out that this map was rushed to roughly coincide with the release of Vanguard and Season 1.
What made everything so much worse was that shortly after Caldera's release, Raven Software went on break for the holiday season. Don't get me wrong, developers deserve to enjoy the holiday period the same way the rest of the world does, but completely altering one of the biggest games in the world right before the studio went on a break? Probably not the smartest idea, guys. This meant players were left with a broken map and no sign of fixes coming anytime soon. And when I say 'broken,' boy do I mean broken. I love Warzone, but it was physically unplayable due to the severity of bugs and glitches.
RELATED: Modern Warfare 2's Campaign Is Too Obsessed With Its Brits
Ultimately, this led to the delay of Season 2. Raven Software returned in January, but it took approximately a month until Caldera was back on track. This should've been a lesson for Call of Duty's development studios to slow things down and not rush releases, but it was not to be. The incessant release of brand-new titles every year often results in numerous glitches, missing content such as fan-loved game modes, and copy-pasted assets from previous titles.
On the surface, that debacle a year ago was just a two-week delay, but now the exact same scenario is playing out in front of us, at the same time of year, all over again. The bugs and glitches might not be as prominent as they were with the launch of Caldera, but they're certainly part of the reason why Season 2 has been delayed.
Let's move on to the second, more important, implication of the delay: community feedback has been completely disregarded in recent months, resulting in a complete u-turn in many of Warzone 2.0's changes.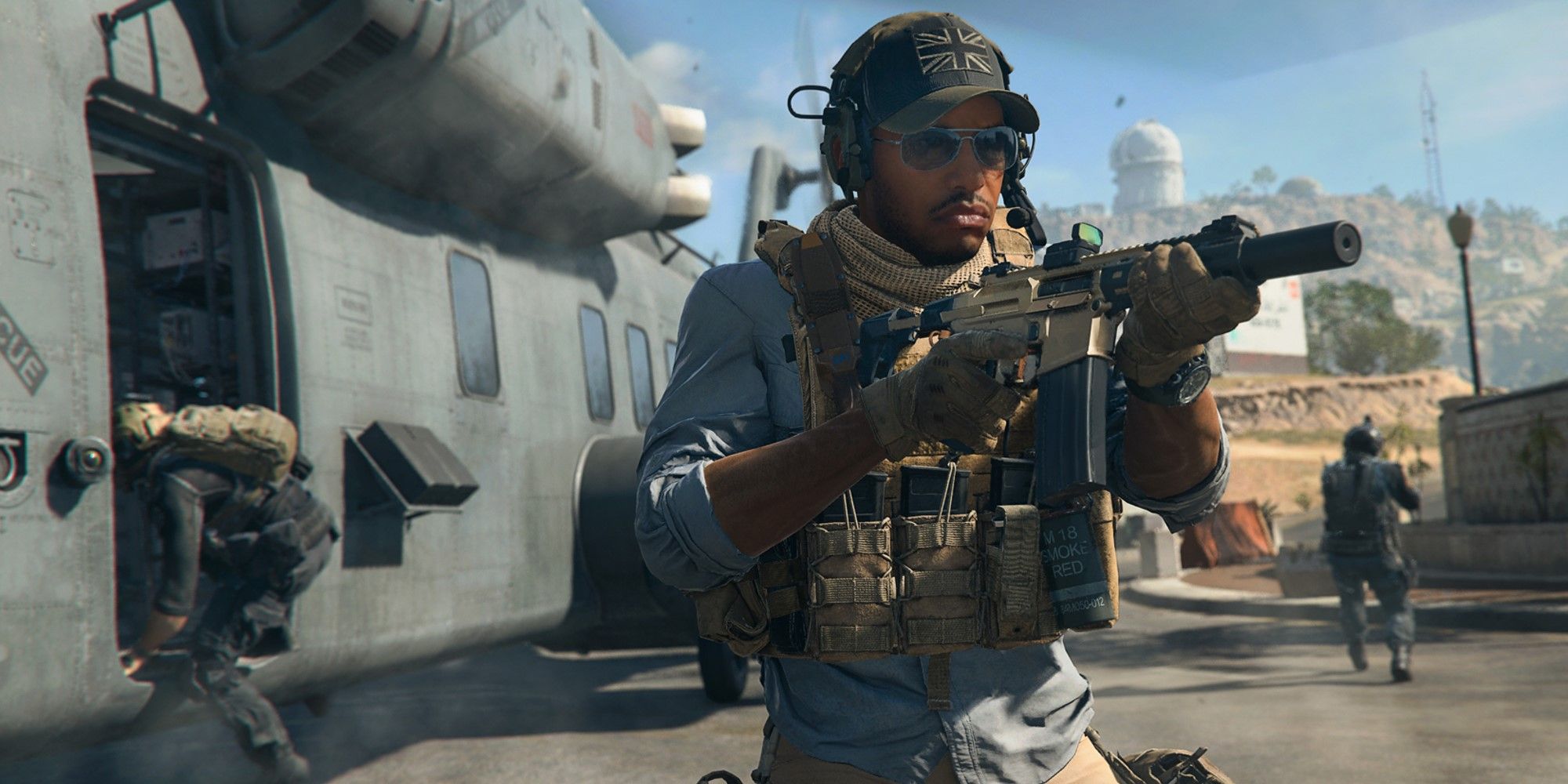 A recent blog post by Call of Duty has outlined all of the u-turns –sorry, I mean 'shiny new changes'— that are coming to Warzone 2.0 and Modern Warfare 2 next month. The community is rightly seeing the changes as a win, but given that the intention is to make Warzone 2.0 more like its predecessor, it almost makes the sequel redundant.
The gulag is being adjusted from 2v2 battles back to 1v1, whilst loot will now return to its original "floating" style, as opposed to standing and looting an enemy's backpack for ten minutes. Other changes also include the removal of 3-plate vests, cash increases around Al Mazrah, and adjustments to the game's movement. This just scrapes the surface of how many things are being reverted to the style of Warzone 2.0's predecessor.
Loadouts are also being adjusted, with more Loadout Drop Events taking place throughout the course of a game. But what's most interesting is that the devs say that "loadouts have always been a core part of Warzone's Battle Royale," even though they were near-enough removed when Warzone 2.0 launched.
Sure, it's nice to know Raven Software intends to right its wrongs and give fans exactly what they want with Season 2. But Call of Duty isn't exactly a new product; the community is incredibly vocal about what it likes and what it doesn't, so the constant feature u-turns in features from all of Activision's development studios shows a clear lack of belief in what it's putting out there.​​​​​​​
READ MORE: Warzone 2.0 Confirms Floating Loot Will Return In Season 2 Update
Every time a new Call of Duty title has been released in recent years, along with its integration into Warzone, there has been some kind of issue. Whether it's Raven Software, Infinity Ward, Sledgehammer Games, or Treyarch Studios, they all have the recipe for success laid out right in front of them. It's clear the real issues likely come from the higher-ups at Activision, rushing content to boost sales and make those end-of-fiscal-year calls look juicy to investors, but it's having a negative impact on the franchise.
I'm praying the rumours of the series moving to a two-year life cycle are true, because it needs to take a break and really evaluate why there have been constant u-turns and delays to rectifying bugs year after year.
Denial of responsibility!
Gamers Greade is an automatic aggregator of the all world's media. In each content, the hyperlink to the primary source is specified. All trademarks belong to their rightful owners, all materials to their authors. If you are the owner of the content and do not want us to publish your materials, please contact us by email –
[email protected]
. The content will be deleted within 24 hours.