Open-world and RPGs are two video game genres that go hand-in-hand. They work beautifully in tandem together, forming fantastic gameplay and stories that will be remembered for years to come. But, even though this genre is populated with many RPGs, there are other types of open-world games out there that are equally just as iconic.
RELATED: Best Interactive Stories In Gaming
It might come as a shock that some of these video games aren't considered to be RPGs. With their engrossing characters that allow us to accompany them on their journey, we feel like we've been in their shoes throughout the story. However, non-RPG open-world games take things in a different direction. They give players a chance to experience a story with well-developed characters alongside the vast world surrounding them.
10

Subnautica

Vast and beautiful, exploring the aquatic life in Subnautica is a unique experience. Set on an alien ocean planet, you play as a stranded survivor trying to navigate a foreign environment. While Subnautica isn't a horror game, the anxiety it gives you as you try to survive is everlasting.

However, if survival isn't your thing, then Subnautica offers four game modes to try out. Ranging from classic survival to a creative mode, you're free to go about this game as you please. Heavily inspired by Minecraft, you're encouraged to craft tools and bases while interacting with the wildlife.
9

Batman: Arkham City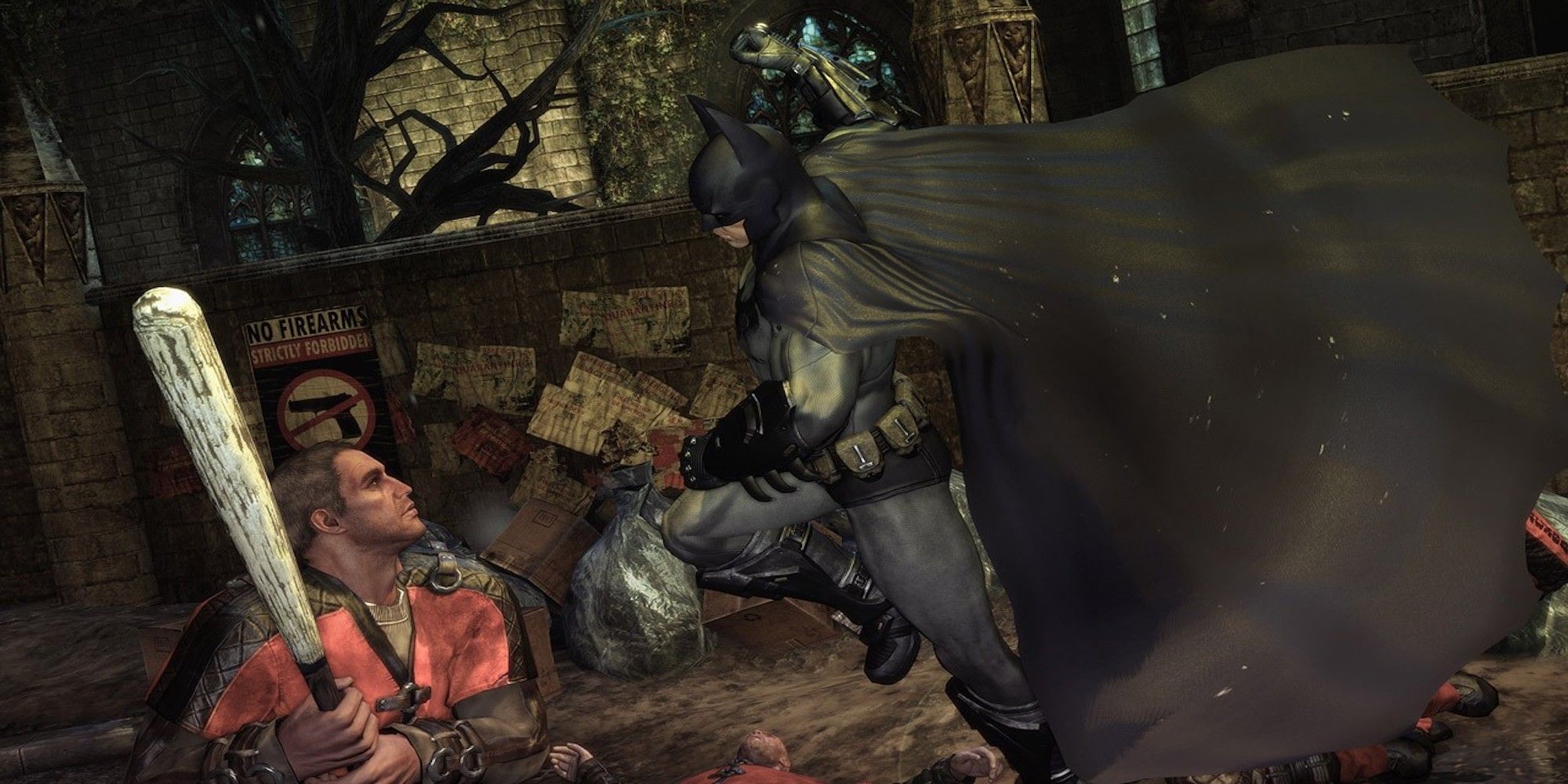 The Batman: Arkham series is arguably the greatest Batman video game adaptation. The second installment in the series mainly focused on Batman's stealth and detective abilities, on top of having classic action-adventure elements. It received some stellar reviews at release, making it stand out among other Arkham games.
Arkham City has a compelling plot alongside side missions that enhance the game's rich content. Similarly to other games in the series, Arkham City is a darker take on Batman's adventures. This lets players see the nitty-gritty of the dangerous nightlife that Batman goes through. Murderous villains and all.
8

Ghost Of Tsushima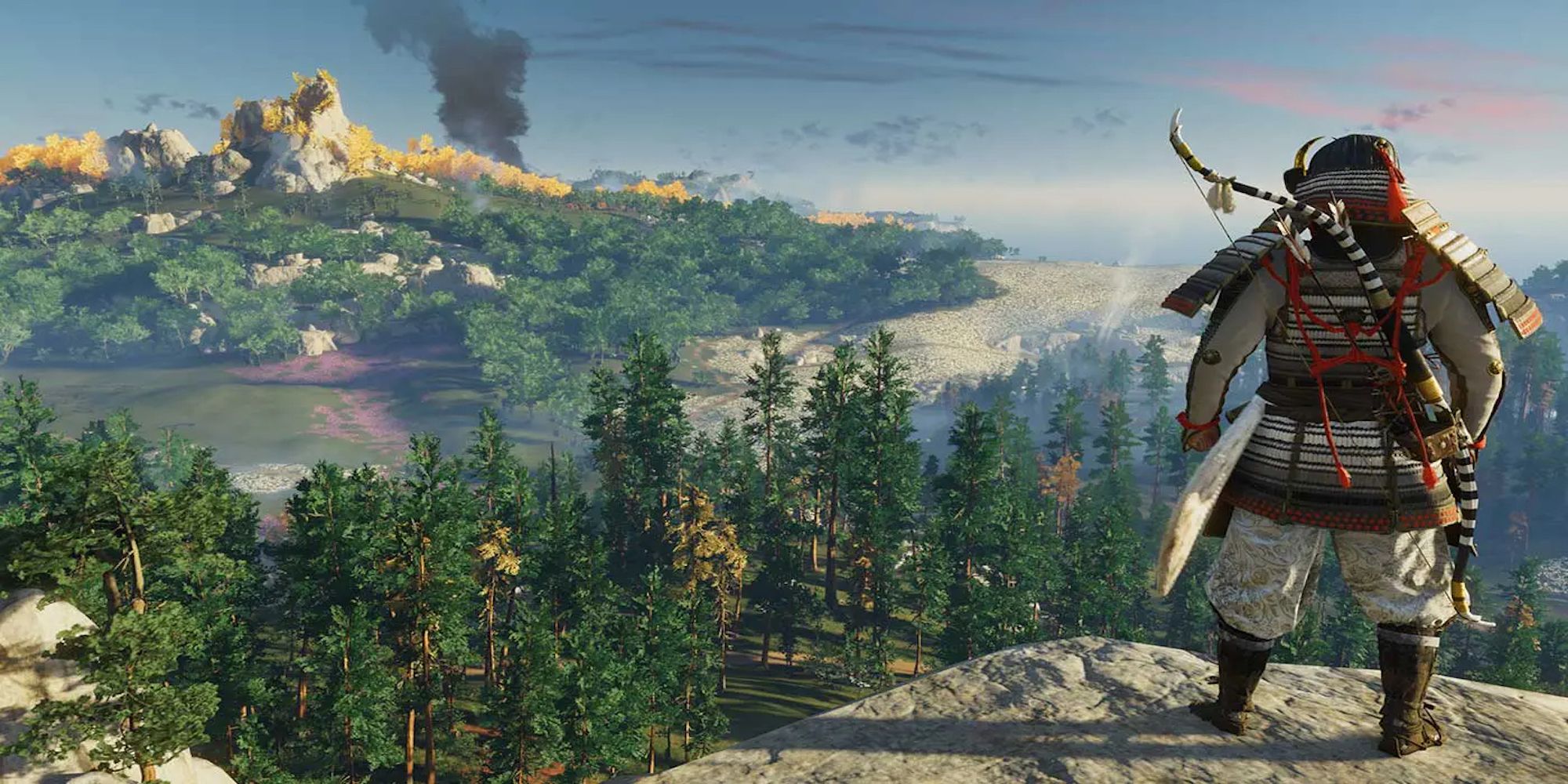 Combat mechanics and its immersive open world make Ghost of Tsushima take the cake for being one of the greatest action-adventure games in recent years. With about 25 to 61 hours of content, it's rare to see a dull moment in this game.
Going into the hard mode of Ghost of Tsushima requires a lot of patience and specific timing to really nail it down. Parrying and dodging are also a must when it comes to conquering even the toughest of enemies. Visually beautiful and well-polished, this samurai game is great to play after a long day.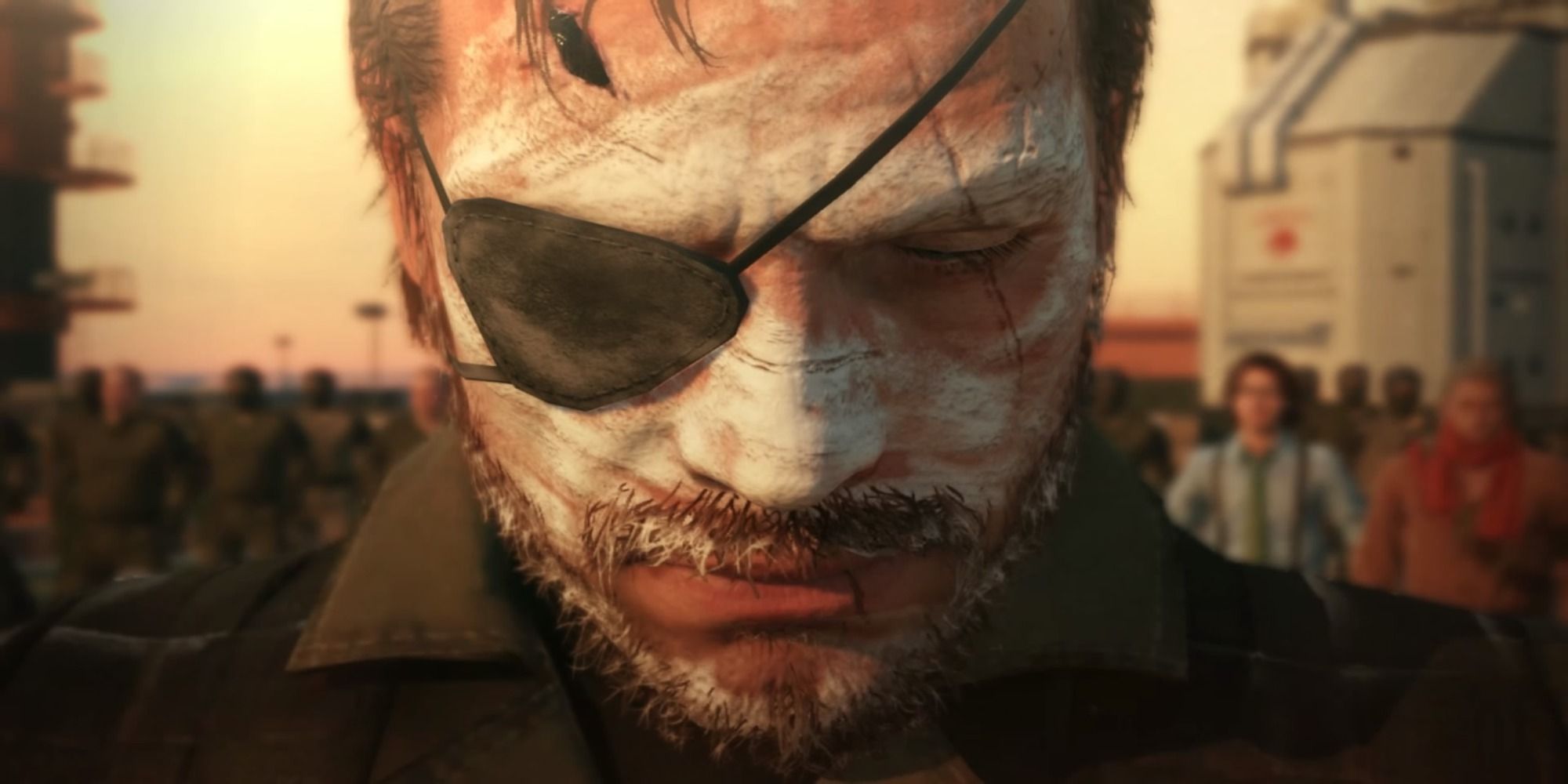 Metal Gear Solid V: The Phantom Pain goes down in history as an incredible stealth game and Kojima's final project at Konami. You play through the open world as Punished "Venom" Snake, striving to get revenge on those who attacked his forces and nearly killed him.
RELATED: Every Metal Gear Game Ever Made, Ranked
Snake's classic story ended with Metal Gear Solid V. And, of course, an iconic protagonist like him deserved a proper send-off. The game achieved a lot with its plot and how it engrossed players until the end. The storytelling is unconventional, letting you pierce the story together throughout. Everything in this game matters, no matter how small.
6

Shadow Of The Colossus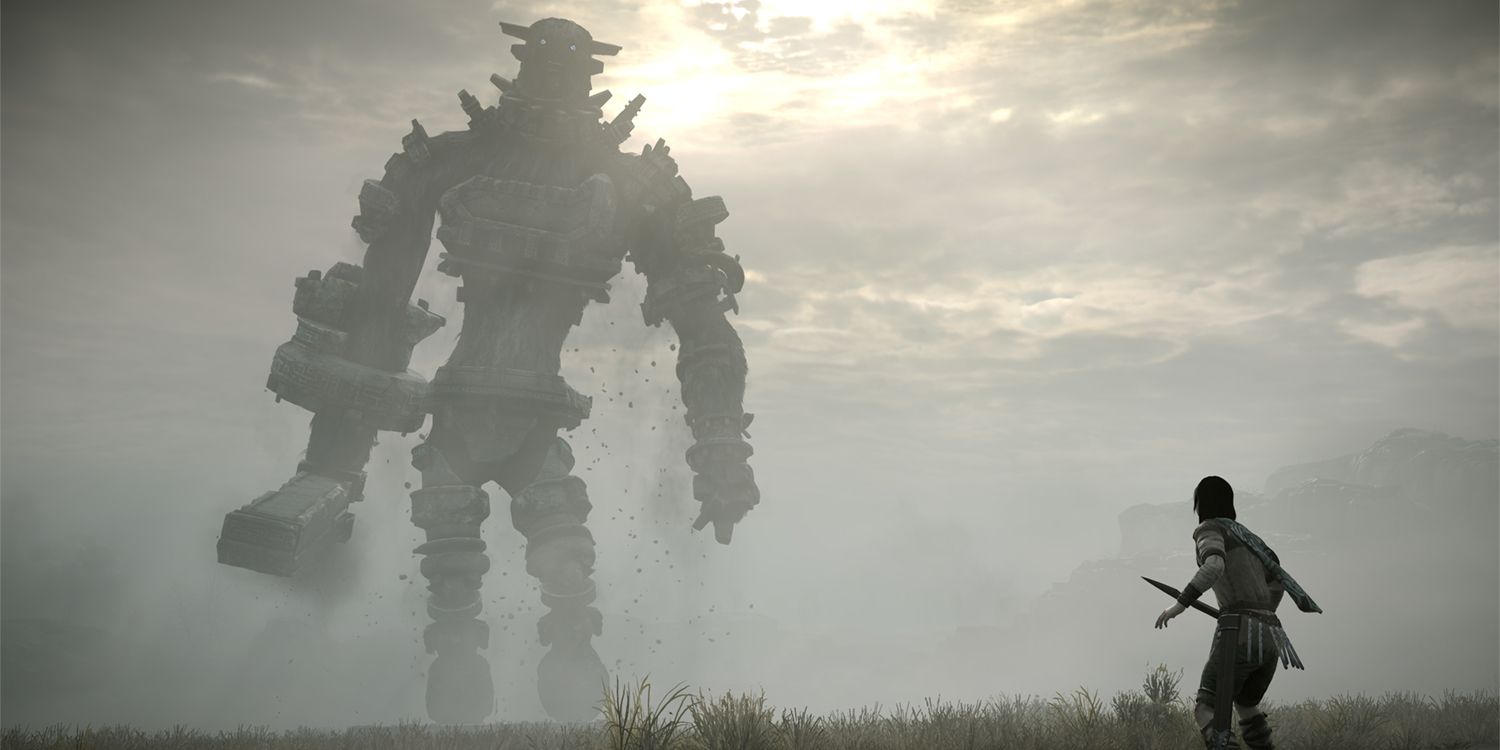 Even after being released more than a decade ago, Shadow of the Colossus still holds the title of being one of the most breathtaking video games ever. Its atmosphere portrays an isolated world perfectly, with the overall aesthetic and color scheme making the game feel whole.
The story focuses on Wander, a young man who must find and kill sixteen colossi to save a sacrificed girl, Mono. Shadow of the Colossus maintained its memorability by how well its marketing strategies for it were. And, of course, the PS4 remake brought in new groups of fans as well.
5

Minecraft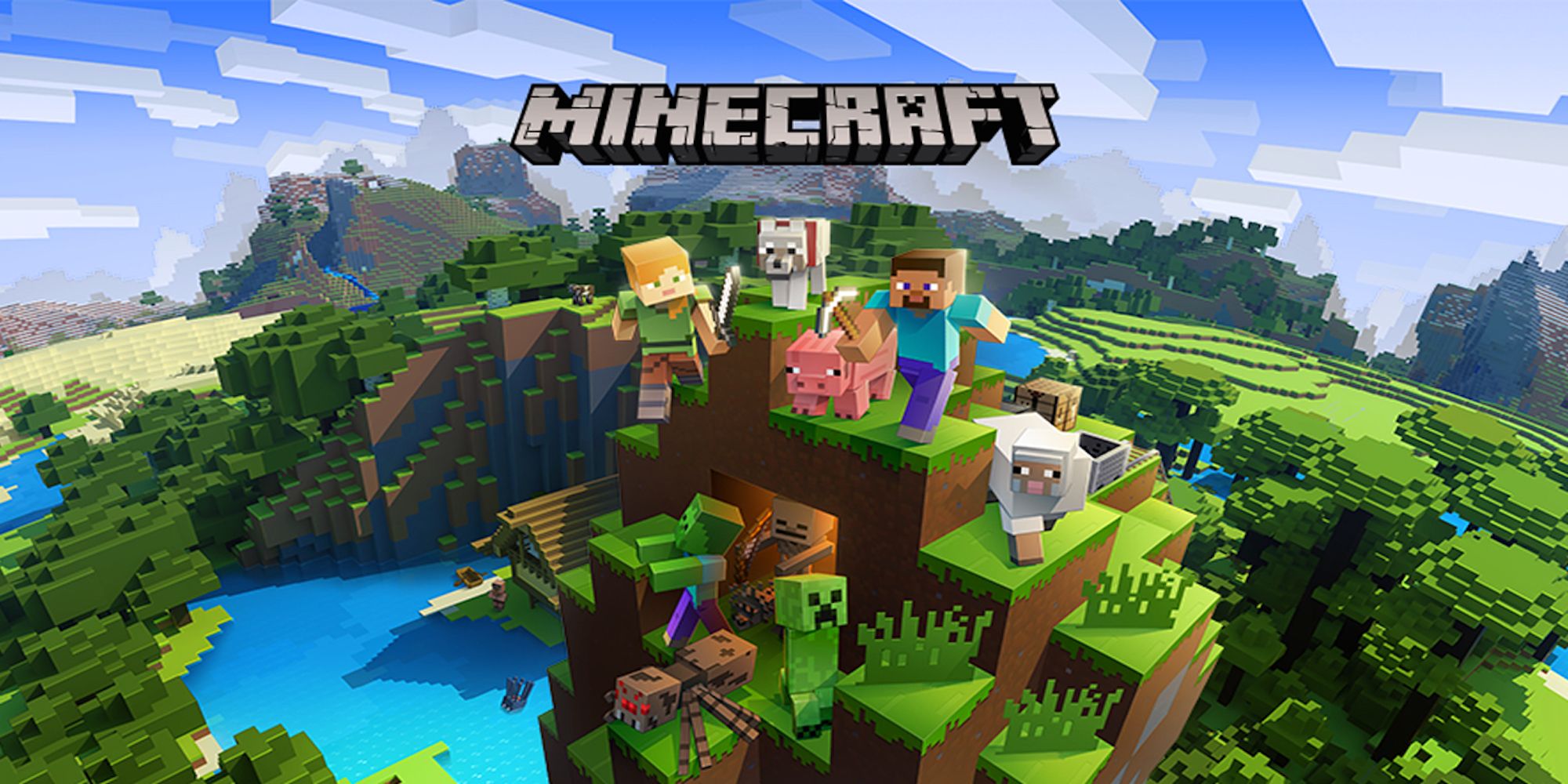 Minecraft is simply a game that anyone can fully enjoy. It prompts you to craft tools and develop unique buildings from scratch, encouraging you to feel proud of your work. There's no doubt that one of the best-selling video games of all time would also be an unforgettable open-world adventure.
A lack of story and direction strangely defines Minecraft, as players can fully control what they decide to build with few limitations. This sandbox has developed in so many ways over the years. Starting from just creating blocky houses out of wood, players are now graced with the opportunity to make complete masterpieces with all new materials and tools.
4

The Legend Of Zelda: Breath Of The Wild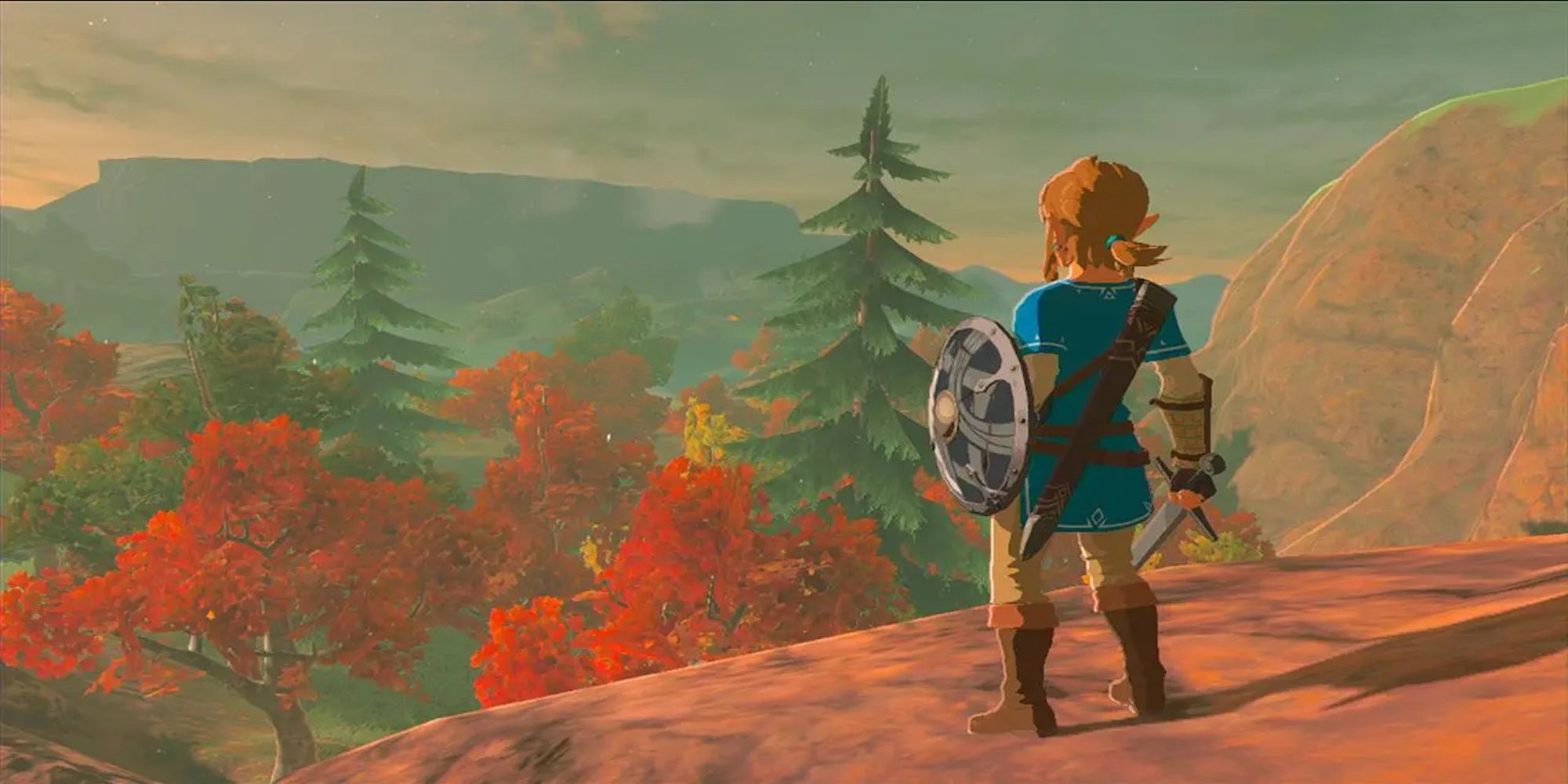 It was a pivotal point in gaming history when Breath of the Wild was first released on the Nintendo Switch. Fans of the Legend of Zelda series rushed to get their hands on a copy and dive into a new journey featuring their favorite silent protagonist.
Link's adventure in Breath of the Wild is filled with discovery and breathtaking landscapes. From the start, the game tells you where to go and leaves you to figure out how to make that vast trek. The world in this game can feel everlasting with how vast it is, feeling rather intimidating yet exciting at the same time.
3

Marvel's Spider-Man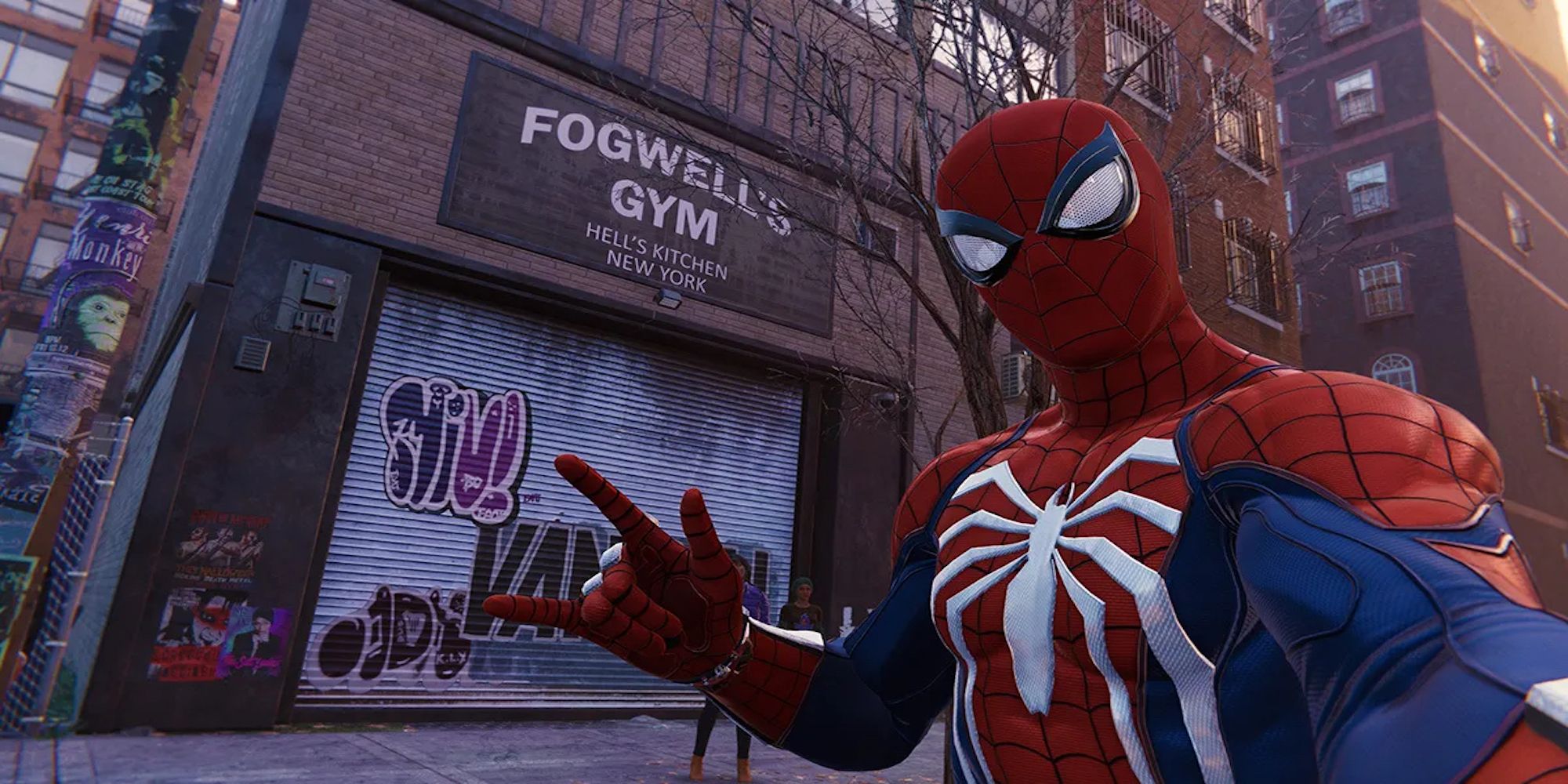 Insomniac games hit it out of the ballpark when they first released Marvel's Spider-Man. It was a Spider-Man video game adaptation that felt innovative and beyond creative. There's a huge list of Spider-Man video games, but this one stands out the most.
RELATED: Best Marvel Superhero Games, Ranked
The world surrounding Peter Parker is vast, and the city of New York is filled with significant stories and life. With familiar gameplay mechanics seen in other open-world Spider-Man games — and an appealing variety of suits — this game is a rightful adaption of Sony's beloved superhero. Or, in other words, the friendly neighborhood Spider-Man.
2

Grand Theft Auto V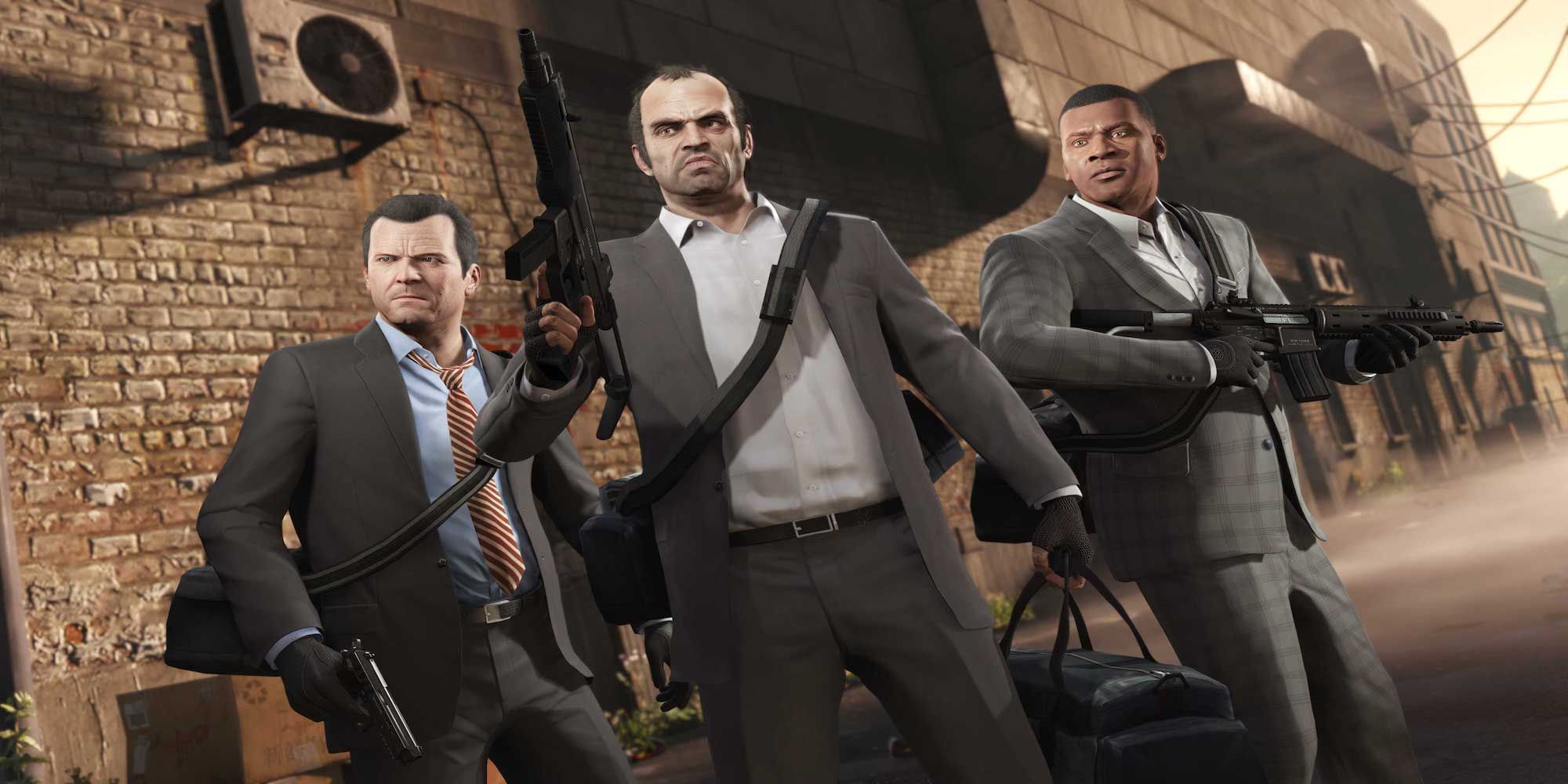 What would the Grand Theft Auto series be without its most iconic installment so far? To this day, fans of the series still play Grand Theft Auto V, experiencing the immersive and open world of Los Santos. It's unclear when we'll get a new game to the series. But luckily, Grand Theft Auto V still holds up pretty well despite being released over a decade ago.
Like any classic GTA, this game includes an intricate plot that shows fantastic character development. And, when you're not following the story, you can explore the unique places that define Los Santos. In the end, Grand Theft Auto V offers endless content for players.
1

Red Dead Redemption 2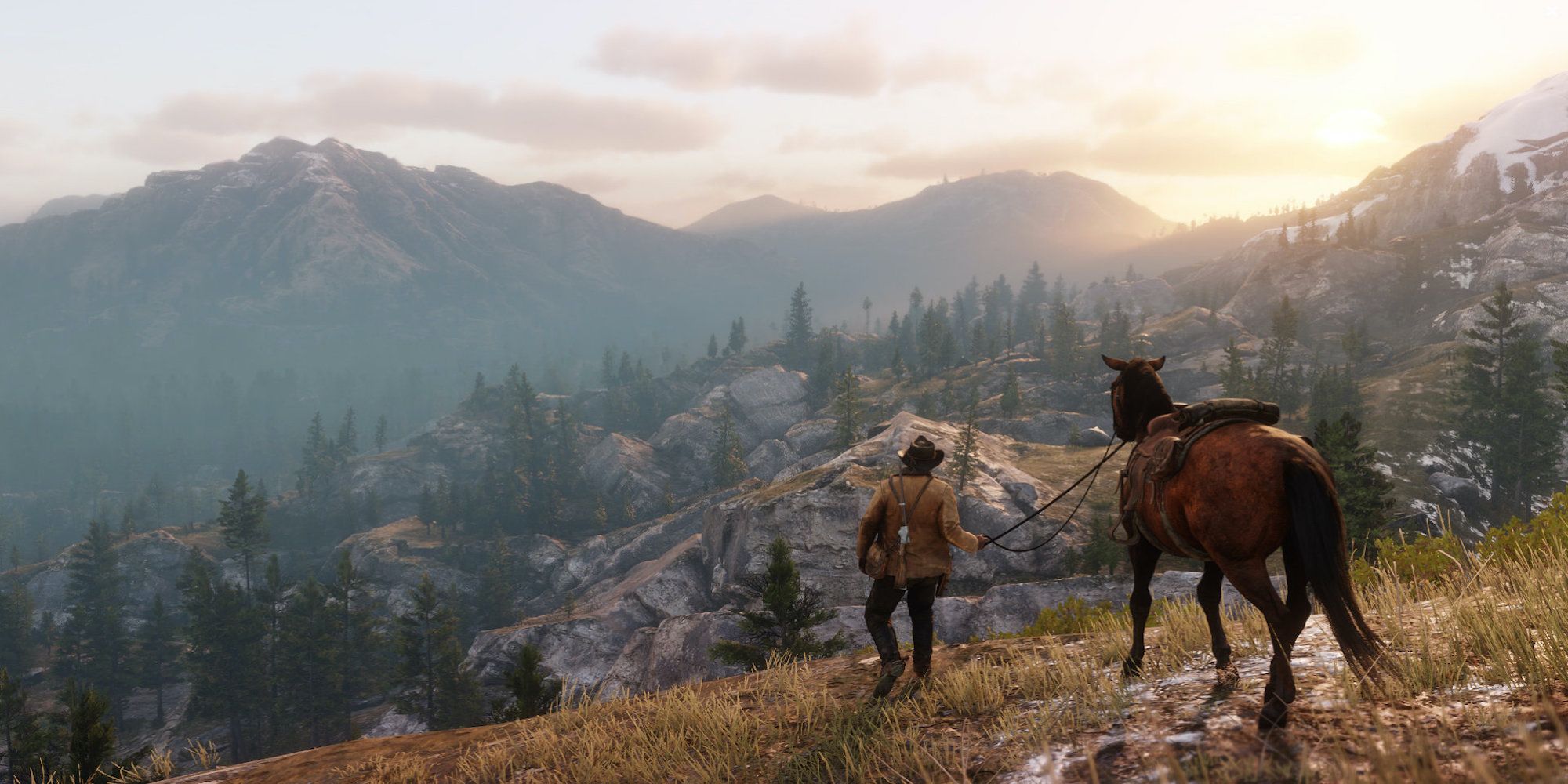 Red Dead Redemption 2 is essentially Rockstar's greatest accomplishment so far. While their other games are unforgettable, what Red Dead Redemption 2 brought to the table was unlike anything that had been seen before with cowboy-centric video games.
The first Red Dead Redemption is timeless, but its sequel wildly dethroned it after its release. Arthur is one of the best action-adventure protagonists. His journey is well-written and engaging. And, as you talk to various characters and get a peek into the life of the Wild West, you'll find that completing Red Dead Redemption 2 is beyond rewarding for your time invested.
NEXT: Best Adventure Games
Denial of responsibility!
Gamers Greade is an automatic aggregator of the all world's media. In each content, the hyperlink to the primary source is specified. All trademarks belong to their rightful owners, all materials to their authors. If you are the owner of the content and do not want us to publish your materials, please contact us by email –
[email protected]
. The content will be deleted within 24 hours.