Editor's Note: The following contains spoilers for Ted Lasso Season 3 Episode 1.Ted Lasso has developed a reputation for being one of the most feel-good shows airing right now. The character of Ted Lasso (Jason Sudeikis) is not only a force of positivity for the Richmond team in the show but also for the viewers.Though the characters face challenges and the team is constantly fighting to stay in the Premier League, there's a constant sense of optimism and kindness that radiates from the show. It seems like everyone who meets Ted has their life changed in some way and that's noticeable in one character more than any other: Nathan Shelley (Nick Mohammed). Unlike seemingly everyone else Ted has met since arriving in England, Nate makes a complete heel turn in Season 2 of Ted Lasso taking him from lovable underdog to toxic egomaniac.
The Positives of the Lasso Effect
The Ted Lasso Effect is something even the show is aware of, the essence of it is that Ted's focus on human connection, empathy, and empowerment is what allows him to connect with his team and draw out the best in all of them. He encourages everyone in his vicinity to be the best version of themselves and, usually, it works wonders. In Season 1, he helps Rebecca (Hannah Waddingham) begin to overcome her trust issues and start to truly let people in again. He helps her start to believe in Richmond not just as a way to get back at her ex-husband Rupert (Anthony Head) for hurting her, but as something that she herself can believe in. And Jamie Tartt (Phil Dunster), the arrogant star athlete who thinks he's above it all, manages to come back to earth because Ted believed in him like no one ever did.
His trajectory actually mirrors Nate's in the opposite direction, the egomaniac becoming a man of the people versus the man of the people becoming an egomaniac. And those are just the most dramatic changes, Ted is constantly acting as a support system that keeps his team communicating and in touch with their feelings. We see this still in the Season 3 opener when the team is seeing bad prospects predicted for their upcoming season, rather than letting them wallow in it, he takes them to the London sewer system and uses it as a metaphor to help them grow. Showing them they need to let the shitty feedback just flow on by and help each other to not get bogged down by it. His weird, outside-of-the-box, people-first mentality is what makes him such a force of nature in the lives of those around him. But while Ted is on a field trip to empower his players, Nate is taking aim at his old team.
RELATED: Yes, 'Ted Lasso' Season 3 Was Referencing 'Star Wars' With That Set Piece
The Negatives of the Lasso Effect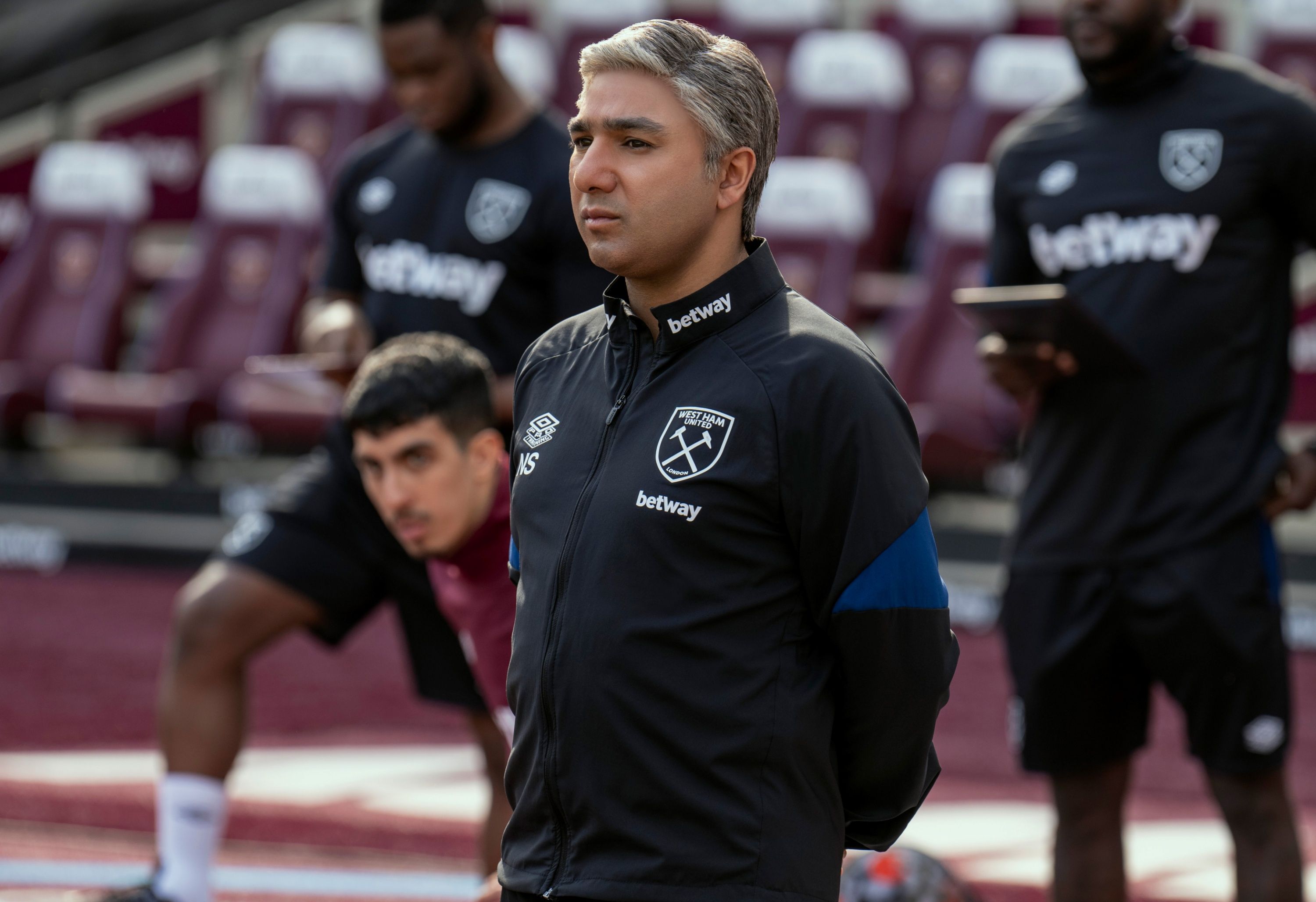 As much as we see how people have changed for the better with Ted Lasso in their lives, there's also potential downfalls. Nate is the greatest example of this, Ted encouraged him to believe in himself so Nate learned to do so but as he kept gaining power, going from kit man to coach, he never learned the weight of the new responsibilities he was given, and he never stopped seeing himself as the underdog. It's like he's constantly waiting for the shoe to drop and for someone to tell him to go back to washing underwear. And with every outside source of validation telling him he's brilliant and every tweet calling him a "Wonder Kid" he becomes more assured of his own infallibility. Believing in oneself is great, undoubtedly, but when that belief goes to one's head it can become toxic.
And this toxicity has happened to someone else too, just differently to Nate. Ted is actually the other person most negatively impacted by the Ted Lasso Effect. His constant attention to the needs of others and his despite to constantly look on the bright side is what caused him to ignore his own ailing mental health for so long. He pretended his marriage was fine, pretended his job didn't stress him out, pretended he couldn't feel the weight on his shoulders because the mindset he's cultivated doesn't allow those negatives to come in. So he buried his emotions under a dangerous amount of toxic positivity and ended up with an anxiety disorder. The panic attacks he has are a direct result of the negligence he showed in his own health in his efforts to stay a constant force of sunshine and optimism for his team. But at least for Ted, as he grew worse, when people started reaching out to help him he began to listen. Nate, with his inferiority complex, took an alternative route. While Ted finally bowed to the advice of those he trusts, every disagreement or criticism Nate heard only served to assure him of his own superiority. So while Nate isn't the only heel turn in Ted Lasso, he is the only one that's firmly and assuredly for the worst.
Nate for the first time in his life starts getting an unprecedented amount of support and validation, and he eventually starts to internalize it in the worst way possible. Literally spitting out the negativity and insecurity that tempered him a bit, a visceral expression of the gross behavior he's performing and a reminder of the disregard he's showing others with his new superior inferiority complex. We can all see him overcompensating, but Nate's forced himself into a corner where the only way he can continue to justify his actions is to believe he deserves to behave this way, that his genius in coaching somehow explains all of his bad behavior, and it's turned him from someone we all root for into someone we all want to see fall.
Nate The Great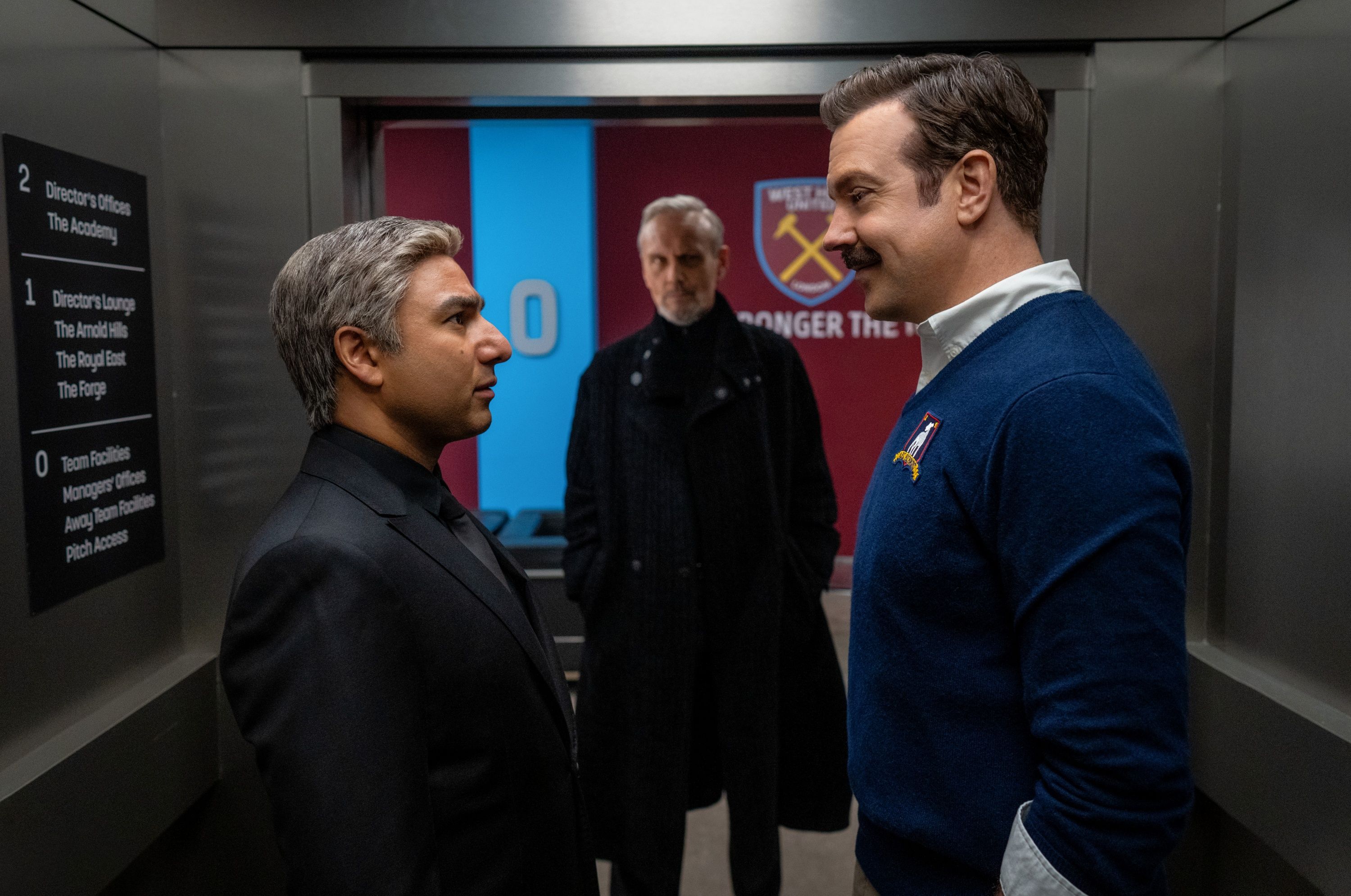 Quite simply, this was a much more interesting direction for Nate's character to go in. We've seen the underdog to top dog storyline plenty of times and the show itself is about watching a broken team strive to become champions. But that process of change doesn't always come smoothly. Nate's success going to his head reveals more depth to his characters. It shows us that those insecurities that held him back when he was a kit man are still alive and well, it's just that his way of dealing with them has spiraled out of control. Rather than internalizing his insecurities, Nate projects them outward. He talks down to his players to make himself feel big, he insults Ted and Richmond to come off as superior, and he leaves behind the team he once loved because he thinks he's worth more than them. It's the most toxic outlook one could take away from Ted's philosophy on life.
The heel turn Nate's character takes isn't just great because it's unexpected, it's because it reveals things that were already there. The things that made us root for Nate in Season 1 are some of the things that make him so insufferable in Season 3. The smug grin he gets when he's complemented was delightful when we saw him getting small victories against the team that made fun of him but when he's using that grin to crush them underfoot now it loses the playfulness that made it charming. We can see how these behaviors have evolved and how they've been fostered. It would have been easy enough to let Rupert stay the villain. As Rebecca's ex, the reason she bought the club, and now her biggest rival he alone could have been enough to rally Richmond to finally claim a victory.
But Nate being the big bad–that makes it personal. This isn't just some smug schmuck Rupert bought out to try and crush them, this was someone who was their friend and their ally. Someone everyone on the team had come to trust, and he's left them behind for the enemy and become the very thing he once hated. Nate's the bully in the locker room now, he's the big team looking down on Richmond, and he's the final thing they'll have to take down to prove that Richmond and Ted Lasso have more to show for themselves than just believing. Ted Lasso is shaping up for a dramatic showdown and Nate being the great villain of their story is absolutely fitting.
Denial of responsibility!
Gamers Greade is an automatic aggregator of the all world's media. In each content, the hyperlink to the primary source is specified. All trademarks belong to their rightful owners, all materials to their authors. If you are the owner of the content and do not want us to publish your materials, please contact us by email –
[email protected]
. The content will be deleted within 24 hours.