Entertainment
SVU Organized Crime Spinoff Trailer Explains Delay In Stabler's Return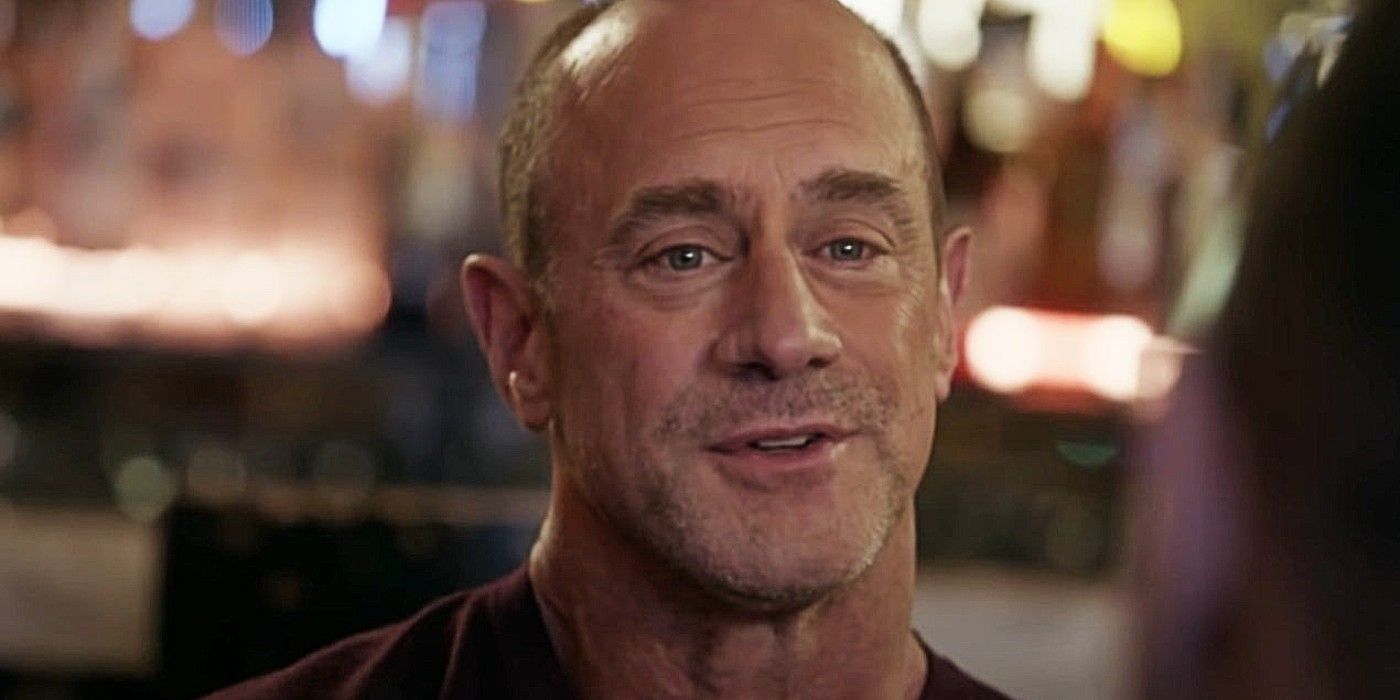 The first trailer for Law & Order: SVU spin-off, Organized Crime features Elliot Stabler explaining why it has taken him so long to return.
NBC released the first trailer for Law & Order: SVU's upcoming spin-off, Law & Order: Organized Crime, where Elliot Stabler explains why it took him so long to come back. Ever since it was announced that Christopher Meloni is returning to the police procedural franchise in early 2020, there has been anticipation for his appearance, not just on his original show, but in a new off-shoot. Coronavirus wreaked havoc on their intended schedule, pushing this back to 2021, but now, it's not going to be long until Stabler reunites with Olivia Benson and his old squad.
As part of the original cast, Meloni's absence left a massive hole in  Law & Order: SVU. He decided to walk away from the project after contract renegotiations failed when season 12 ended. Due to the manner of his exit, the writers had to scramble for an explanation of why he was suddenly gone. This was uncharacteristic of Stabler, considering how important work was to him, not to mention how close he'd become with his co-workers, particularly Benson. Despite what went down behind-the-scenes, Meloni remained in contact with Hargitay, giving out hope that someday, he'll suit back up as Stabler.
Related: Law & Order SVU: Why Stabler Left After Season 12
It took almost a decade, but Meloni is now all set up for his comeback to the Law & Order franchise. Aside from his initial return on Law & Order: SVU, he'll also spearhead his own show, Organized Crime. NBC is starting to hype up its latest police procedural endeavor with the release of its first trailer where Stabler explains his long absence from the service. Check out the clip below shared on Law & Order: SVU's official Twitter account.
The 15-second clip is mostly a string of shots without a complete scene, but it's all anchored by Stabler's dialog where he opens up about his exit and long-delayed return. Based on what he's saying here, it sounds like he has always meant to return to the service, but waiting for the right moment repeatedly delayed his plans. It's curious whom he's talking to in this sequence; while the trailer is supposed to be for Organized Crime, its premiere airs in conjunction with a new Law & Order: SVU episode, which makes for a 2-hour crossover event. Given this, it's possible that he's speaking to his former colleagues, including Benson and Fin; otherwise, it might be his way of introducing himself to his new team. Regardless, it's interesting to hear what all he has to say about his much-anticipated return.
Older and potentially more mature at this point, Stabler's demeanor may have mellowed since the last time he was on Law & Order: SVU. The detective was known for being temperamental, with Benson's empathetic approach making them great and effective partners. But as he's out on his own in Law & Order: Organized Crime, he needs to be more pragmatic about how he handles delicate situations, especially with the real-life rampant issues concerning police brutality around the world.
More: Law & Order's Stabler Spinoff Can't Work Without Changing Elliot First
Source: Law & Order: SVU
Hayward's S.W.O.R.D. Plan Explained: What Is Project Cataract?
About The Author
Follow us on Google News
Read original article here