Emblem Sigurd is one of the most useful Emblems in the game. Here's how to unleash his full potential.
Quick Links
Formerly bound to Divine Dragon Lumera, Emblem Sigurd is a powerful knight and the Emblem of the Holy War. In Fire Emblem Engage, you'll get to fight alongside him from nearly the beginning of the game, but it won't be until later in the story that you'll truly master his abilities.
Related: Fire Emblem Engage – A Guide To Playing Emblem Marth
Before you pair him with one of your units, you'll need to understand how he works first. This guide will walk you through his abilities, and how to unleash his full potential in every battle.
Bond Effects and Abilities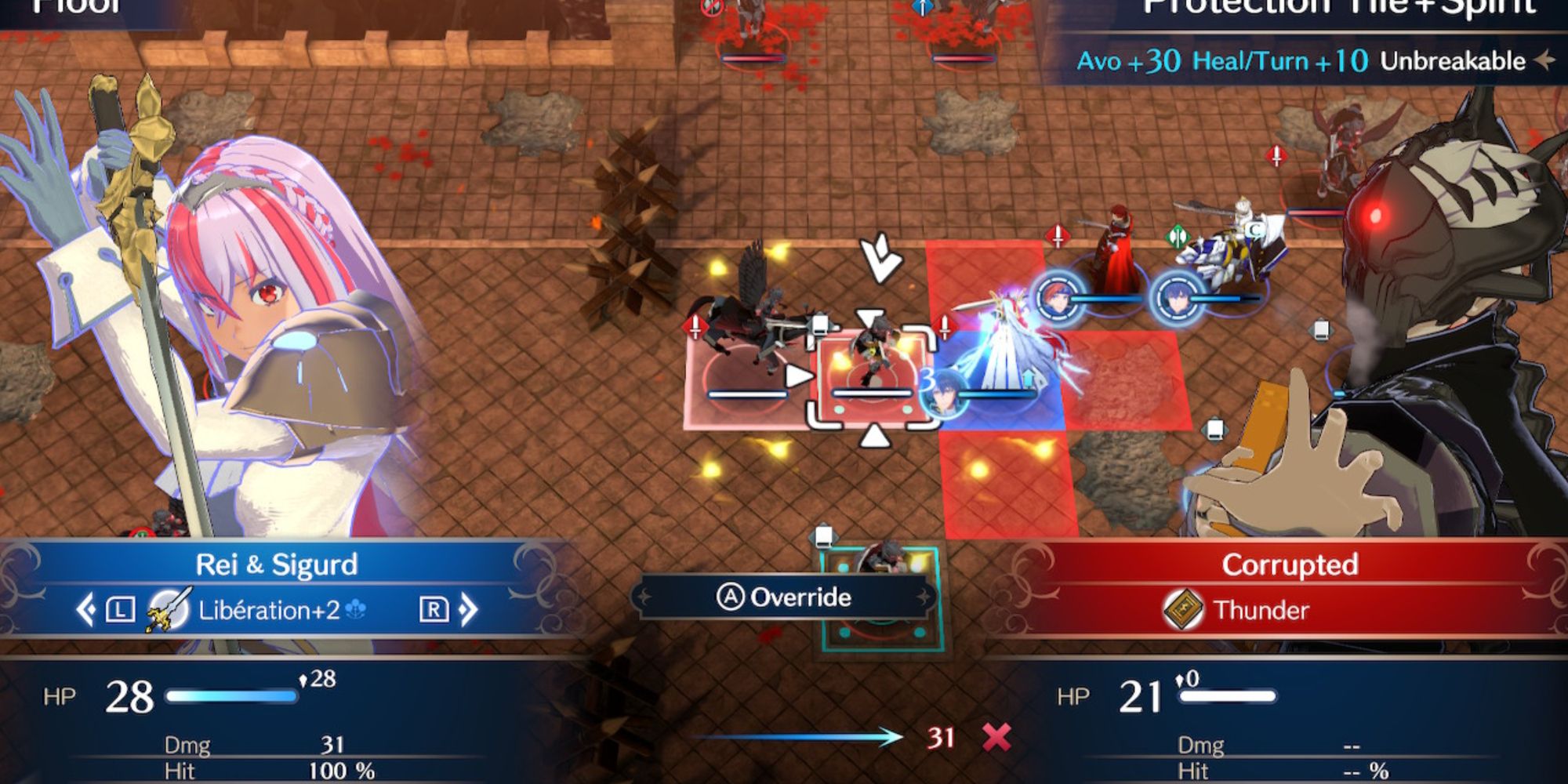 Sigurd is a cavalry-type character who rides his horse into battle while wielding a powerful lance. His bond effects will mostly boost damage with lances and hit accuracy. These buffs will also scale up as you increase your bond level with him. In addition, his Gallop ability lets him move an extra five spaces on the battlefield, and his Canter ability also lets him move two additional spaces after an action is taken, making it possible to attack and then set up your next move.
Sigurd's Momentum ability is one of the best in the game since it grants an additional +1 to Attack damage for every space your unit moved before attacking. This coupled with the Gallop ability, means you can add up to 10 extra damage points each time you initiate combat. In addition, his Override attack is incredibly useful as it allows you to plow through multiple enemies in a line, attacking each of them along the way.
When you first gain access to Sigurd, you'll immediately be able to use his Ridersbane weapon, which is a lance that is effective against cavalry. After reaching bond level 10, you'll be able to wield Brave Lance, which allows you to attack twice if you are initiating combat. And after reaching bond level 15, you'll gain access to a powerful sword called Tyrfing. This weapon not only makes Sigurd more versatile, allowing him to wield two types of weapons, but it is very powerful and also grants +5 to resistance.
Related: Fire Emblem Engage – How To Increase A Bond Level
Best Pairings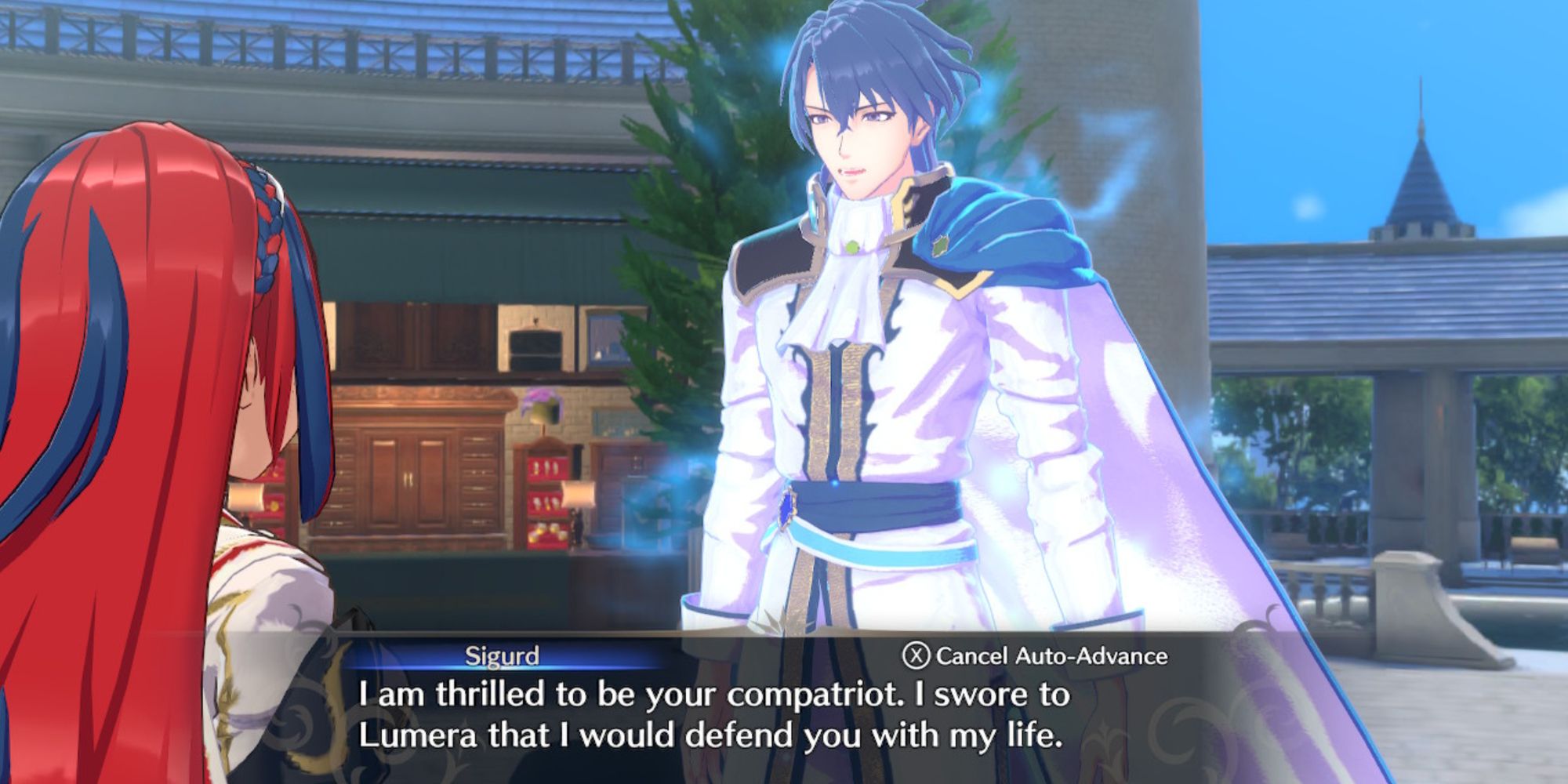 Since one of Sigurd's best bond effects is a buff to lance attack damage, you'll end up getting the most powerful attacks out of him by pairing him with a lance user like Alfred, Timera, or Amber. Pairing him with Amber can be extra beneficial to your Hit rate as Amber has the passive ability, Aspiring Hero, that grants Hit +20 when fighting enemies alone. That coupled with Sigurd's buffs to Hit rate makes it nearly impossible for any of your attacks to miss.
Unlike many of the other Emblems, Sigurd is a great option to pair with units of different weapon types. In fact, it is more beneficial to pair him this way than with most lance users. This is because most of his bond effects and skills don't pertain exclusively to lances. It can be especially beneficial to pair him with someone who on their own doesn't move as many spaces. This means you can send non-mounted units like Yunaka or Diamant to the front of the lines more easily by taking advantage of Sigurd's Gallop ability. Although you are losing some buffs to lance attack power, it is well worth it to get your slower-moving power players into battle, rather than them always playing catch up.
Next: Fire Emblem Engage – A Guide To Playing Emblem Celica
Denial of responsibility!
Gamers Greade is an automatic aggregator of the all world's media. In each content, the hyperlink to the primary source is specified. All trademarks belong to their rightful owners, all materials to their authors. If you are the owner of the content and do not want us to publish your materials, please contact us by email –
[email protected]
. The content will be deleted within 24 hours.