Arcane is a Netflix original based on the popular game League of Legends. It features two of the game's main characters: Jinx and Vi. While season two has been renewed, we still don't have a release date. That said, we have plenty of shows as exciting and fun as Arcane to tide you over until season two is released.
RELATED: Best Anime To Watch On Netflix
Here are just some of the incredible shows out there that Arcane fans are sure to enjoy. These entertaining shows are of the same caliber to binge-watch, and are guaranteed to keep you busy until we're treated to more of the Netflix hit. With characters and plots similar to those of Arcane, the following shows promise to give you the entertainment you need.
10
Death Parade
Available on Hulu, Death Parade is an animated show that presents a unique vision of what happens after people die. In this quirky world, those who pass away arrive at a surprising destination: a bar named Quindecim. Here, the characters mingle with each other, just as so many people do at any living bar, all while they are judged.
Death Parade features heavy and light situations and lots of laughs, all while still driving its point smoothly into the viewers' minds. With a similar art style, thought-provoking plot, character relationships, and exploration of the hardships faced, it's an easy show to get into after Arcane.
9
Carnival Row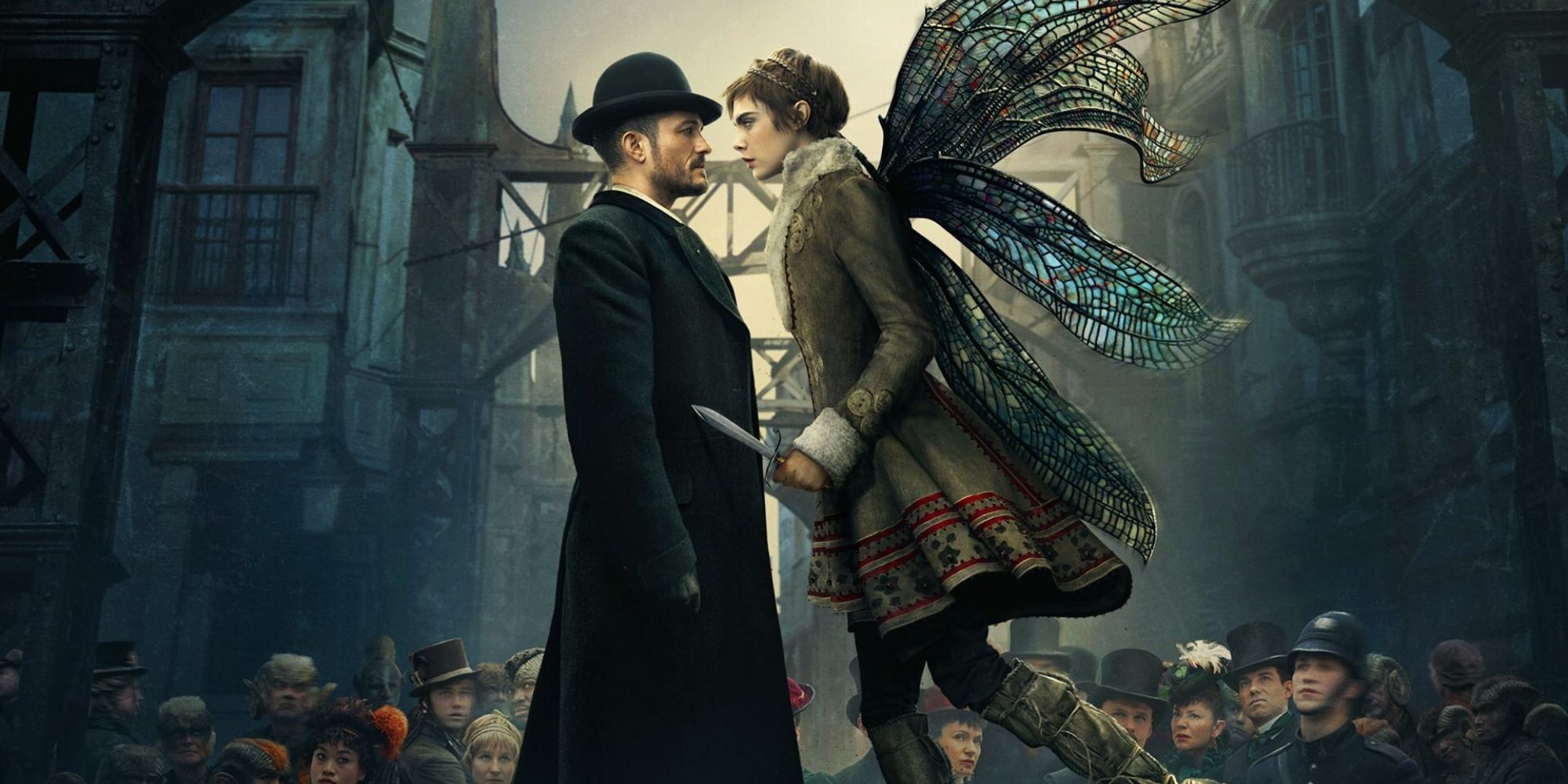 Amazon Prime streams the live-action show Carnival Row, which features a story based on the supernatural world and revolving around a forbidden love. It sets up a realm fighting against injustice and societal divisions, with love and commitment weaved within: all themes Arcane fans are sure to find familiar.
The plot involves a dedicated and hard-working detective trying to solve murders and a wonderful Fairy who both helps and hinders his cause. The imaginative storytelling and gorgeous art, as well as its breathtaking acting, are just what you'll want to see.
8
The Dark Crystal: Age Of Resistance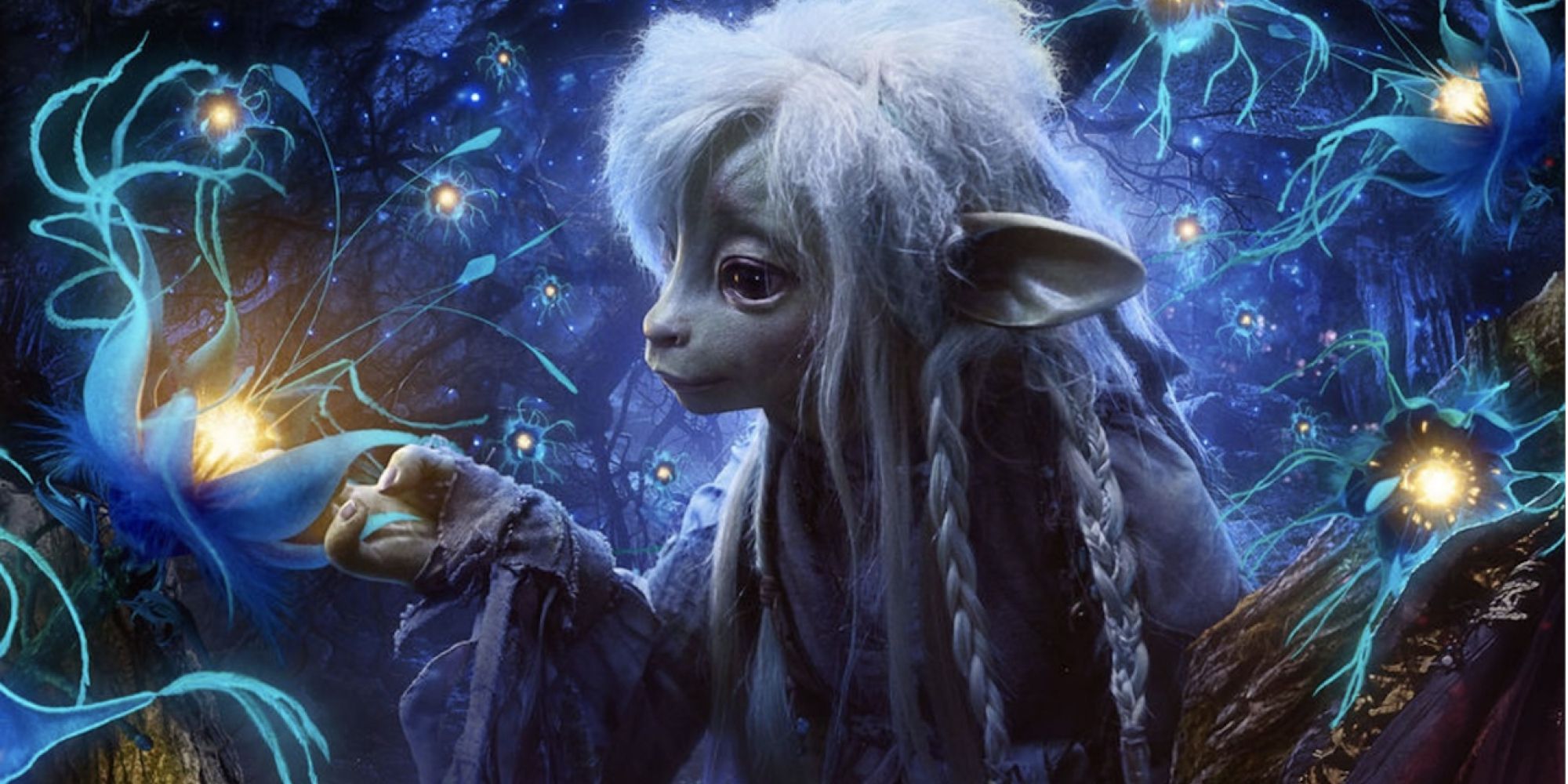 The Dark Crystal: Age of Resistance, featured on Netflix, is an entirely different affair than Arcane. It's a mix of puppetry and live-acting, rather than the animated style fans of Arcane will be used to. However, its excellent worldbuilding and fantastic voice acting evoke the same sort of feelings.
Like Arcane, this show features characters who are in an unfair world; overlords drain the life from the planet and the beings left behind have no choice but to rise against them. The characters likewise inspire a rebellion to try and stop the darkness at hand, wanting to save and preserve both their planet and way of life.
7
She-Ra And The Princesses Of Power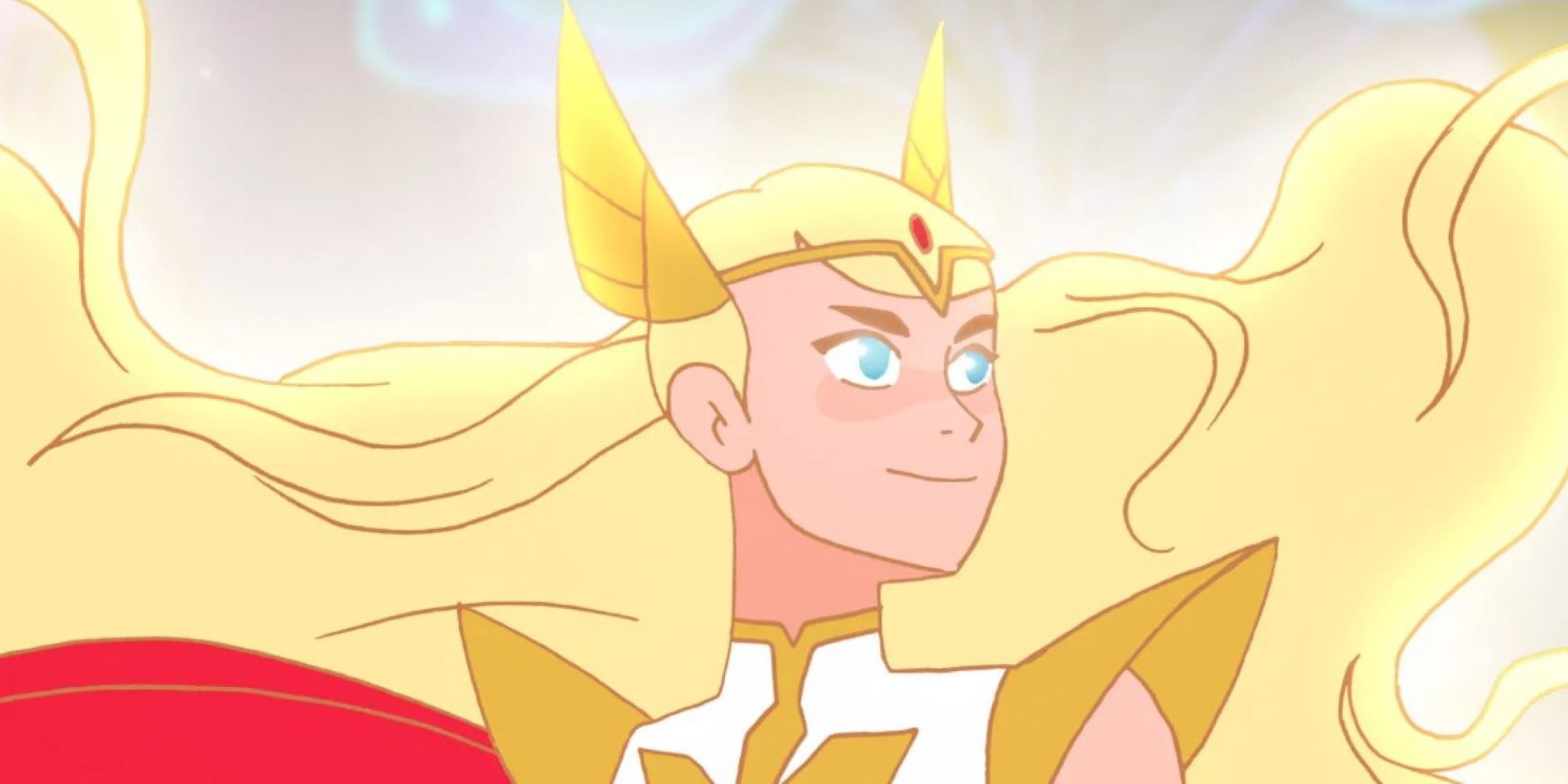 Found on Netflix, She-Ra is a show worth watching. With similar dynamics to Arcane, such as the personalities of the characters and some darker themes, it's a show that will keep your interest from start to end.
With a magical sword, an orphan girl turns into a warrior and sparks a rebellion against the evil that's clouded the very existence of the oppressed. While it is a remake of a 1980s original, and the branding makes it seem rather less mature, She-Ra And The Princesses Of Power is not a show to dismiss on face value. Its overarching plot and character development are definitely worth a shot. You won't be disappointed.
6
Kiss Me First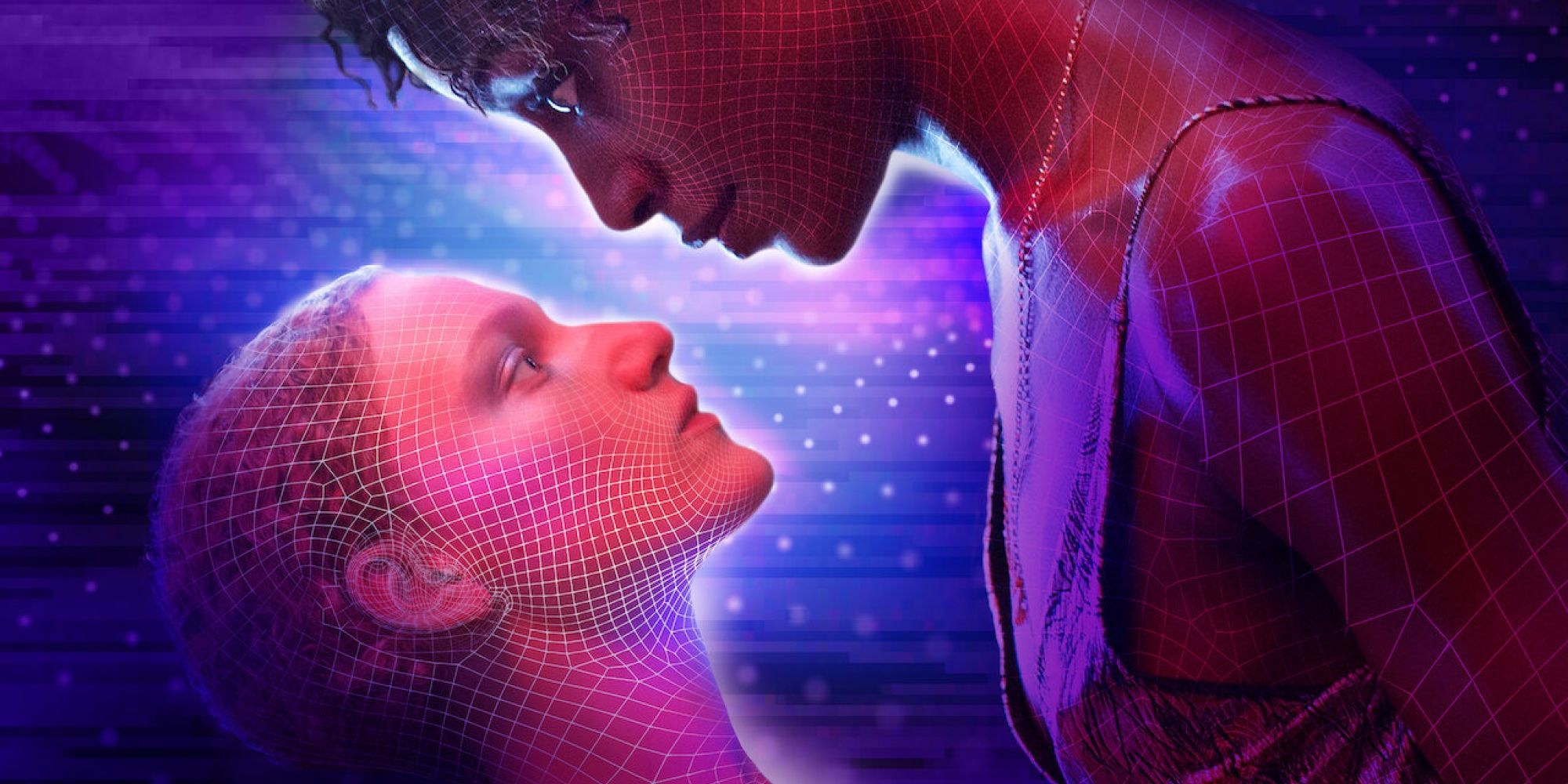 Another show that is available on Netflix, Kiss Me First is a mix of live action and virtual reality. Featuring a lonely teen girl who becomes consumed by a fictional MMORPG, it picks up quickly and will surprise its audience at every turn. The twisted and dark plot of this one is both uncomfortable and utterly captivating to experience.
While the style is entirely different from Arcane, both shows feature fascinating characters and unexpected twists. Kiss Me First is an engaging emotional rollercoaster, a perfect new focus to become absorbed by after you finish Arcane. It, too, is absolutely something worth binge-watching like a great anime series.
5
Eighty-Six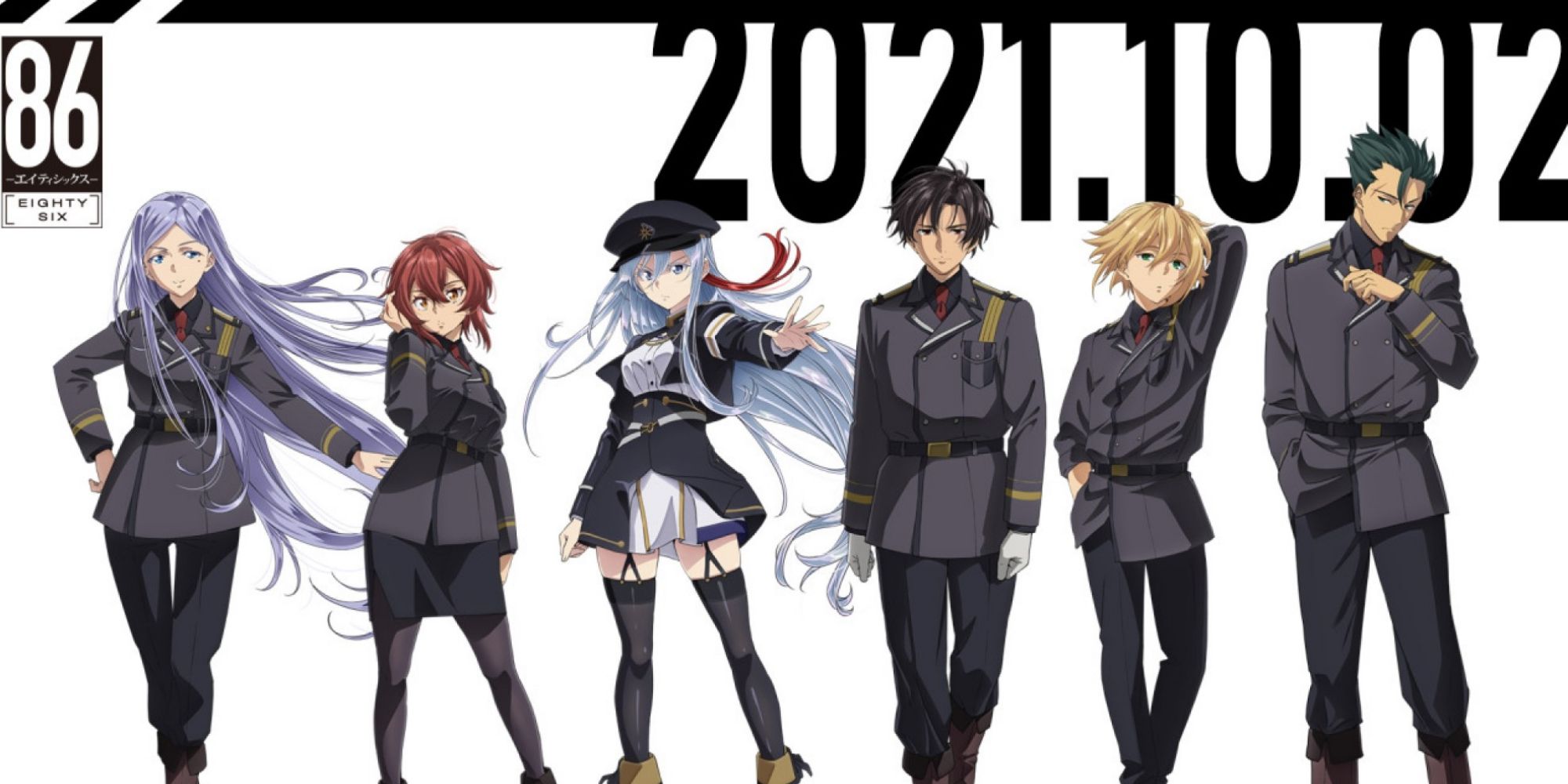 Available to stream on VRV, Eighty-Six is an action-packed animated show with a surprisingly deep and thought-provoking plot. This tale hammers home the horrors of war and prejudice, all while reminding us what it means to be human. There's no doubt that Eighty-Six will keep you on the edge of your seat.
RELATED: League Of Legends: Best Duo Bot Lanes
With beautiful art and enthralling scenes, each episode is a hard-hitting masterpiece of its own. It boasts the same grit and unexpected compassion Arcane does, but with its own voice that stands out. Eighty-Six is packed with lively characters, full of personality and a willingness to learn and grow outside the small world they thought they knew.
4
Dorohedoro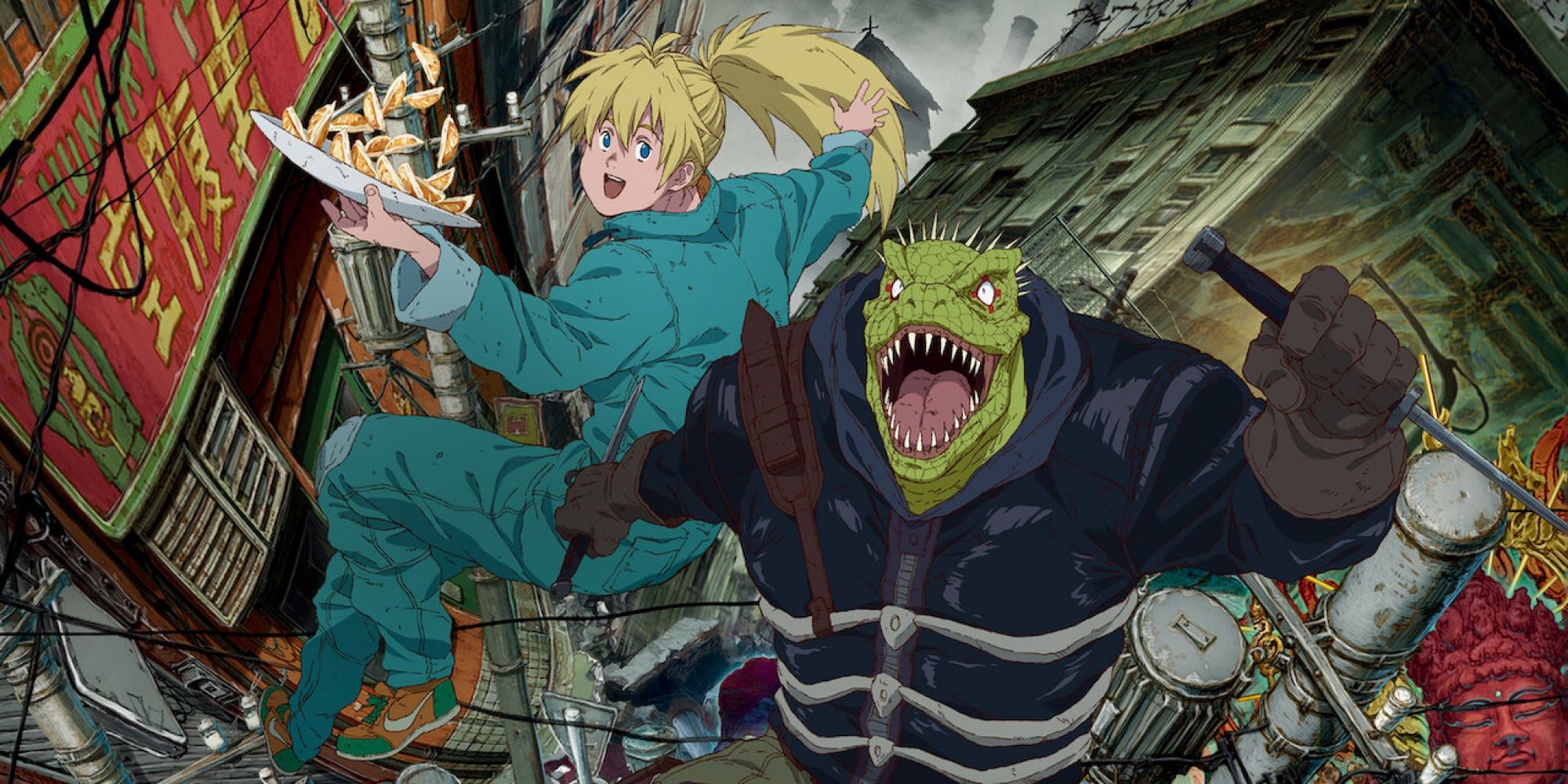 Another Netflix find to be enjoyed is Dorohedoro. Similarly to Arcane's story, Dorohedoro delves into the perspectives of two vastly different class-based societies that exist side by side. Not only in close proximity, though: one exists solely because of the other, another similarity the two shows share.
While the animation is quite different between the two shows, they both present a very simimlar aesthetic: a harsh, unfair, and desperate world. The characters are easy to love and to hate (the personalities of heroes and villains alike are well-developed), and the dynamic relationships they share will keep your focus from start to finish.
3
Castlevania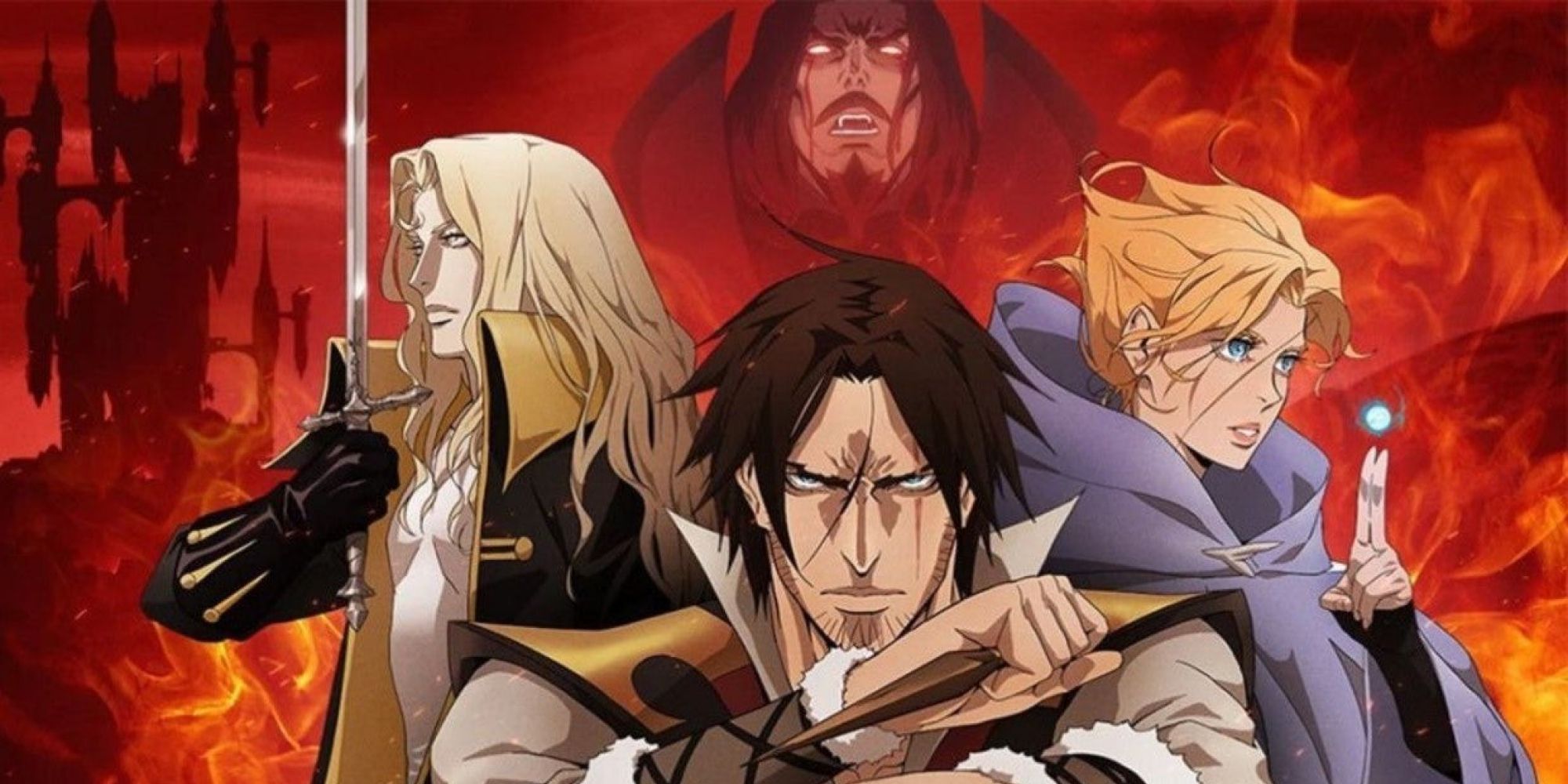 Castlevania can be found, again, on Netflix. It's also another videogame adaptation, just like the fantastic Arcane. The show features a storyline that pits humanity against vampires and a range of horrors besides, with incredibly in-depth characters, countless plot twists, and lots of gruesome violence.
RELATED: Netflix's Wednesday Ending Explained
The world-building is admirable and highly detailed, and the character's relationships, dynamics, and personal growth are worth following to the gritty end. Besides the intriguing story arcs, the show boasts breathtaking animation and artwork too. With its classic aesthetic, the show is enthralling and captivating from start to finish, leaving viewers wanting more. Series fans will certainly want to sink their teeth into the tale of Trevor Belmont and his friends and foes.
2
Cowboy Bebop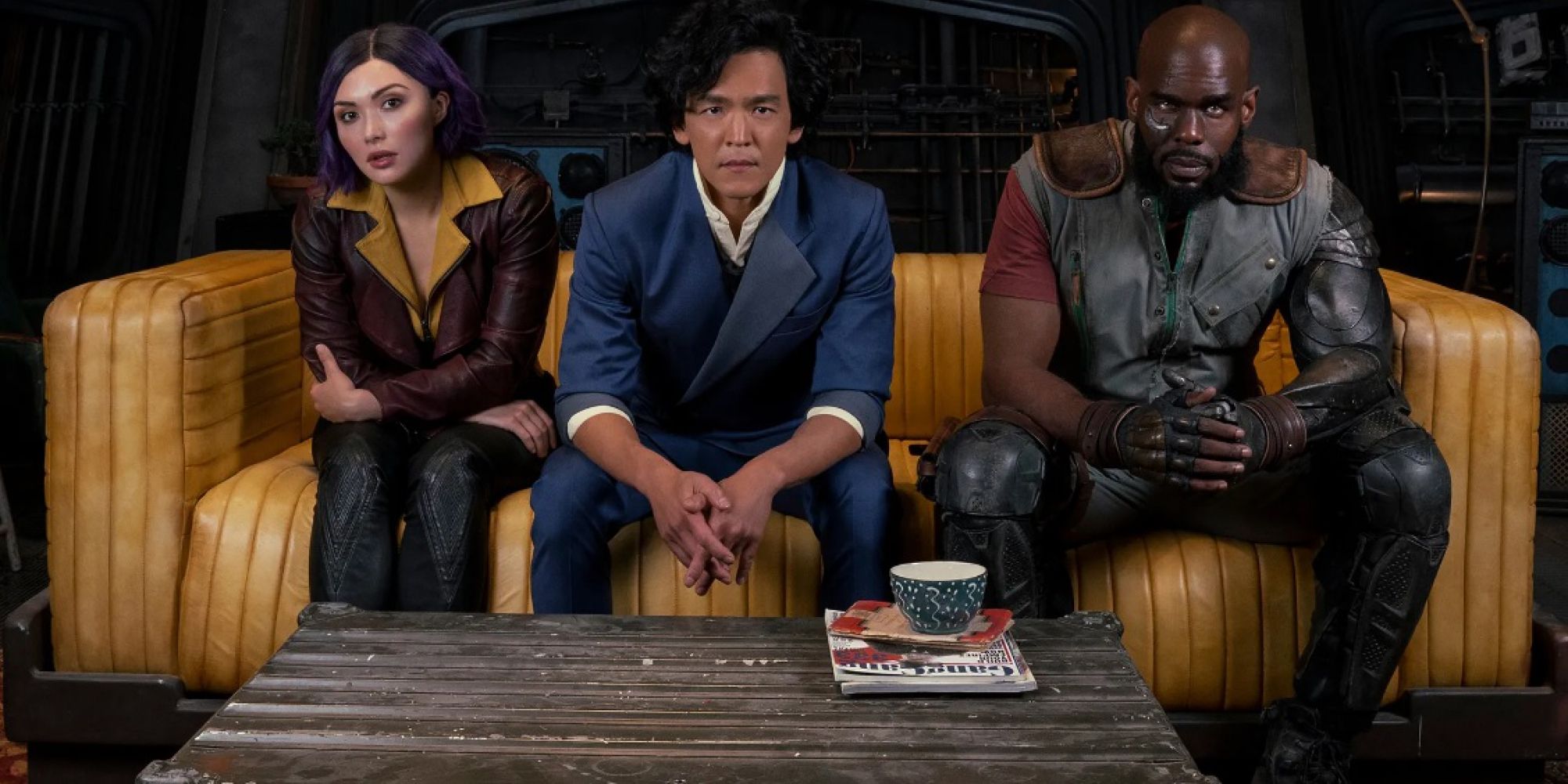 A live-action adaptation of the beloved anime by the same name, Cowboy Bebop is a timeless and breathtaking watch. Available to stream on Netflix, Cowboy Bebop lives up to its original animated roots with high-action scenes, a cast that works together seamlessly, and no small amount of intriguing characters.
Following the exploits of bounty hunters known as space cowboys, the show's storyline amps up with each episode, keeping viewers enthralled until the next one. While Arcane's style and very genre are completely different, the dynamics between characters and the heart of the show itself are somewhat mirrored here.
1
Love, Death & Robots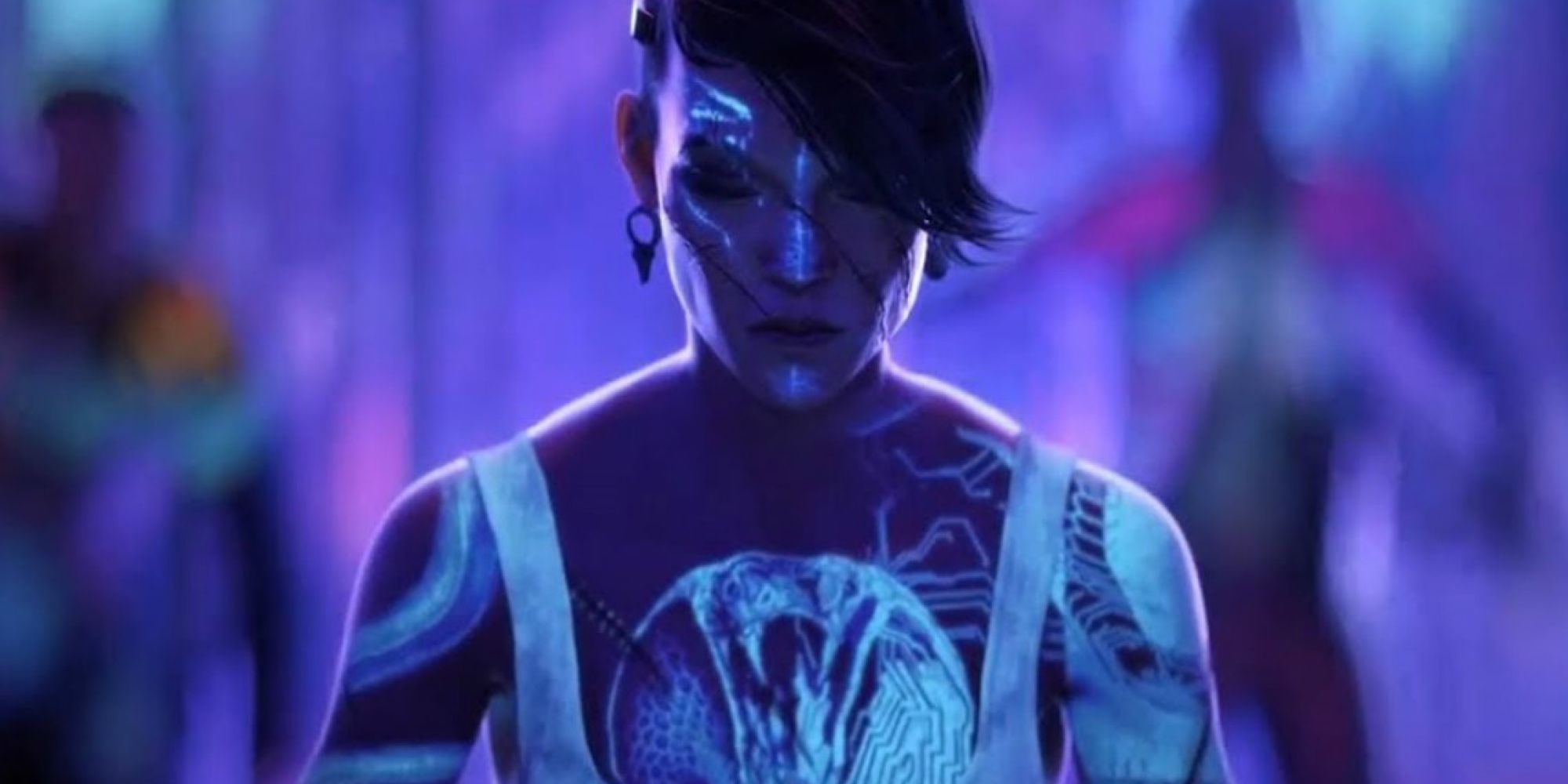 An anthology filled with stand-alone episodes, each with its own plot, characters, and animated style: Love, Death & Robots may seem to be a surprising pick for Arcane fans. However, each story is filled with adventures and thrills, grit and grime, hope and love; not to mention a familiar sense of awe and excitement that Arcane drums up in viewers.
Many of the stories dabble in the theme of two different worlds colliding, with each side fighting their fight for their own reasons. Along the way in these tales, the characters grow as they learn more about their "enemies." Other episodes, meanwhile, are simply an entertaining exploration of what-ifs, mostly exploring science-fiction elements and pushing the boundaries of our world. This binge-worthy show can be found on Netflix, and there are lots of parallels within it for Arcane fans to enjoy.
NEXT: Best Moments In League of Legends Arcane Season 1
Denial of responsibility!
Gamers Greade is an automatic aggregator of the all world's media. In each content, the hyperlink to the primary source is specified. All trademarks belong to their rightful owners, all materials to their authors. If you are the owner of the content and do not want us to publish your materials, please contact us by email –
[email protected]
. The content will be deleted within 24 hours.