Roy has a lot of power you can use in battle. Here's a guide for his best skills and character pairings.
Quick Links
One of the most powerful Emblem heroes you'll summon in Fire Emblem Engage is Roy. Known as the Emblem of Binding, Roy is a powerful sword user who will make any who stands before him tremble in fear.
Related: Fire Emblem Engage – A Guide To Playing Emblem Marth
But what good is having all of that power if you don't know how to use it? This guide will walk you through all of Roy's best skills and abilities, and how to pair him with the right characters to obliterate your enemies on the battlefield.
Bond Effects And Abilities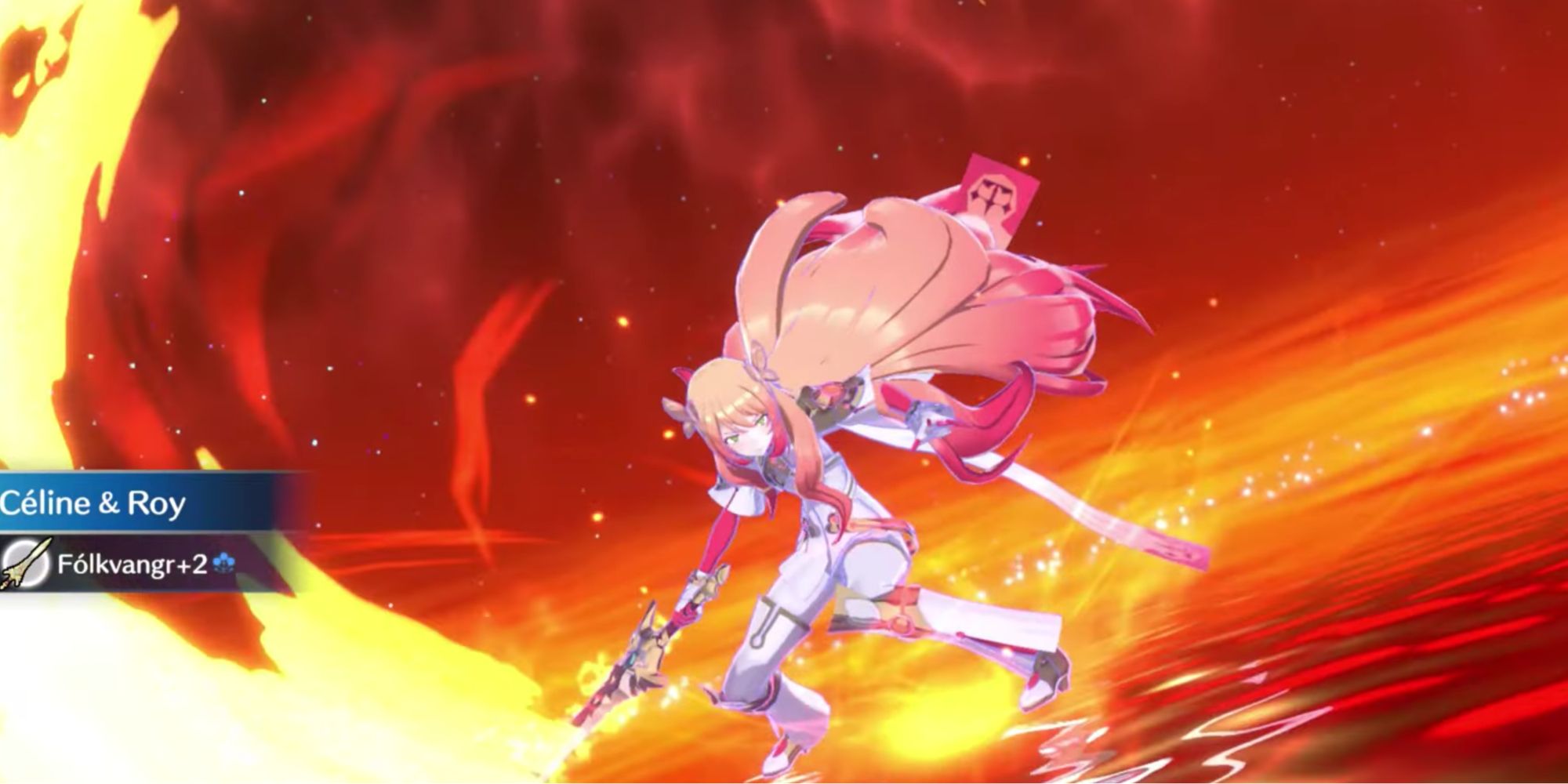 While some of the Emblems you'll encounter have a variety of weapons at their disposal, Roy keeps things simple and focuses instead on mastering the use of swords. As you increase your bond level with him, he'll gain access to Sword Power effects that grant a buff to the Attack stat when using swords. Additionally, he has a Strength skill that also helps determine how much damage you do with physical attacks. This skill also scales as you raise your bond level with Roy.
Outside his stat buffs, Roy's Hold Out ability makes sure you can't be KO'd with one hit, so long as you had at least 30% or more of your health at the start of combat. There are some powerful enemies in the game that can take you out quickly, and this skill makes it so you'll at least survive with 1 HP in those encounters.
Roy's most powerful move is his Engage Attack, Blazing Lion. This move lets you do area damage three spaces wide, and also sets those spaces and the row behind them on fire. This is an incredibly powerful move to have in your arsenal, and one of the most entertaining Engage Attacks in the game.
In addition to this powerful move, Roy has some interesting Emblem Weapons. Lancereaver is a sword that grants advantages over lances instead of the typical advantage over axes. His other sword, Wyrmslayer, is a sword with average attack power that is extra effective against dragon-type enemies.
Related: Fire Emblem Engage – A Guide To Playing Emblem Sigurd
Best Pairings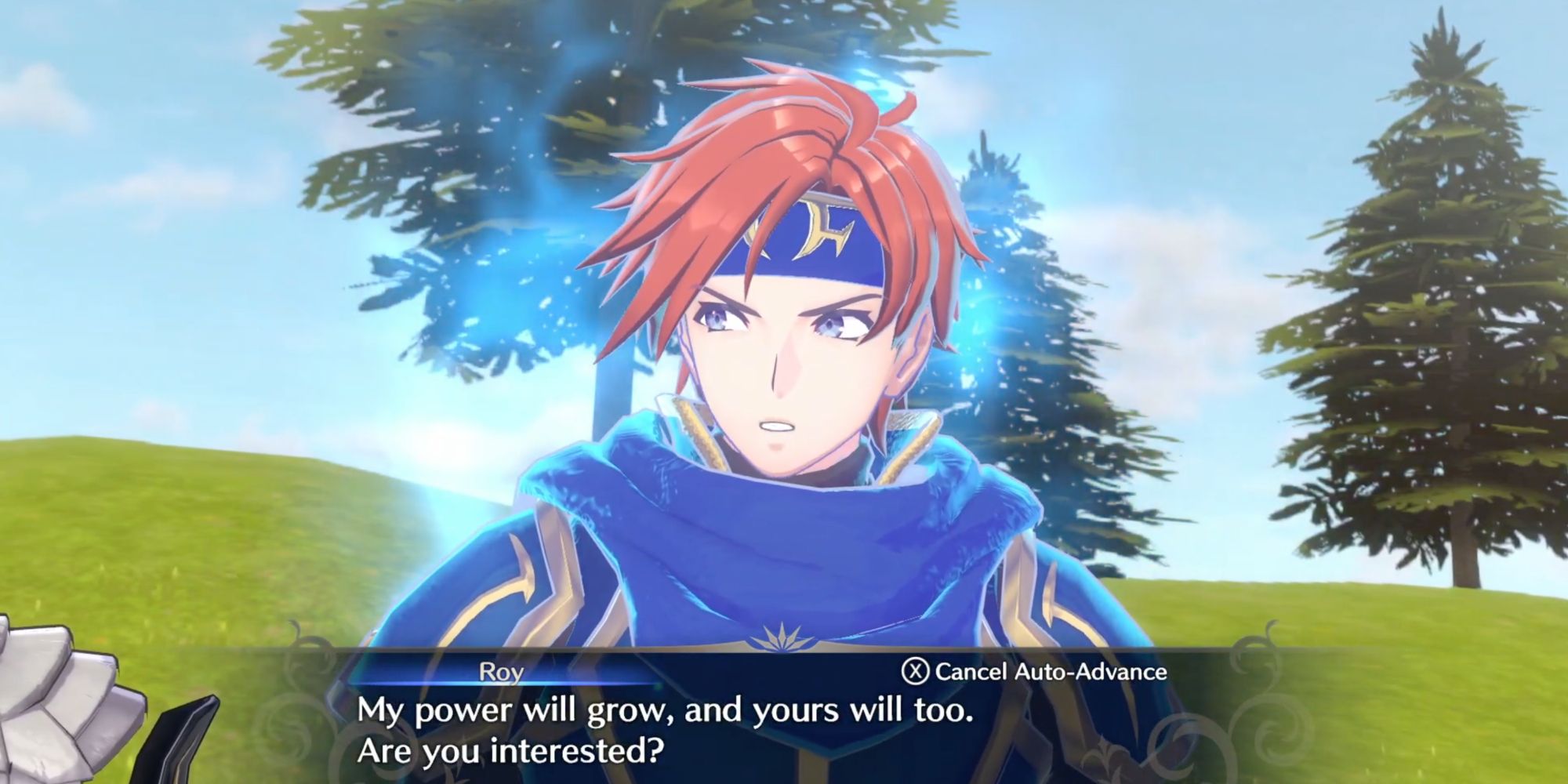 Because his bond effects and abilities are mostly designed for swords, it is best to pair him with a sword user like Diamant or Kagetsu. This is especially important since Roy's most powerful attack, Blazing Lion, can only be used by a sword class character.
Since Roy is so powerful and very difficult to kill, it is great to pair him with whichever tank-like sword characters you plan on sending in on the front lines. His buffs to strength and sword power will make your tanks decimate their enemies, and his Hold Out ability will make it nearly impossible for them to be taken down by any single attack.
Next: Fire Emblem Engage – A Guide To Playing Emblem Celica
Denial of responsibility!
Gamers Greade is an automatic aggregator of the all world's media. In each content, the hyperlink to the primary source is specified. All trademarks belong to their rightful owners, all materials to their authors. If you are the owner of the content and do not want us to publish your materials, please contact us by email –
[email protected]
. The content will be deleted within 24 hours.