Comics
Ricardo Delgado Unleashes Dracula of Transylvania on Kickstarter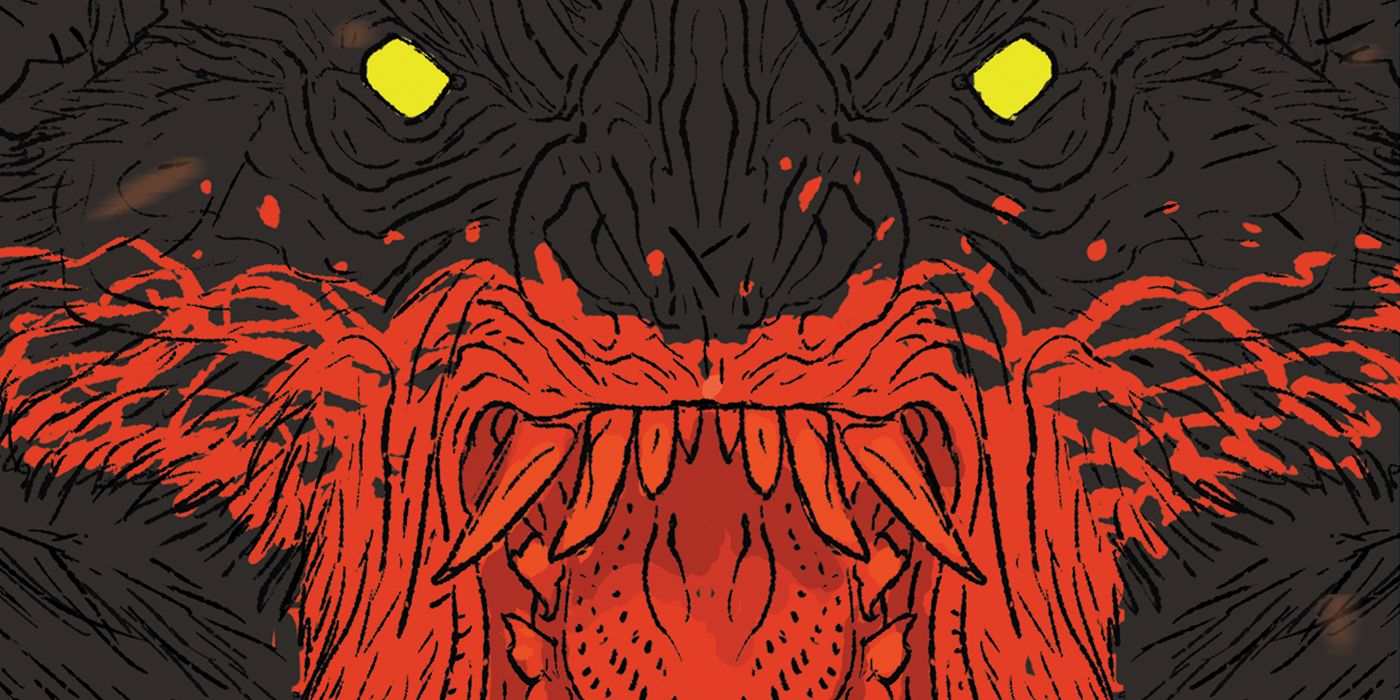 This year marks the 90th anniversary of Bela Lugosi's classic debut as Dracula, with the original Universal monster movie directed by Tod Browning released in 1931. To commemorate the anniversary of the enormously influential film and the original Bram Stoker novel, acclaimed Age of Reptiles creator and movie concept artist Ricardo Delgado is crowdfunding his own reimagining of the story in the upcoming original graphic novel Dracula of Transylvania through Kickstarter.
In an exclusive interview with CBR, Delgado talks about what he's uniquely bringing to the landmark vampire tale, the endless appeal of Dracula and includes some early art from Dracula of Transylvania.
RELATED: Snow Angels: Jock Teases New ComiXology Originals Series With Studio Tour
CBR: Ricardo, you're adapting and reimagining one of the biggest horror icons of all time in Dracula. What inspired you to make an original graphic novel of this classic story?
Ricardo Delgado: I thought the time had come to expand the known concepts of the Dracula story into a modern visual effects context within a novel, which is pretty ironic. I'd never seen the whole gamut of transformations possible for a vampire maintained consistently throughout a movie simply because it is so expensive. So what I did was to write that stuff into a model then utilize my skills as a Hollywood concept artist to bring these possibilities forward as part of this book; a very unique thing. My elevator pitch was Art of Star Wars meets Salem's Lot. And it worked! You've seen nothing like this. Nothing. Excited to share with everyone. Can't wait.
As someone with an extensive career as a film concept artist, what is something that you continue to find appealing in the comic book medium as a storyteller?
Delgado: The ability to tell a story in a way that is all-encompassing. That's why comic book movies are so popular today, the technology is now available to tell these fantastical tales in a nearly photographic, believable manner, yet these stories have been around since I haunted the circle rack at my local drug store looking for the latest wave of Marvel Comics and Famous Monsters of Filmland.
So Thanos is nothing new to us comic book folk, the medium of comics told us of that possibility in the 1970s; movies have just caught up. I look forward to seeing some of the even more fantastical comic stories adapted in the future. This is all a big bowl of fun for me.
RELATED: Killadelphia: Rodney Barnes Gets Ready to Go Bigger and Bloodier
Amidst all the previous adaptations, what was something you were especially keen on uniquely bringing to the classic story?
Delgado: Dracula has been done over many times, so I thought that my skills as a concept artist, as I mentioned before, would help, but I wanted to bring a darker edge to this story and expand the world in which Dracula lives. Think The Exorcist meets Lord of the Rings. Horror meets big adventure. A chase back and forth across a continent is not a small story to tell in my opinion, but it sure is an expensive one for a film, and running time is another factor. Not so in a novel, and especially not so in an illustrated novel.
I'm also a big fan of the Victorian Ghost Story as well as a big Stephen King nut, and I just wanted that kind of scariness to this version, along with an expansion of Dracula's supernatural world. There are ghosts, demons, skeletons, goblins, legions of rats and even vampire assassins, all within my version of the classic Stoker story. I had a blast creating it, hope everyone enjoys reading it.
What are some elements from previous adaptations that you consciously wanted to avoid with your iteration?
Delgado: Less of the romantic version of Drac, which I believe started with the Dan Curtis TV version of the story. I get why that version happened given his creation of the Dark Shadows franchise, so I wanted a badass Dracula. A conqueror, a villain, a ruthless marauder who has terrorized the continent for a thousand years. Vader. Lecter. Sauron. A true behemoth of a villain. This story delivers that version. Big time.
The brides are also part of the story, not left behind [from] the original story, which I always thought was not fun. They too are ruthless, powerful, shapeshifting predators not to be messed with. And they can back it up, and are not afraid of the King of the Vampires and face off with him in the story, tooth and nail. They are tough, but then so is my Drac. He did after all crush a combined army of the European city-states sometime before my story happens. He's a total monster.
RELATED: Pornsak Pichetshote & Alexandre Tefenkgi Unveil Exclusive Preview of The Good Asian
With this project being Kickstarted, what details or crowdfunding incentives can you tease about this campaign?
Delgado: Well, there are many different levels and tiers for folks to purchase the story from, and as a kid who had parents who worked hard but could not always afford everything, I'm really happy about that. There's something for everyone here, from a casual reader to a collector who can buy a piece of my original art to go along with their book.
With the original novel over 120 years old and the Tod Browning/Bela Lugosi film celebrating its 90th anniversary this year, why do you think Dracula continues to resonate with audiences?
Delgado: Because Dracula is us. We can be heroes and we can be monsters. And Dracula symbolizes that for all of us: We fear him and yet we want his power. And part of my story is how everyone around Dracula envies his resonance, his rule, his tithing, his insistence to loyalty even though the King of the Vampires has no obligation or even the desire to return that loyalty. In the end, Dracula really is very human that way in his villainy, and the forces of good in my story that combat him are not only trying to rid the world of Dracula but of what he represents, which is power unchecked.
KEEP READING: Jamila Rowser Delivers a New Edition of Robyn Smith's The Saddest Angriest Black Girl in Town
X-Men Legends Finally Solves a Decades-Old Mutant Mystery
About The Author
Follow us on Google News
Read original article here