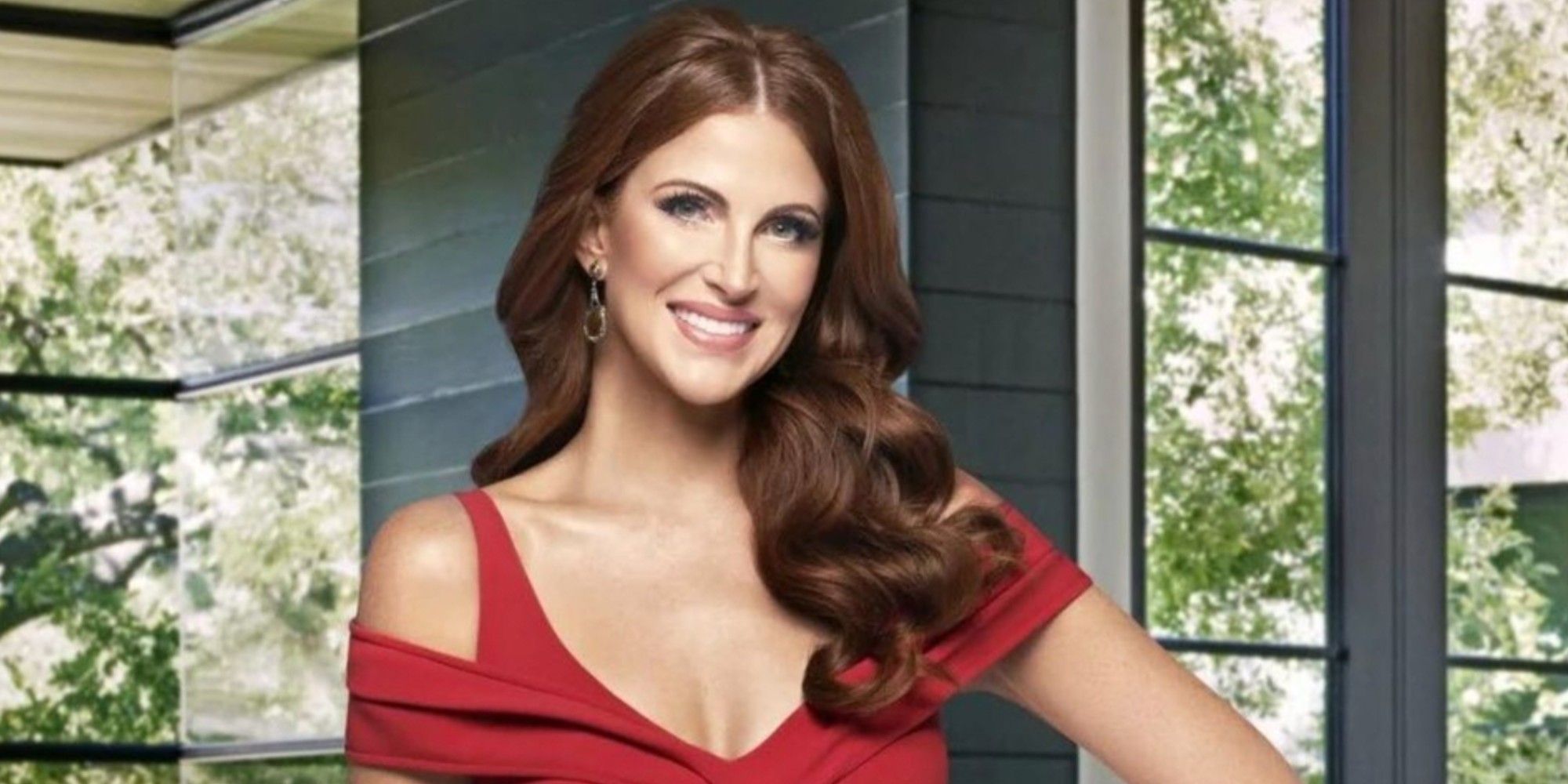 Jennifer Davis Long is the newest 'friend of' on The Real Housewives of Dallas. Here is everything you need to know about the real estate agent.
Jennifer Davis Long joined The Real Housewives of Dallas for the most recent season as a 'friend of' the housewives. So far she has appeared in every episode alongside the ladies of Dallas, but she hasn't had a significant amount of camera time. Several times she has been there for filming but doesn't even say a word.
From what fans have seen on RHOD, Jen is a happy-go-lucky girl who is not afraid to have a little bit of fun. Even though the sixth generation Texan stays quiet in most scenes, she is not afraid to get into the mix with the other ladies when she needs to. Jen was introduced to the cast through Kameron Westcott, as the two have been good friends since they were teenagers. Jen was reportedly originally cast as a full-time housewife alongside sing Tiffany Moon, but her contract changed once her estranged husband, David Long, allegedly stopped filming mid-season.
Continue scrolling to keep reading
Click the button below to start this article in quick view.
Related: RHOD: Tiffany Calls Out Kameron For Insulting 'Dog Food' Comment
According to Bustle, several Bravo fan sites have claimed Jennifer was demoted to a 'friend of' once her husband stopped filming with her. Screenshots were shared online of her brother-in-law, Patrick, claiming the reason his brother stopped filming the show is because Jennifer allegedly threatened his life. "Good thing this conversation is on film," she responded in the comment section that was included in the screenshot. "A cocaine addict trying to lie about why he does cocaine. I did say that doing cocaine is like killing yourself: and he needs to go to rehab. Keep lying Patrick. You come by it honestly!!!!" It is unclear whether or not this fight will appear on RHOD, now that Jennifer was demoted to 'friend of.' Before this seemingly tumultuous fight, Jennifer and David seemed to be on the mend.
David is a real estate agent and had been married to Jennifer for over seven years. Together, the estranged couple share 3-year-old daughter Davis "Vivi" RoseMary. Despite ongoing divorce rumors, Jennifer defended their marriage on Instagram in June 2020 describing their relationship as "Camelot life" before tragedy hit the relationship. In a since-deleted Instagram photo from their wedding day with Jennifer revealing fans will soon know the story of their marriage more and how the pair fought to keep their relationship together. Before she met her husband, Jennifer attended Southern Methodist University and completed her graduate degree at Hollins University, according to The Famous Info. She used to work as a model, but now Jennifer is a real estate agent at Bill Griffin Real Estate in Dallas. Her biography on the website says Jennifer's "family was involved in real estate development, construction, and interior design, making residential sales a natural fit" for the mother of one. She was also credited as D Magazine's Best Real Estate Agents in Dallas lists in 2016 and 2017.
Jennifer will often share photos on her Instagram featuring her and her daughter Vivi. Seeing that Jennifer used to be a model, she is also not afraid to share some chic photoshoots she had recently done.
Next: RHOSLC: Why Jen Shah's Dress Almost Missed The Reunion
Sources: Bustle, The Famous Info, Bill Griffin Real Estate, Jennifer Davis Long
90 Day Fiancé: Ariela & Biniyam Are Not In Ethiopia With Aviel Anymore
About The Author
Follow us on Google News
Read original article here