After a few story missions into chapter 4 of Red Dead Redemption 2, you'll unlock a strand of Stranger Missions called Duchesses And Other Animals. This will involve you finding Gators Eggs, bird plumage, and Orchids for Algernon Wasp.
RELATED: Red Dead Redemption 2: Paradise Mercifully Departed Guide
To finish these requests and earn both a snazzy revolver and hat, you'll have to travel the map and more than likely rely on good old save scumming to force a few respawns. Not only that, but you'll still have the chance to make good money off these rare items even after you're done helping Algernon.
Plumes
This section is going to cover all the Plumes in one go, as they are easy to farm in one specific location. There's a small collection of wetlands just above Saint Denis, and it is home to every single bird you need the Plumes from.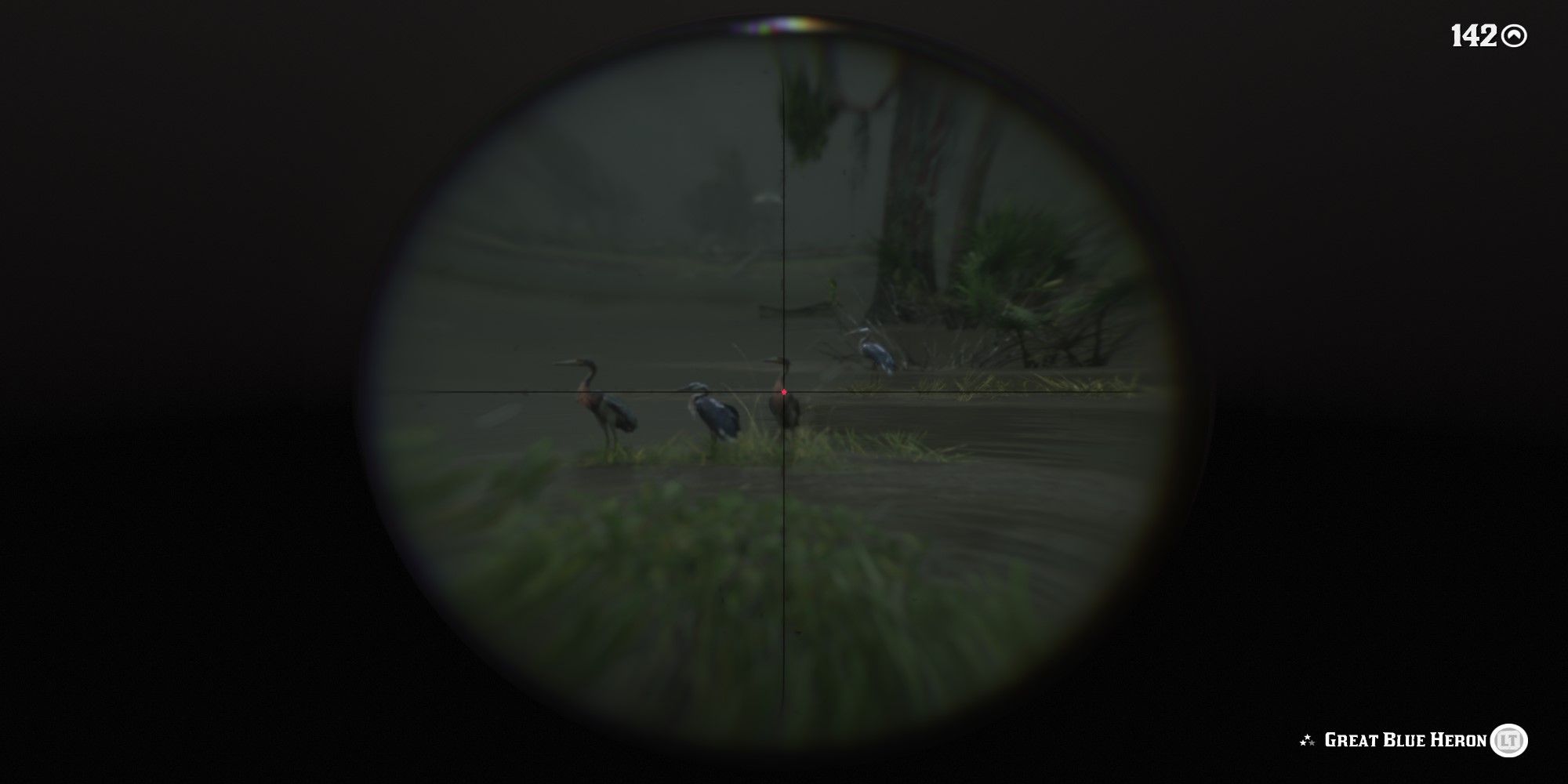 The game will decide which bird type to spawn, so if you need a different type, you can either sleep in a campfire or just save and quit. This will force a reload for the choice of animal spawn.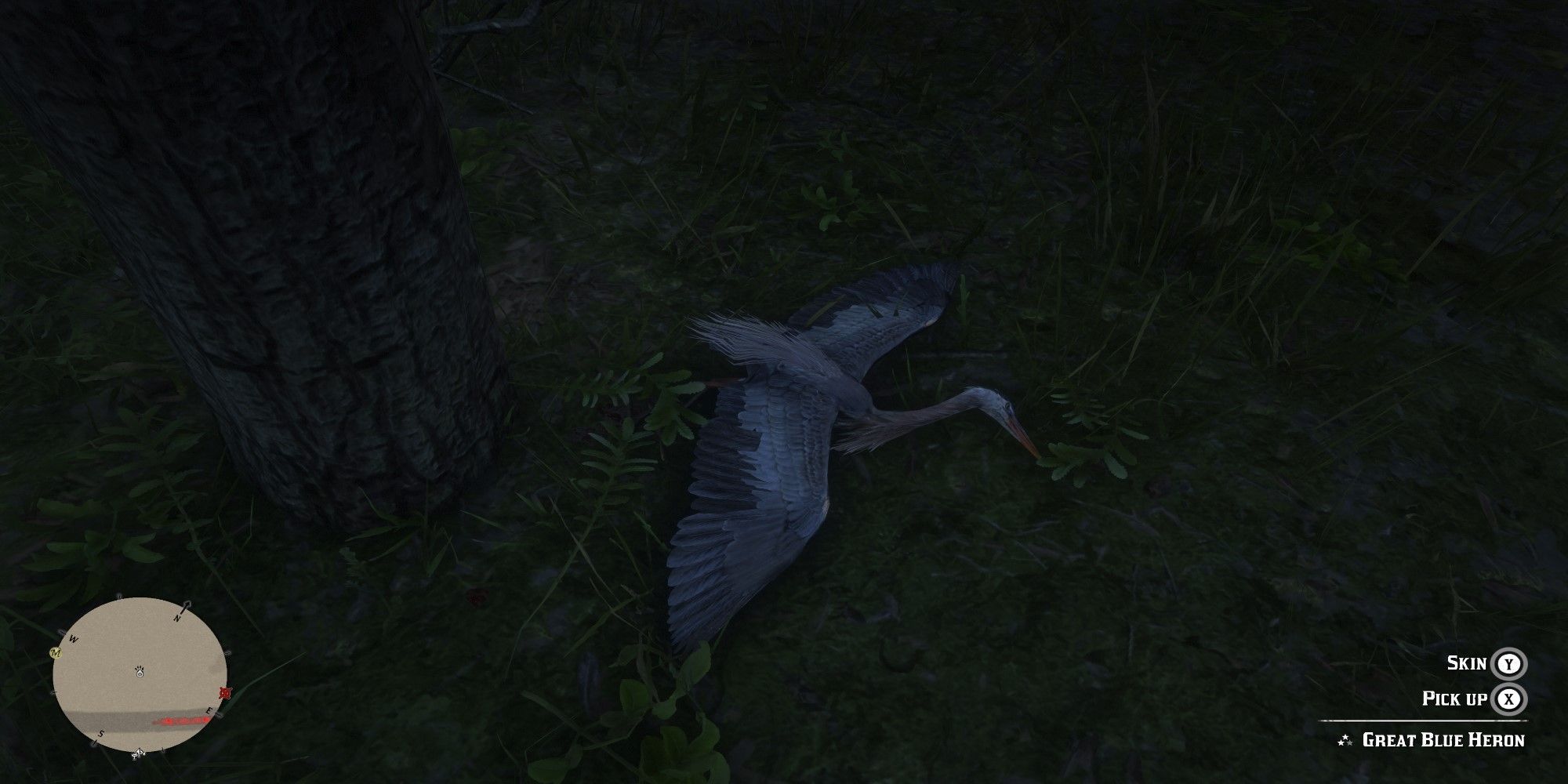 Finally, don't worry about the quality of the animal's corpse. You can only get 1 Plume per corpse, no matter how good or bad the quality. If you see a lot of the needed birds, don't be shy, you can use a Repeater or even Revolver to kill as many as you can.
Lady Of The Night Orchid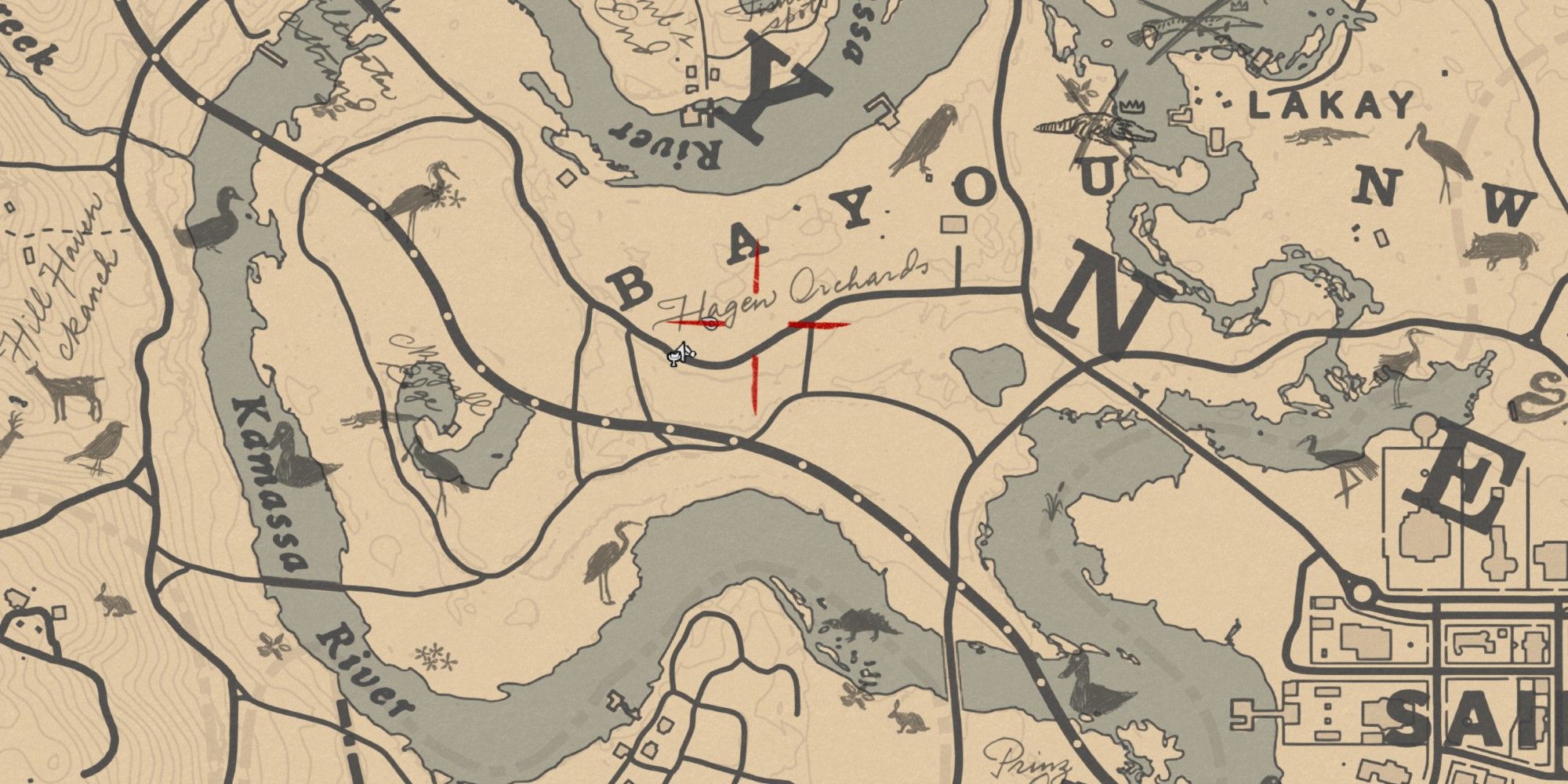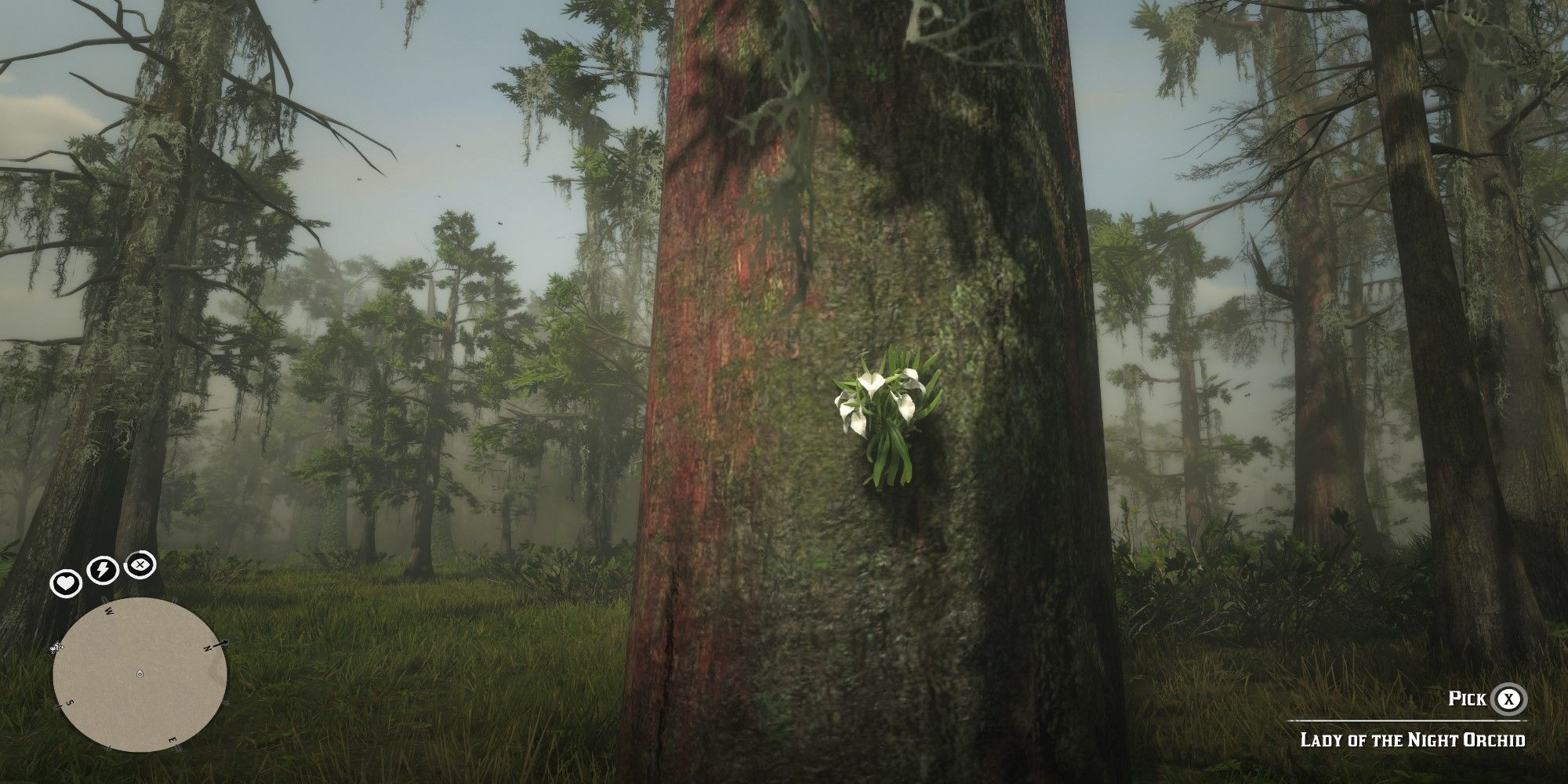 Check trees around Kanassa River in Bayou Nwa for Lady Of The Night Orchids. You'll need 15, which is more than typically spawn, and sometimes they won't spawn in every possible spot regardless, so feel free to save the headache and just pick as many as you find. Then, go fast travel somewhere else, save and maybe quit, and come back to the area some later time when they'll respawn. The Orchids were infamous before Rockstar added back the fast travel mechanics from the previous Red Dead for these reasons.
Lady Slipper Orchid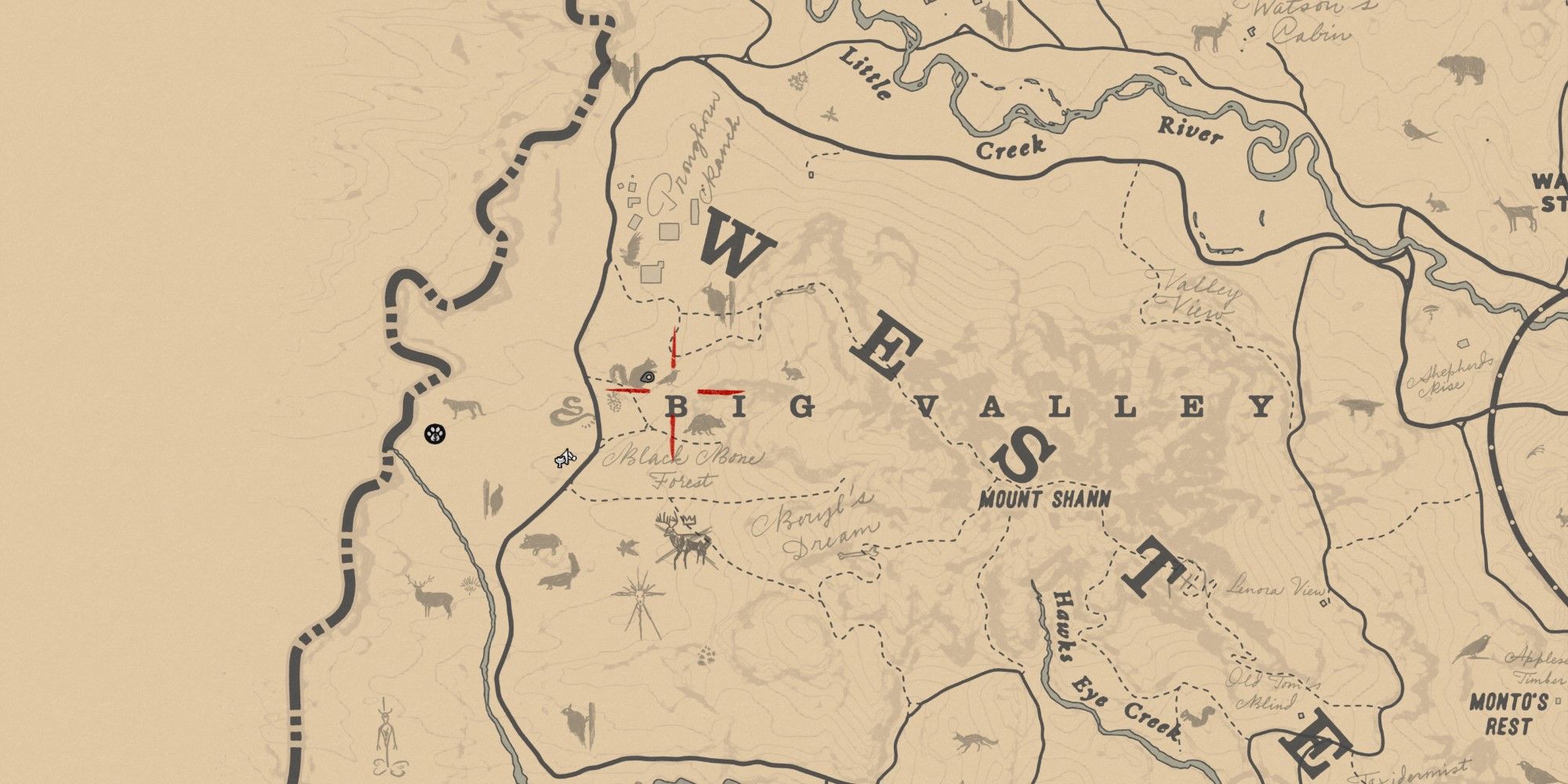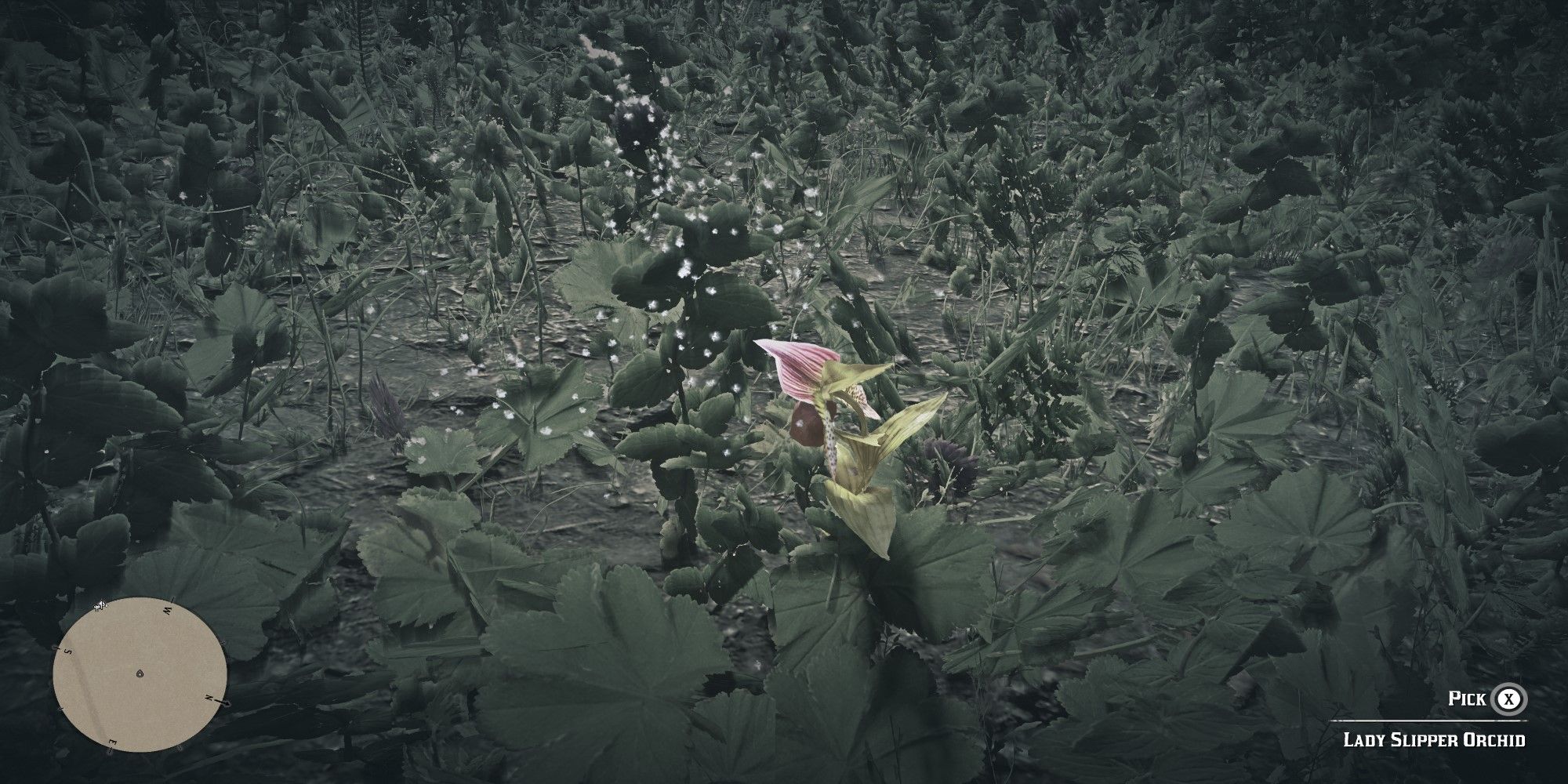 You can typically find up to 5 Lady Slipper Orchids around Black Bone Forest, the area of Big Valley just near the Trapper. Pick those, then come back later, as you'll need 7. It's not worth scouring the rest of West Elizabeth as you'll only waste time and can just look for the next Orchids thanks to the fast travel.
Moccasin Flower Orchid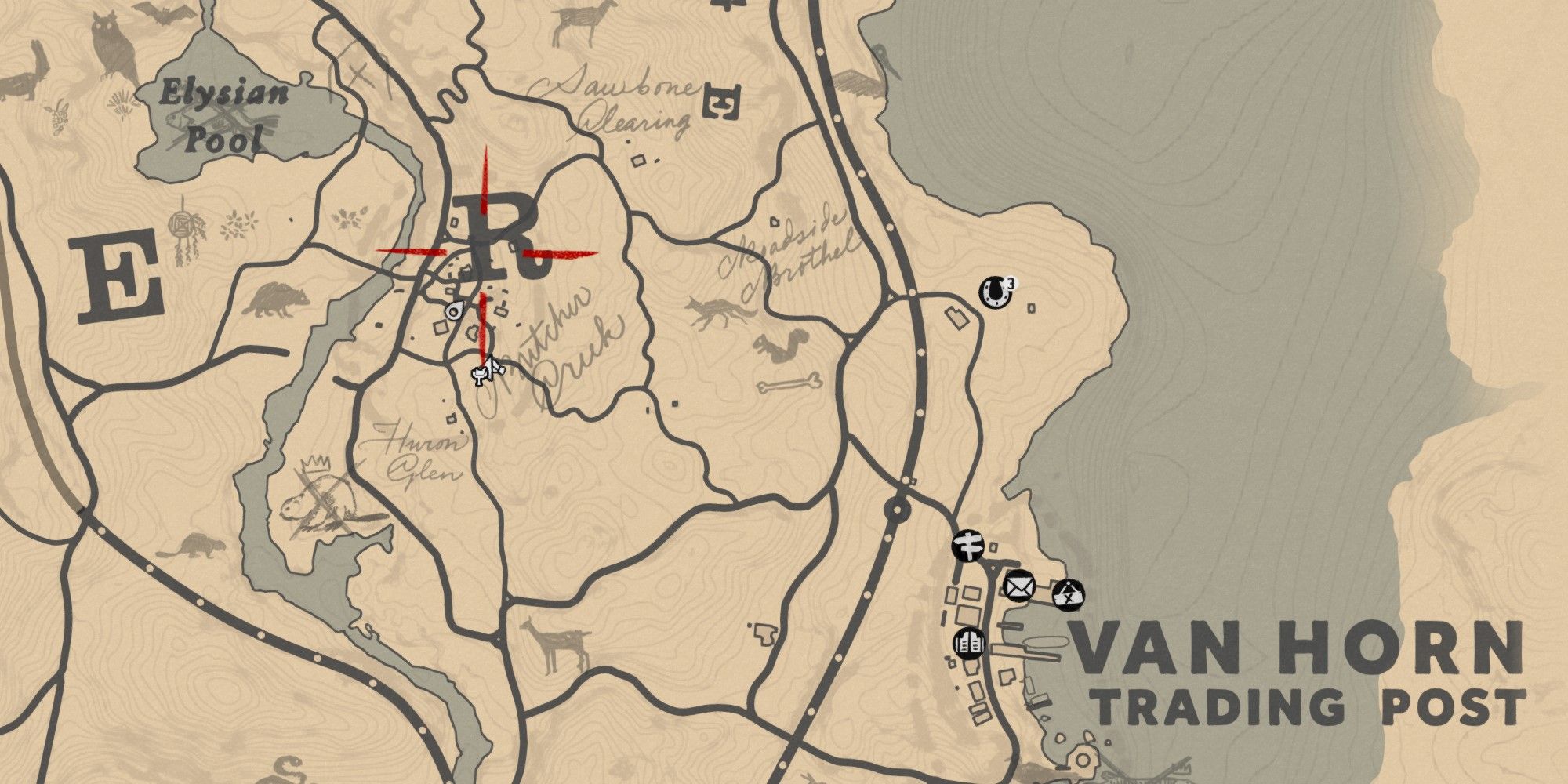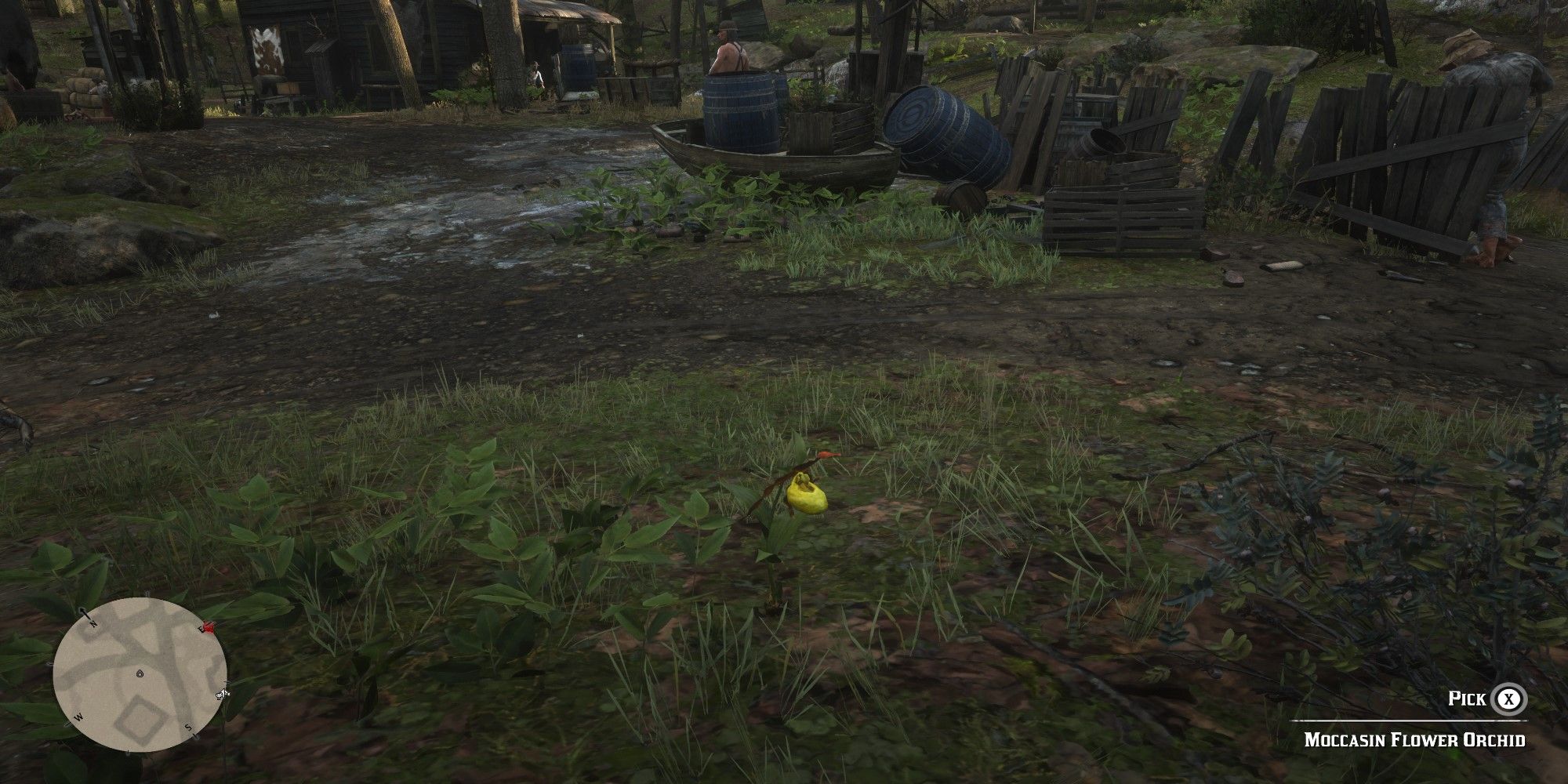 Check just West of Van Horn, under the R of New Hanover. Tons of Moccasin Flower Orchids tend to spawn here, and this area includes Butcher Creek.
Gator Eggs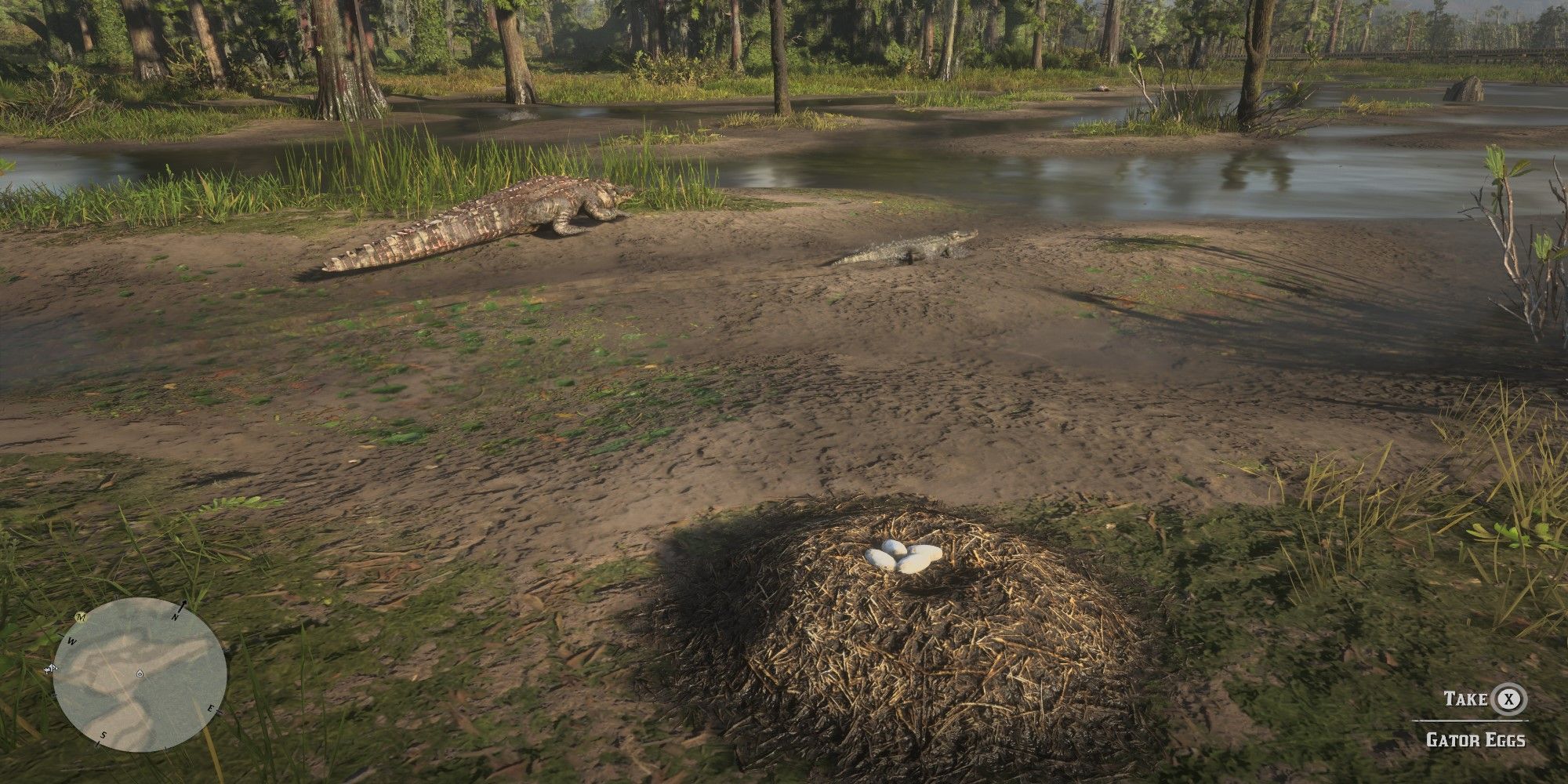 Gator Eggs are ultimately simple, just look for clusters of Alligators. Crawdad Willies near Shady Belle has a few spots worth sniffing around. Don't worry about the Gators, for whatever reason, they rarely seem to notice you're stealing their eggs.
Acuna's Star Orchid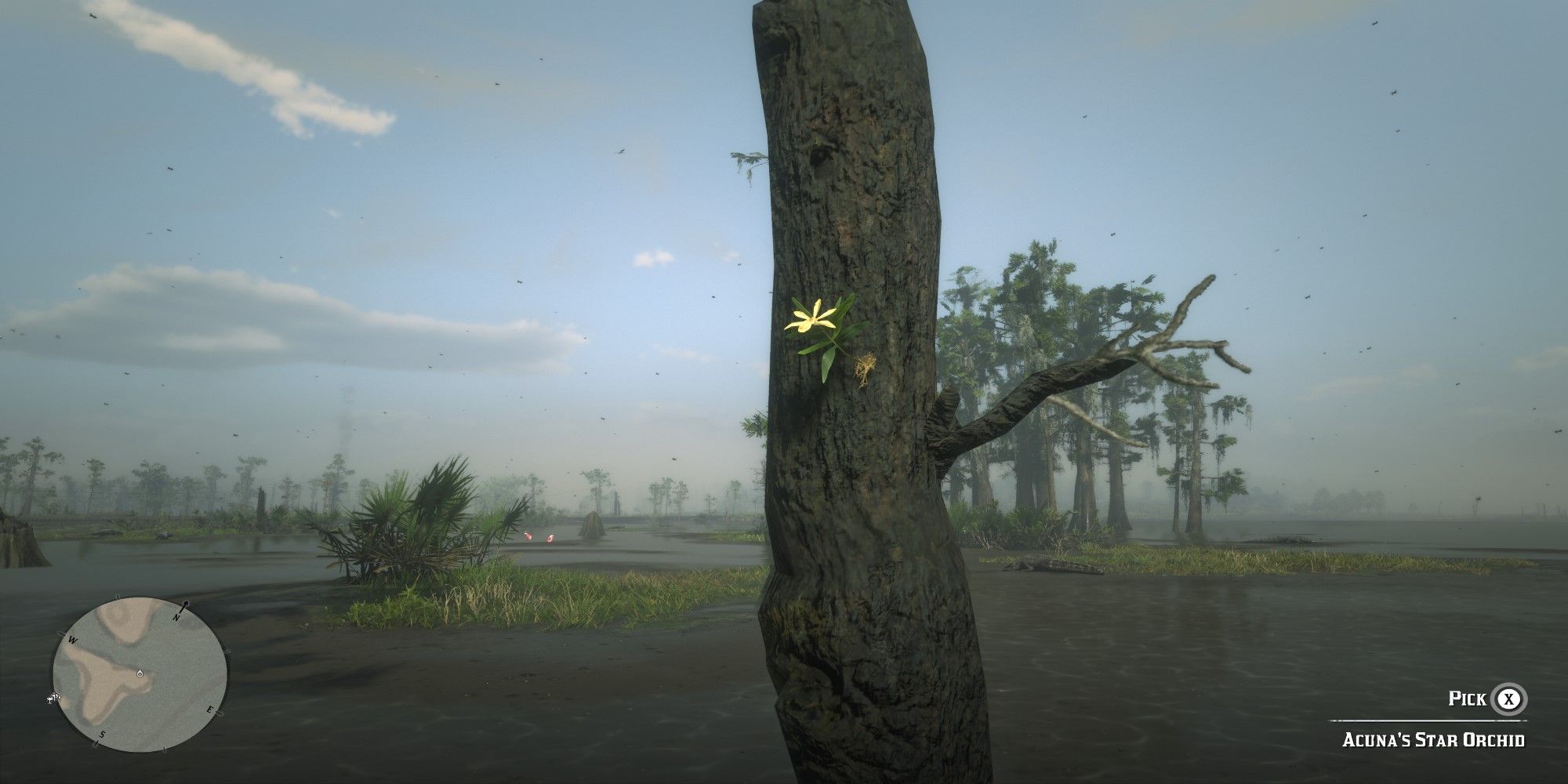 Remember where you farmed the Plumes? That same area will be where you find the Acuna's Star Orchid.
Cigar Orchid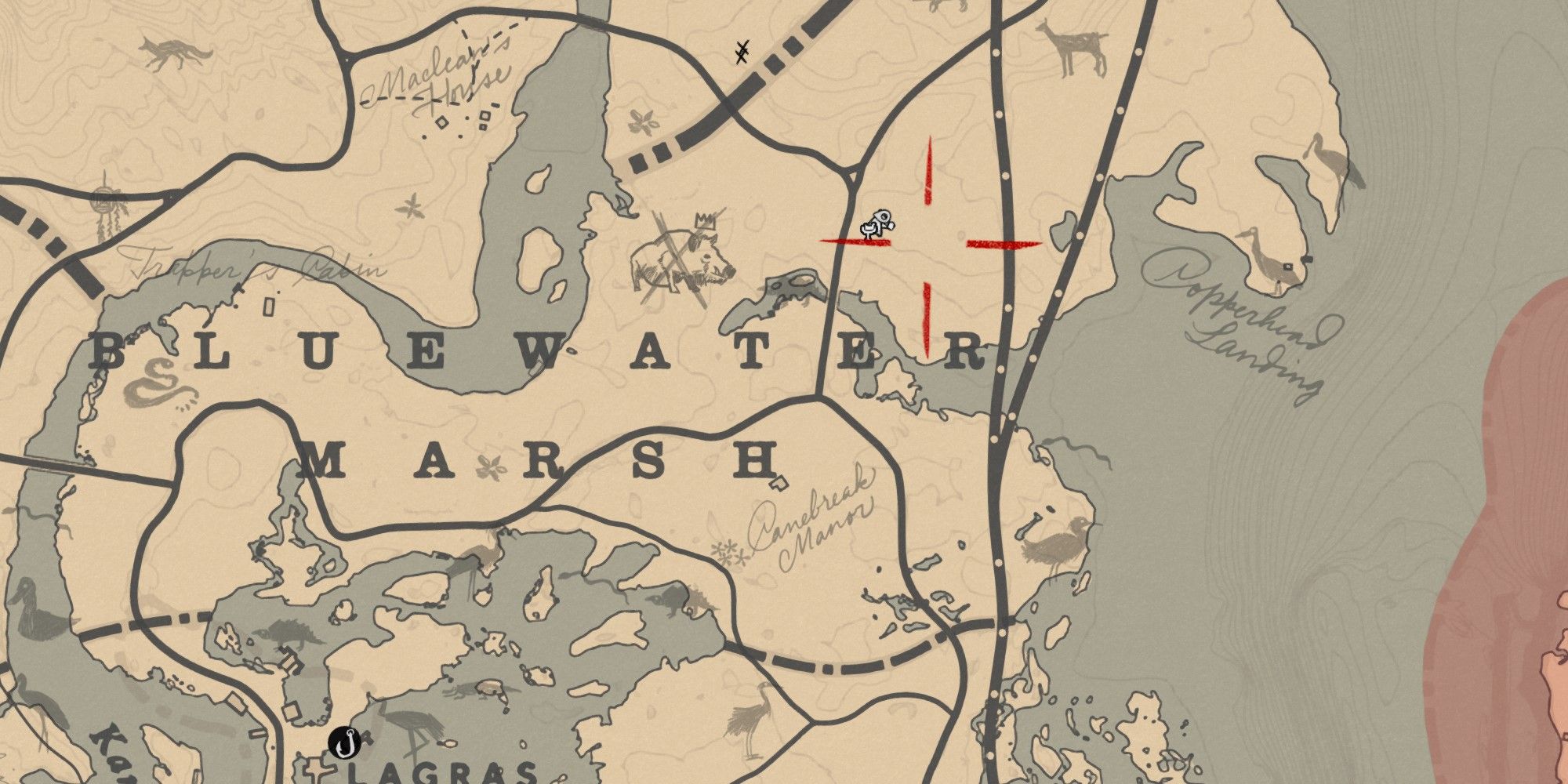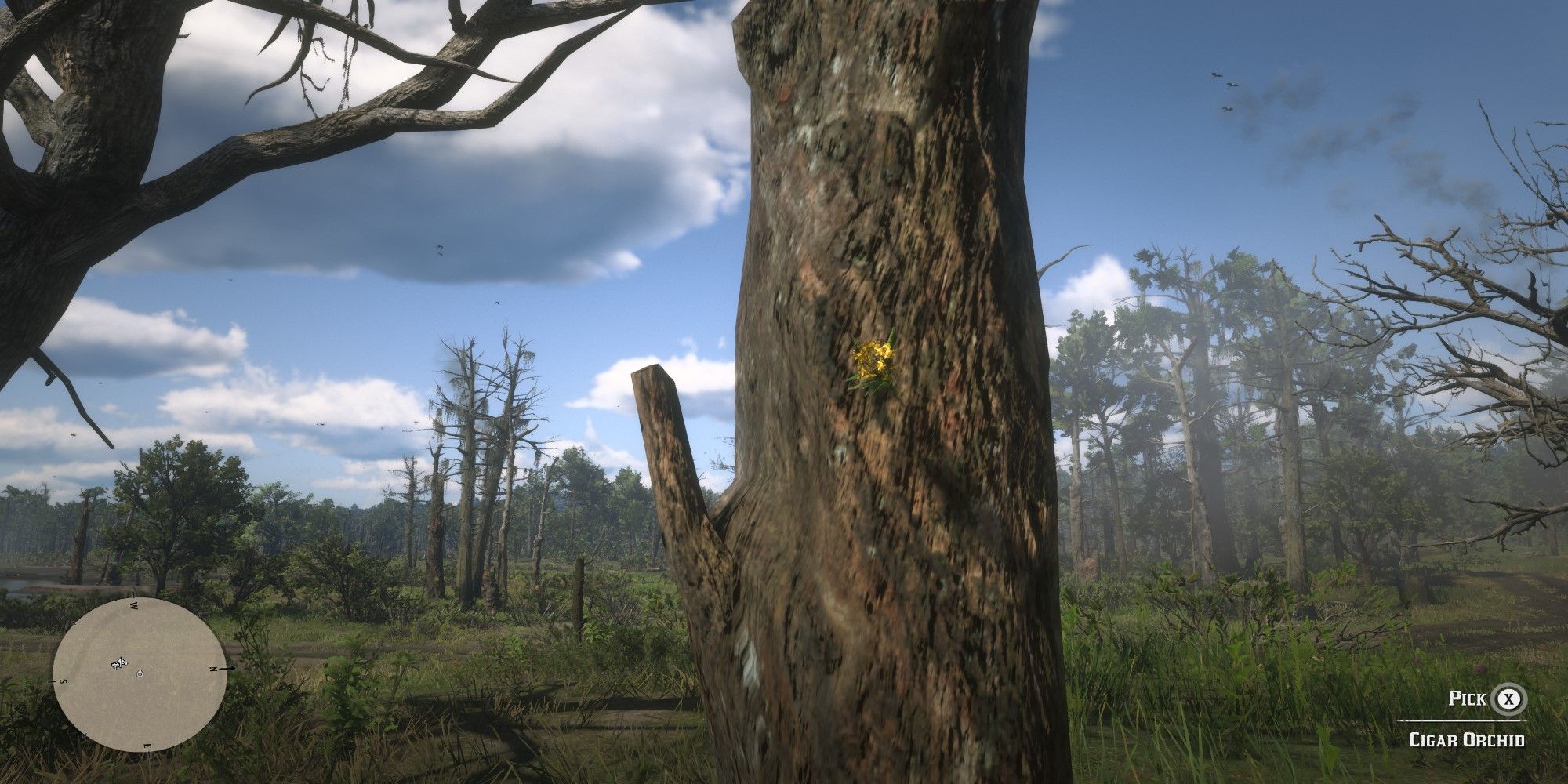 Just a tad north will be the Bluewater Marsh area of Bayou Nwa, and Cigar Orchids will be found scattered through this small area. They tend to grow on trees close to the road.
Ghost Orchid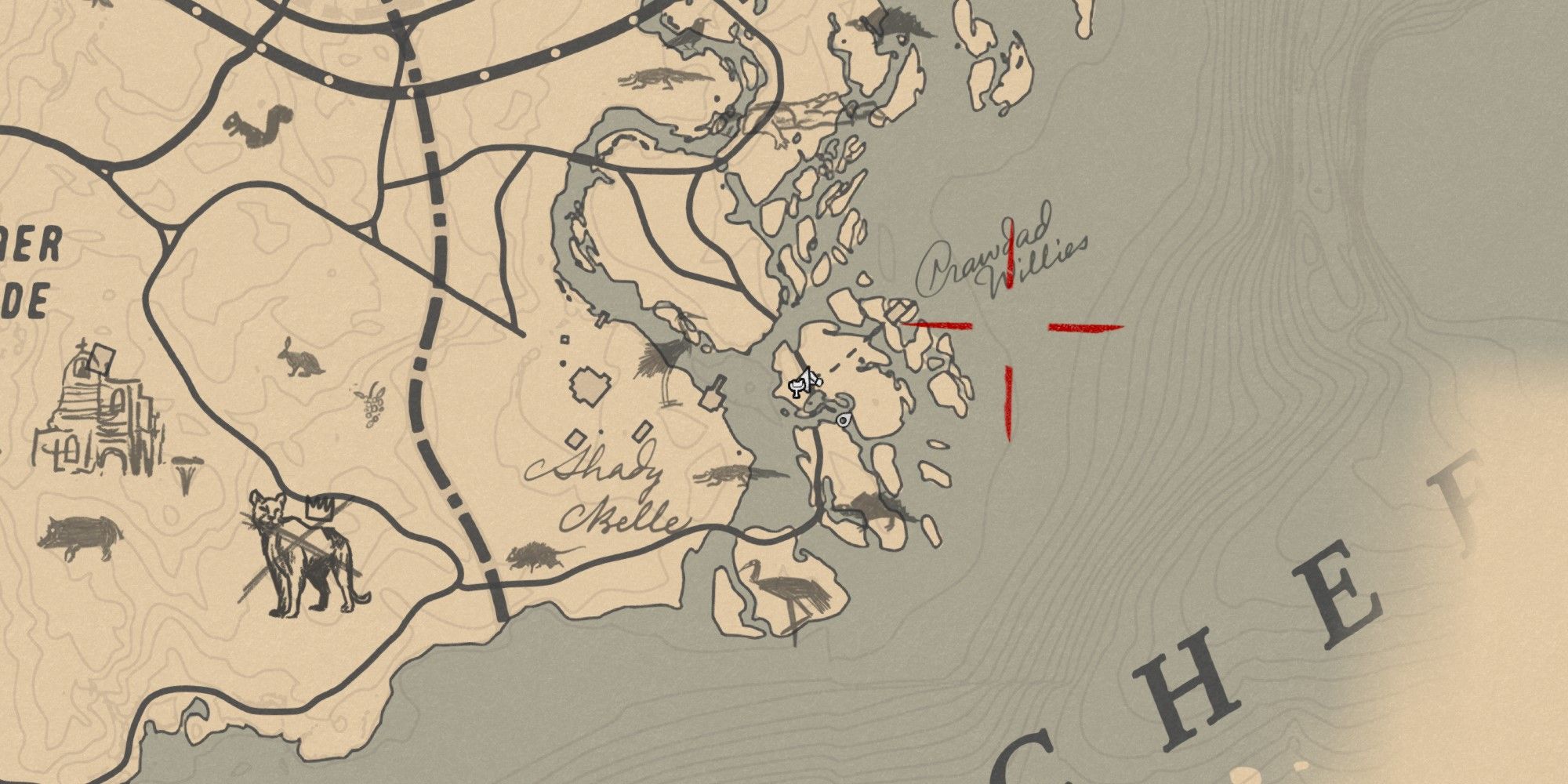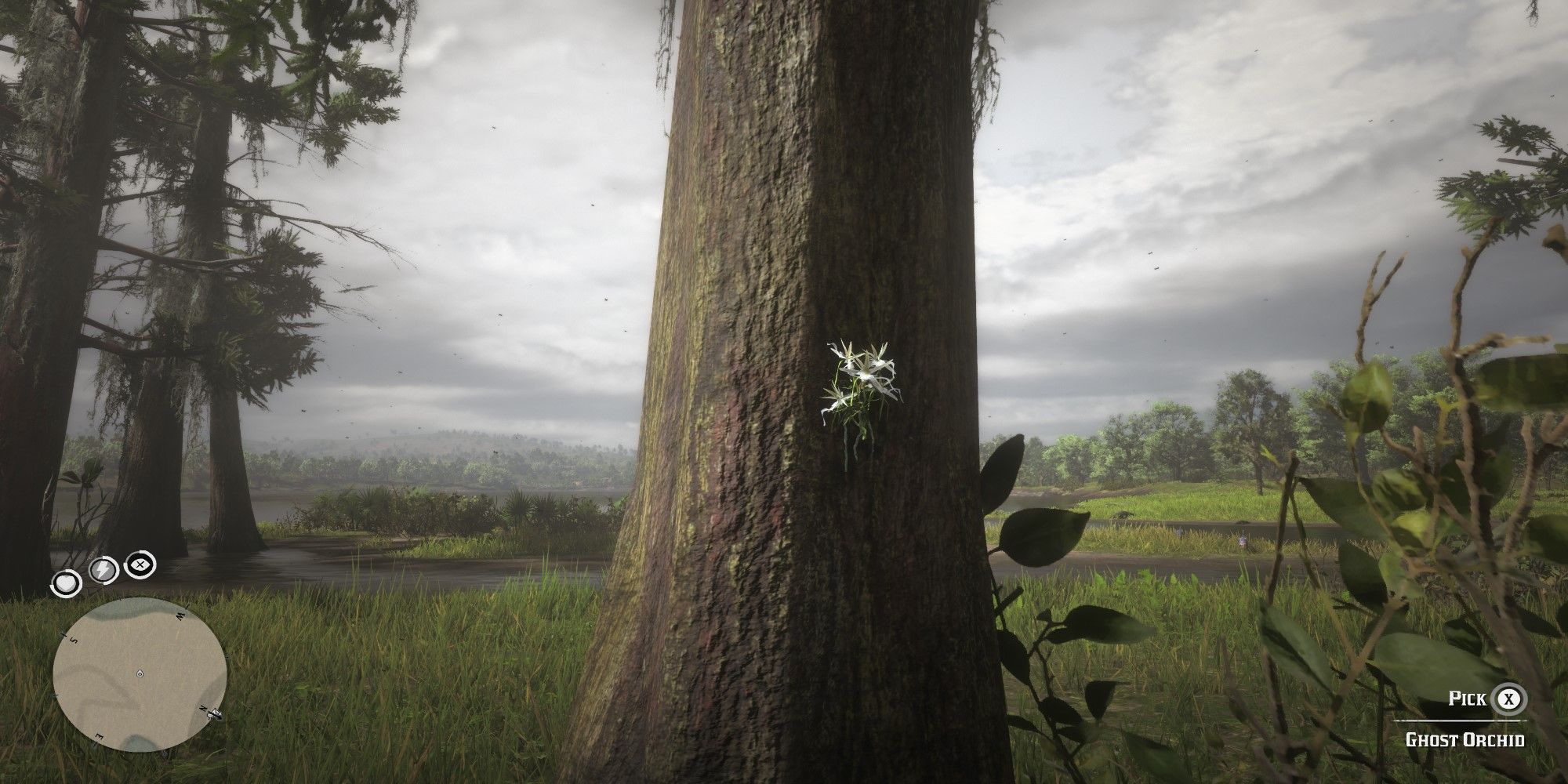 If you chose to look for the Gator Eggs in Crawdad Willies, then you'll already be in the area for Ghost Orchids. There's another Orchid you'll need later that also grows in Crawdad Willies, and the Ghost Orchid tends to grow in the more southern half.
RELATED: Red Dead Redemption 2: All Large Mask Locations
Rat Tail Orchid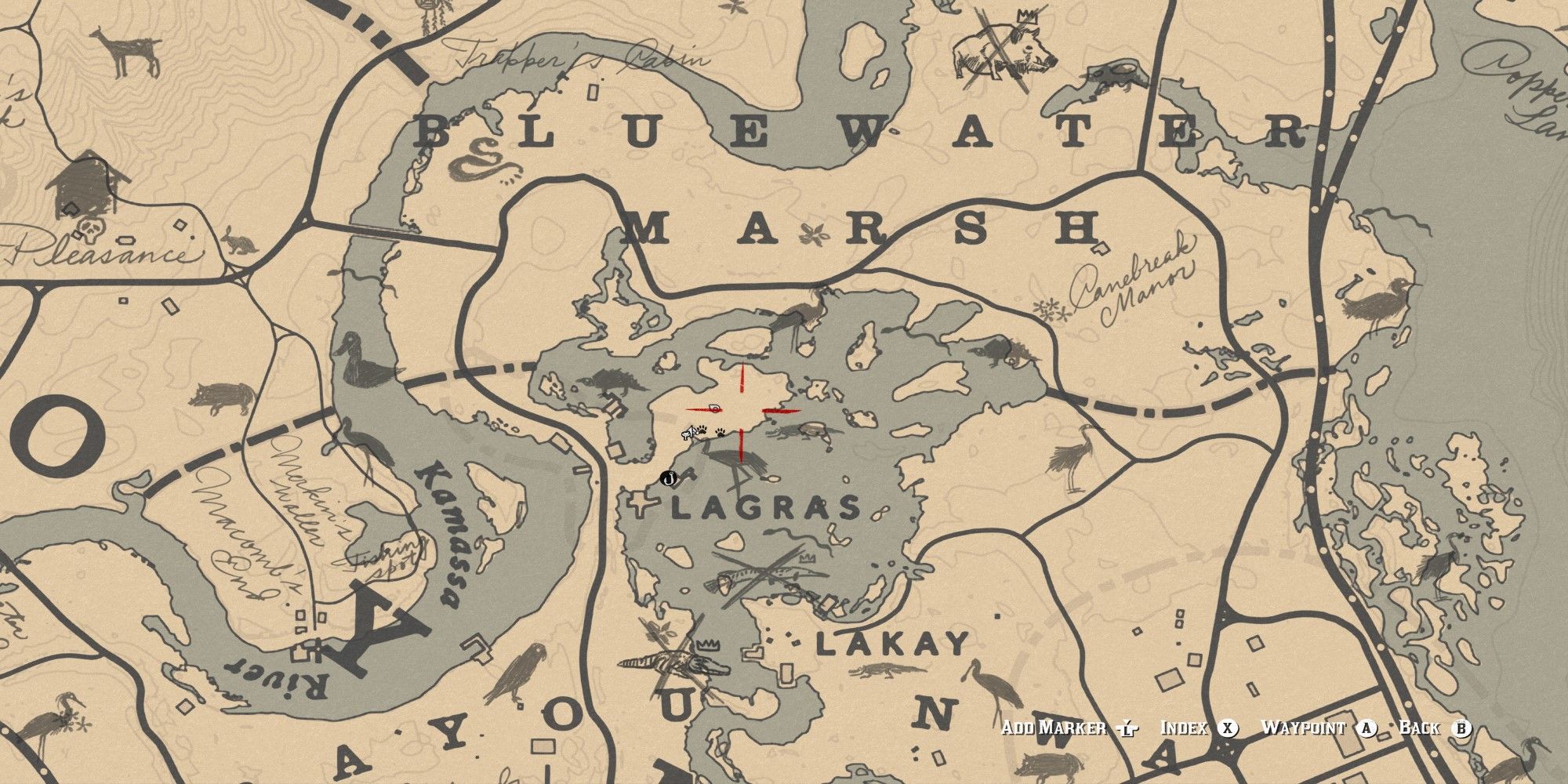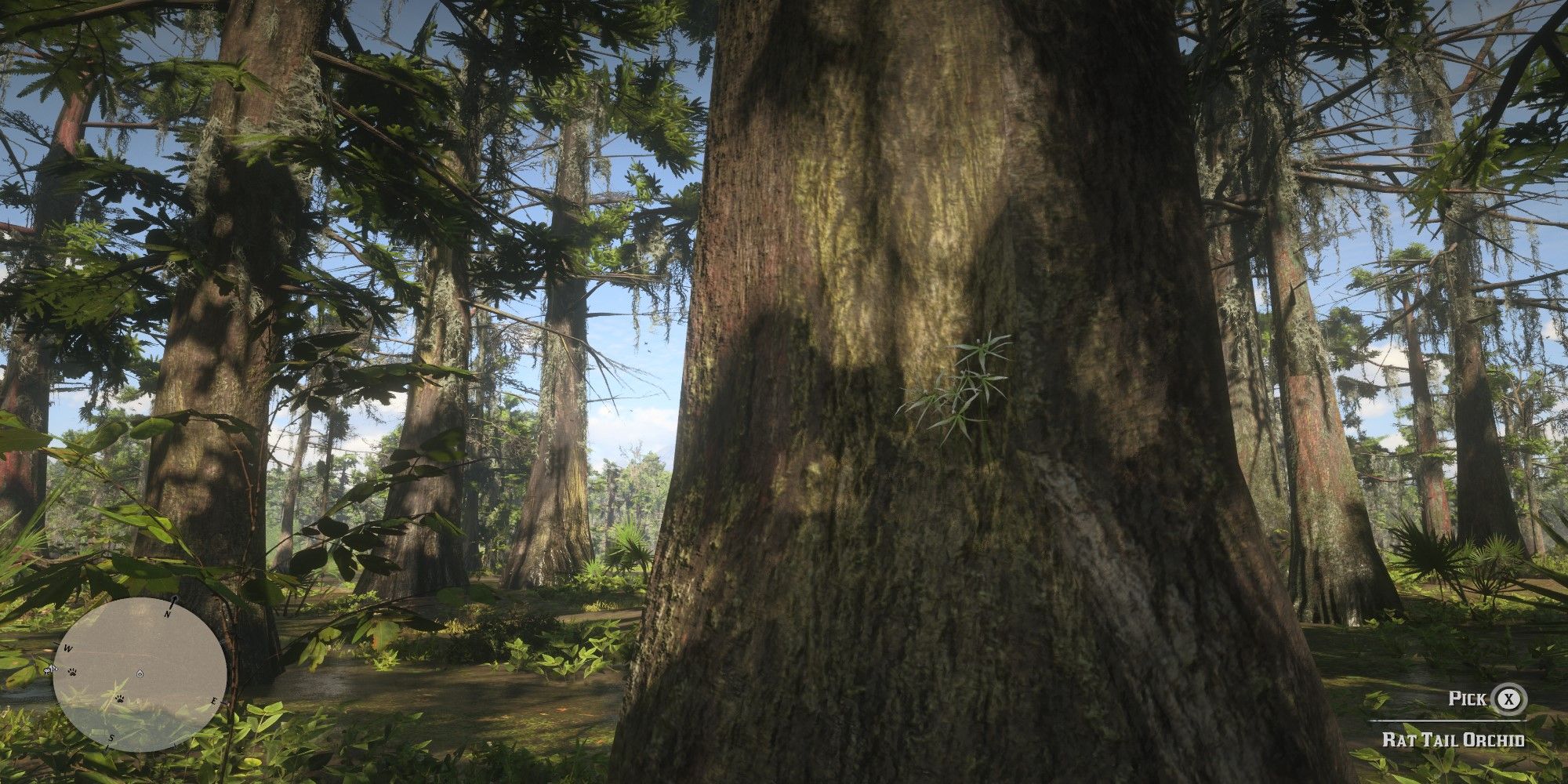 The area for the Rat Tail Orchid may look familiar, as it's close to the location you'll find Cigar Orchids. Go just slightly west and make your way into Lagras, but you'll have one more difficulty. Lagras also tend to have the highest spawn rate of Vanilla Flower, which also grow on trees. Just be aware your Eagle Eye may direct you towards a Vanilla Flower in Lagras more than any other location, which is a pain as Algernon will never ask for one.
Spider Orchid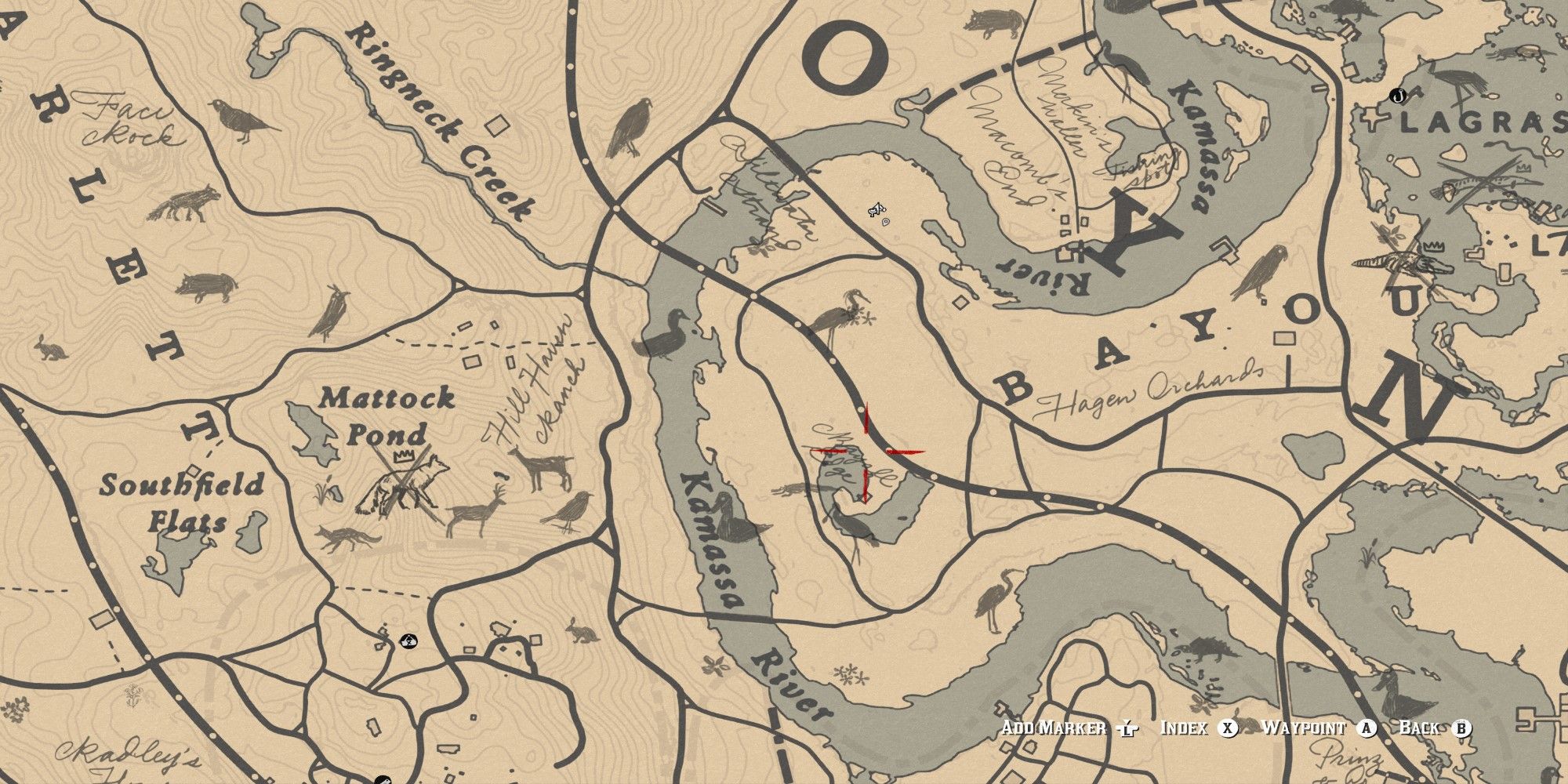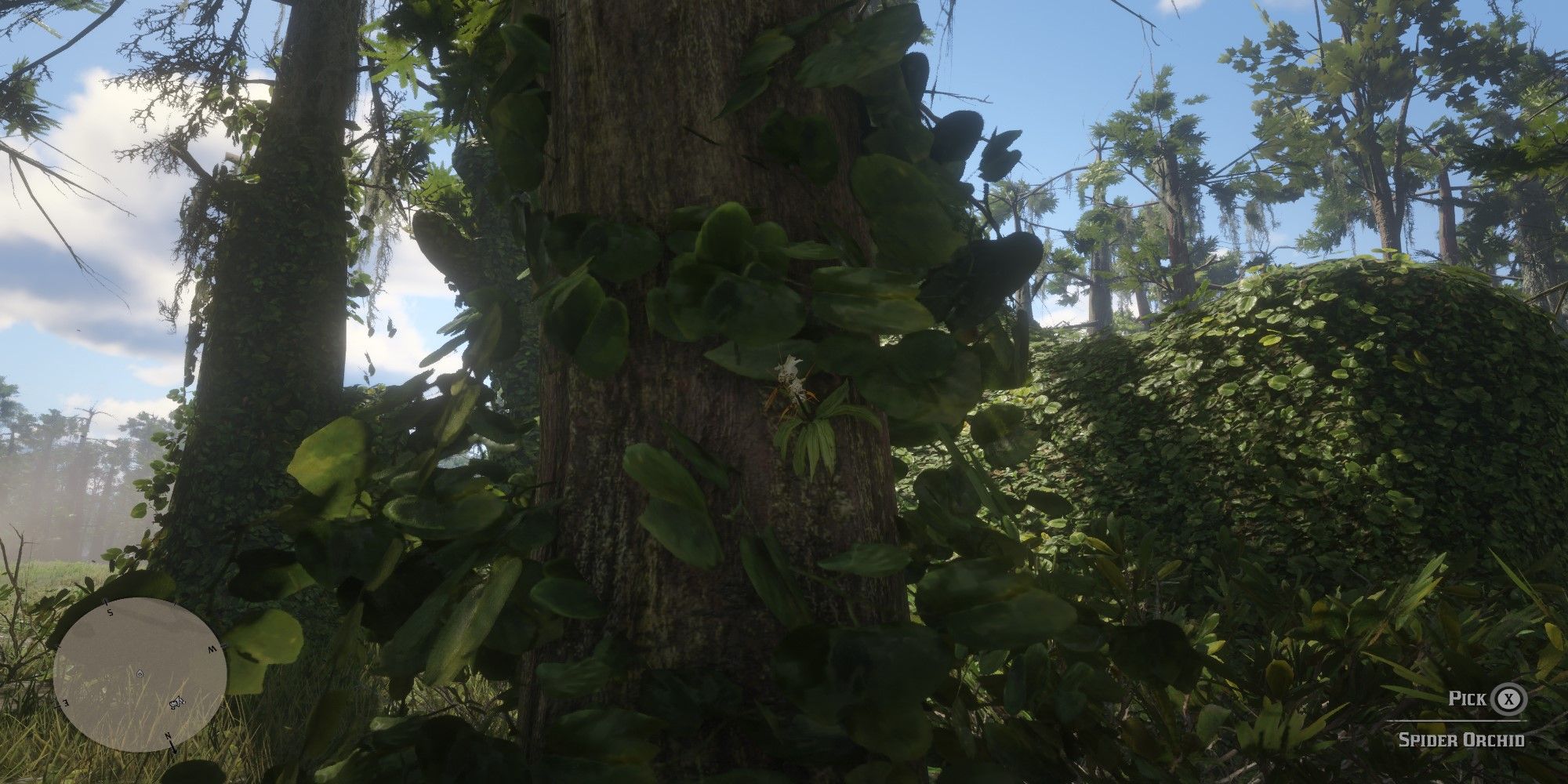 Another familiar sight, just west and slightly south of the Lady Of The Night Orchid, is the spawn points for the Spider Orchid. For extra context, the Spider Orchid pictured was found on a tree in Bayall Edge.
Night Scented Orchid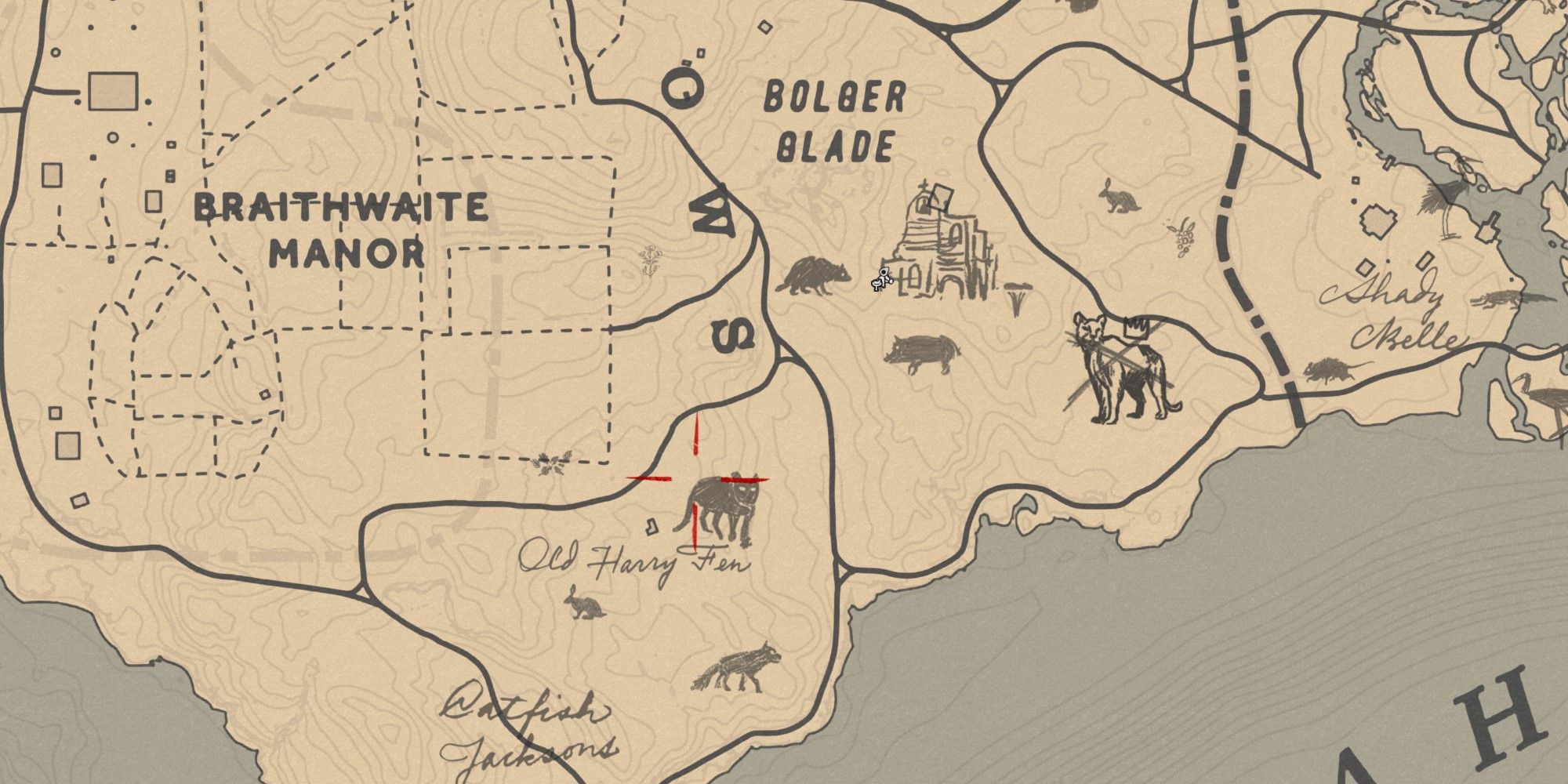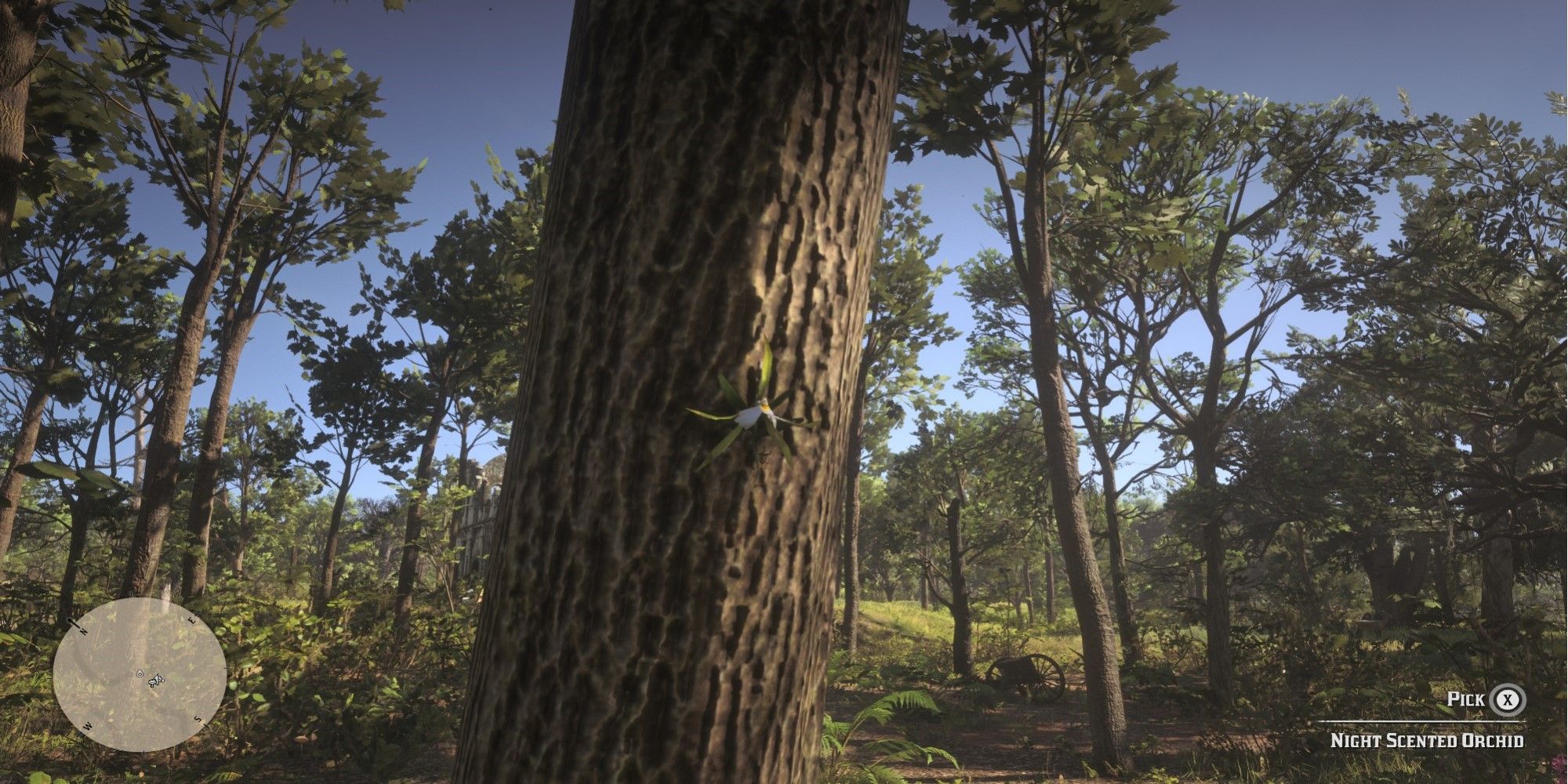 Night-Scented Orchids will be found in the far south of Scarlett Meadow, near places just as Old Henry Farm, Bolger Glade, and the spawn point of the Legendary Panther.
Clamshell Orchid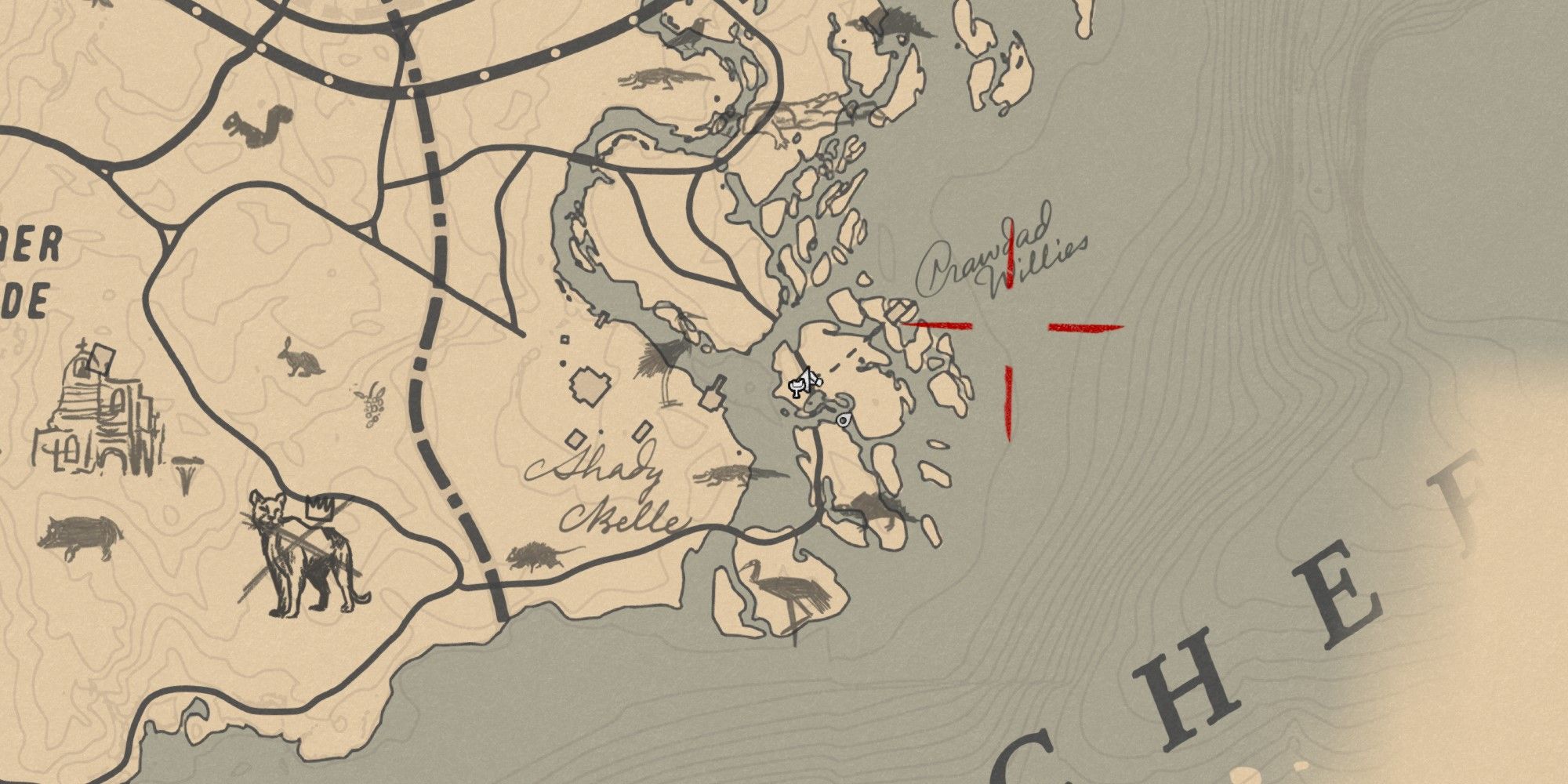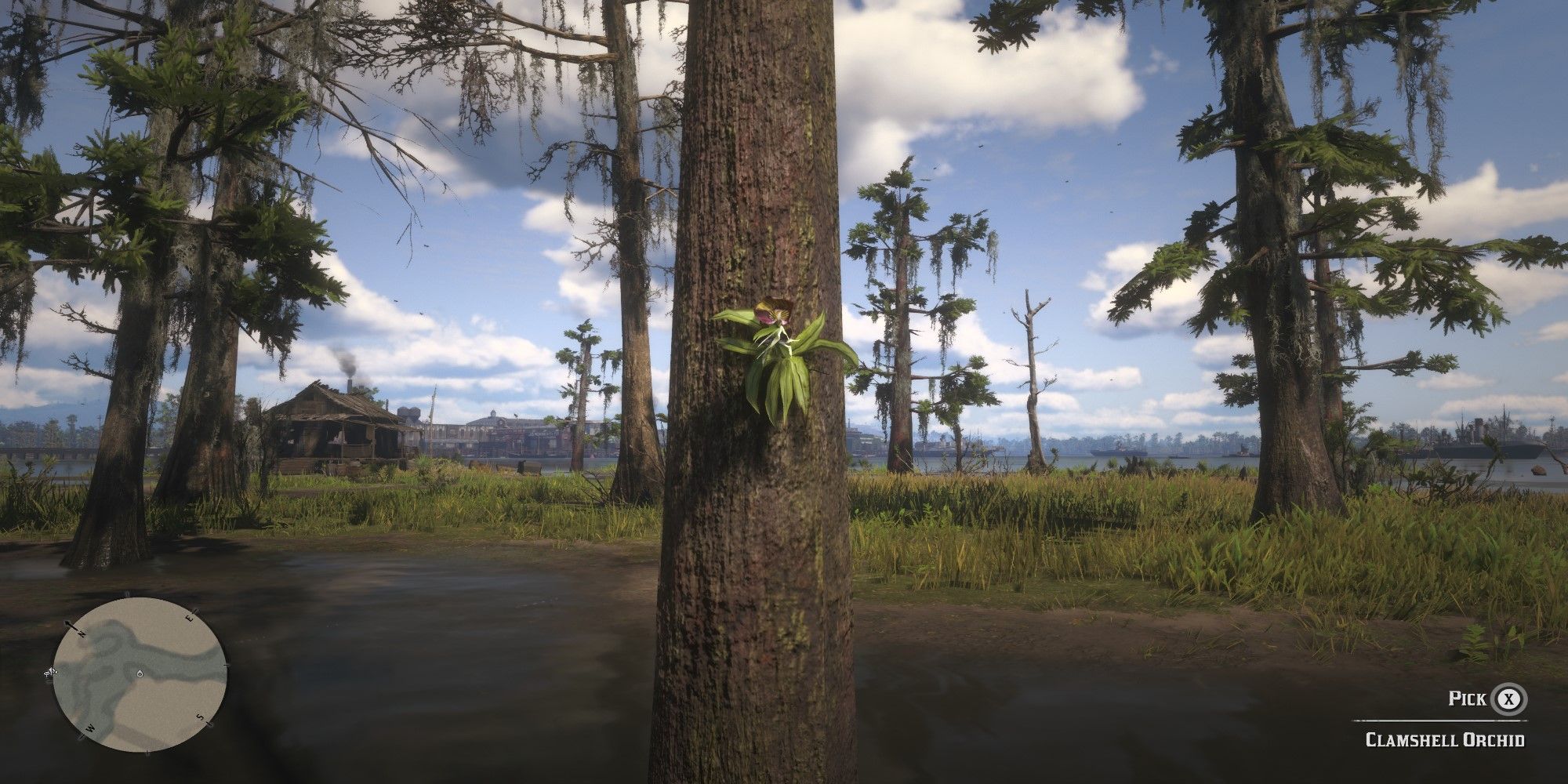 Clamshell Orchids also spawn in Crawdad Willies, and you were likely to have found them while looking for Ghost Orchids, as they seem to have a much higher spawn frequency.
Queen's Orchid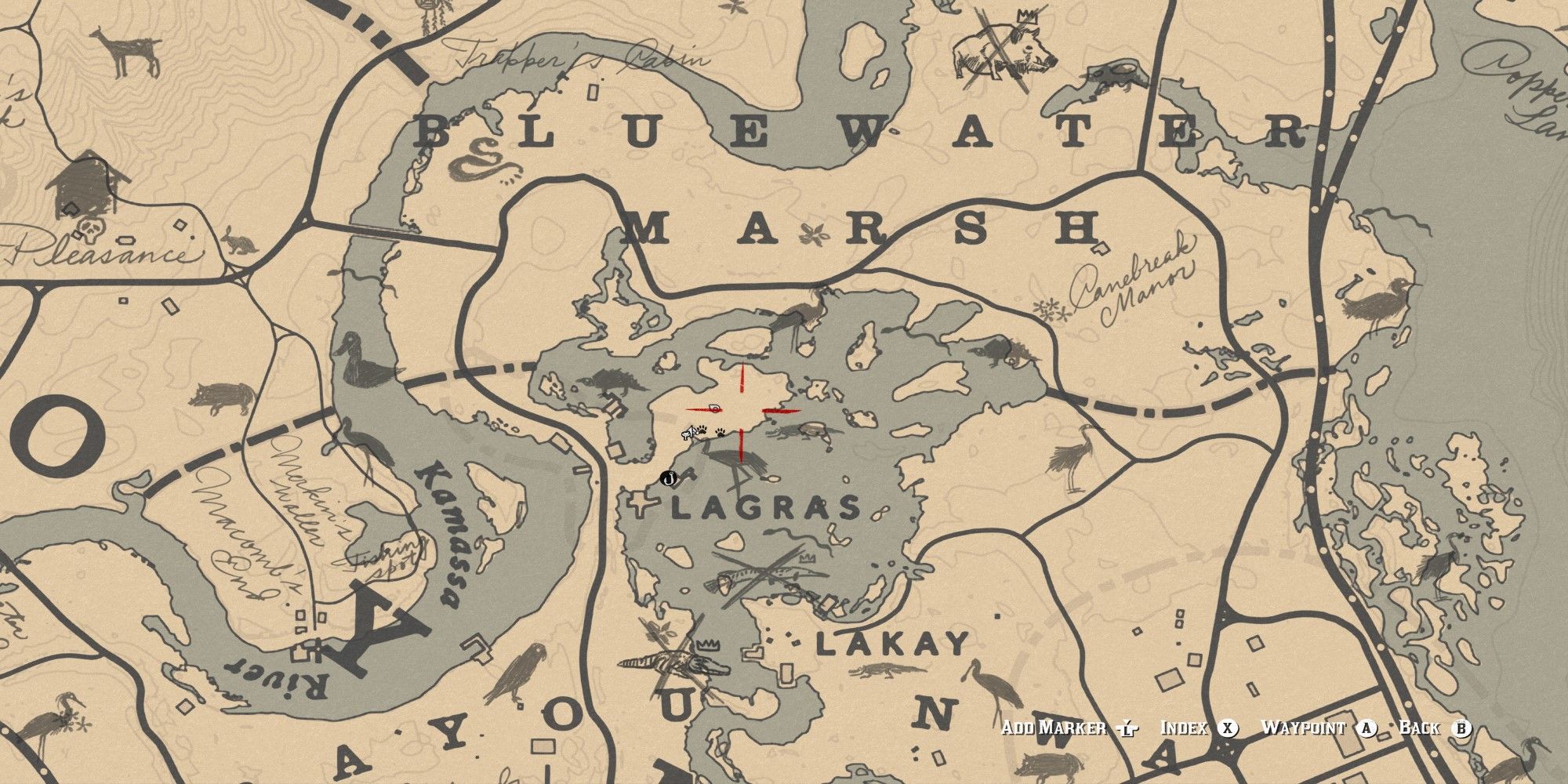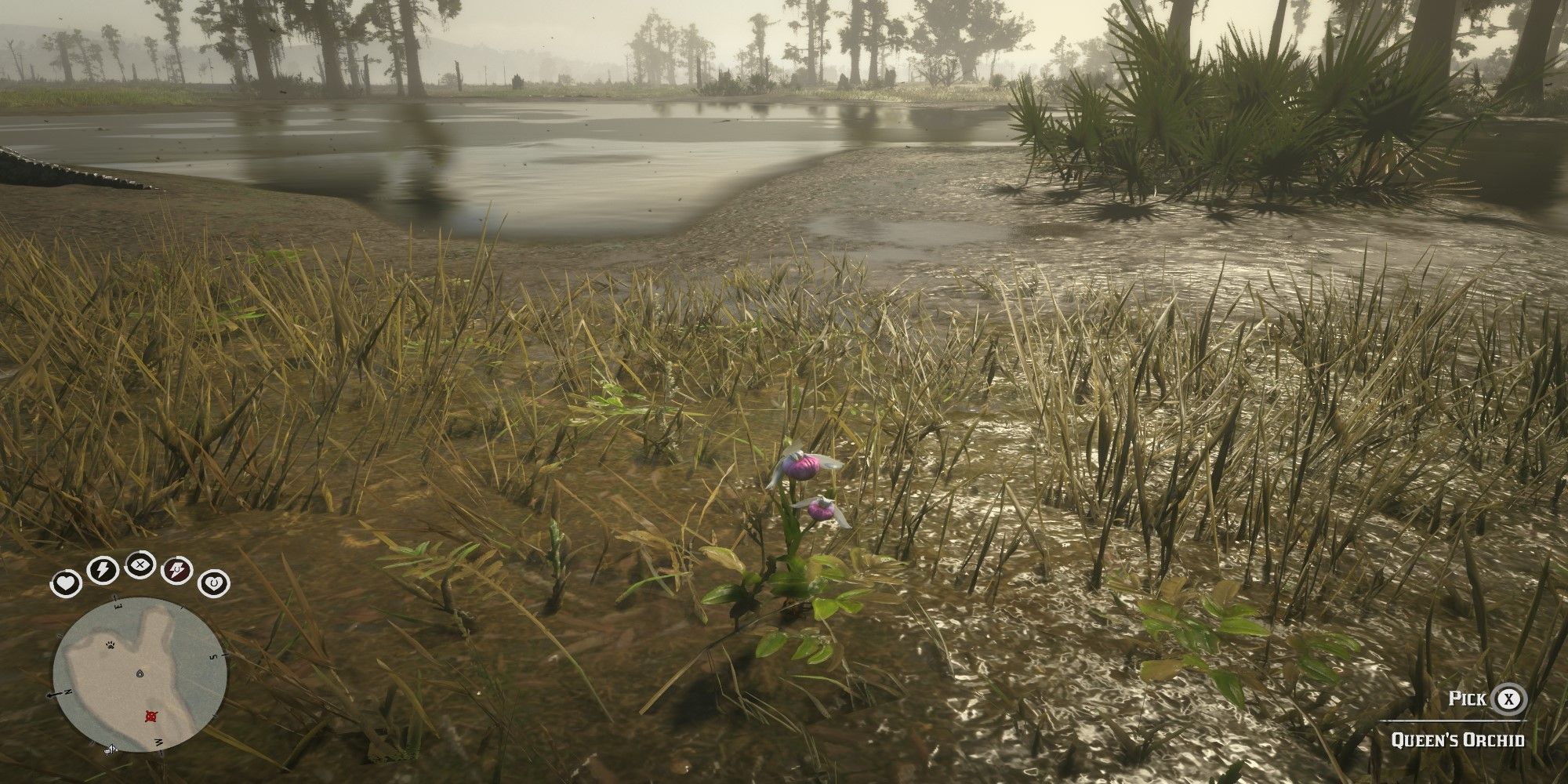 While yet another flower is found in Lagras, you won't have as much trouble confusing the Queen's Orchid with the Vanilla Flower or Rat Tail Orchid. For starters, Queen's Orchids only grow on the ground and never in trees, and secondly, you'll mostly find them on the small islands in the swamps of Lagras.
Sparrow Egg Orchid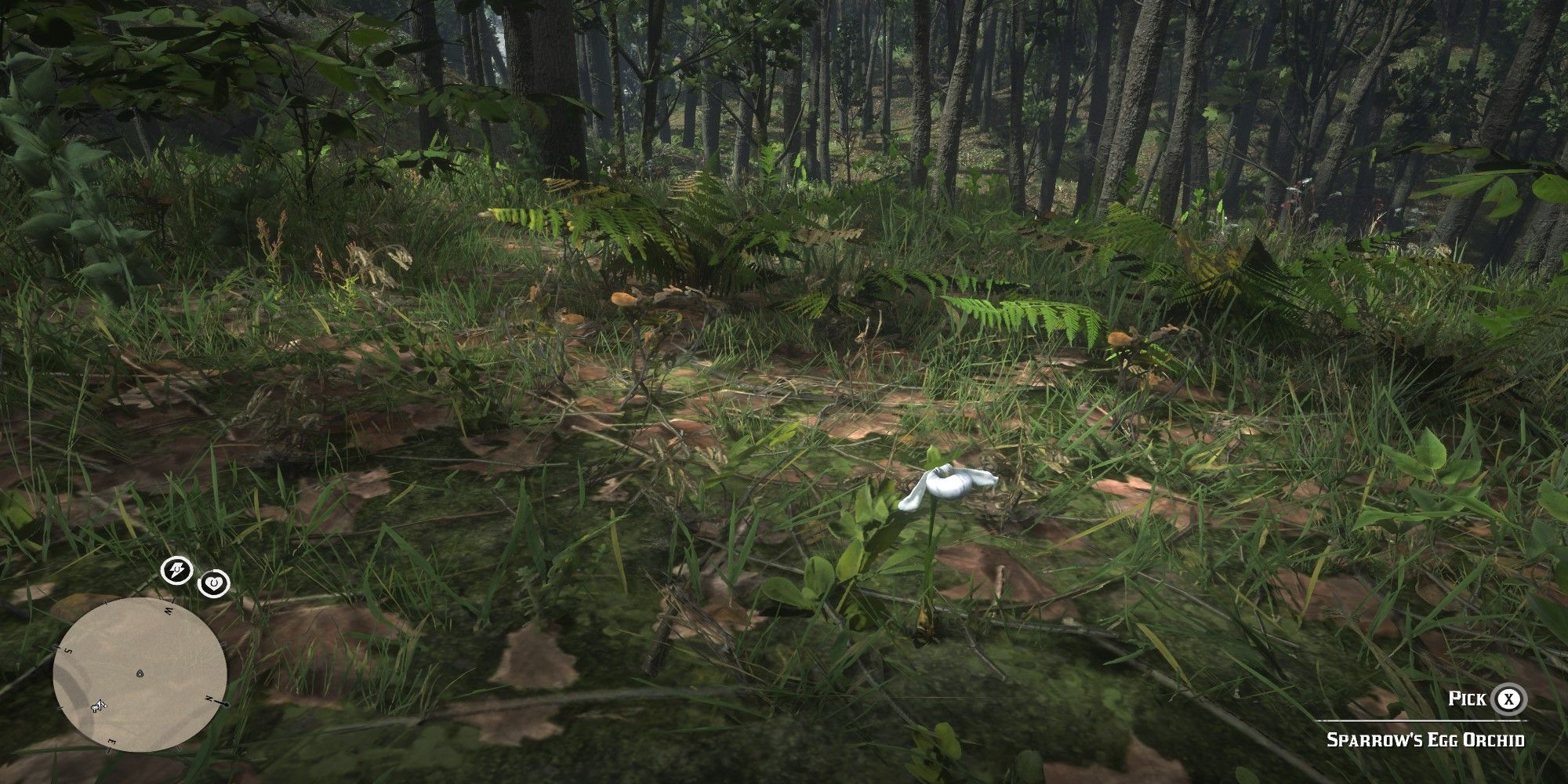 For the Sparrow Egg Orchids, you'll want to head far north to Roanoke Ridge, specifically Annesburg. Not the actual town of Annesburg, but the spot where the word Annesburg is written on the map and the surrounding areas.
Dragon's Mouth Orchid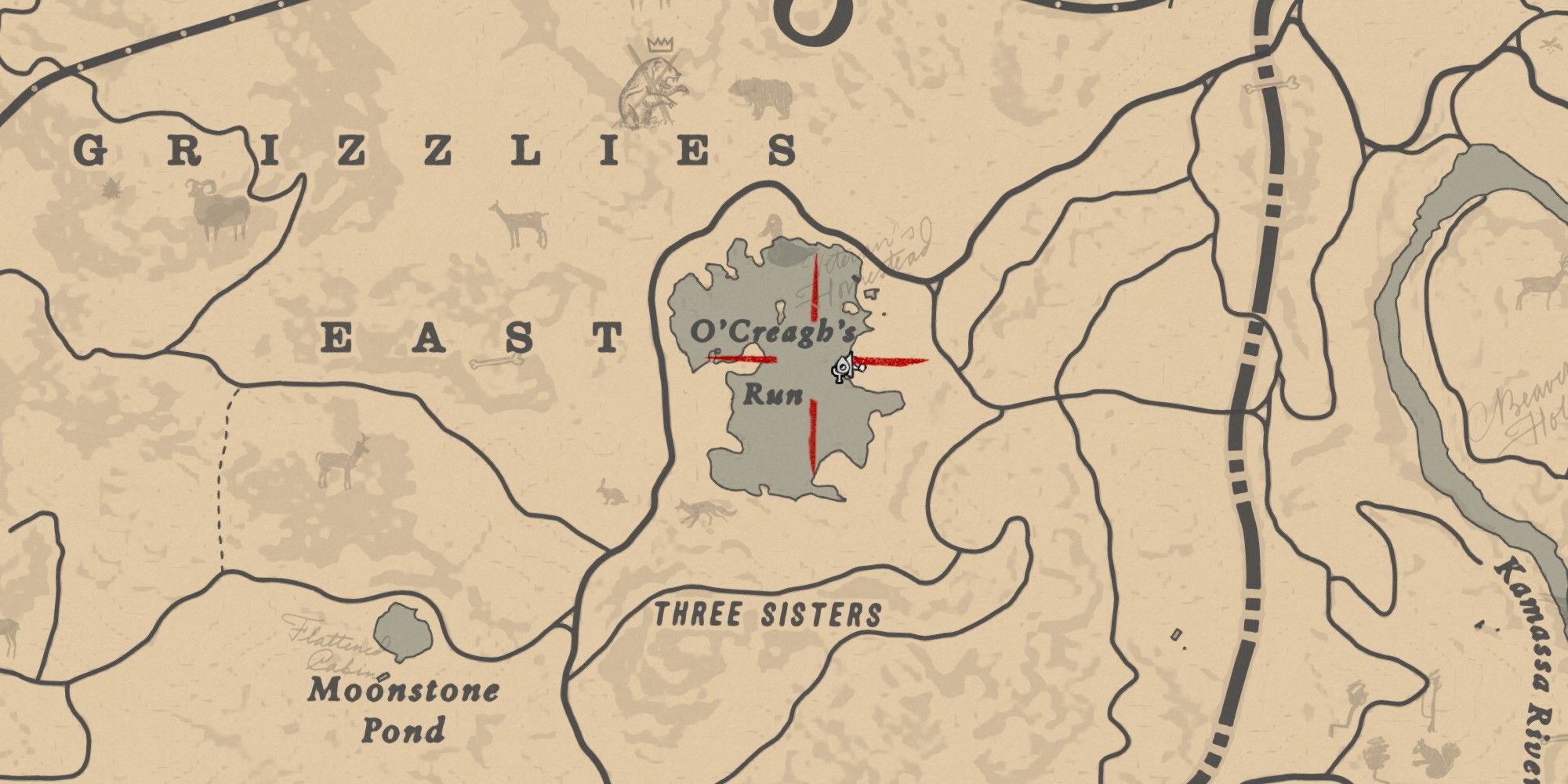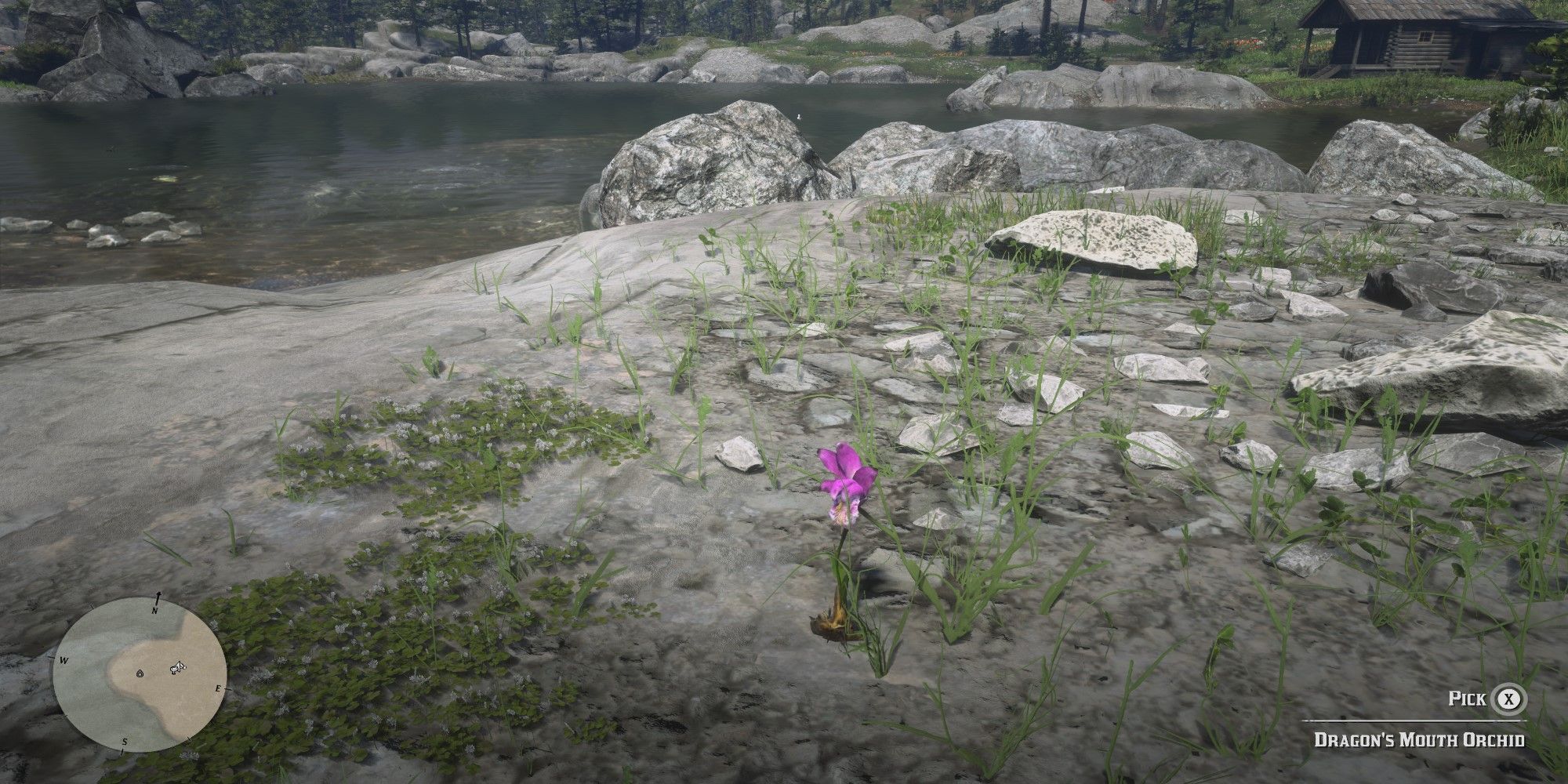 And now head just west to find Grizzlies East and the Dragon's Mouth Orchid. They're a bit scattered, but a few can be found around O'Creagh's Run. These are the last of the Orchids, and therefore, everything Algernon needs.
Selling Leftover Exotics
Once you finish the quest, run straight to a post office to find the Rare Orchids Order pinned to a wall. With this item, you can mail Orchids to a mystery buyer. There's a weird glitch with this item, it will despawn forever if you quit the game before picking it up.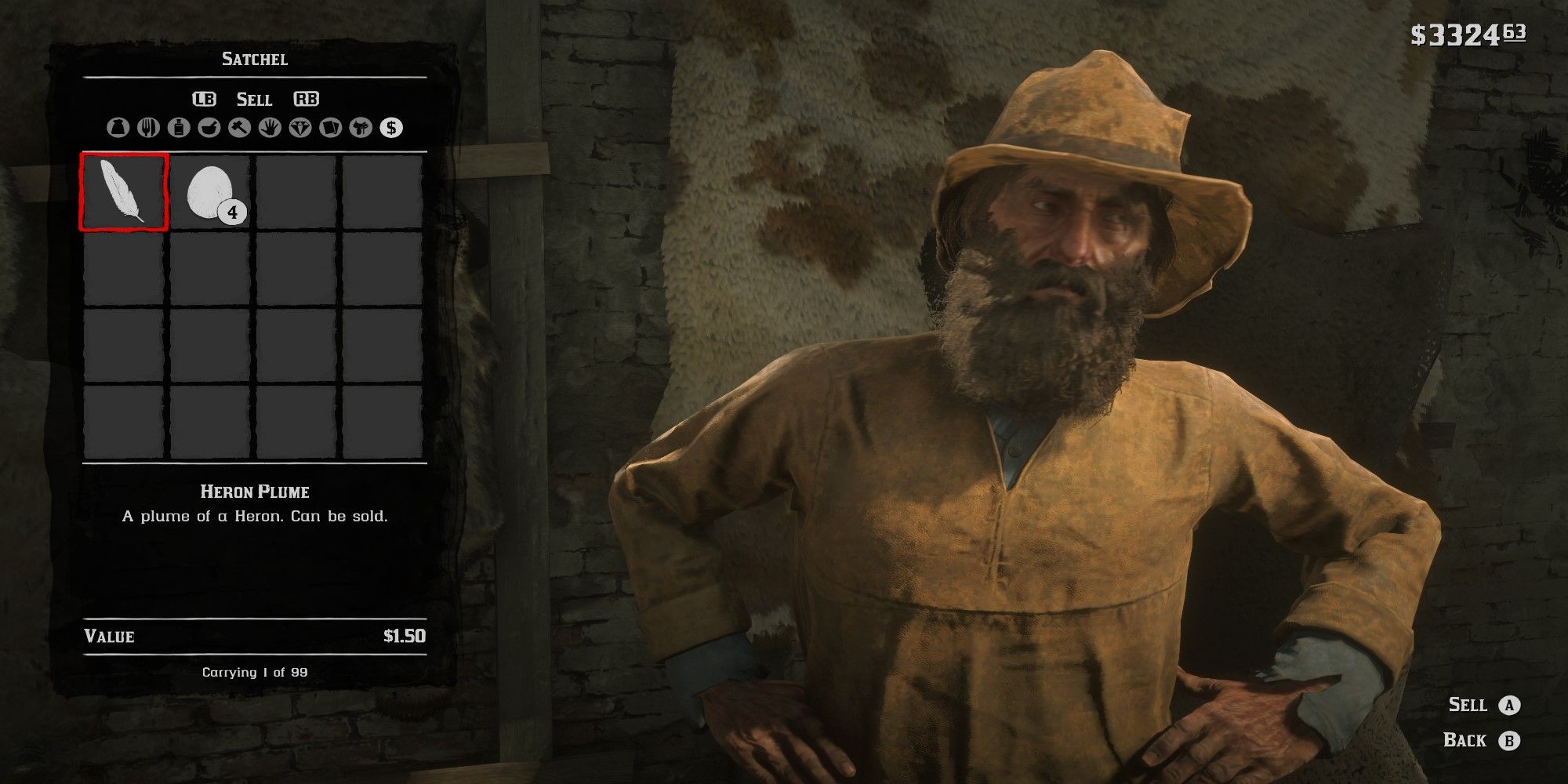 Your leftover Eggs and Plumes can easily be sold to the Trapper or any Butcher.
NEXT: Red Dead Redemption 2: The Fine Joys Of Tobacco Guide
Denial of responsibility!
Gamers Greade is an automatic aggregator of the all world's media. In each content, the hyperlink to the primary source is specified. All trademarks belong to their rightful owners, all materials to their authors. If you are the owner of the content and do not want us to publish your materials, please contact us by email –
[email protected]
. The content will be deleted within 24 hours.