Since Pokémon X and Y, the series has played around with different gimmicks in each generation. In Gen-6 [X,Y, Omega Ruby, Alpha Sapphire], Mega Evolution was introduced and quickly ruled over the metagame, with competitive players now building teams around mega strategies. Gen-7 [Sun, Moon, Ultra Sun, Ultra Moon] introduced Z-moves, which allowed a single powered-up attack akin to a limit break. Gen-8 [Sword, Shield] stripped away both Mega Evolution and Z-moves, opting for its new addition: Dynamax Pokémon, which effectively combined the key concepts of the previous two generations into one, more limited ability.
The idea of Dynamaxing also came with the introduction of Pokemon Raids through the use of Dynamax Dens. A team of 4 would each pick a Pokémon and go head-to-head with the overpowered raid monster, getting a chance to catch it if the team was successful in taking it down. Raids came in tiers of 1 to 5 stars, with each star representing the difficulty, as well as how many of the Pokémon's Individual Values, or IVs, were maxed out. IVs indicate how good each stat is for each Pokemon. These used to be hidden to the player, but have been available to check since Gen-7. For competitive players and pokemon breeders, max IVs made the process of grinding perfect teams much easier.
Gen-9 has its own gimmick in the form of Terastallizing, which can change a Pokémon's type as well as boost moves of the new type. The most exciting part about this, however, is that raids came back in the form of Tera Raids, which allow trainers to fight and catch special Terastallized Pokémon. The tiers of these raids now range from 1 to 7 stars, once again indicating the difficulty and the amount of perfect stats the Pokémon has. 7-star raids are event-only, but they give the chance for exclusive Pokémon not normally found in the games, and also guarantee perfect IVs for all stats.
RELATED: 10 Best Video Game Remakes, Ranked
So, what makes raids the best addition to the series? Well, besides making grinding a much easier task, it also adds an immense amount of value to the games they feature in. Before raids, the post-game activities were mostly centered around the competitive battling scene, allowing trainers to test their skills in the battle tower. Breeding for perfect stats was a long, arduous process, blocking off less patient players from competing at higher levels. With raids, the post-game has shifted from a pure grind to a more enjoyable, social experience.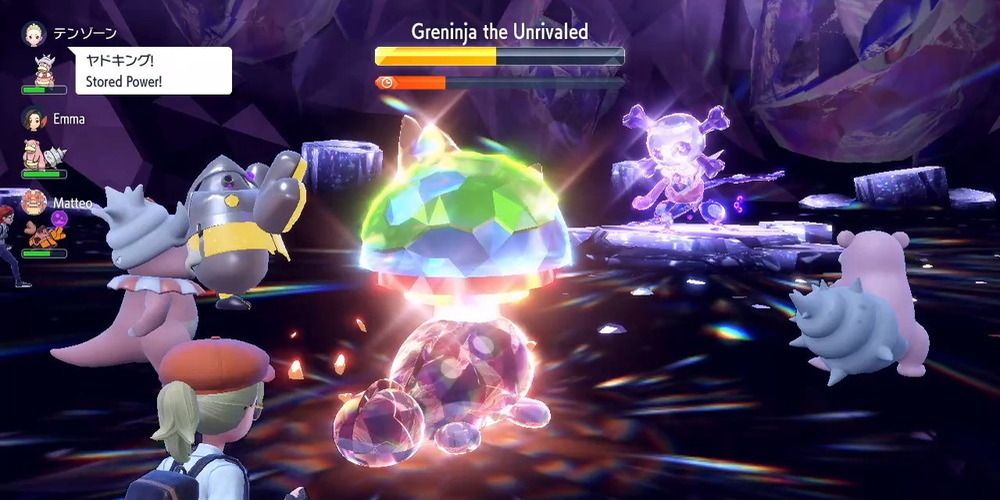 You and your friends can now grind together and feel the satisfaction of fighting Pokémon designed to give you a proper challenge. The highest level raids in each generation offer a fight with Pokémon that not only have perfect IVs, but also have the ability to shrug off status ailments and stat changes. A single attack from one of these Pokémon can wipe a full team of four, if you're not careful.
Raids do work a little differently in the more recent generation, with Sword and Shield having a 10-turn limit and 4-faint limit to take down the raid Pokémon. Scarlet and Violet, on the other hand, has a time limit that gets pushed down with each Pokémon that faints. The time limit is often barely enough for high-rank raids, making fainting highly punishing. On top of that, high rank raids require the players to have max level Pokémon with high to perfect stat distribution. This is especially true in 7-star raids where the Pokémon is level 100 and has perfect stats. The time limit adds a sense of urgency and makes the combat veritably nail-biting, pushing each team to play almost perfectly to succeed. In that way, it's very much akin to a bite-sized MMO Raid, which is an uncharacteristically hardcore, but welcome, element to see in the Pokémon series..
ALSO READ: Hogwarts Legacy Deserves Its Own TV Show
Pokémon raids have opened up a whole new world for players who only wish to participate in PvE. They offer a strong challenge and amazing rewards for those willing to delve into them. On top of that, it makes the game cooperative, rather than competitive. Raids are also a great way to introduce event Pokémon, allowing players to feel like they earned them, rather than just handing them out through codes like they used to.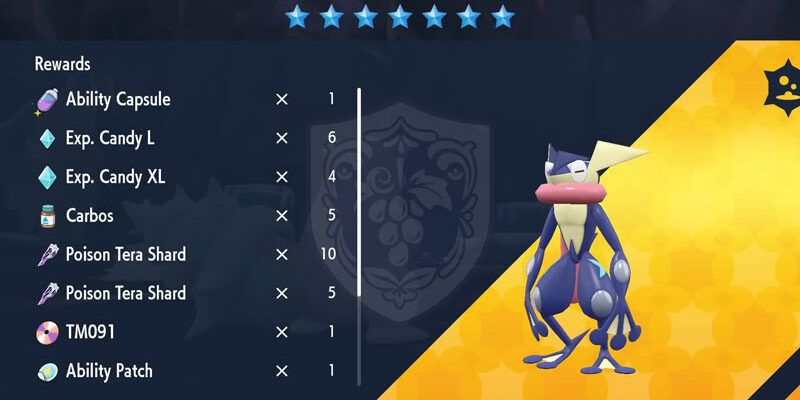 There are a few good examples of this, such as the 7-star Greninja raid that brought the Gen-6 starter into the game for the first time, and the most recent additions to the Paradox Pokemon: Iron Leaves and Walking Wake. With raids at GameFreak's disposal, new Pokémon can continue to be introduced throughout Scarlet and Violet's life span.
Raid Adventures, introduced in Sword and Shield's Crown Tundra DLC, are a mode I'd love to see make a return in Scarlet and Violet. Adventures were a boss-rush where a team of four would fight lower difficulty dynamax Pokémon using rental Pokémon instead of their own, being able to catch and use the monsters they beat. The event would end in a high-tier raid against a legendary Pokémon only available through this mode. Bringing this back in future DLC for Scarlet and Violet or even building on the idea would make for a great addition to the post-game.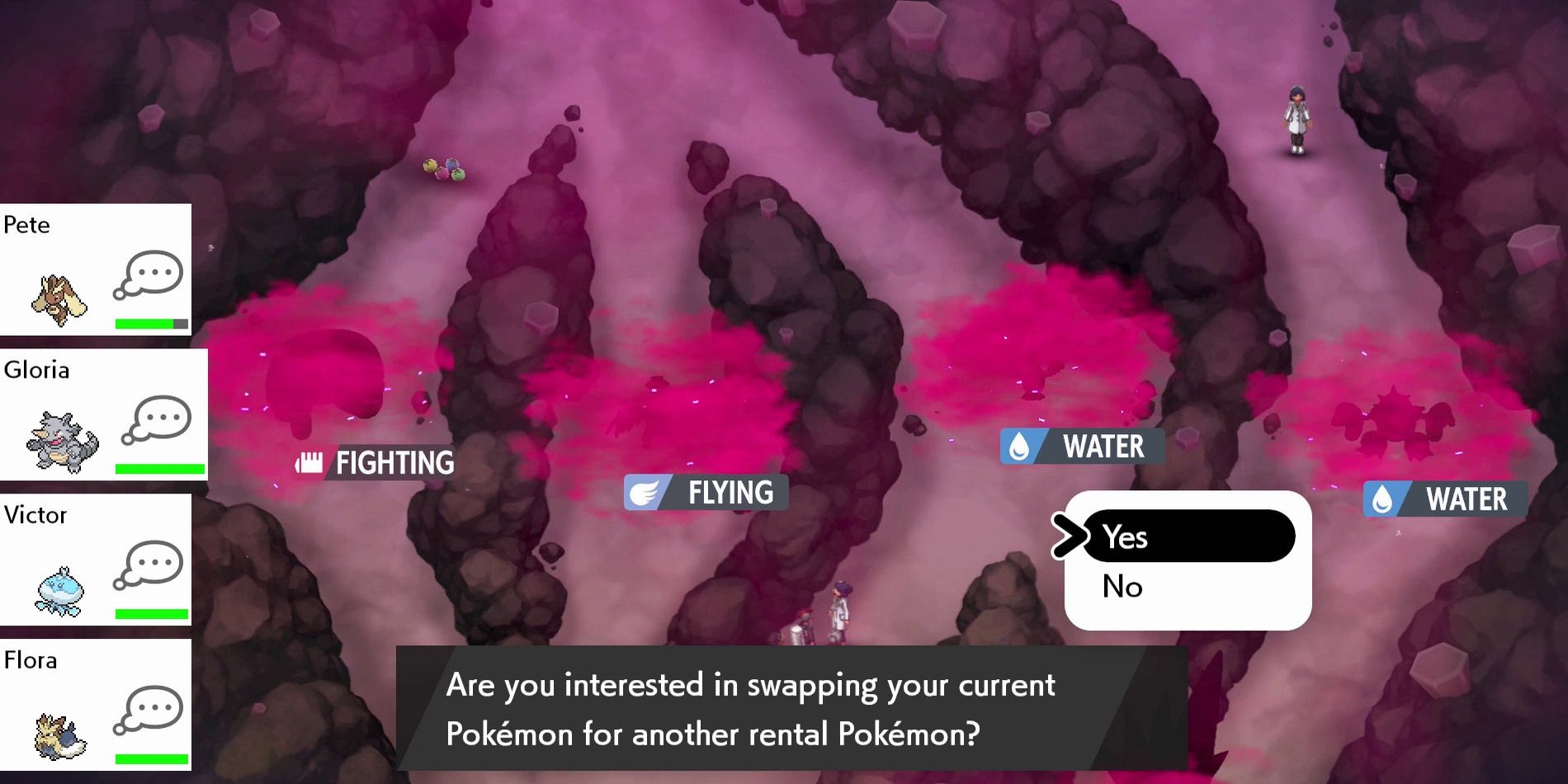 Raids gave the series a new focus, allowing casual players to have just as much to look forward to in the post-game as the more hardcore fanbase has. They've opened up new ways to grind for perfect Pokémon, making the process more enjoyable and approachable. Raids should continue being a staple going forward, and I hope they grow to become as synonymous with the series as the Battle Tower.
NEXT: Pokemon: 10 Best Pokeballs, Ranked
Denial of responsibility!
Gamers Greade is an automatic aggregator of the all world's media. In each content, the hyperlink to the primary source is specified. All trademarks belong to their rightful owners, all materials to their authors. If you are the owner of the content and do not want us to publish your materials, please contact us by email –
[email protected]
. The content will be deleted within 24 hours.