Shuffle time is a bit more straightforward in Persona 4 Golden, making it easy to get what you want, and collect multiple cards each time.
Persona 4 Golden continues to use of shuffle time from Persona 3, this time refining it and making it much more difficult to get multiple cards. Shuffle time is still your only way of getting new personas, but now you can also power up the status of your equipped personas, making them stronger should you want to use them longer before fusing them.
Related: Persona 4 Golden: Dojima Residence Guide
Persona 4 Golden is a decently long game, with the true final boss requiring your entire party to be around level 90 with some of the best weapons and armor. Shuffle time helps make this goal much more obtainable, making you much stronger, much faster, but still having a far-off goal to be working towards throughout the game.
Using Shuffle Time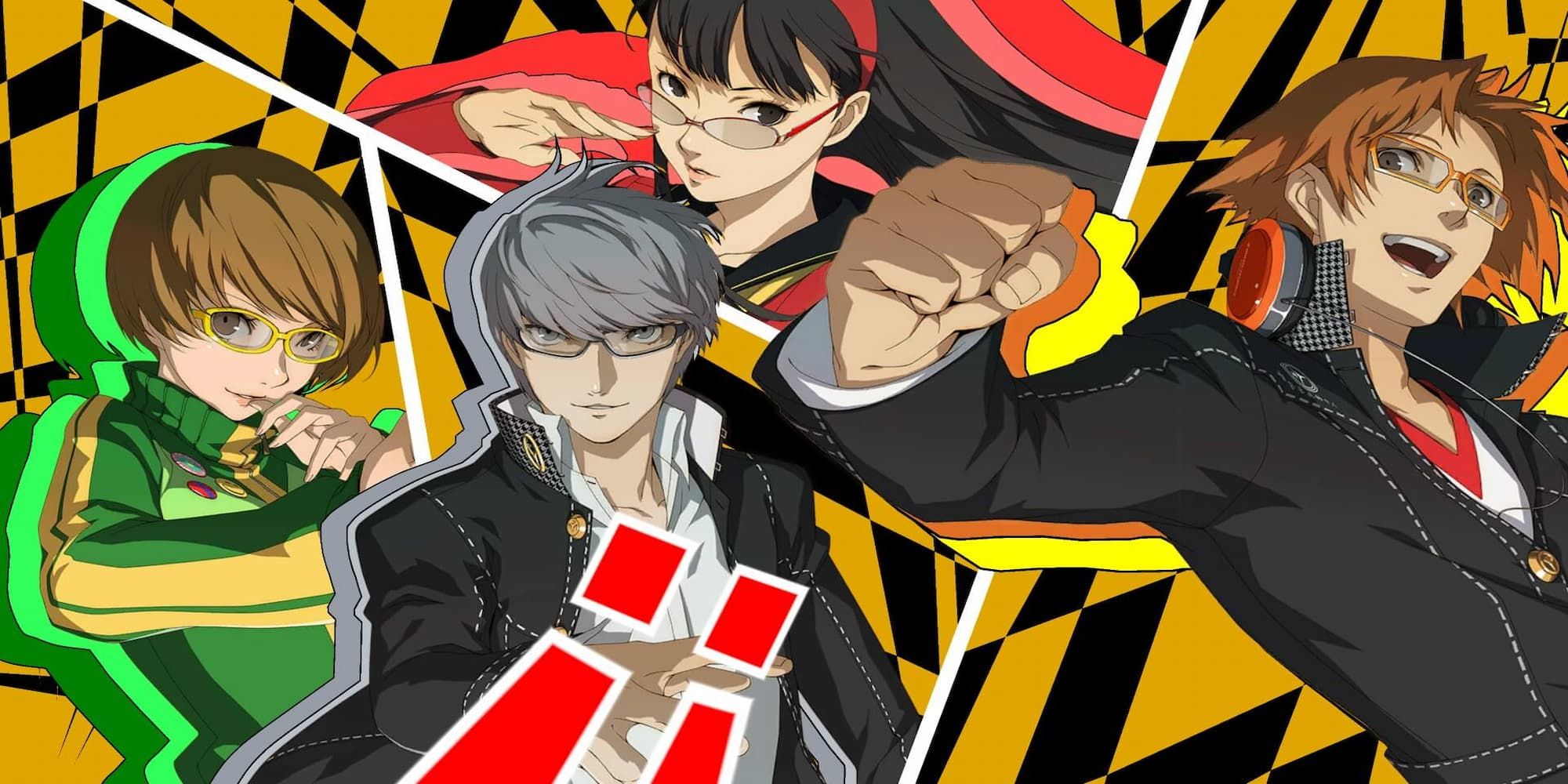 This time around, the cards are face-up the entire time, and they don't really shuffle. After finishing a battle, there is a chance a shuffle time will happen, with your odds increasing if you finish the battle with an all-out attack. Cards now will provide players with "1 mores" that allows players to draw between 1-4 more cards in the current shuffle.
Using this one more system can often have players selecting every card available, giving you a sweep bonus. Should you finish a shuffle time with a sweep bonus, the next battle will surely have a shuffle time, giving the players two more draws than usual. This can be continued, creating a chain of assured shuffle times with a minimum of three draws to aim at getting another sweep bonus.
Related: Persona 4 Golden: All Party Members, Ranked
Shuffle Time Rewards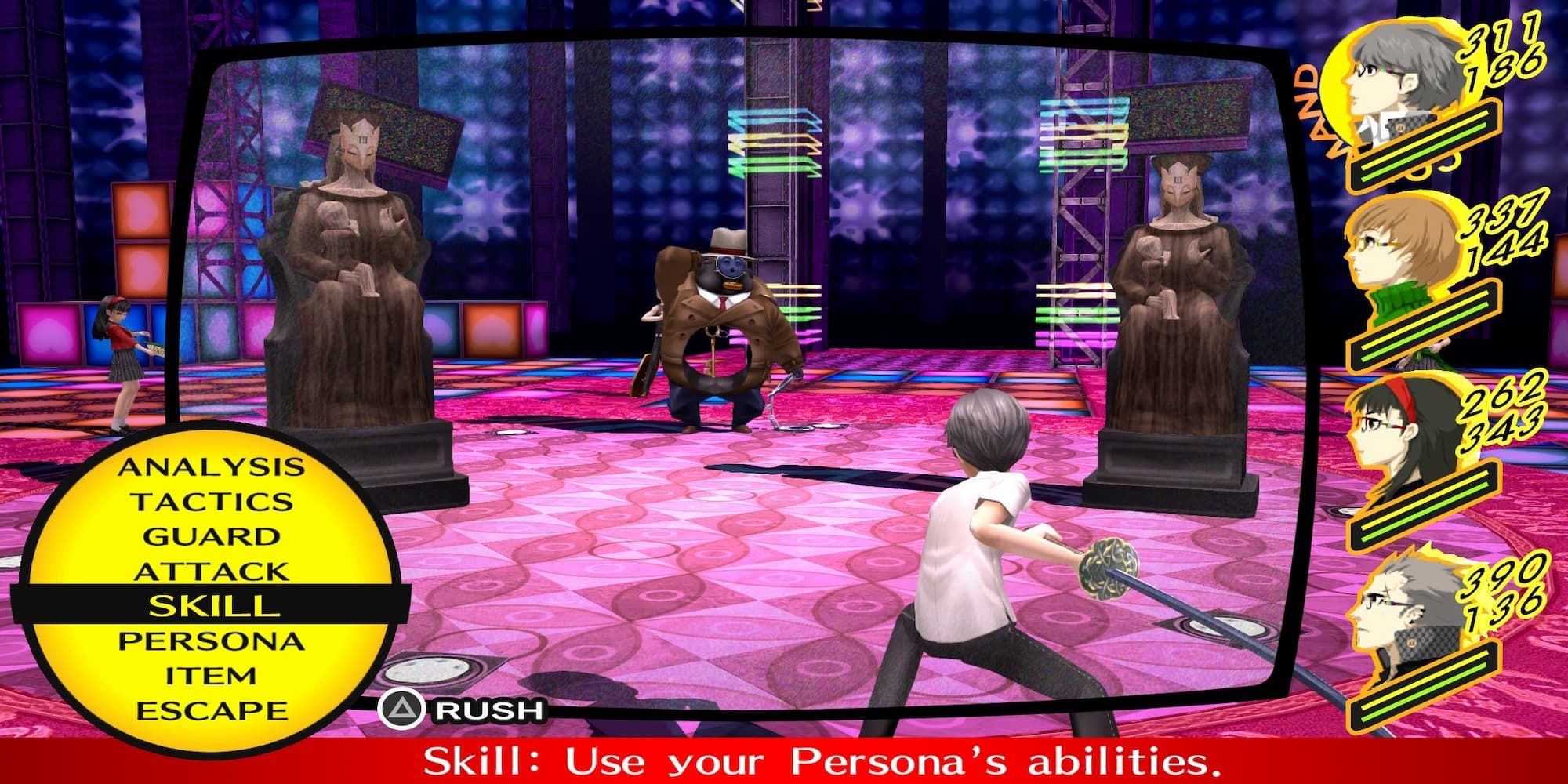 Drawn cards will give players new personas, HP/SP, skill cards, more XP, more yen; stat boosts to their currently equipped persona, or other random boosts. The personas you can receive from a shuffle time are limited to the dungeon and are pulled from that dungeon's pool of personas randomly after a battle, with no connection to the personas you just fought. Many shuffle time cards will also boost your currently equipped persona's stats by one, with some cards even giving an instant level-up.
Minor arcana cards can affect other cards that are currently being shown. They can switch cards to a different arcana, randomizing what they may be next, remove cards from the current pool, or end shuffle time immediately. Some cards can be selected to give players treasure keys to open locked chests in the dungeon, while another card can cause all shadows on the current floor to ignore the player unless they initiate another fight themselves. All these effects should lead to careful selections in shuffle times, as the element of randomness is still involved, and your goal should be to get "one more" and get a sweep every time. Cards that provide HP/SP, XP, yen, and skill cards have higher and more effective levels depending on how many of each icon is on the card.
Next: Persona 4 Golden: Best Activities To Do In Free Time
Denial of responsibility!
Gamers Greade is an automatic aggregator of the all world's media. In each content, the hyperlink to the primary source is specified. All trademarks belong to their rightful owners, all materials to their authors. If you are the owner of the content and do not want us to publish your materials, please contact us by email –
[email protected]
. The content will be deleted within 24 hours.