Pull switches, press buttons, unscrew panels, mix chemicals, switch broken parts, and pray that following procedure is enough to save you from impossible horrors. That's the fun of Unsorted Horror, a cracking free collection of short first-person horror games with dramatic, doomful scenarios and big, weird machines. No, absolutely you do not get a gun. If you enjoy figuring out how doodads work while feeling like the world has possibly already ended and everyone just kept on going, do play!
Give me a pistol, a knife, or even a wooden plank, and I'll trust I can fight whatever horrors you throw at me. But if you drop me into a dreadful situation and force me to operate a weird big machine with an instruction manual in a language I don't speak, well, this is a problem. Hell, most the machines that developer Mike Klubnika has created for us don't even have a manual.
Venture into the belly of a vast computer which made me think of AM from I Have No Mouth, And I Must Scream. Play a deadly game of Battleship inside a walled city block. Take a job fishing for samples with a claw machine inside a hive of giant spiders. Keep a drill running to cut through a bunker door and escape before security find and kill you like all the others.
One of my favourites, Carbon Steel gives you a job at a vast rusted facility researching some unseen life which bangs and clangs and scrapes inside your metal sample tubes. While it riffs on Half-Life's Black Mesa, your work is far more involved than Gordon Freeman pushing a trolley. So. Hold a lever to send an unknown device down into some unknown depths to retrieve some unknown thing which bangs and scrapes and clangs inside the metal tube. Before you can formulate the correct anaesthetic, you'll need to… ah, look, it's complicated. Watch me demonstrate a day's work in this video:
I enjoy figuring out how the machines work. It's a pleasant puzzle phase of poking around to discover what you can even interact with, then fiddling with switches and buttons and screws and screens and cannisters and panels and doodads to see what does what, then building understanding of parts into a process. At some point, it'll sink in quite how terrible everything is.
Doggedly following a process in the face of unknown horror and uncaring overlords is a good bad feeling. You know how small you are. You know how much is beyond your control. But you know how to do this one thing, and doing something feels better than doing nothing, so you keep on because what else can you do? And in the game, etc.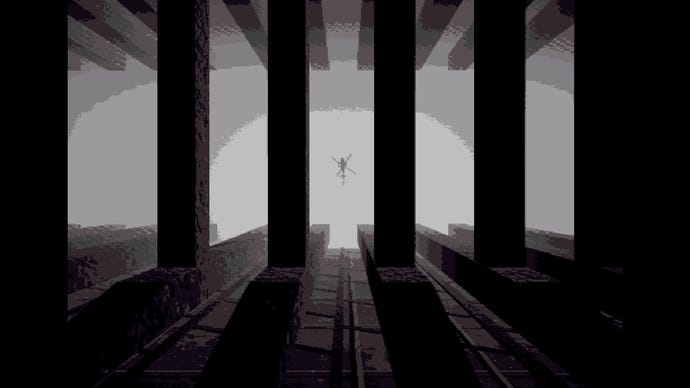 Each game ends inside 15 minutes, which makes them potent. Too many horror games ruin mysteries with answers, defuse tension with violence, and turn despair into hope as they drag on. This often ruins what made me like a game in the first place. As brief postcards from terrible places, Unsorted Horror's games are free to present a striking image then be inexplicable, improbable, impractical, impossible.
You can download Unsorted Horror for Windows free from Steam and pay-what-you-want on Itch.io (with no minimum). Several were previously released separately, while Tartus Engine is new for this collection. Composer Jabbu has some of the soundtracks on Bandcamp too.
I've also enjoyed Klubnika's Unsorted VHS, a horror puzzle game exploring scenes on a box of spooky tapes. That's $2 on Itch. And if you adore operating machines and following procedure, do check out Voices Of The Void, a spooky life sim about a radio telescope array.
Denial of responsibility!
Gamers Greade is an automatic aggregator of the all world's media. In each content, the hyperlink to the primary source is specified. All trademarks belong to their rightful owners, all materials to their authors. If you are the owner of the content and do not want us to publish your materials, please contact us by email –
[email protected]
. The content will be deleted within 24 hours.