Quick Links
Released on March 21st, 2023, "The Hunger" DLC for Marvel's Midnight Suns features Morbius the Living Vampire himself as a new playable character in the game. Dr. Michael Morbius is a unique type of self-made vampire because he's not undead, he is actually alive, hence the "Living Vampire" part. He transformed into the white-skinned creature he currently is as a result of his own experiments to cure his mysterious blood disease as a human.
RELATED: Superhero Games Are At Their Best When They're Dorky
Morbius was never bit or changed by another vampire. So he doesn't have all the same strengths and weaknesses of a traditional vampire. The only setbacks he shares with the old-school vamps is a need to drink blood to survive and a weakness for sunlight. In the game, Morbius arrives with his own unique fighting mechanics, a new story with missions and objectives, and a new villain along with a new type of enemy.
Getting Started Morbin'
First off, if you can't get the DLC to show up, make sure you've downloaded the DLC and not just the update for the game. For the Midnight Suns DLC, many players mistake the update around the DLC for the download itself. It is not automatic, you have to download the DLC and character pack directly from the online store on the platform your Midnight Suns game runs on, even if you've preordered the expansion pack DLC.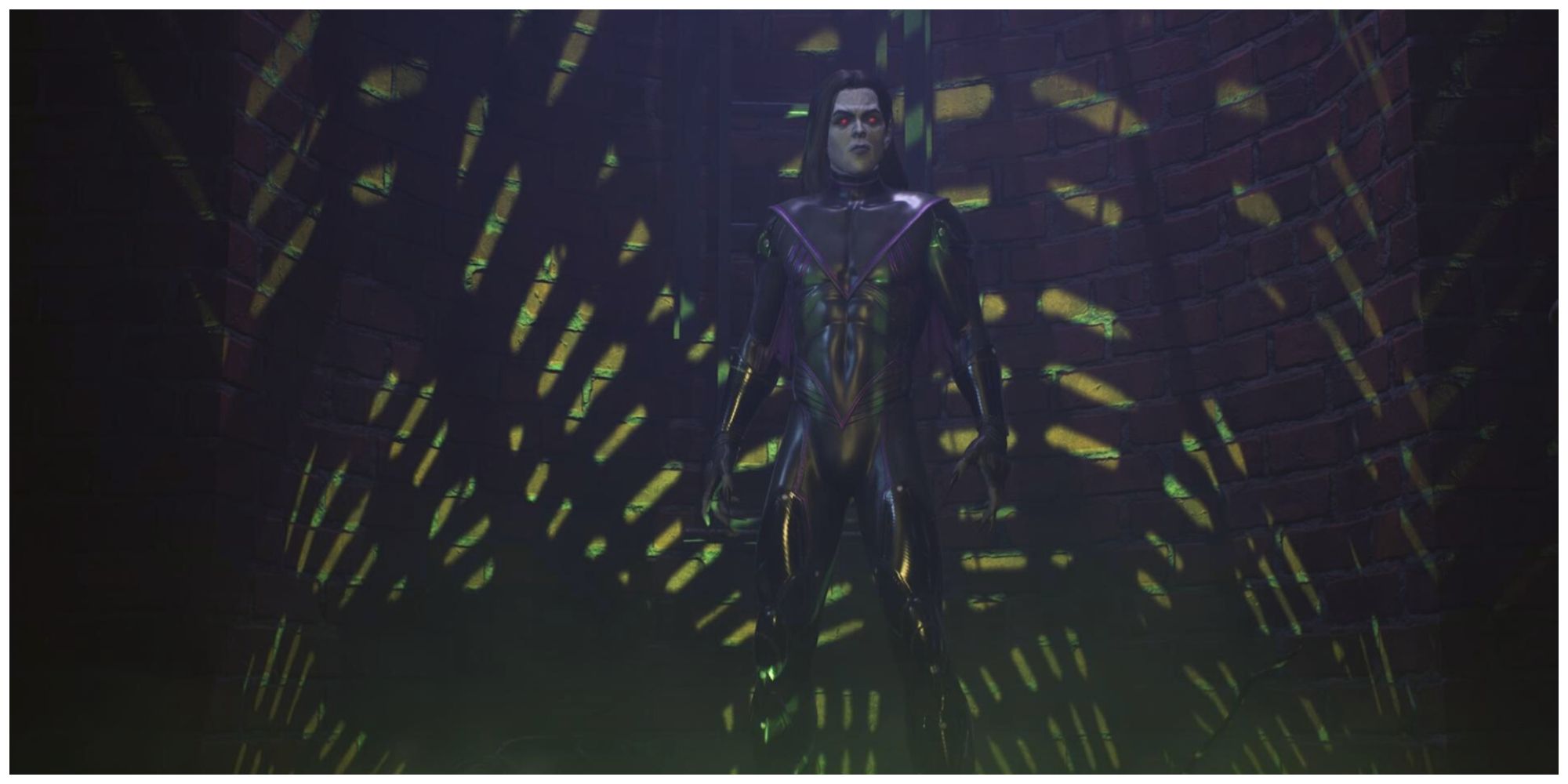 You can double-check by searching "The Hunger" for Midnight Suns in any platform's online store and making sure that the direct DLC pack has been downloaded. Once that is done, log into your game of choice and when you are ready, approach the Mirror Table in the Abbey. To get Morbius into the Midnight Suns roster, look for the mission "Weird Science" which will have Spider-Man and Blade confront Morbius and start the new story.
RELATED: Midnight Suns: All Tarot Card Locations
It's Morbin' Time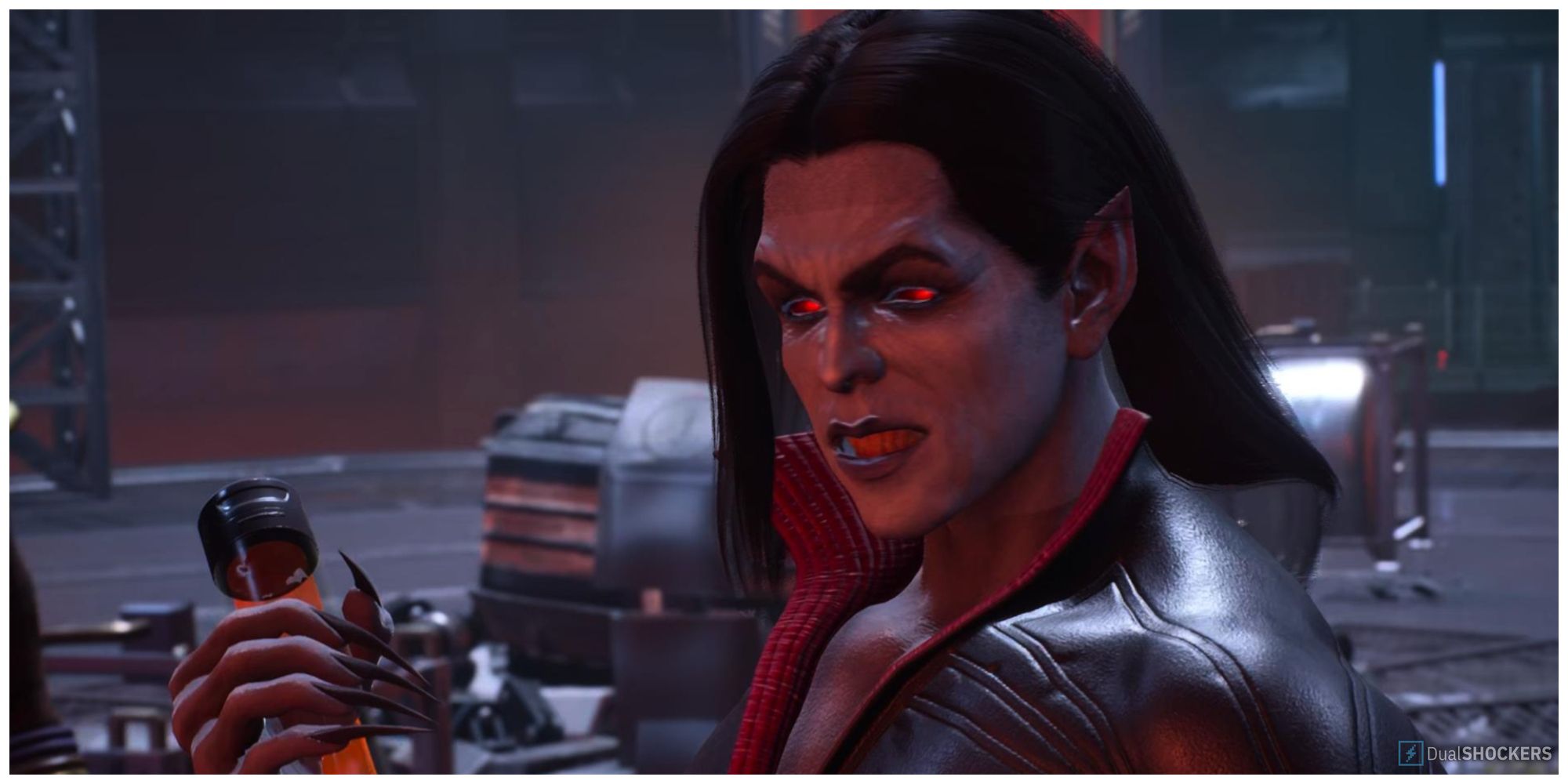 Staying true to the basic origins from Marvel Comics, in Midnight Suns, Dr. Michael Morbius is a well-regarded scientist that specialized in blood diseases as a result of studying his own terrible blood condition. After experimenting on himself, Morbius eventually cured his blood disease, only for the cure to change him into a synthetic vampire of sorts. In the first mission, Spider-Man and Blade, who have a long comic history with the Morbius character, team up in the game to help Morbius find his stolen serum that just-so-happens to give vampires the ability to survive in the daylight.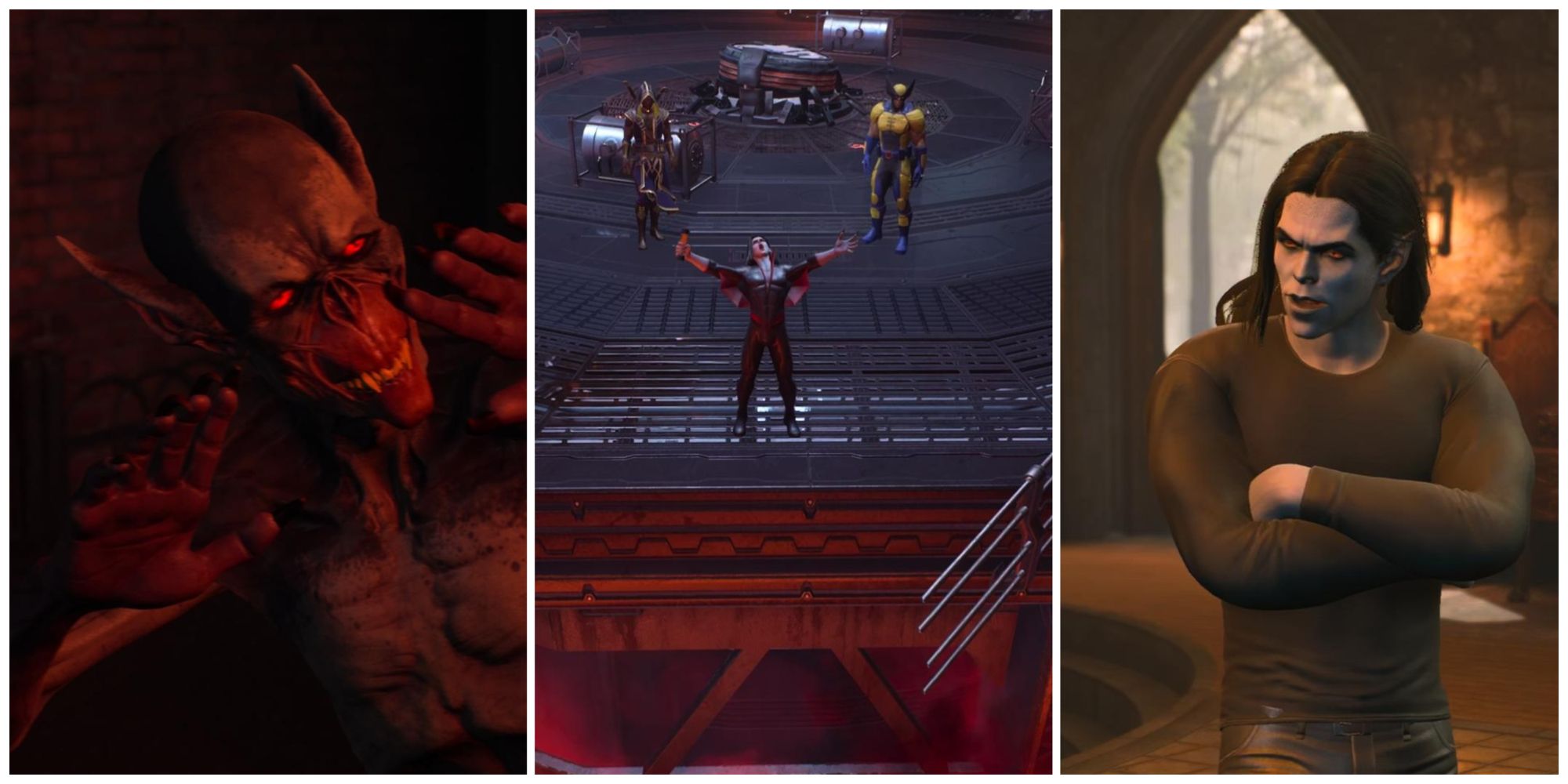 This is obviously a problem because everyone knows that vampires (or in the case of Midnight Suns, "vampyres") are bad enough without being able to eat normal humans during working hours. So, while they're fighting the undead together and trying to find the serum, the Suns crew reluctantly brings Morbius to come live with them at The Abbey, which, right away, suits the gothic vampire vibes of Morbius, who instantly loves his new home and its "resources". After getting Morbius his own bunk in The Abbey barracks, make sure to talk to him and figure out his deal a bit, then players should look for the mission "Dead Inside" to start the next chapter.
What's In The Morbius DLC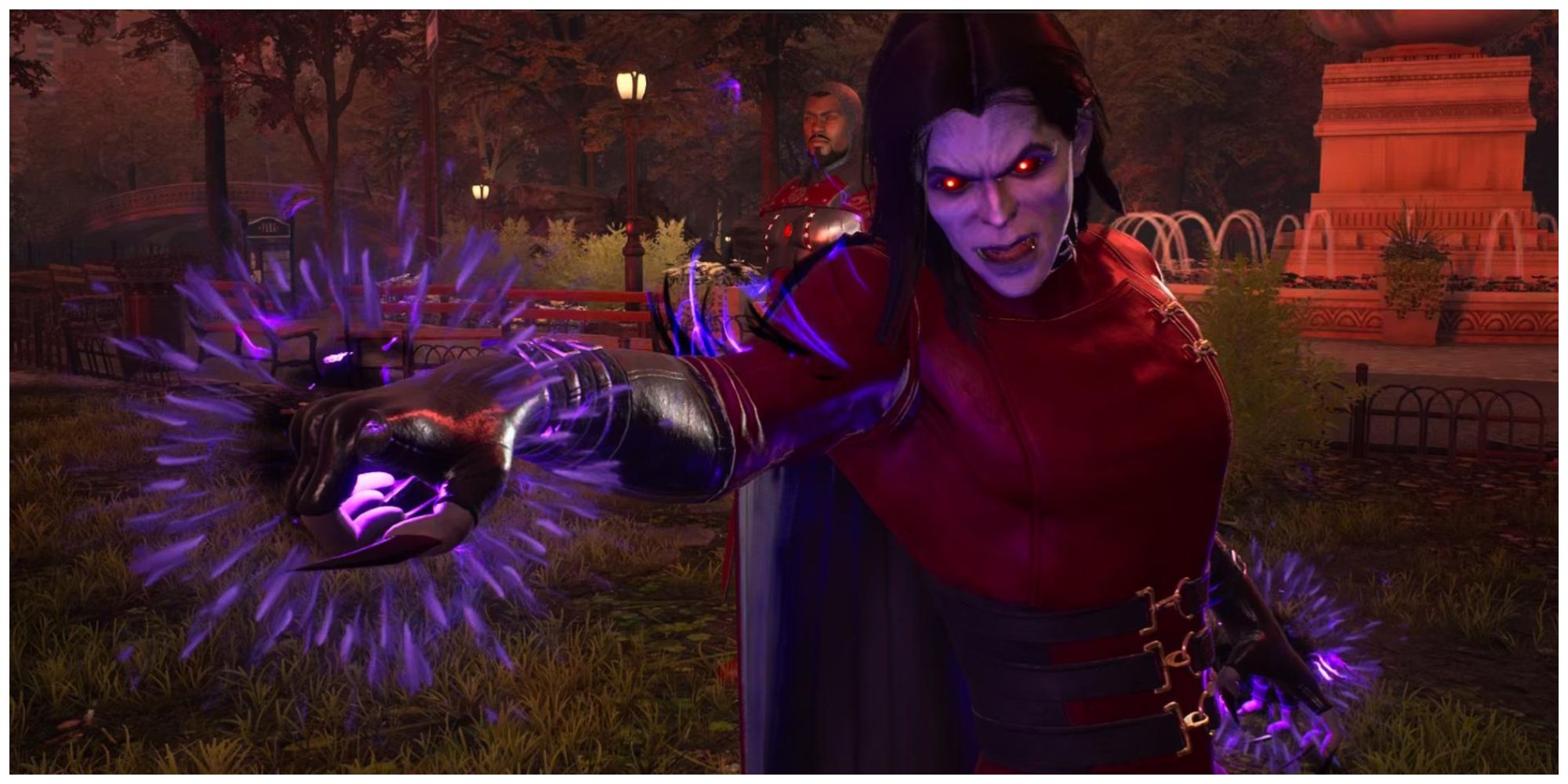 In battle, Morbius invites some new strategy and tactics that revolve around his unique battle and ability kit. As a vampire, Morbius' abilities revolve around the Bleed mechanic, but he is a squishy character that can't take too much damage at once. However, the Dr. is especially good at capitalizing on enemies that have been afflicted. Along with lots of de-buffs and takedown bonuses for bleeding enemies, Morbius also has a passive ability that leads to him having "Bloodlust" which gives him a chunk of armor and adds Bleed to all of his attacks.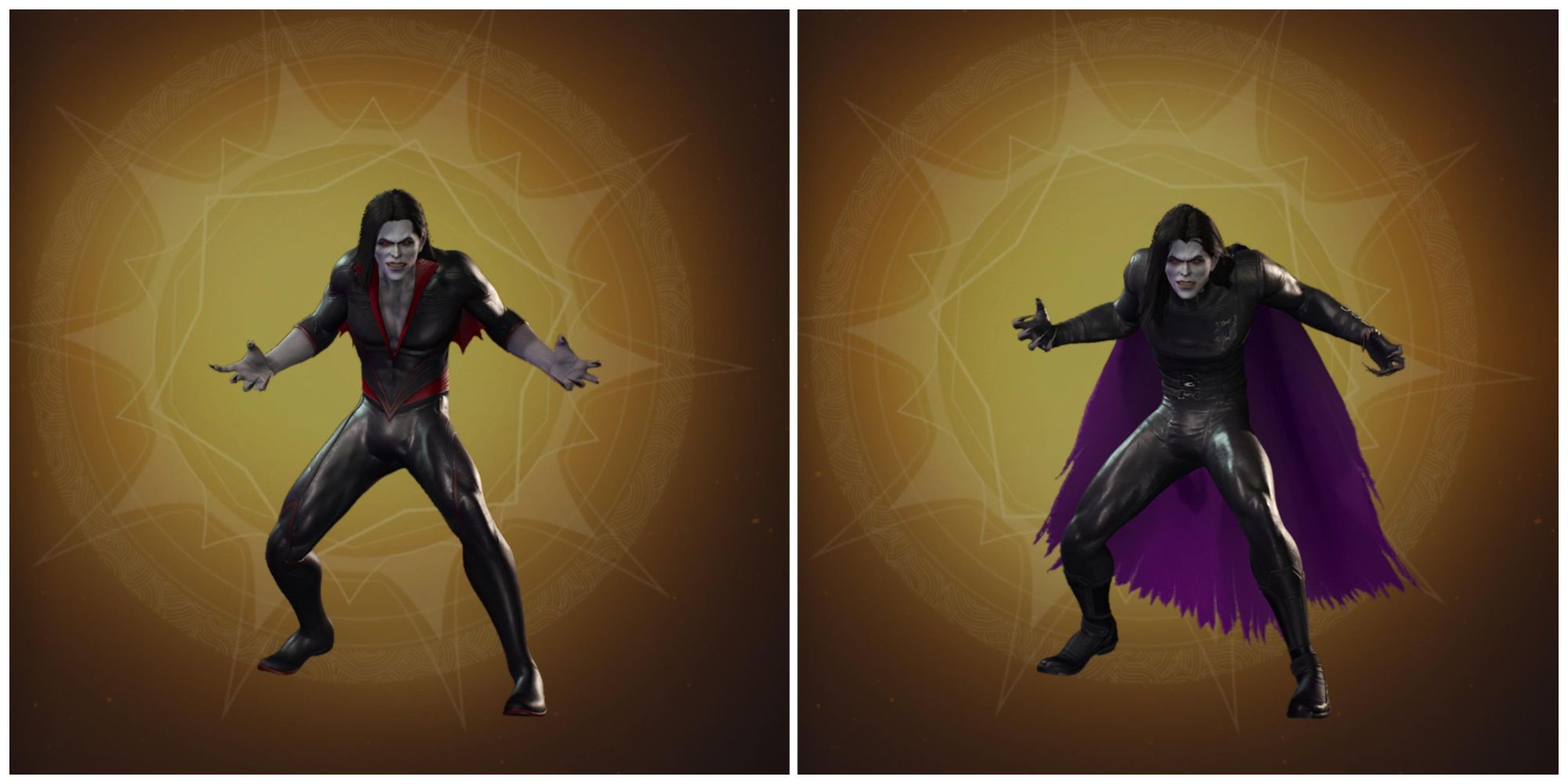 Dr. Michael Morbius also comes with two more base-outfits on top of his standard in-game digs – one that is a classic version of his comicbook costume and another with a cape, and both have many variations in color and style. "The Hunger" DLC also comes with three main-story missions for Morbius, each culminating in a big reveal of a classic Marvel villain from the comics. A new take on enemies is here too as Hydra agents have been changed into vampires to create the new enemy type, the Turned.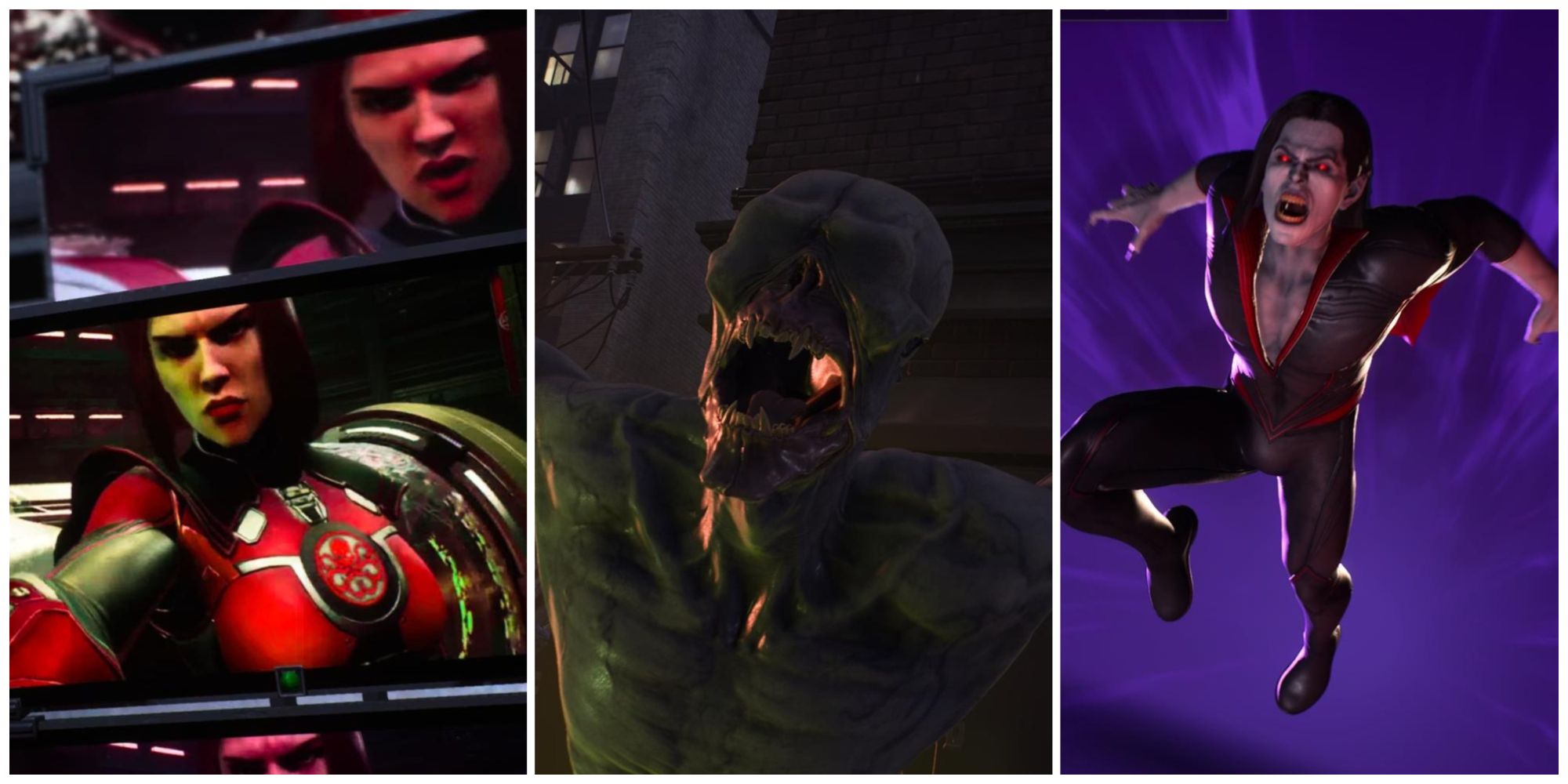 Turned are basically Hyrdra enemies with Vampyre traits, so things like Turned Mystics and Elites now have Bleed and take longer to eliminate as undead soldiers. Sin, the daughter of the Redskull, shows up again from the first Deadpool DLC, which speaks to the cool way that Firaxis has connected each of the first three DLC stories for Midnight Suns together. As a result, the Deadpool, Venom, and Morbius DLC all feel connected to the same extended story from the game instead of random one-off stories for each character.
NEXT: Midnight Suns: Best Venom Build
Denial of responsibility!
Gamers Greade is an automatic aggregator of the all world's media. In each content, the hyperlink to the primary source is specified. All trademarks belong to their rightful owners, all materials to their authors. If you are the owner of the content and do not want us to publish your materials, please contact us by email –
[email protected]
. The content will be deleted within 24 hours.