Marvel's Midnight Suns is a turn-based combat game that features characters from Marvel Comics. Contributing to the large cast of superheroes like Spider-Man, Deadpool, and the Scarlet Witch is Venom, who arrives to the game complete with his "Redemption" story arc. At the end of the main storyline, players see Venom sneak away into the sewers after he is defeated.
RELATED: Midnight Suns: Best Scarlet Witch Build
The DLC starts with Hunter and Spider-Man going to find them and Venom and Eddie Brock end up joining the Midnight Suns. Venom is known for eating people, among other things, so his gameplay style reflects the symbiote's endless hunger, but this time Venom will only eat bad guys that the player deems expendable. Feasting or not, here is the best build to take Venom into the battlefield.
Best Venom Build
| Card | Description | Type | Heroism |
| --- | --- | --- | --- |
| Lethal Embrace | If target has full health, +[150% Offense] damage. | Attack | +1 |
| Web Toss | Knockback in any direction. Unusable on Grounded targets. | Attack | +1 |
| Assimilation | Venom's Attacks and Heroics gain Quick and "On KO, draw a Venom Attack or Heroic card" until the end of turn. Exhaust. | Skill | +2 |
| Insatiable Hunger | Gain 1 Ravenous. Gain 1 additional Ravenous at the start of next turn. | Skill | +2 |
| Symbiotic Senses | Draw 1 Venom Attack or Heroic card. The next Venom attack card played does not consume Ravenous. | Skill | +2 |
| Devouring Strike | Chain 4. | Heroic | -3 |
| Spike Burst | Damage each enemy in an area. 10% chance to apply Bind to each target. | Heroic | -3 |
| Tasty Brains | Lifesteal. | Heroic | -3 |
RELATED: Midnight Suns: Best Deadpool Build
How This Build Works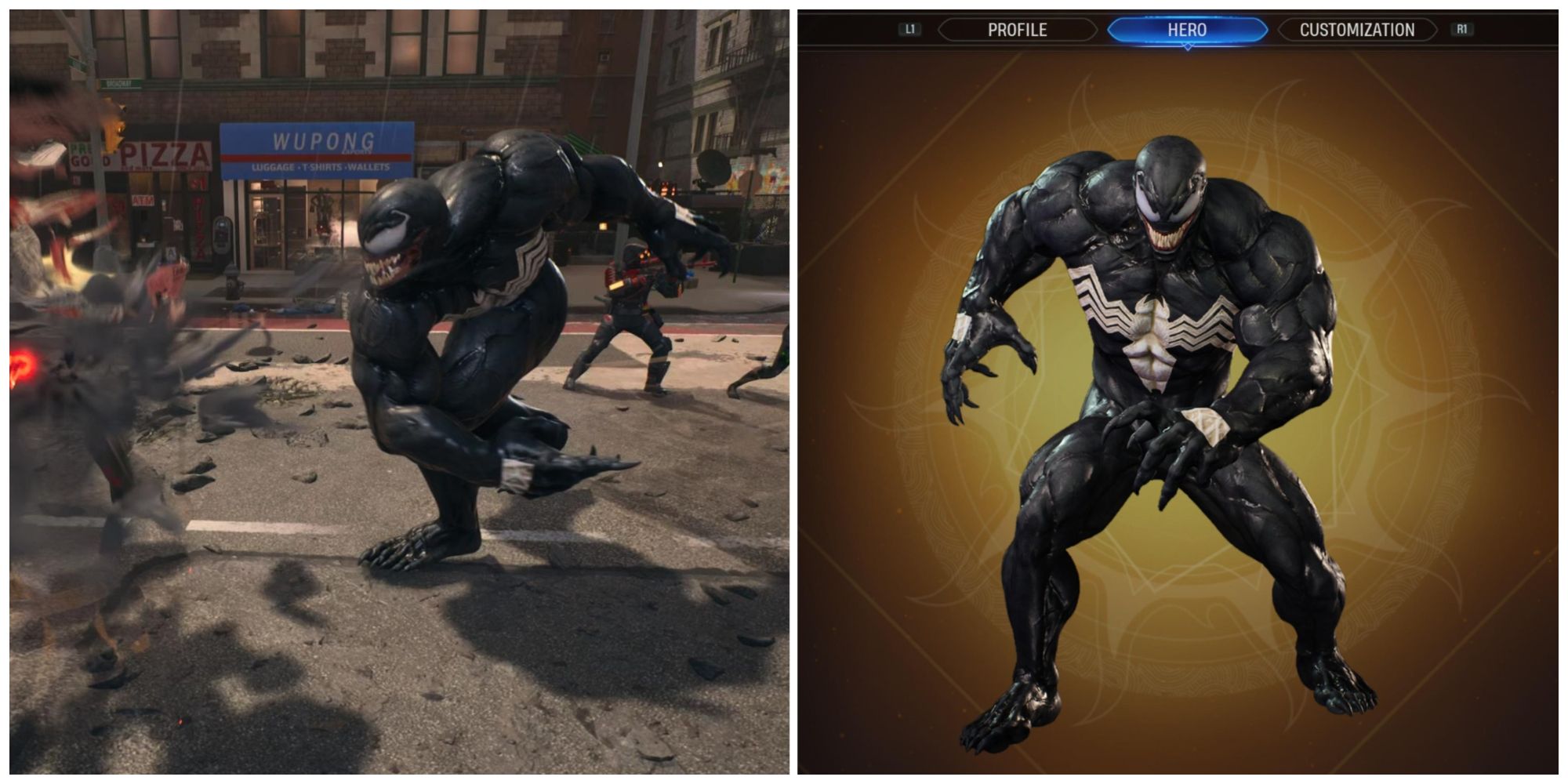 Building on his hunger for flesh, his creepy symbiote tentacles, and his damage-absorbing skin, in Midnight Suns Venom is a damage dealer with some tanky tendencies, like Lifesteal. He can fill the role of either tank or physical damage dealer on the battlefield, depending on the team and set up. Venom's main passive is called Ravenous, and his large amounts of damage revolve around using his passive. Basically, the longer that Venom doesn't use a damage-causing card, the more hungry, or Ravenous, he becomes.
As a result, Venom can hold up to 3 stacks of his Ravenous meter and each one increases the base damage of his abilities. In other words, if players can wait a few turns for Venom to build up, he can do some amazing damage to enemies. Ideally, players should also use Venom's deck to retain Ravenous whenever possible. Many of his cards should be used to set up a KO on an enemy, and several of his cards are used to retain the Ravenous stacks. For example, playing Symbiotic Senses before Insatiable Hunger can let Venom set up a 1-2 punch of some serious damage. Other cards like Devouring Strike and Tasty Brains benefit from the upgraded versions sustaining Venom's Ravenous stacks, so upgrade his cards as soon as possible.
Best Team-Ups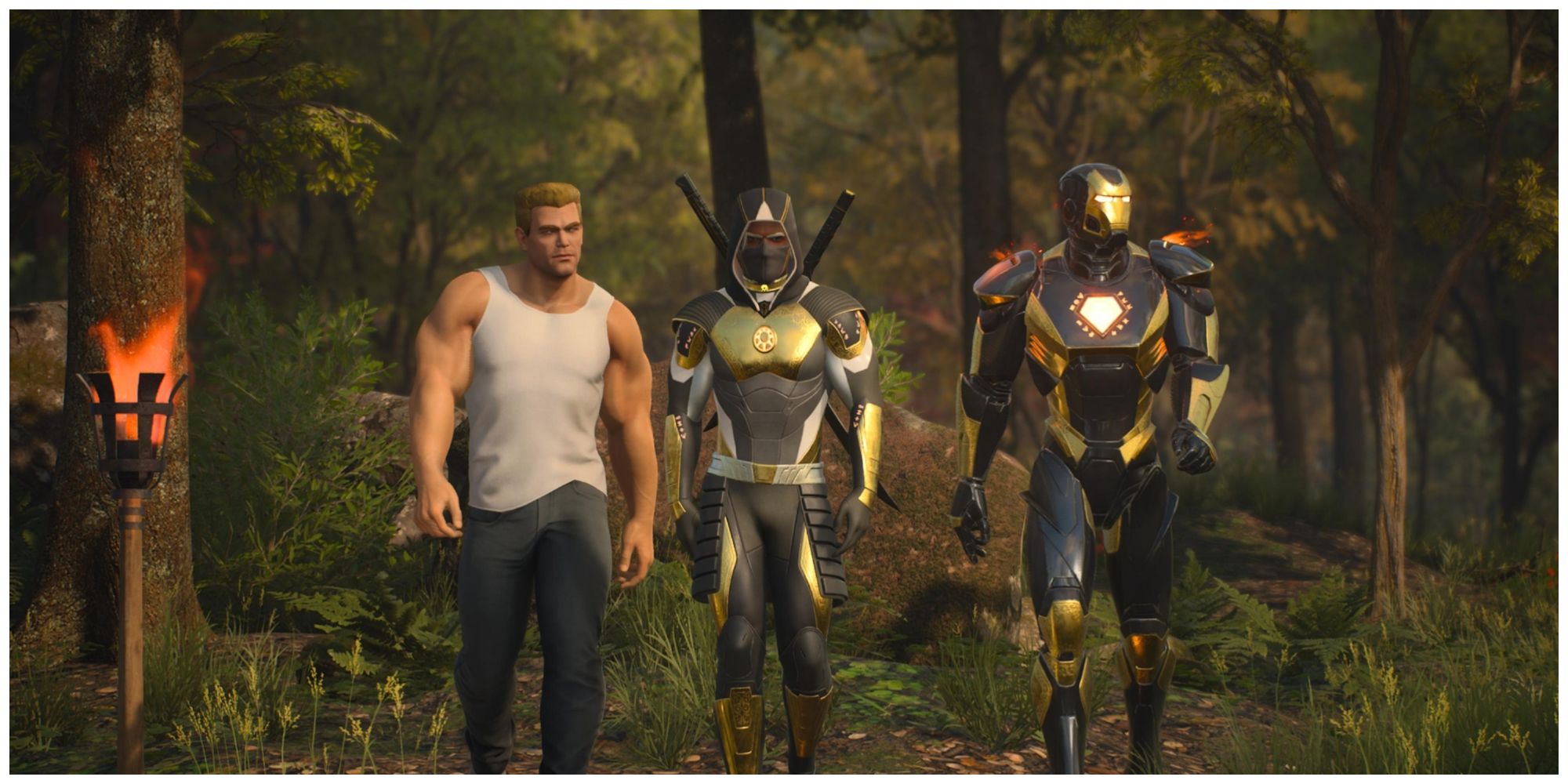 In Midnight Suns, Venom works best as a damage dealer that has a few tank-like properties. His build is an odd setup because his damage increases when you don't use him. Either through cards or inaction, players want to stack Ravenous up, so Venom can benefit from a unique play-style and teammates. Because of this, Venom is ideally paired with strong supports and healers.
So characters like Hunter, Nico, and Doctor Strange should almost always be combined with Venom to give him the sustainability needed to ramp up his damage. Venom is also well paired with tanks like Captain America and Wolverine, who can taunt the attention from enemies away from Venom so his hunger can increase, and thus, his damage as well.
NEXT: Midnight Suns: All Tarot Card Locations
Denial of responsibility!
Gamers Greade is an automatic aggregator of the all world's media. In each content, the hyperlink to the primary source is specified. All trademarks belong to their rightful owners, all materials to their authors. If you are the owner of the content and do not want us to publish your materials, please contact us by email –
[email protected]
. The content will be deleted within 24 hours.