Entertainment
Matt James Criticizes Chris Harrison's 'Failure' With Rachael Controversy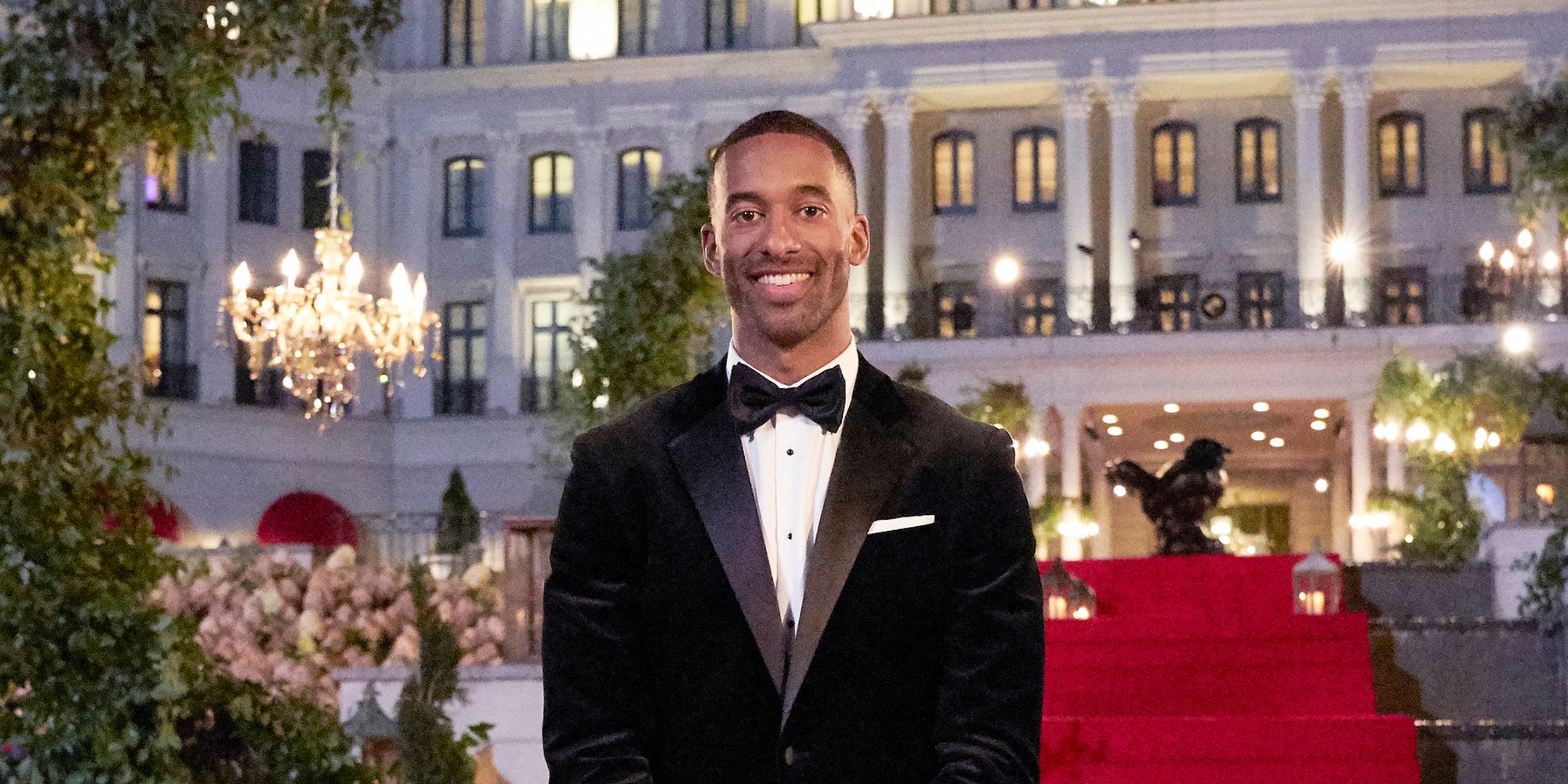 Matt James issued a lengthy statement before Monday's episode, noting Chris Harrison's "failure" and praising contestants who have spoken out.
Matt James has issued a lengthy statement on Instagram about the controversy surrounding Bachelor Nation, and he is not taking Chris Harrison's side. The Bachelor lead, like the women of his cast and countless former contestants and leads, sides with Rachel Lindsay and disapproves of the way Chris handled the interview on Extra.
On Lindsay's Higher Learning podcast with Van Lathan, the two discussed what needs to happen next following Harrison's announcement that he would be stepping away from the show for an undisclosed period of time. Lindsay said she wanted James to speak out and denounce Harrison's implicit racism. It clearly is a tough spot for James, who very possibly may still be together with the woman whose racist past was the impetus for the ensuing controversy. And his season, containing several more pre-recorded episodes with Harrison at the helm, is still airing. Nonetheless, as the first Black Bachelor, James knew he could no longer be silent.
Continue scrolling to keep reading
Click the button below to start this article in quick view.
Related: Bachelorette: Chris Harrison's Apology Meant A Lot to Tayshia Adams
In an Instagram post released a few hours before the airing of Monday's episode, James wrote that "Chris' failure to receive and understand the emotional labor that my friend Rachel Lindsay was taking on by graciously and patiently explaining the history of the Antebellum South, a painful history that every American should understand intimately, was troubling and painful to watch." Read the full post below:
James does not hold back in saying that Kirkconnell's photos were "disappointing." He praises the solidarity of the past few casts, as well as past contestants in using their platform to speak out against injustice. And despite this being "some of the most challenging" few weeks of his life, James promises to say more about the issue before his season is in the rearview mirror.
While much of this was not James' responsibility, as a Black man who signs up to be the lead of a show with a racist past, he was always going to be judged by his silence. It is likely more by design than by accident that someone with a history of racism was one of James' frontrunners. Harrison wasn't trying to defend Kirkconnell in his now infamous tirade on Extra with Lindsay; he was defending himself. As he loses sponsors and the support of much of his recent casts, Harrison will soon realize his only choice is to let someone else take the lead.
Next: Chris Harrison Still Makes Money On Cameo After 'Stepping Aside'
90 Day Fiancé: Ariela & Biniyam Are Not In Ethiopia With Aviel Anymore
About The Author
Follow us on Google News
Read original article here