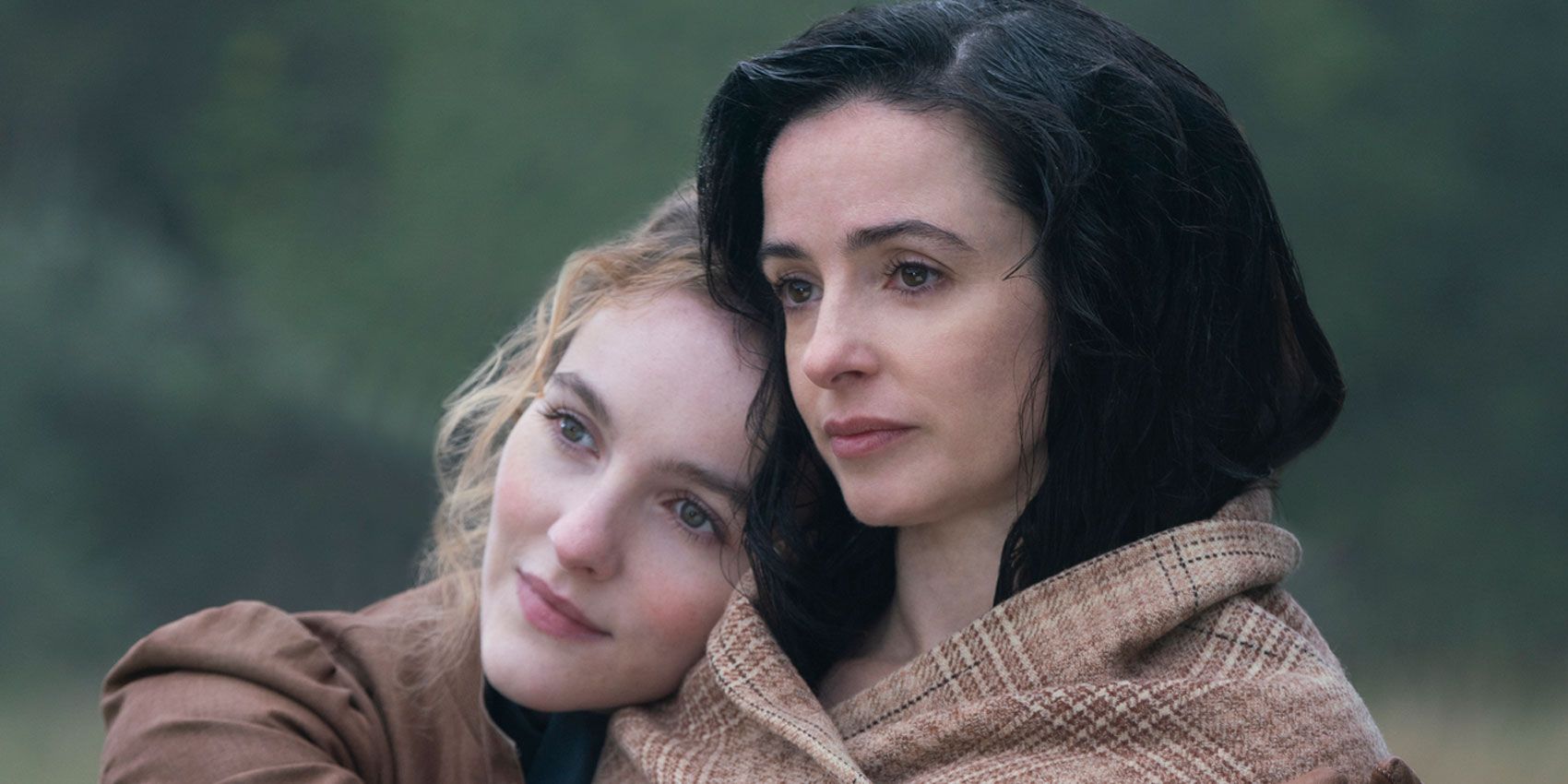 The HBO sci-fi/adventure series The Nevers is set in 1890s Victorian London after a supernatural event has mysteriously given certain people, most of whom happen to be women, various unusual abilities. At its core is the friendship between Amalia True (Laura Donnelly), a resourceful widow who never shies away from a fight, and Penance Adair (Ann Skelly), a brilliant inventor whose creations are often far ahead of their time, as the two women attempt to find and protect the gifted from those who which to annihilate them.
During a virtual junket for the new show, co-stars Laura Donnelly and Ann Skelly talked to Collider about what they find enticing about The Nevers, how much they were told about where the series and their character would be going, second chances, fight scenes, Penance's workshop, and that cool car.
RELATED: 'The Nevers': HBO Reveals Full-Length Trailer for Victorian Superhero Series
COLLIDER: It's easy, after watching four episodes, to see how enticing these characters are. When you're looking at a project that has all of these story threads and characters, and all of these things to explore in different genres, what was it that excited you about it? How much were you told about what it would be?
LAURA DONNELLY: When I first met Joss [Whedon] for this, I got all of the secrets. I got told the entire backstory of Amalia and lots about where it was gonna go in the first few episodes. And that was essential to knowing about her. Her backstory is really essential to playing her from Episode 1. Of course, it was that, that drew me to it. It was the complexity of this character and the complexity of the show, as a whole. I got an idea, at the beginning, in that meeting, about the sheer scale of the show, and how many different characters it was gonna be following, and the themes in the story and how they are relevant to today. There were just so many different elements. It had everything I could possibly want in one role, and yet not a role that I ever thought could have existed because I didn't think that I could get to play a woman in Victorian times, but also that [the] woman could be independent and a fighter, literally and figuratively, and get to do things her own way. It was all wrapped up in one character, everything I could possibly want to do.
ANN SKELLY: For me, while I did not know absolutely everything, going in, it was very clearly outlined to me that there would be this friendship at the heart of it. I was so bowled over by how these two very different characters face the world together and can bring out the best in each other and give each other encouragement when the other person needs it the most, and the other one steps up to the plate. It's lovely to see as the series goes on. When I was getting the scripts and reading them, the more information I got, the more their friendship deepened, and became realer and realer, and reflected probably the closest friendship that I have in my life. One of the things that impressed me most is how accurately it got a very true friendship like that within an absolutely bonkers, mad world. I found that very exciting as well. It adds this really punchy or vivid element to something that we could relate to in our own lives, hopefully.
Laura, when it comes to Amalia, is she someone who feels like she's gotten a second chance, or does she resent that she has the second chance?
DONNELLY: I think it's a bit of both. There's a sense that she knows that she has a mission, but she doesn't necessarily want that mission and feels like it's been put onto her. The thing about Amalia is that there always seems to be no way out other than forward. She just has to keep plowing on in the only way that she knows how. There is a huge amount of that, that she does reluctantly.
Ann, Penance is the one that's constantly coming up with different intentions and gadgets. What's it like to be able to have those things around the set and to have her little lab to work in?
SKELLY: Oh, my God, I love her workshop. Laura was with me the first time we saw Penance's workshop, which is actually one of the biggest sets built in our studio. It's so interactive. There are things that are buzzing and that you can turn on and off. Sometimes I walk around and I feel like I'm walking around the inside of her head. It really does influence how I operate as Penance. It's so fun to work with the props, but they're so irritating because they keep breaking in my hands. Anything I touch, it just breaks. It crumbles in my hands and I don't know what to do about it. I'm so glad that I don't have any stunts because I don't want to break an actual person. I'm just so glad to deal with inanimate objects. It's the safest place to put me. I just think it's really, really cool to play a Victorian woman. They would have had to be very resourceful people, particularly immigrants, like the Irish immigrants like Penance in London. It reflects lovely on the women of that period, that these are hyper-intelligent women of the times and they're very resourceful. I love that Penance's power can reflect that.
Laura, how fun and refreshing is it to play a character that can just pick a fight with a bunch of men, knowing that she could actually win?
DONNELLY: That was one of my all-time favorite days on set. They couldn't stop me grinning, from start to finish, that day. Days like that, especially fight scenes, and that one because it was particularly fun, are days when I can come on and I don't have to think about lines or the acting too much. It's just a day where I can let go and have a lot of fun. It's entirely refreshing. Obviously, you don't get female characters like that very often, and certainly not ones in Victorian garb. It's hugely refreshing. It's refreshing, on the day, as a juxtaposition to what my usual day on set is like, but it's also hugely refreshing, just as an actress.
You both get scenes in a very cool car. What's it like to be in that car and get to work with a prop like that?
SKELLY: The funny thing is that, when there are those really intense scenes where there are tons of people and they're going 90 in a crowd, I don't get to be in the car because of danger of life, especially with me at the wheel. But I feel like James Bond because it was made from scratch for the show and for my character. Penance is so cool to have made that happen. It is so fun to get to drive that little guy.
The Nevers airs on Sunday nights on HBO, and is available to stream at HBO Max.
KEEP READING: 'The Nevers' Review: HBO's New Supernatural Drama Feels Very Much Like a Joss Whedon Show (For Better and For Worse)
'The Crown' Season 5 Is Set to Begin Filming in July
There's going to be a changing of the guard, too.
Read Next
About The Author
Follow us on Google News
Read original article here