Entertainment
Larissa Lima Writes Moving Apology To Colt's Vanessa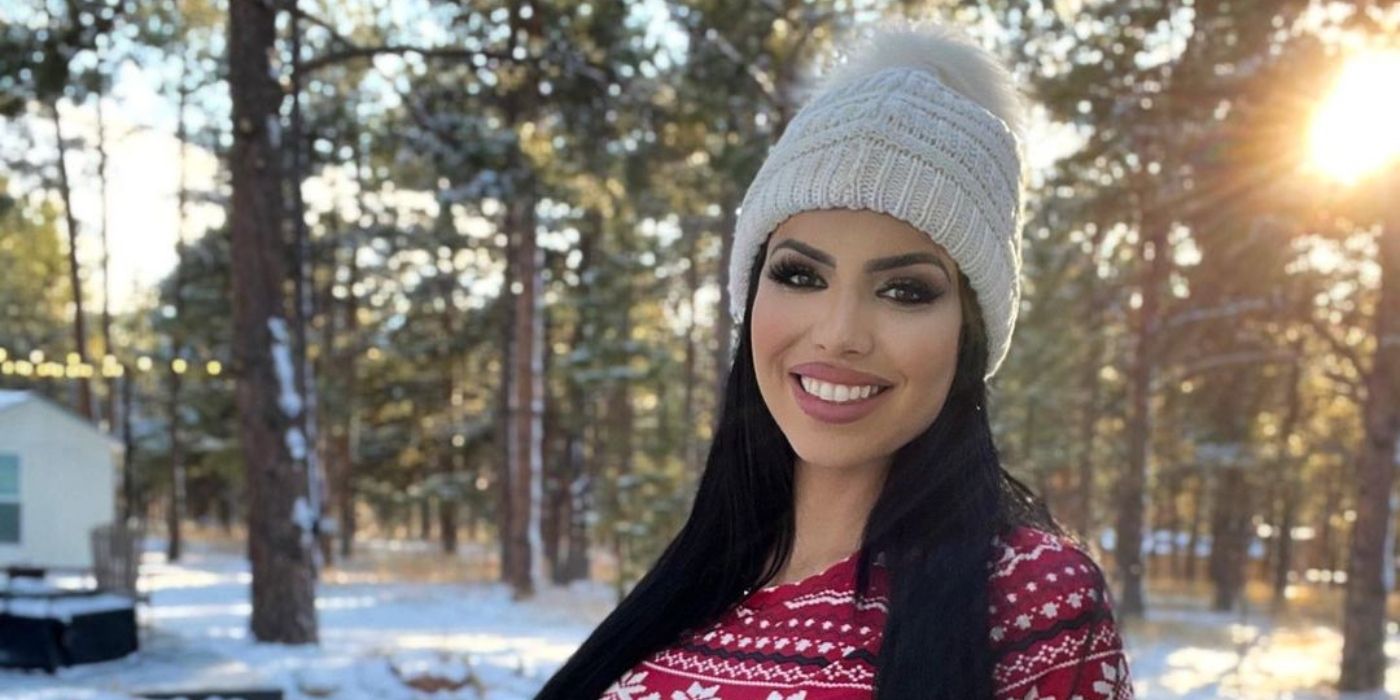 Earlier, Larissa called Vanessa a "crocodile." But, she is sorry for her behavior and calling her "pretty" and "kind." How did Vanessa react?
The former 90 Day Fiancé: Happily Ever After? star Larissa Dos Santos Lima publicly apologized to her ex-husband Colt Johnson's rumored fiancée Vanessa Guerra. In her lengthy Instagram post, Larissa wrote that she had a misconception about "women empowerment." But she now understands the "true meaning" of it. The Brazilian bombshell says that she is growing and learning. From now onwards, she will never team up with anyone to go against another person. She called Vanessa "pretty" and "kind" and admired her calmness.
Many 90 Day Fiancé: Happily Ever After? fans may remember Larissa was married to Colt for almost a year. Right from the beginning, their relationship had numerous problems. Later on, Larissa suspected that her husband was cheating on her. During the 90 Day Fiancé: Happily Ever After? season 5 Tell All, she told the show host Shaun Robinson that she caught Colt was probably cheating on her. She put a GPS tracker on his phone and while tracking his moments, she found out that he was lying to her about his whereabouts. She also caught a text in Colt's phone, which read, "I'm done. I'm tired [of] waiting.'" She believed that message was from Vanessa.
Continue scrolling to keep reading
Click the button below to start this article in quick view.
Related: 90 Day Fiance: Former Couples Who Have Bad Blood & Aren't Quiet About It
Colt's ex-wife yelled at Vanessa and called her "liar" and "crocodile girl" in front of the rest of the castmates. But, she is now sorry for her behavior. Larissa posted a sexy picture on her Instagram and began, "A message to Vanessa." The newbie YouTuber wrote that it takes a lot of bravery to forgive or apologize to someone, but this is what she needs to do. Earlier, she was under the impression that "women empowerment was about a group of women bullying and hating another woman." But, she understands its real meaning now, which is to "be kind, empathetic, and to be patient to understand another woman's reasoning before throwing her hate." Here's a picture Larissa posted on IG:
Eric Nichols's on-again, off-again girlfriend has decided not to criticize other women's bodies because all women have a different image of beauty. Larissa says that she is growing as a human being. Moving forward, she won't partner with anyone to go against another person. The former TV star thinks that "learning, gaining wisdom, and growing as a better human being is a necessity for our own well-being, and to make everyone else's life better too." She concluded her post by apologizing to Vanessa and wrote, "I admire your steady state of calm."
Larissa is sorry for her past behavior and aims to grow into an evolved human being. Vanessa thanked Larissa and said that she would still like to keep the nickname "crocodile." Many fans admired Larissa for owning up to her mistakes and apologize publicly. Still, some 90 Day Fiancé: Happily Ever After? fans were confused why she chose to post a sultry picture with this post.
Next: 90 Day Fiance: Rebecca Suffers Makeup Malfunction On 'Facetuned' Face
Source: Larissa Lima/Instagram
90 Day Fiancé: What Happened To Jenny & Sumit After The Show
About The Author
Follow us on Google News
Read original article here