Comics
Image Comics' Rat Queens Announces Kickstarter for New Board Game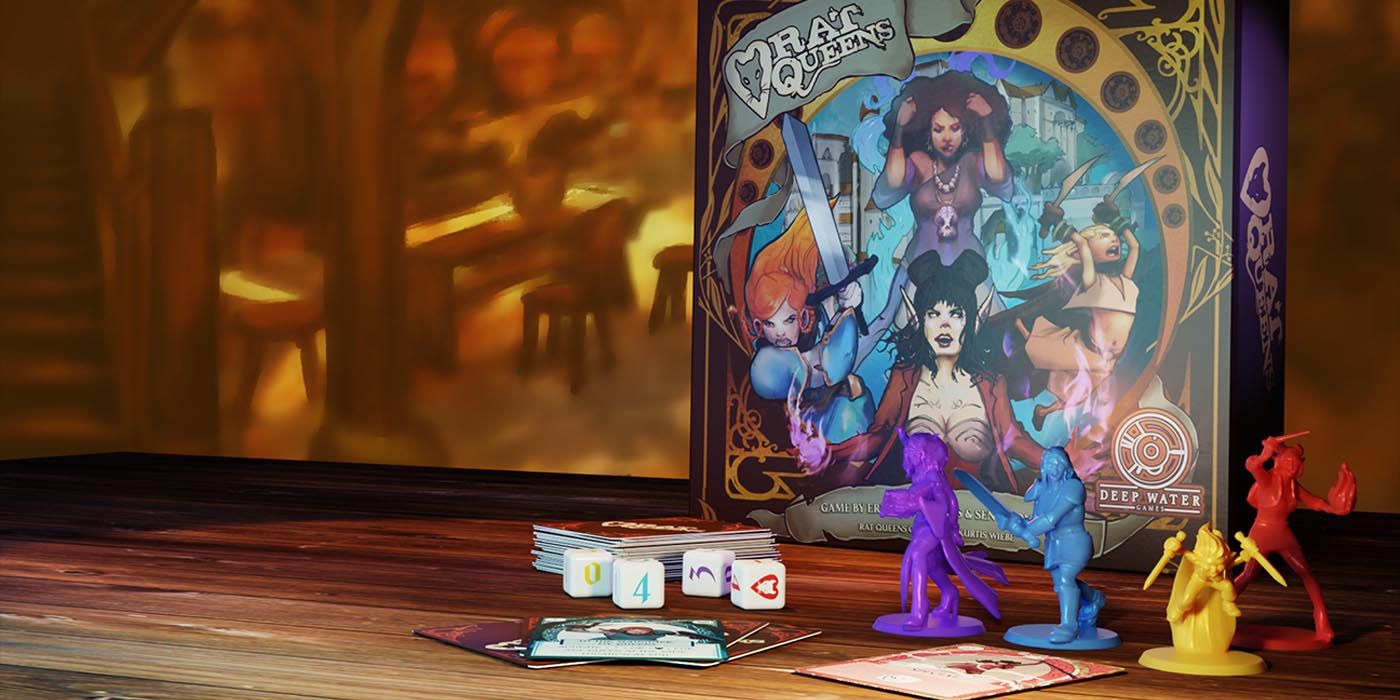 Deep Water Games is launching a Kickstarter for Rat Queens: The Board Game, based on the fan-favorite Image Comics series.
Rat Queens, the fan-favorite series from Image Comics, Kurtis Weibe and Roc Upchurch, is getting a board game.
Rat Queens: The Board Game arrives on Kickstarter this summer, courtesy of Deep Water Games. The deck-building game is designed for one to four players and boasts cooperative, learn-as-you-go mechanics as players "manage the relationships between the queens and suffer the consequences of their chaotic actions."
RELATED: Image Announces Time Travel Series From Declan Shalvey, Write It In Blood Creators
"I've always wanted to see some form of adaptation of Rat Queens into game form," Weibe said. "The series is clearly inspired by my early years of playing RPGs with friends and to have Deep Water Games do their spin on the series is very exciting. I can't wait for everyone to get their hands on the game, it looks fantastic and it rings true to the tone and chaos from the comic series. To the Slaughter!"
"Getting to pitch Kurtis this game, him trusting us with the Queens, and working with [designers Erica Hayes-Bouyouris and Sen-Foong Lim] to bring it to life has been an absolute privilege," Deep Water CCO Nolan Nasser added. "The whole team has poured so much passion and love into this project and we couldn't be more excited to share it with you."
RELATED: Image Comics, Afua Richardson Enter the Age of Aquarius With New Series
Rat Queens: The Board Game arrives on Kickstarter this summer.
Warner Bros. Exec Calls Whedon's Justice League 'a Piece of Sh–'
About The Author
Follow us on Google News
Read original article here