Entertainment
I Care A Lot Director Explains Why The Alternate Ending Was Cut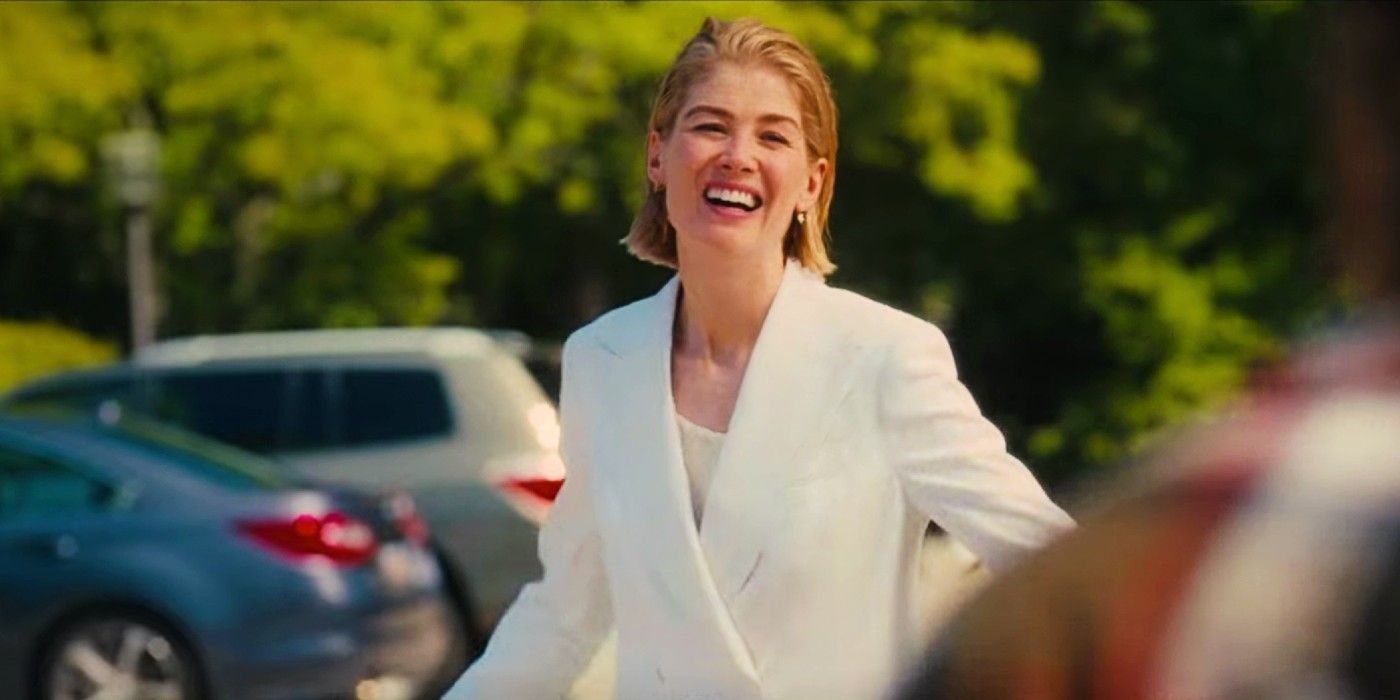 I Care A Lot writer-director J Blakeson says he considered an alternate ending but found it was less challenging for the audience.
Warning: This post contains spoilers for the ending of I Care A Lot
I Care A Lot writer-director J Blakeson says he considered an alternate ending but found it was less challenging for the audience. I Care A Lot features a stellar ensemble cast, including Rosamund Pike, Peter Dinklage, Dianne Wiest, Eiza Gonzalez, and Chris Messina. Released on Netflix, it is a taut thriller that follows what happens when an unscrupulous 'legal guardian' attempts to take control of the wrong woman's life. Pike plays the lead, Marla Grayson, in an electrifying performance that's been compared to her Oscar-nominated role in David Fincher's Gone Girl, and she's already netted a Golden Globe nomination for the part.
Continue scrolling to keep reading
Click the button below to start this article in quick view.
Released to mostly positive reviews, I Care A Lot has also divided fans, partly due to the subject matter, and partly due to all the characters in the movie having very few redeeming features. Another aspect which has divided audiences is the movie's ending which [spoilers ahead] sees Marla and Dinklage's mob boss Roman teaming up, seemingly successfully, before Marla is shockingly killed by a former patient's son (Macon Blair). Despite copying the ending of Layer Cake almost exactly, many feel it's a little too shocking, if at least a satisfying end for the disgraceful main character.
Related: I Care A Lot Ending Explained (In Detail)
But Blakeson, who wrote, directed and produced the project, says that I Care A Lot didn't always end that way. Speaking to Cinemablend, the British-born filmmaker says that he explored an alternate ending, presumably where Marla isn't gunned down. But ultimately, he says, it felt too weird to let her get away with what she was doing, saying that instead he wanted the audience to question what they feel when they see her die. Blakeson adds that if he hadn't gone with the current ending, it would have been a "less murky" conclusion for audiences, which he wanted to avoid. You can read his full thoughts below:
In the edit, you try lots of different things in different ways. You never want to have an avenue that's not explored. And we tried the other avenue, and it just felt too [weird]. That that could be how the world works, you know what I mean? But also, what I like about the ending, without giving it away, is that I think it's the kind of thing that people think they want, and they sort of enjoy it, but then hopefully like five minutes later, it leaves a bittersweet taste in the mouth of, "Should I want that? Should I enjoy that? What does that mean?" There's conventions of cinema and things about rooting for people and empathy, and it's interesting that it's all laid in there, you know that I want people to be sort of toying with. And not having that ending and doing the different one, it was a more simple and sort of less murky issue for people to deal with.
Whether Blakeson means an entirely different ending was shot, or if he explored an edit that ends with Marla's TV interview is unclear, but there's no doubt he played with the idea of letting Marla and Roman triumph, as it were. Arguably that ending would have been even more divisive, as Blakeson says, as people would have found it almost too real, making them reflect even more harshly on the current state of American society.
You could also argue that the current ending of I Care A Lot is why it's so inconsistent despite strong performances from Pike, Dinklage, and the rest of the cast. If Netflix and Blakeson had been brave enough to double down on their message about the corruption in modern life, it might have seemed more satisfying for audiences, though as the director himself says, that's less challenging than the ending he went with.
Next: Every Song In I Care a Lot
Source: Cinemablend
90 Day Fiancé: Julia Explains Background Information About Her Son
About The Author
Follow us on Google News
Read original article here