Science
How worried should you be about possible AstraZeneca vaccine blood clot link?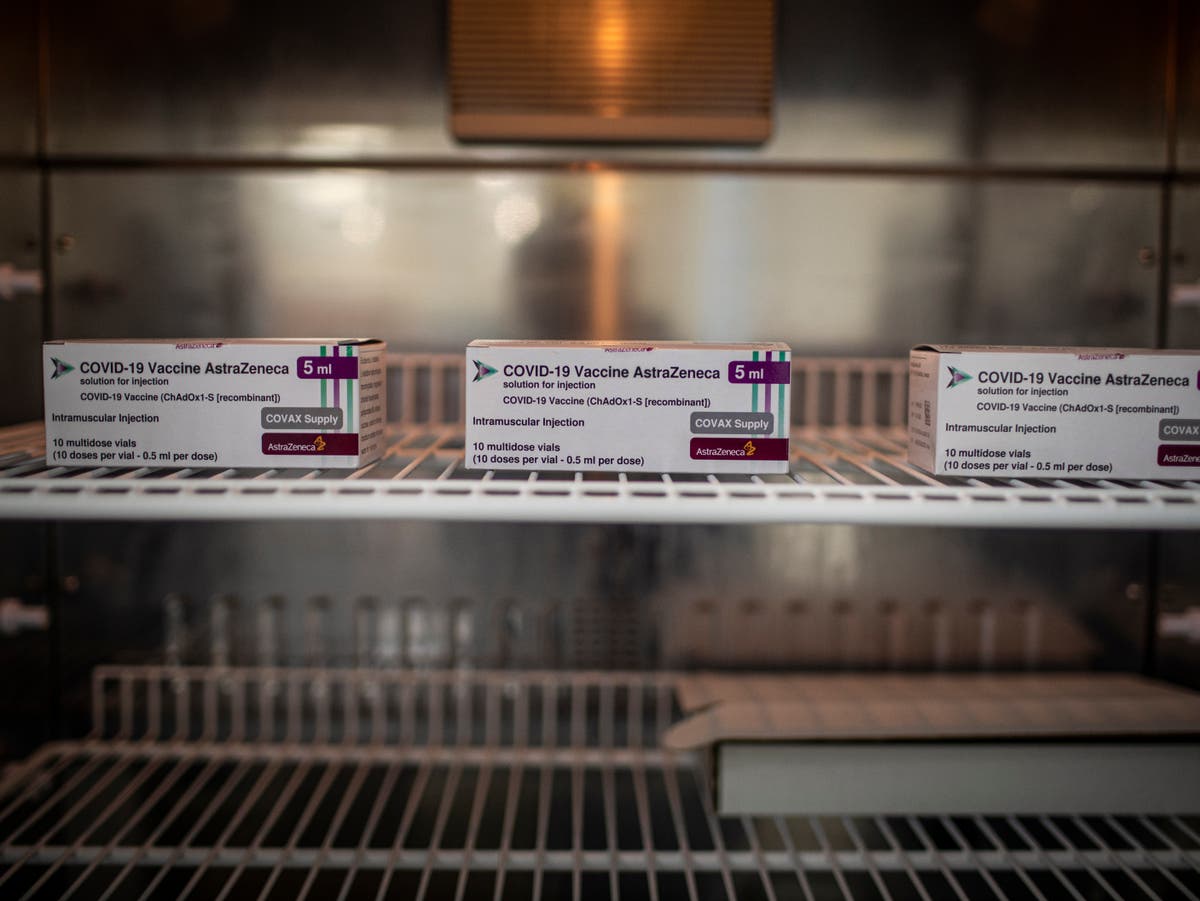 Despite assurances from the World Health Organisation and European medicines regulator that the Oxford-AstraZeneca vaccine is safe to use, certain questions continue to overshadow the jab.
These centre around an extremely rare type of blood clotting within the brain. The condition, known as cerebral venous sinus thrombosis (CVST), prevents blood from draining from someone's brain and has been recorded in some recipients of the vaccine.
As these cases are investigated, some countries inside and outside of Europe have once again moved to introduce new measures for the administration of the AstraZeneca vaccine.
What's the latest?
A UK trial of the Oxford-AstraZeneca vaccine in children has been paused while regulators at the Medicines and Healthcare products Regulatory Agency (MHRA) investigate a potential association between the jab and CVST.
Oxford University said "there are no safety concerns in the paediatric clinical trial" and that the tests had been paused to await additional information from the MHRA of clots in reported adults.
It made clear that no problems had arisen within the trial itself. Researchers added that parents and children should continue to attend all scheduled visits "and can contact the trial sites if they have any questions".
Some countries have meanwhile paused rollout of the vaccine entirely or are restricting it to certain groups.
Germany has limited use of the jab to people aged 60 and above, as well as high-priority groups. This comes after the country's medicines regulator reported 31 cases of CVST among the nearly 2.7 million people who have so far received the jab in Germany.
Nine of the 31 people suffering clots have died, and all but two of the cases involved women who were aged 20 to 63, Germany's Paul Ehrlich Institute said. The two men were aged 36 and 57.
Read more:
This policy comes after Germany, along with a number of European countries, originally said the vaccine was not appropriate to use in people aged 65 and over, citing a lack of data on the jab's efficacy among the elderly.
What have other countries done?
France approved resumed use of the vaccine on 19 March, but said it should only be given to people aged 55 and over.
Spain said on 30 March it would use the vaccine for people aged 55-65, and a day later said it would extend the vaccination to essential workers aged over 65.
Canada has suspended use of the vaccine in people under 55, citing new concerning data from Europe.
"There is substantial uncertainty about the benefit of providing AstraZeneca Covid-19 vaccines to adults under 55 given the potential risks," said Dr Shelley Deeks, vice chair of Canada's National Advisory Committee on Immunisation.
Dr Deeks said the updated recommendations come amid new data from Europe that suggests the risk of blood clots is now potentially as high as one in 100,000, much higher than the one-in-a-million risk cited before.
In Norway, health officials said last week that the AstraZeneca vaccine was responsible for the hospitalisation of three health workers who had developed serious blood clots and low levels of blood platelets. Use of the jab in the country remains suspended as investigations continue.
"Our theory that this is a powerful immune response which most likely was caused by the vaccine has been found," said Professor and chief physician Pal Andre Holme from Oslo University Hospital. "In collaboration with experts in the field … we have found specific antibodies against blood platelets that can cause these reactions."
But several European countries are using the AstraZeneca vaccine without any age-related restrictions following the ruling made by the European Medicines Agency (EMA) that it is safe. These include Italy, Greece, Belgium, the Netherlands, Sweden and Portugal.
What does the science say?
While CVST has so far been reported at a rate of less than one case per one million vaccinated people, the risk of dying from Covid-19 for those aged 40 to 49 is one in 1,000, the UK's medicines regulator said last month.
The MHRA added that the benefits of the vaccine in preventing Covid-19 far outweigh any associated risks.
Along with the MHRA, the EMA is continuing its investigations into any possible link between the jab and the rare blood clotting.
The agency said it has "not yet reached a conclusion and the review is currently ongoing" but it is expected to announce findings on Wednesday or Thursday.
However, in an interview with Italy'sIl Messaggero newspaper, Marco Cavaleri, head of vaccines strategy at the EMA, said it was "clear there is a link with the vaccine" but there was still uncertainty about what exactly was causing such a reaction.
The WHO has also urged countries to continue using the jab, as has the International Society on Thrombosis and Haemostasis.


UK news in pictures
Show all 50
Munir Pirmohamed, chair of the Commission on Human Medicines, suggested that even if a link between the clots and the vaccine was established, the benefits of the jab would continue to outweigh the risk.
"If we feel that there's causal link then we may need to update the product information, but overall, I don't think that would necessitate pause to any kind of vaccination programme," he said.
Amid reports the MHRA could limit use of the vaccine to adults aged over 30, chief executive Dr June Raine said no decision had been made on additional regulation and urged people to get vaccinated.
What has AstraZeneca said?
AstraZeneca has previously said its own review found no evidence of an increased risk of pulmonary embolism, deep vein thrombosis or thrombocytopenia, in any defined age group, gender, or in any particular country.
In clinical trials for the jab, the number of clotting incidents was small and "lower in the vaccinated group" than in those who were unvaccinated, it added.
The firm said international regulators had found the benefits of its jab outweigh any risks.
However, it said it will continue to analyse its database to understand "whether these very rare cases of blood clots associated with thrombocytopenia (low blood platelet count) occur any more commonly than would be expected naturally in a population of millions of people".
Follow us on Google News
Read original article here