Among the many new abilities you'll unlock, sigil arrows may just be the most creative. Well, here's how to use these efficiently in God of War Ragnar
God of War Ragnarok is out now, and it's filled to the brim with special abilities, magnificent weapons, memorable characters, and rich locations. During The Reckoning questline (which is part of the main story), you'll unlock the ability to use sigil arrows.
RELATED: How Long Does It Take To Beat God Of War Ragnarok
At this point, you'll also have sonic arrows. To switch between them, press up on the d-pad. Sigil arrows play on elemental attacks to trigger an explosion. To do this, you'll shoot the sigil arrow at an object, and then you'll throw your chaos blades or leviathan axe at the purple sigil. Doing so will trigger an explosion of ice or fire. You'll end up using these quite a bit throughout your journey.
Solving Puzzles And Eliminating Obstacles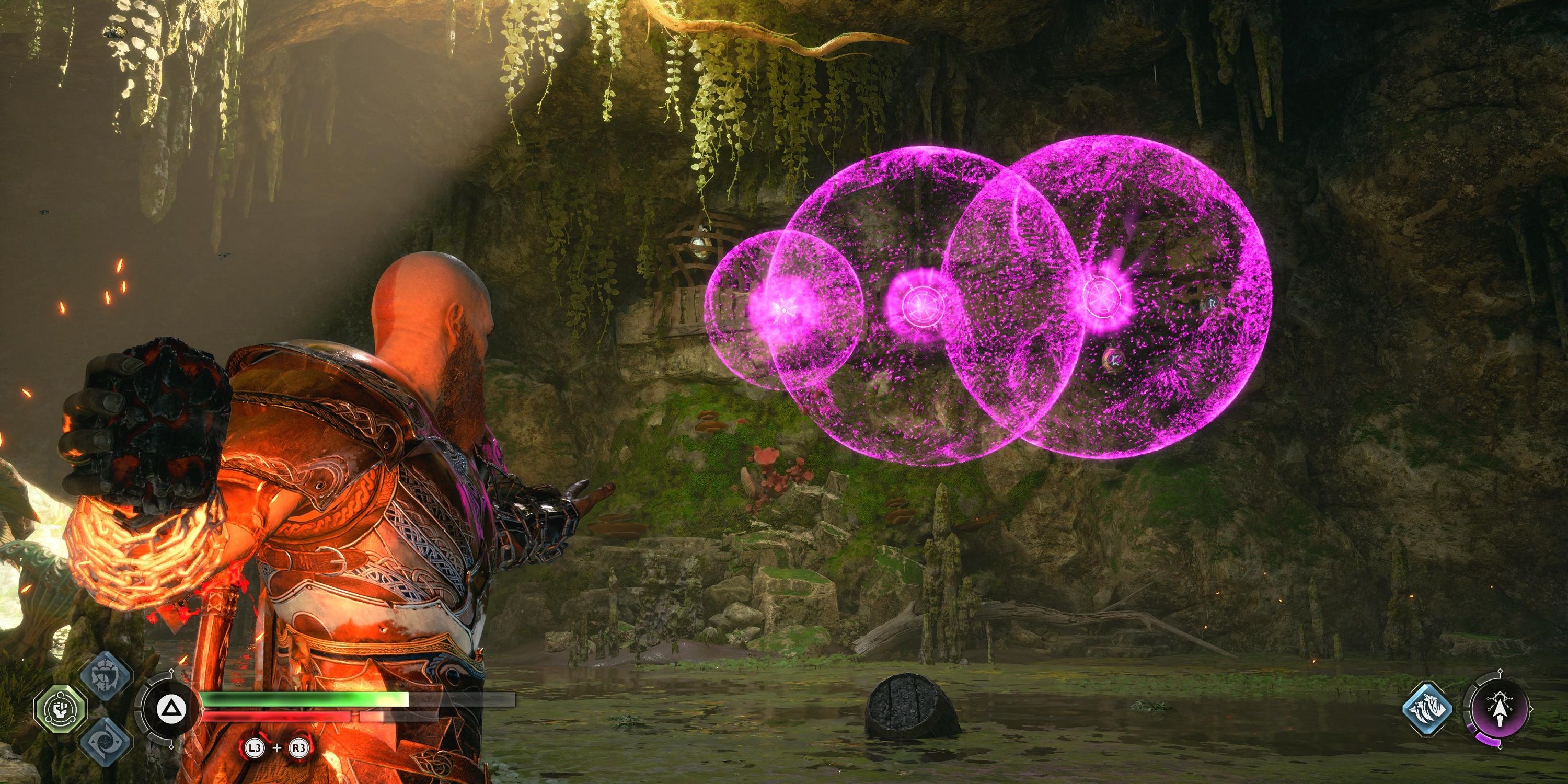 Puzzles are where sigil arrows really shine. To pull off some puzzles, you'll have to be really creative with them. The first thing you should know is that you can fire up to three sigil arrows at the same spot to expand the area of effect. Furthermore, you can chain these sigil circles together, as seen in the picture above. This will allow you to trigger one sigil and have the other go off instantaneously as well.
Sigil arrows can be tricky, so don't worry if it doesn't work on your first attempt. It can take several tries to get the sigils lined up just right. It's also worth noting that you won't always be limited to using your axe or blades. If you shoot a sigil arrow at something on fire, it will automatically trigger an explosion. Likewise, you can also find the occasional explosive rock to throw at the sigils.
RELATED: God Of War Ragnarok – Best Skills, Ranked
Unlocking Loot And Uncovering Treasure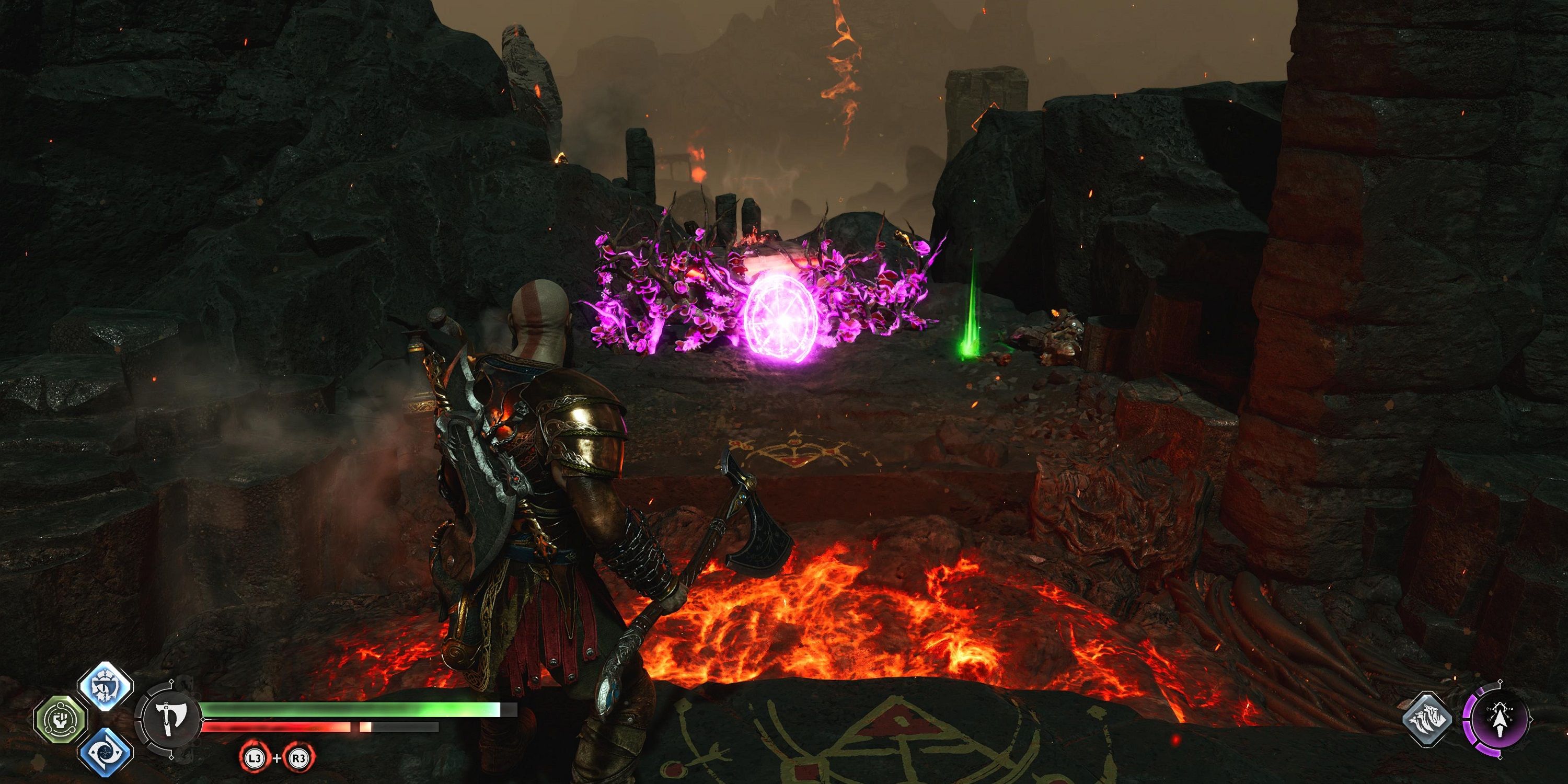 As pictured above, you'll sometimes find loot covered in brambles that need to be burned away. To do this, shoot a sigil arrow at the brambles and then throw your chaos blades at it. When the fire hits the sigil, the brambles will burn away and allow you to open the chest. These kinds of brambles aren't just around chests. They can cover other items, block areas, and generally get in your way, but you can now burn them away with ease.
RELATED: God Of War Ragnarok Shows The Pain Of Unresolved Grief
Special Enemies And Status Effects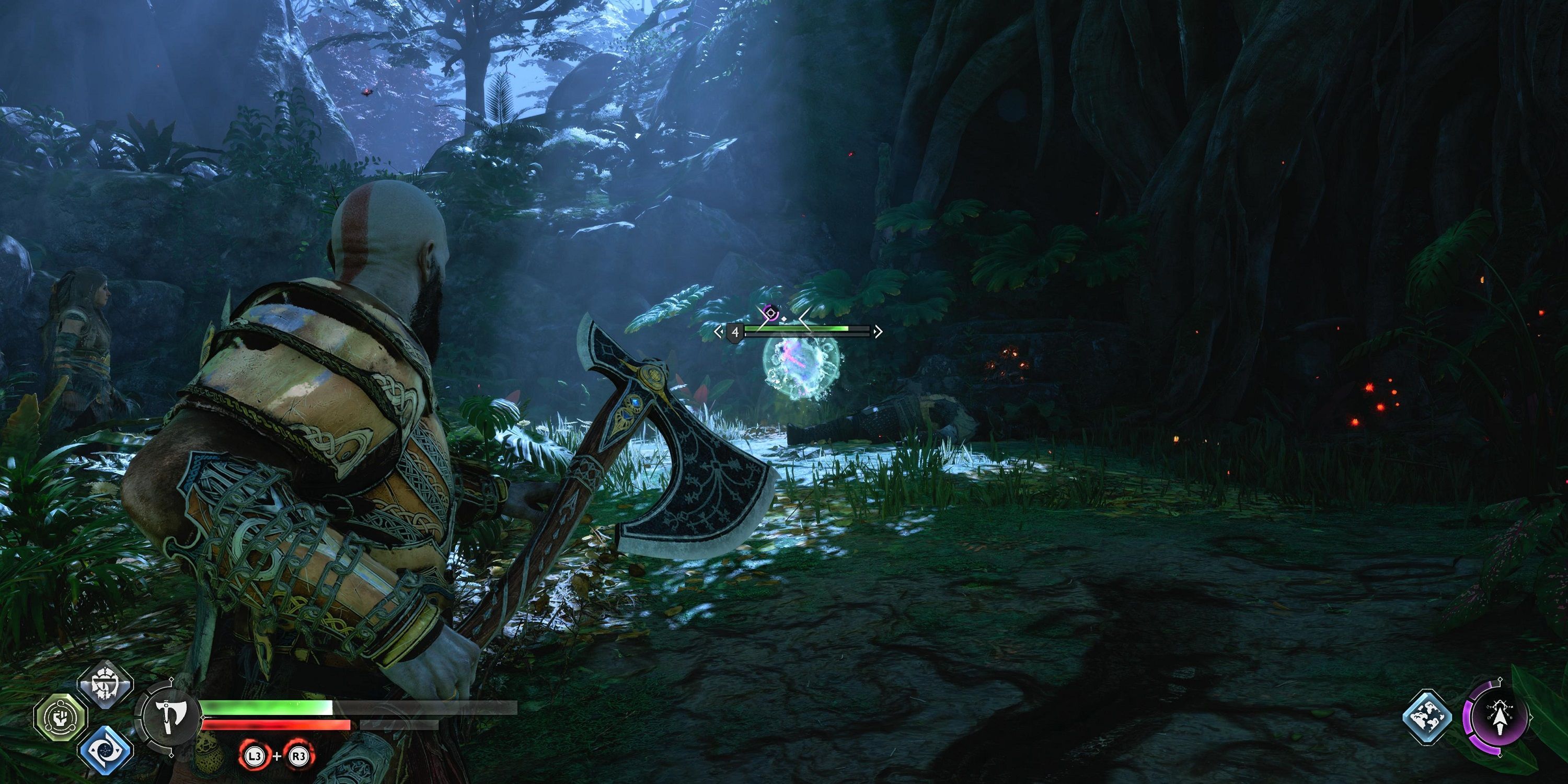 While you can use sigil arrows against any enemy, some enemies will require you to use them. Wisps are one of these enemies. Wisps will dodge all of your attacks unless they're first hit with a sigil arrow, slowing them down and leaving them vulnerable to attack. When using sigil arrows against normal enemies, you can inflict the hex status effect.
When an enemy is hexed, your elemental attacks and status effects are powered up, allowing you to deal more elemental damage to your foes. You can get a lot of mileage from this if the enemy is already naturally weak to the element you're using.
NEXT: God Of War Ragnarok – Most Brutal Takedowns, Ranked
Denial of responsibility!
Gamers Greade is an automatic aggregator of the all world's media. In each content, the hyperlink to the primary source is specified. All trademarks belong to their rightful owners, all materials to their authors. If you are the owner of the content and do not want us to publish your materials, please contact us by email –
[email protected]
. The content will be deleted within 24 hours.