There are several dragons in Tactics Ogre Reborn that you can recruit for your roster, and here's a guide to help you find all recruitable dragons.
Dragons are an extremely useful unit type in Tactics Ogre: Reborn. They have very high health, fantastic defensive skills in Dragon's Scale, and powerful ranged and breath weapons that can inflict useful status effects.
Related Tactics Ogre: Reborn – Best Craftable Weapons
If you're trying to work out how to track down Dragons in Tactics Ogre Reborn and tame any or all of the different variants, this guide is here to help.
Recruitable Dragons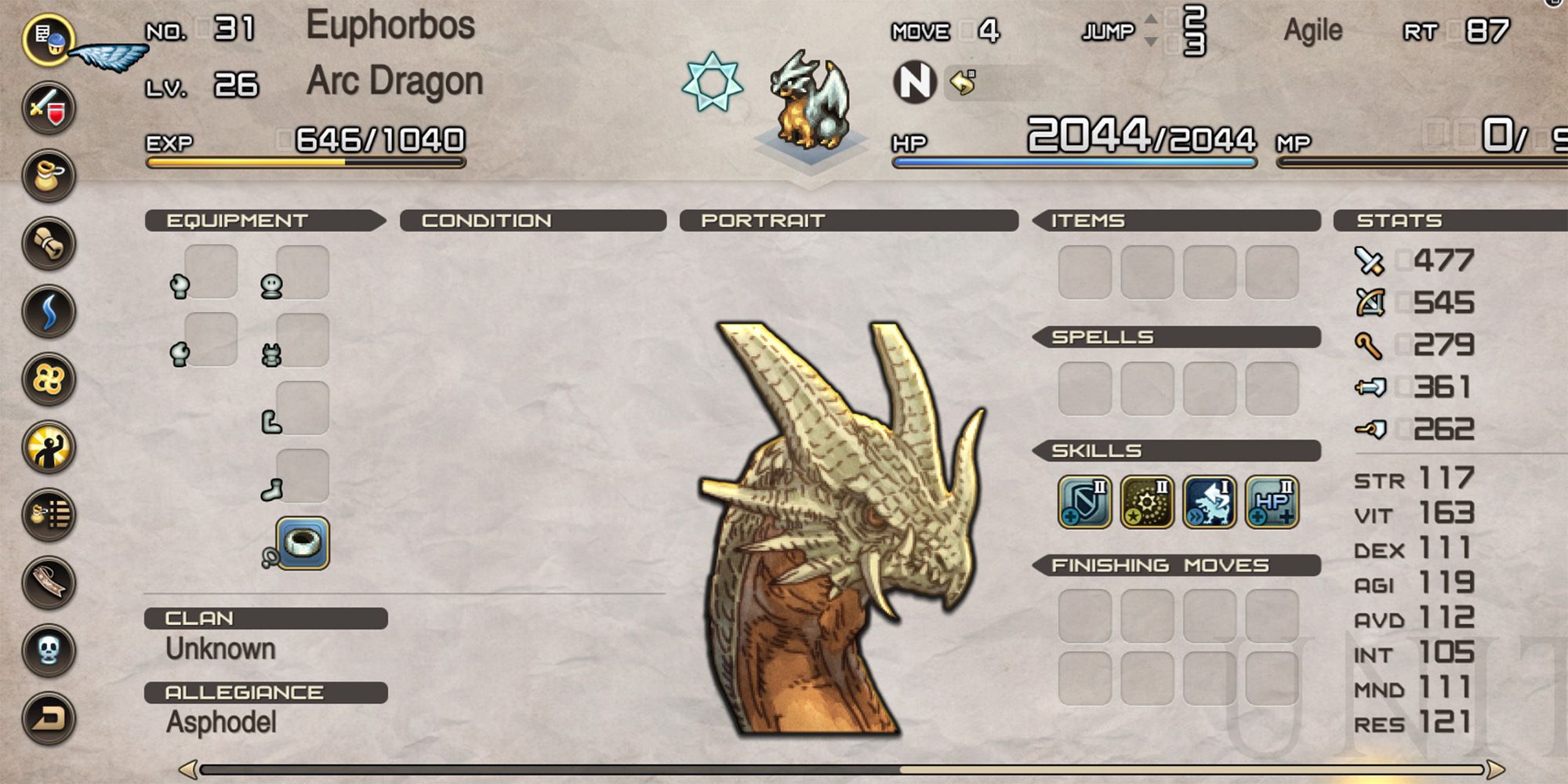 Not all the Dragons you encounter in battles are tamable. The following table breaks down which ones you can add to your roster. Mostly the non-recruitable Dragons are only found in endgame Dungeons, so for most of the game, any Dragons you see will be potential recruits.
| | |
| --- | --- |
| Recruitable | Arc, Cloud, Dark, Earth, Flame, Flood, Frost, Hydra, Thunder |
| Non-Recruitable | Crystal, Onyx, Scylla, Naga |
Recruiting Tips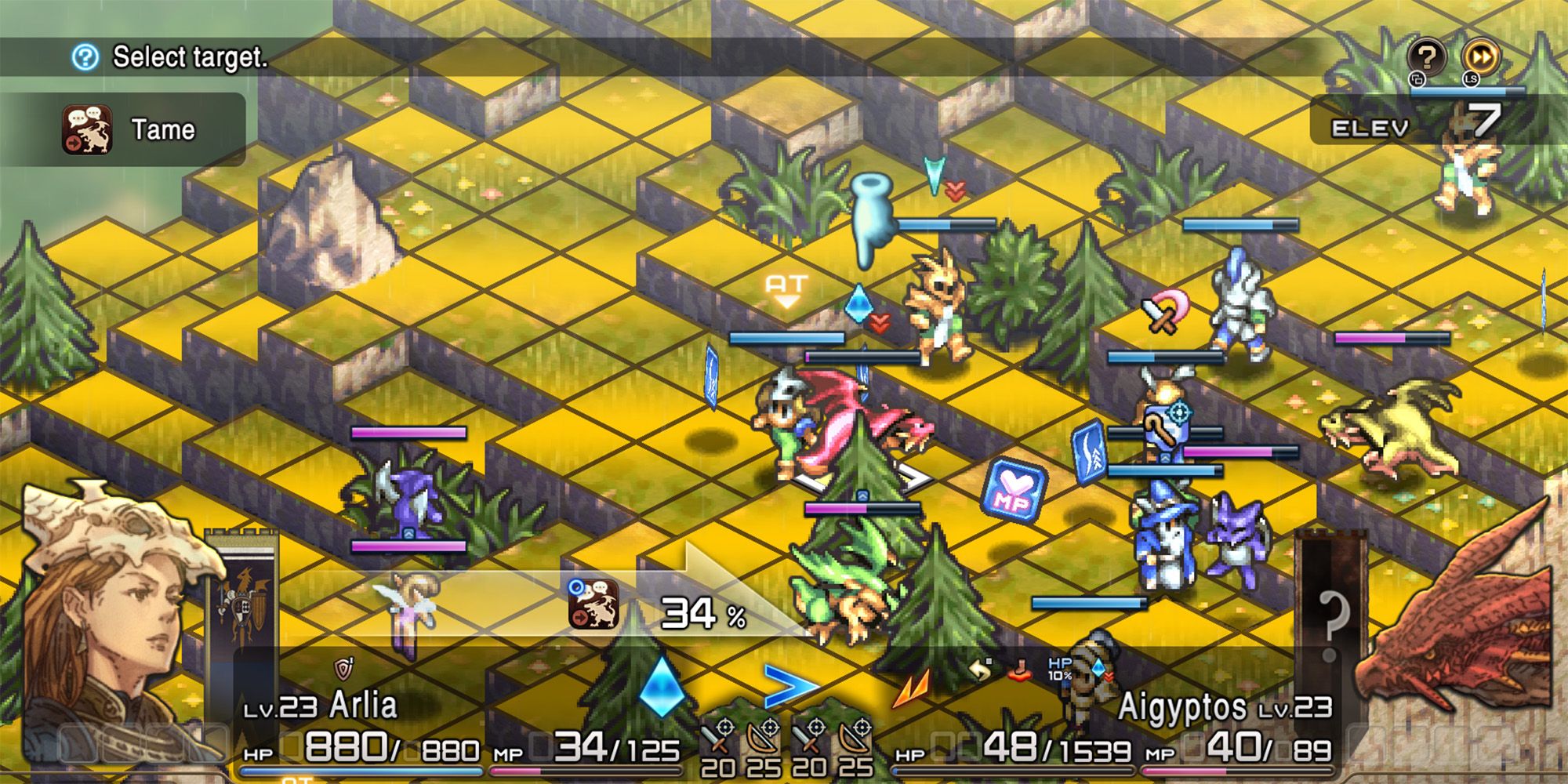 Make sure you are using the right skill for the job: Dragons can only be recruited with the Tame skill, which is only available to Beastmasters.
Stand as close as possible to your recruiting target. Though the game will let you try the Recruit skill from any range, it is almost only effective from within a square or two.
Make sure your target has as low HP as possible. At most, they should be in a Critical state (10% or less health).
Ensure they are not afflicted with Status conditions like Sleep, Frighten, or similar. Some of these will completely prevent you from recruiting, and others will significantly lower the success chance.
Check their Loyalty to find the easiest ones to recruit. You can see this in the Condition Screen.
Dragons Found In Dungeons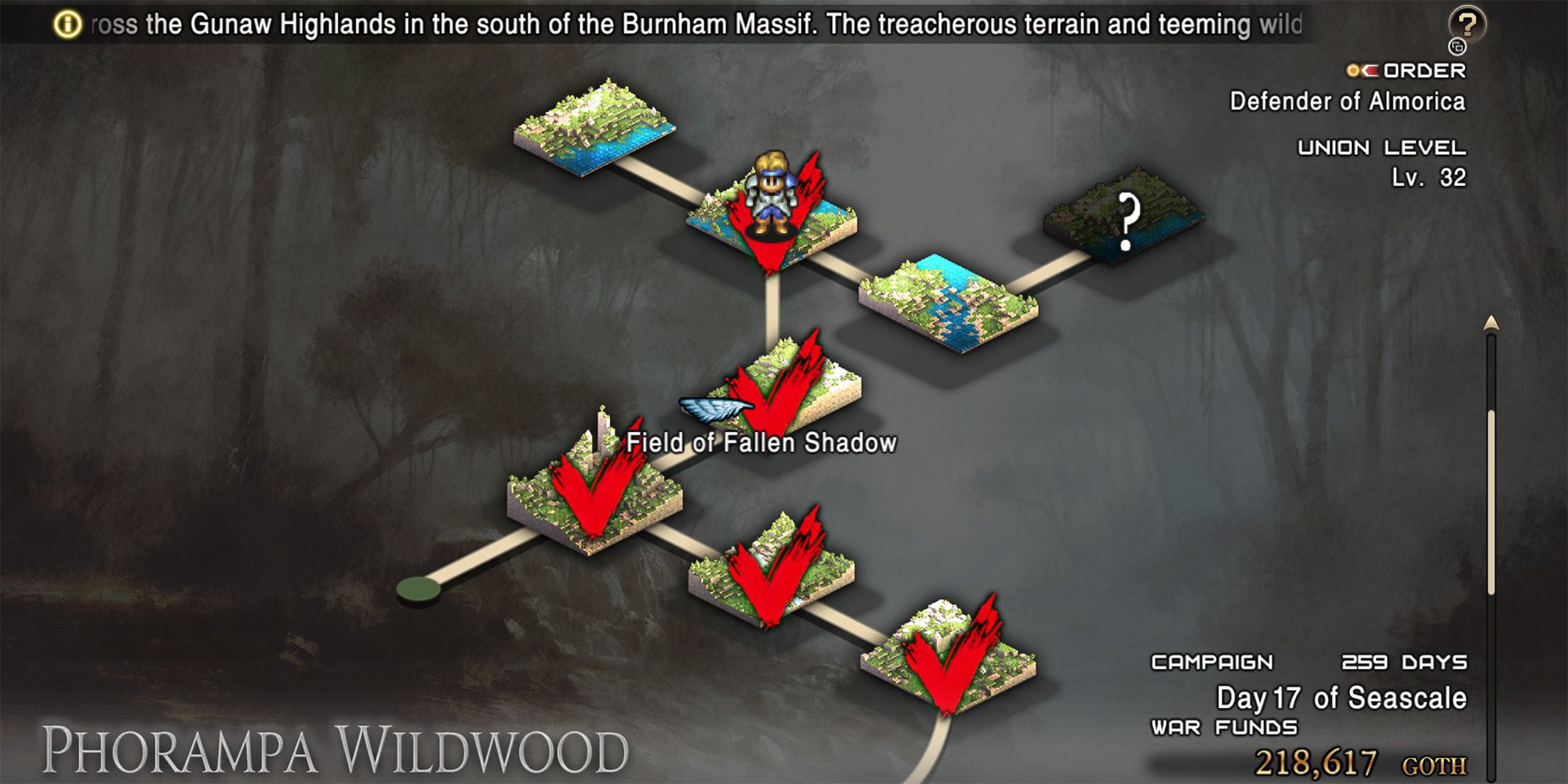 Recruiting Dragons (and any other enemies) in Dungeons is the easiest way to do it, as you do not have to worry about mission pressures while you go about your taming. You can also retreat from maps if they don't have the enemy spawns you want and then re-enter to try again. Finally, when you get the recruit you are looking for, you can retreat from the map without finishing off all the other enemies.
Dragons
Location
Tips
Cloud, Earth, Flame, Flood, Frost, Thunder
Phorampa Wildwood in the Field of Fallen Shadow and Untrodden Marsh maps
Field Of Fallen Shadow, in particular, is one of the earliest and most reliable ways to find dragons, as you will get between 3-6 different ones spawning every time you enter this map.
Hydra
Fortress of Lhazan, a Shrine Dungeon that opens late in Chapter 4 of the game
Opening this dungeon is quite a lengthy process that involves a mini-story, but you will want to do so, as the Shrine battles contain many powerful and unique items. It also potentially allows you to recruit one of the best Beastmasters in the game, Occione.
Dark
Found in several levels in the endgame Palace of the Dead Dungeon (5, 35, and 38) and the endgame San Bronsa Ruins Dungeon (8 and 12)
Take extra care in these locations that you are not trying to tame the Unrecruitable Dragon types mentioned earlier. They look very similar to your targets and are quite common in the endgame dungeons.
Arc
Found in Level 7 and Level 12 of the endgame San Bronsa Ruins Dungeon
San Bronsa has a very challenging terrain with many elevation changes. If you have a Winged Beastmaster (Canopus makes a great one), you will find it much easier to Tame here.
Related: Tactics Ogre: Reborn – How To Recruit Cistina
Dragons Found In Story Missions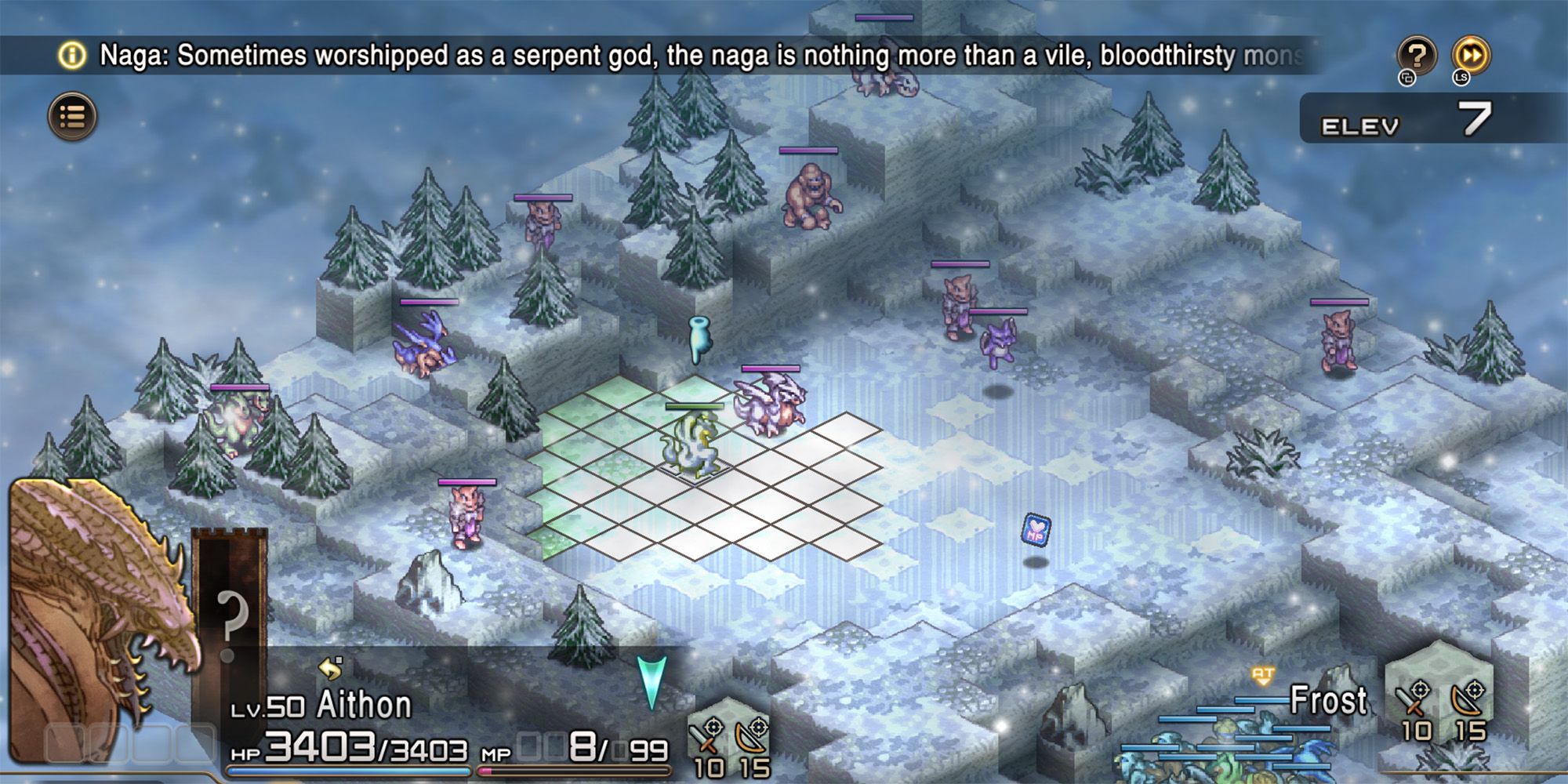 There are several notable story missions in which rare or plentiful dragons can be found. This is not an exhaustive list, as Dragons start to appear in enemy lineups quite regularly as you advance through the story, but these are the most significant or useful.
| | | |
| --- | --- | --- |
| Mission | Dragons | Additional Info |
| Almorica Castle – The Gates Of Almorica | Arc and Dark Dragons. | This Chapter 2 battle is on the Law route and is the earliest opportunity for Law players to get both dragons. |
| The Arkhaiopolis of Rhime | Arc and Dark Dragons | This Chapter 2 battle is on the Neutral route and is the earliest opportunity for Neutral players to get both dragons. |
| Mount Weobry | Dark, Earth, Flame, and Hydra Dragons | This is a Chapter 3 battle that can occur in the Law and Neutral routes. It is the earliest way to find a Hydra in the game. |
| Phidoch Great Hall | Hydra dragon | This is the final battle of Chapter 3, and depending on what route you are on, you will have slightly different bosses to fight. |
| Lambiss Hill | One Arc Dragon and two Thunder Dragons | It's a Chapter 4 battle |
| Tzorious Field | Earth, Flame, and Dark Dragons | Another Chapter 4 battle |
| Heim South Curtain Wall | Two Dark Dragons | You can select this battle in Chapter 4 when given a choice of which path to take into Heim. |
| Madura Drift | Arc, Flood, Frost, and Hydra Dragons | This location will open up once you have read the "Mysterious Blast on Exeter" Talk Topic. |
Next: Tactics Ogre: Reborn – How To Play the Law, Chaos, And Neutral Routes
Denial of responsibility!
Gamers Greade is an automatic aggregator of the all world's media. In each content, the hyperlink to the primary source is specified. All trademarks belong to their rightful owners, all materials to their authors. If you are the owner of the content and do not want us to publish your materials, please contact us by email –
[email protected]
. The content will be deleted within 24 hours.