Having a tough time making Truffle Oil in Stardew Valley and need some help? This guide is the resource you're looking for.
If you've thumbed through the Community Center Bundles recently, you might've come across a curious item: Truffle Oil. What is Truffle Oil, and how do you make it?
RELATED: Games You Should Play If You Love Stardew Valley
If you've never made Truffle Oil before, you're not alone. It's an uncommon item, and few Stardew Valley players ever find themselves desperately needing a bottle. However, Truffle Oil can be useful in its own right, and if you're not familiar with the crafting process, it can be a bit of a mystery to make. Keep reading to learn everything there is to know about creating your very own Truffle Oil supply.
Getting Truffles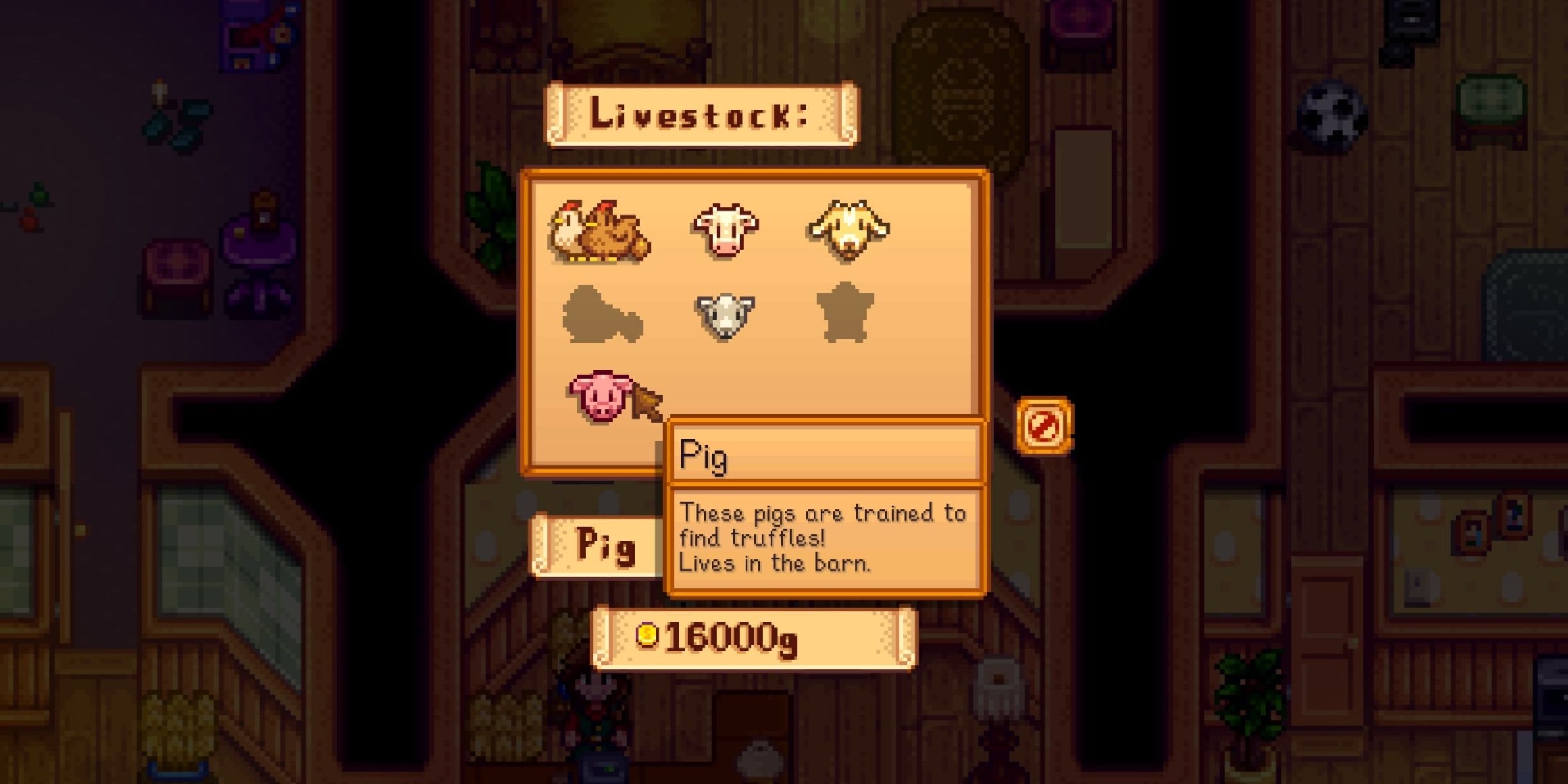 The first step in making Truffle Oil is sourcing the main ingredient: Truffles. A bit of a rare item in their own right, Truffles are produced by the late-game animal, Pigs. To buy your own Pigs, you first need to build a Deluxe Barn and then visit Marnie's Ranch. Bring plenty of cash with you because they cost 16,000g per! Once you've purchased a few Pigs, they'll appear in your Barn, and you can start getting Truffles.
Unlike most animals, Pigs don't just conjure Truffles from thin air. Instead, they need to be let out of the Barn so that they can walk around. After meandering for a bit, the Pigs will dig up a Truffle that will sit on the ground like a foraging item. To make sure you get as many Truffles as possible, keep your Pigs well-fed, give them plenty of open space, and don't let them out in the Winter — they won't find any Truffles anyway.
RELATED: Stardew Valley: Beginner's Guide To Modding
Using The Oil Maker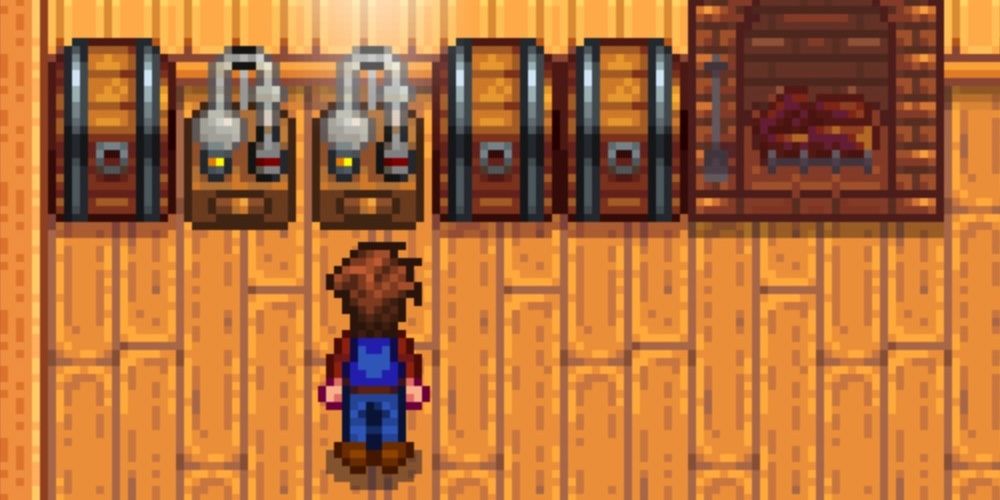 Once you have a steady stream of Truffles, you can turn them into oil using the Oil Maker. This under-rated machine bears a lot of similarity to the Mill, as its main purpose is to craft Oil, a rare cooking ingredient that otherwise has to be bought from a store. However, it can also be used to increase your yield from Truffles in much the same way a Mayonnaise Machine squeezes more from your eggs.
After you've unlocked and crafted an Oil Maker, simply place it down and click on it with Truffles in hand. In a little under an in-game day, it'll produce a bottle of Truffle Oil. This oil sells for more than even the highest quality Truffle as long as you have the Artisan perk, and it's also an ingredient in the Rain Totem, which can force the game to rain the next day. Controlling when it rains can be a huge advantage, letting you get a day off from watering your crops or allowing you to catch fish that only bite on rainy days whenever you want.
NEXT: Stardew Valley: Best Romances, Ranked
Denial of responsibility!
Gamers Greade is an automatic aggregator of the all world's media. In each content, the hyperlink to the primary source is specified. All trademarks belong to their rightful owners, all materials to their authors. If you are the owner of the content and do not want us to publish your materials, please contact us by email –
[email protected]
. The content will be deleted within 24 hours.