Quick Links
Changing from the typical formula for the franchise, in Scarlet and Violet, you can tackle the Pokémon gyms in any order you would like. As the gym leaders do not level with you, the map will offer basic advice for how tough the individual gym leaders are when compared to each other. According to the map, the gym leader smack dab in the middle of the scale is Kofu of the Cascarrafa Gym.
RELATED: Pokémon Scarlet & Violet: How To Save & Additional Options
Kofu specializes in water-types, and his test will see you ranging from item retrieval to high-stakes auction houses. With some basic preparation, you should find yourself able to pass these obstacles and walk away with another badge down your path on Victory Road.
Kofu's Wallet
Walk in front of the Cascarrafa Gym and you see Kofu hurry his way out of the building while screaming about needing to get to the market in time. As mentioned by many NPCs, Kofu is also a master chef, so he's rushing to buy new and rare ingredients. His assistant will also run out, but she'll be far too behind to get his attention. As she'll then explain to you, Kofu left his wallet at the gym before he left. She'll recognize you as a challenger to the gym, and decides you are the perfect person to track down Kofu and bring him his wallet personally. She sweetens the deal by promising she'll count this as your gym test.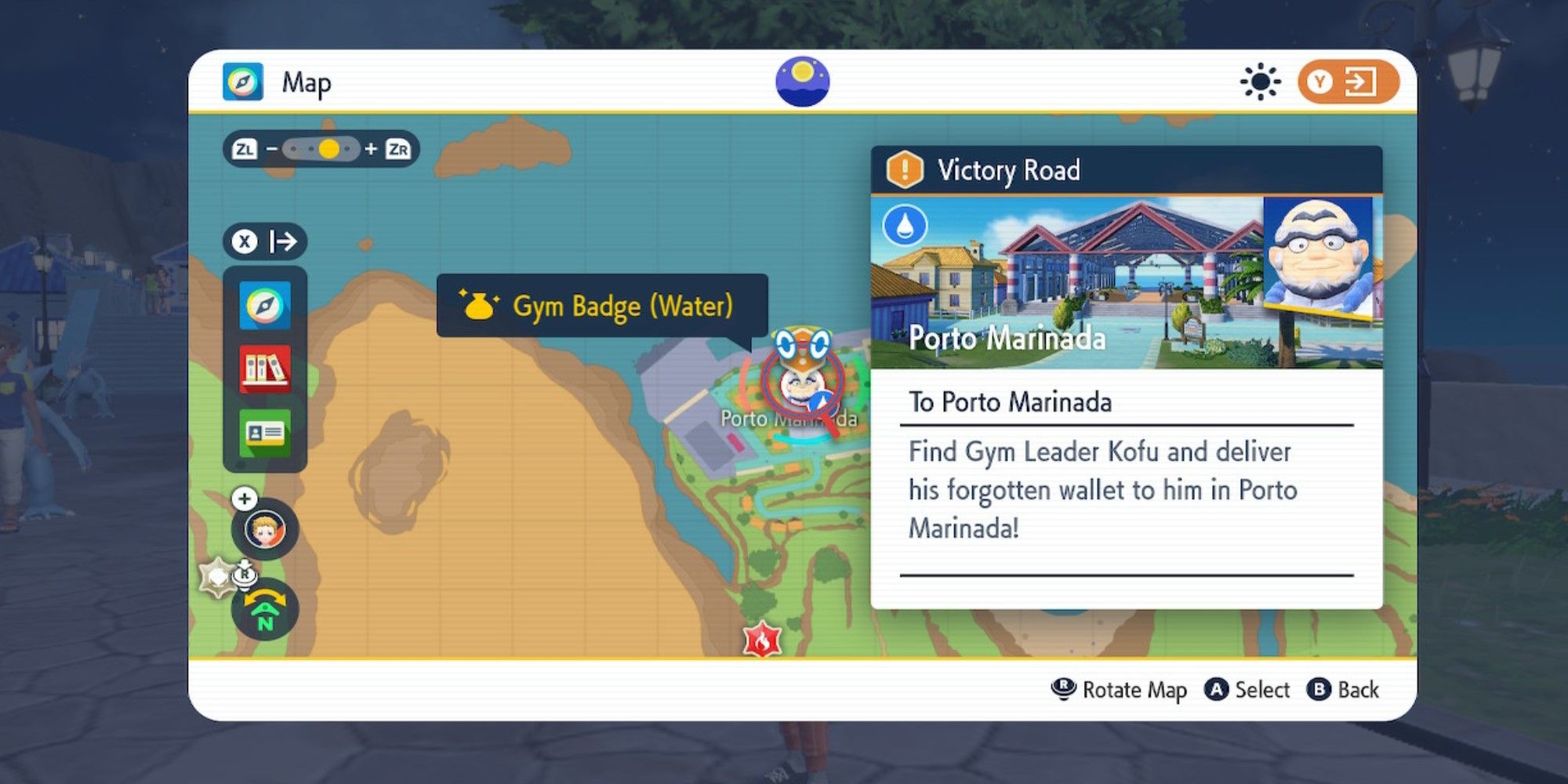 You'll have to cross the Asado Desert to reach the marketplace in Porto Marinado. Unless of course, you've been to Porto Marinado before, then you can just take a flying taxi and be practically next to Kofu's location. If you're not familiar with the port, just look for the location on the map as the marker will be moved. Once you find Kofu, you'll find yourself thrown into a fight.
Kofu's Bodyguard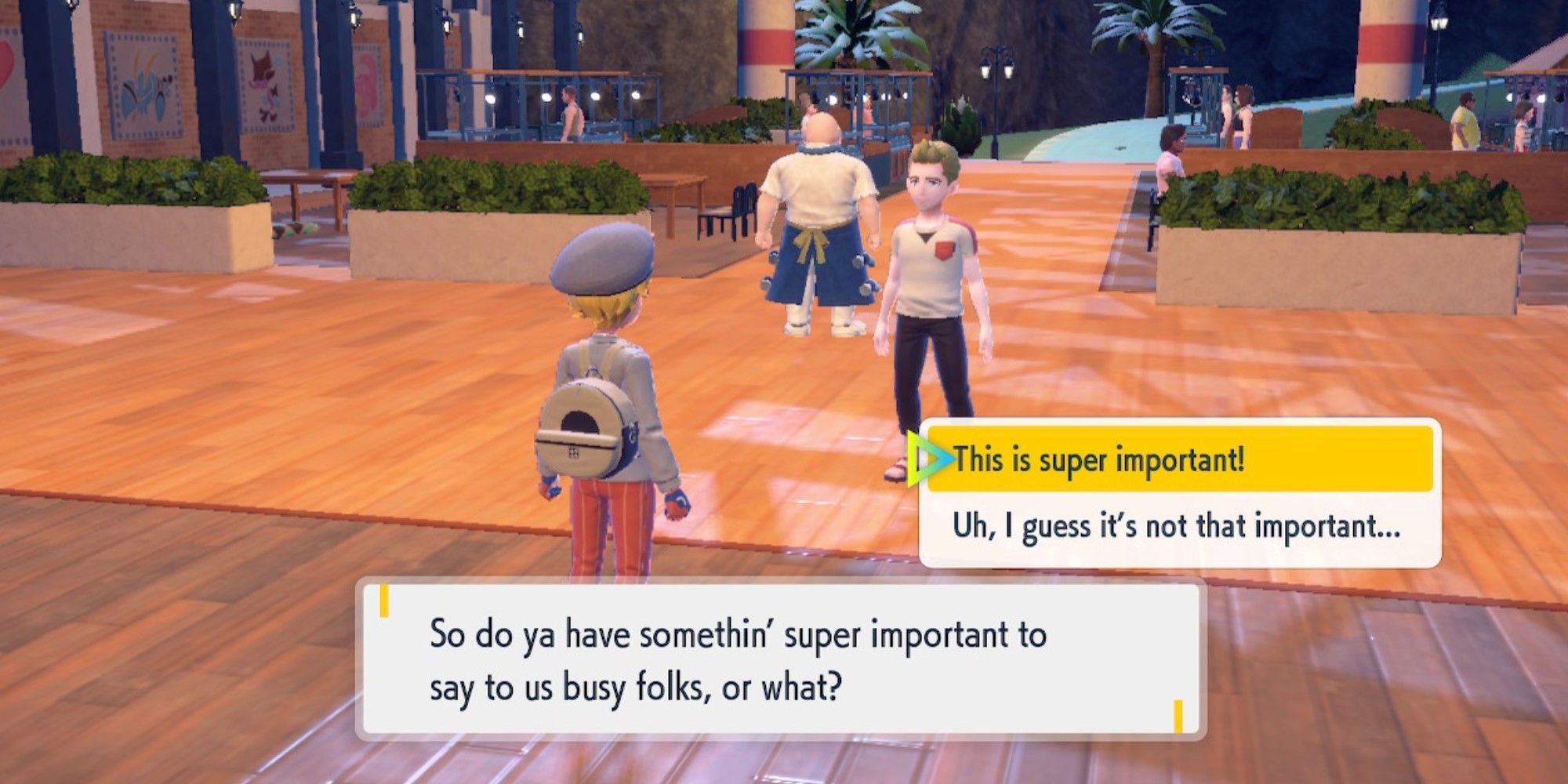 Kofu brought another assistant with him on his trip to the market. Before you can utter a word, this assistant named Hugo will tell you Kofu is far too busy right now to deal with anybody. Insist that this is super important and Hugo will challenge you to a Pokémon battle to prove it.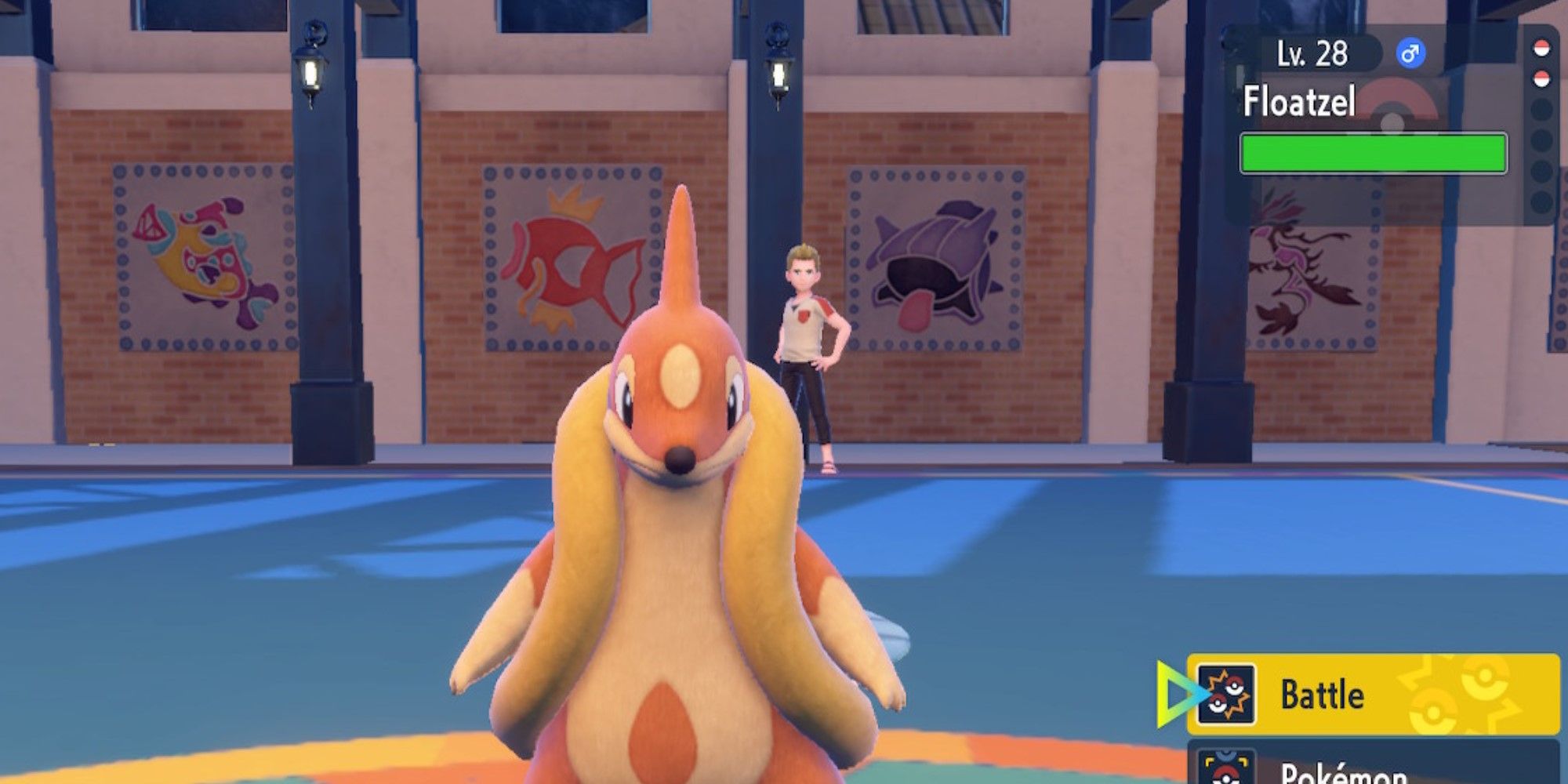 Hugo has two Pokémon on his team, and they will be the first indicator of the challenge level. Both will be in the high-level twenties. He will lead with a Floatzel. Floatzel is a pure water type that typically has a higher focus on attack than defense. Thanks to these weaker defenses and special defenses, you shouldn't have too much difficulty taking it down with grass or electric-type move.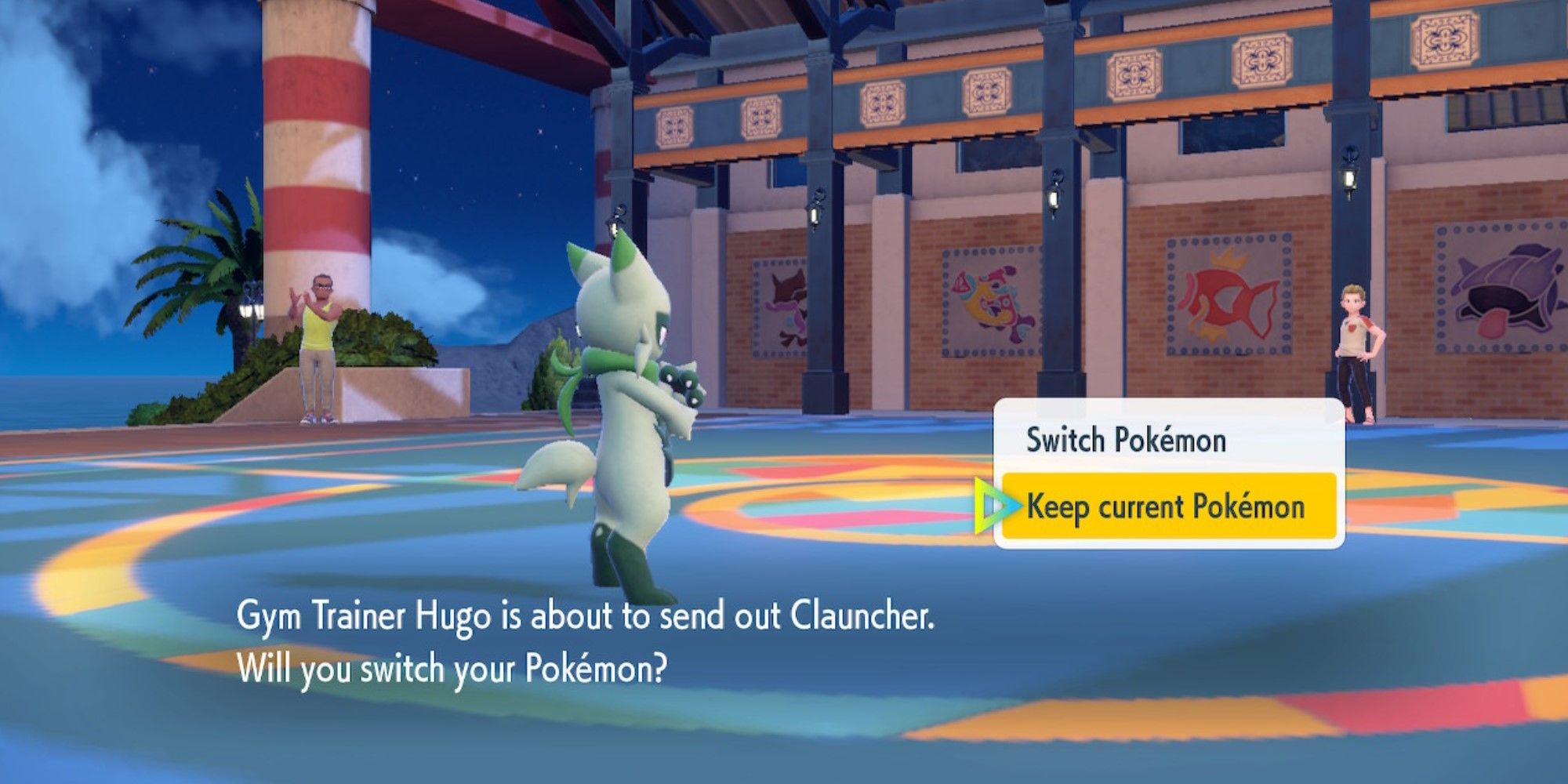 Clauncher is Hugo's next Pokémon, and you'll fair likely better against it. Floatzel can deliver a powerful hit, but Clauncher has weaker stats overall as it is an unevolved Pokémon. Hugo leads with his best Pokémon, so as long as you can handle Floatzel you can handle Clauncher with the same tactics.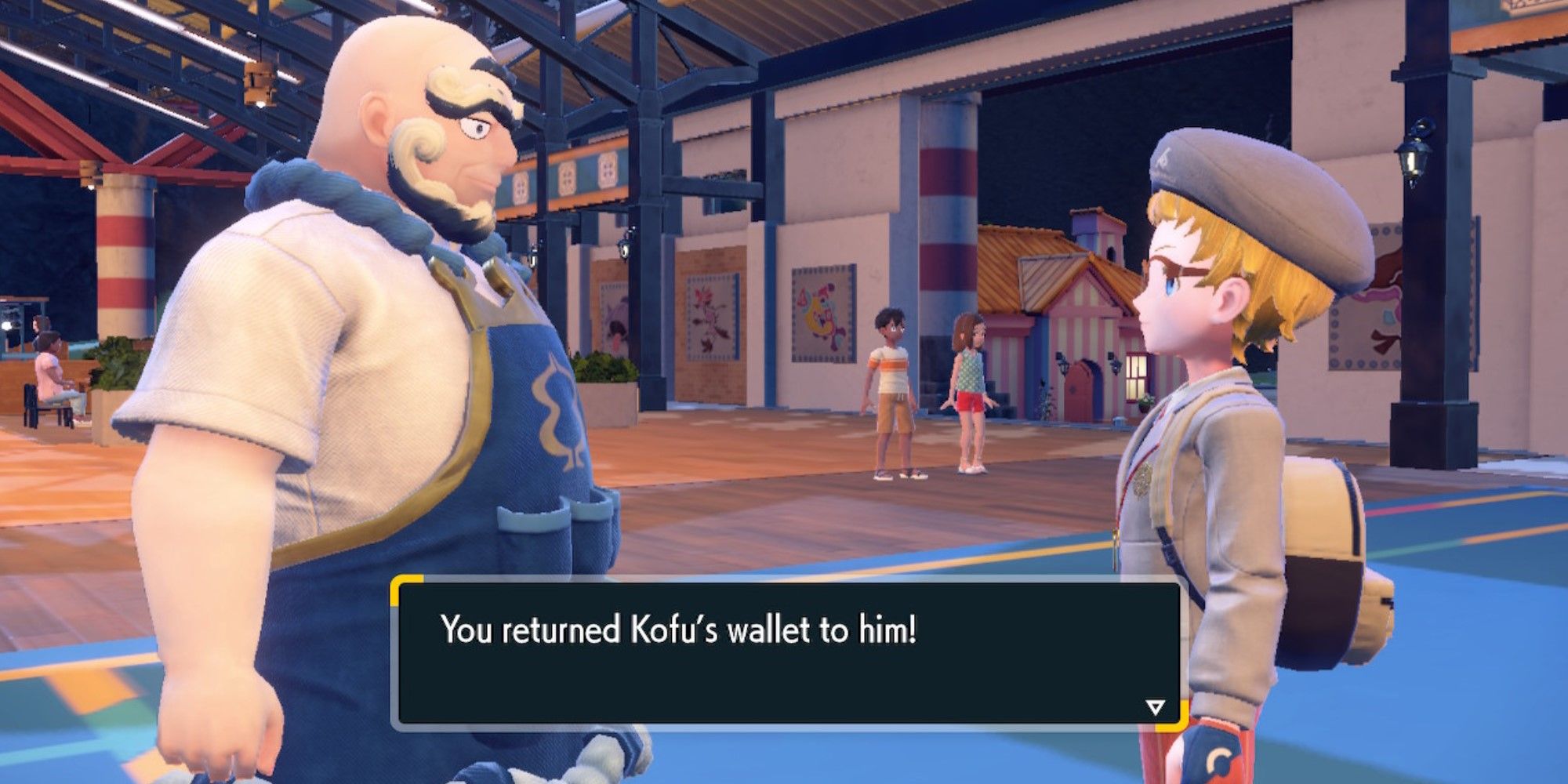 Kofu grows interested in what's going on, and Hugo finally tells him you wanted to speak. You are prompted to hand over the wallet. Kofu is ecstatic to have his wallet back, and he begins philosophizing as the market holds an announcement that the very item Kofu wanted is going on auction.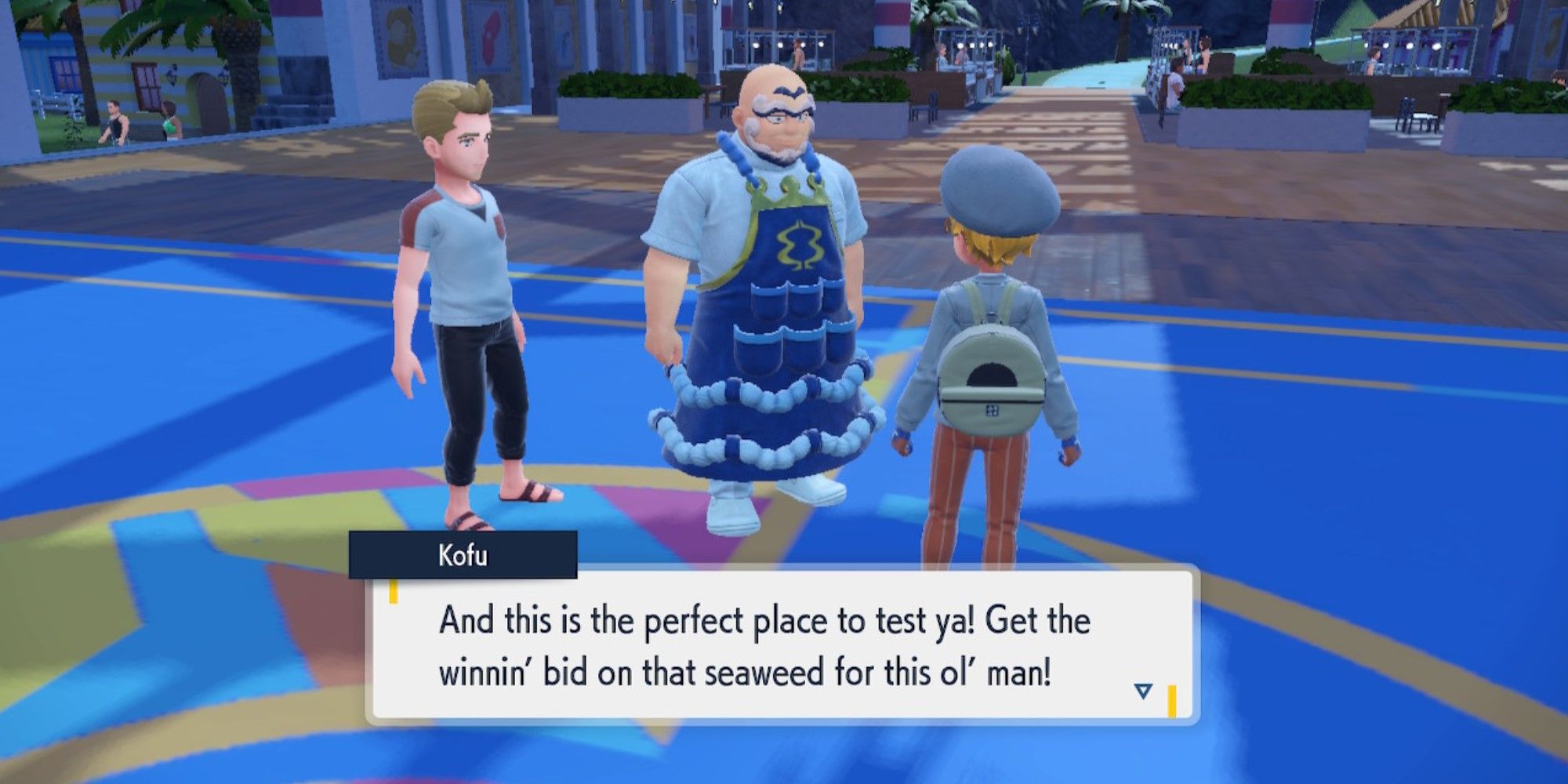 Kofu decides there is a life lesson he can teach you, and loaning you 50,000 Pokédollars tasks you with winning the auction.
Winning The Auction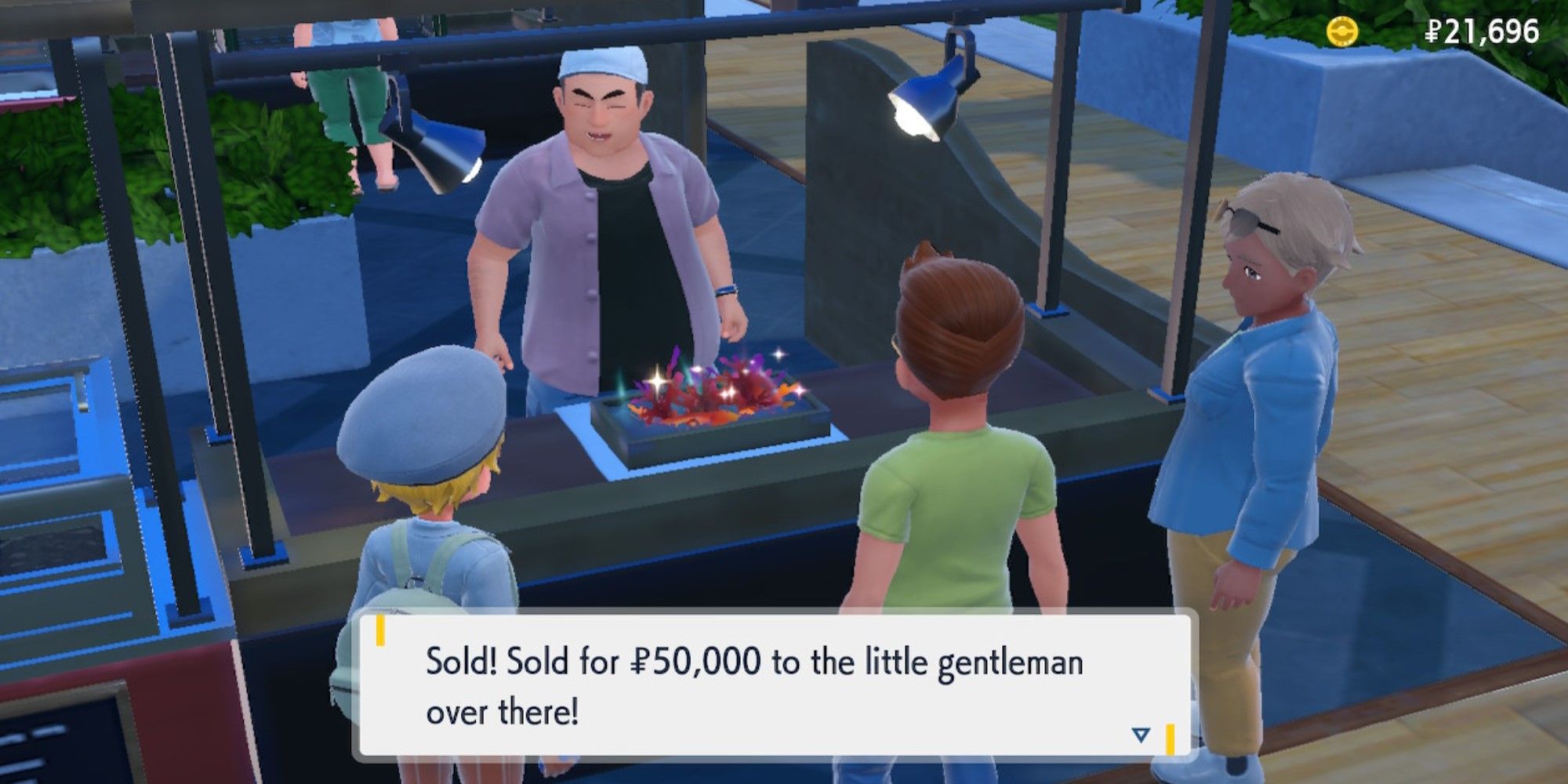 This part is roughly as simple as it sounds. You were loaned 50,000, so the end price will end up being 50,000. Like a real auction, just try to fake out your opponents. They'll reach a breaking point when you show how much you're willing to spend. You'll end up with rare Hoenn Wakanabe seaweed and out no money that ever belonged to you. Kofu will be so happy with this outcome, you will pass your gym test, and he will be waiting for you at Cascarrafa when you are ready.
RELATED: Pokémon: Best Non-Legendary Water Types In The Series, Ranked!
Finally Challenging The Gym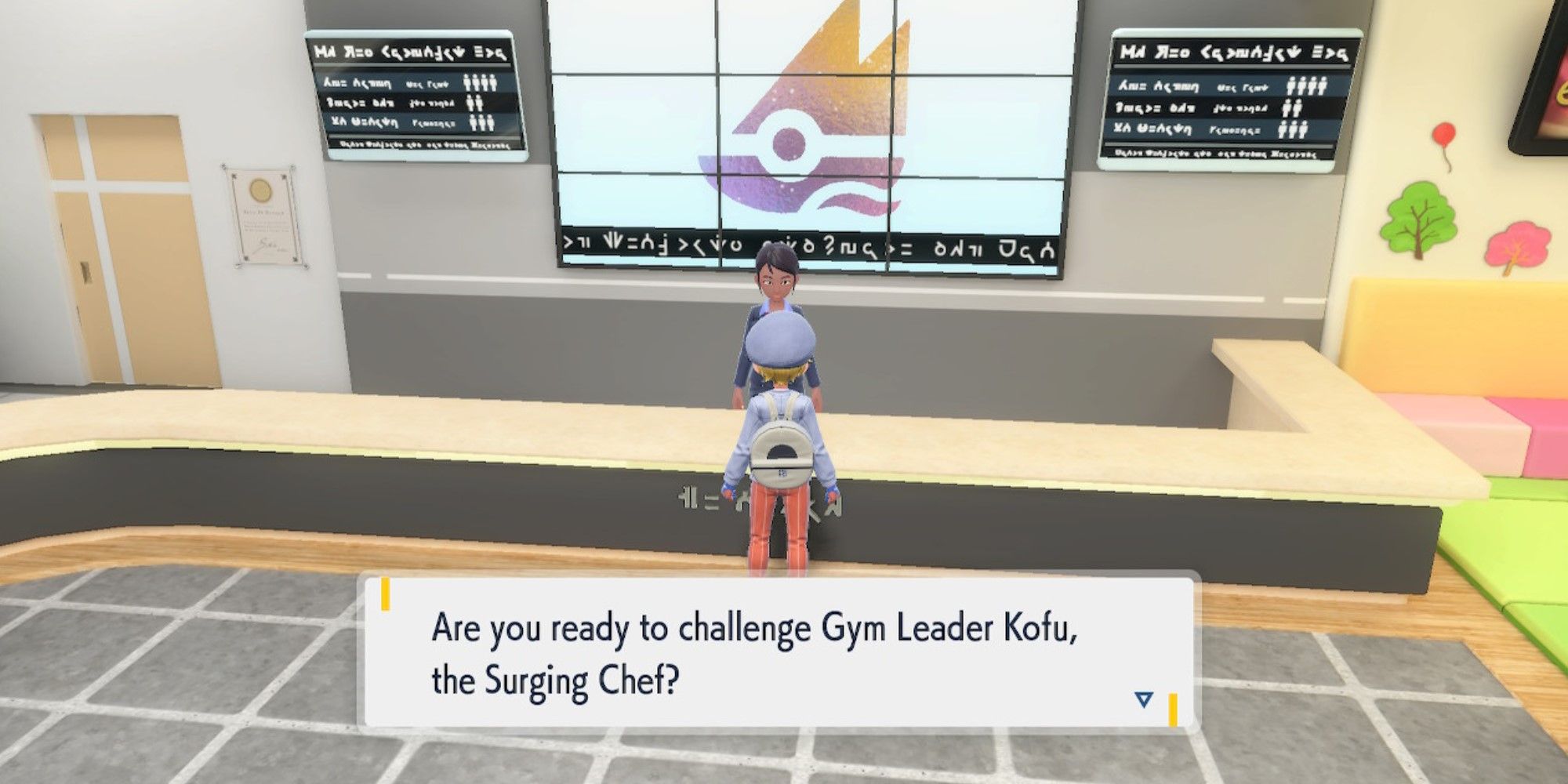 Find your way back to the gym, and tell the receptionist you are ready for the fight. To be fully prepared for the fight, Pokémon in the level range of high twenties to early thirties is recommended. Kofu will meet you at the arena with the adoring public ready to watch. His first Pokémon will be a franchise newcomer, Veluza.
Beat Veluza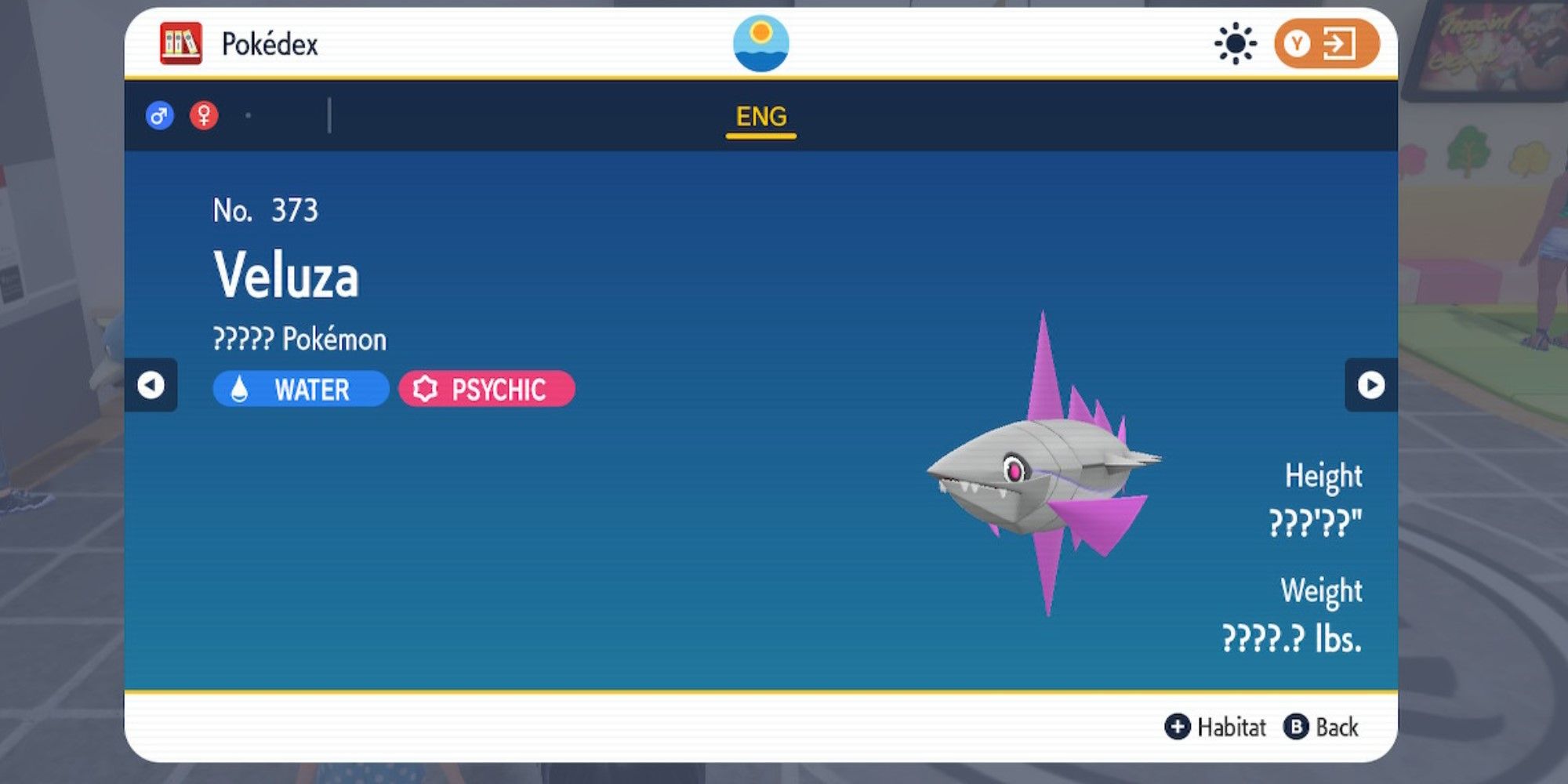 Water types are weak to grass and electric attacks as mentioned before, and Veluza's dual-typing does not change this fact. Veluza's secondary type is psychic, meaning it is also weak to dark, bug, and ghost-type attacks. Veluza is not the scariest Pokémon on Kofu's team and should be easily dealt with thanks to all these type-weaknesses.
Beat Wugtrio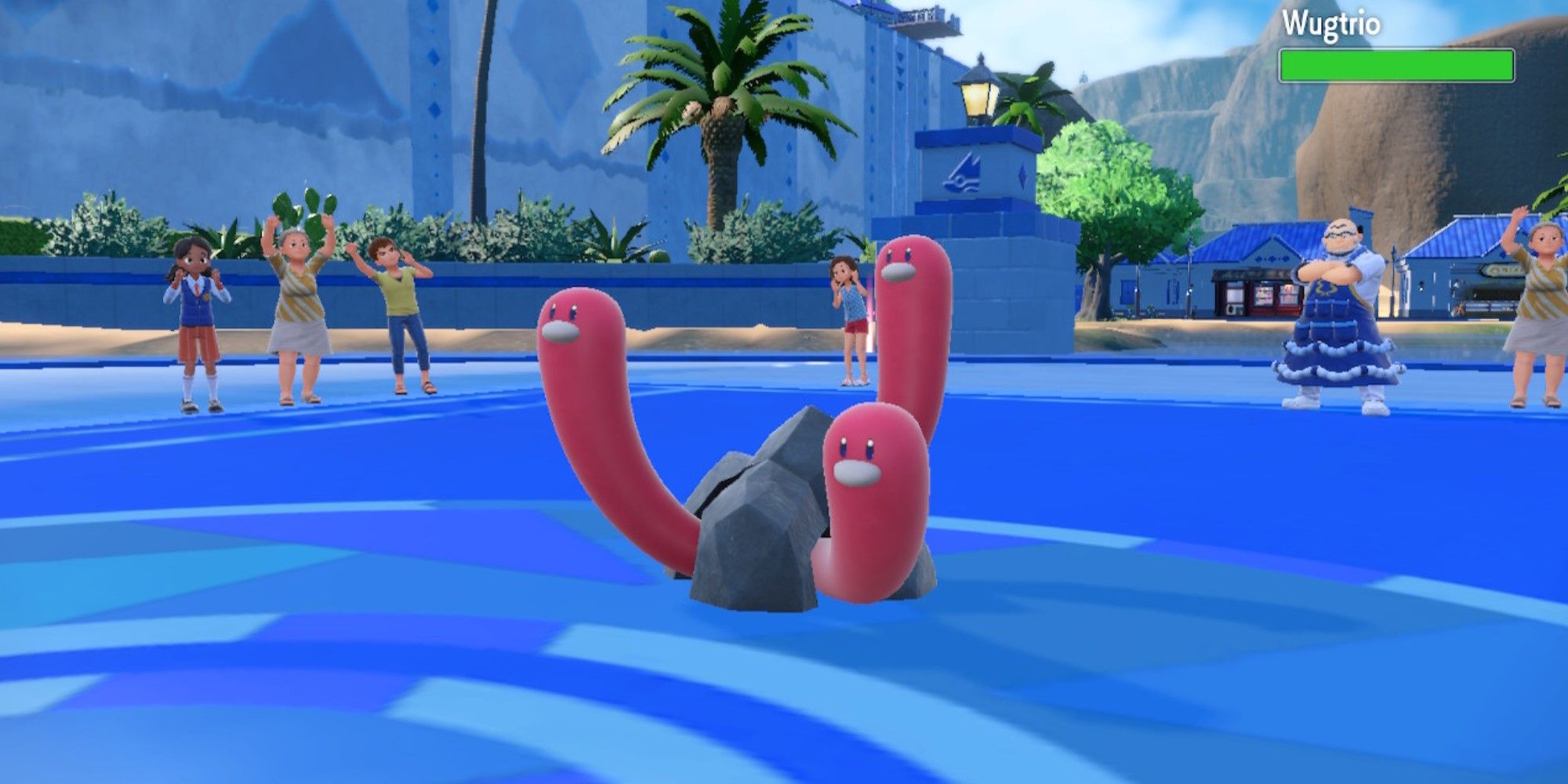 Kofu's second Pokémon is another that premiers in Scarlet and Violet, a fully evolved Wugtrio. While having a similar name and appearance to Dugtrio, no part of Wugtrio is a ground-type, this is purely a water Pokémon. This means the weaknesses stay at grass and electric, but nothing more. As Wugtrio is an evolved Pokémon, it will likely be more of a challenge than Veluza, but if Veluza was defeated using a grass or electric type, then you'll have no real reason to change your strategy.
Beat Crabominable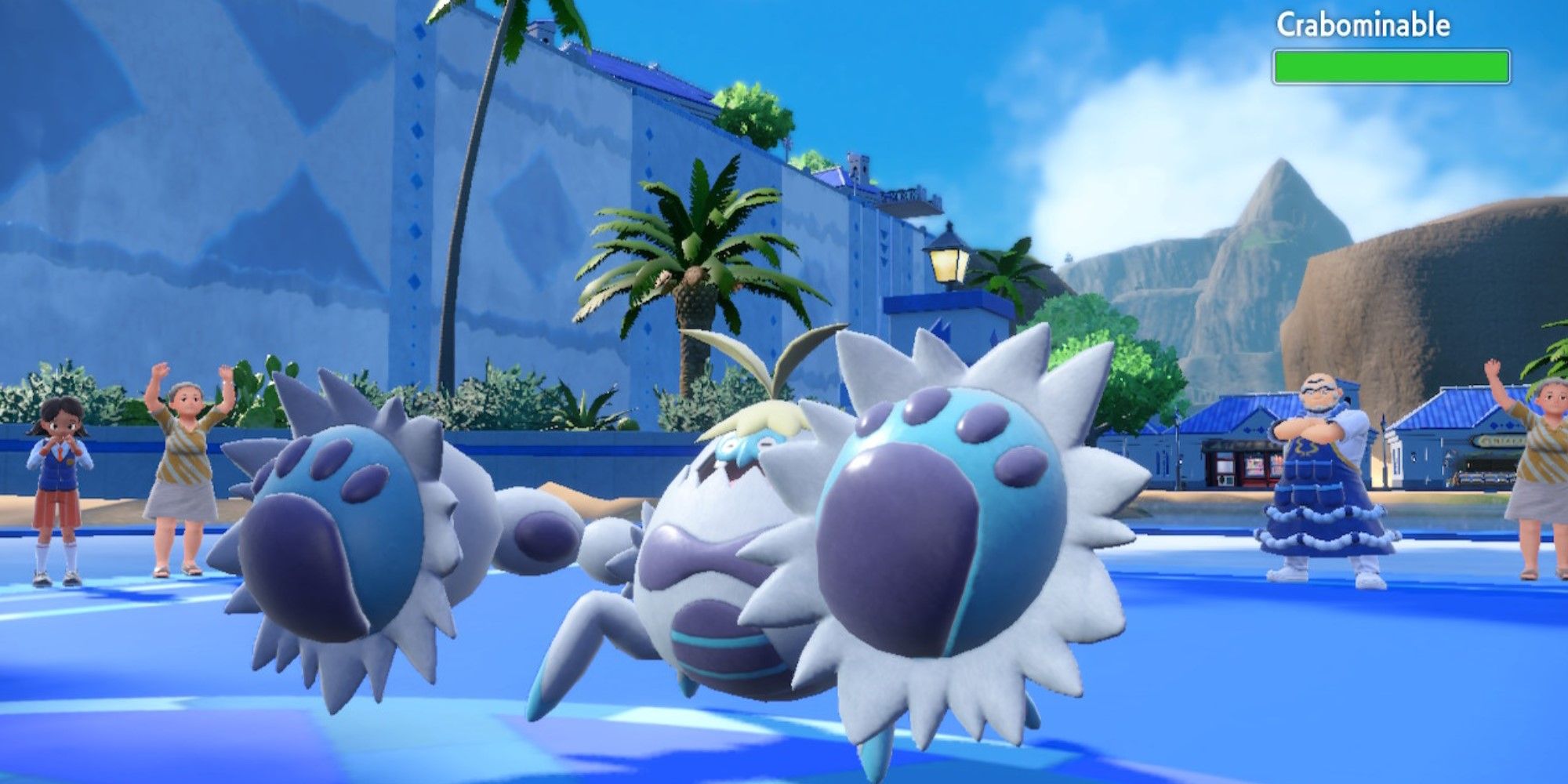 Kofu's last Pokémon will not start as a water-type. It's a Crabominable, an ice-fighting type. If you were using a grass-type, this sudden weakness may scare you, but Kufo will instantly terastalize this yeti crab in a pure water-type. Be quick in defeating it before it can revert if you were using a grass-type, but if you were using an electric type and had no reason to fear ice, just remember to pay attention. This is Kufo's star Pokémon and will be the toughest to beat.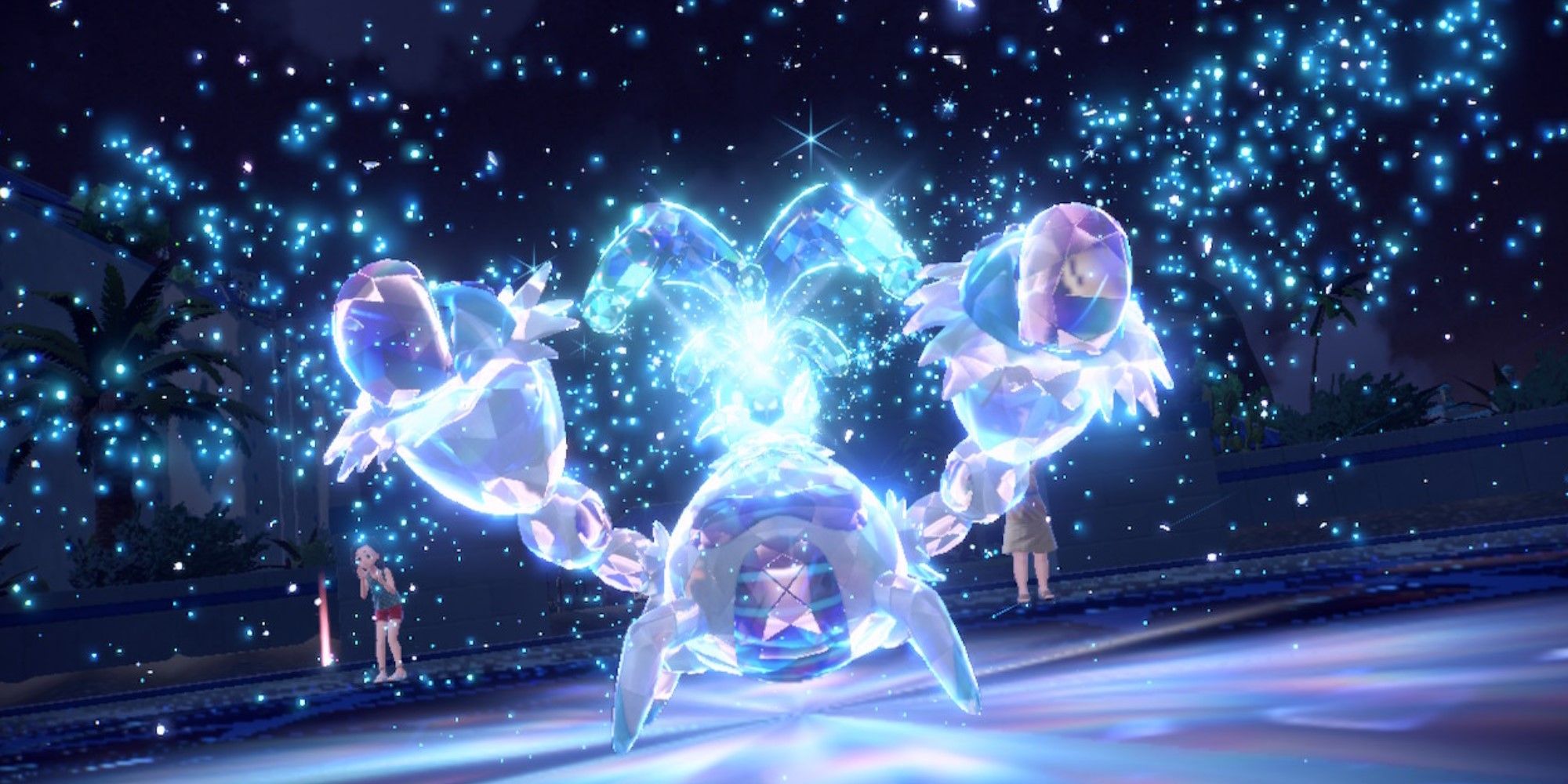 Manage to topple these three, and the gym badge is yours.
NEXT: Pokémon Scarlet And Violet: How To Use Let's Go!
Denial of responsibility!
Gamers Greade is an automatic aggregator of the all world's media. In each content, the hyperlink to the primary source is specified. All trademarks belong to their rightful owners, all materials to their authors. If you are the owner of the content and do not want us to publish your materials, please contact us by email –
[email protected]
. The content will be deleted within 24 hours.