A recent viral Rolling Stone article detailed the chaos behind the scenes of writer-director Sam Levinson's forthcoming HBO series The Idol, which, despite a teaser trailer dropping in July of last year, has yet to be given a release due to the complete overhaul of the show's initial direction. The biggest bombshell, however, was the description of two disturbing scenes involving assault and sexual violence that were scrapped from the show, bringing to the forefront larger conversations about how mistreated and over-sexualized Levinson's female characters are, particularly in his biggest project to date, HBO's hit series Euphoria.
'Euphoria' Sexualizes Underage Girls
Euphoria is the most popular teen drama at the moment and became the second-most watched HBO series of all time behind only Game of Thrones. Following the lives of an eclectic group of California teenagers, there's plenty of drug use, violence, and above all, nudity. It's essentially the Gen Z version of Skins with artsy makeup and visually stimulating cinematography. Based on an Israeli series of the same name, Euphoria was created by Levinson and served as a star vehicle for Zendaya as she shed her Disney image in favor of more mature roles. Levinson wasn't a particularly huge name at the time of Euphoria's release, so a good percentage of its initial viewership likely tuned in to see Zendaya prove herself as a serious actress.
And that she did, becoming the youngest winner of the Primetime Emmy Award for Outstanding Lead Actress in a Drama Series in 2020, winning the same award again in 2022. Levinson drew inspiration from his own experience with addiction in creating Zendaya's character Rue, so it's not surprising that hers would be the character written with the most care and depth. But aside from Rue, almost all the young women in the show's main ensemble are over-sexualized or brutalized in some way.
All of Euphoria's characters have difficult lives, but the storylines established in the pilot episode alone include most of the girls being sexually exploited, whether it's through revenge porn, statutory rape, or slut-shaming. Obviously, these are very real issues that teenage girls face today, but the show's heavy-handed commentary and graphic depiction of characters who are canonically underage (though the actors are all adults) is one of the show's most glaring problems. The four characters who most fall victim to this are Maddy (Alexa Demie), Cassie (Sydney Sweeney), Kat (Barbie Ferreira), and Jules (Hunter Schafer).
Maddy Goes Through Excessive Amounts of Abuse and Exploitation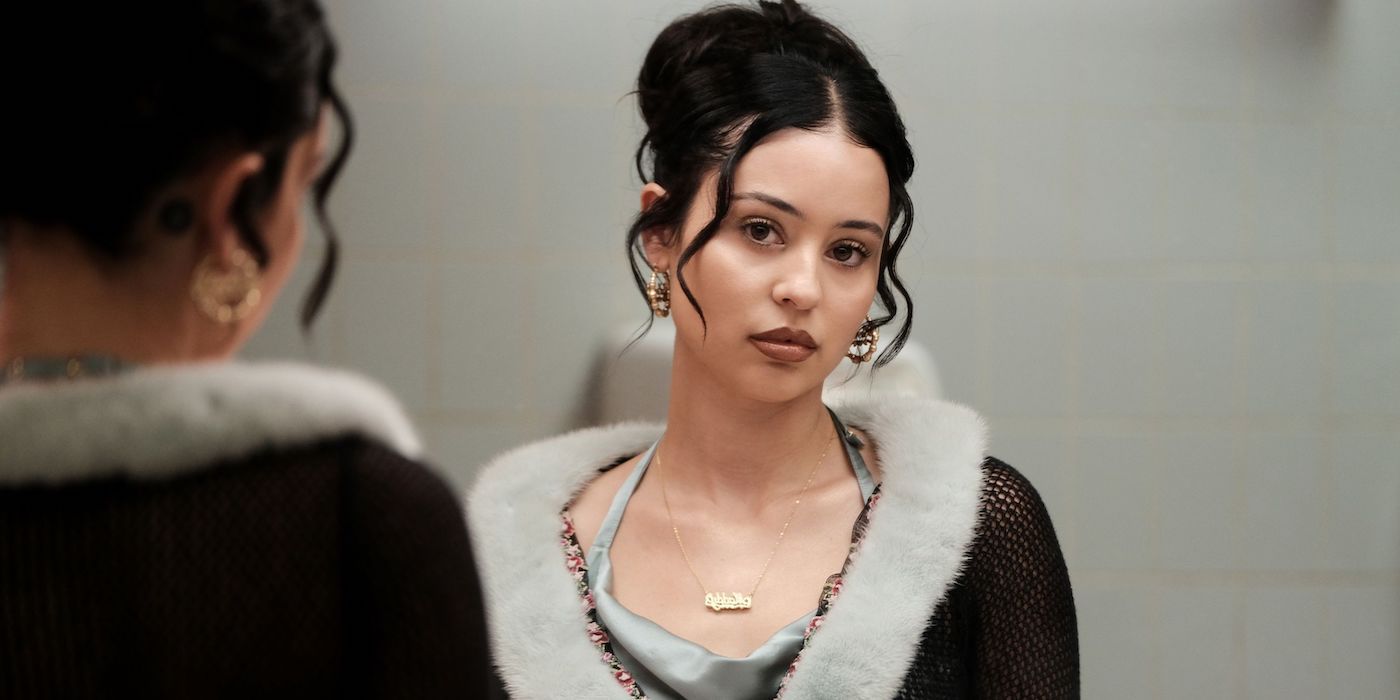 Maddy is the confident, popular girl whose abusive, on-again off-again relationship with popular football player Nate (Jacob Elordi) is the main focus of her story arc in Season 1. She's topless the first time we ever see her on screen, she doesn't particularly enjoy the rough sex she has with Nate, and her backstory reveals that she slept with a 40-year-old man when she was 14, a moment where the narration states that "she [Maddy] was the one in control." Nate physically and emotionally abuses her throughout the first season, in often quite brutal scenes that are hard to watch. Depictions of intimate partner violence can be important when done well, but Maddy is far from the only character who experiences such blatant sexualization and violence.
RELATED: The Weeknd Shares Bizarre Clip From 'The Idol' in Response to Toxic Work Environment Claims
'Euphoria's Dismissal of Kat and Barbie Ferreira's Departure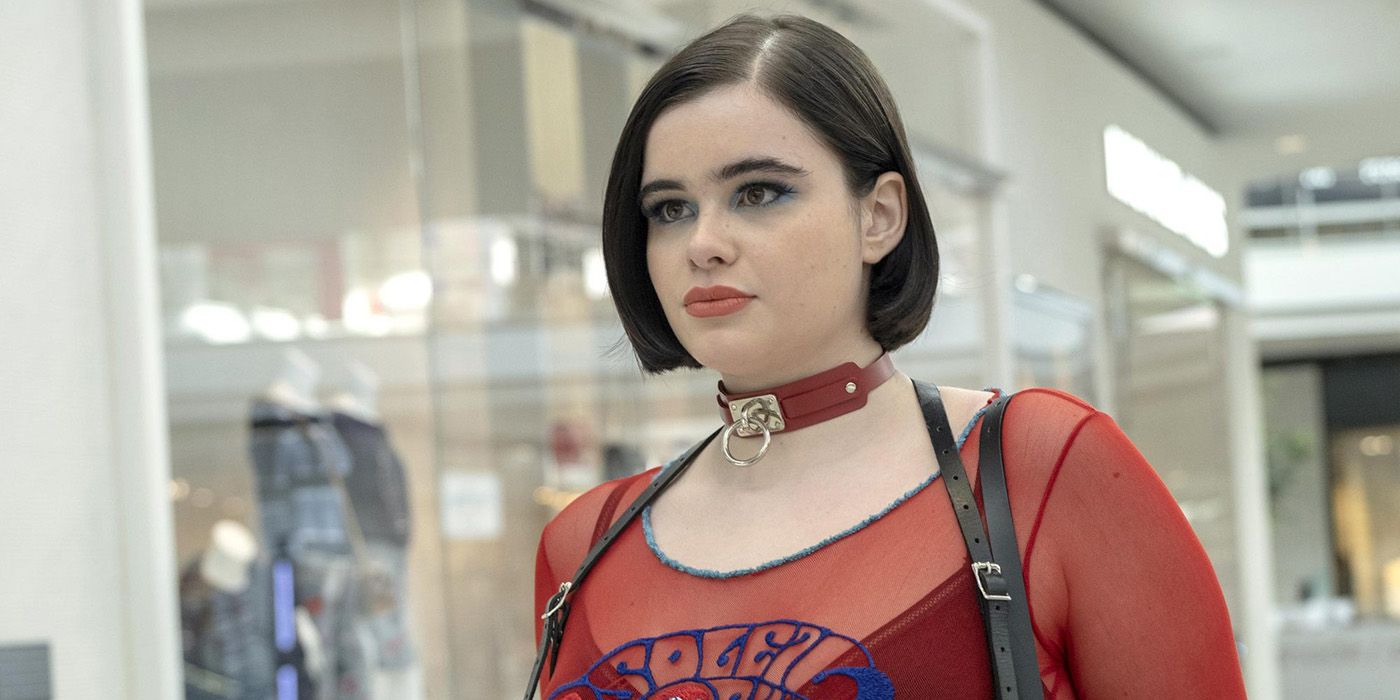 Kat's storyline is perhaps the most uncomfortable to think about for too long. The only plus-sized character in the show, Kat starts Season 1 insecure that she's the only one of her friends who's still a virgin, leading to her having sex with a guy at a house party. Unbeknownst to her, he filmed their whole encounter and shared it online. She manages to dispel the rumors at school that it's her in the video but soon discovers it's been uploaded to a porn website. Initially horrified, after reading the comments, she realizes she could make money being a cam girl. While it's important to tell these kinds of stories of plus-sized girls coming into their own and gaining self-confidence, having an underage girl find empowerment through online sex work probably isn't the most responsible way to do so.
Though her journey to empowerment was problematic, her storyline in Season 1 was an interesting one to follow. But this changed dramatically in Season 2 as Kat had far less screen time before Barbie Ferreira revealed she would not be returning to the show for Season 3. Season 1 Kat was confident and snarky but showed a softer side as she started to fall for an actual nice guy, Ethan (Austin Abrams), but she does a complete 180 in Season 2. She becomes selfish and manipulative as she suddenly loses all interest in Ethan and unceremoniously tries to dump him by telling him she has a terminal brain disorder. The news of Ferreira's departure came among claims that she and Levinson butted heads over the direction of her character, even reportedly walking off set multiple times. Though Ferreira has not elaborated much on the matter, it's disappointing to see Levinson tarnish her character in Season 2 leading to Ferreira's departure.
Cassie Is the Most Oversexualised Character on 'Euphoria'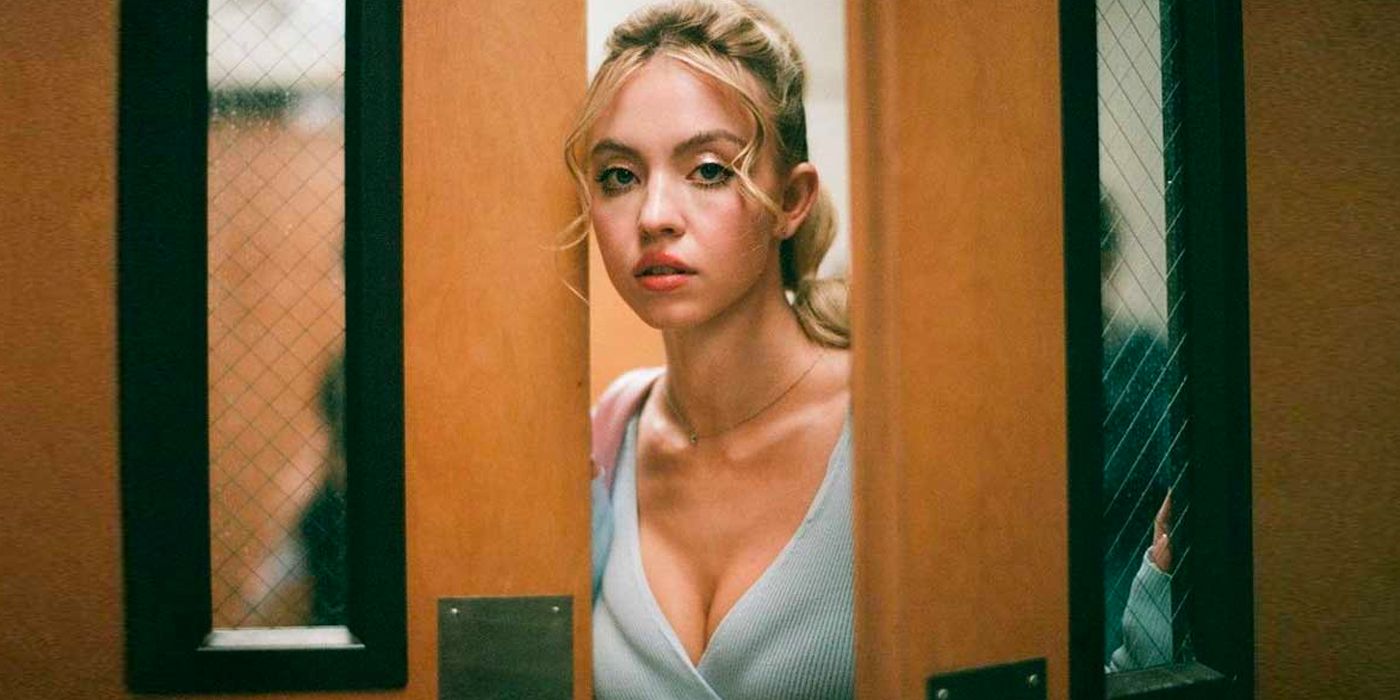 This isn't the first time we've heard stories of Euphoria cast members pushing back on Levinson's writing, with Sydney Sweeney telling The Independent in 2022, "there are moments where Cassie was supposed to be shirtless, and I would tell Sam, 'I don't really think that's necessary here.' He was like, 'OK, we don't need it'." She made it clear that she was never uncomfortable on set filming intimate scenes, but this does speak to Cassie's over-sexualization, in particular. Cassie is the character we see nude most often on Euphoria and a big part of her character revolves around her sexual activity and the slutshaming she is subjected to at school and online. In the pilot, the first real introduction we get to her character is through a scene where a group of teenage boys makes sexually degrading comments about her while swiping through what's essentially a slide show of Cassie's nude photos and videos (all of which are shown on screen).
Cassie craves validation from men and likes being submissive to whoever she's in a relationship with, which makes her first sexual encounter with her Season 1 boyfriend McKay (Algee Smith) a bit disturbing. Goaded by his friends, McKay almost immediately initiates rough sex with Cassie and begins to choke her, with no warning or explicit consent. Keeping in mind that her character is underage, Cassie is shaken at first, but then tells him not to do it again… "unless she asks him to." Cassie is by far the most objectified character on the show and has consistently terrible relationships with men, which escalates in Season 2 to her "relationship" with Nate, who she watched abuse Maddy for the entirety of Season 1.
The Ups and Downs of Jules's Characterization in 'Euphoria'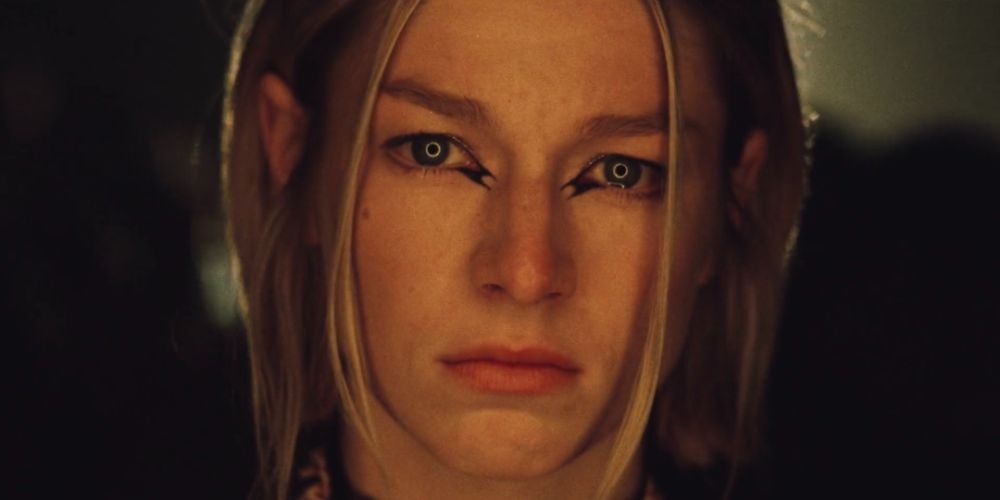 Aside from Rue, Euphoria largely revolves around Jules for the majority of the first season, only to be sidelined in Season 2 and undergo a dramatic character change. Rue's enigmatic best friend (and later girlfriend), Jules' character offers a nuanced portrayal of a transgender teen, but this doesn't exclude her from the over-sexualization Levinson subjects the aforementioned characters to. Viewers were taken with Jules in Season 1, receiving praise from fellow trans women, and it is refreshing to see a trans protagonist whose gender identity is not the focus of their storyline. We also get to see what goes into Jules' complicated journey with her gender identity, including scenes that show her receiving hormone injections, but also her struggles with how her pursuit of femininity has been motivated by the male gaze, particularly by men who fetishize trans femmes.
Jules' character is at her most captivating when Levinson lets actress Hunter Schafer take the reins in Euphoria's 2021 special episode "Part 2: Jules" or "Fuck Anyone Who's Not a Sea Blob." Co-written by Schafer, the episode takes place during the winter holiday between the first and second seasons, as Jules speaks to a therapist after running away from home in the Season 1 finale. It's a beautiful character study that gives us a better understanding of her childhood trauma and intense feelings for Rue, but she had to suffer quite a bit in Season 1 before she could get there.
Despite her trans identity not being the focal point of her character, she still experiences transphobia from Nate and fetishization by Nate and his dad. Nate's character is clearly the extension of his father Cal (Eric Dane) in that they both have lived their lives plagued by sexual repression and have their eyes set on Jules. Her pain is used as a touchpoint between Nate and his dad to highlight how similar they are, both hurting Jules in the process. Jules has rough, painful sex with Cal in a motel room, and he films the encounter without her consent. Nate catfishes Jules into falling in love with him and sending him nudes only to blackmail her with them later. So, despite all the soul-searching and character development that took place in her special episode, Jules' pain is used as a plot device to further develop two of the show's most abhorrent characters.
Like Kat, Jules was also sidelined in Season 2 despite the success of her special episode, including some abrupt character changes. After Jules gives an eloquent explanation to her therapist about not being attracted to men and not wanting to center her life around them anymore, Elliot (Dominic Fike) is introduced and creates a twisted sort of love triangle between the three of them. Rue and Jules' relationship was already fragile, but her cheating on Rue with Elliot totally disregards where we left her character in the 2021 special episode.
Sam Levinson Really Seems to Love Suffering Girls and Women!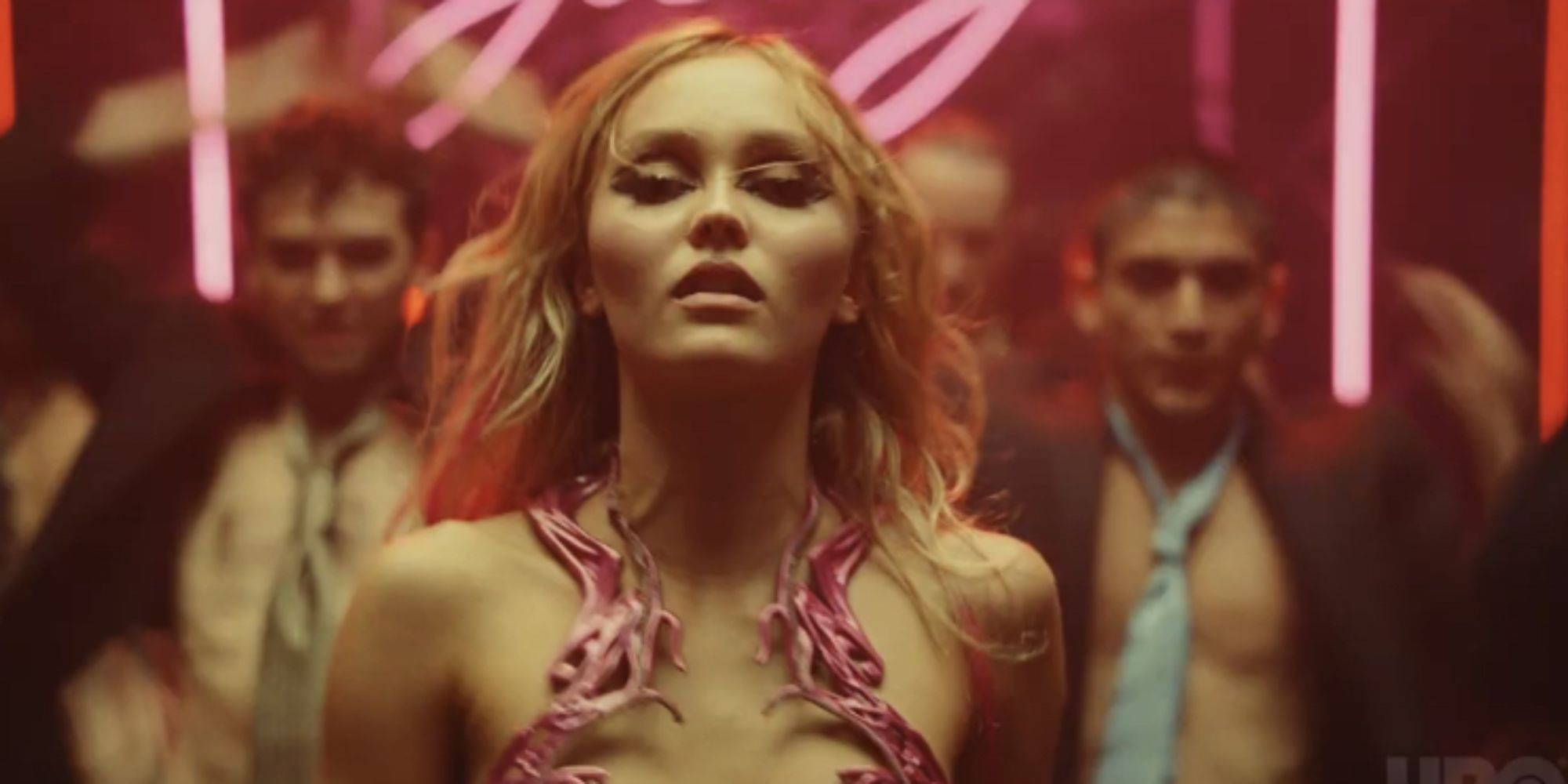 Euphoria presents itself as progressive but uses graphic nudity and sexual violence enacted on its teenage girl characters for the sake of depicting the realities teenagers face today. It's a bit excessive for there to be three different plot lines involving (and showing on screen) leaked nude photos/videos of a teenage girl. Levinson's filmography shows that he has a propensity to write about women experiencing intense suffering, because the Euphoria girls go through a lot, but so do the women in his other two films Assassination Nation and Malcolm and Marie. And as the recent Rolling Stone article revealed, he had even more suffering in store for Jocelyn (Lily-Rose Depp) in his upcoming The Idol, but given the production's volatility, it's hard to predict what will even end up making the final cut.
Denial of responsibility!
Gamers Greade is an automatic aggregator of the all world's media. In each content, the hyperlink to the primary source is specified. All trademarks belong to their rightful owners, all materials to their authors. If you are the owner of the content and do not want us to publish your materials, please contact us by email –
[email protected]
. The content will be deleted within 24 hours.